bobspirko.ca | Home | Canada Trips | US Trips | Hiking | Snowshoeing | MAP | ABOUT

Fire Wave and other points of interests
Valley of Fire, Nevada
October 17, 2013
Although Valley of Fire lacks any real peaks, it abounds with fantastic landscape features worth seeing. I strung a few of these together to create a trip. Dinah, Sonny and I sought out Fire Wave, Fire Cave, Thunderstorm Arch and the White Domes (Sonny scrambled up the highest White Dome while Dinah hiked to a high point where I took the above panorama). Although it was satisfying to see all these attractions, the real excitement lay in exploring the colourful and amazing wonderland to reach them. (See our first Valley of Fire trip.)
Our route took on a figure-8 loop that defies as easy description. It worked well except for one thing: unwittingly we parked illegally. Only after finishing our trip to find a notice on our windshield did we realize that roadside parking is prohibited. We could have completed the same route had we parked at the White Domes parking lot. Bad choice of parking aside, our trip has much to recommend. Valley of Fire is a large state park and with lots more to see. We're sure to return.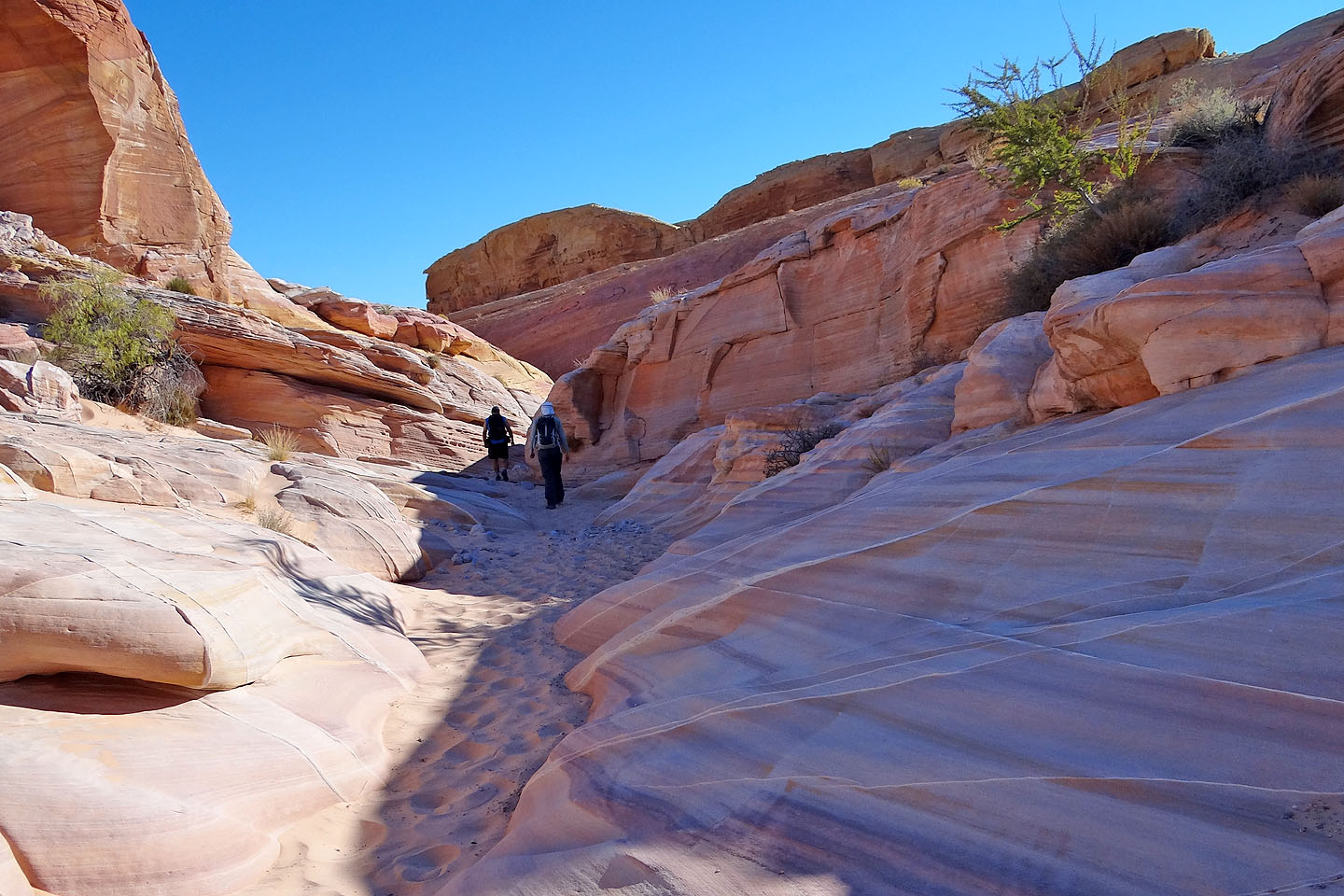 Heading into a small slot canyon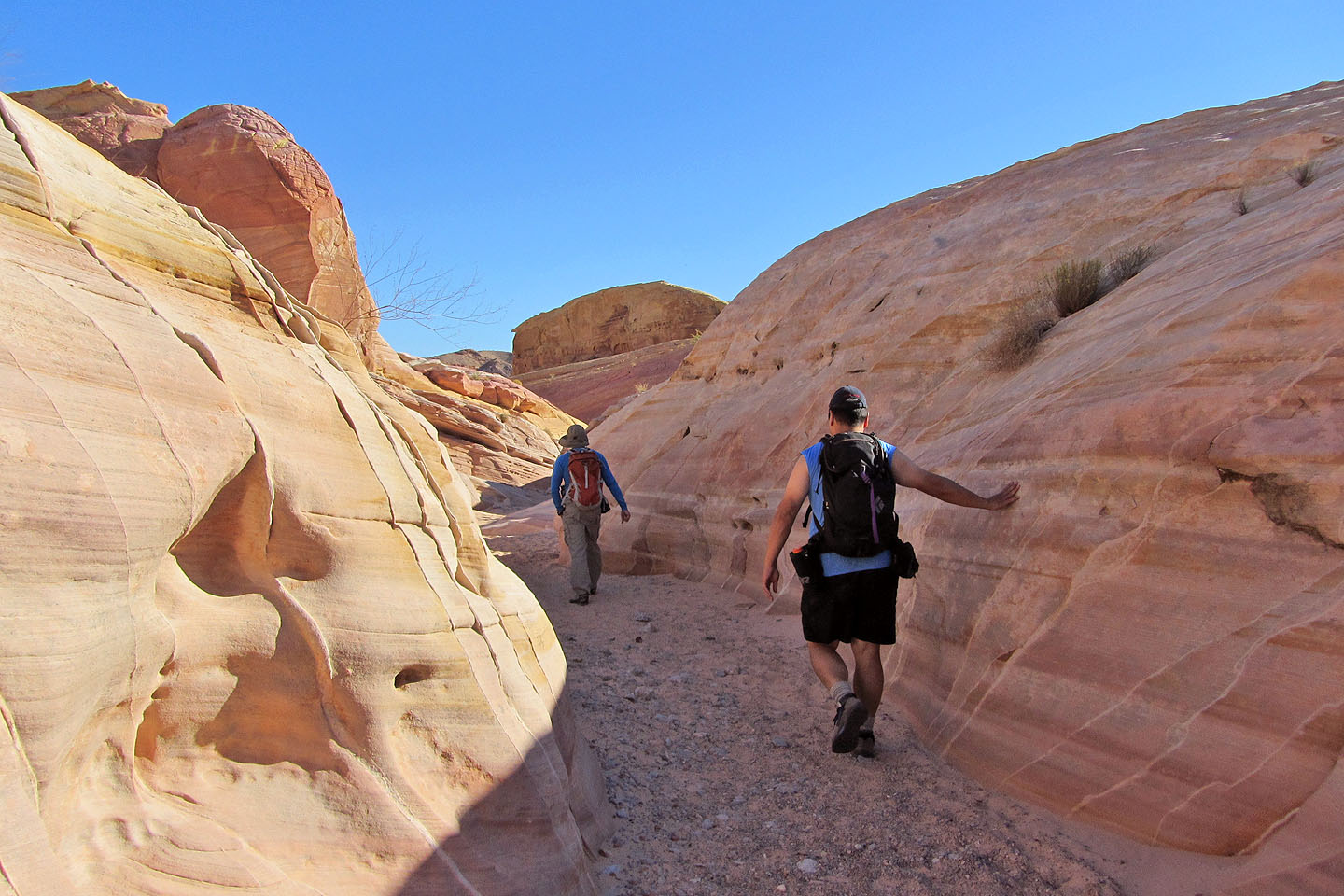 In the canyon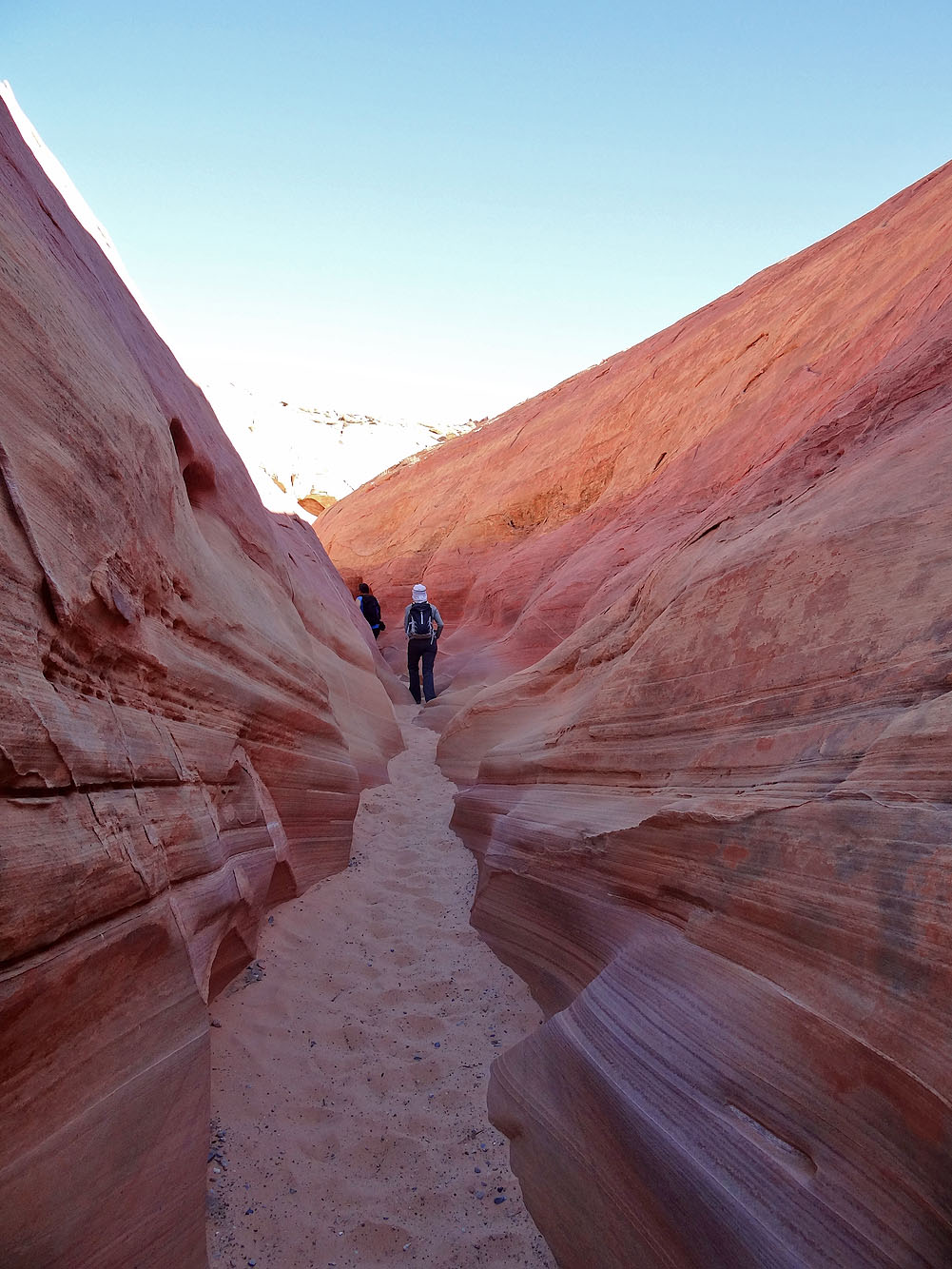 Deeper into the canyon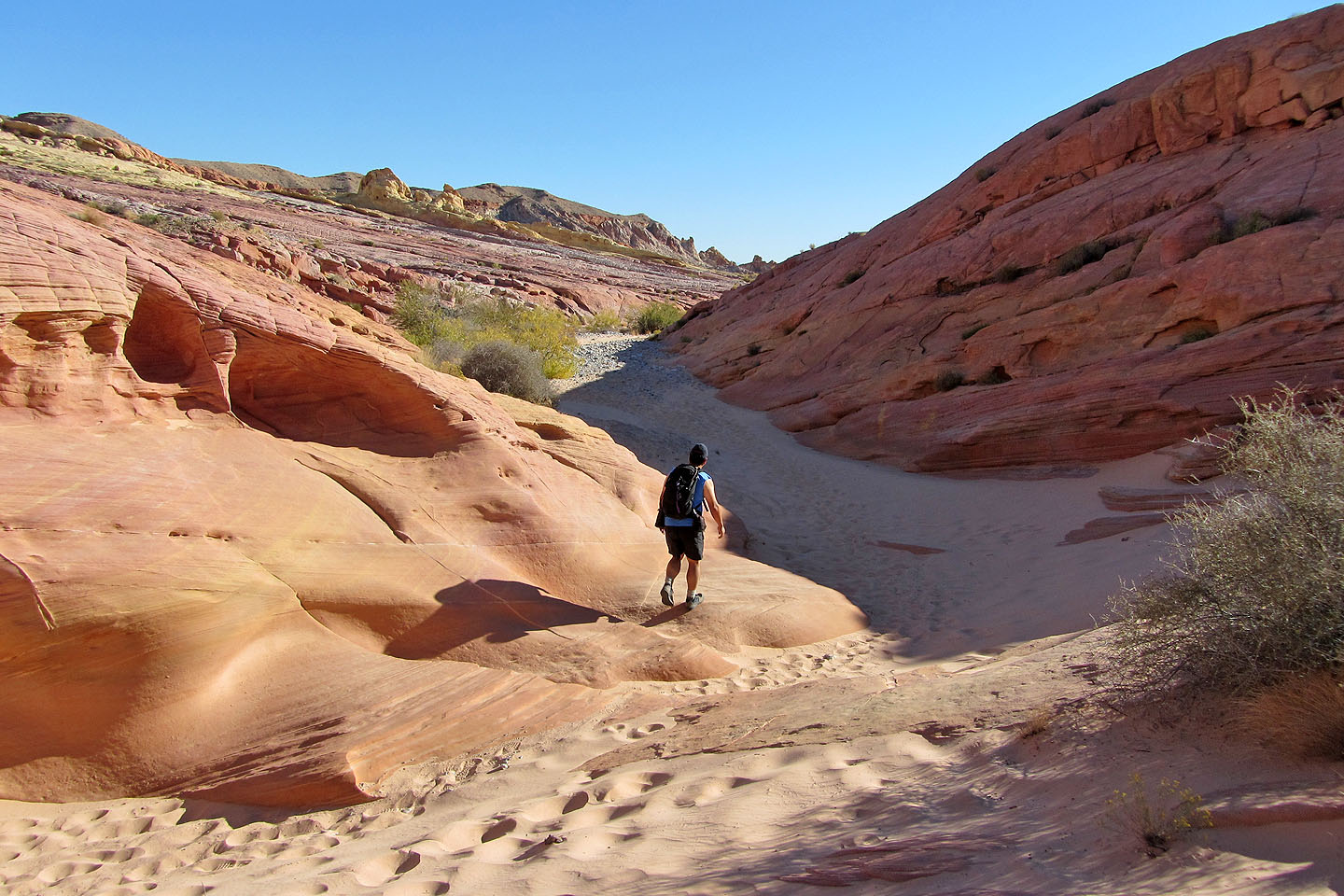 After leaving the canyon we'll cross the plateau ahead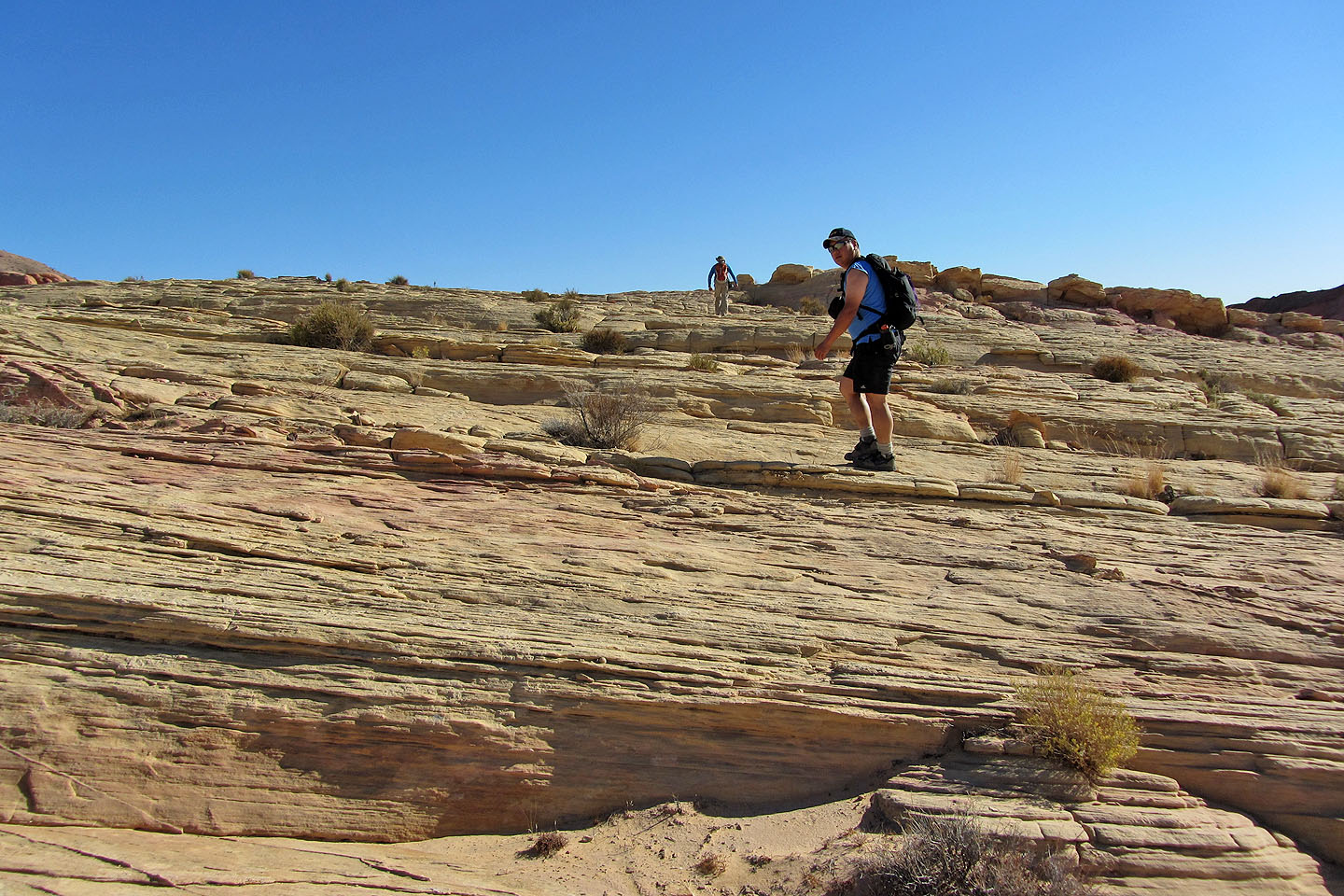 Starting up the plateau

Looking back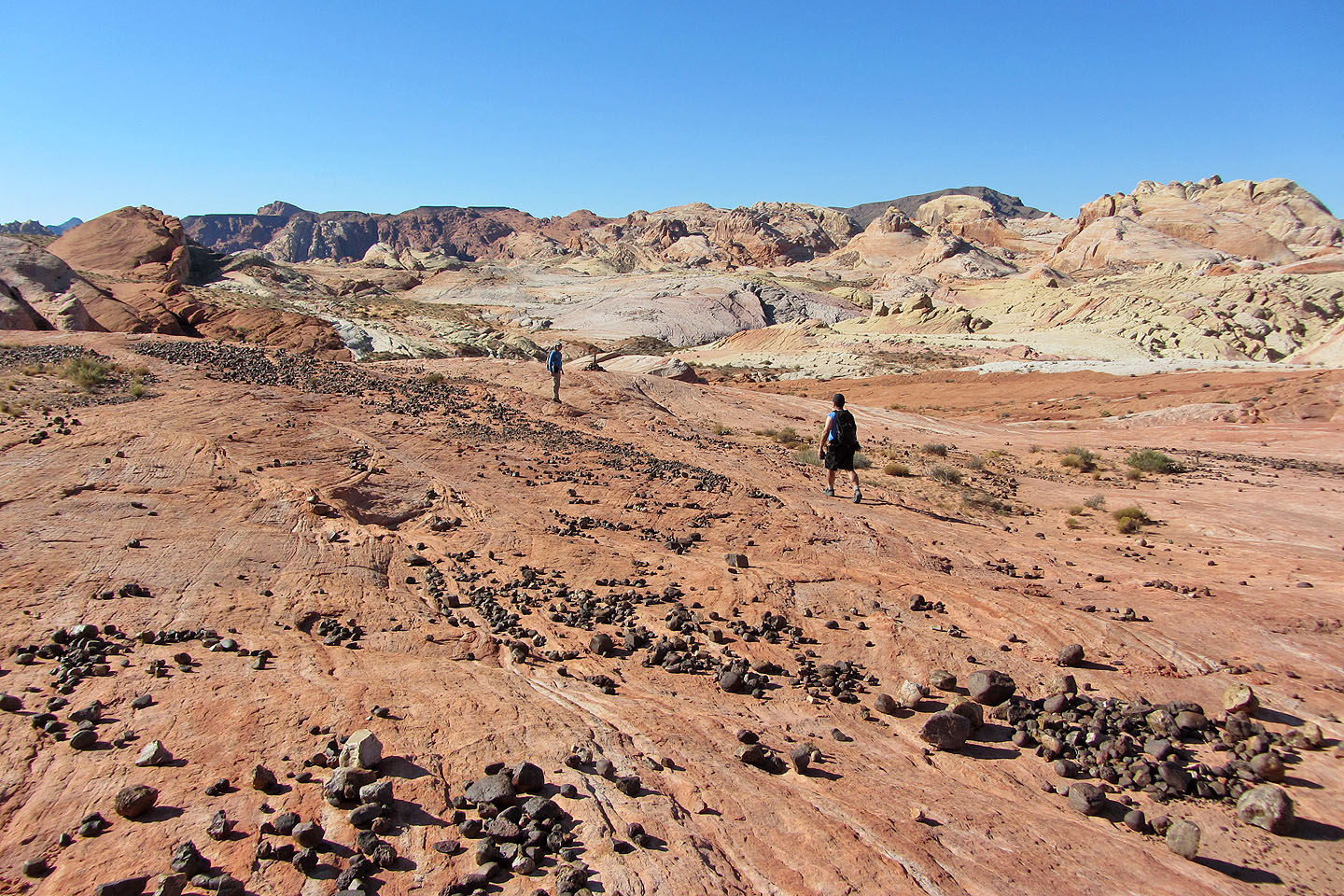 Heading to Fire Wave (click for a larger image)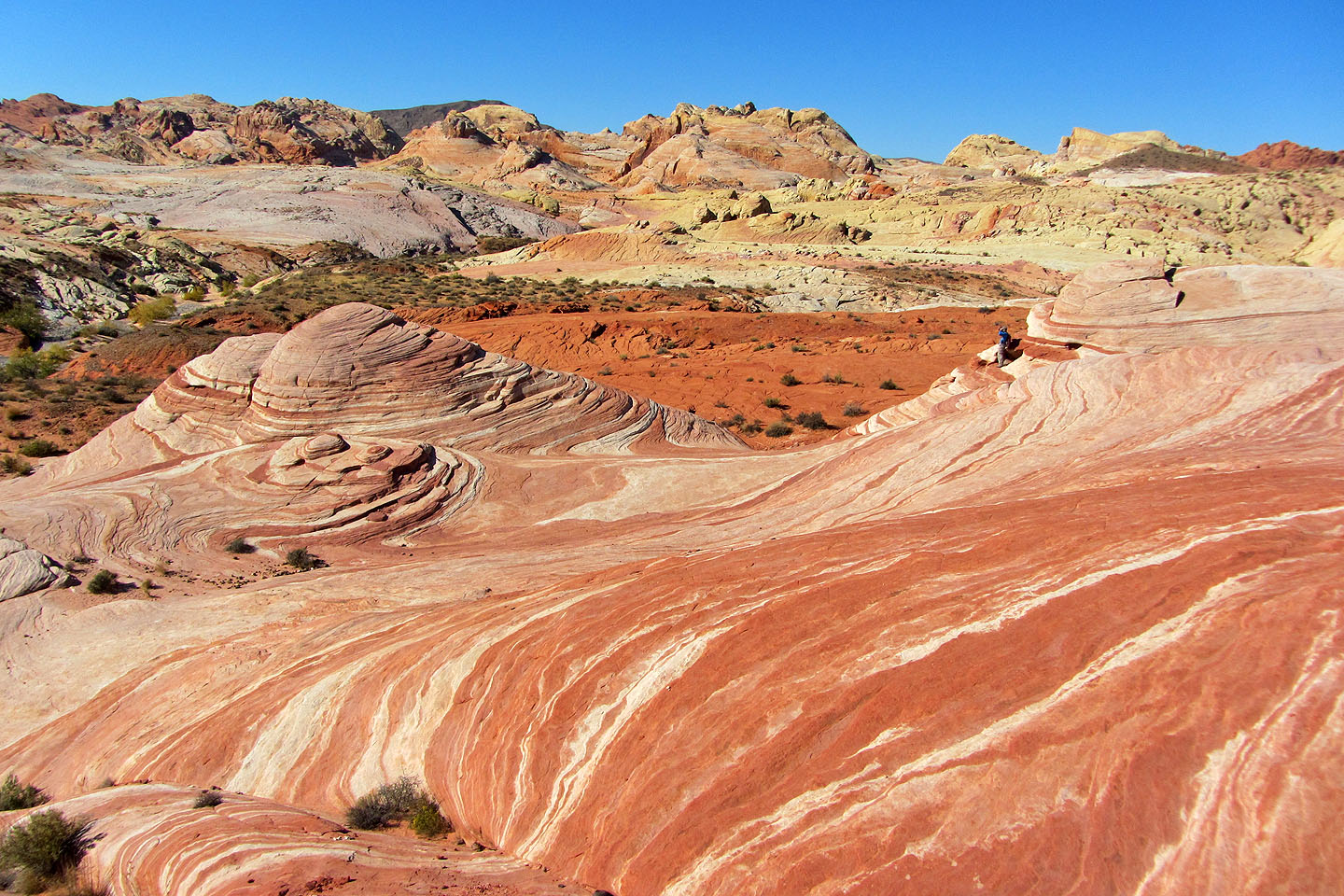 Fire Wave is the rise in the foreground on the left (click for a larger image)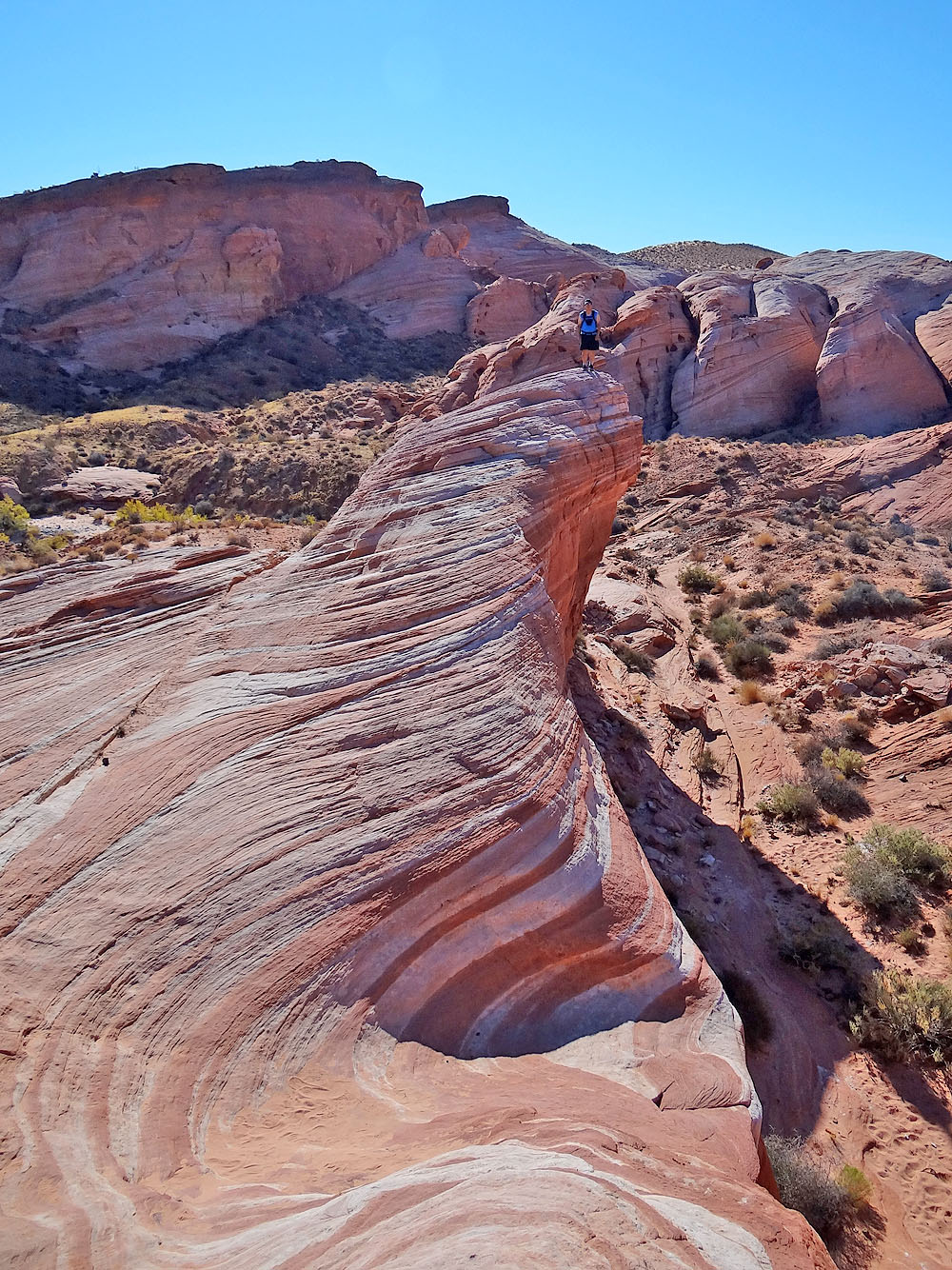 Sonny stands on top of Fire Wave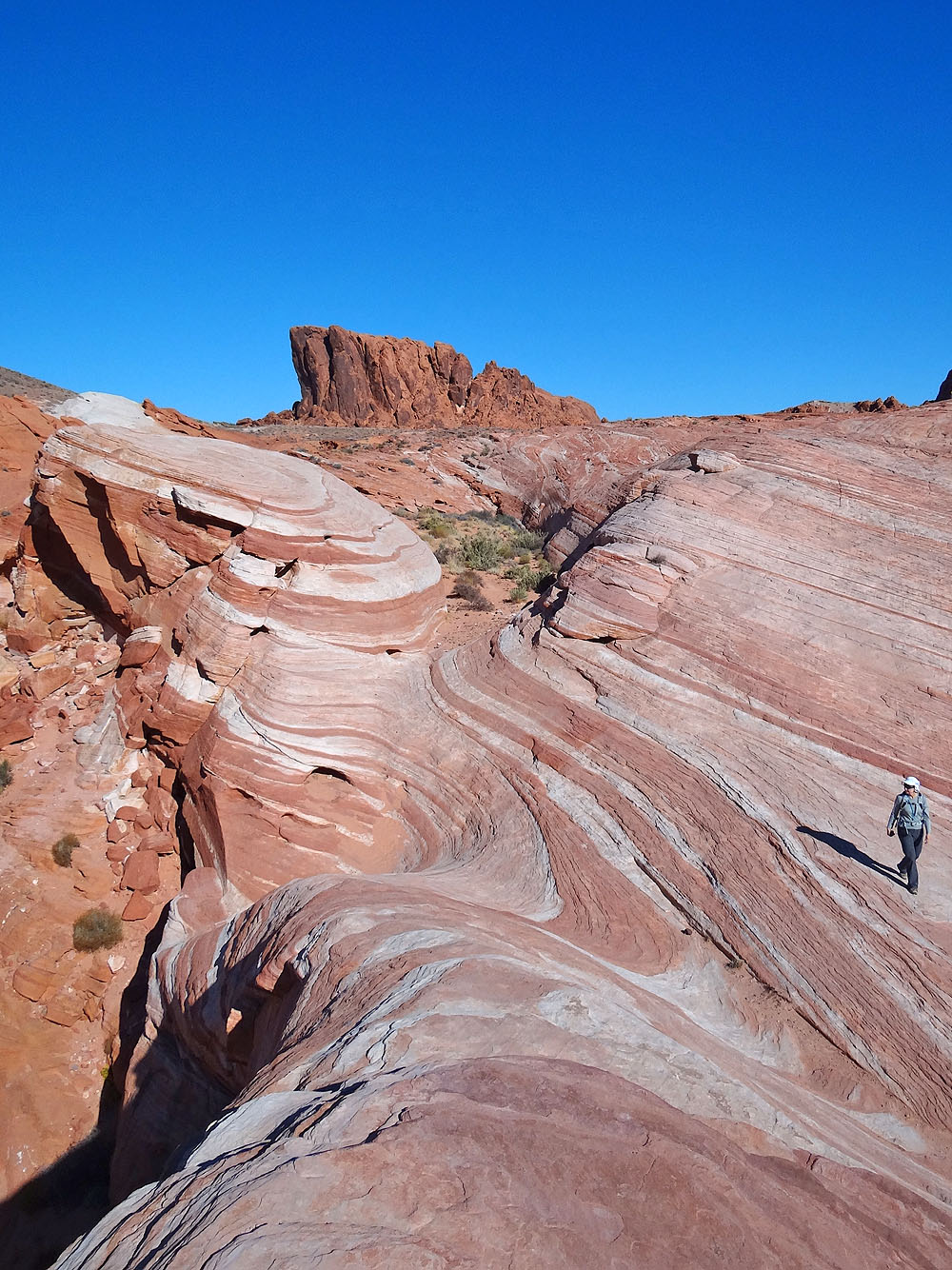 Gibraltar Rock on the skyline seen from Fire Wave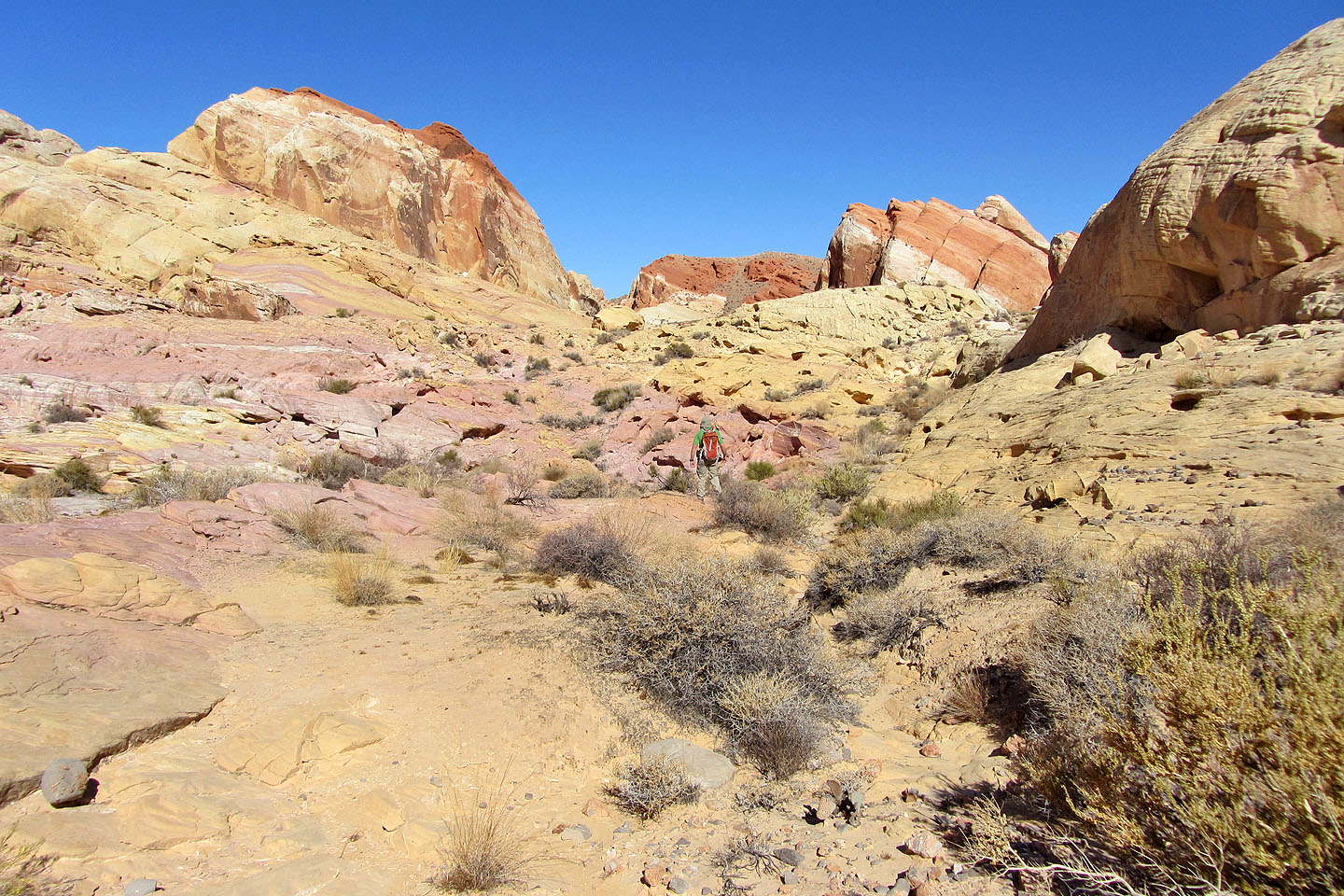 Setting off for Fire Cave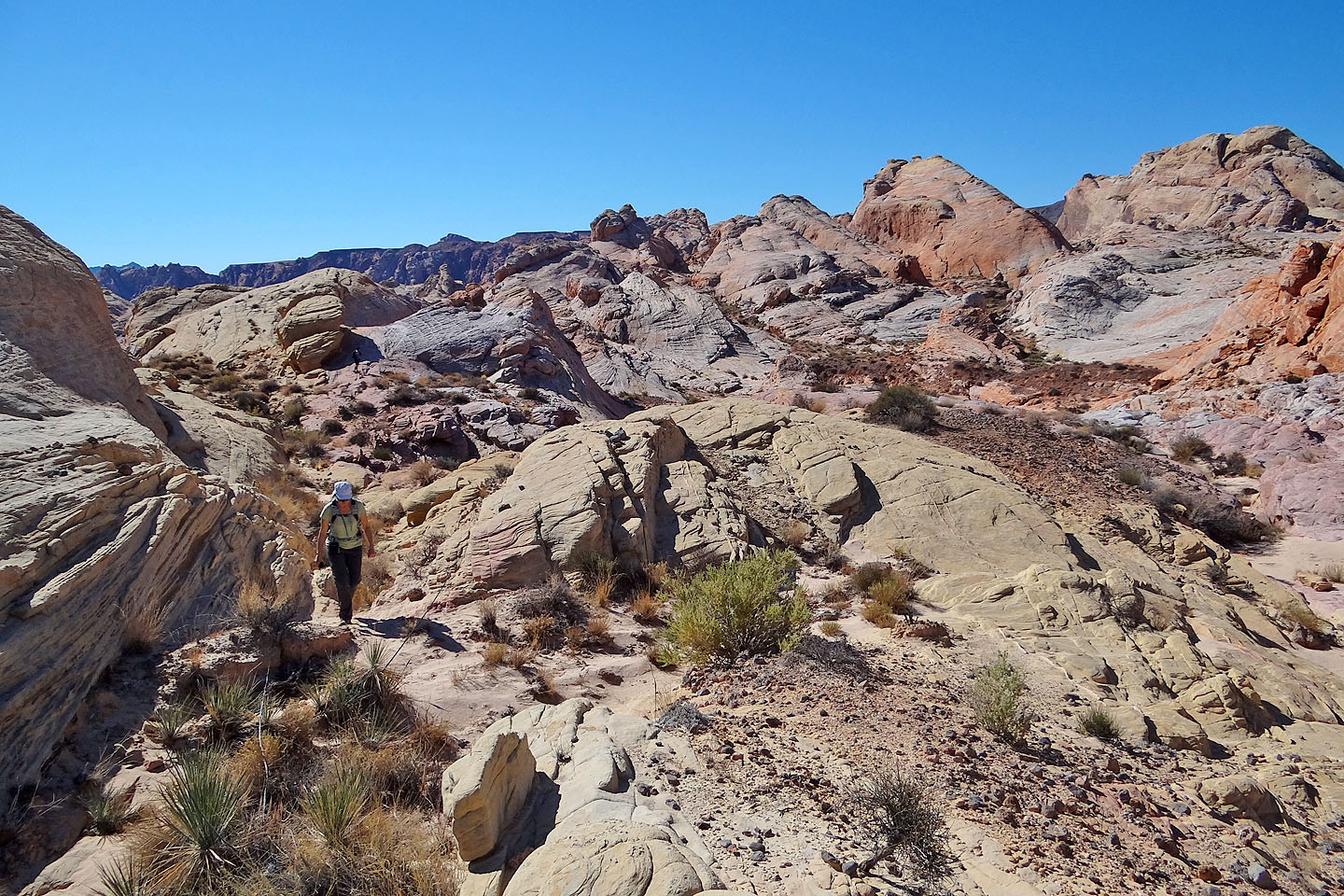 Looking back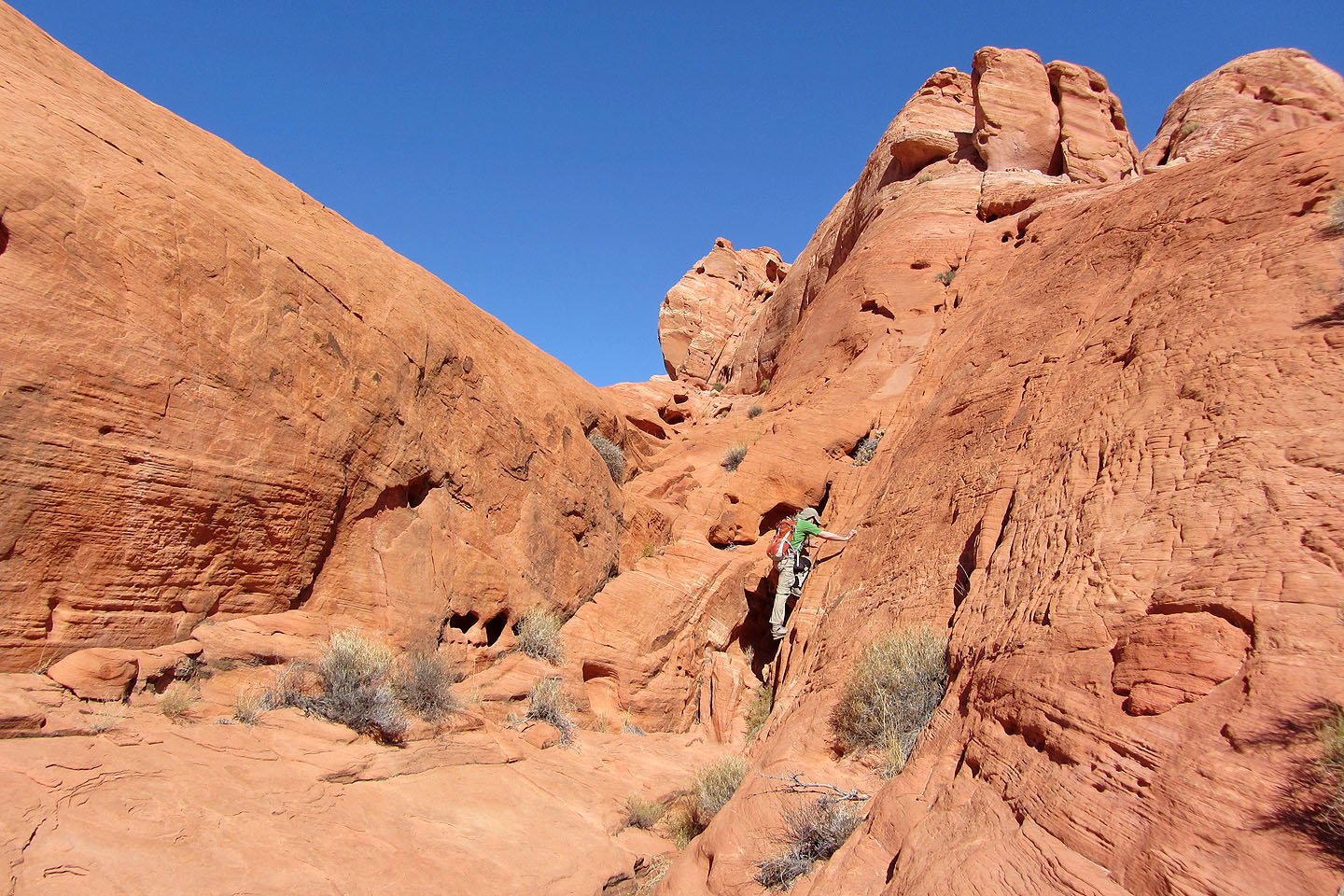 We had hoped to reach Fire Cave by crossing this red sandstone formation but we got cliffed-out and had to backtrack to seek another route.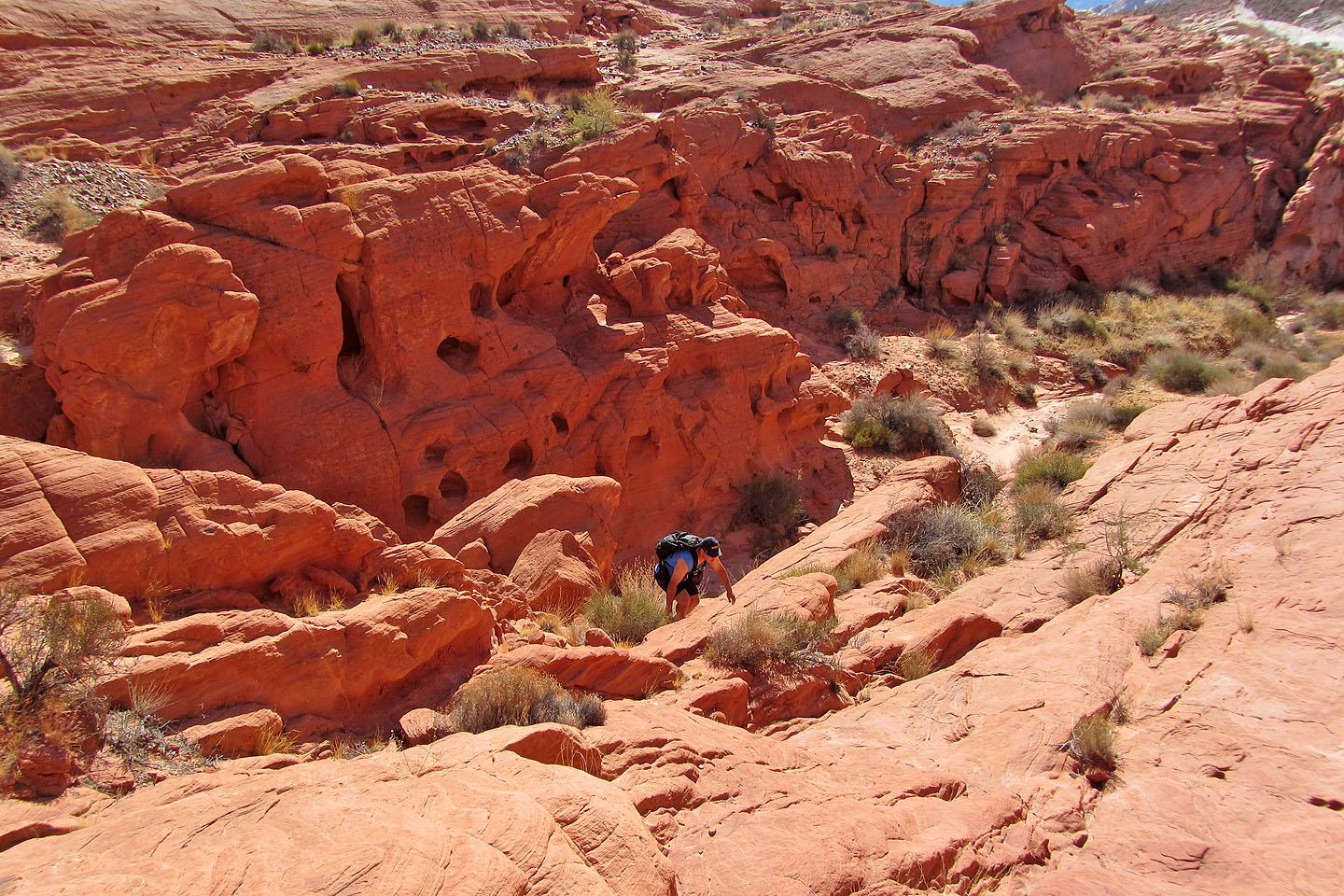 Sonny follows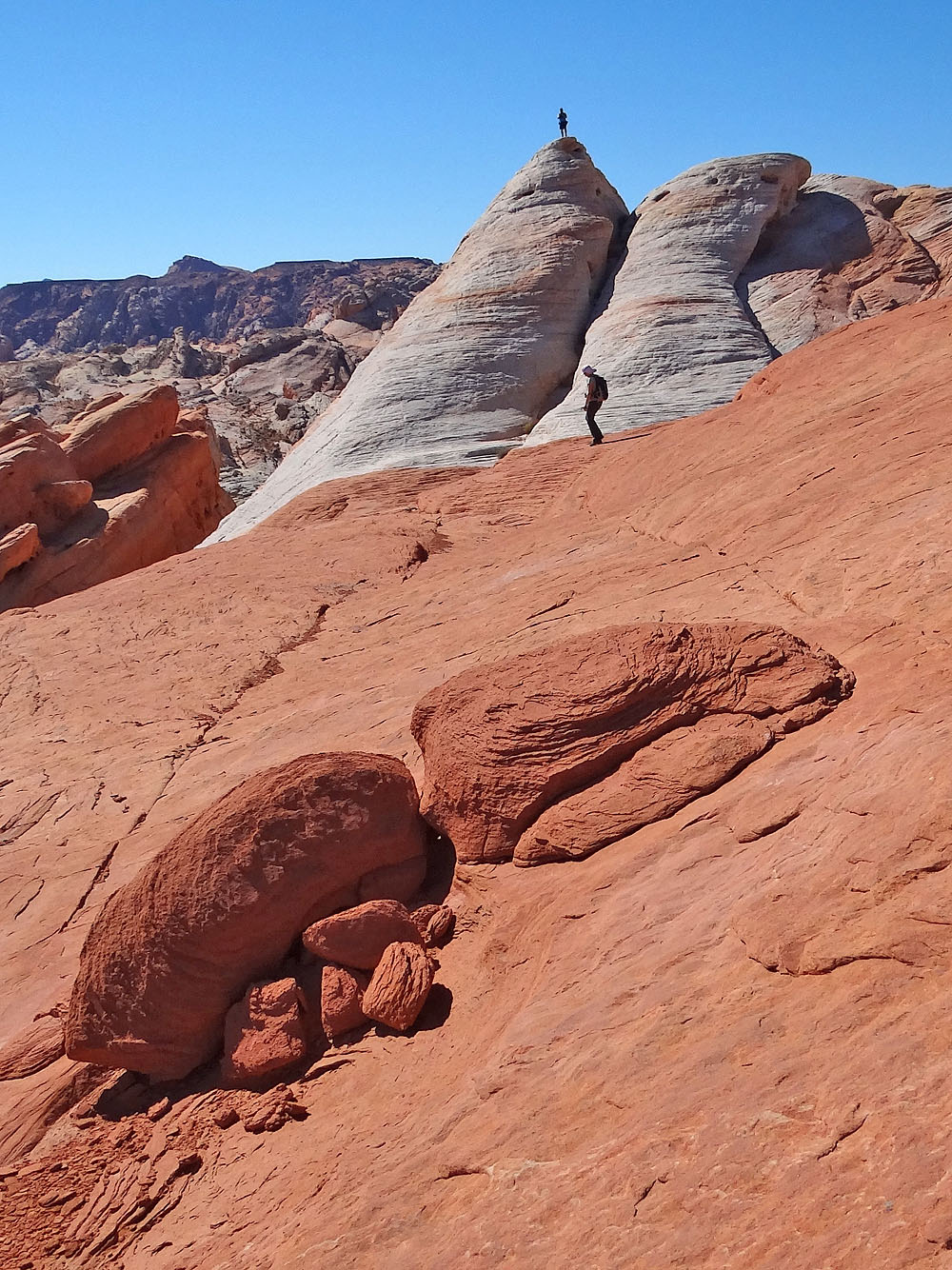 Sonny scrambled up a high point. Dinah and I later climbed the next point on the right.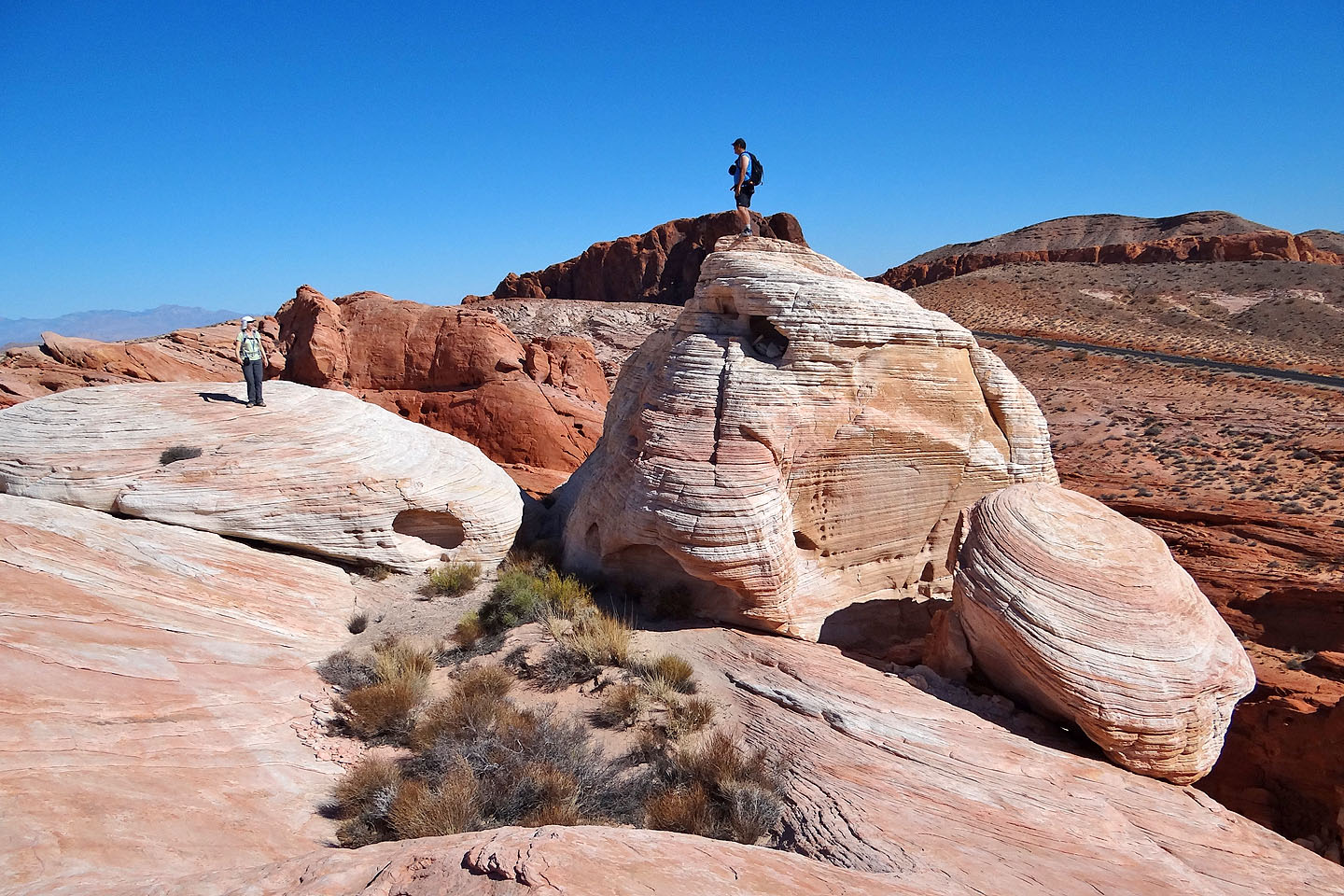 The same high points seen from behind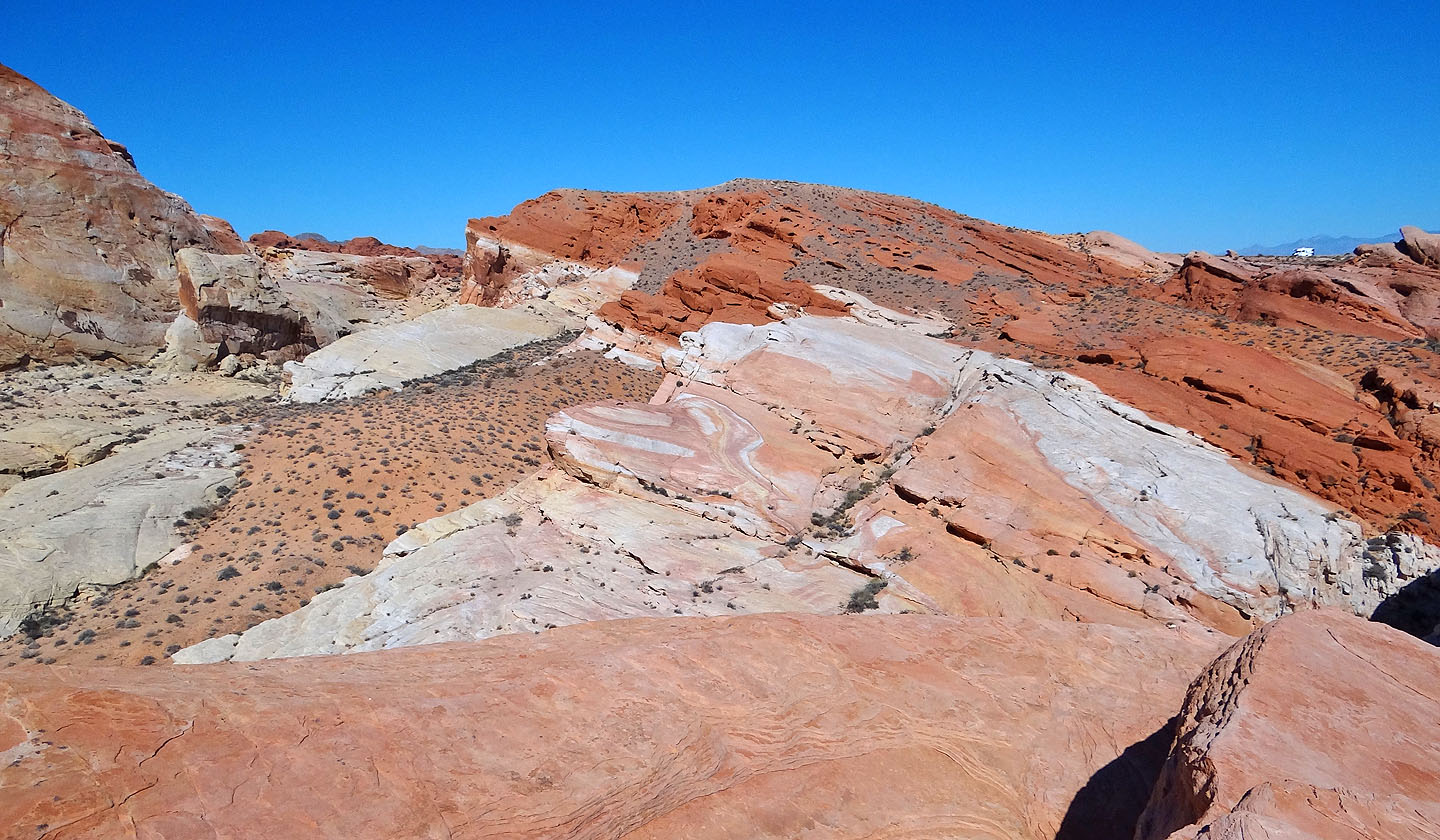 Crazy Hill in the centre (mouse over for a close-up)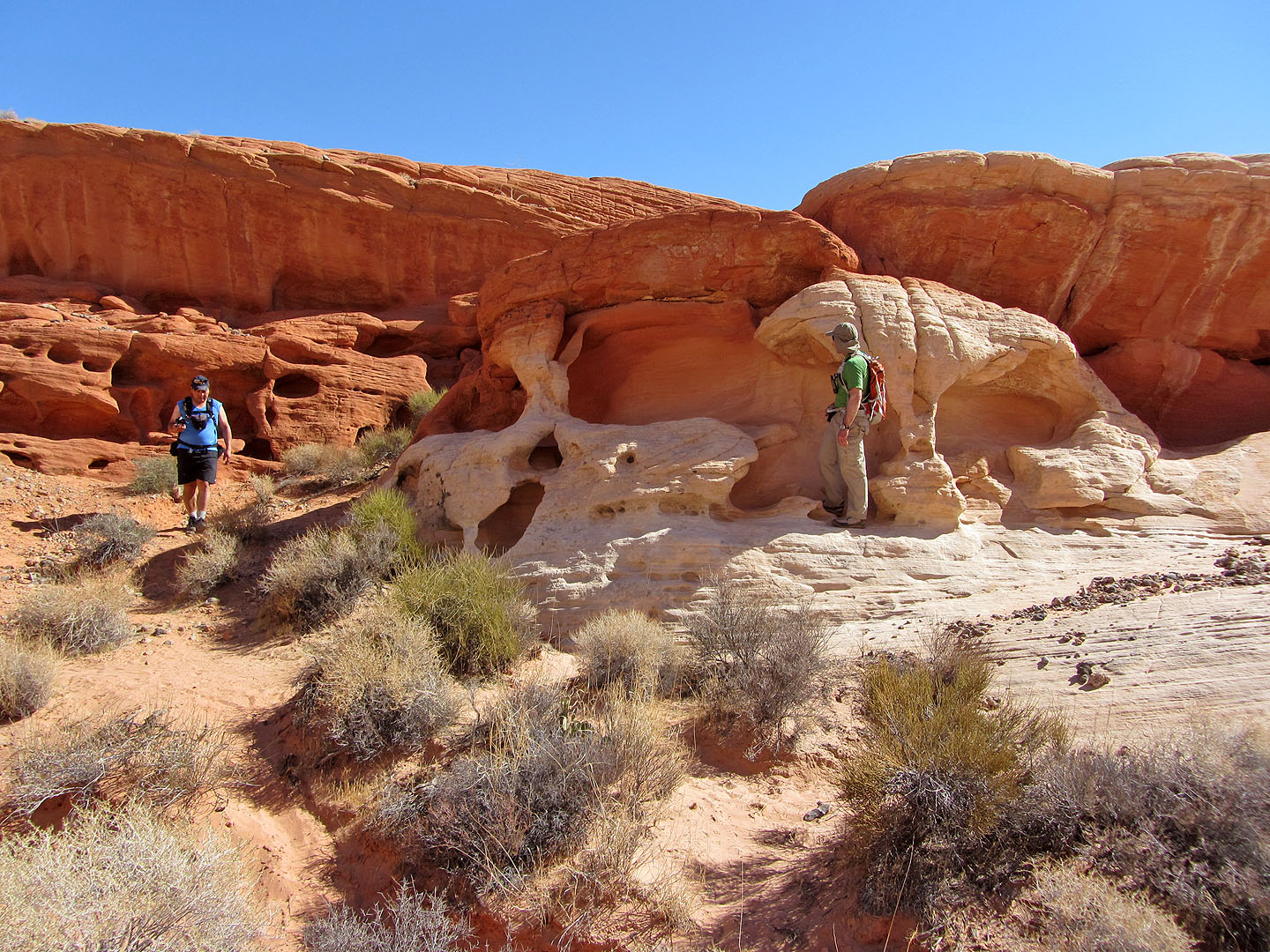 Fire Cave doesn't look very cave-like (mouse over for another view)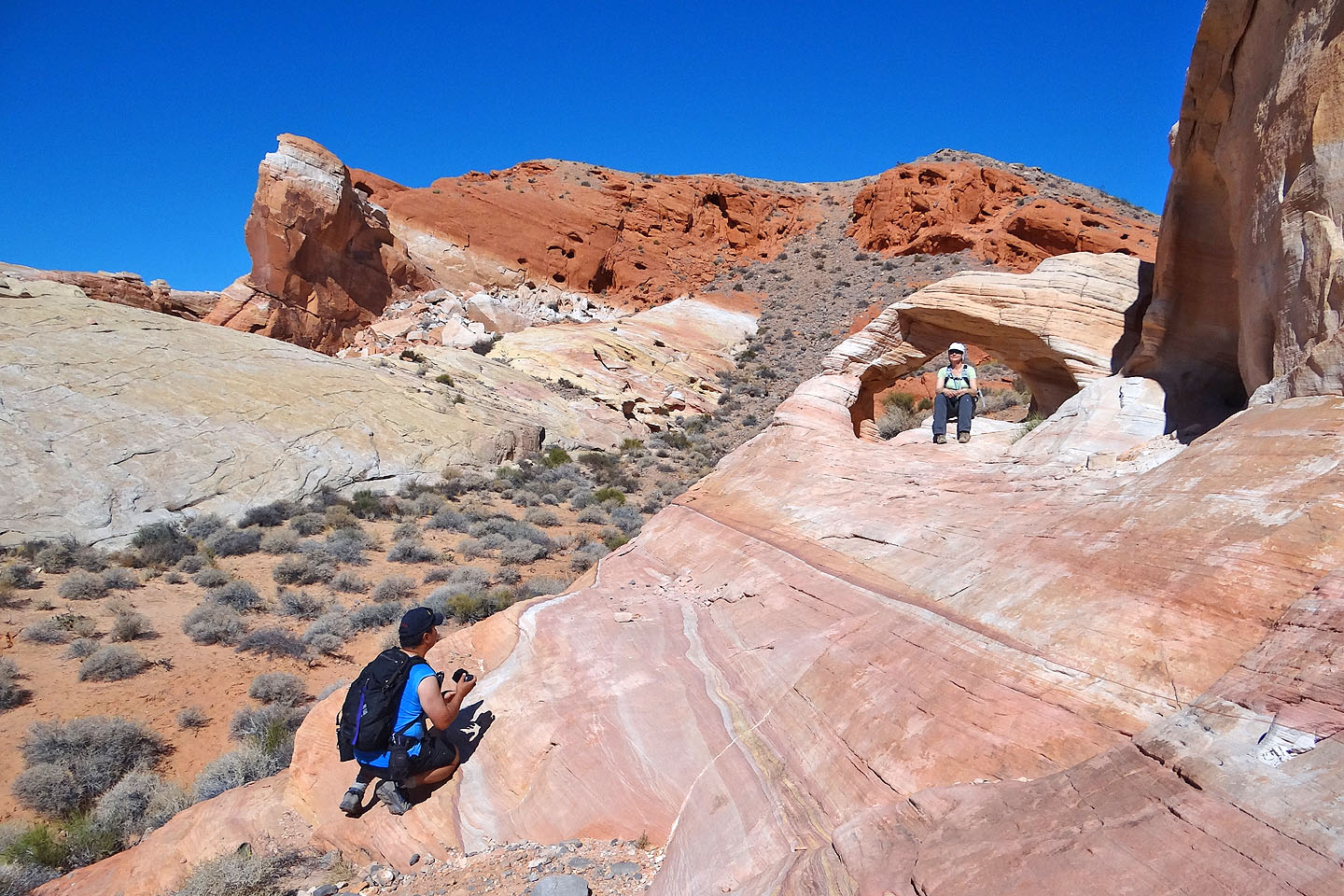 Thunderstorm Arch. Afterwards, Dinah and I hiked up the ridge In the background.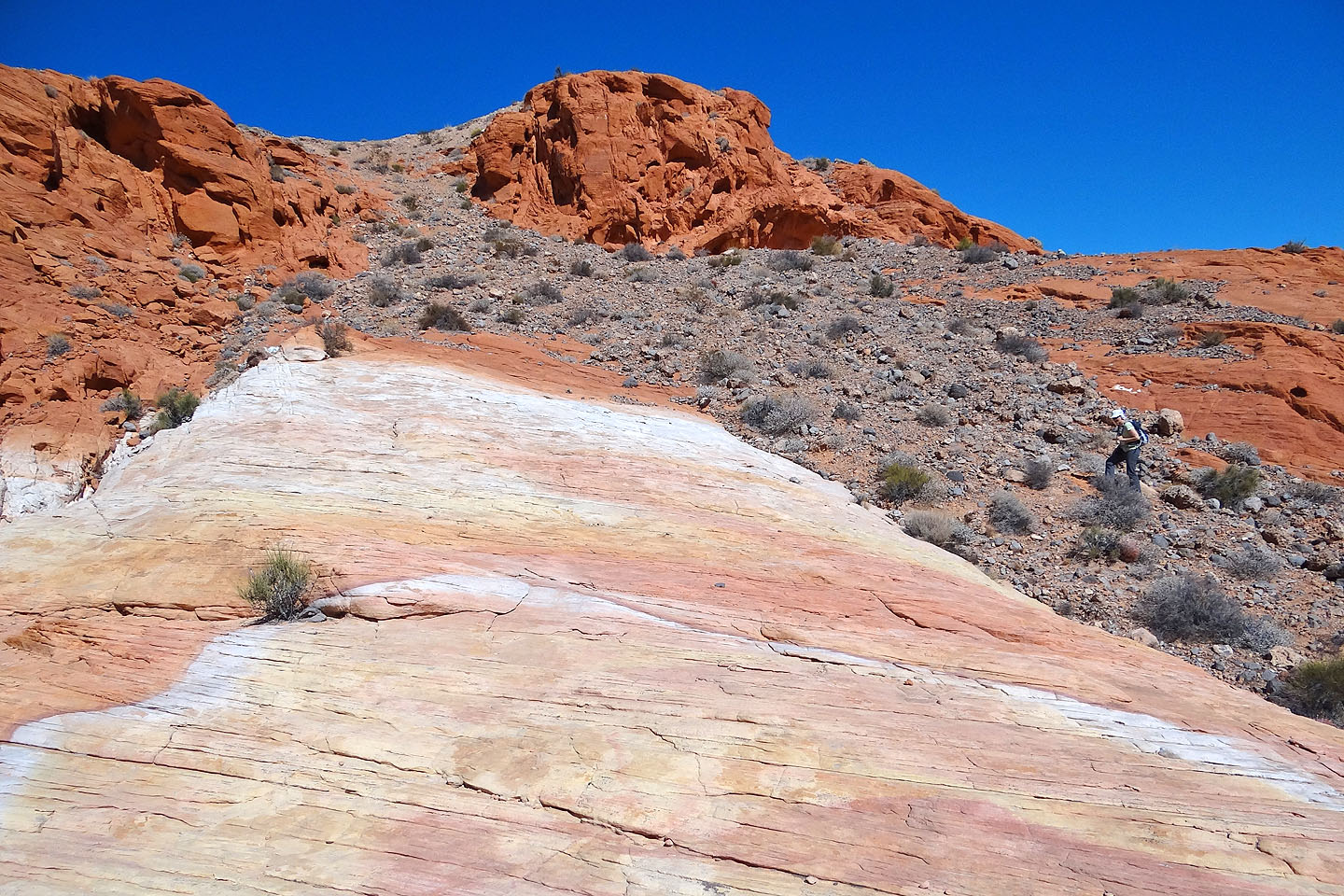 Dinah heads to the high point we reached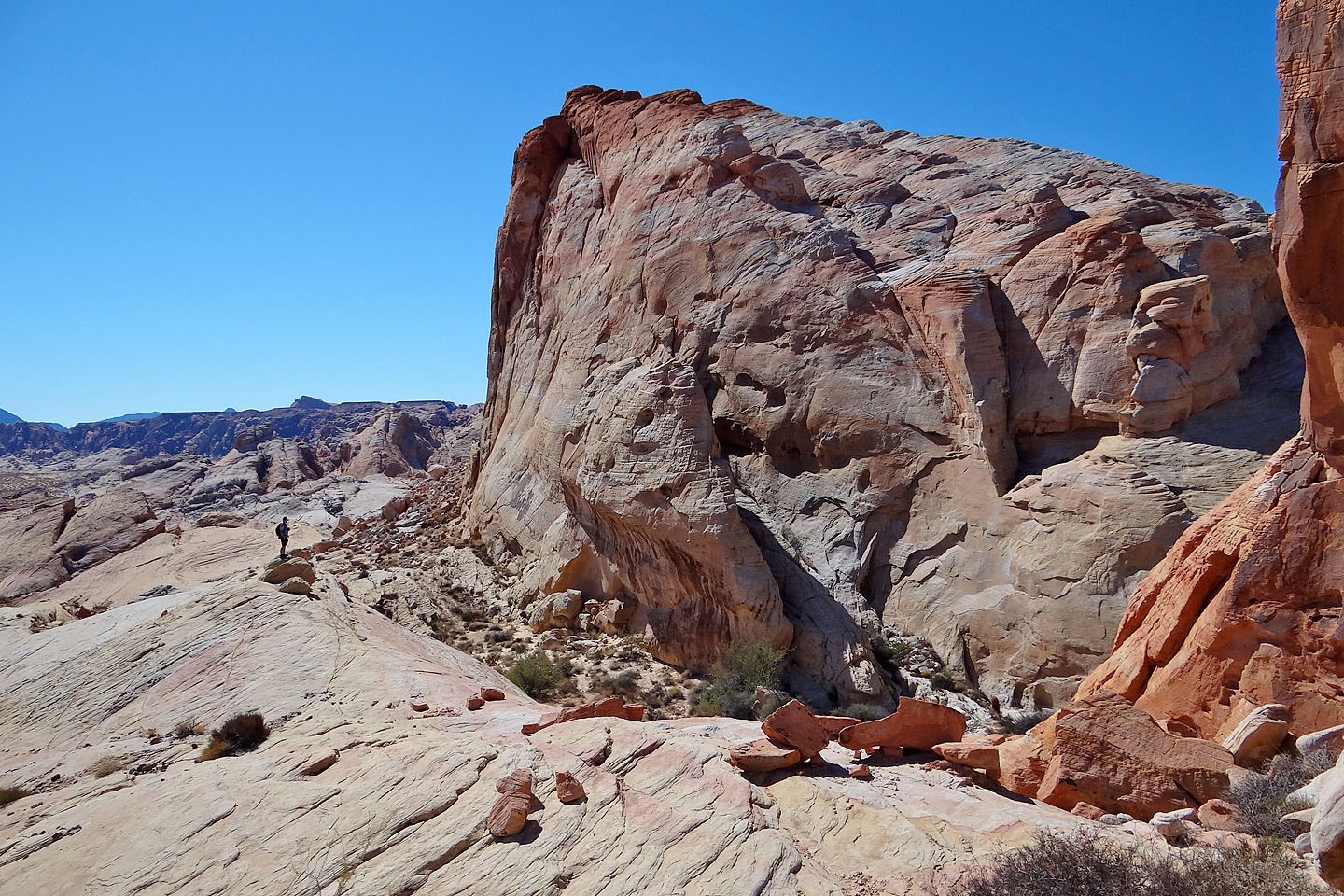 Sonny gravitates to one of the White Domes (click for a larger image)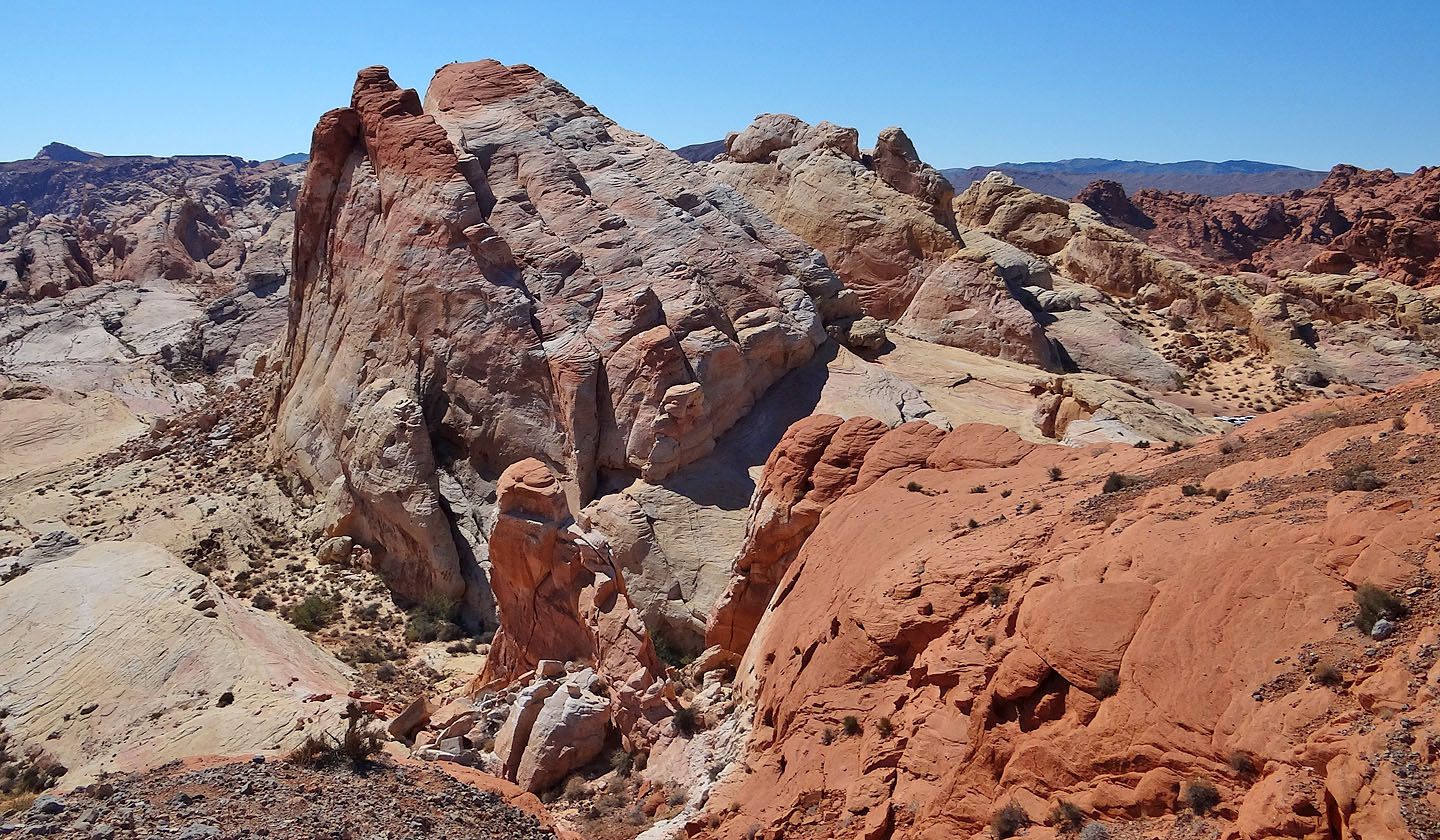 Another look at Sonny's objective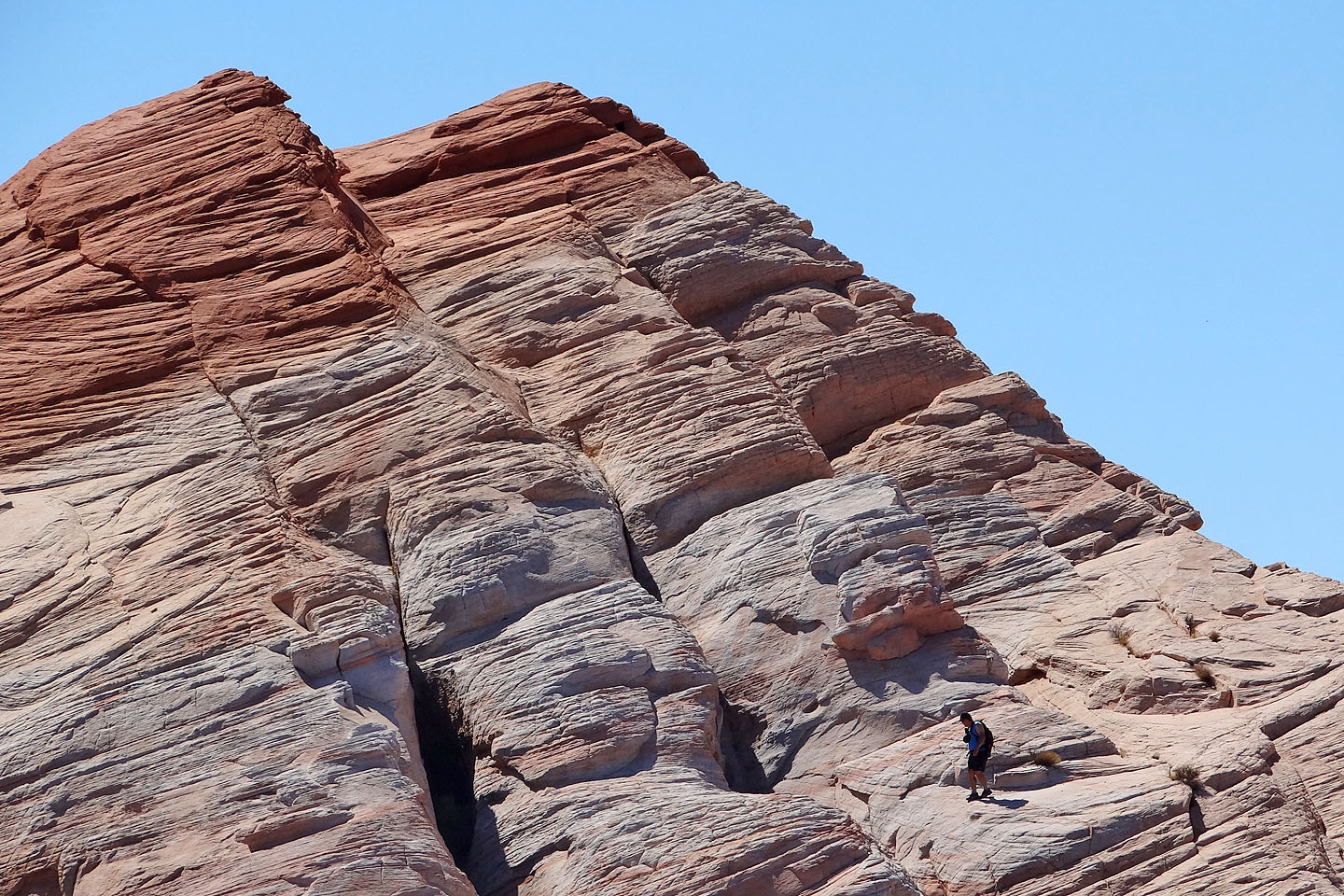 Sonny near the top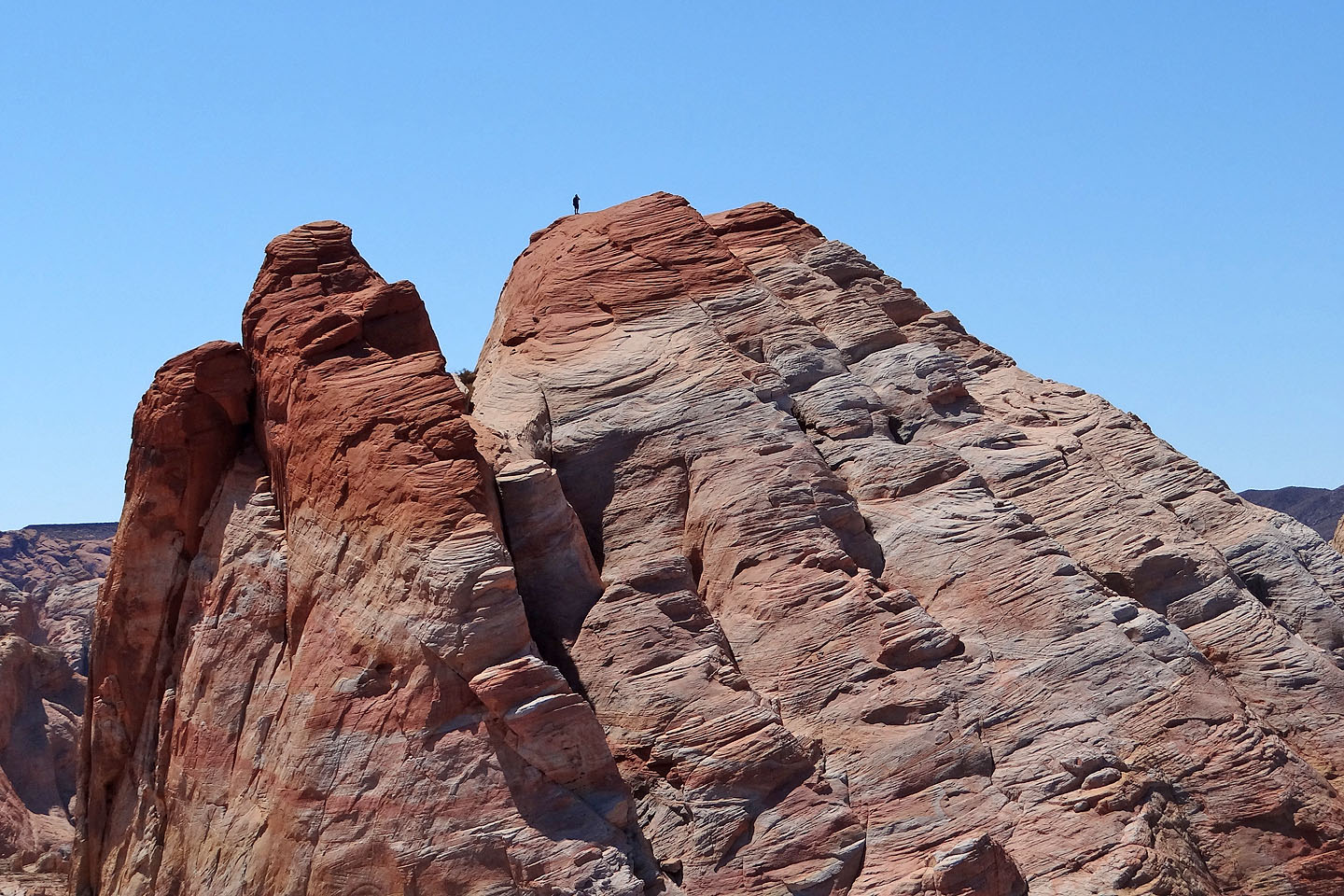 On top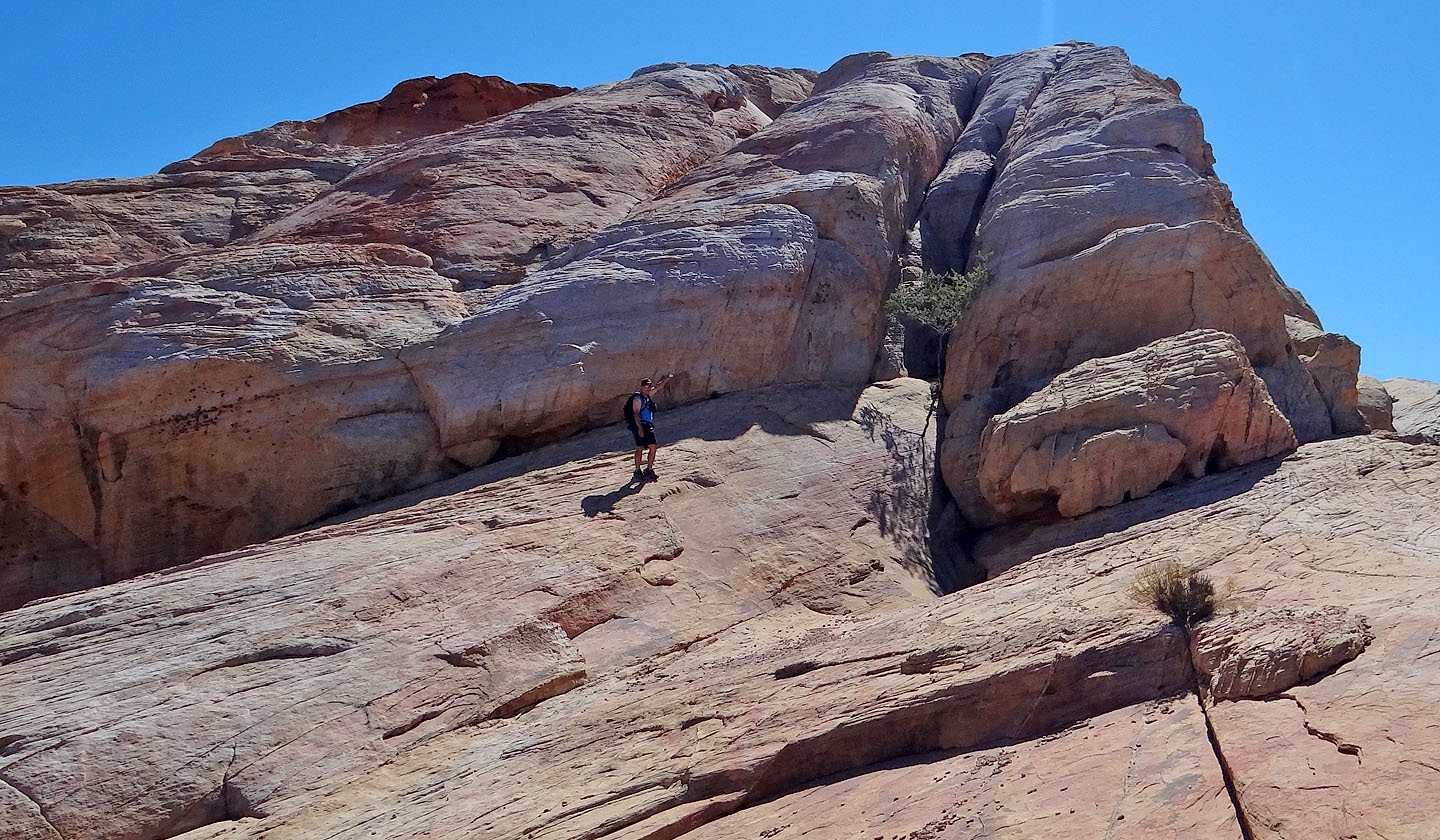 Sonny points to the chimney he ascended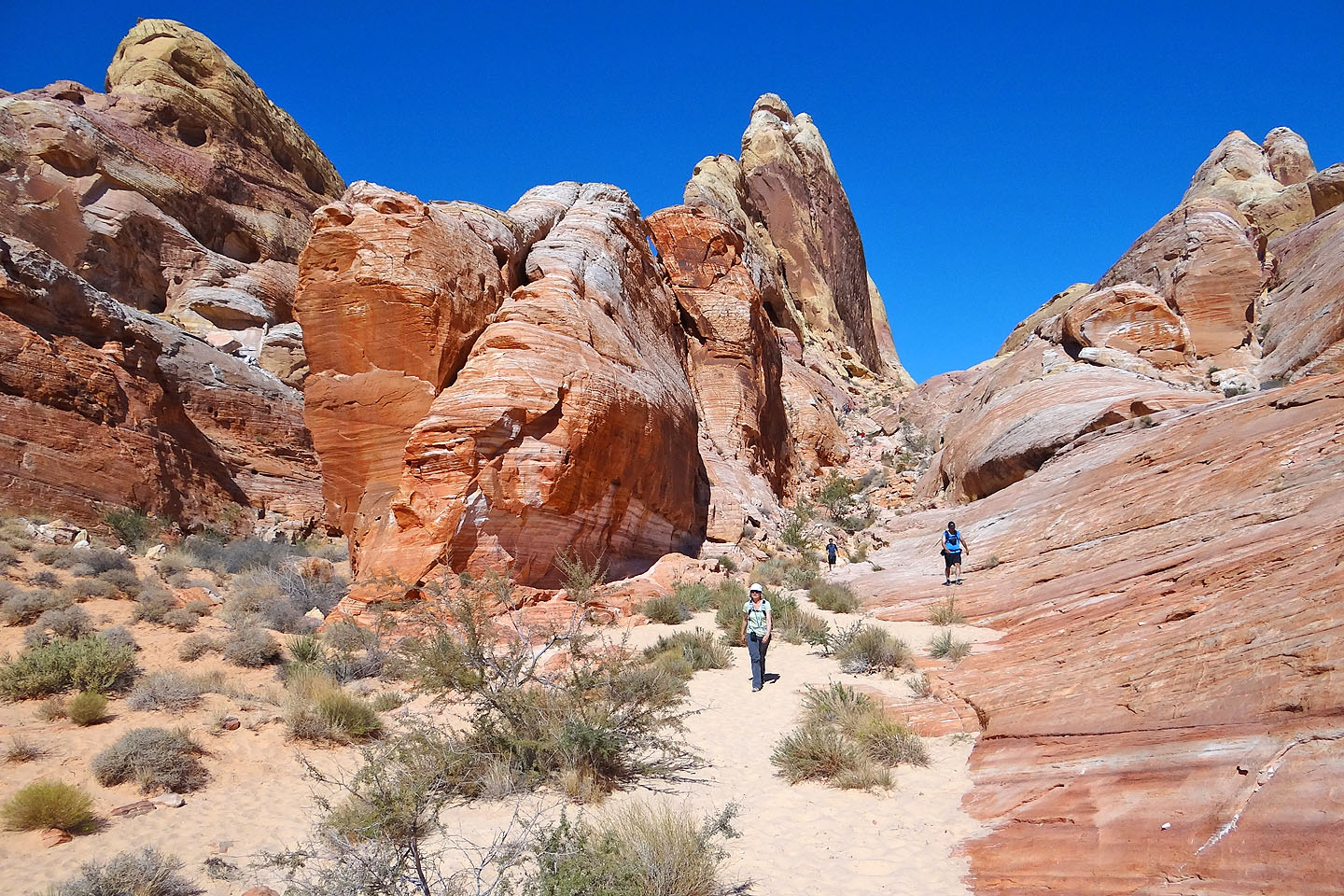 Coming down White Domes Trail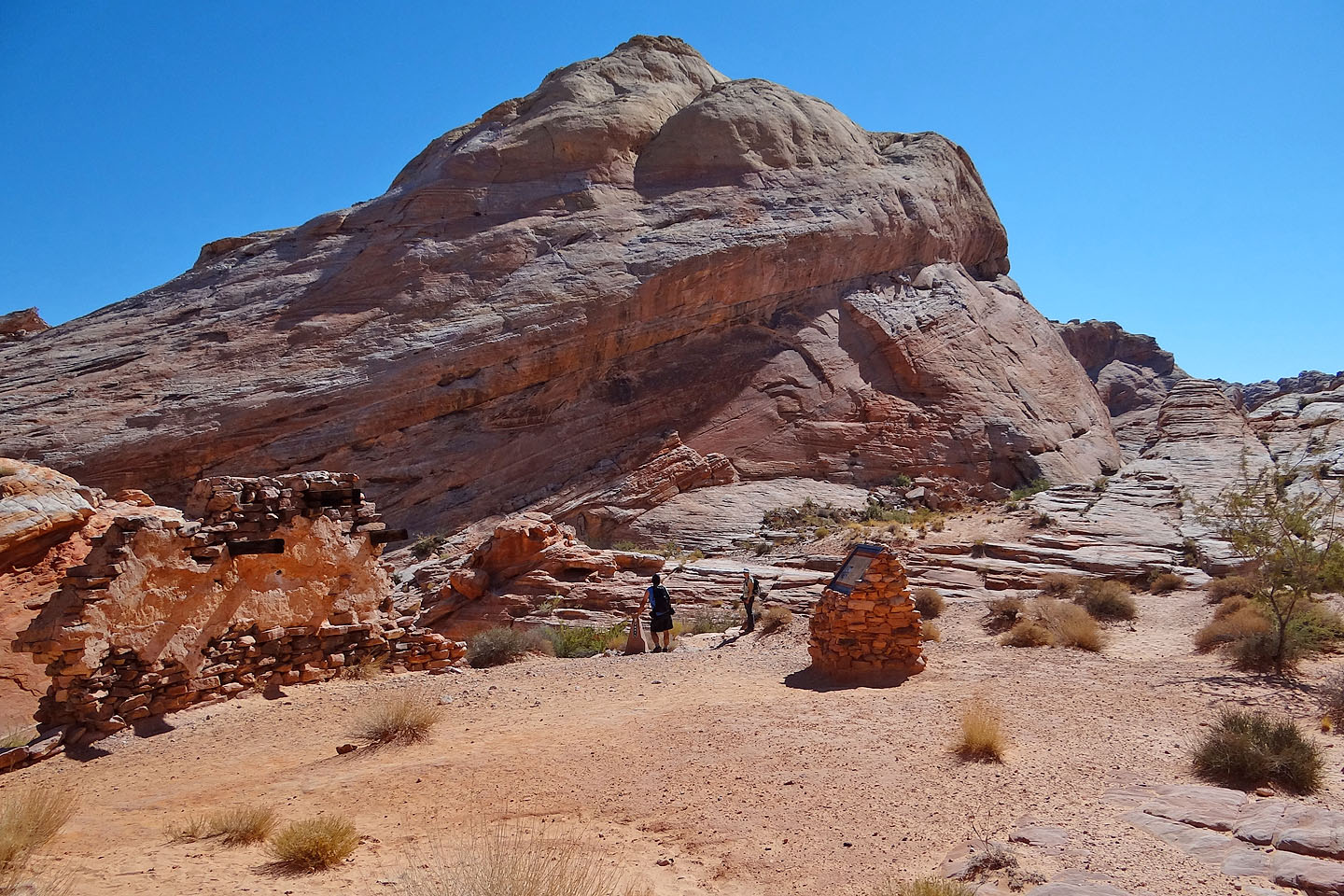 Movie set for the 1966 movie "The Professionals" (mouse over to read sign)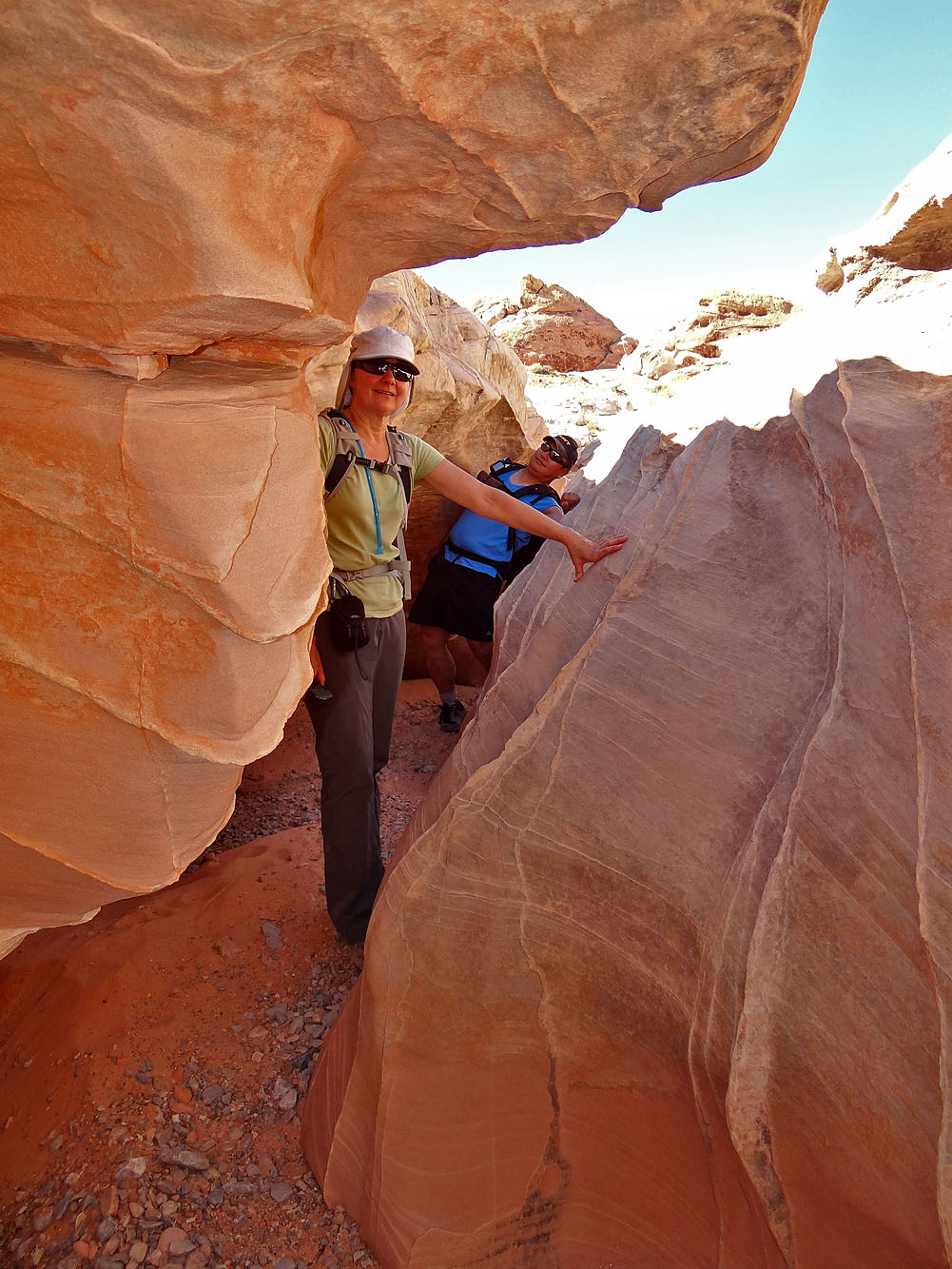 Heading back through a small slot canyon in Kaolin Wash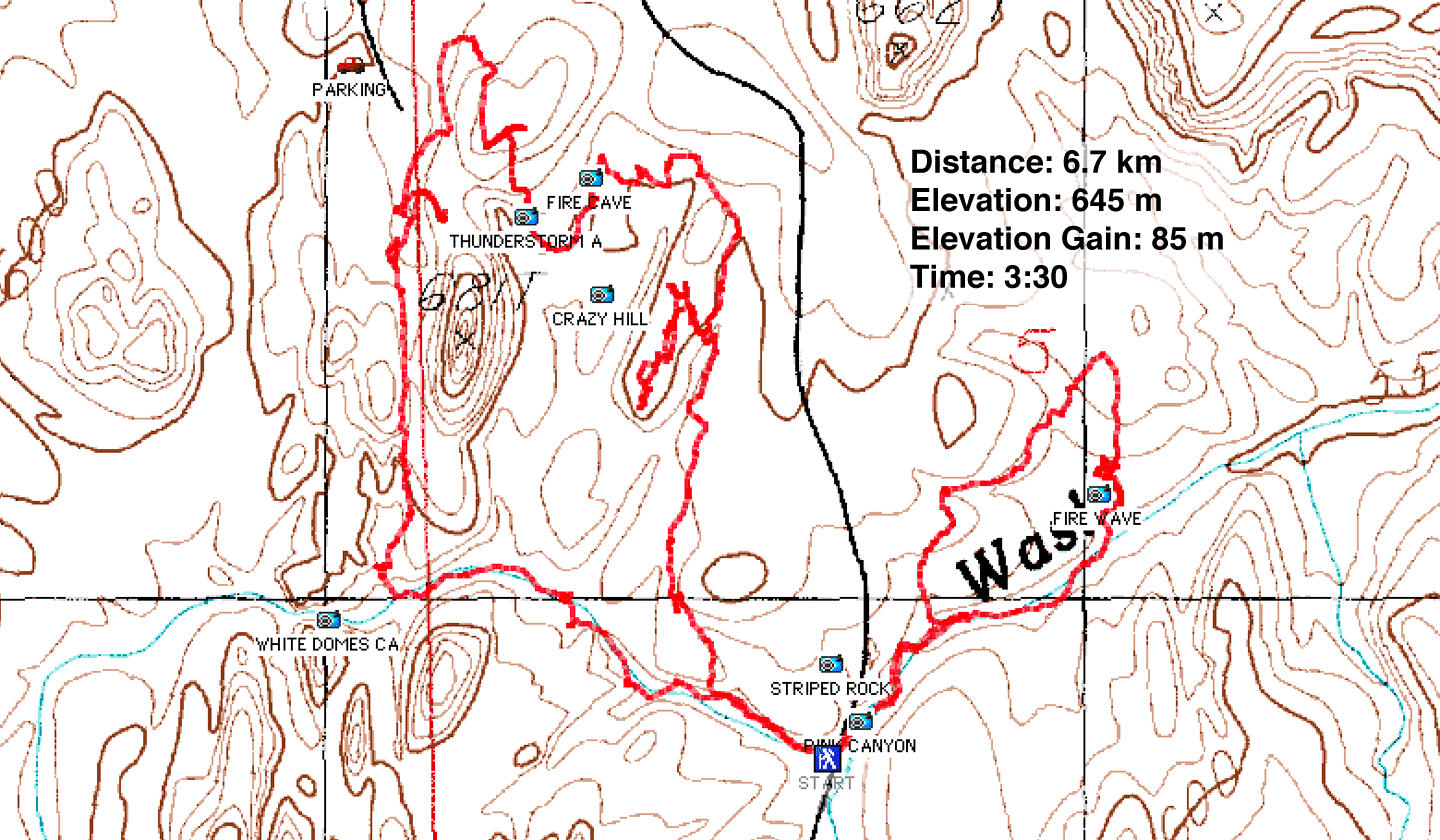 Valley of Fire West 1:24,000 Topo (4.2 mi, 2116 ft, 279 ft)