bobspirko.ca | Home | Canada Trips | US Trips | Hiking | Snowshoeing | About

Spirit Mountain
Lake Mead NCA, Nevada
November 4, 2009
Although not high, peaks south of Las Vegas sport some great desert scenery. Among the easiest and accessible (no SUV required) is Spirit Mountain, a mountain sacred to the Native Americans of the region. From Trails.com, I took the trip description from the book Afoot & Afield.
The trailhead is on Christmas Tree Pass, east of Searchlight. The instructions: hike to a saddle and drop down to a drainage below the west slopes of the mountain. From there pick up a trail that cuts through a mid-slope "pass" before ascending to the ridge south of the summit. The trail more or less follows the ridge to the top.
After reaching the saddle, I angled across slopes to avoid losing elevation. Even so, I ended up 40 m below the trailhead. After crossing the drainage, I climbed the slope and looked for the trail. (On the descent, I realized it would be easier to stay in the drainage since it leads to the trail.)
Once I got on the trail, routefinding was a forgone problem. I followed the trail through the pass, up the ridge and to the summit. Although there were no nearby peaks, I was granted good views of Lake Mohave, especially from the lower east summit.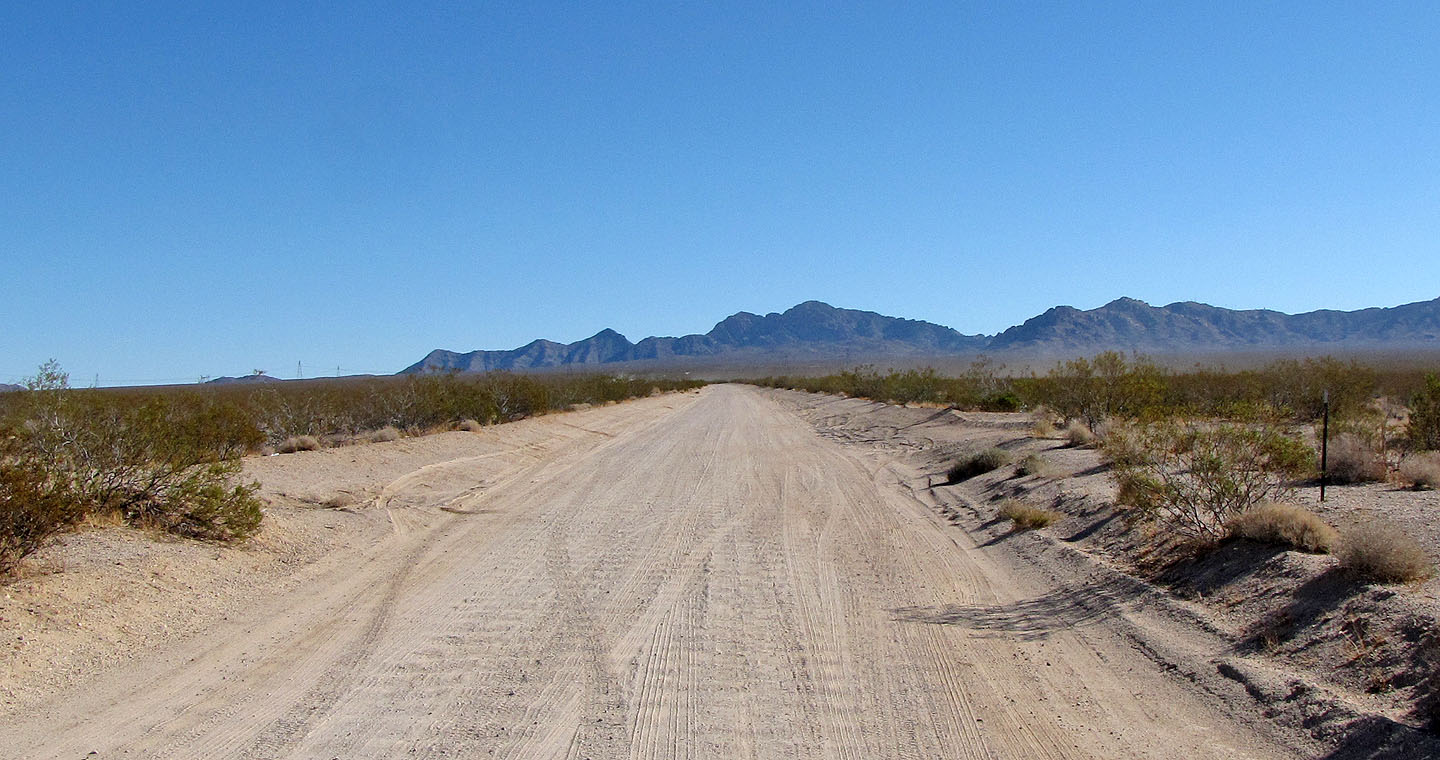 This road leads to Christmas Tree Pass and Spirit Mountain.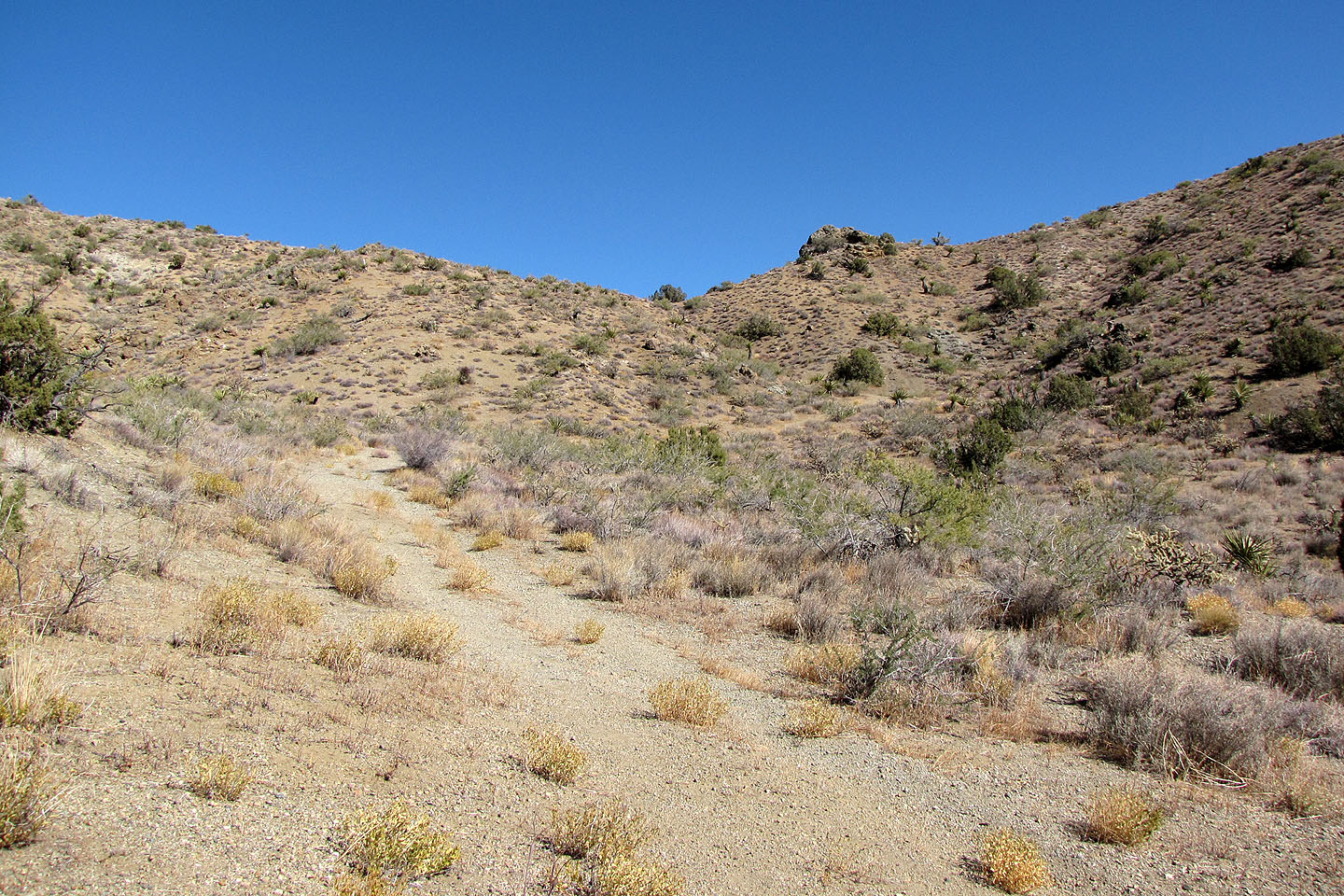 The saddle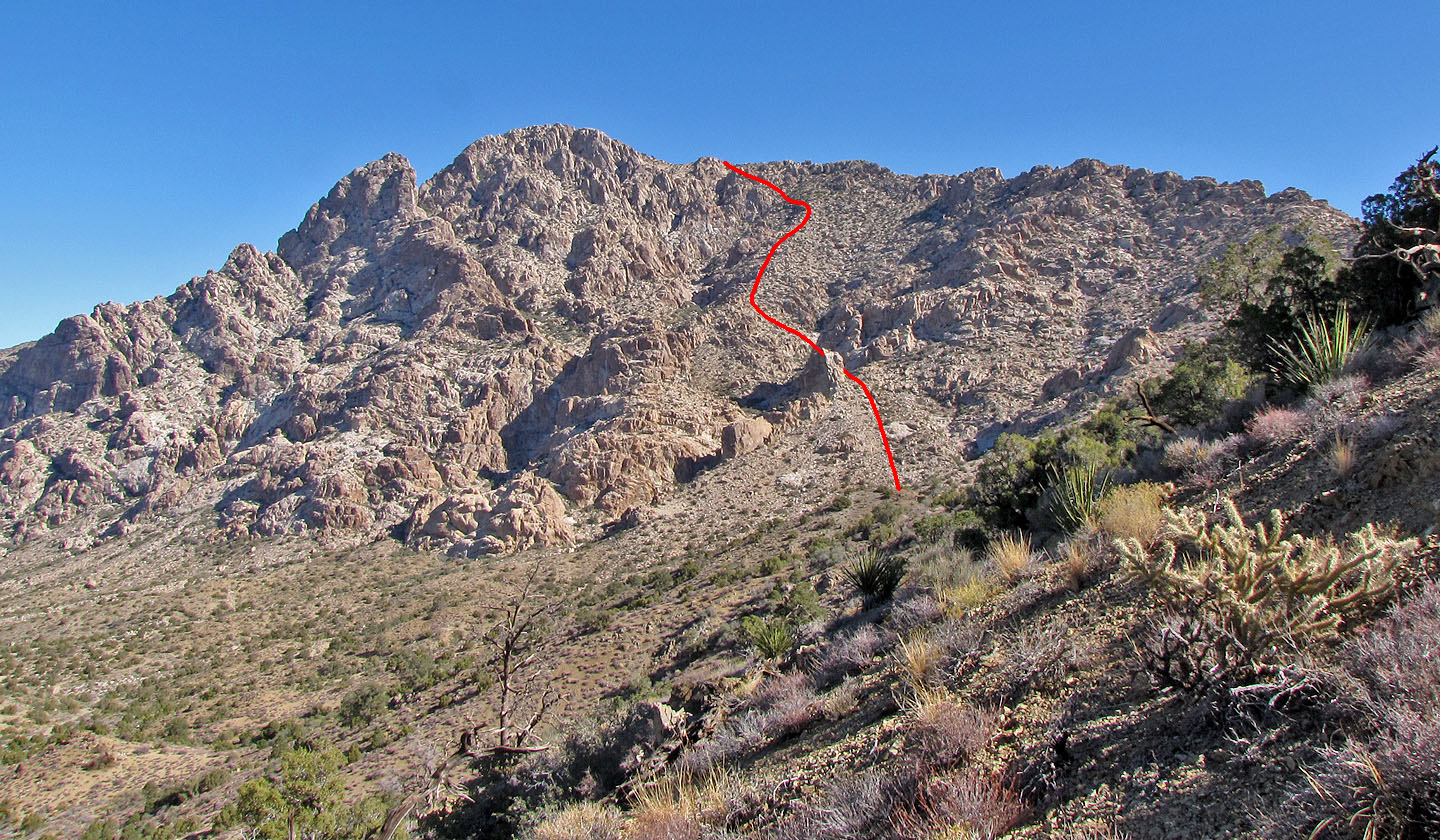 Spirit Mountain from the saddle. Mouse over for approximate route to the ridge.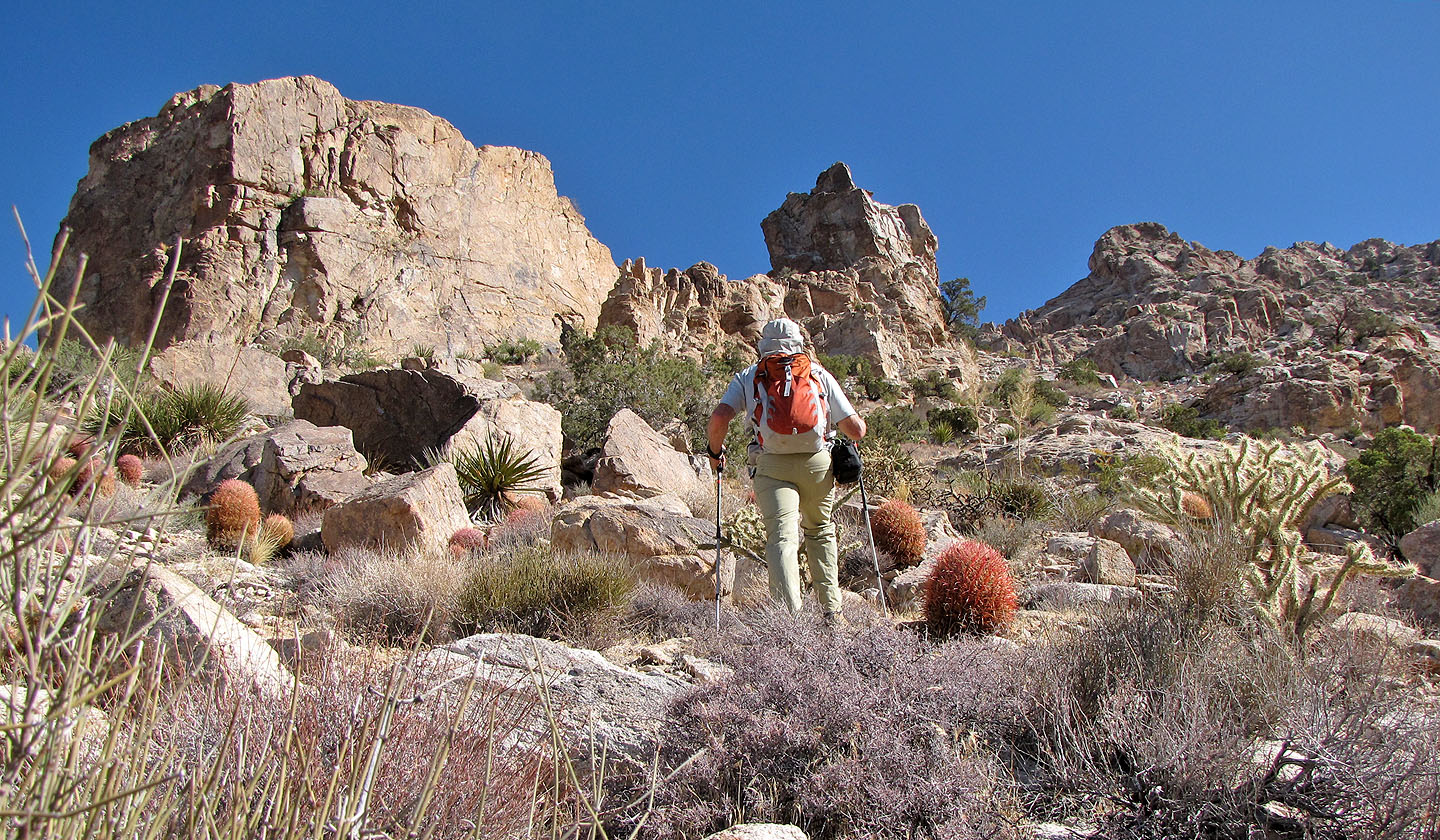 The pass is the low point on the right.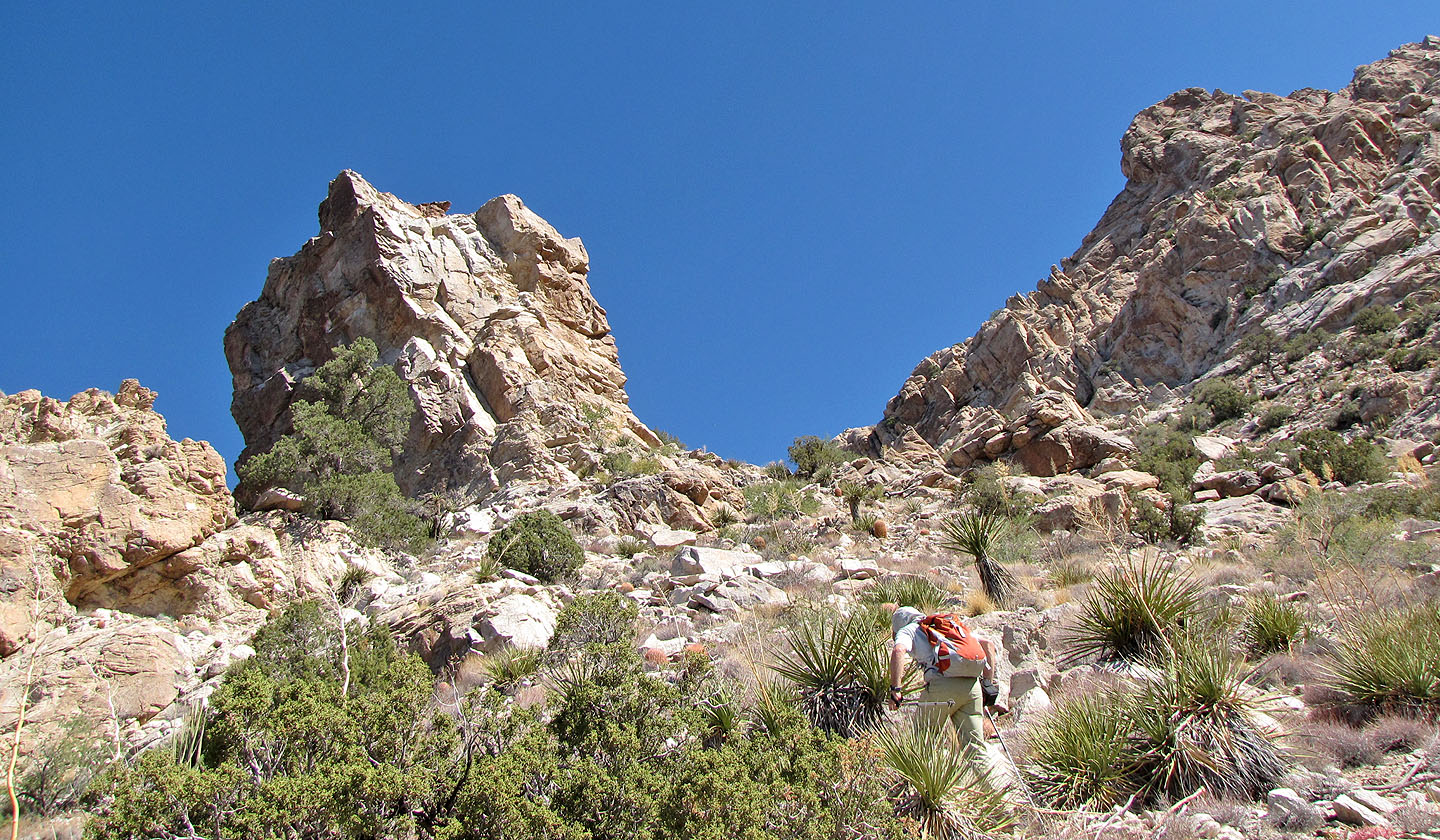 Almost at the pass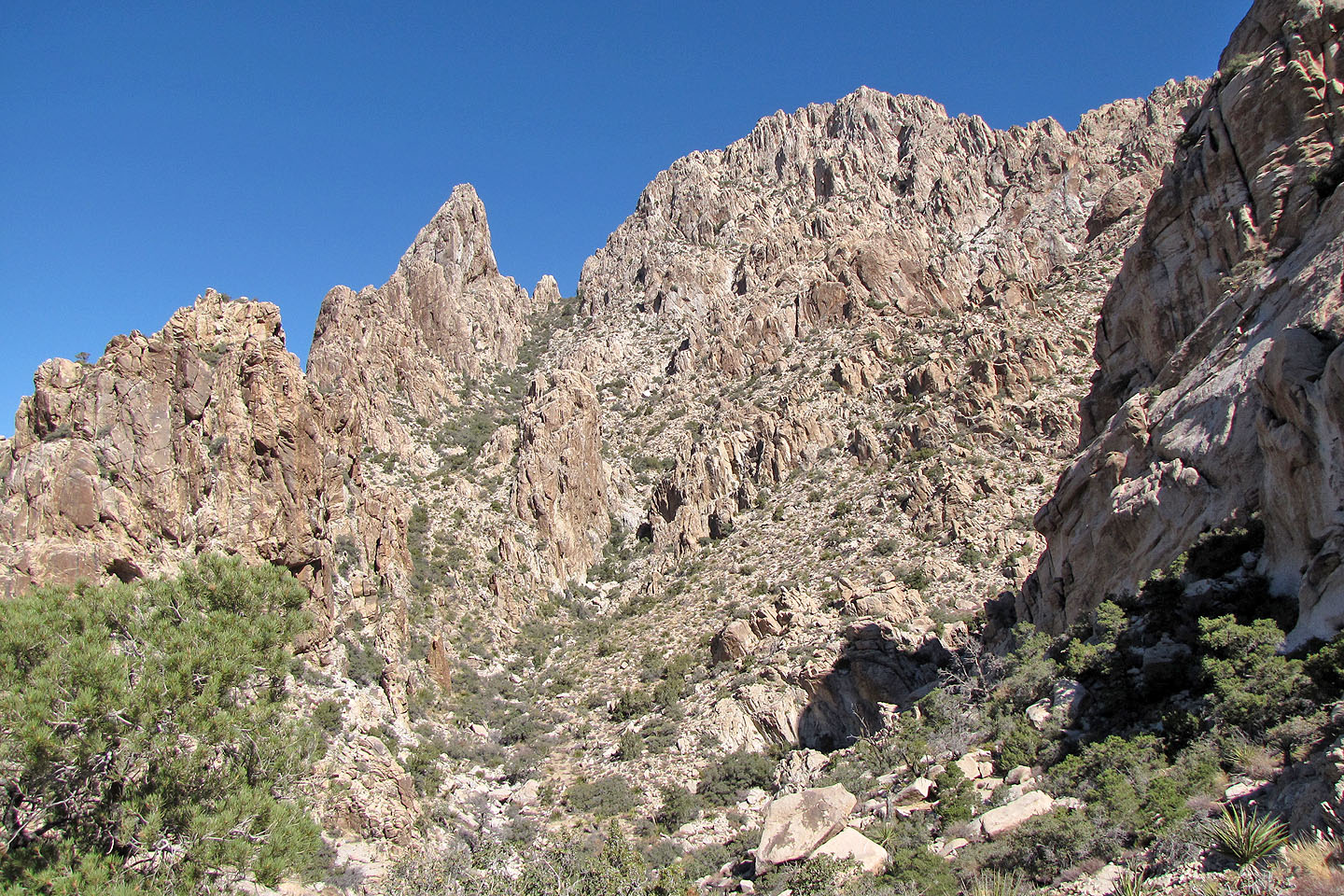 Looking north from the pass. Trail keeps right.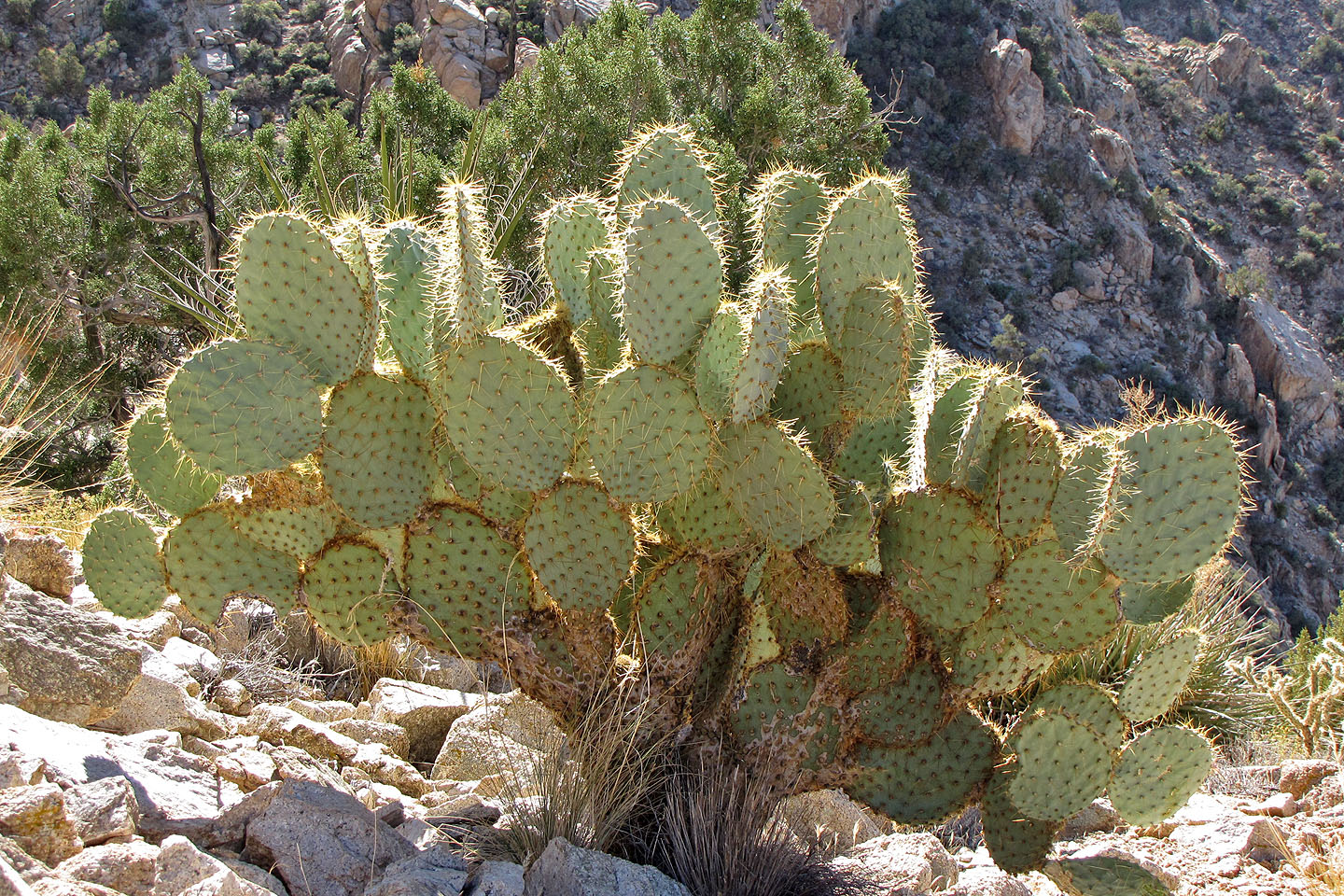 Prickly pear cactus on the pass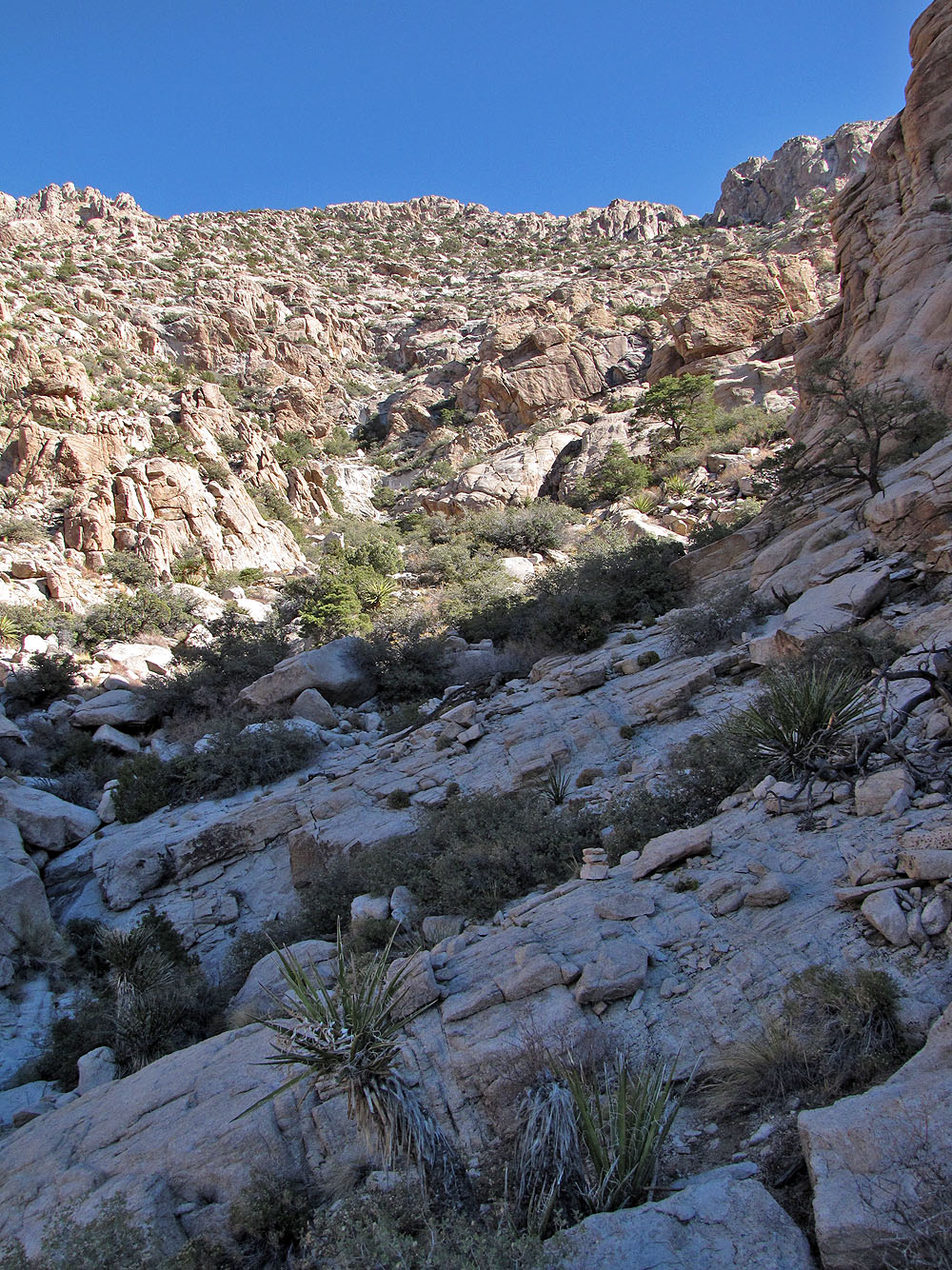 The ascent slope after the pass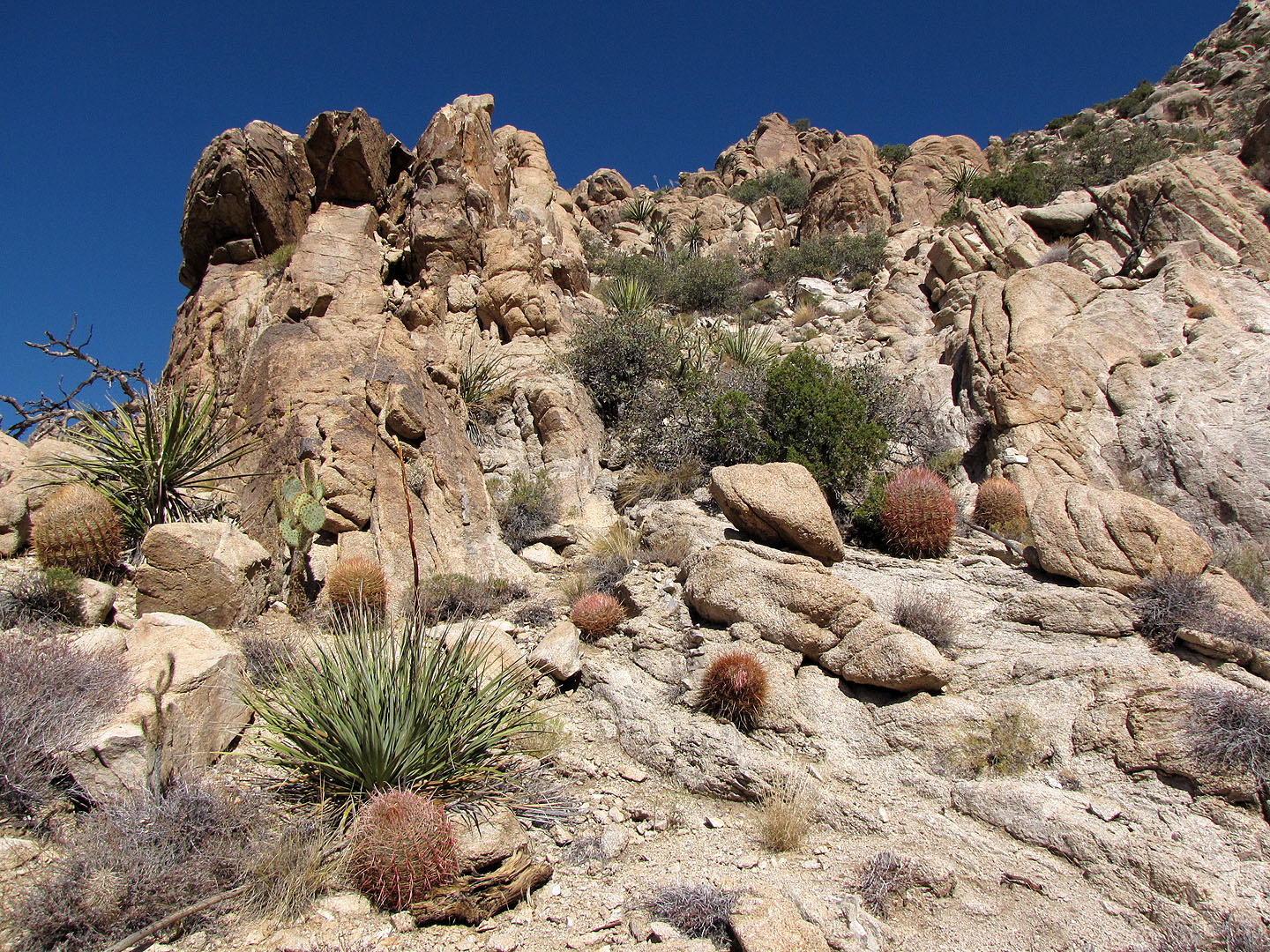 Great desert scenery everywhere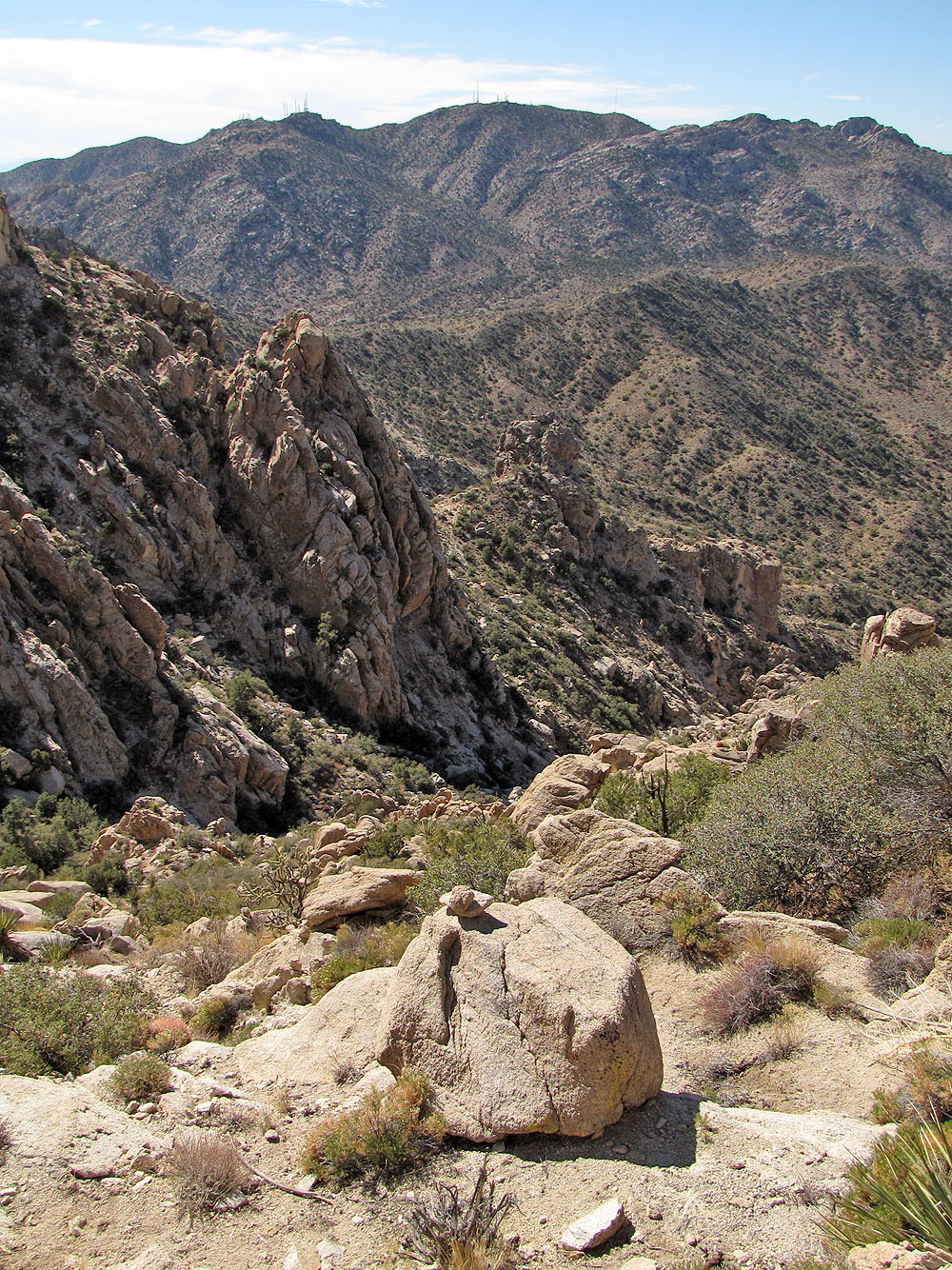 Looking back at the pass and the saddle (both in the centre)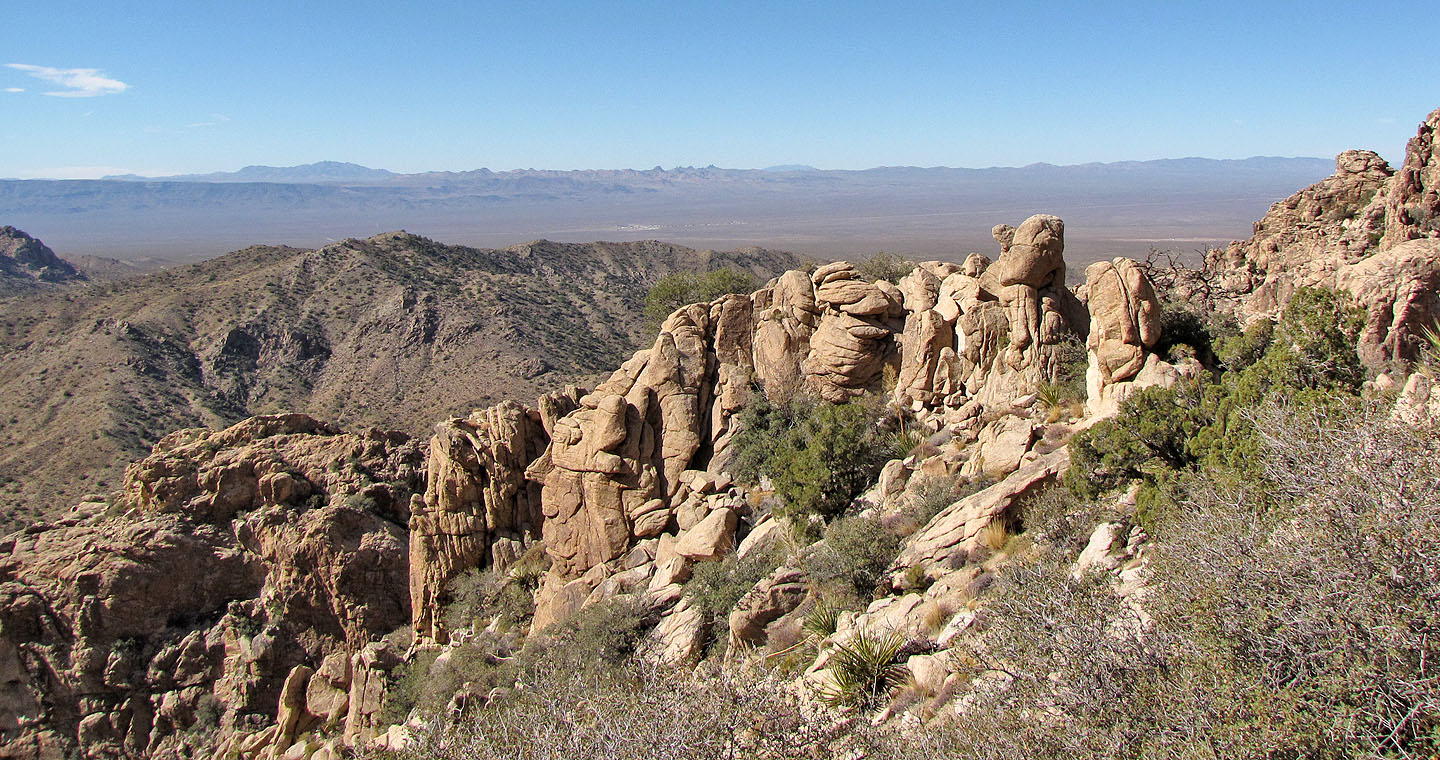 View west with the striking Castle Peaks in the centre (mouse over for a close-up)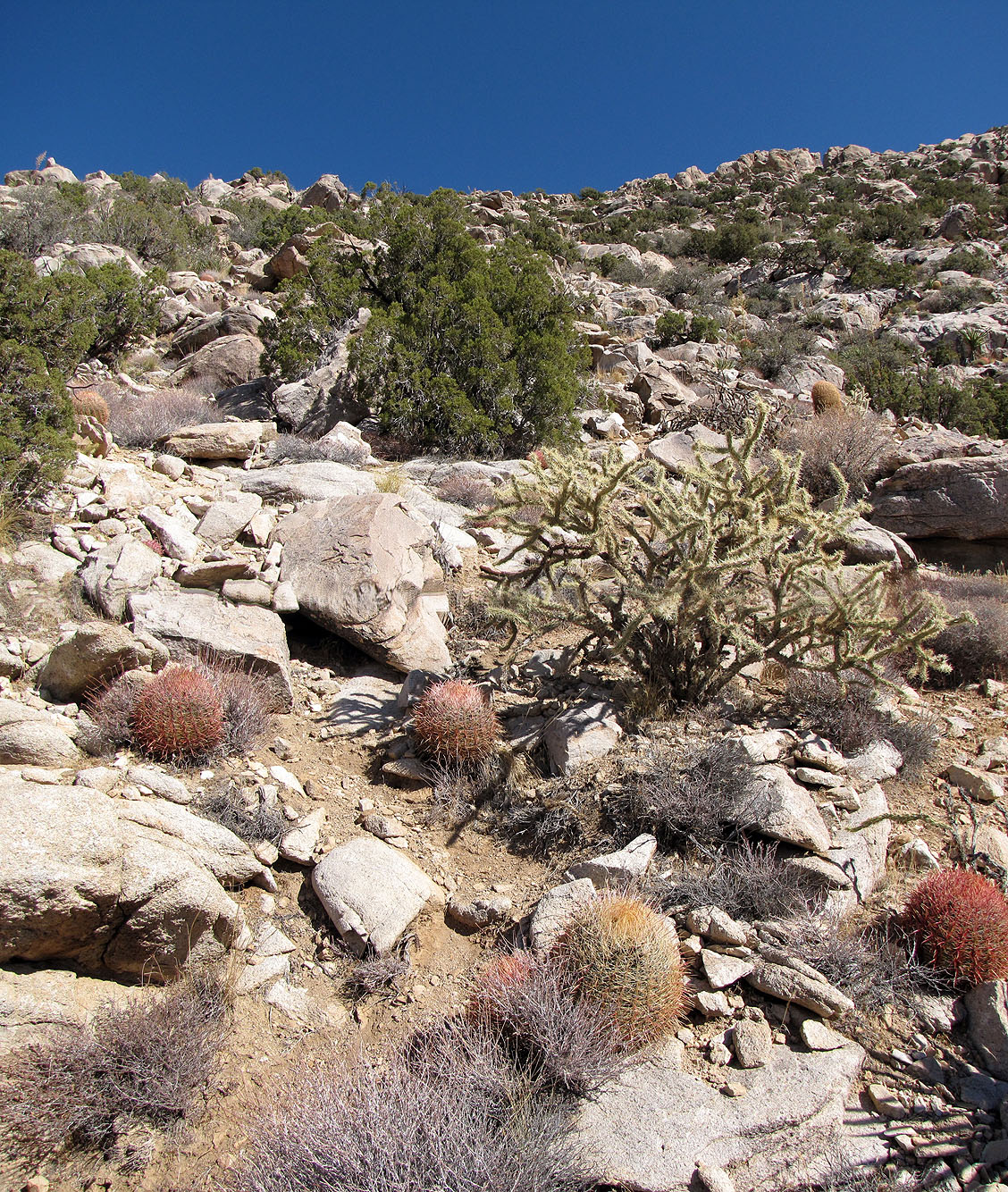 Typical terrain on much of the ascent

Trail veers left ...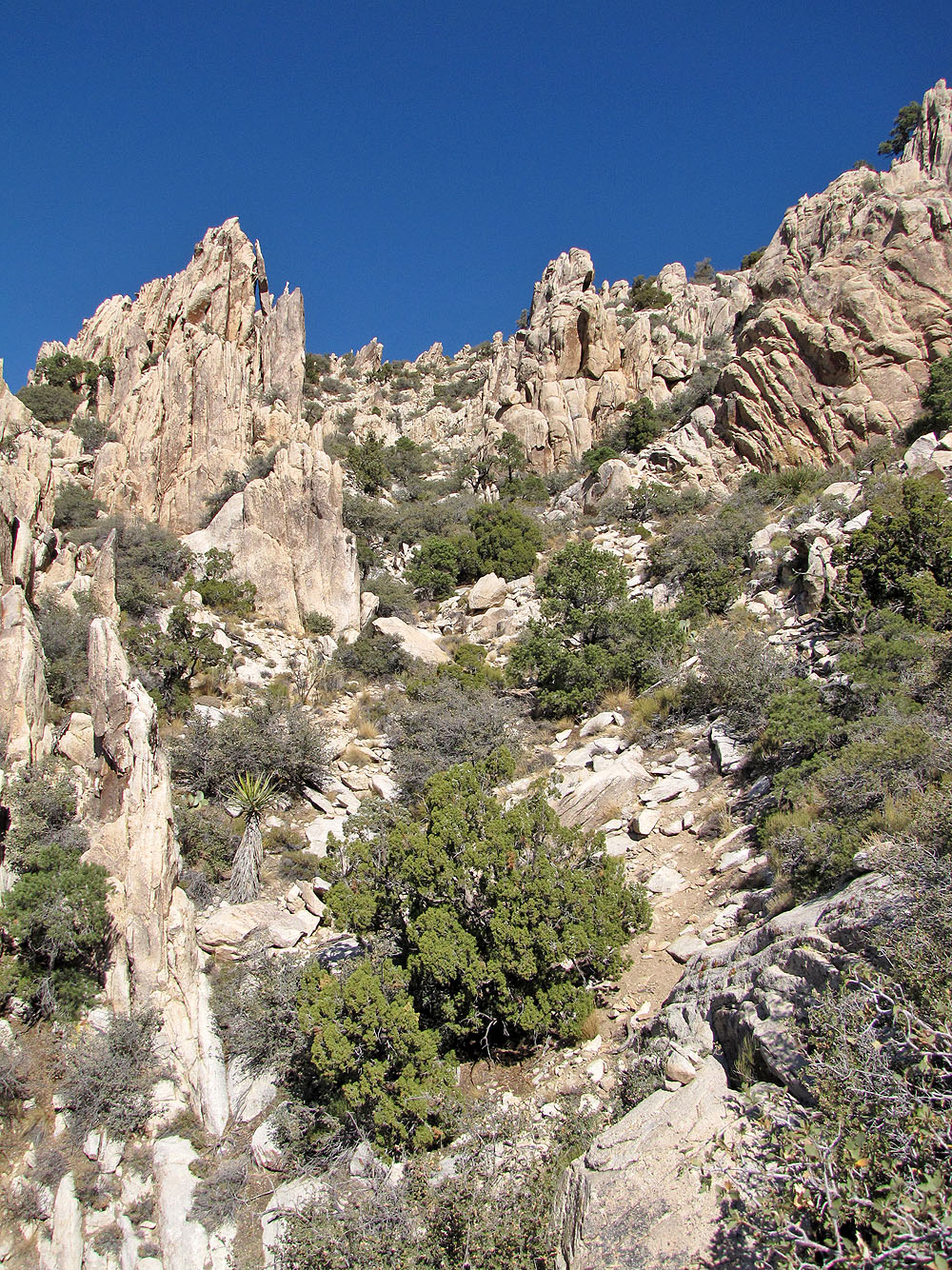 ... and ascends among rock outcroppings.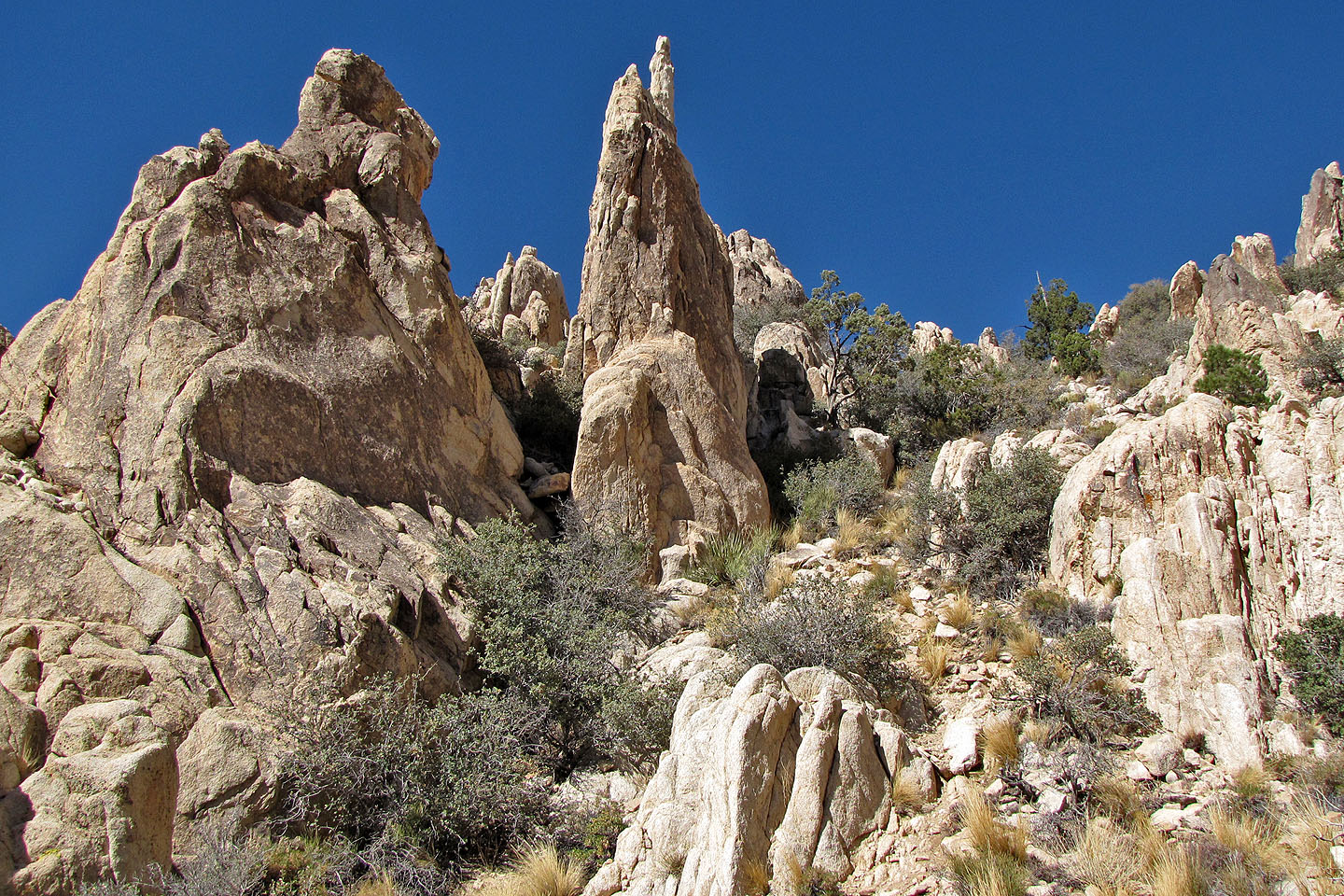 Interesting rock formations here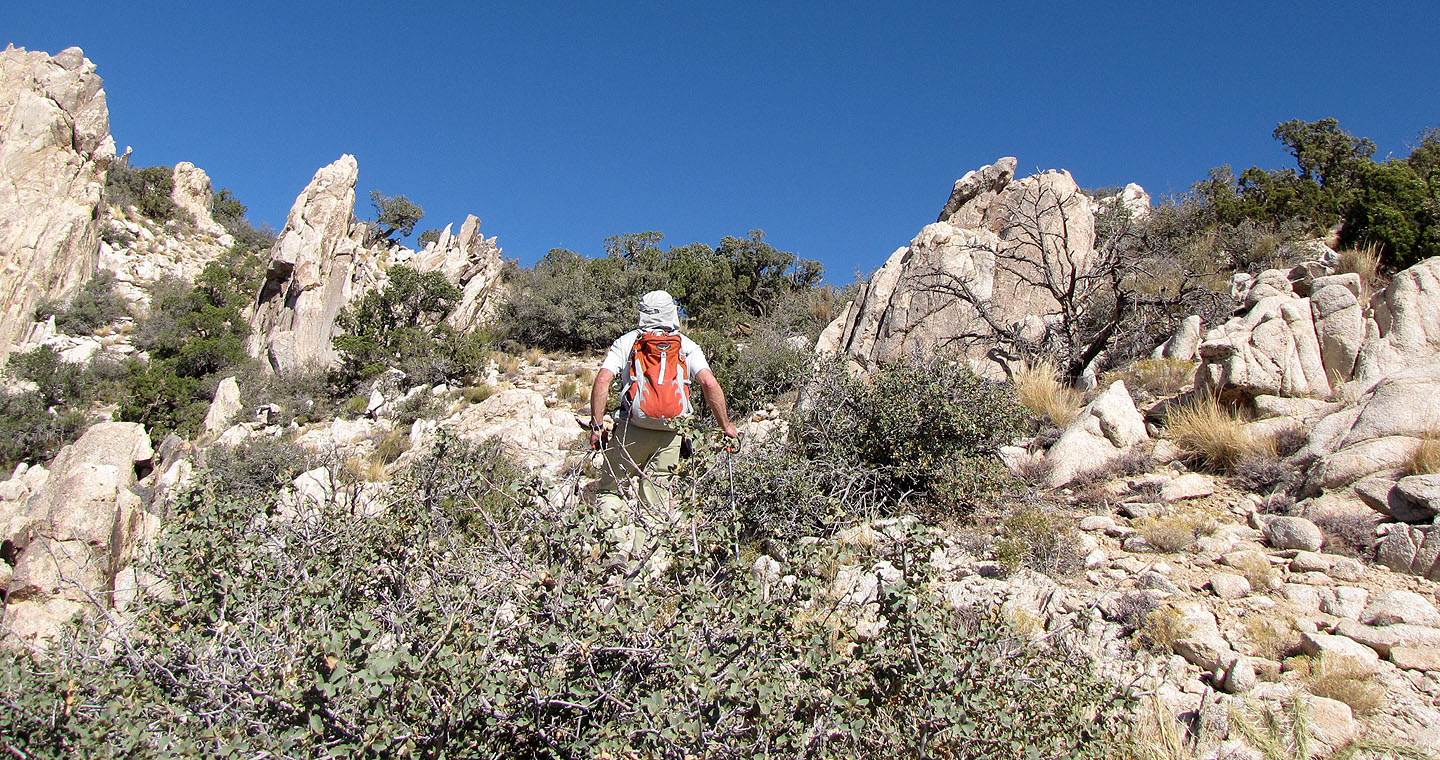 Almost on the ridge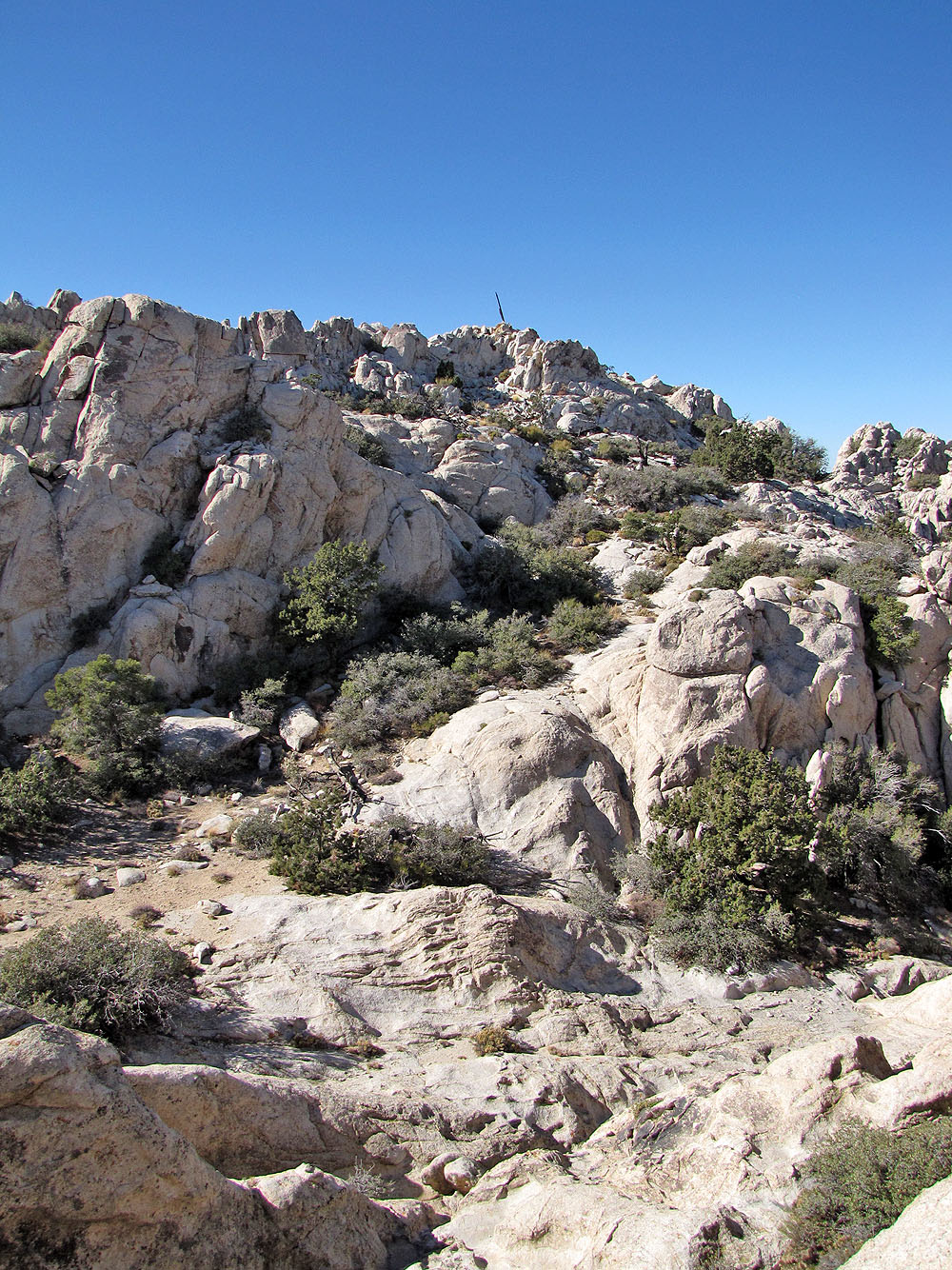 Summit bears a pole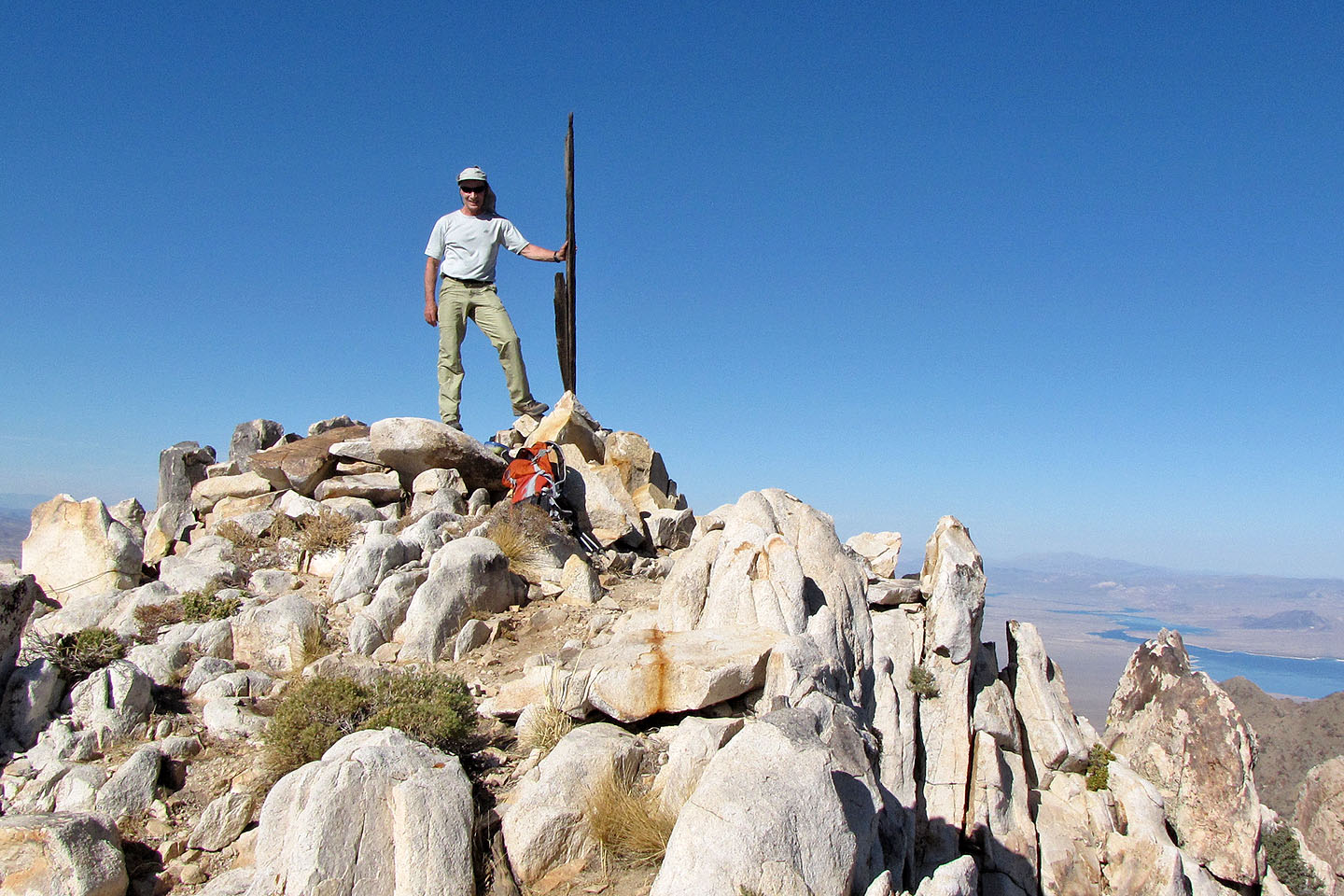 The summit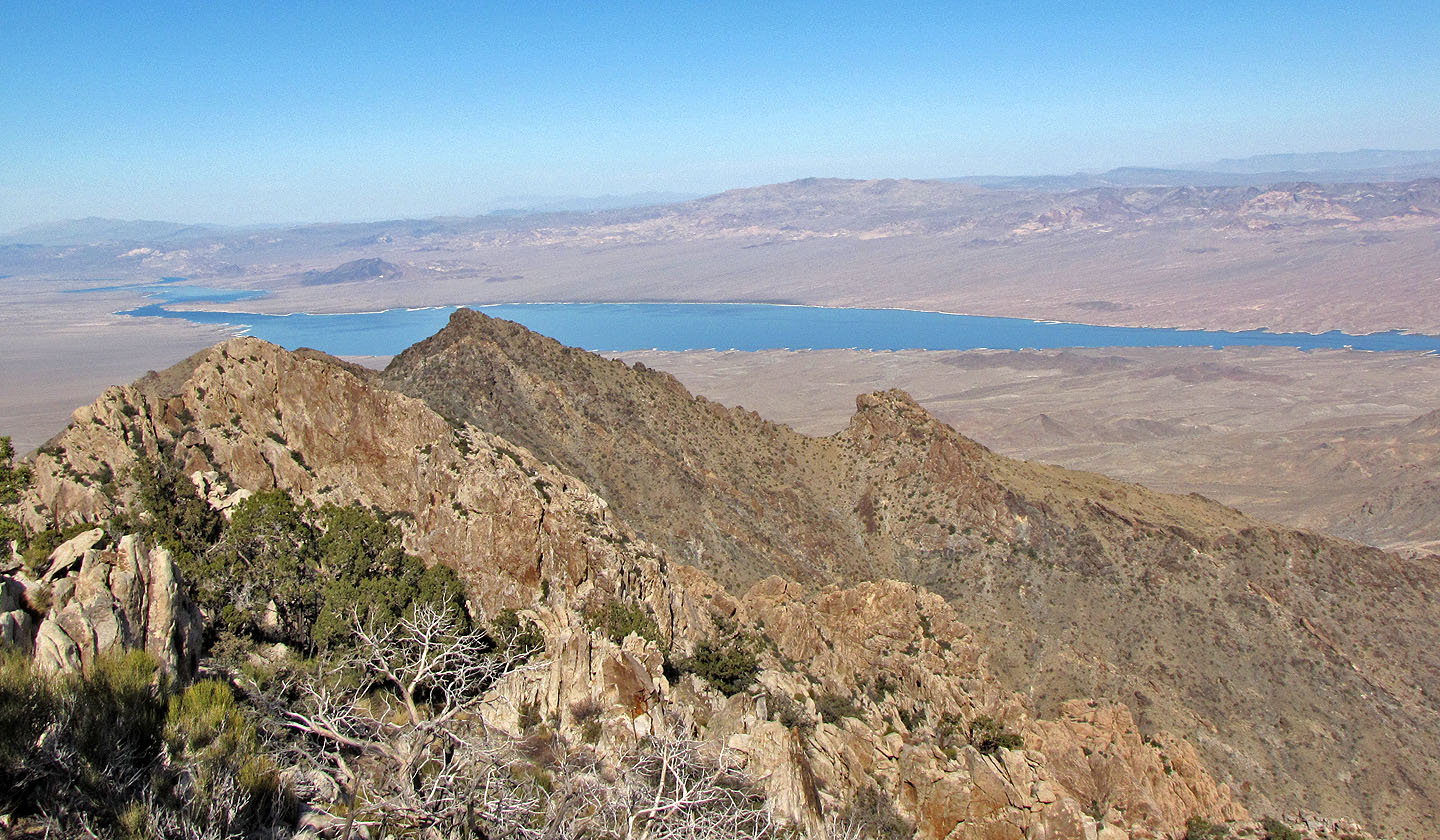 Lake Mohave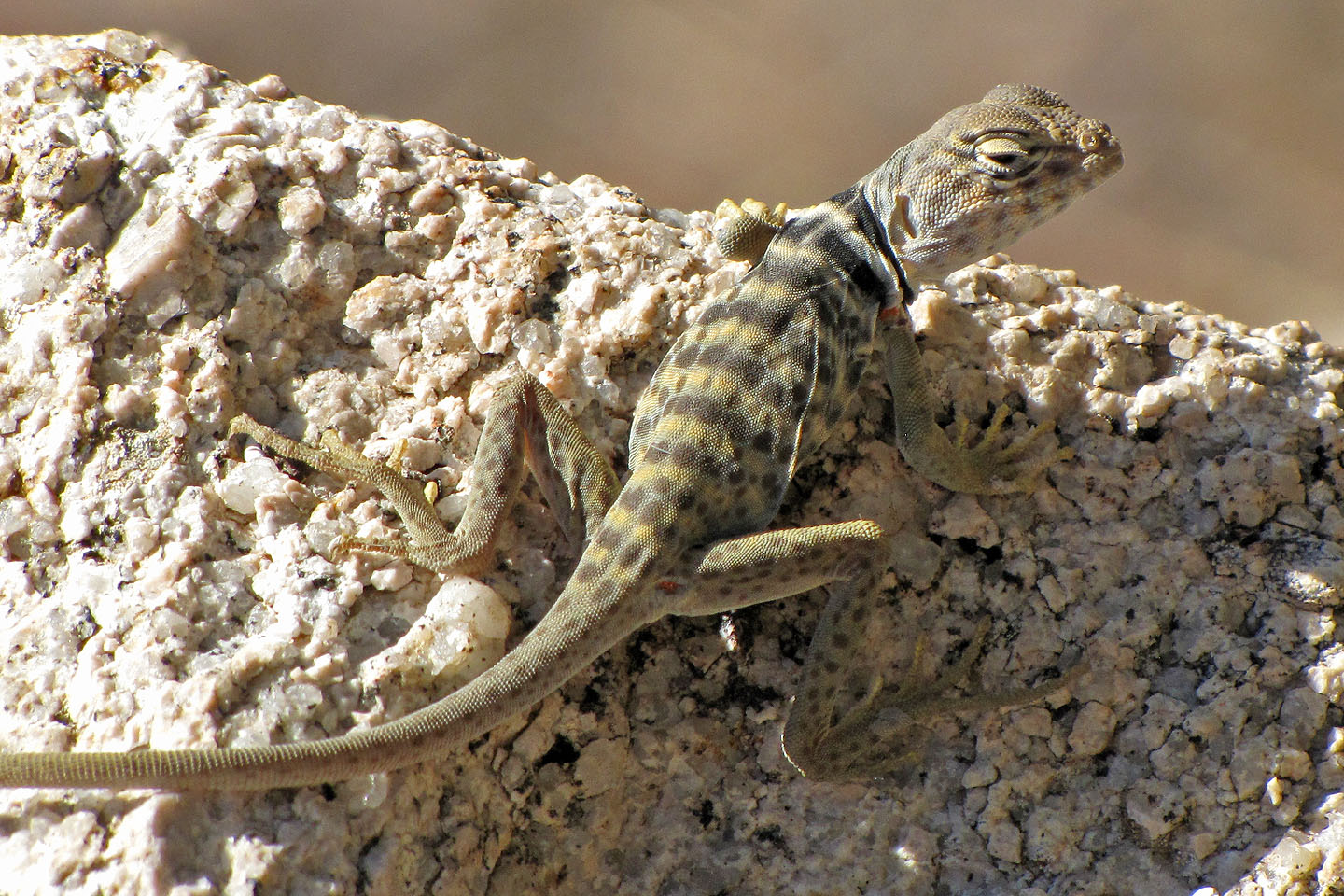 Great basin collared lizard (mouse over to see the entire lizard)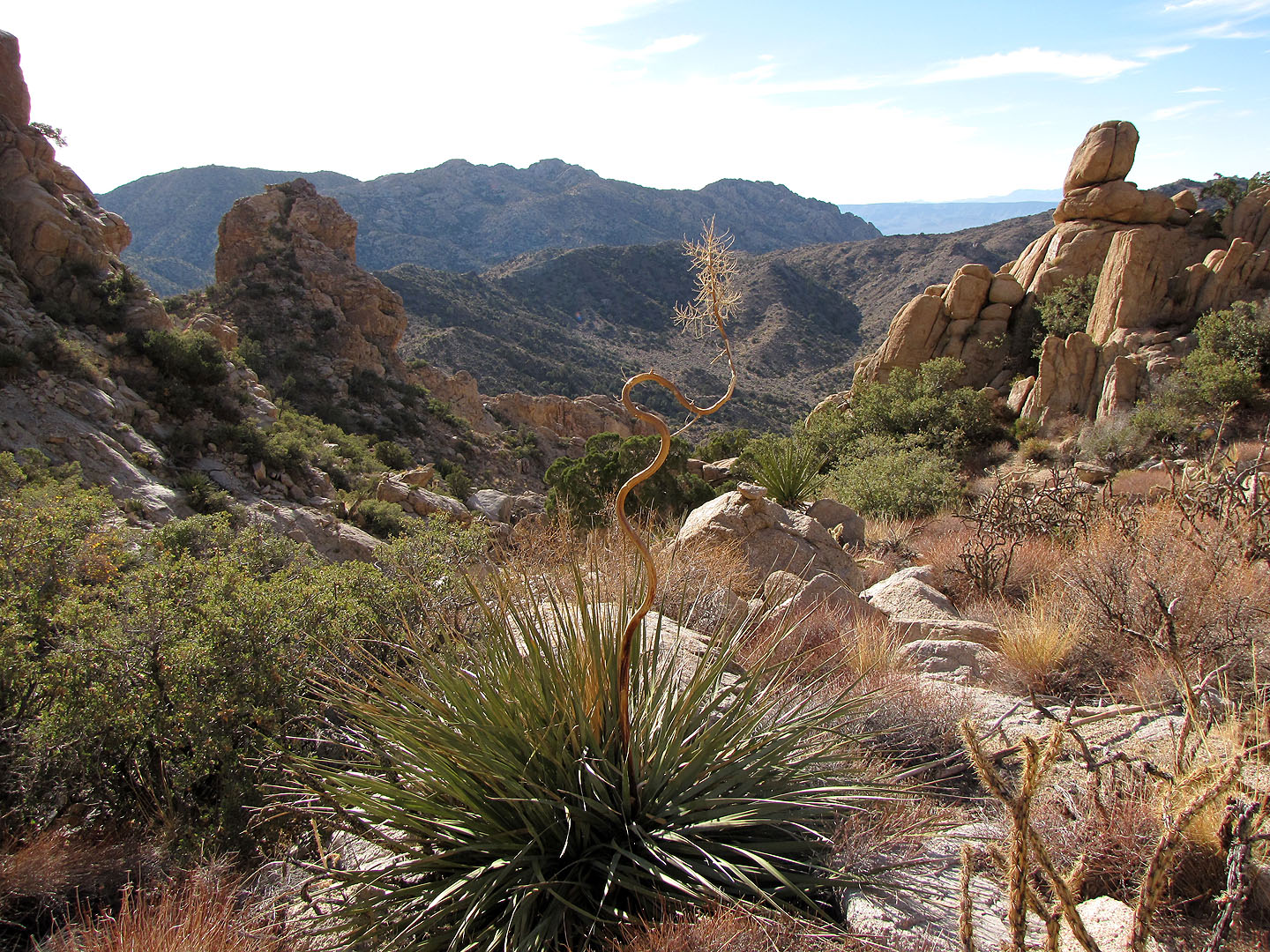 Almost back at the pass (left)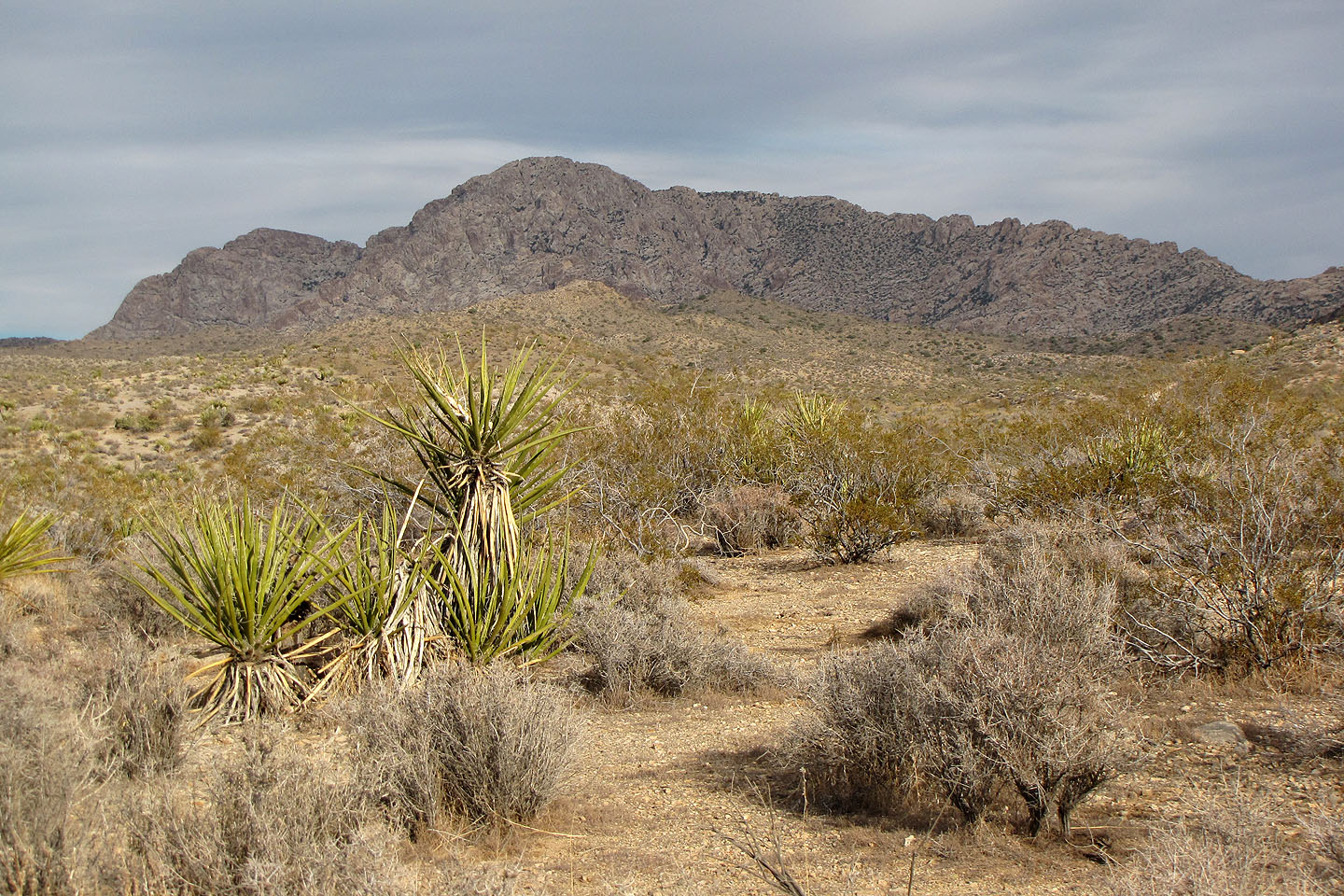 Parting shot of Spirit Mountain from the road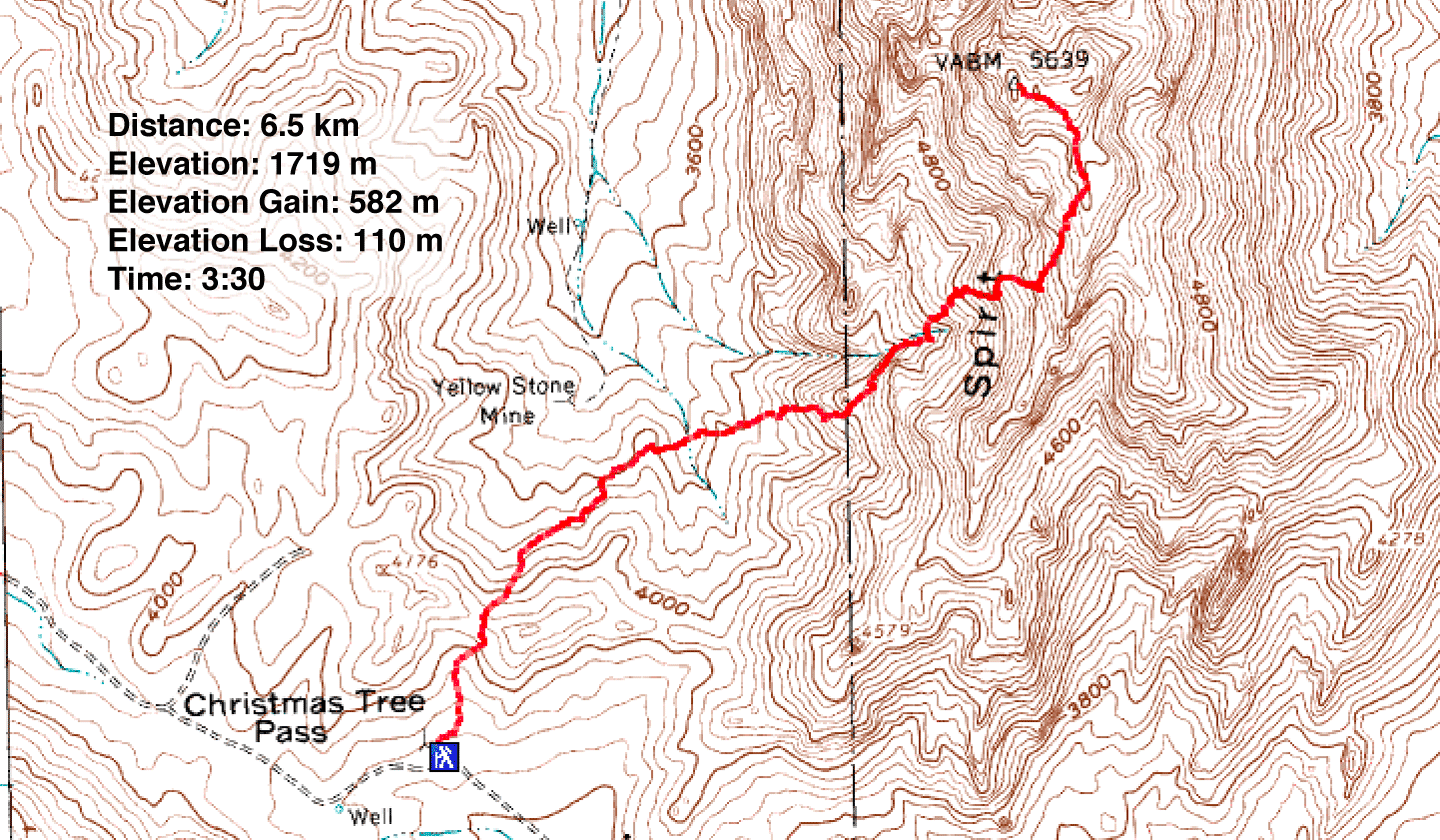 Spirit Mountain 1:24,000 Topo (4.0 mi, 5640 ft, 1909 ft, 361 ft)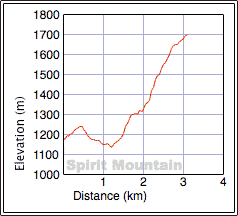 U.S. Trips
|
Home