bobspirko.ca | Home | Canada Trips | US Trips | Hiking | Snowshoeing | About

Bare Mountain
Near Beatty, Nevada
April 17, 2011
Just hours after landing in Las Vegas I came down with a cold so Dinah and I had to dial back our ambitions for the following day. Instead of a tall mountain we would climb a modest desert peak: Bare Mountain. Although small in stature, it's the highest point on the Bare Mountain massif. And Harlan Stockman praised it on his website. Using his directions, Dinah and I drove up the rugged road to the trailhead and parked our rented SUV. As I surveyed the mountain Dinah suddenly cursed. She had left her boot inserts at our suite! Going back for them was unthinkable: we had driven over two hours to get to Bare Mountain. Dinah had to make do by wearing two pairs of socks.

With Dinah wobbling in her ill-fitting boots and me wheezing from a cold, we hiked up the road, following it until it melded into a wash. After eyeballing the terrain ahead, we set off on a likely-looking course. We continued up the wash until it wended left. We left the wash here and headed to a low point on a ridge in front of us. After going over the ridge – more of a rib than a ridge and one of few ribs apparently – we started climbing. When the grade steepened, we angled right and traversed another rib. After more climbing, an inviting broad open slope appeared on our right so we crossed over yet another rib to reach it. From there, we easily gained the west ridge that leads to the summit.

For the most part, the ridge crest was too rugged to tackle directly so we kept to the south side. And despite my cold and almost 30° heat, I enjoyed the climb. After passing through the "gun sight" – two rock buttresses rising from either side of the crest – and over a false summit, we reached the top of Bare Mountain.

After eating lunch, we retraced our steps back down the mountain and drove to Beatty. Beatty sports the largest candy store in Nevada and we decided our effort deserved some goodies: we bought ice cream cones.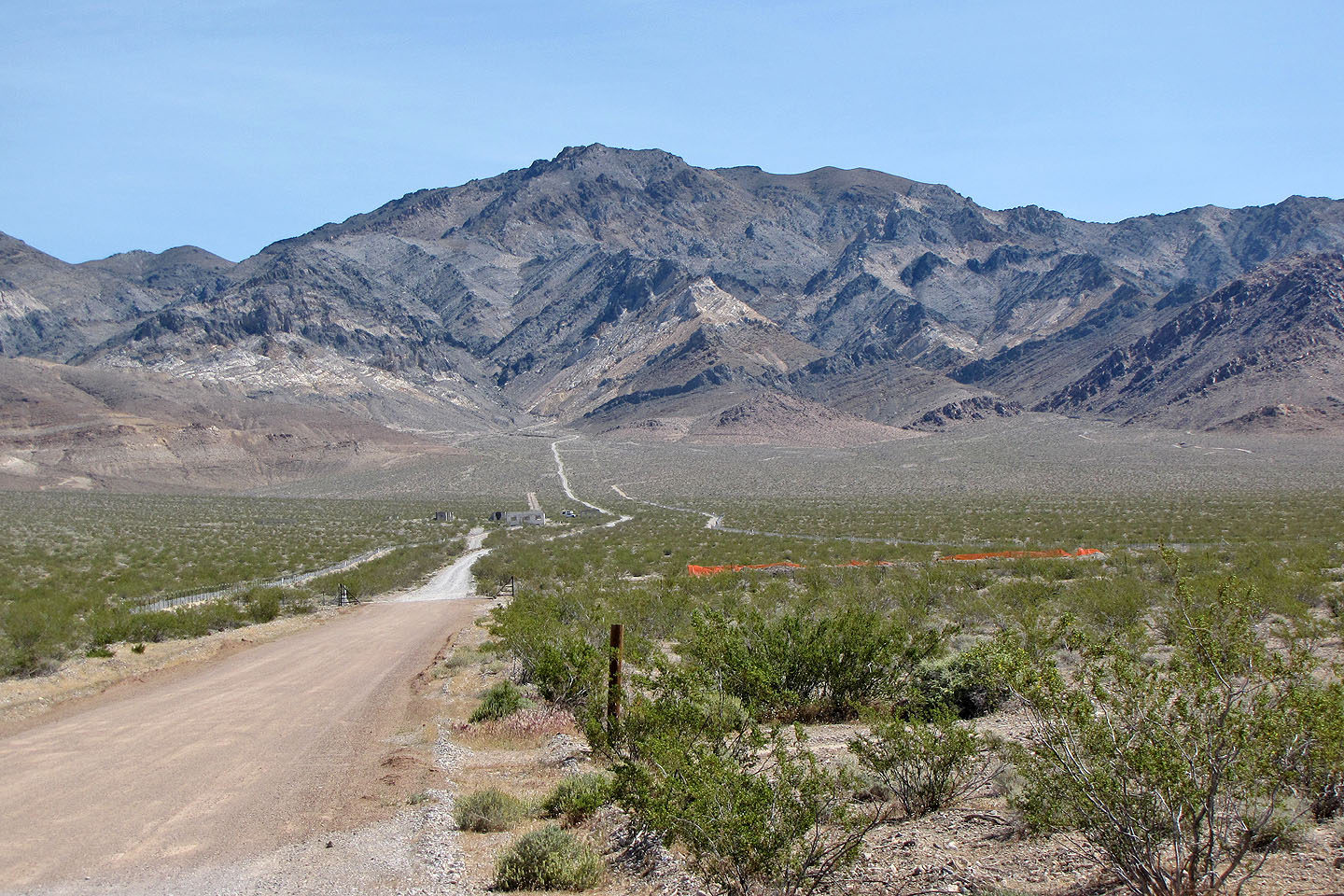 A side road leads to the base of Bare Mountain.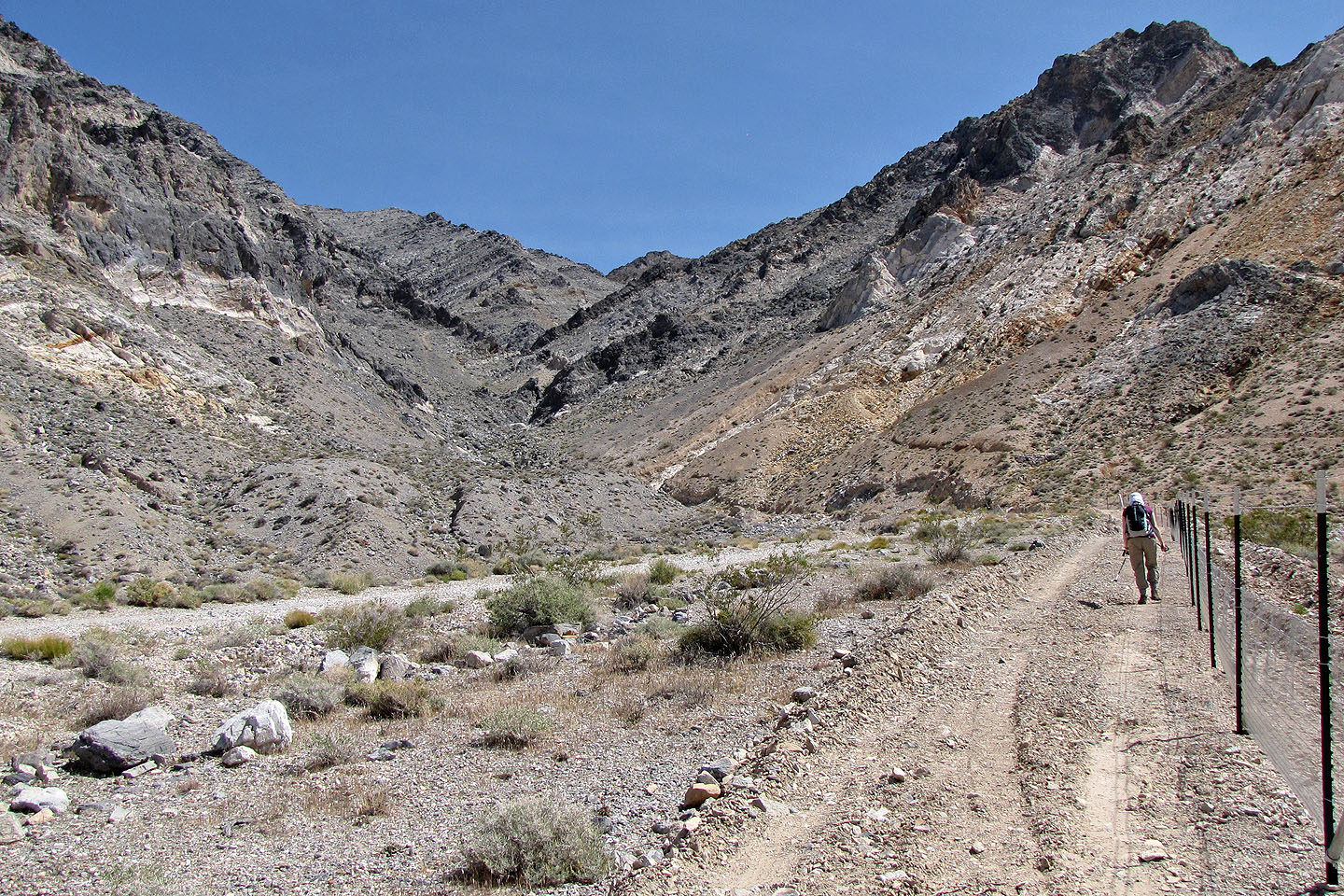 After parking, we hiked up the road.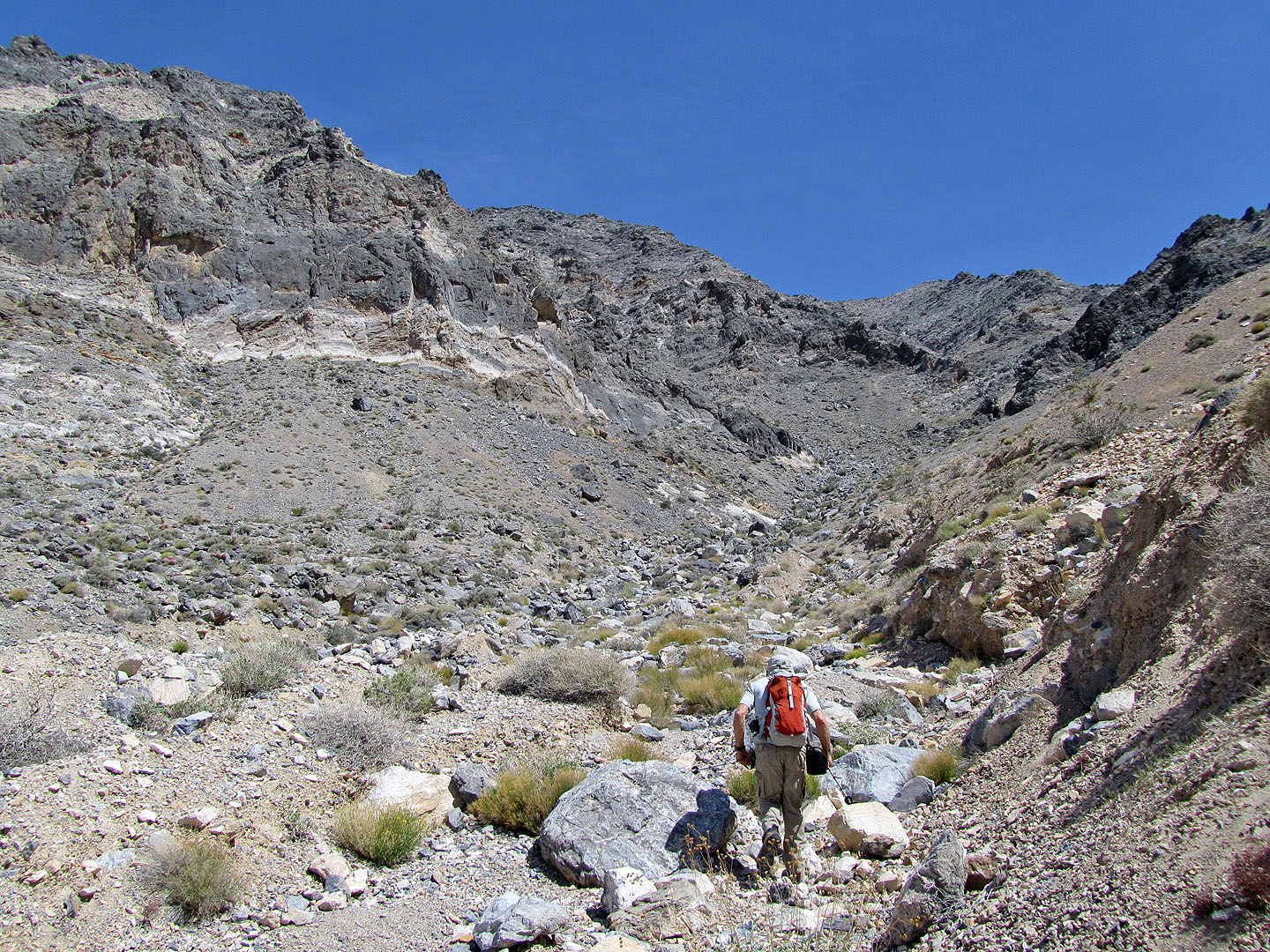 After the road ends, we make our way to the nearby ridge ahead.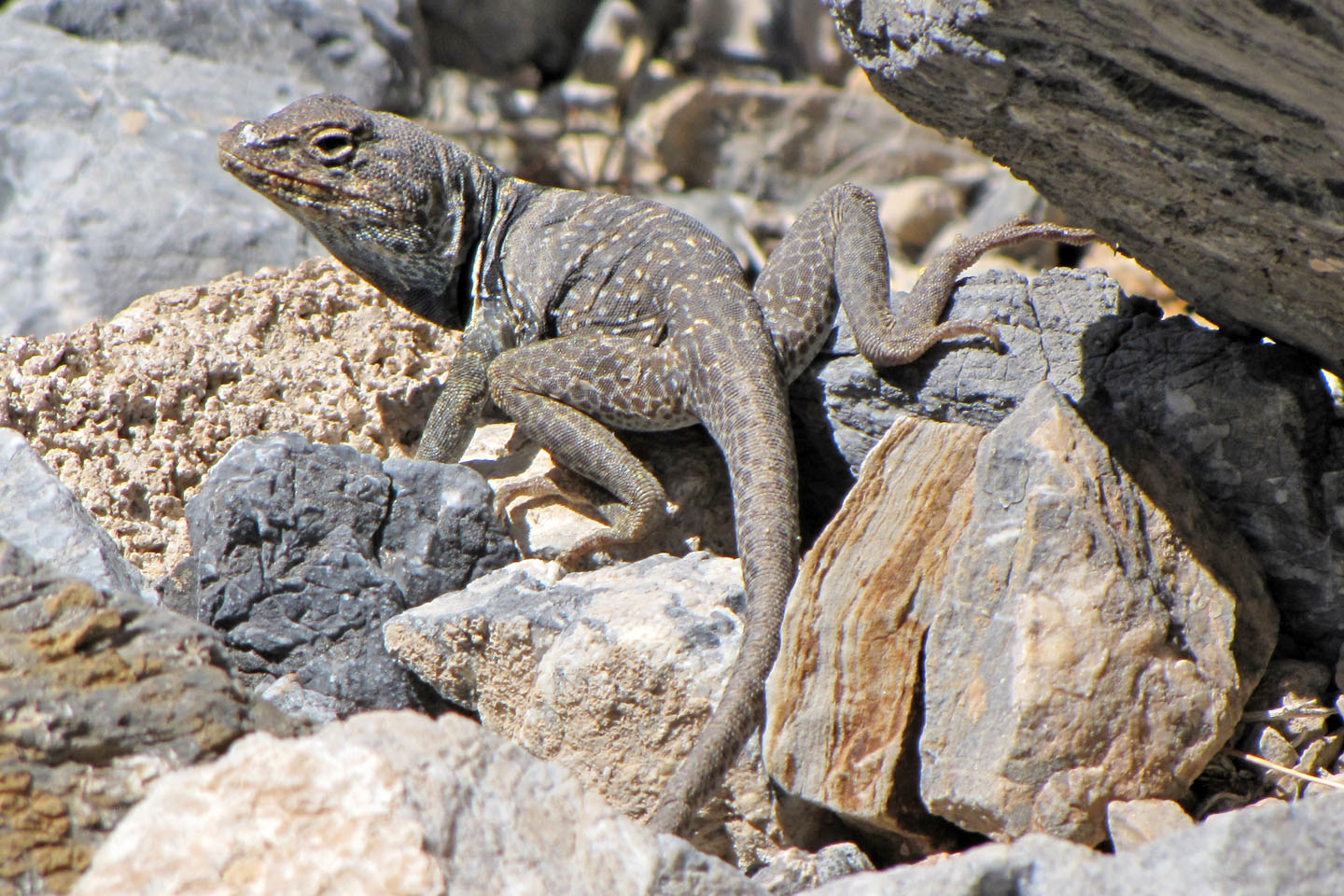 Great basin collared lizard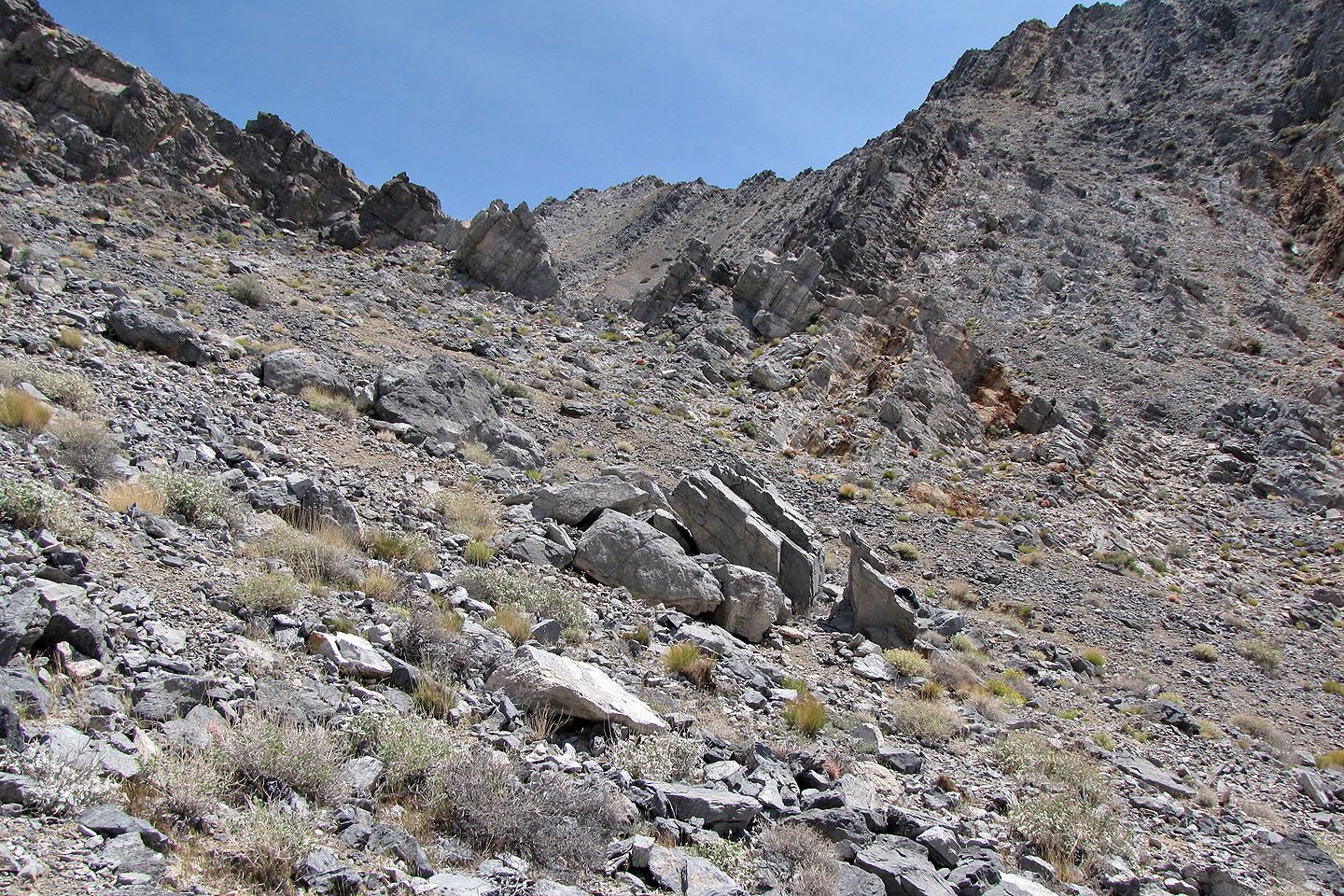 We'll go through the opening at the end of the ridge.

On the other side we start scrambling.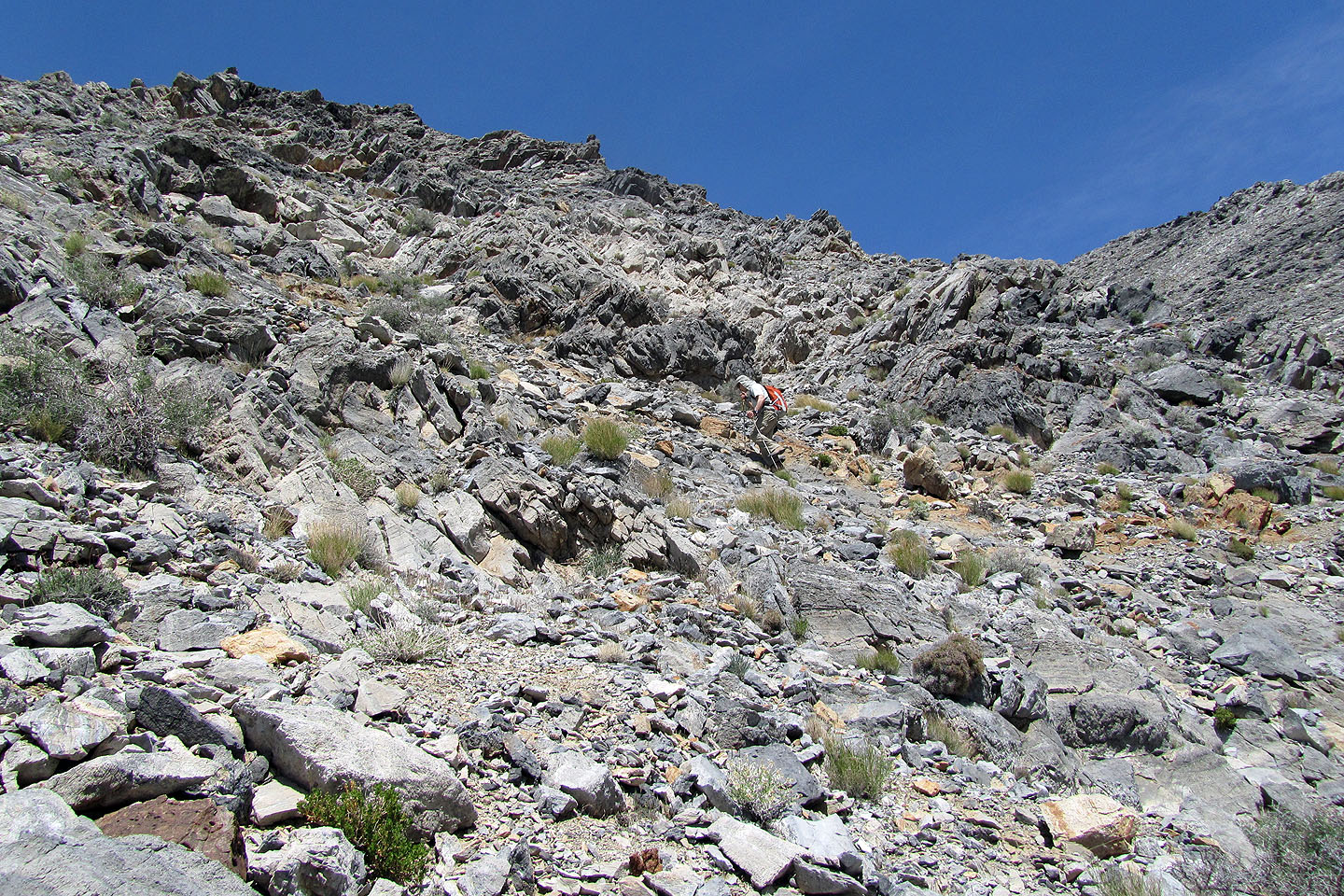 The slope opens up.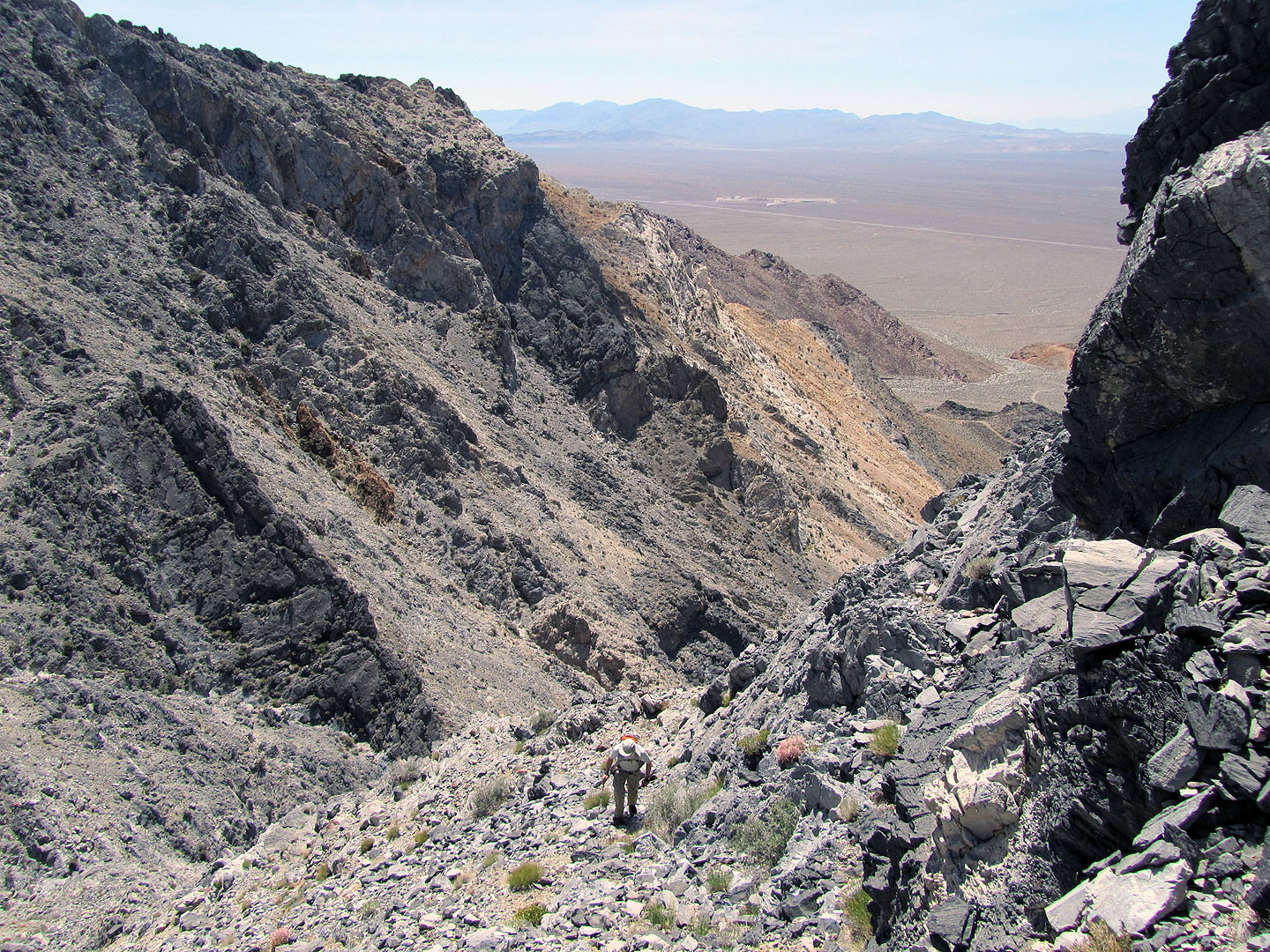 Steep rock had us angling to the right.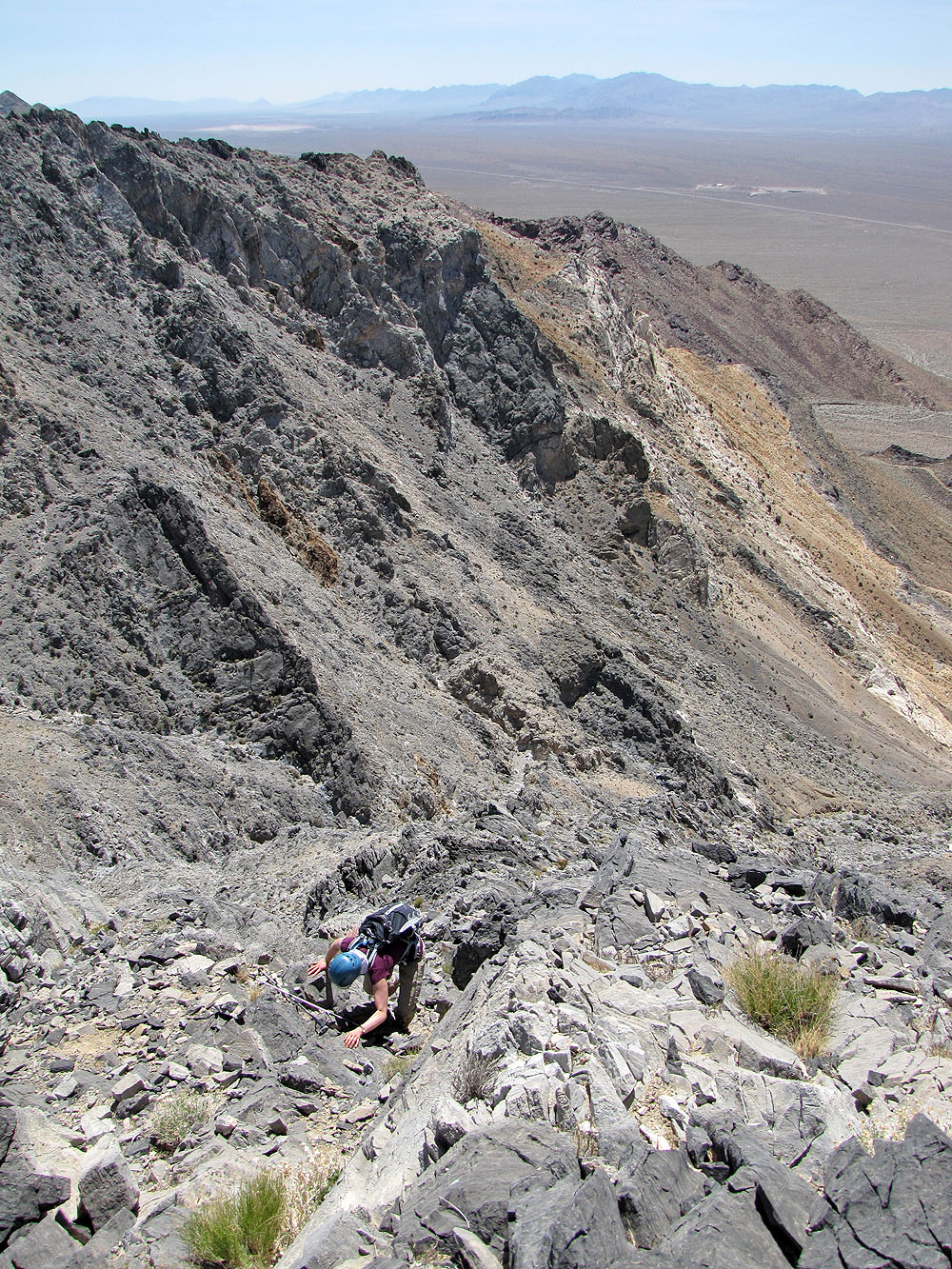 More scrambling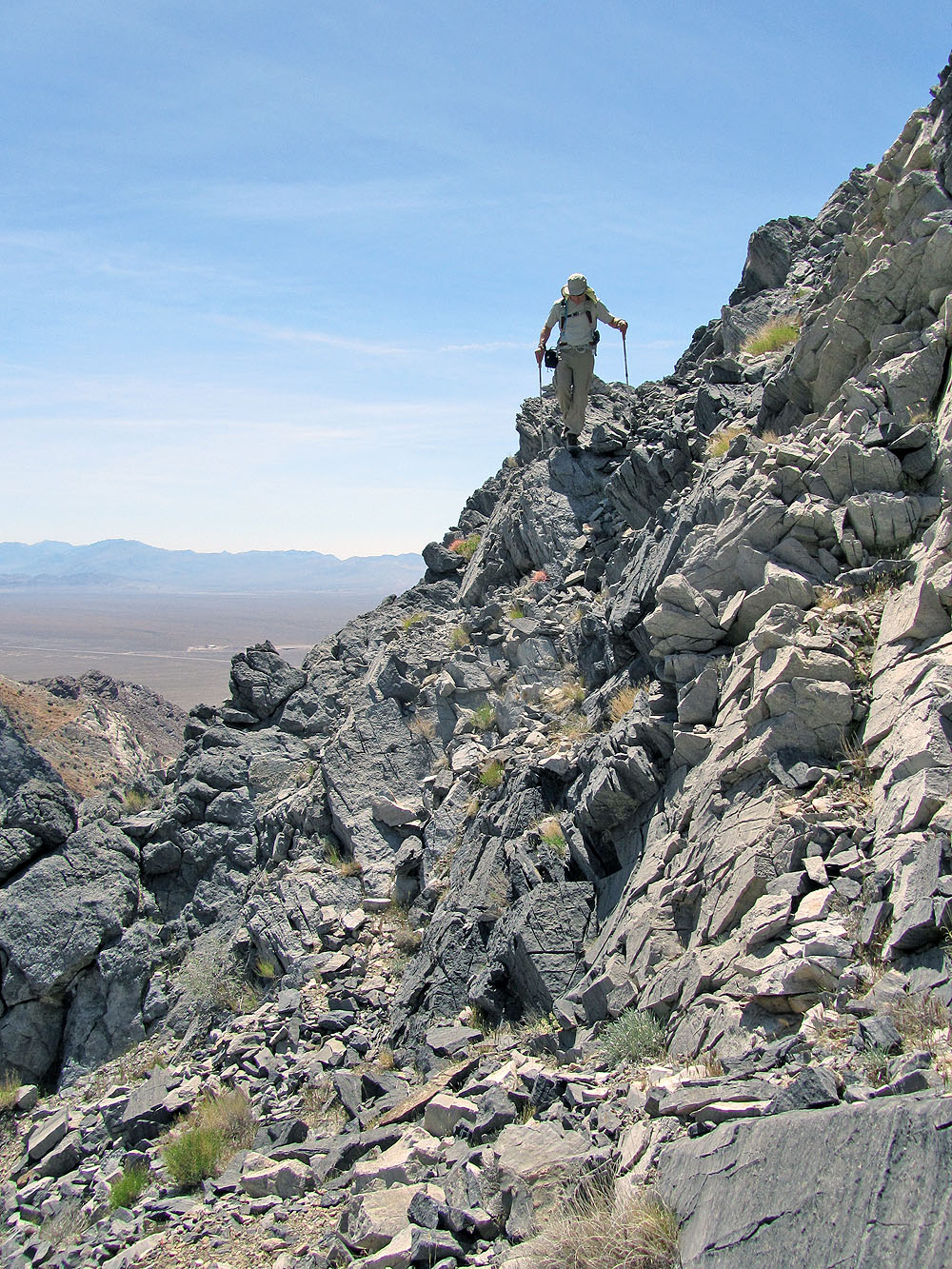 We leave the ridge and head to an open slope.

From here, we easily reached the ridgeline and followed it to the summit (brown rock).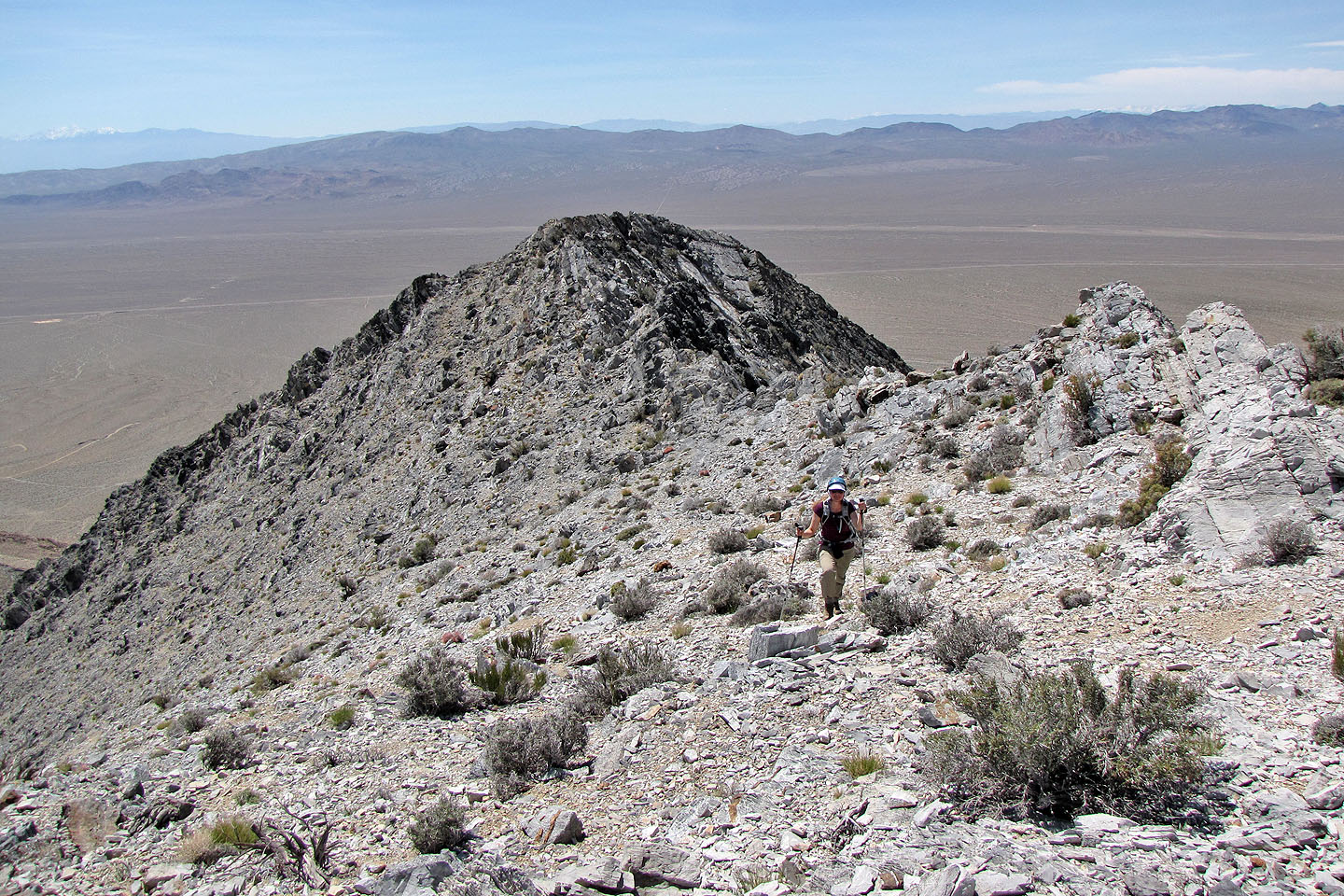 On the ridgeline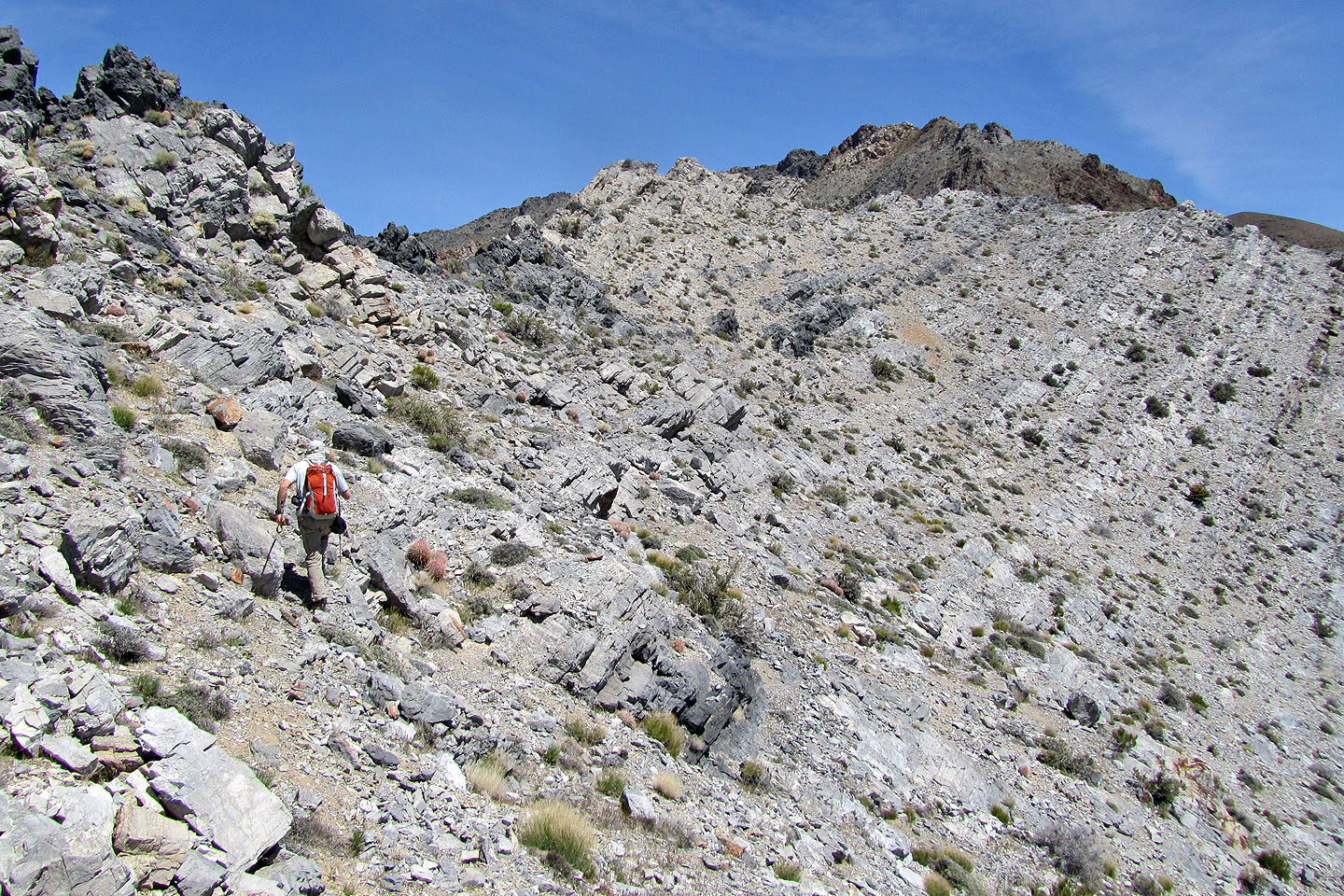 For the most part, we stayed on the south side of the ridge.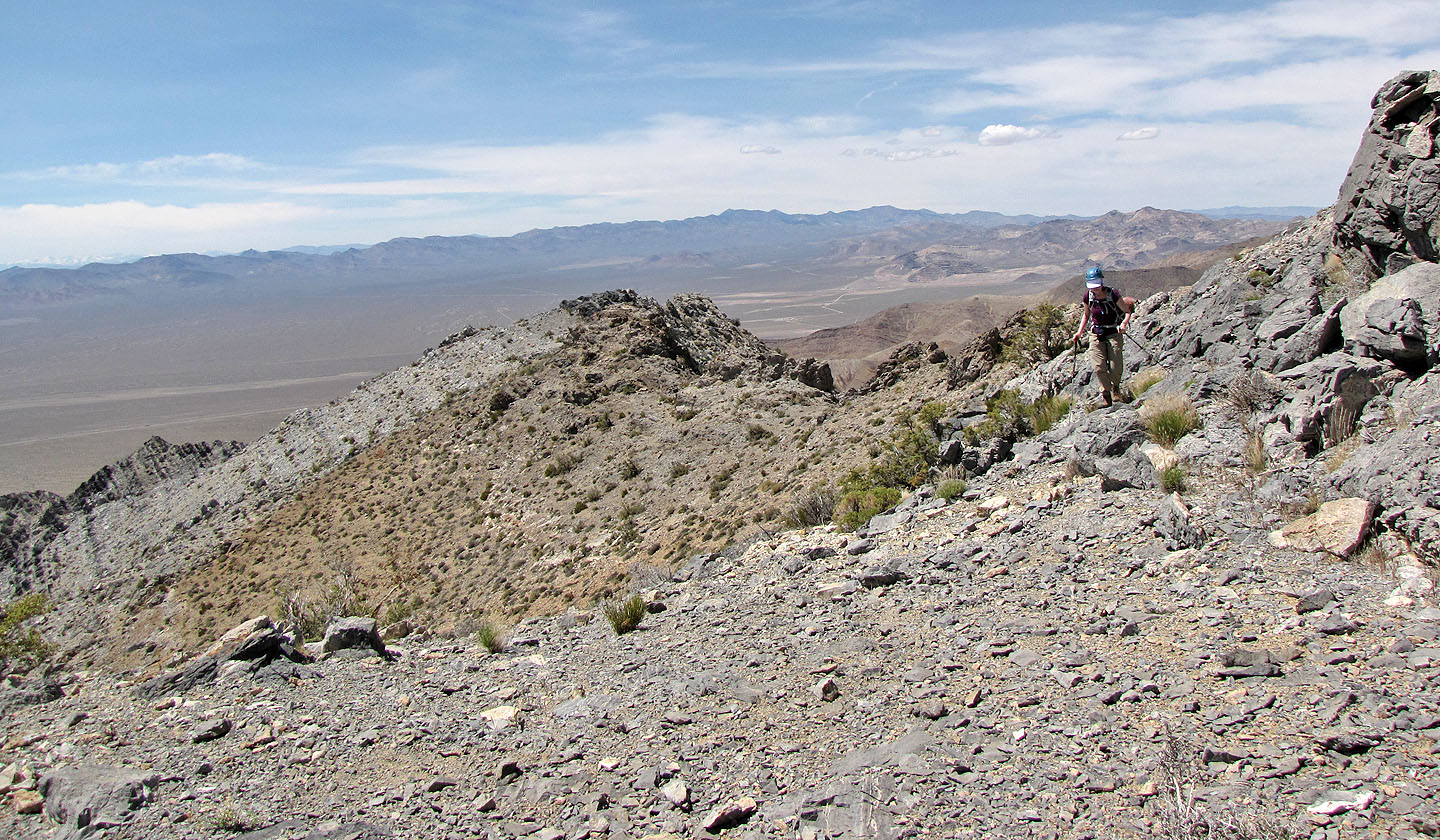 Looking back along the ridge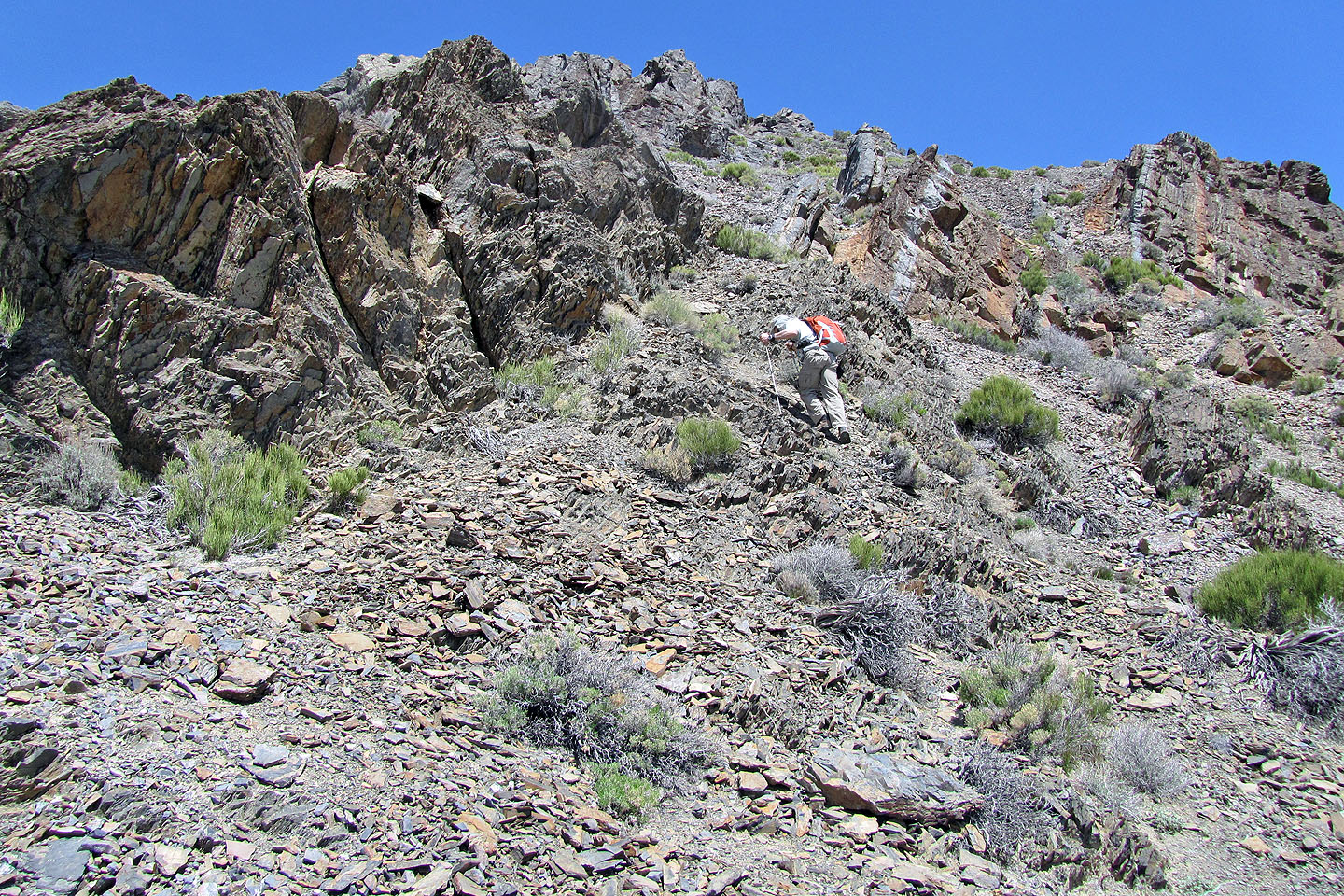 Bare Mountain offers plenty of loose rock.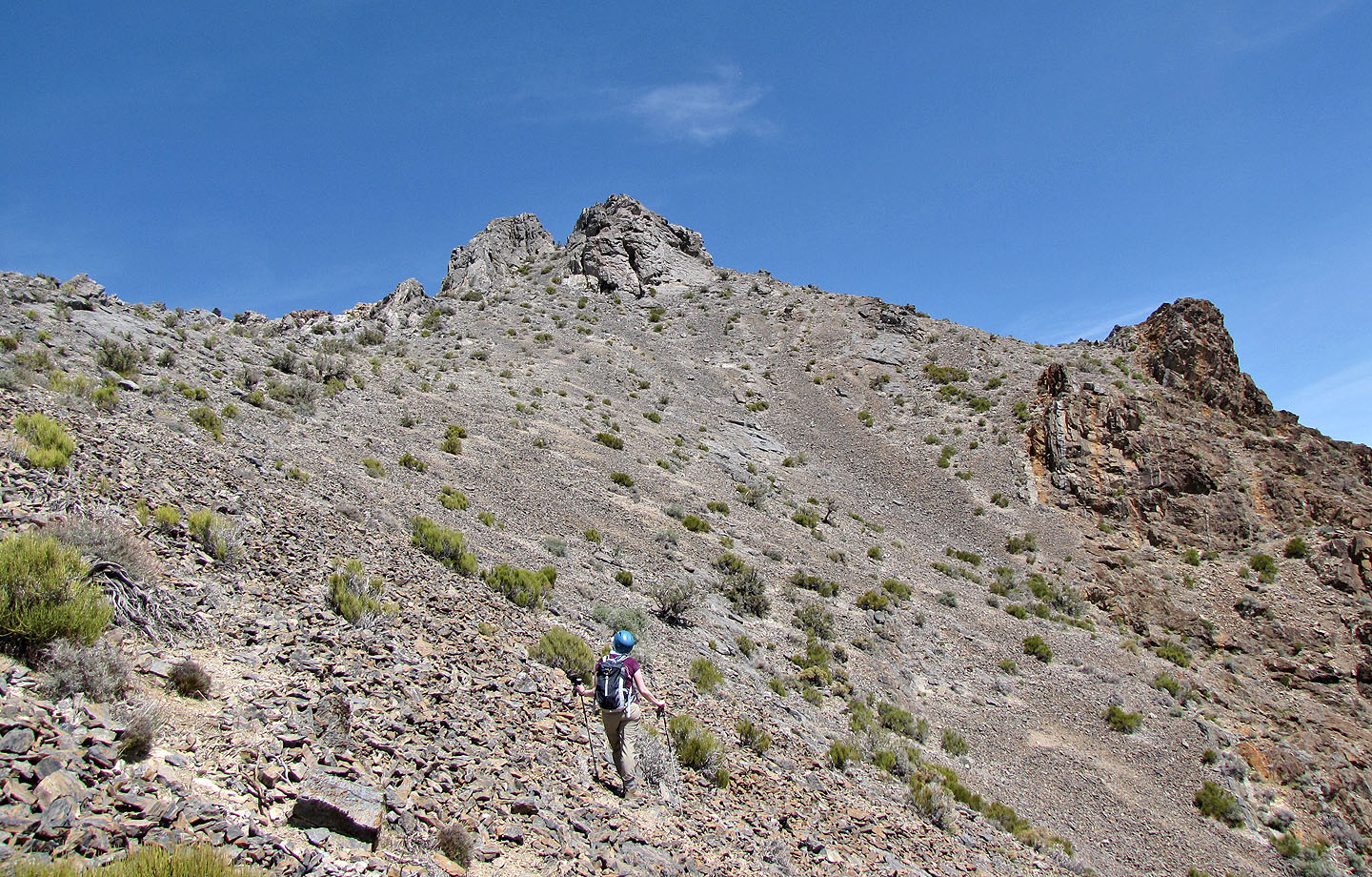 "Gun sight" ahead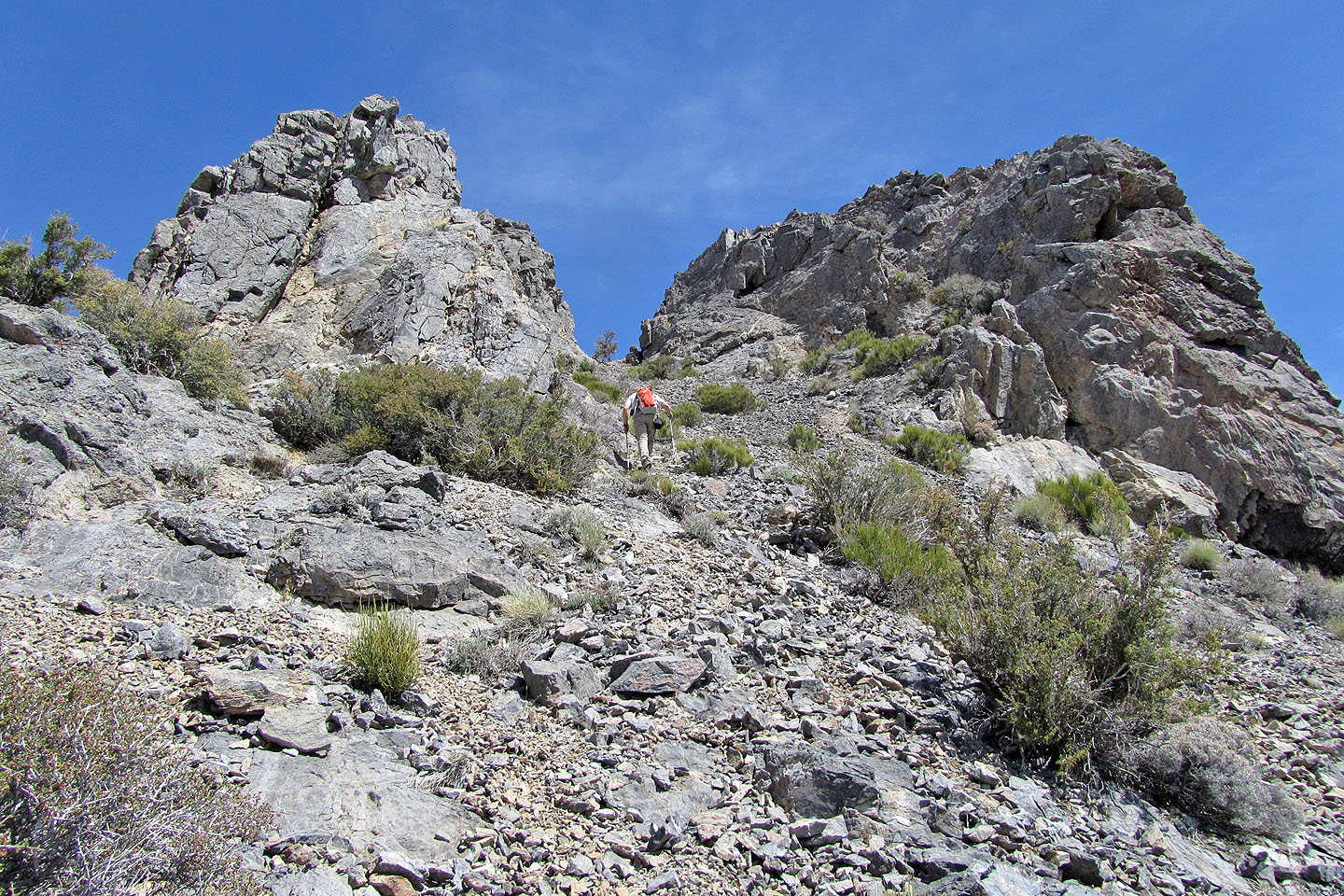 The summit is a short distance past the "gun sight."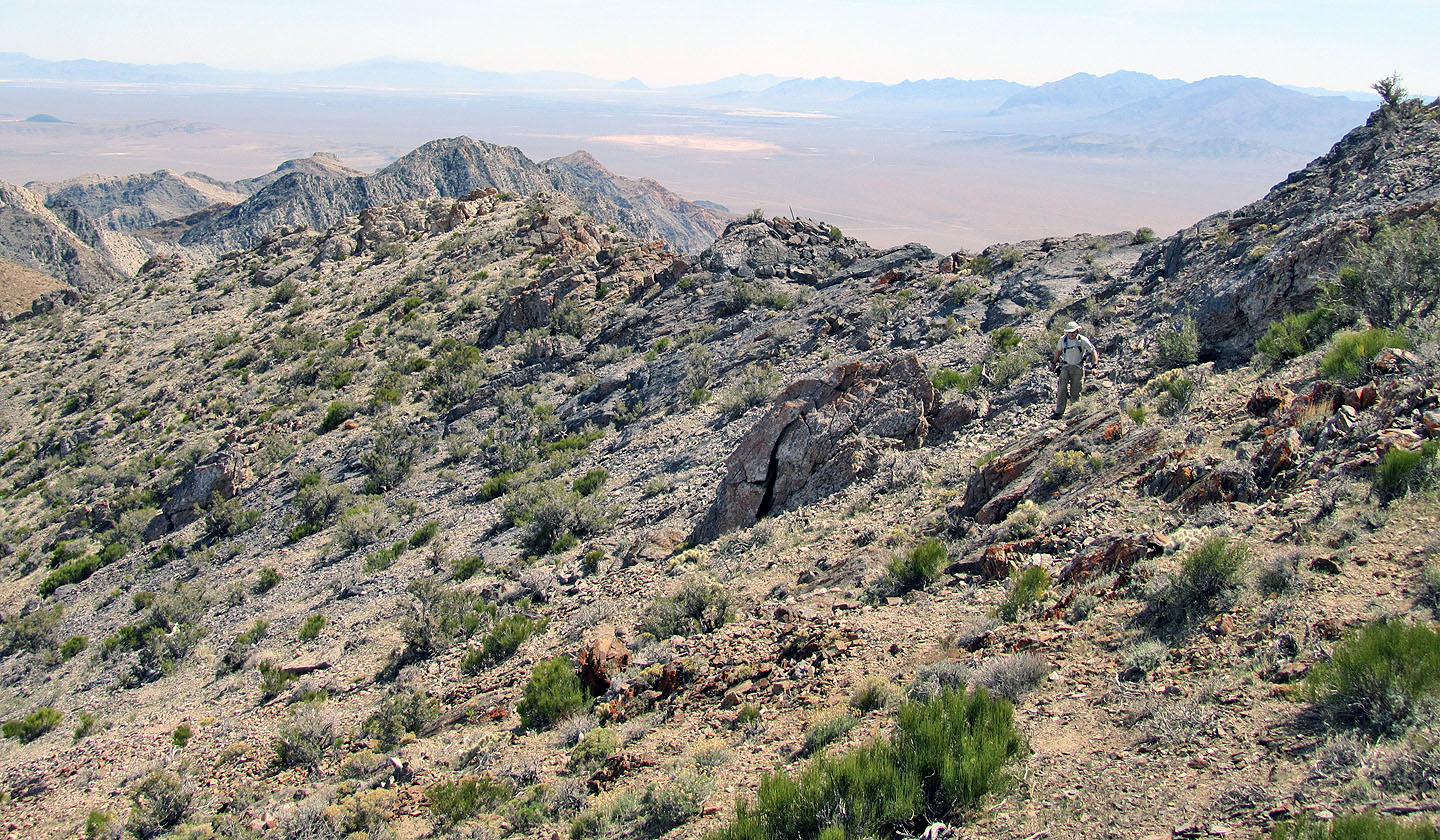 Last stretch before the summit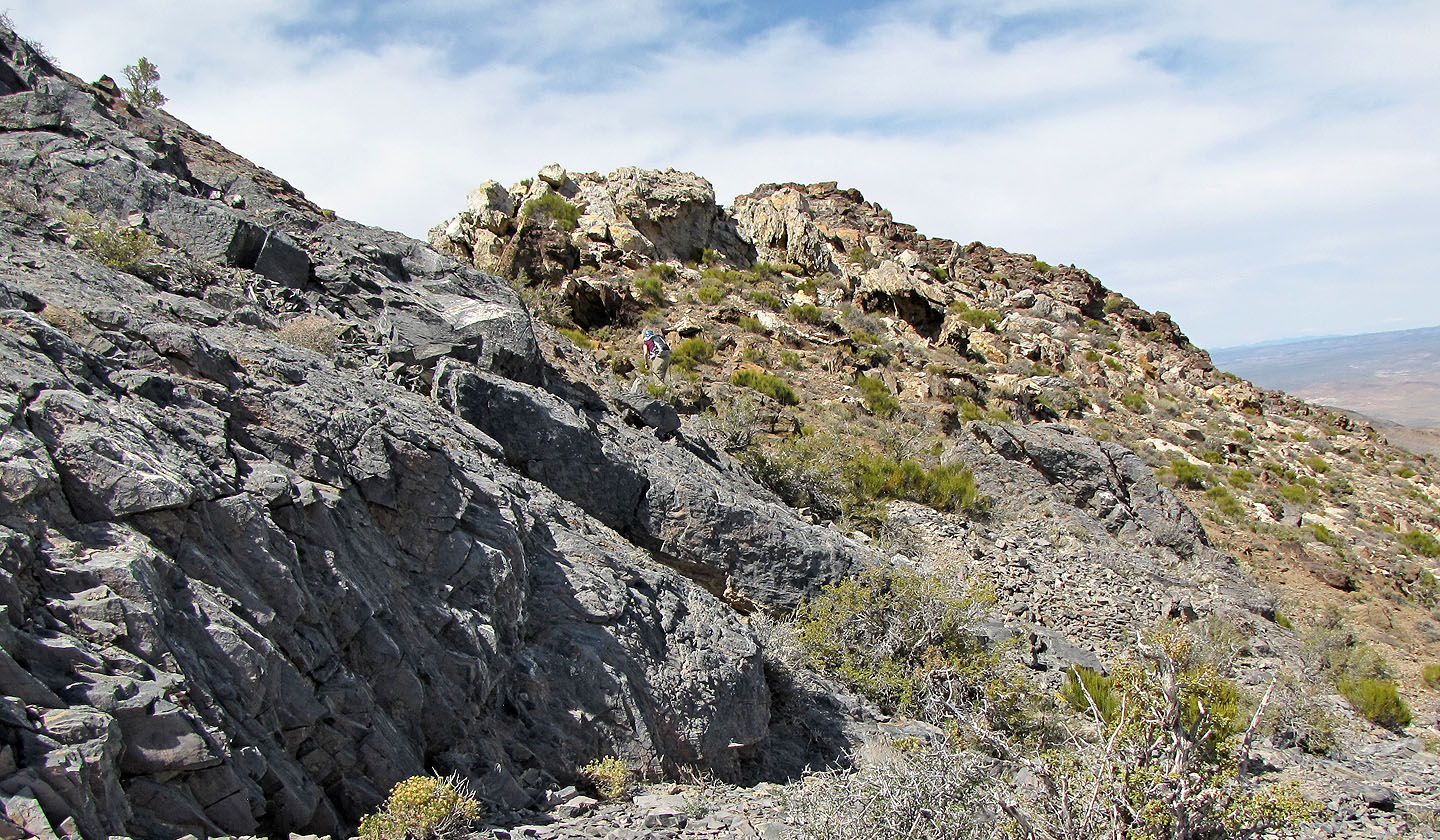 The summit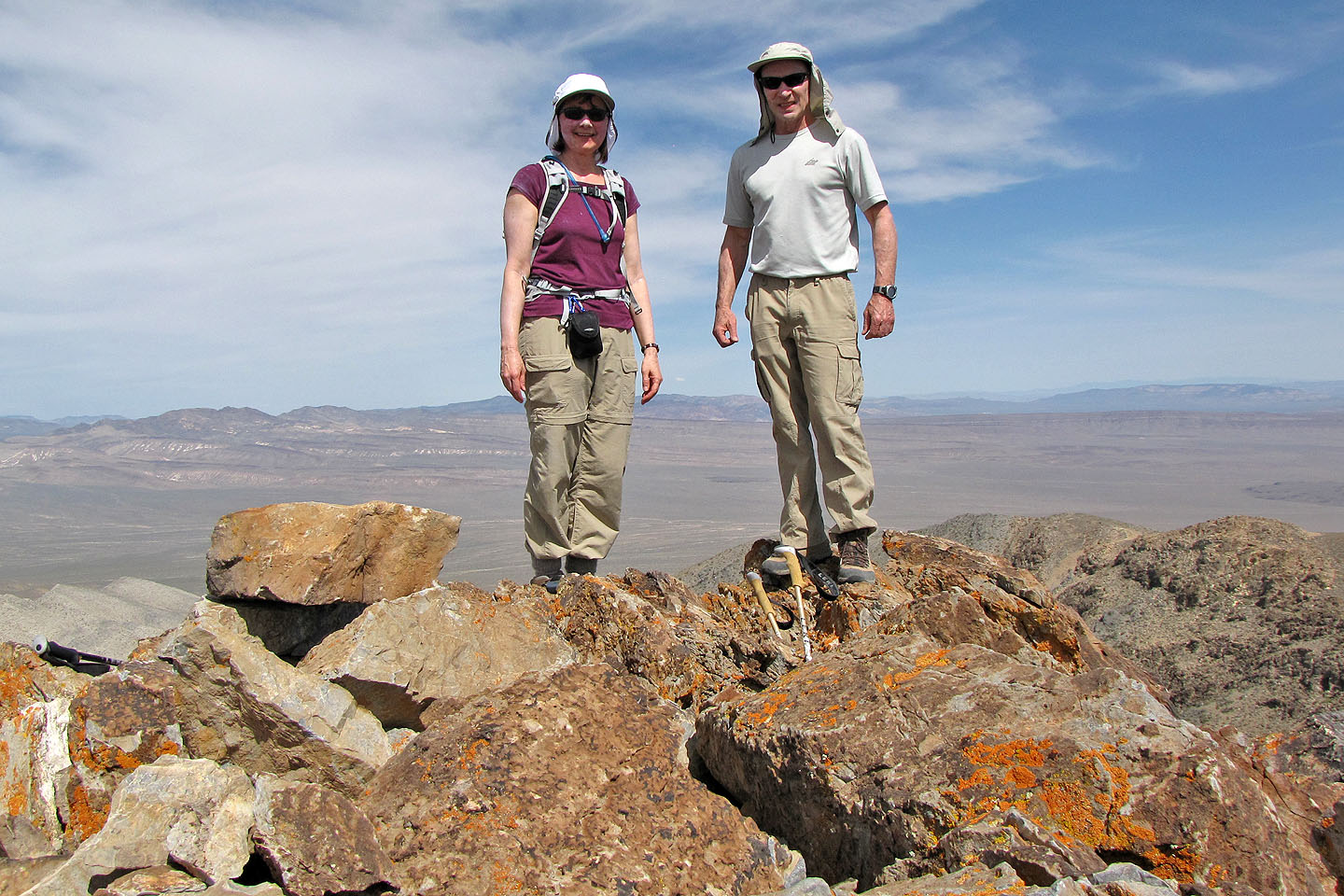 Standing on the summit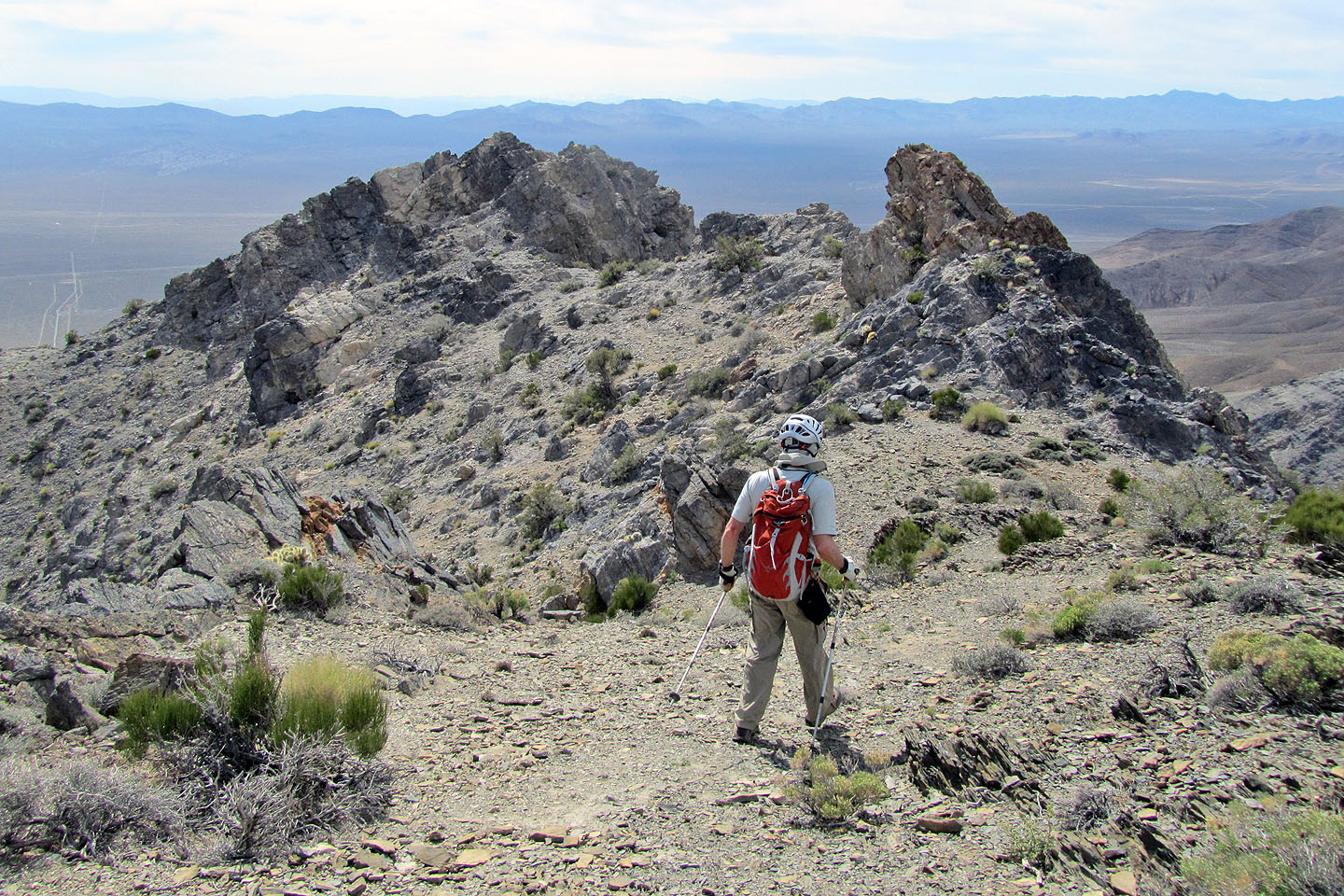 Heading back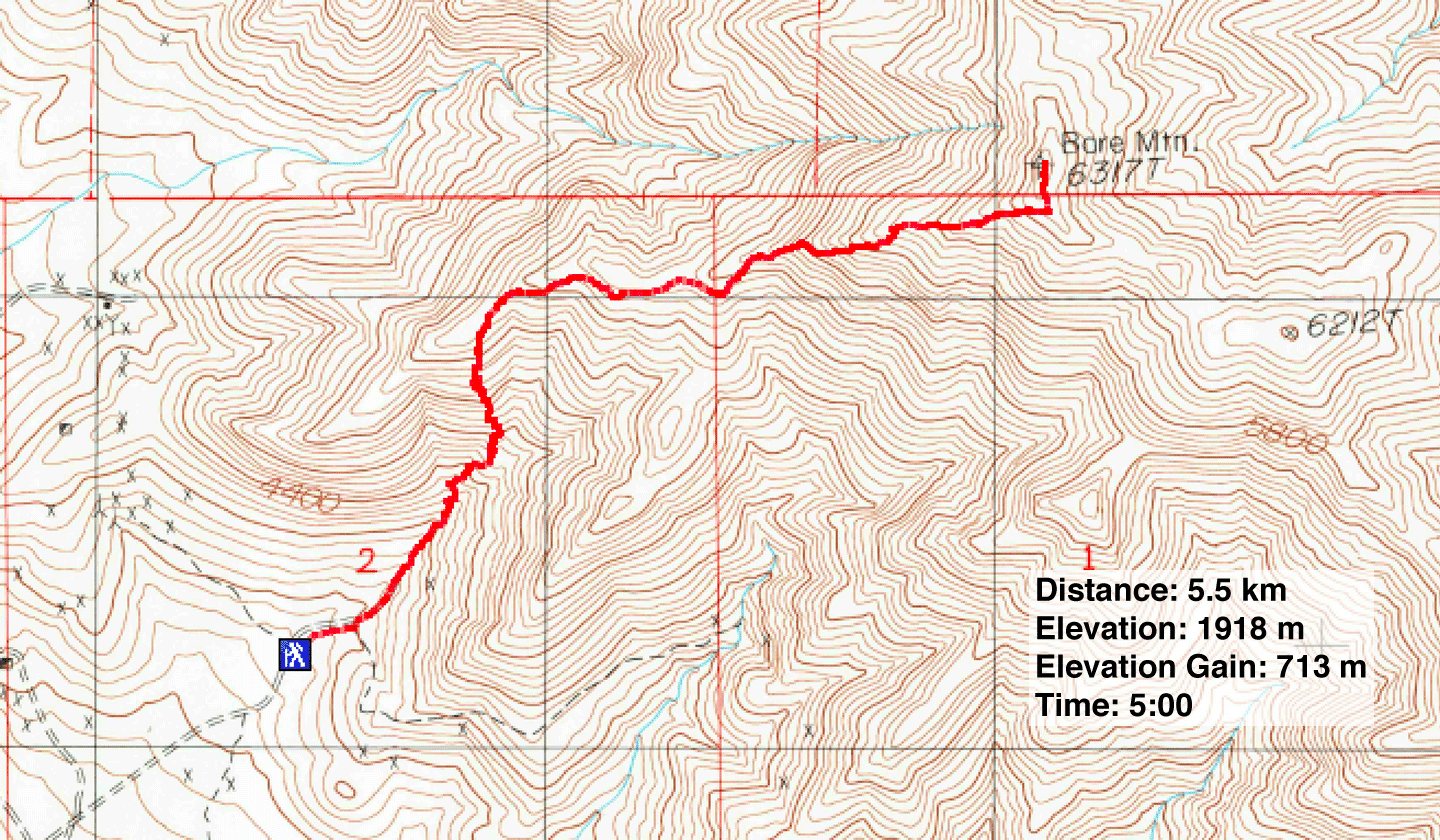 Carrara Canyon 1:24,000 Topo (3.4 mi, 6293 ft, 2395 ft)