bobspirko.ca | Home | Canada Trips | US Trips | Hiking | Snowshoeing | MAP | About

Kelly Mountain
Caribou-Targhee National Forest, Idaho
September 17, 2022
Dinah and I weren't excited about hiking Kelly Mountain, a short trip that barely breaks out of the trees in an area overrun with noisy ATVs, but since the forecast called for leaden skies, it seemed a good time to save our energy for a more ambitious hike on a nicer day.
But the pleasant trail soon dispelled our misgivings. And even though the parking lot sported trucks hauling offroad vehicles, no ATVs roared by us. Most of the trail is off-limits to the machines. This became apparent 100 m from the trailhead when we encountered a gate that prevented ATVs from continuing.
A sign on the gate requested a $10 fee, but the local we met there assured us we didn't have to pay. So we hopped the fence by the gate and continued up the trail.
The trail soon comes to a long switchback, but a steep shortcut saved us walking an extra 700 m. (On our descent, we followed the switchback, but it offered nothing of interest.) After the shortcut, we continued up the wooded trail to the summit. Free of trees, the top offers far-reaching views, although clouds and haze diminished details of the valley below and the mountains in the distance.
We expected the trail to be busy on a Saturday but didn't encounter anyone until we started down from the summit. We exchanged greetings with four hikers going up, and no others for the rest of the hike. The tranquillity surprised us, and that's what we enjoyed the most on Kelly Mountain.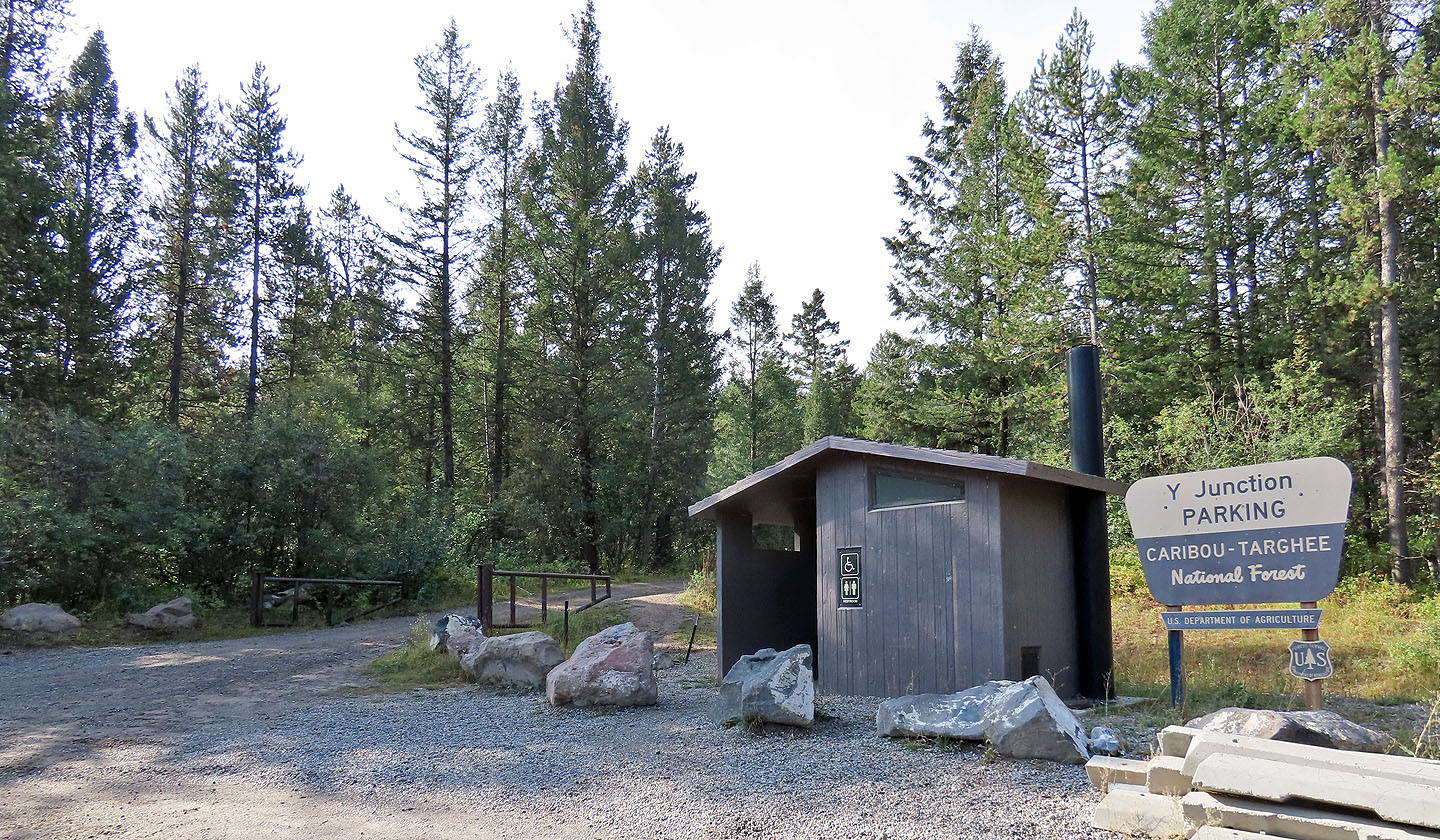 The trailhead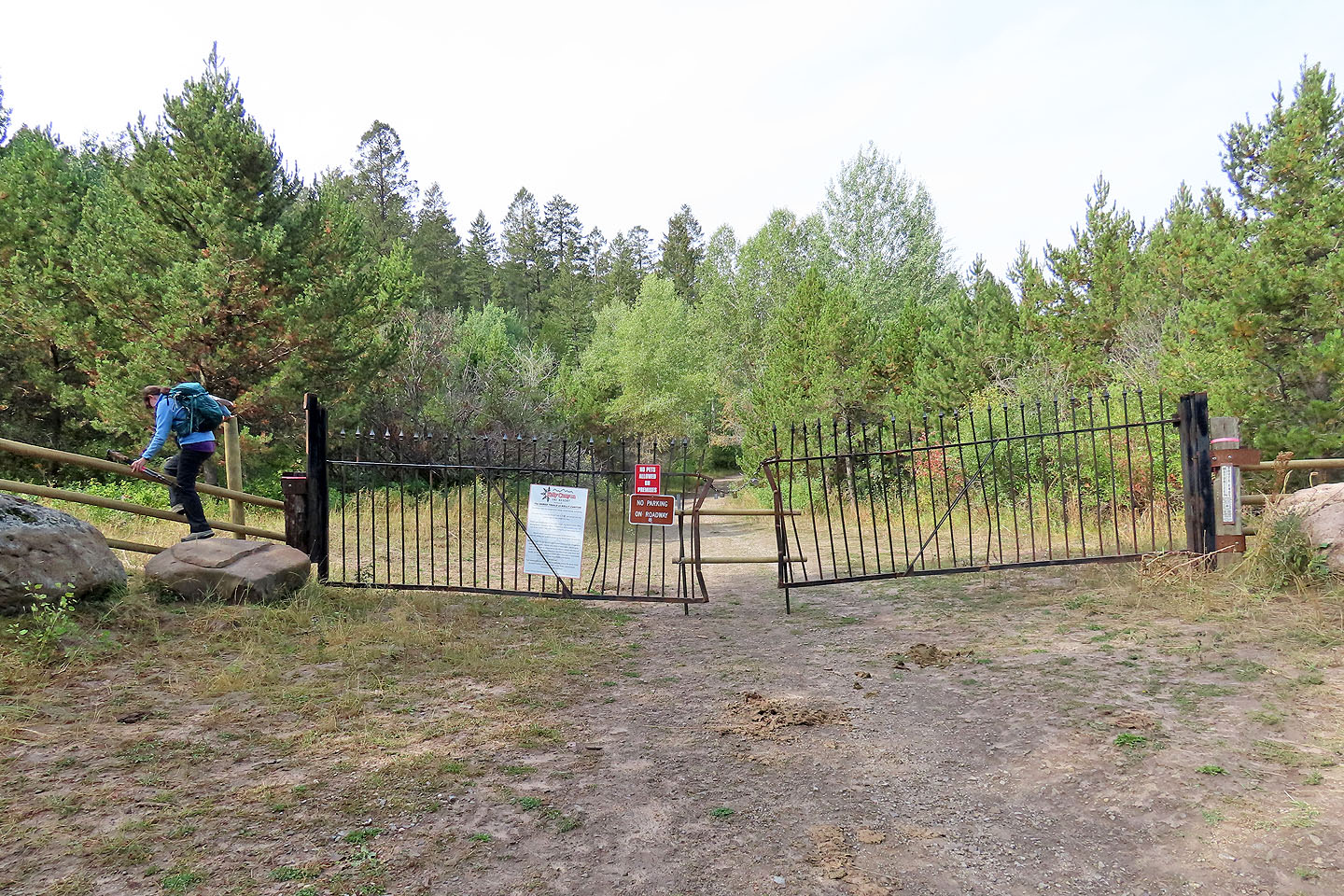 We knew we could ignore the sign on the gate (mouse over to read)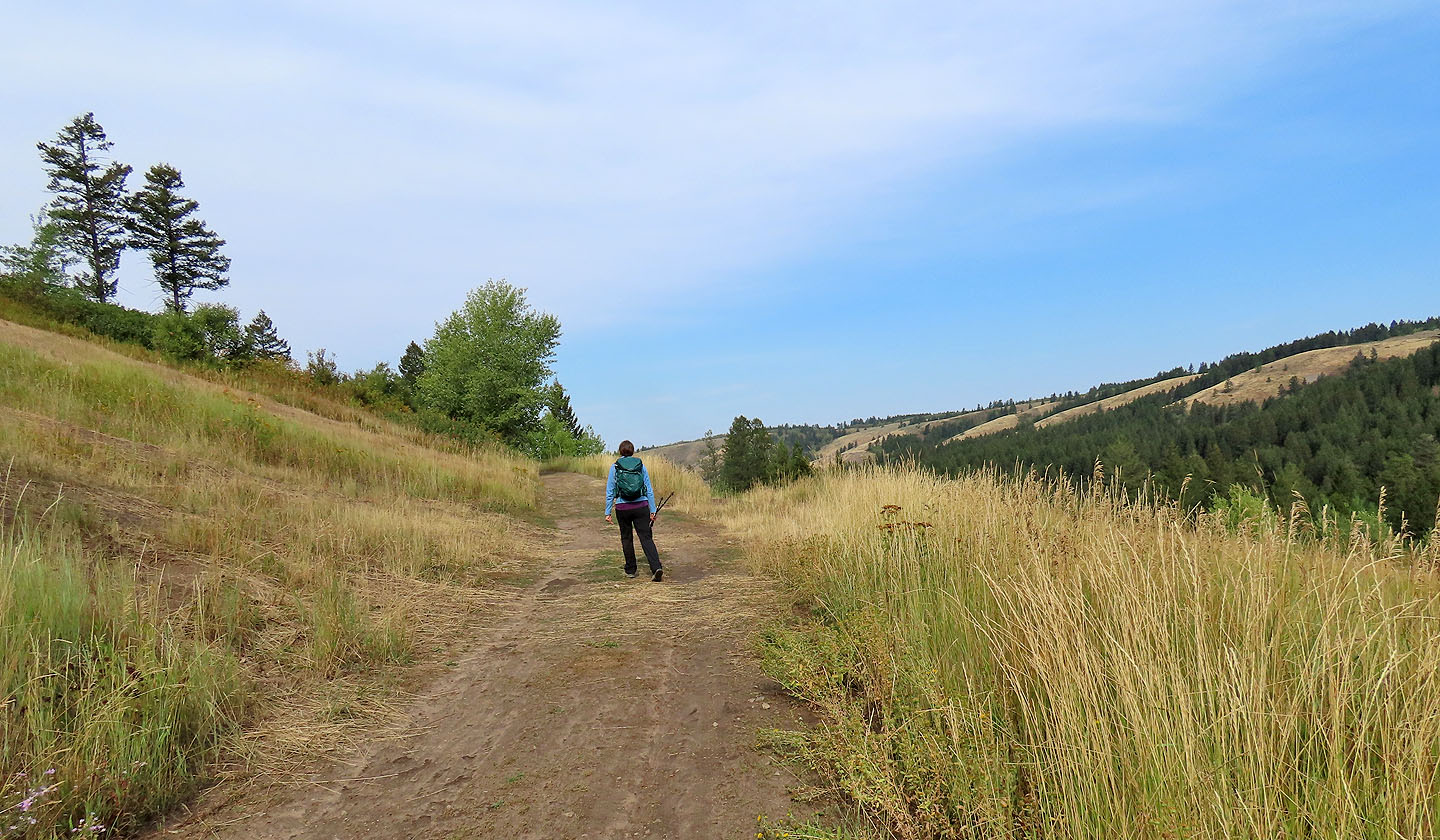 Taking a shortcut up this slope saved us walking an extra 700 m on the long switchback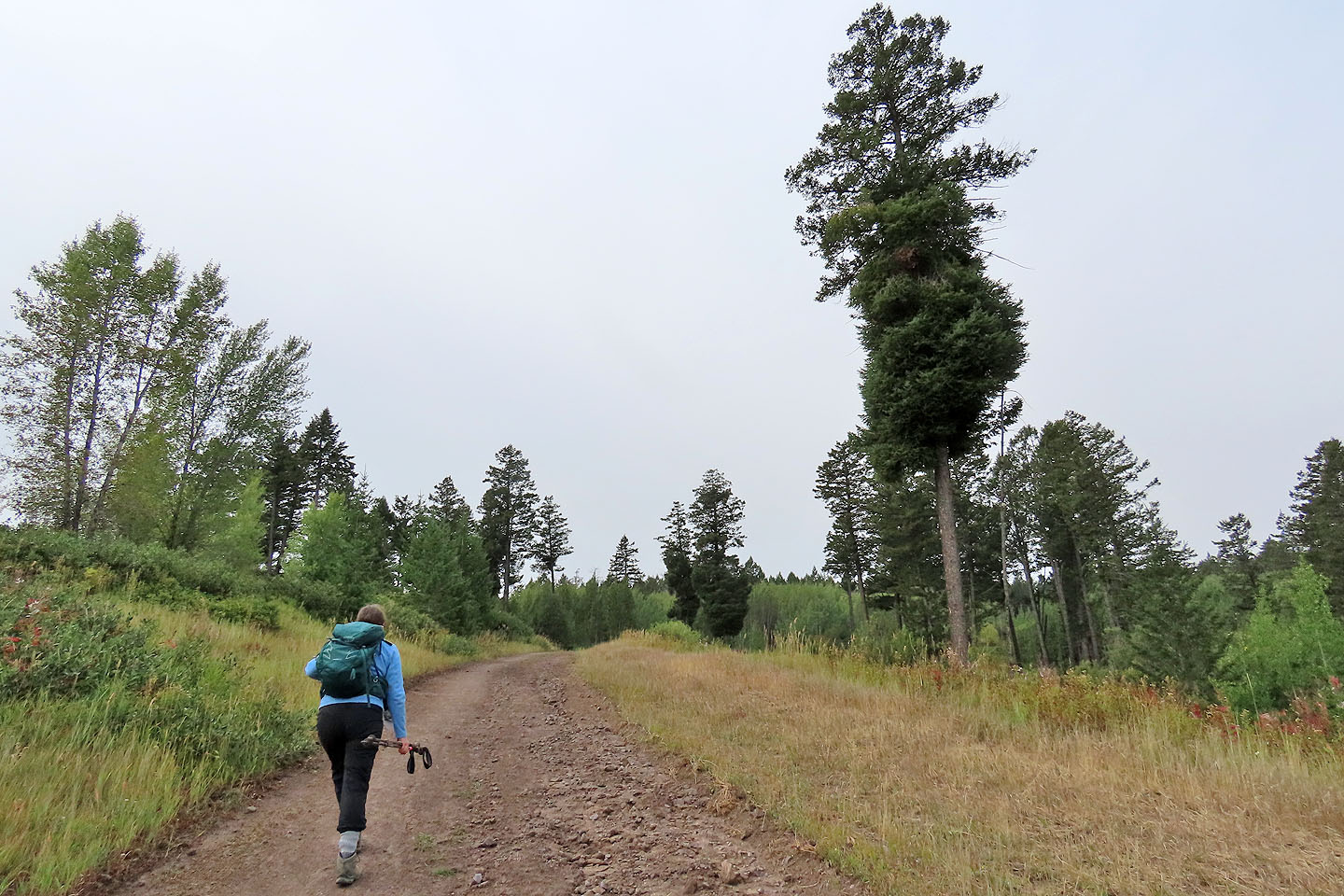 Back on the main trail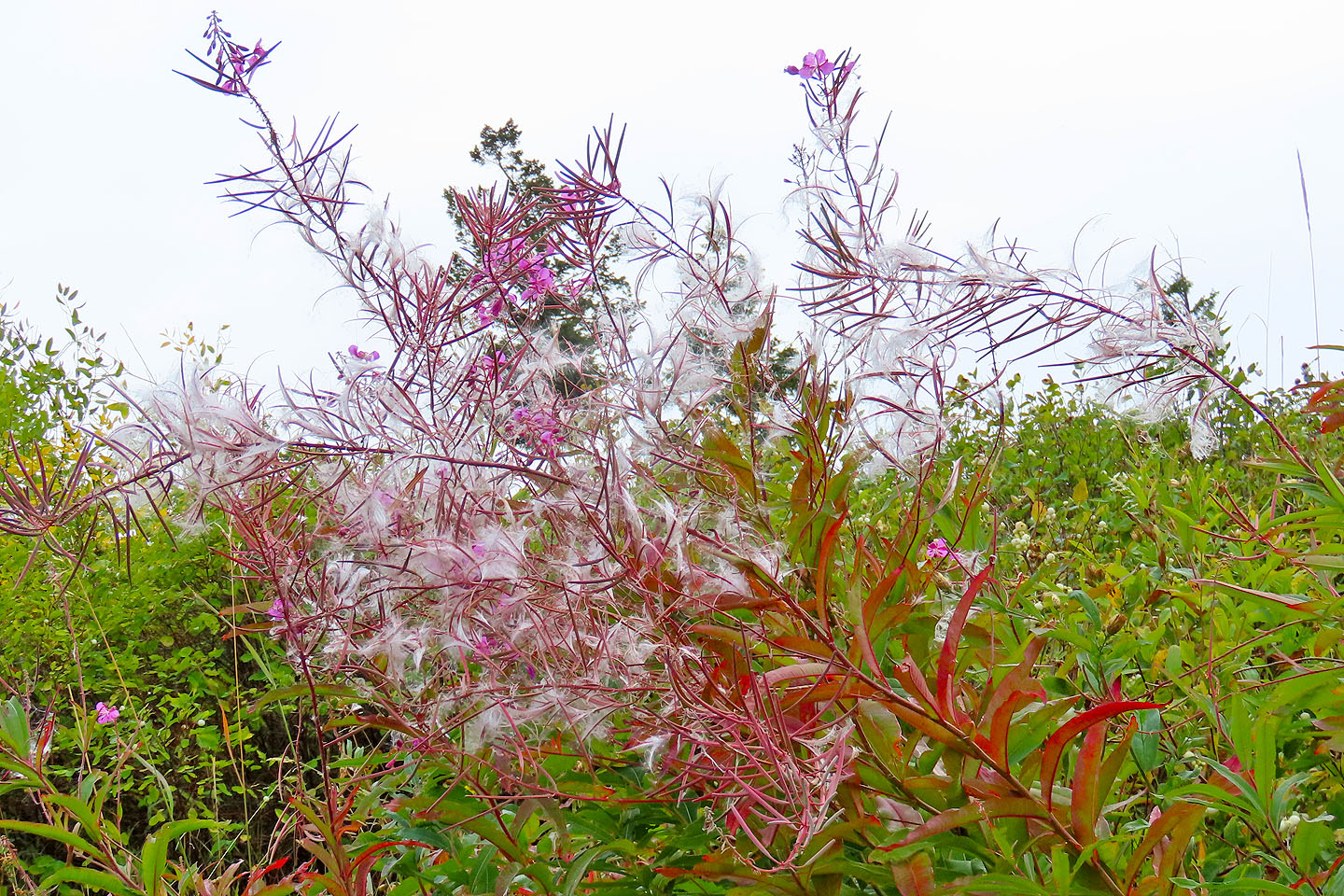 Fireweed disperses seeds as fall sets in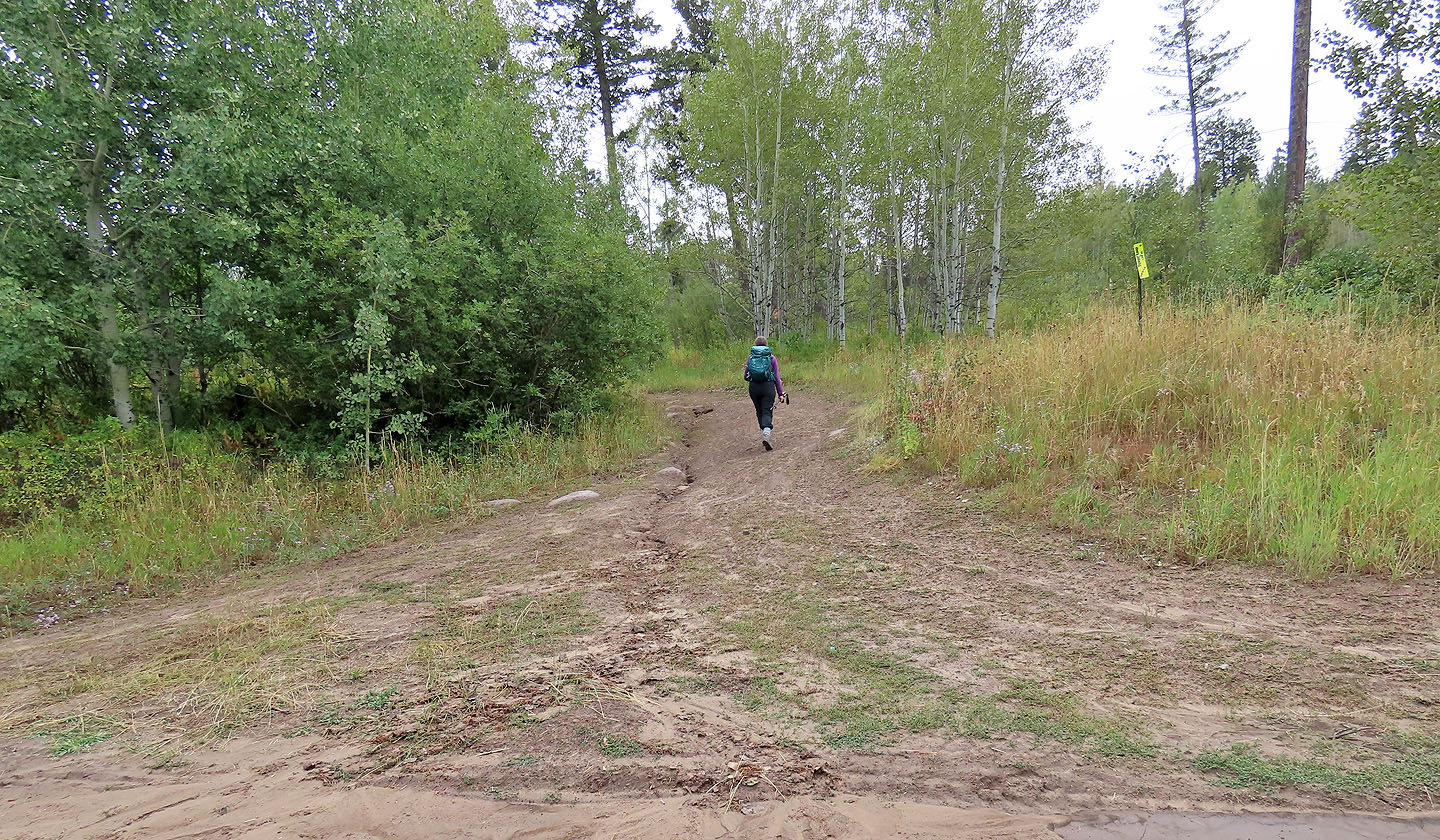 We turned onto Tower Loop Shred Trail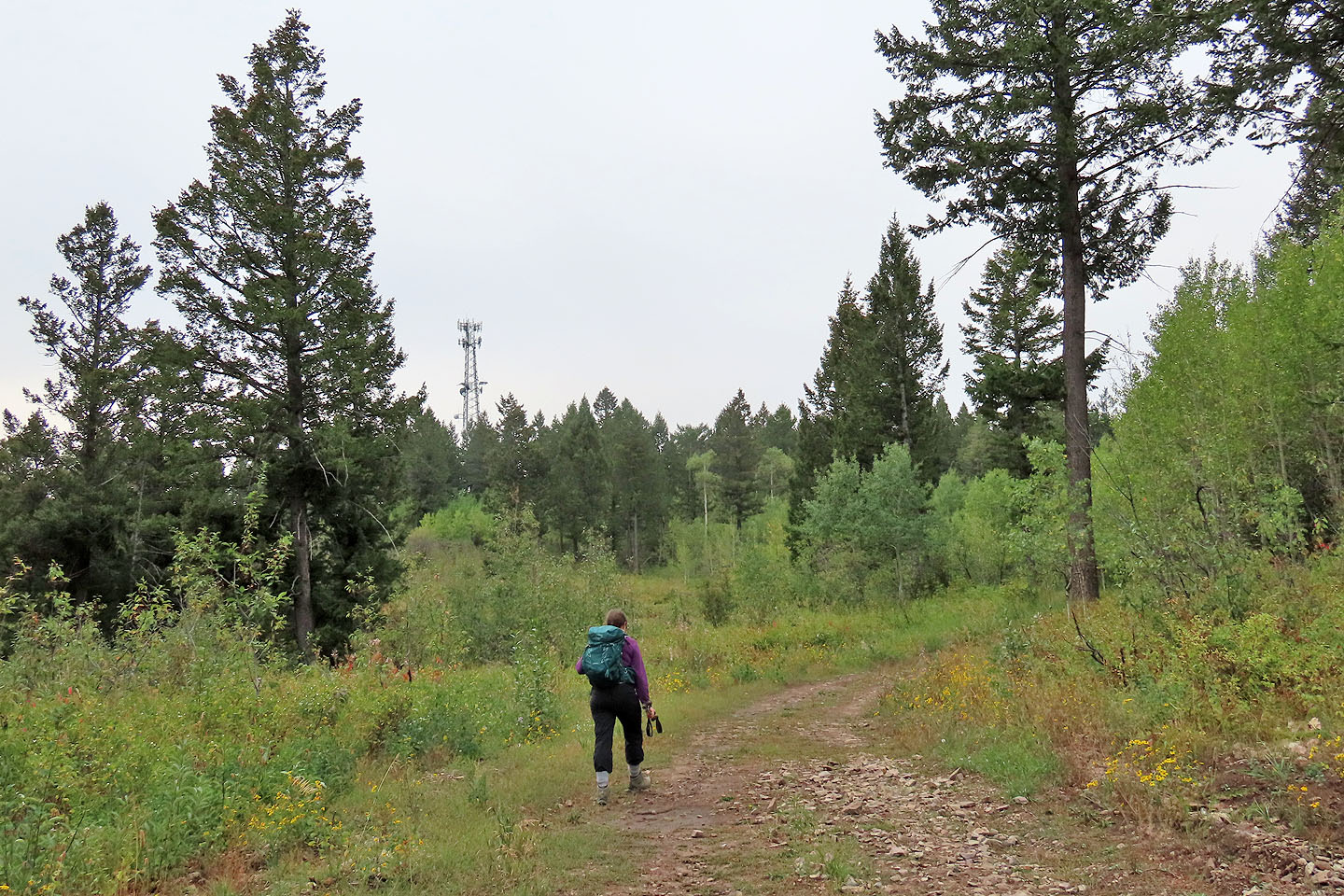 The tower came into view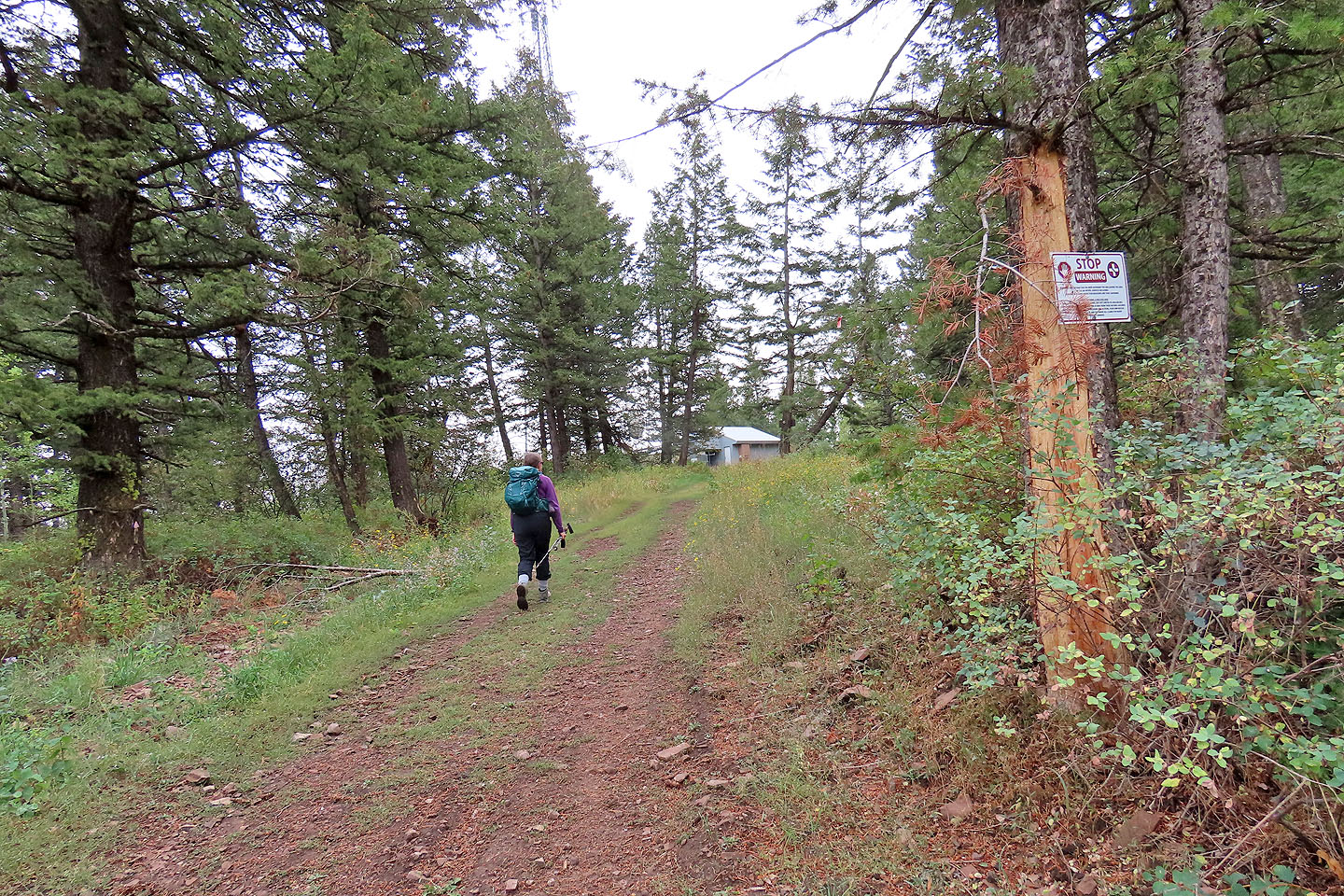 Coming to the building next to the tower, a sign warns risks of leaving the ski area boundary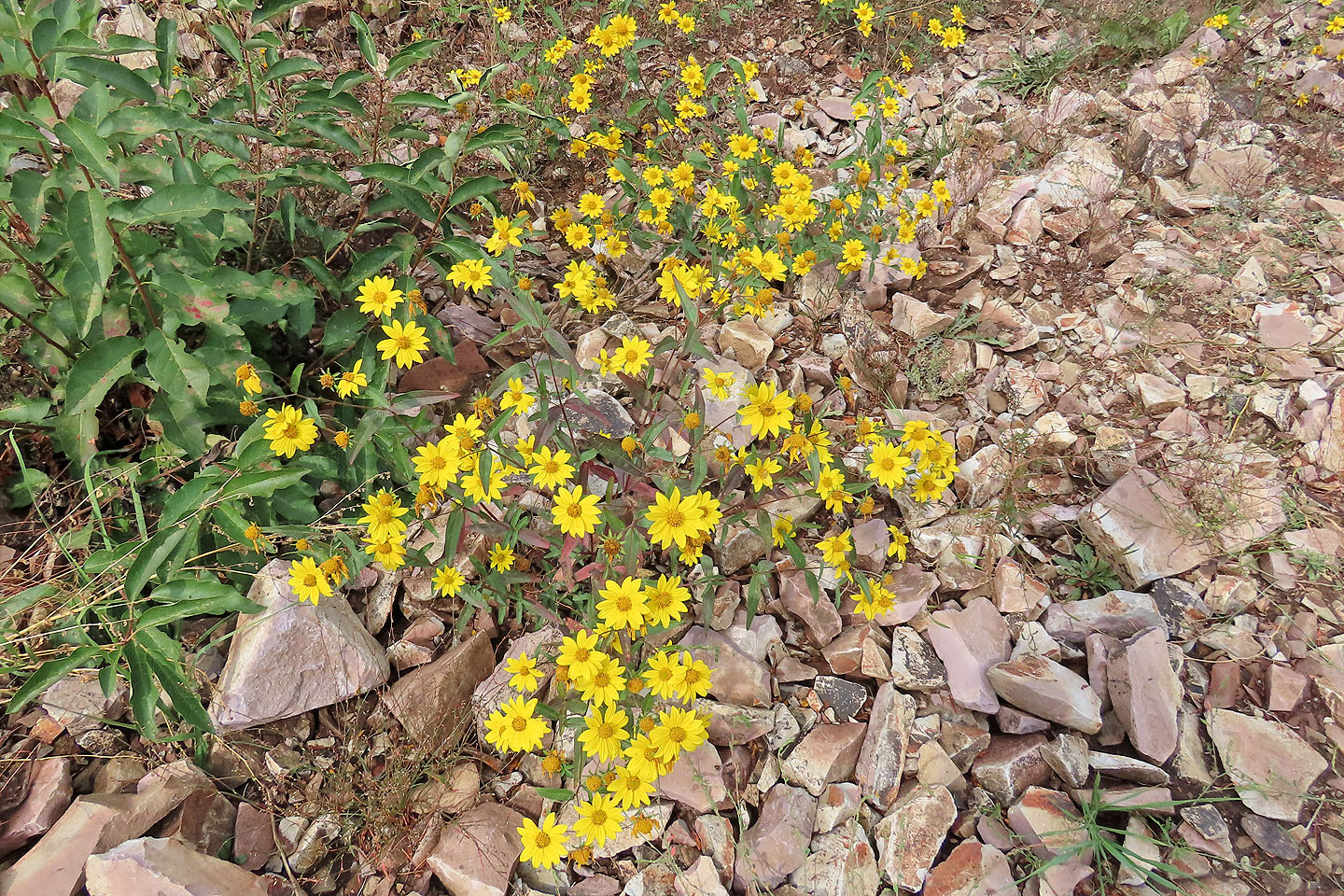 Some flowers were still in bloom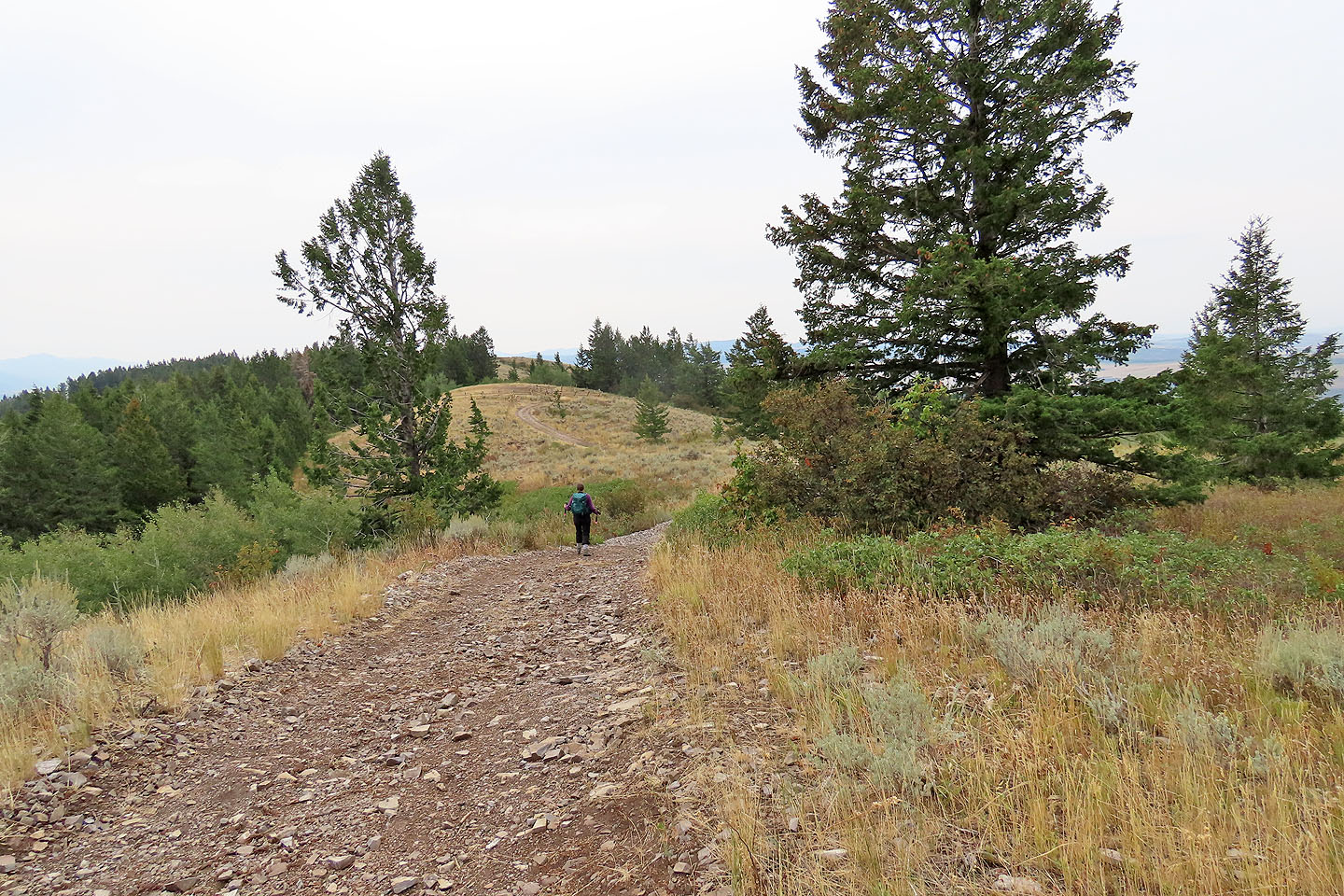 Continuing to the summit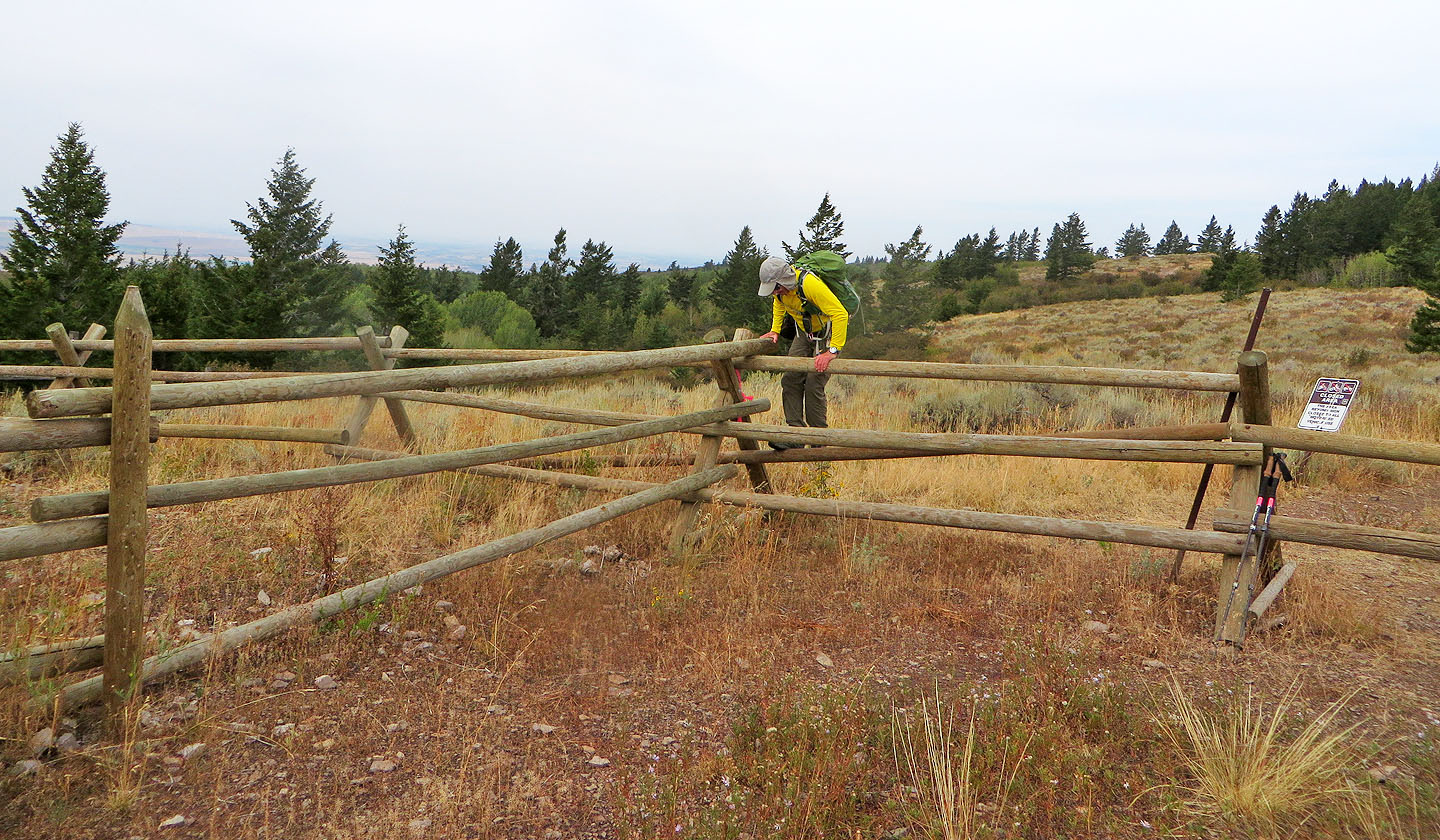 We had to climb over a wooden fence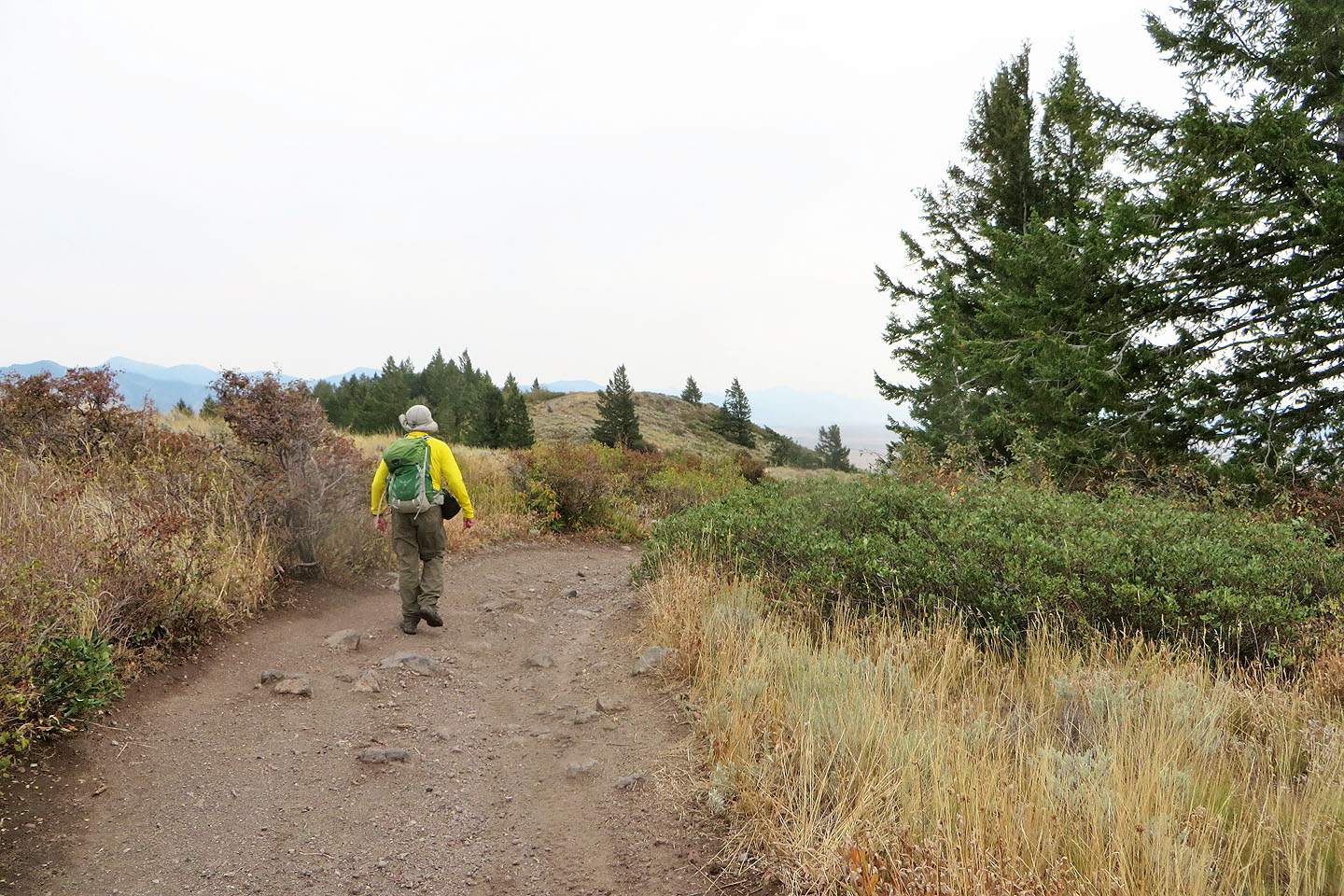 The summit appears ahead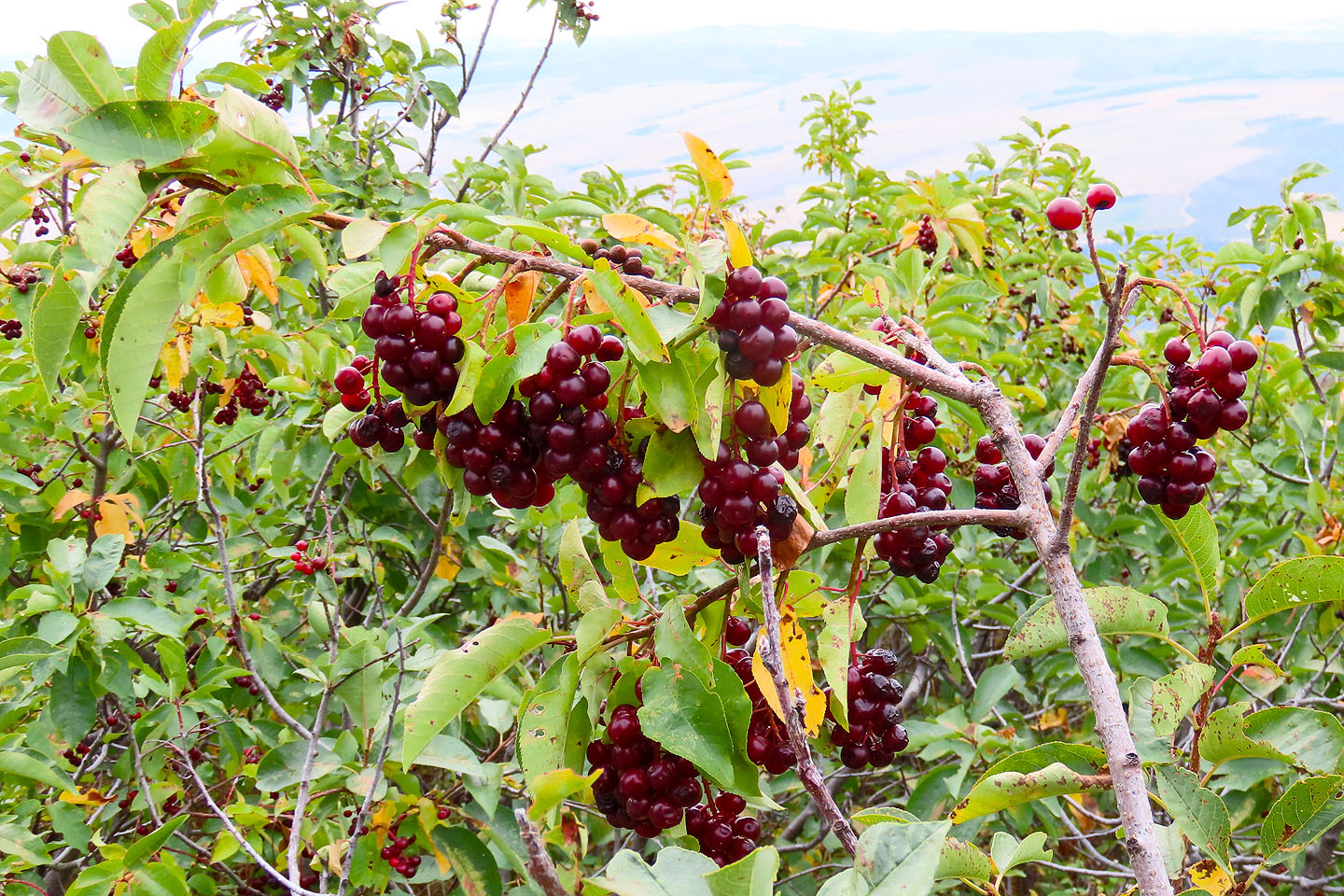 Chokecherries near the summit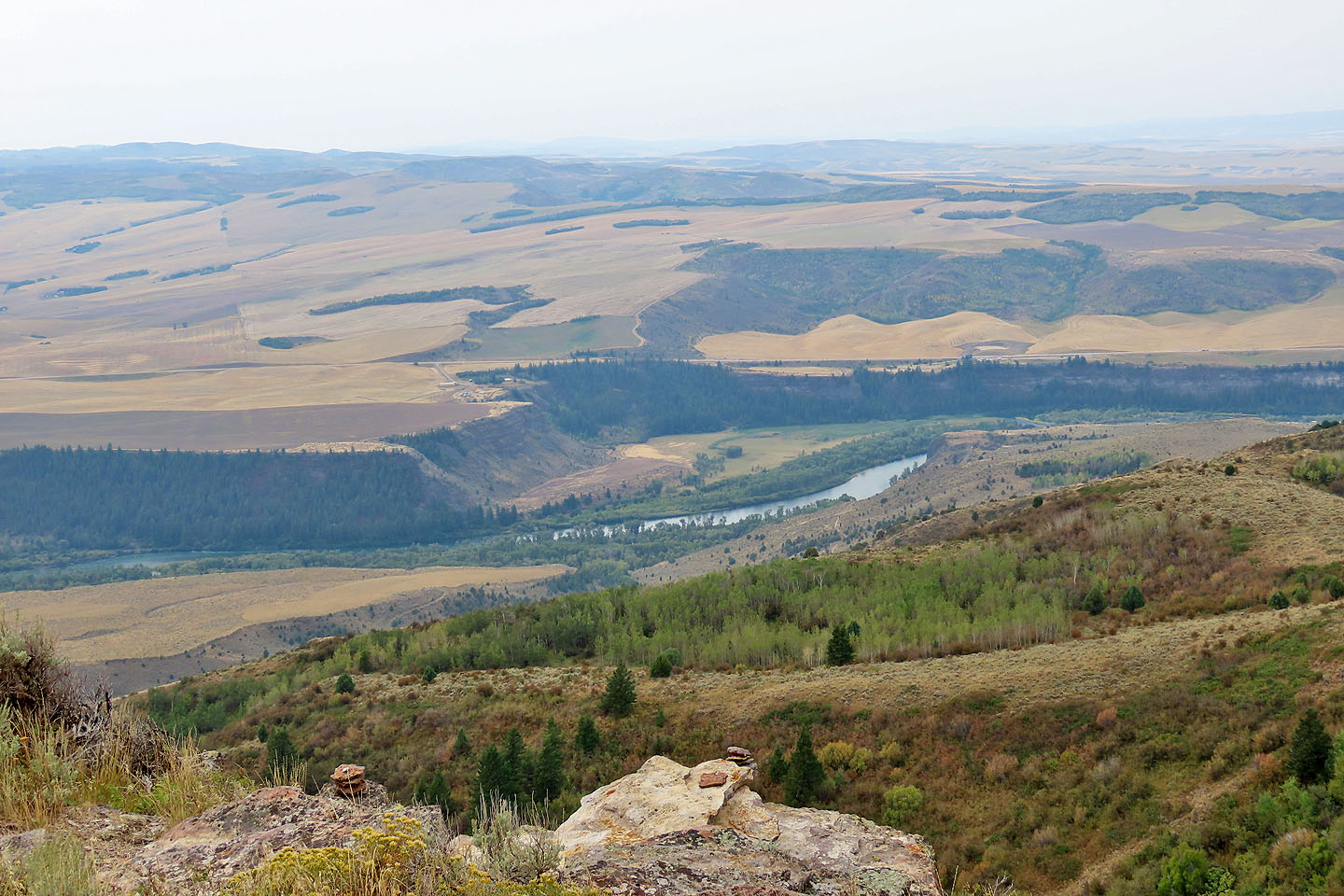 Snake River below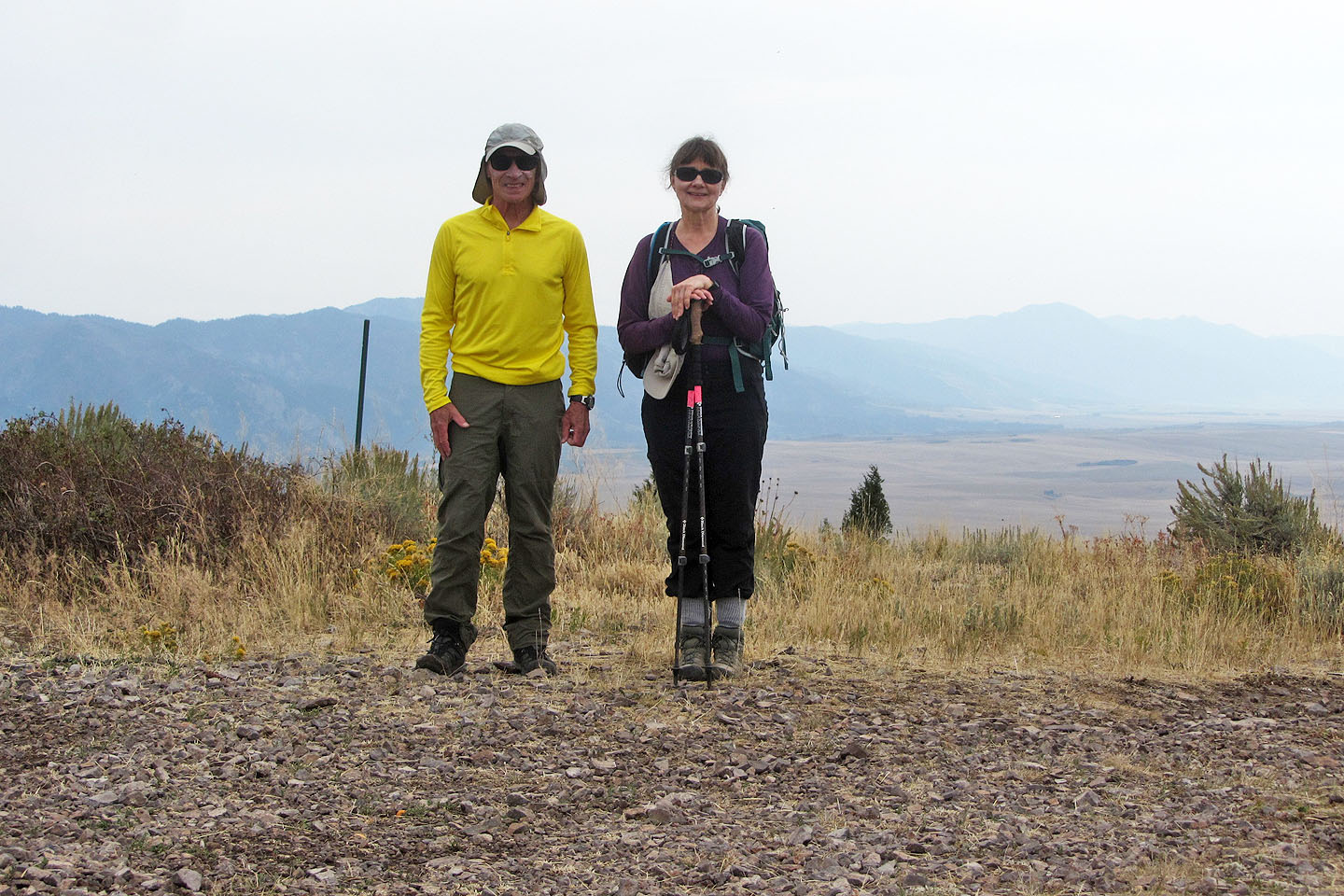 On the summit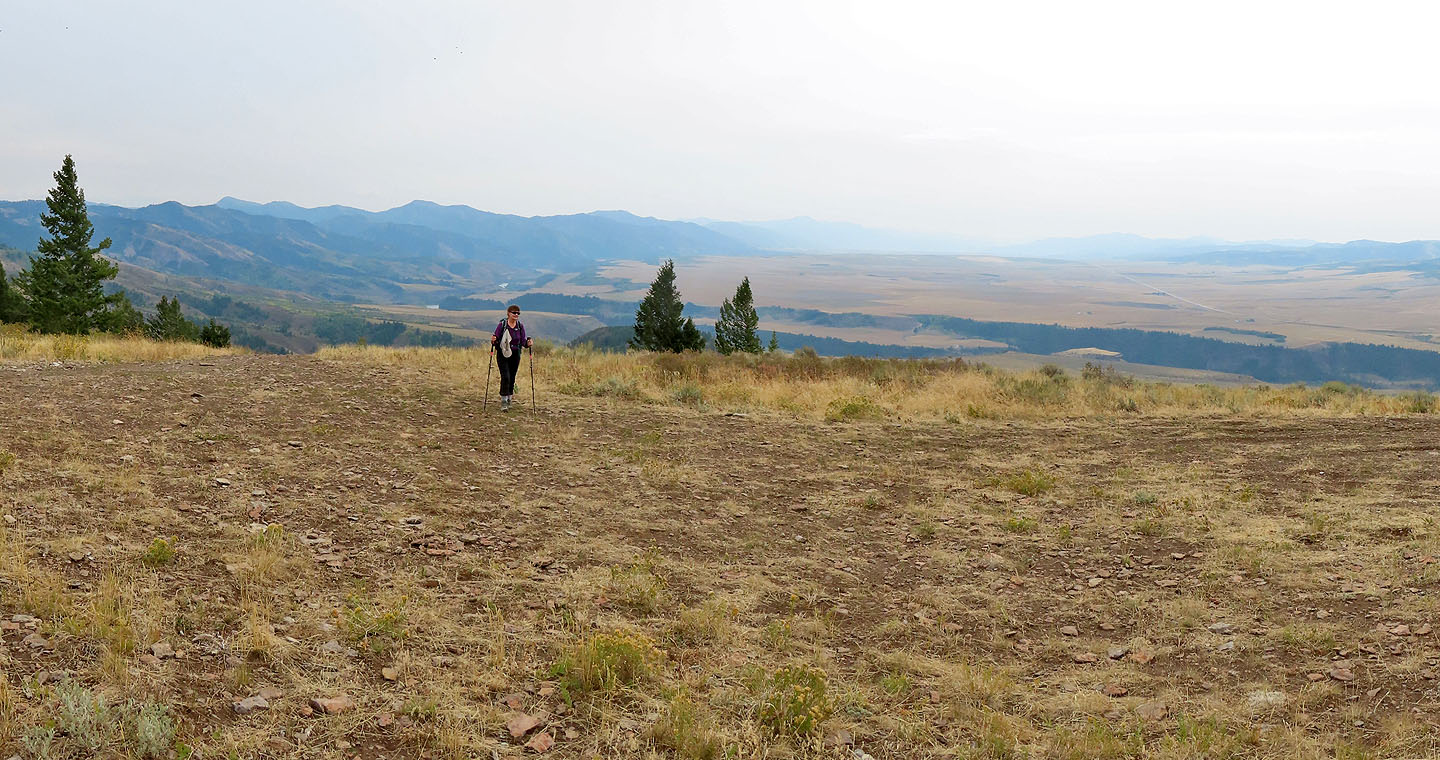 We could see little to the west because of hazy skies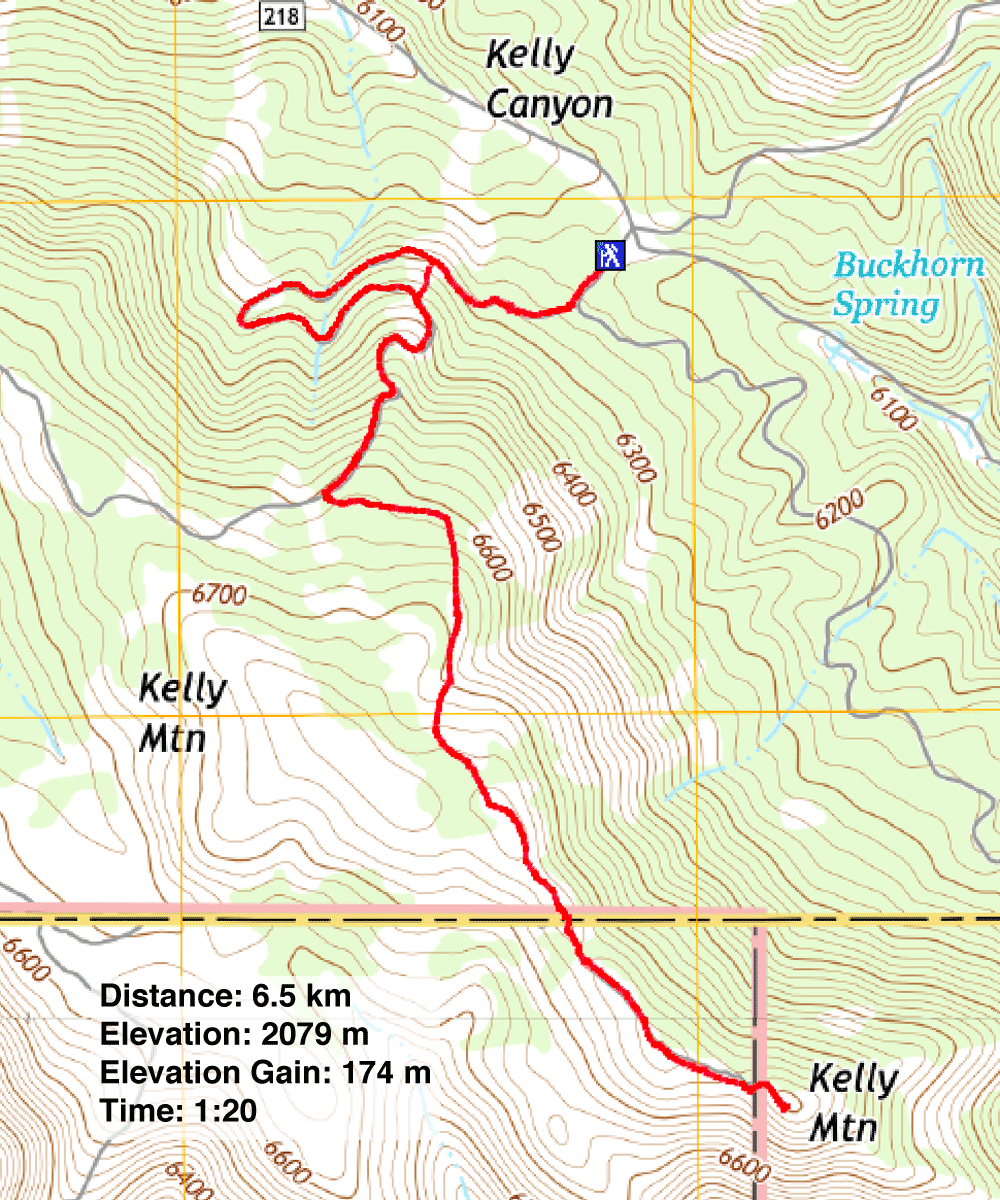 Hawley Gulch and Heise SE Topos (4.0 mi, 6821 ft, 571 ft)