bobspirko.ca | Home | Canada Trips | US Trips | Hiking | Snowshoeing | MAP | About

Harriman Ridge
Harriman State Park, Idaho
September 19, 2022
Distance: 9.4 km (5.8 mi)
Cumulative Elevation Gain: 136 m (446 ft)
Wishing to stretch our legs on our way to Helena from Idaho Falls, Dinah and I stopped to hike Harriman Ridge. Signed trails make it easy to create a short loop that goes over the ridge, and paths run alongside Silver Lake to provide a chance to see waterfowl as well as moose. However, the trails are popular with equestrians, and mud puddles aren't the worse things that horses leave behind.
From the parking lot, we took the short trail to the lake. We turned right and followed the lakeshore trail. Unfortunately, trees and bulrushes hindered clear views of the lake. After crossing a bridge at the north end of the lake, we followed the trail to where it splits at Coronary Bypass and Heart Attack Hill. Trails lead to either, but if you made it this far, it's unlikely the slight climb will result in cardiac arrest. We chose the hill, but it barely rose higher than the pass and trees didn't allow any views.
The trails soon rejoined, and we pushed on to Harriman Ridge. The summit appeared nebulous, a featureless point on the trail, but a nearby opening on the ridge with a narrow view of the lake provides a suitable objective. There's even a bench, although we didn't stop to lounge and preferred to continue down the trail.
Wishing to keep it short, we took the Ridge Shortcut Trail down and made our way back to the parking lot. We found the trails pleasant, although the scenery fell far short of our expectations and the reviews we read. Spotting a moose or a sandhill crane would have been a nice diversion, but we had no such luck. However, we appreciated the outdoor break before continuing our drive.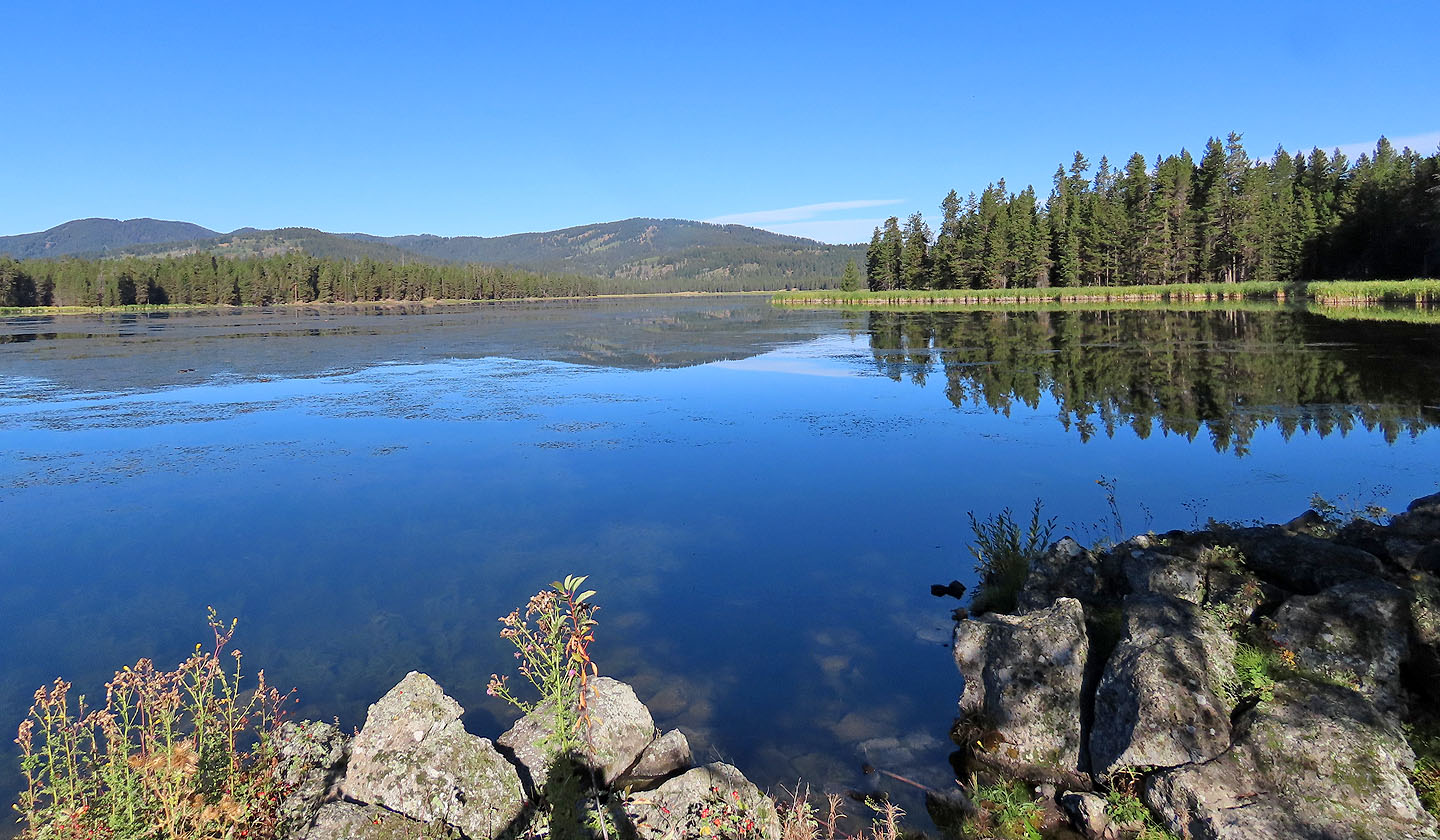 Looking across Silver Lake at Harriman Ridge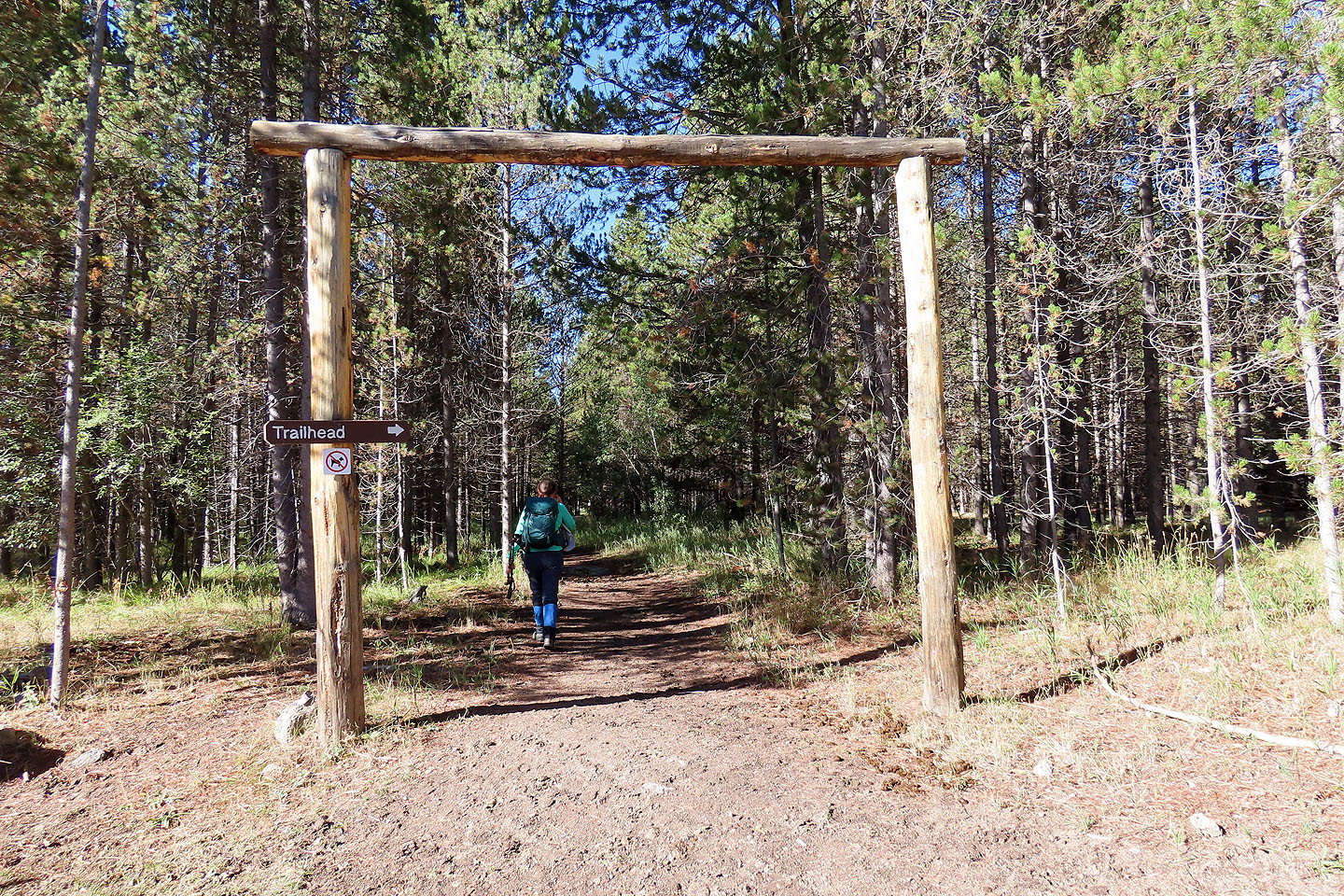 After paying a $7 park entrance fee, we started up the trail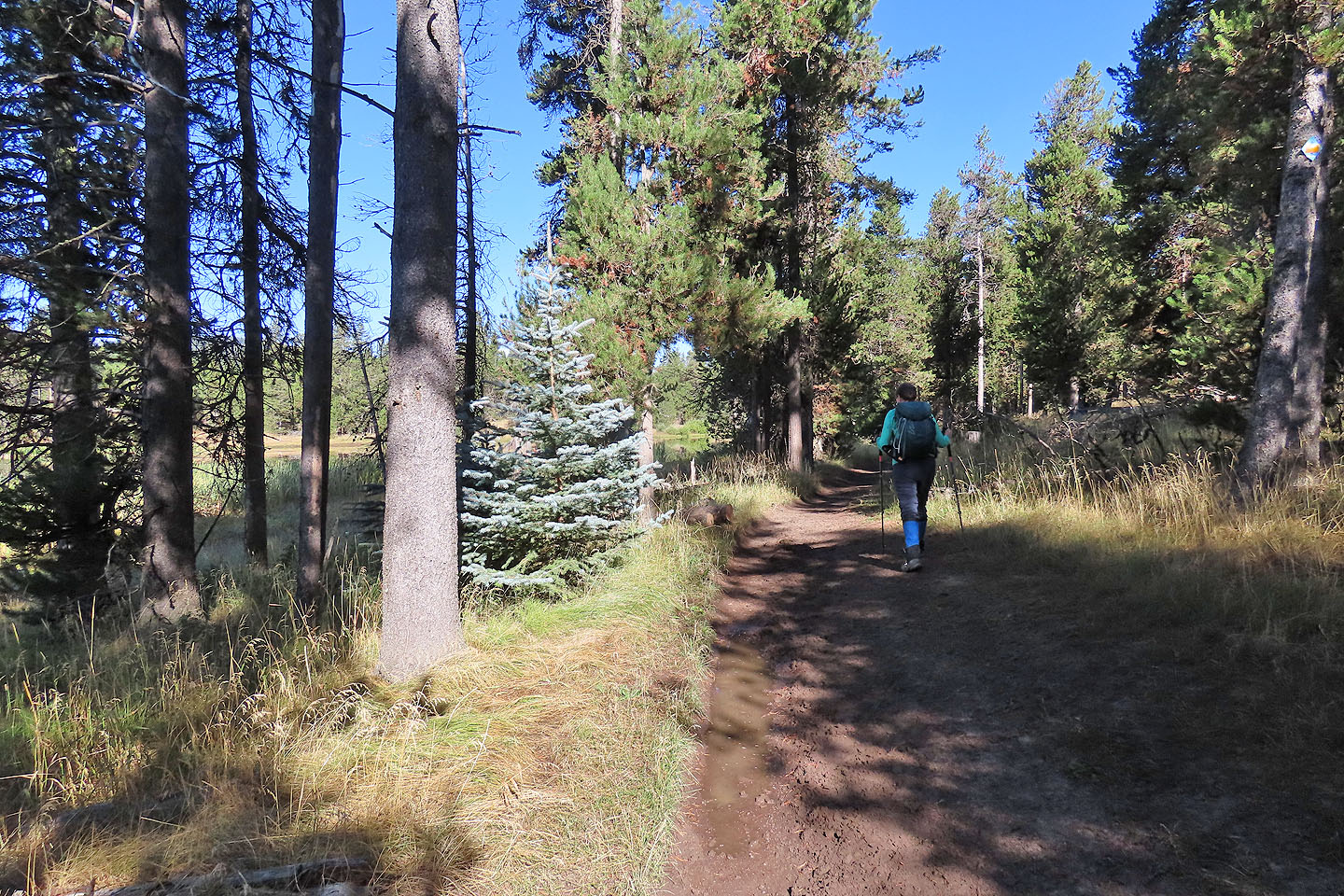 The trail, muddy in places, follows the marshy lakeshore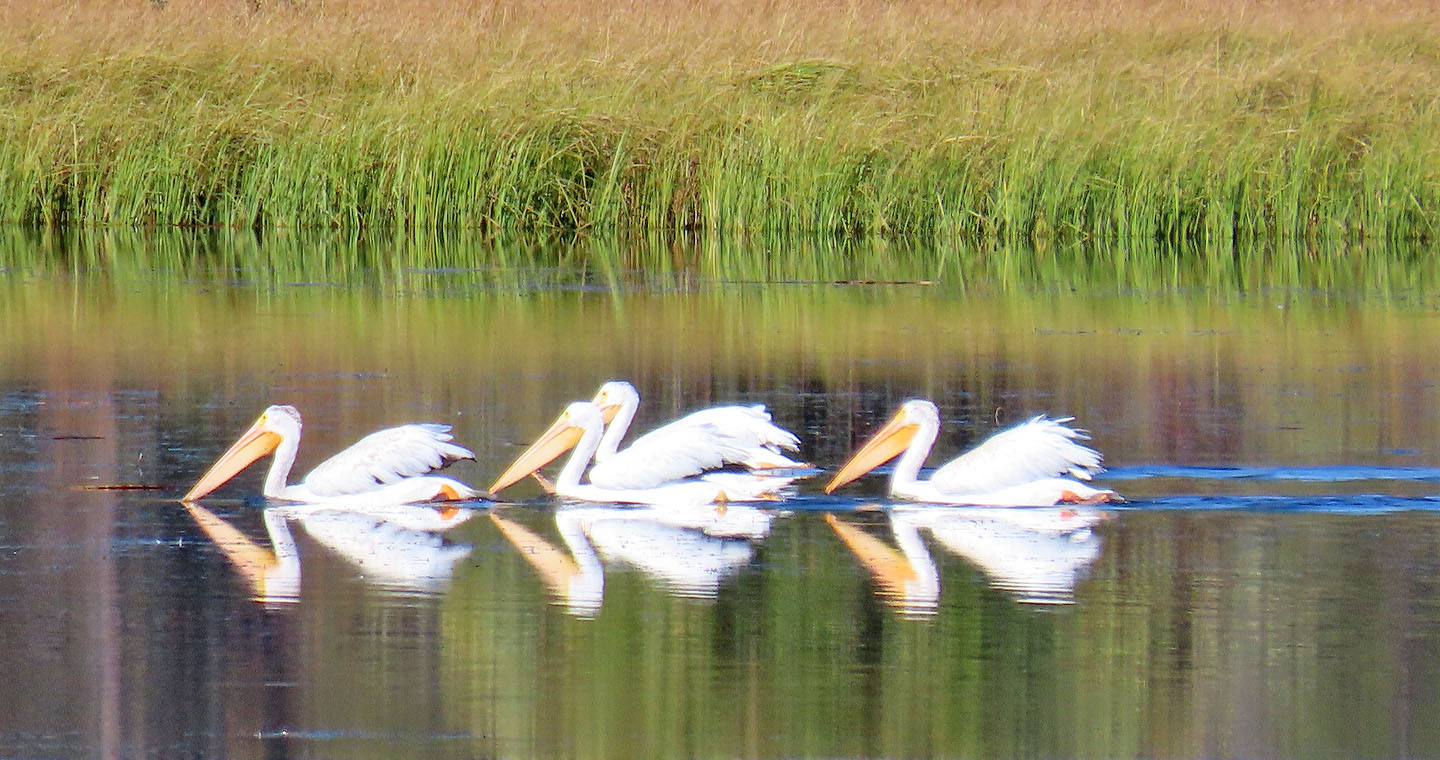 Pelicans swam on the far shore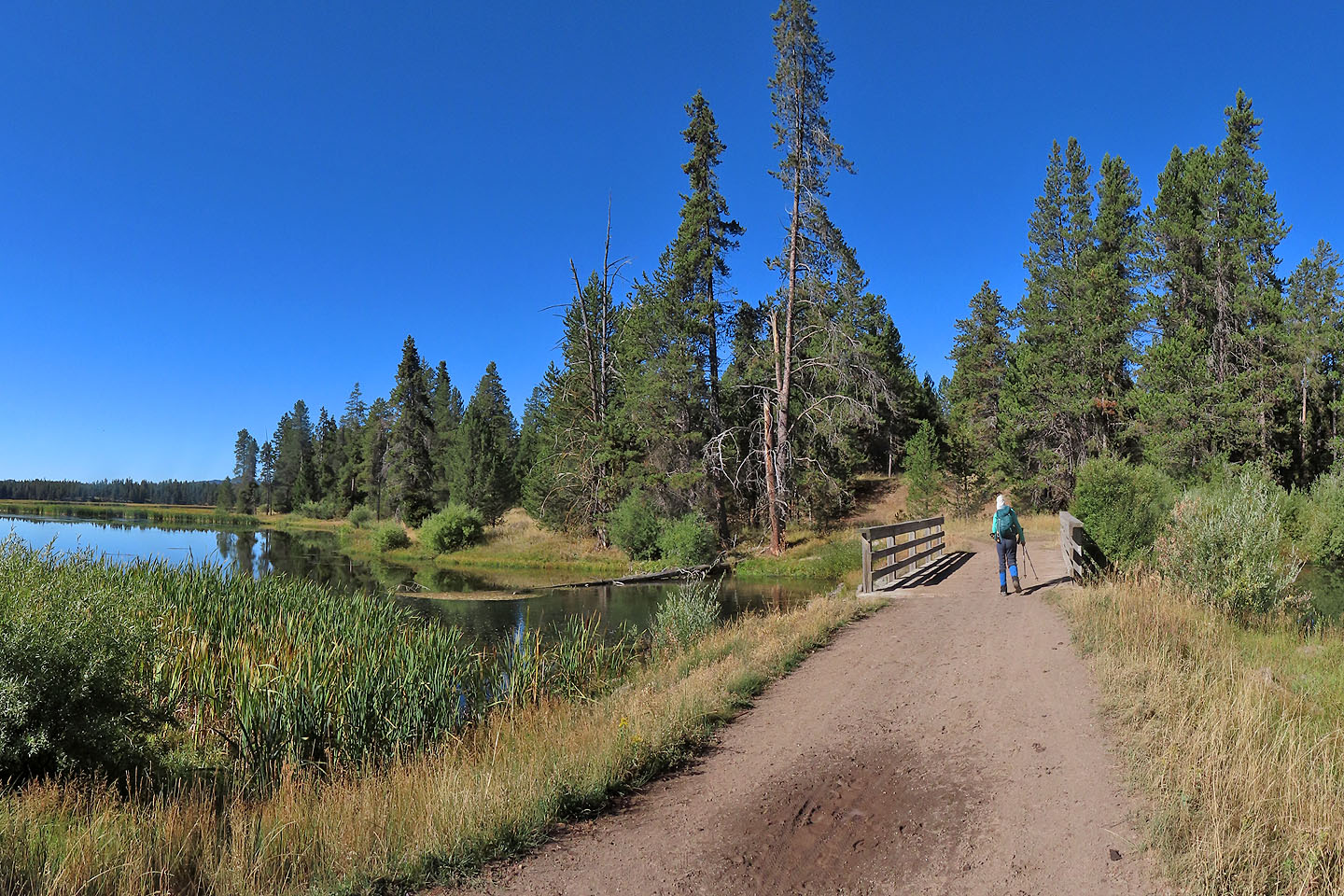 After rounding the north end of the lake, we crossed a bridge. At the end of the bridge, there's a fork. We turned left, but finished our loop on the trail on the right.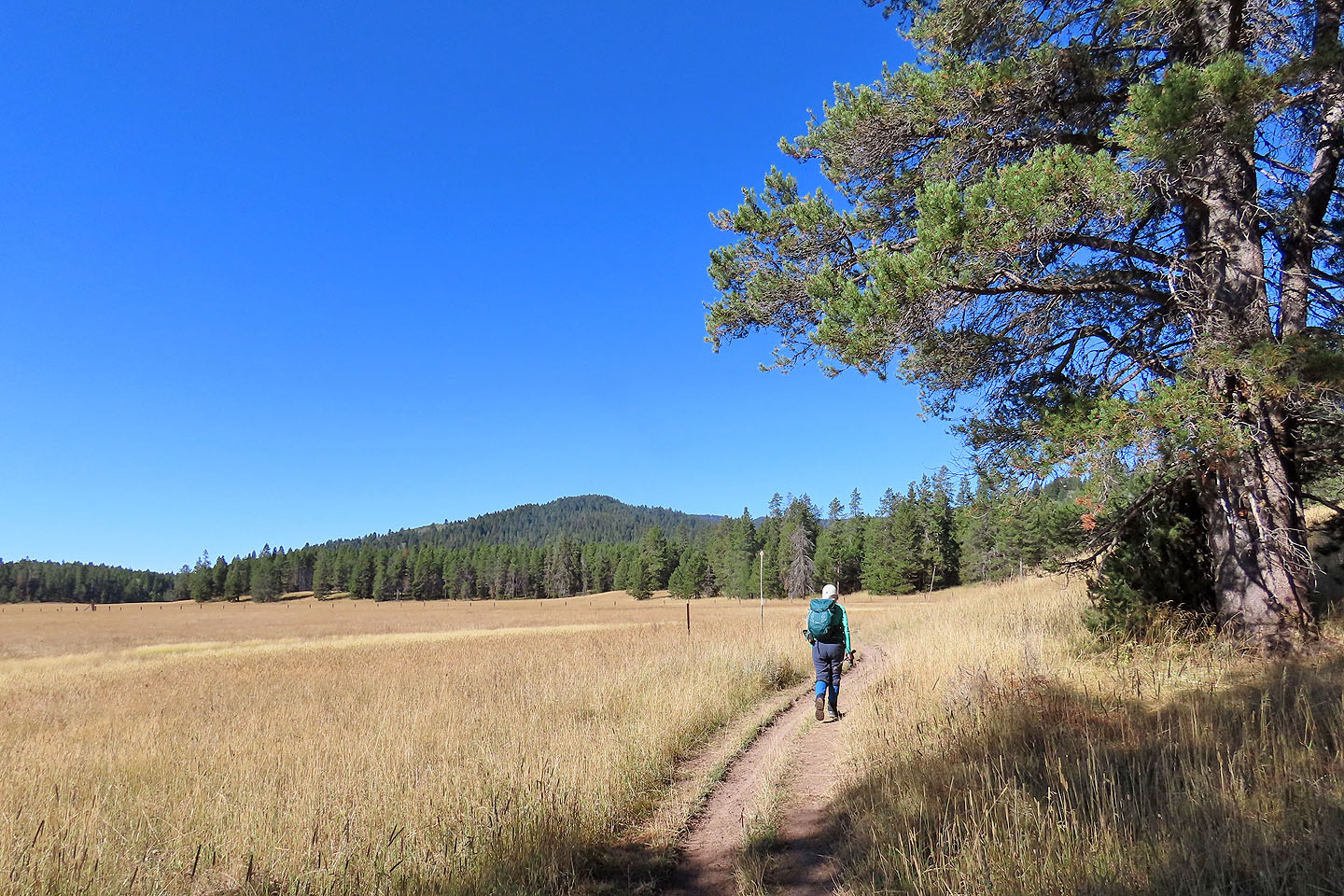 Monumental Summit appears ahead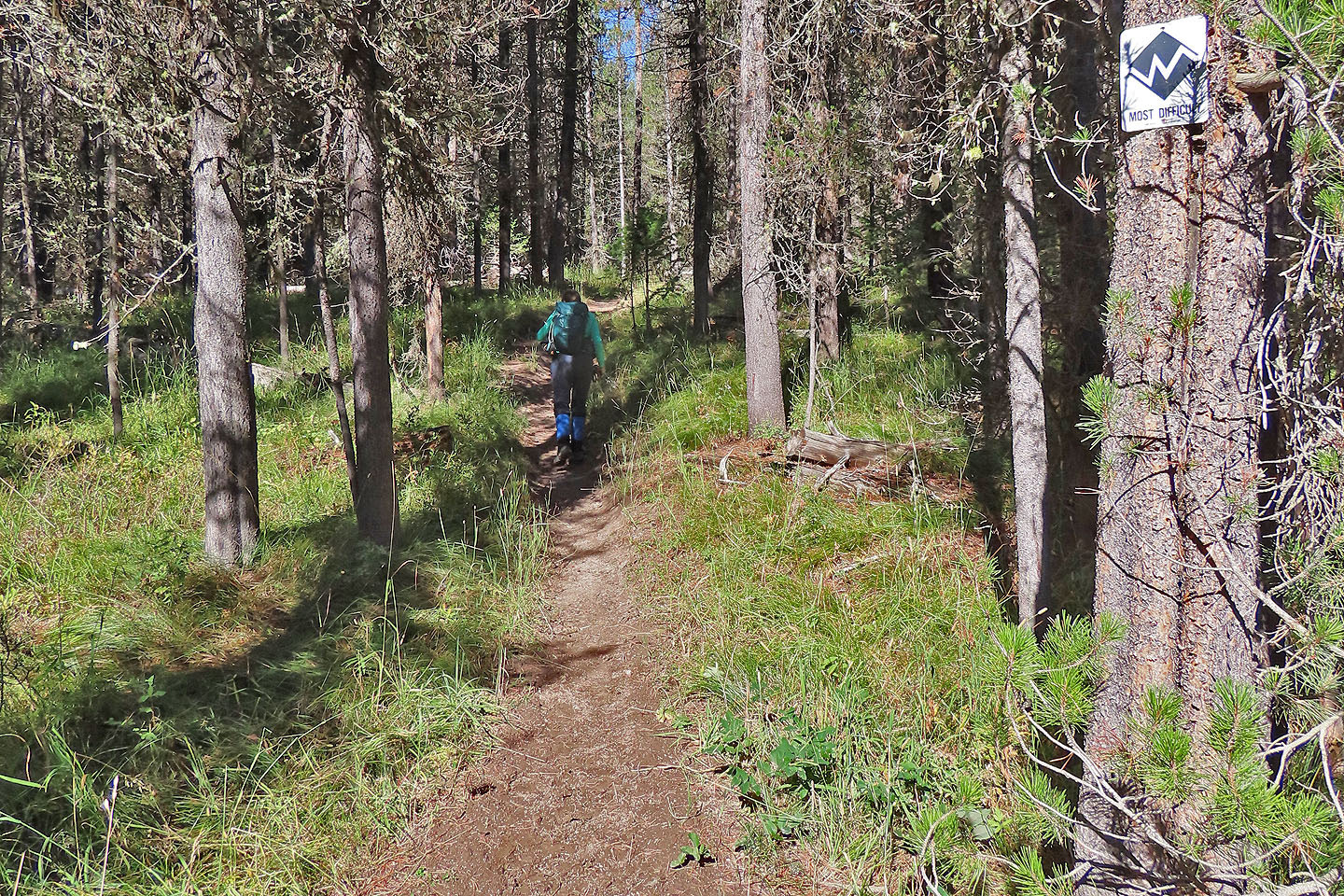 At the next junction, we turned right, onto the "Most Difficult" trail, although we found nothing difficult about it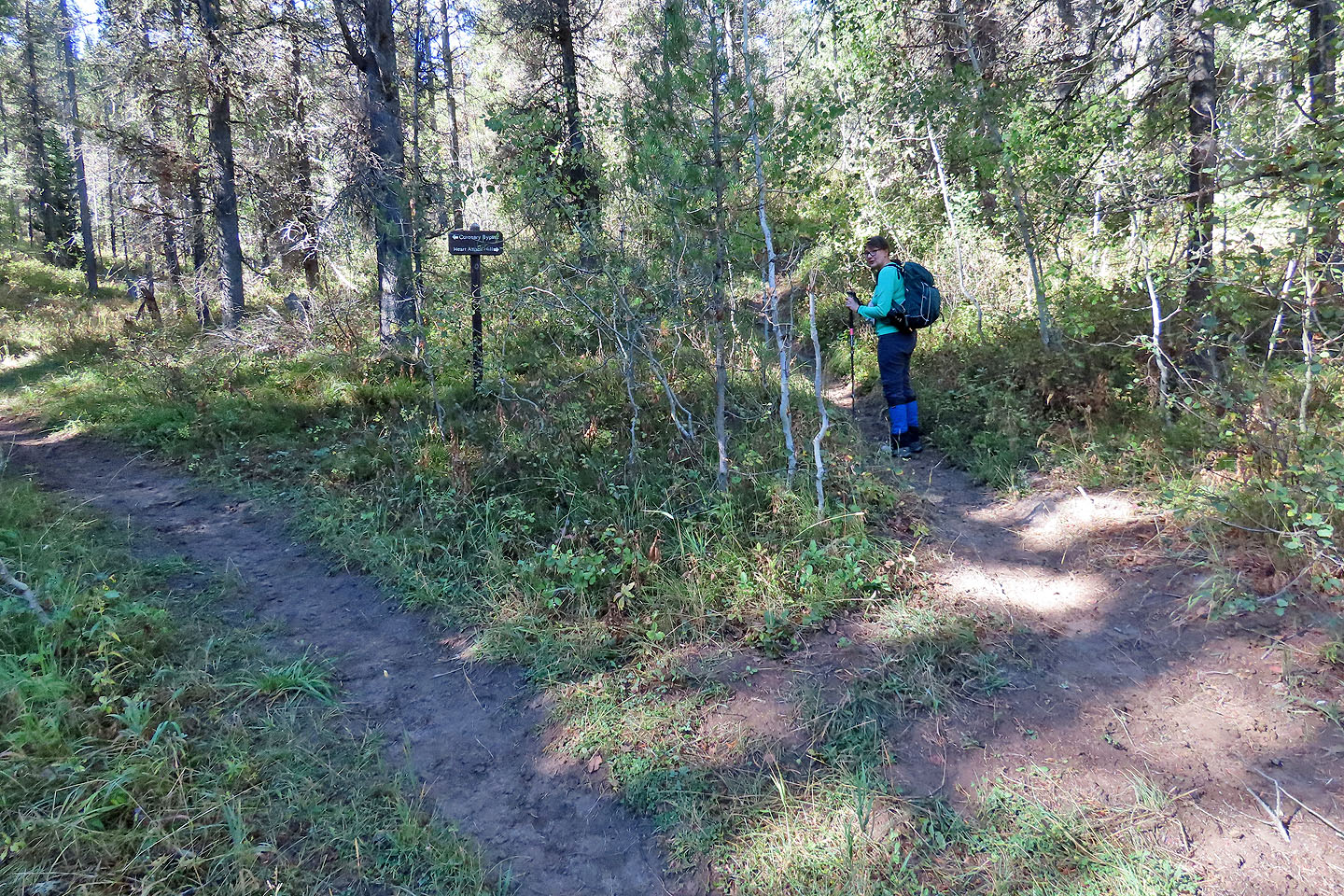 At the next fork we had to choose between Coronary Bypass or Heart Attack Hill. We chose Heart Attack, although there is probably little difference.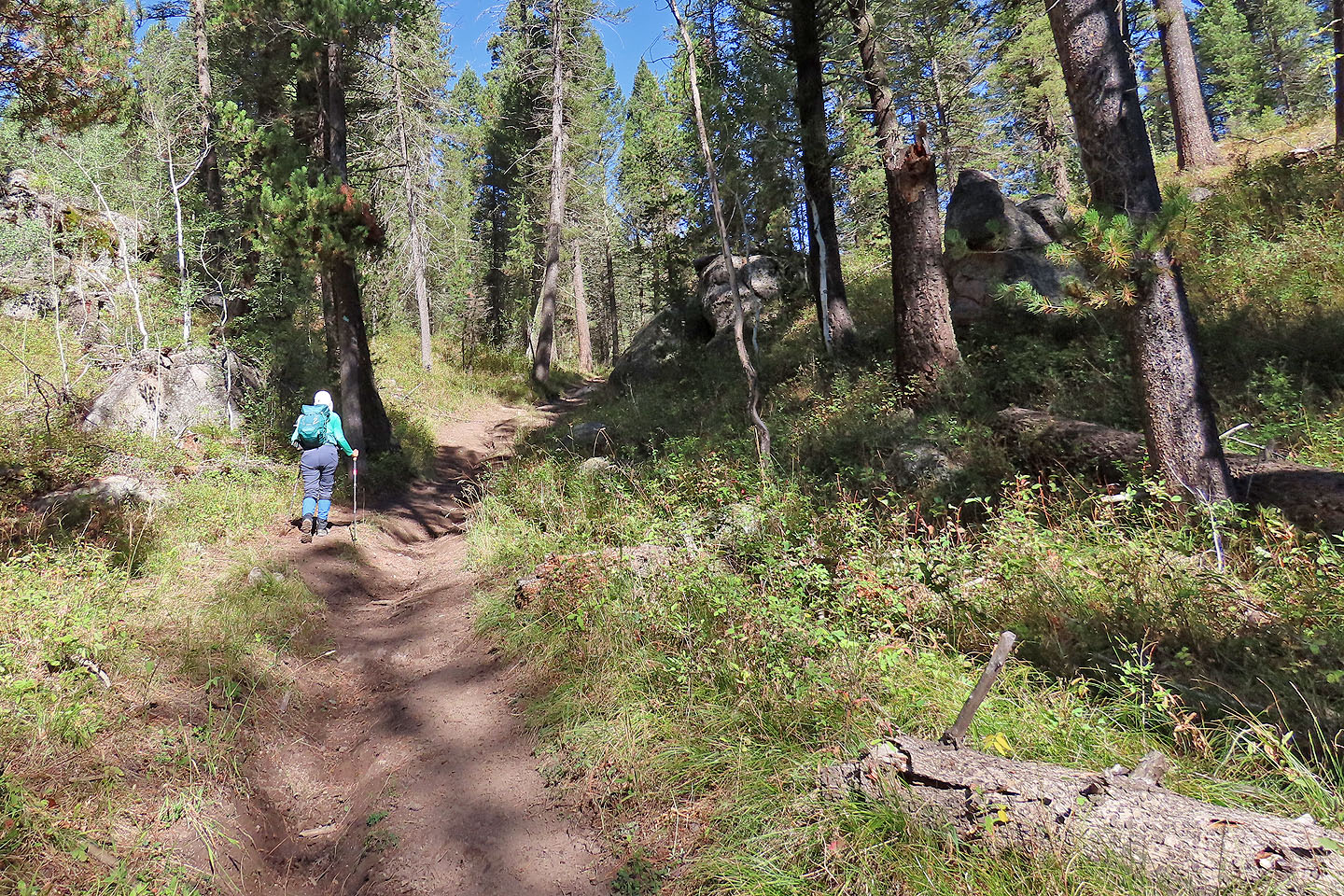 Continuing up the trail to Harriman Ridge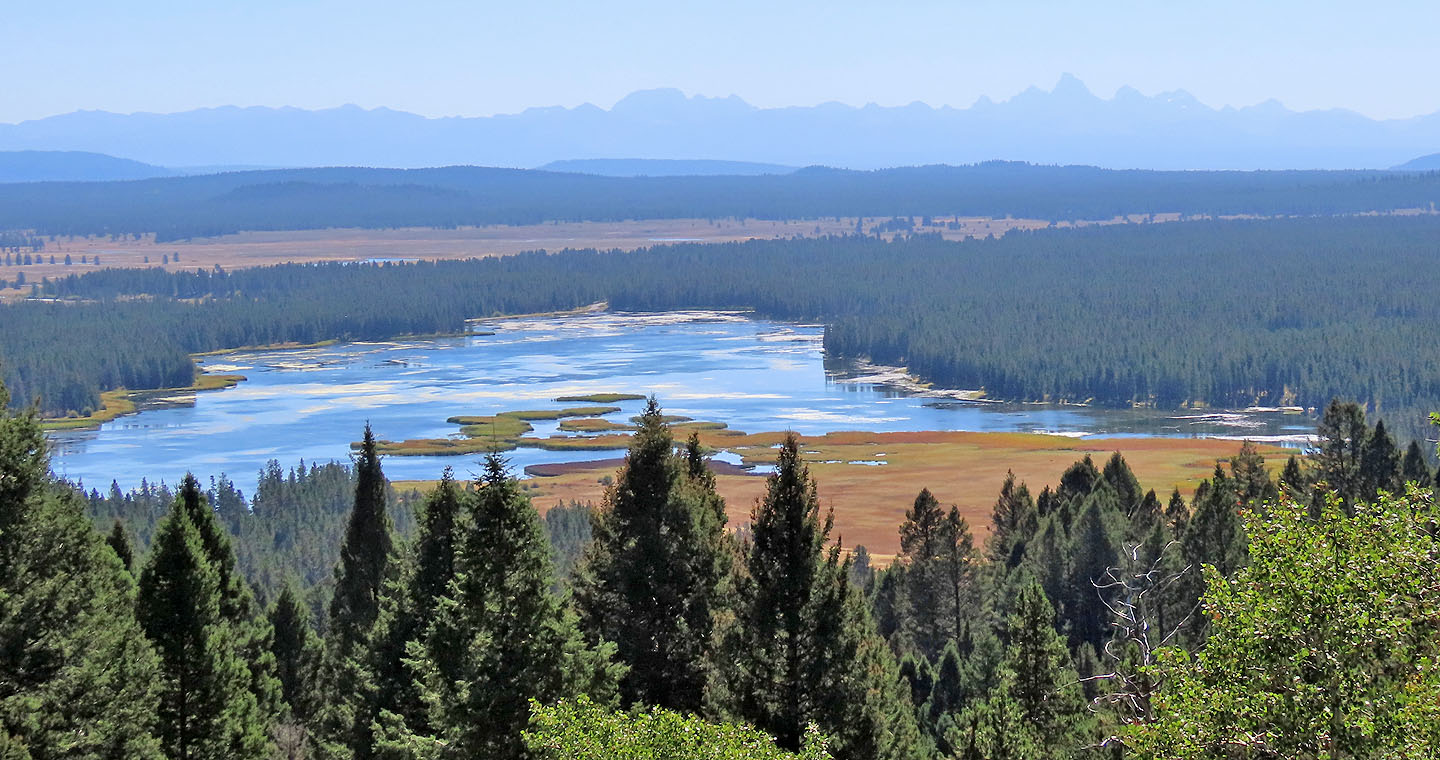 Through a break in the trees on the ridge, we looked down at the lake and made out the distant Tetons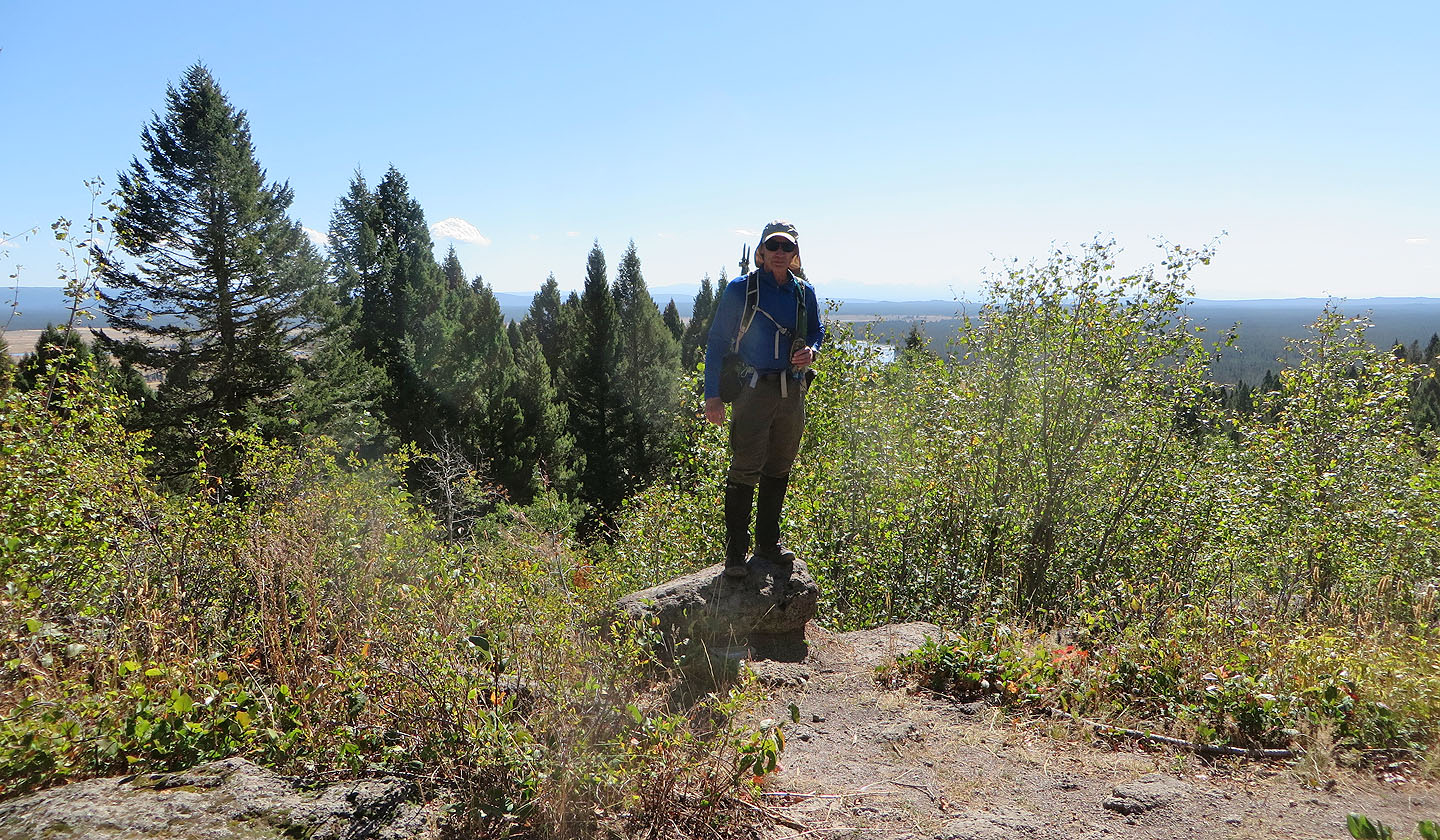 This came as close to a summit pose as we could find. Under my feet was a memorial rock (mouse over)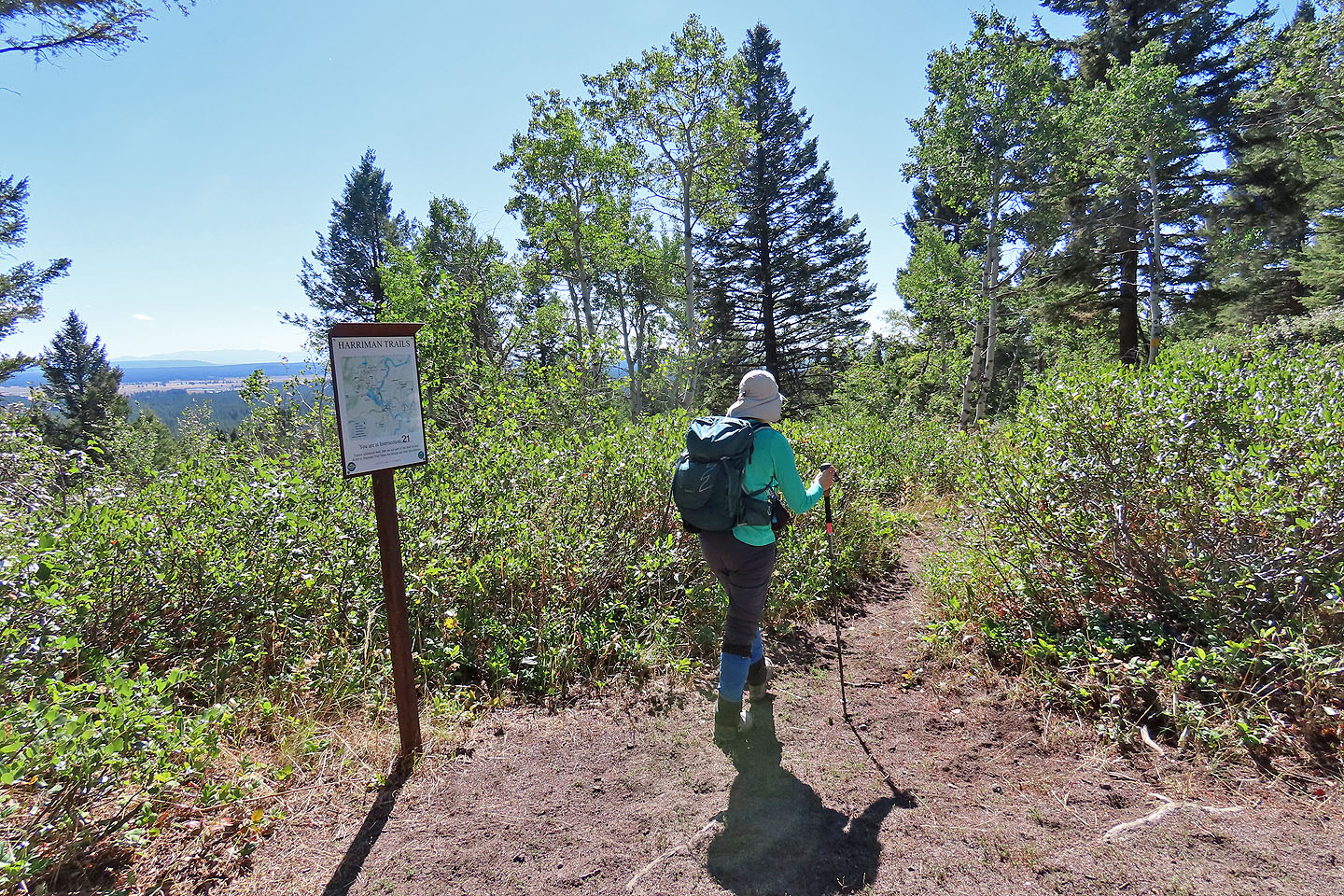 Instead of following the ridge down, we took the Ridge Shortcut Trail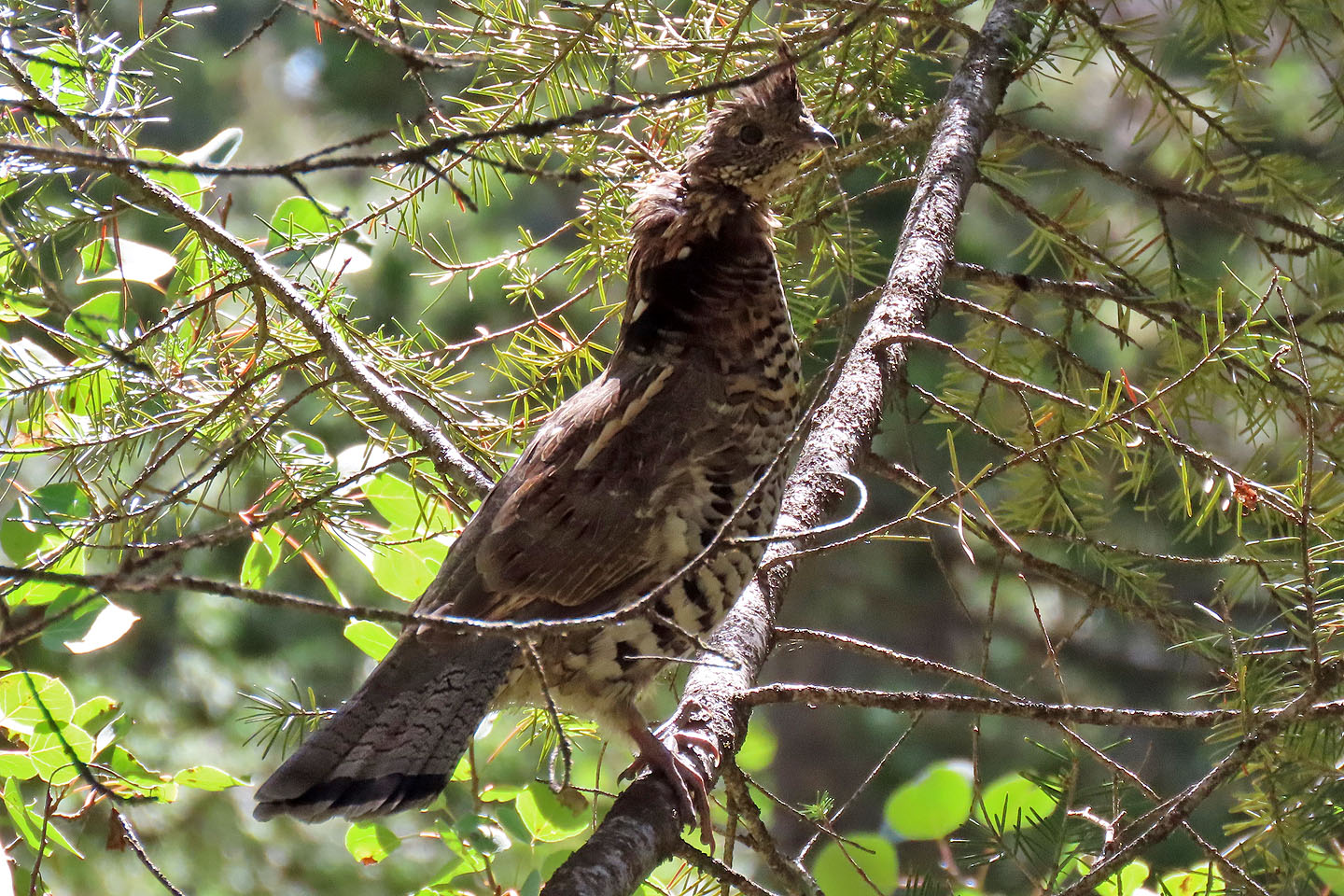 On the way back, we saw a ruffed grouse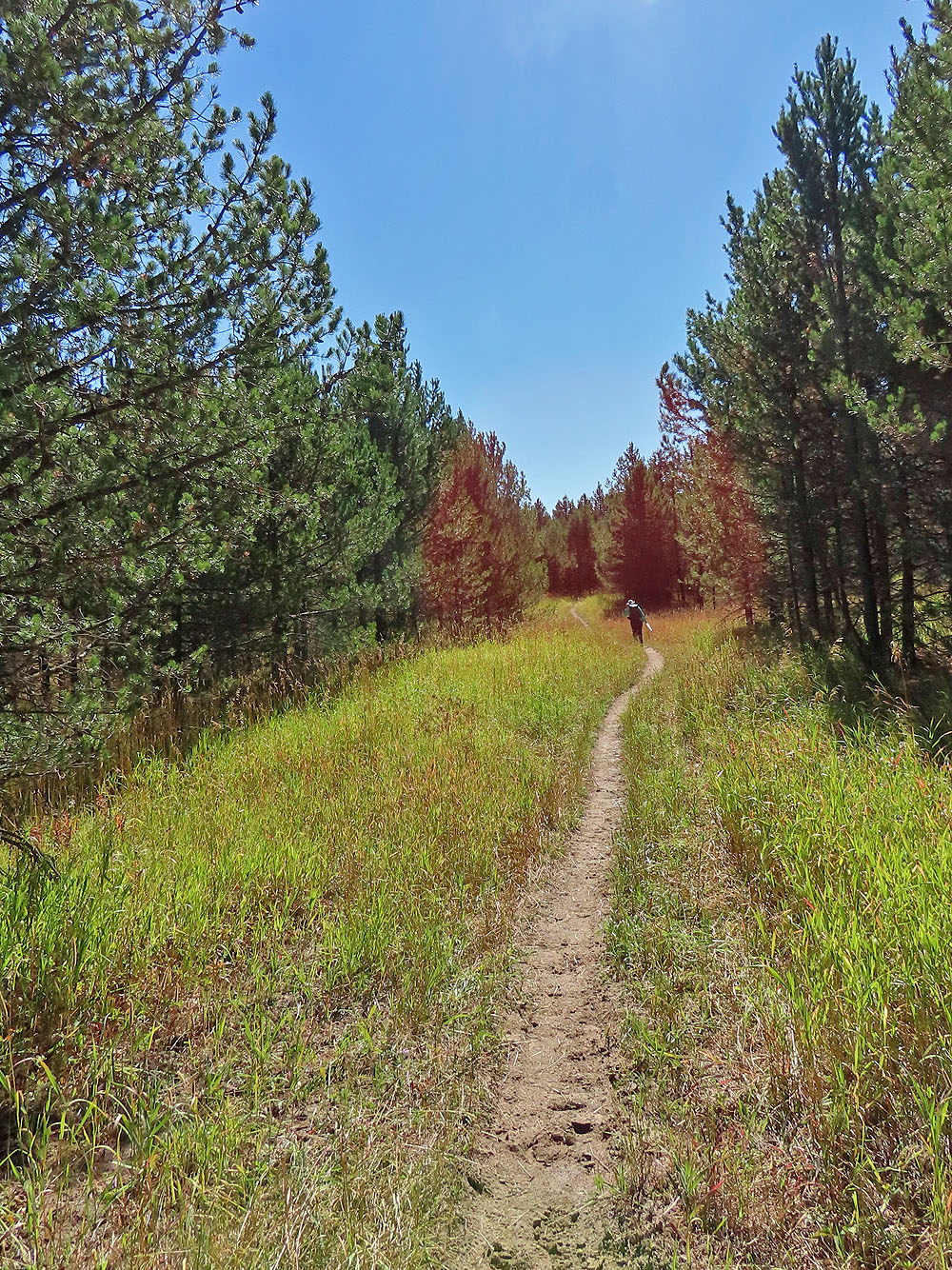 Heading back after coming down the ridge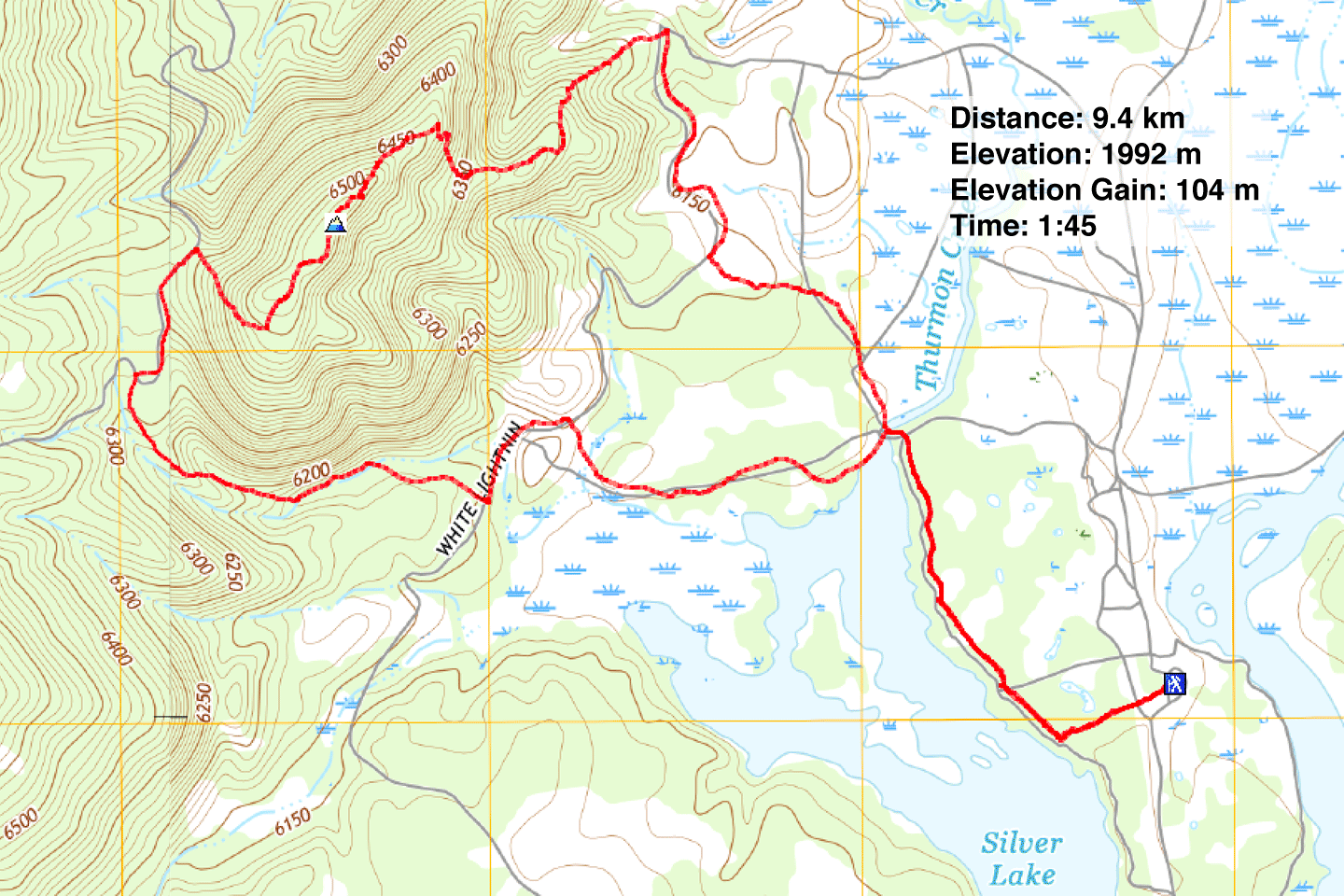 Bishop Mountain and Last Chance (5.8 mi, 6535 ft, 341 ft)