bobspirko.ca | Home | Canada Trips | US Trips | Hiking | Snowshoeing | About


View from Mount Perry
Dantes Peak and Mount Perry
Death Valley, California
November 15, 2011
Dinah wanted to hike Dantes Peak and Mount Perry largely as an excuse to return to Death Valley, and at this time of the year, it worked out well. That day, we enjoyed much warmer weather there than in Las Vegas.
The route was utterly straightforward. Starting from Dantes Viewpoint parking lot, we hiked up Dantes Peak (a ten-minute trip) and then followed the ridge north to Mount Perry. Good trails aided our journey most of the way, but the 200 m elevation loss between the two peaks was disheartening. However, the trip was worth the views of Death Valley, especially of Telescope Peak (3454 m, the highest point in Death Valley) which rises above Badwater Basin, lying 282 m below sea level, the lowest point in North America.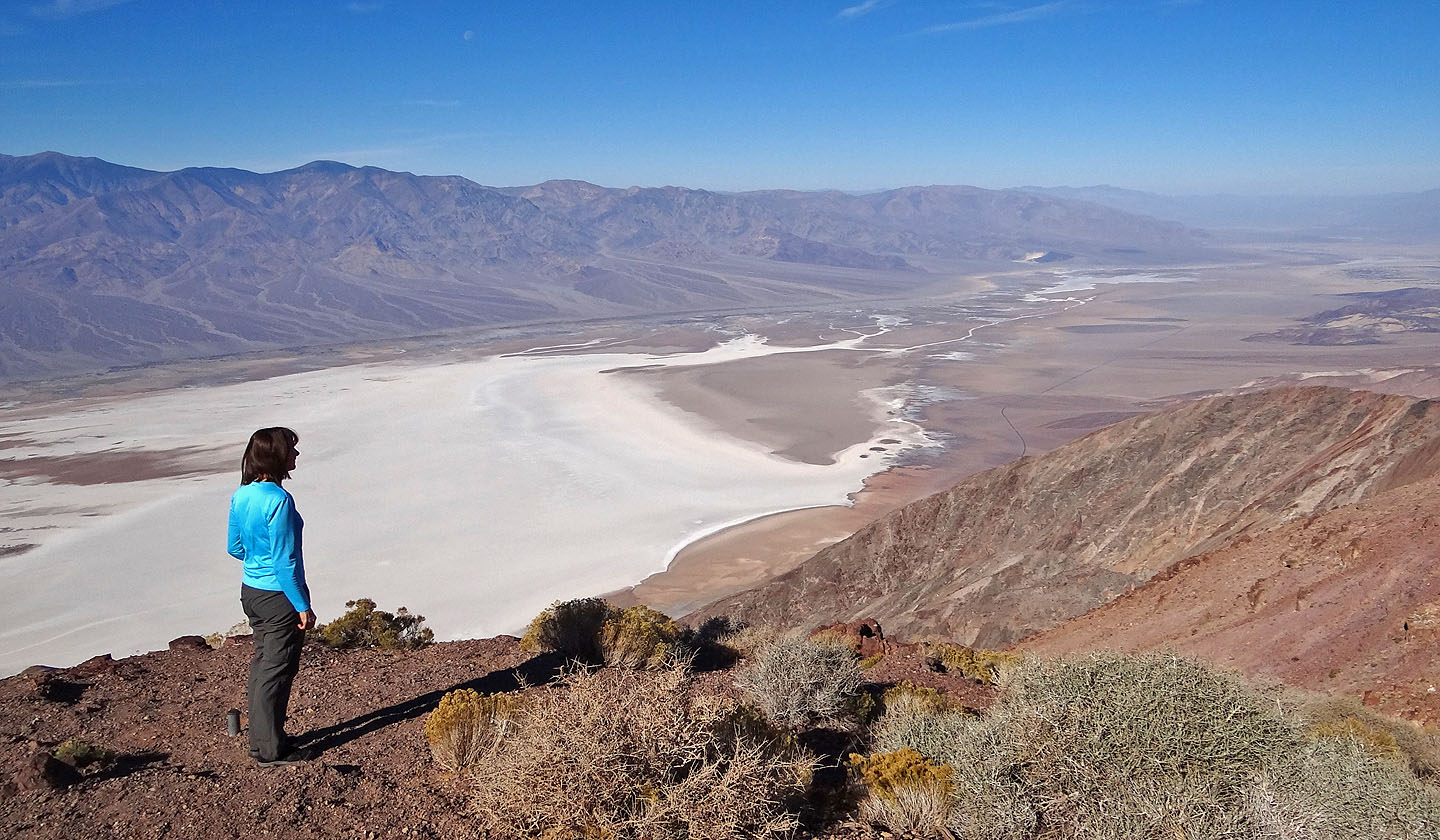 The trailhead: Dantes Viewpoint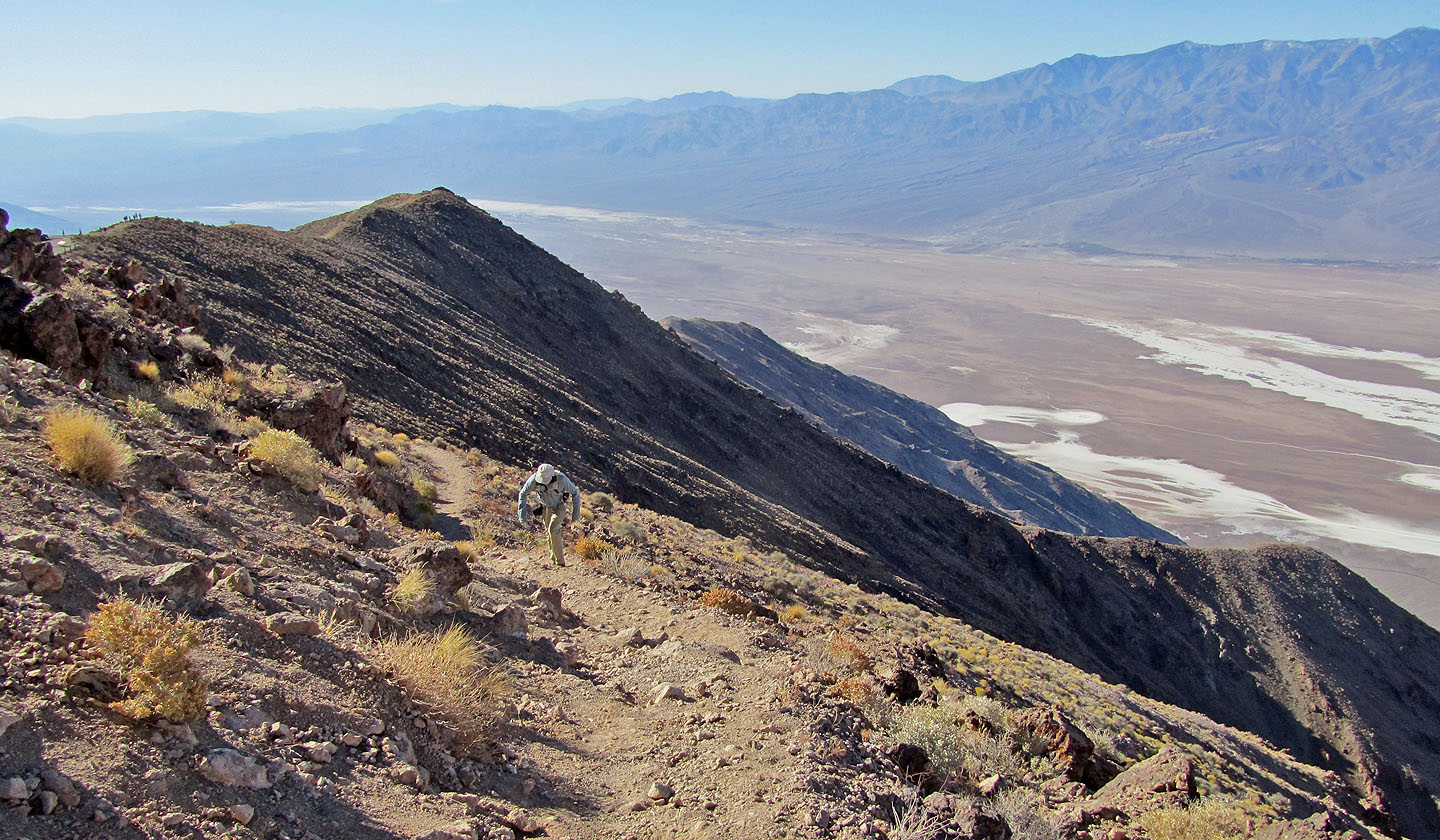 Hiking up the trail

Dantes Peak ahead


View from Dantes Peak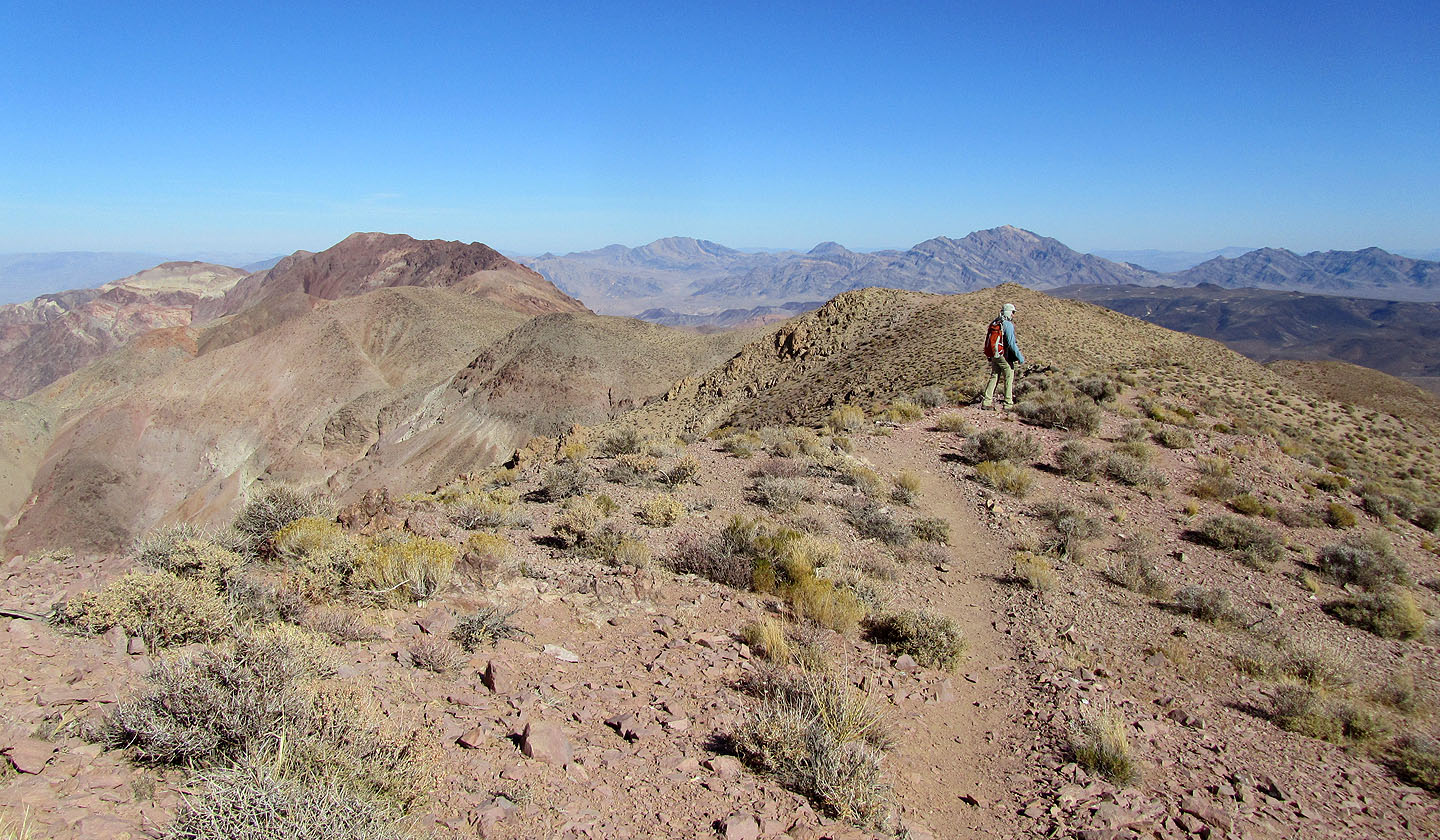 Off to Mount Perry, the red rock on the left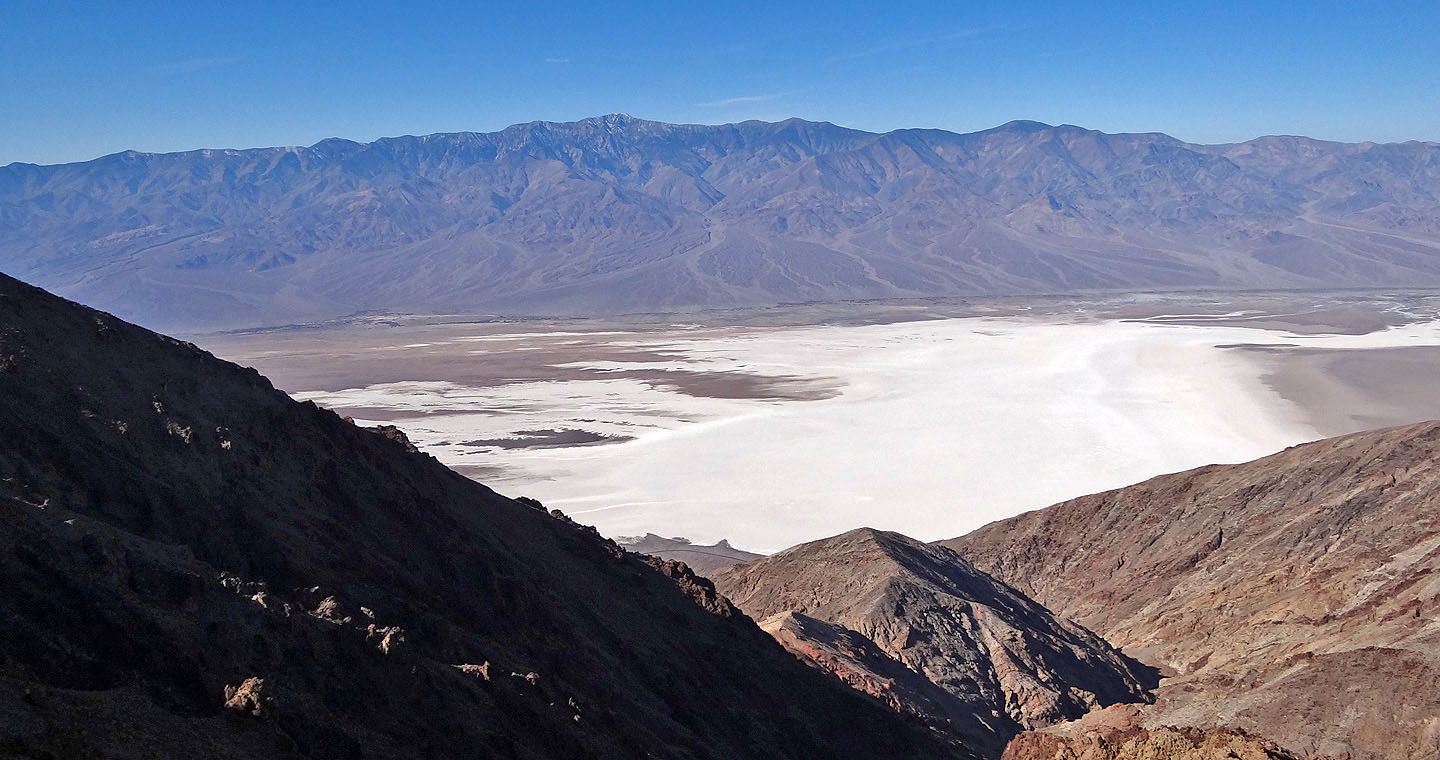 Badwater Basin and Telescope Peak (mouse over to zoom in)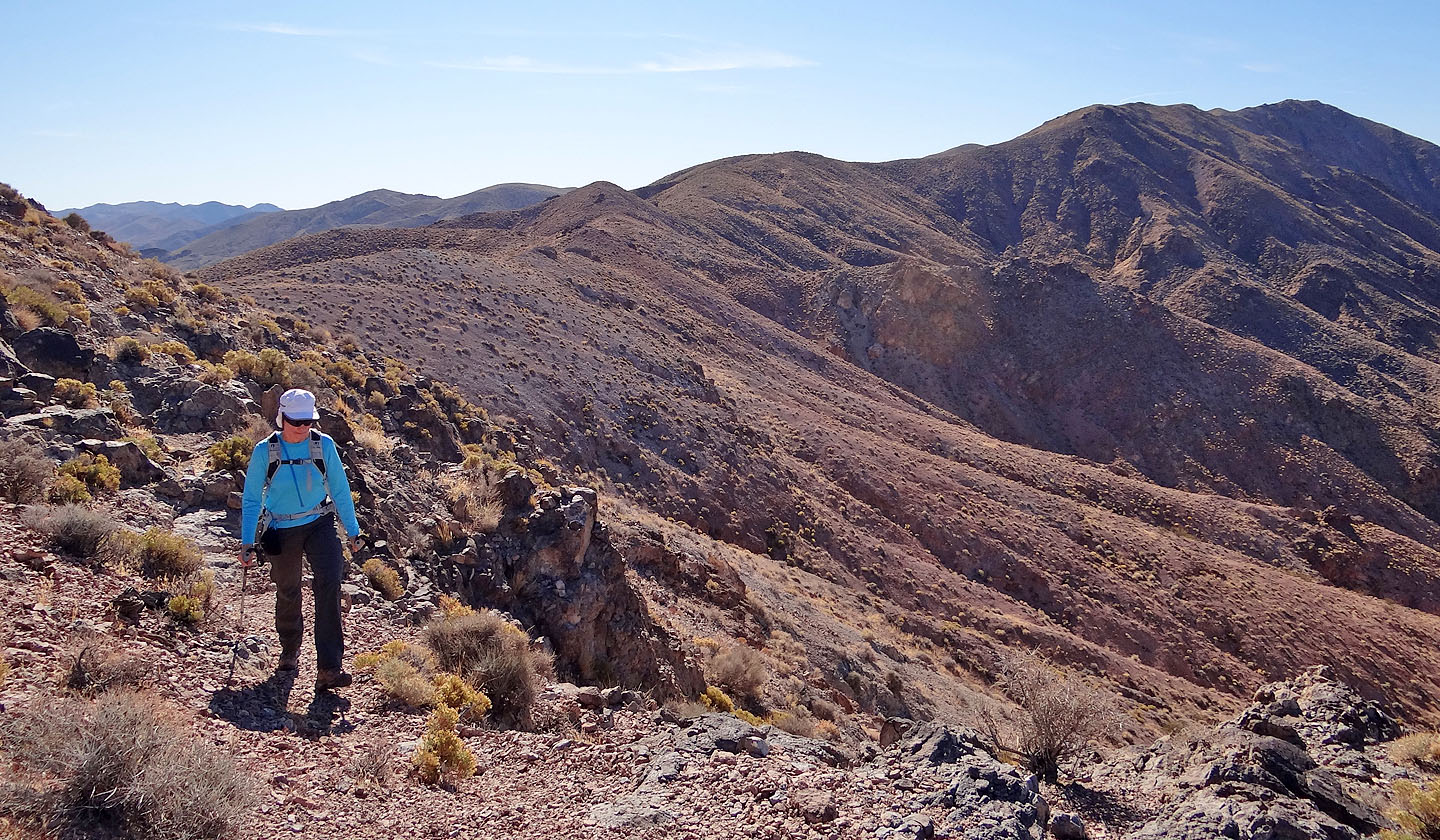 Looking back at Dantes Peak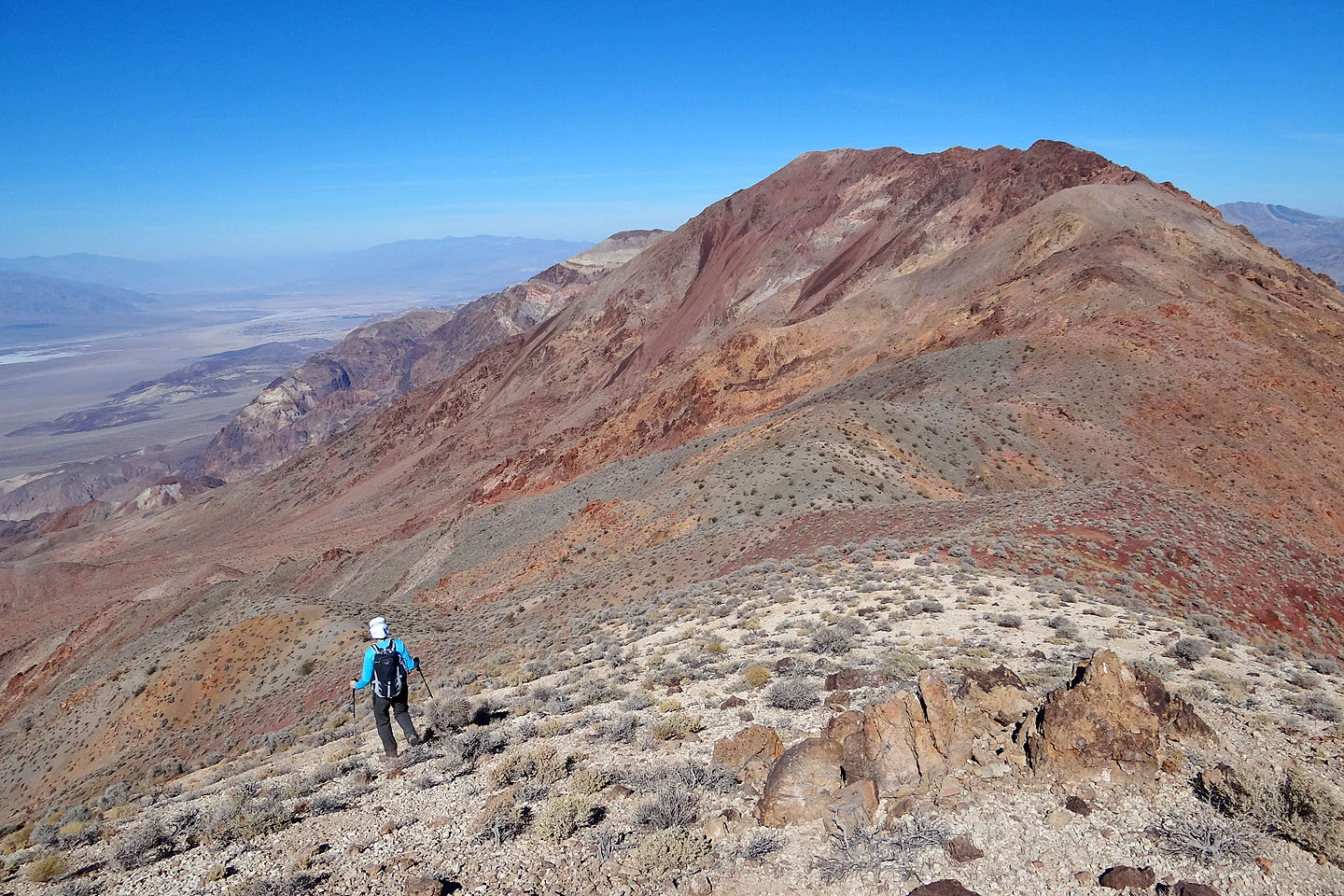 Still losing elevation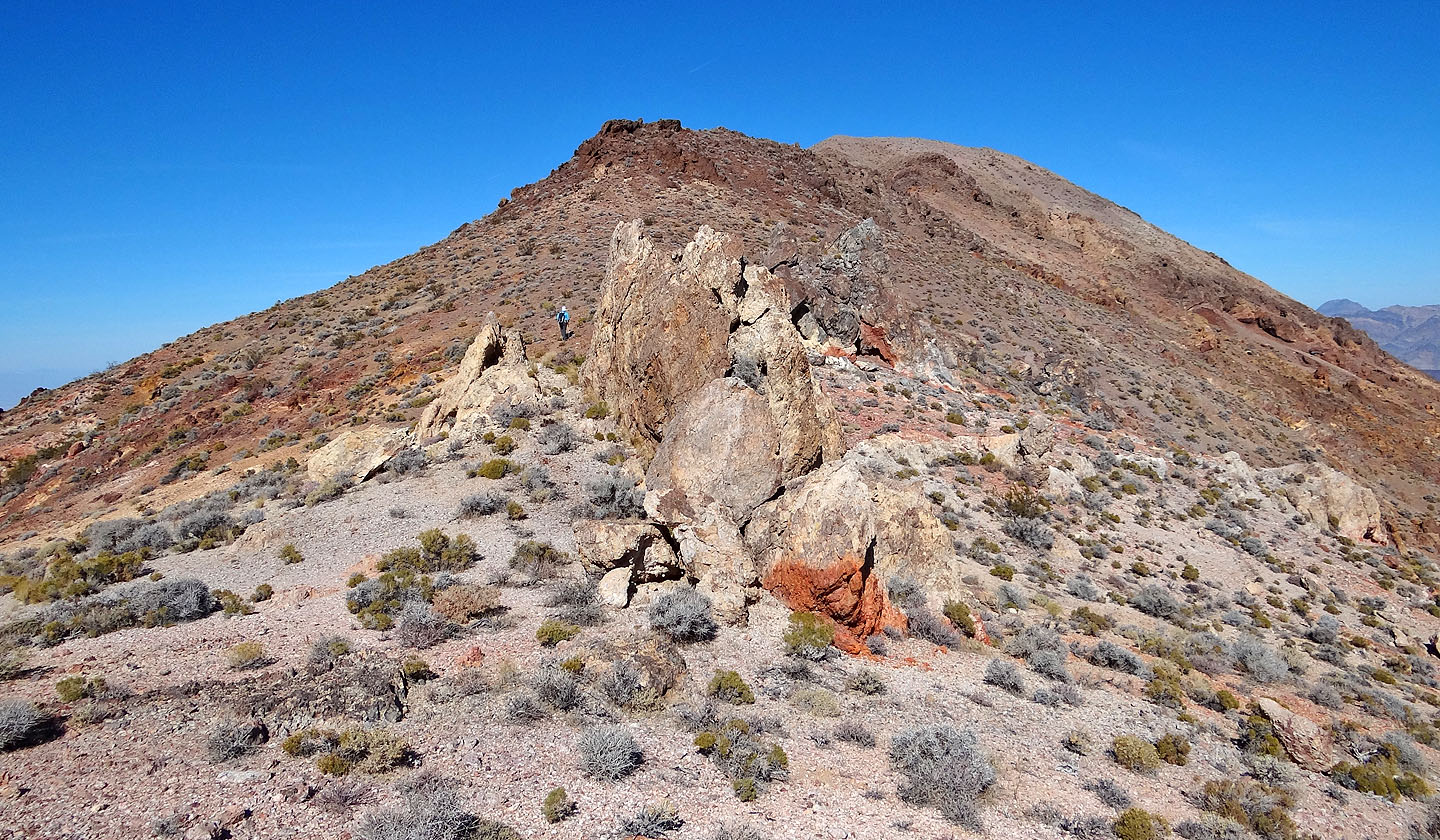 Approaching the red rocks of Mount Perry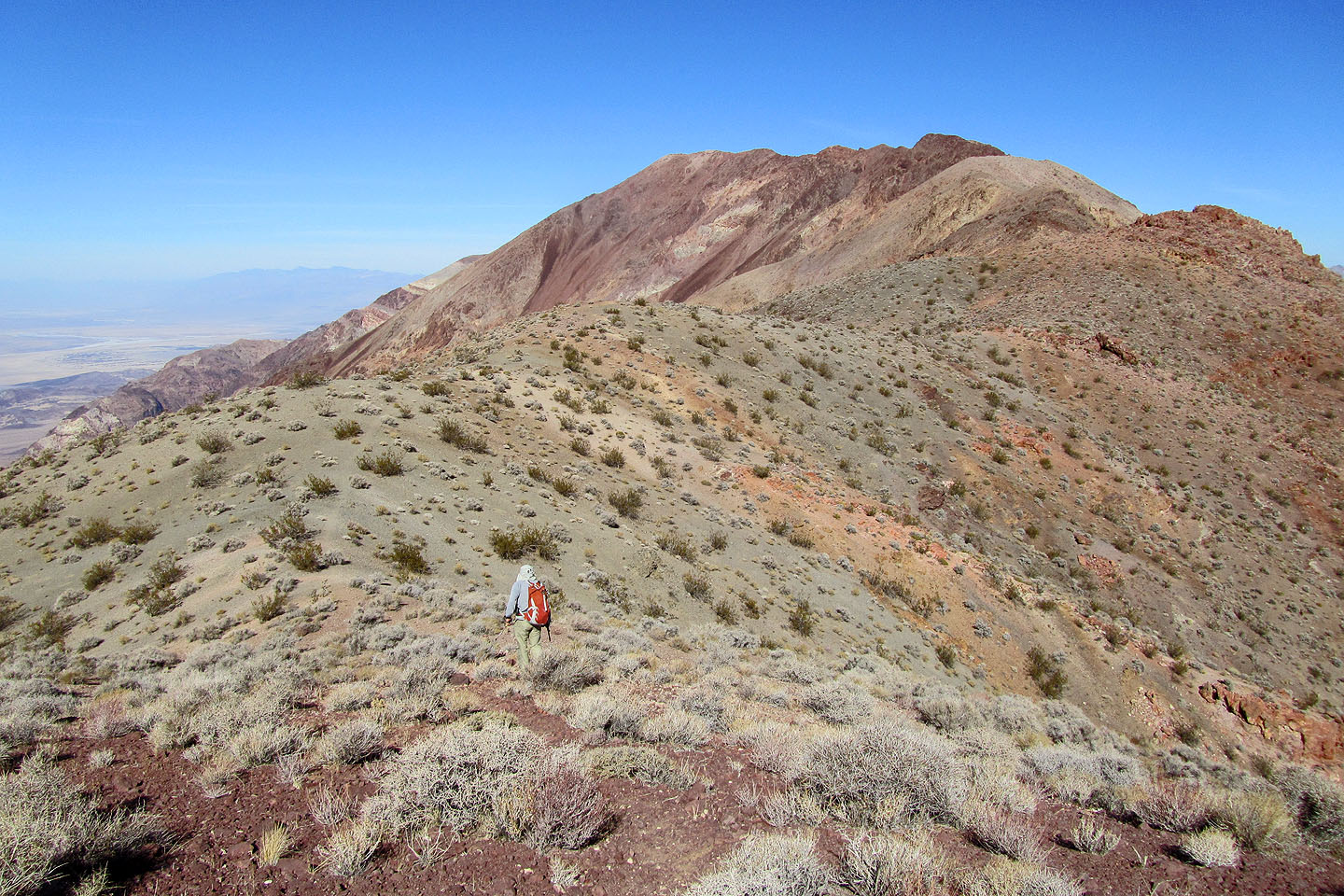 Colorful landscape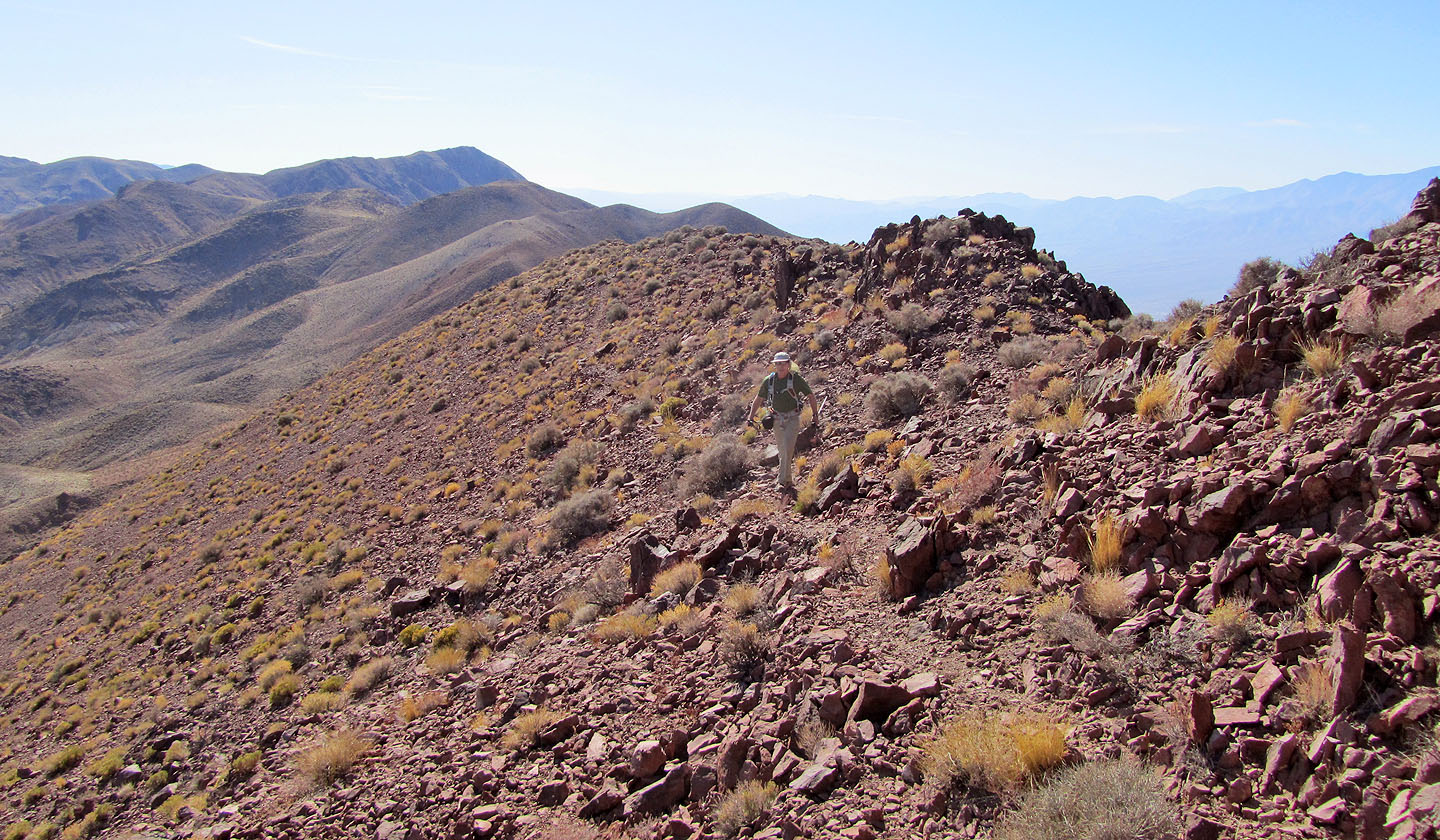 Looking back along the ridge all the way to Dantes Peak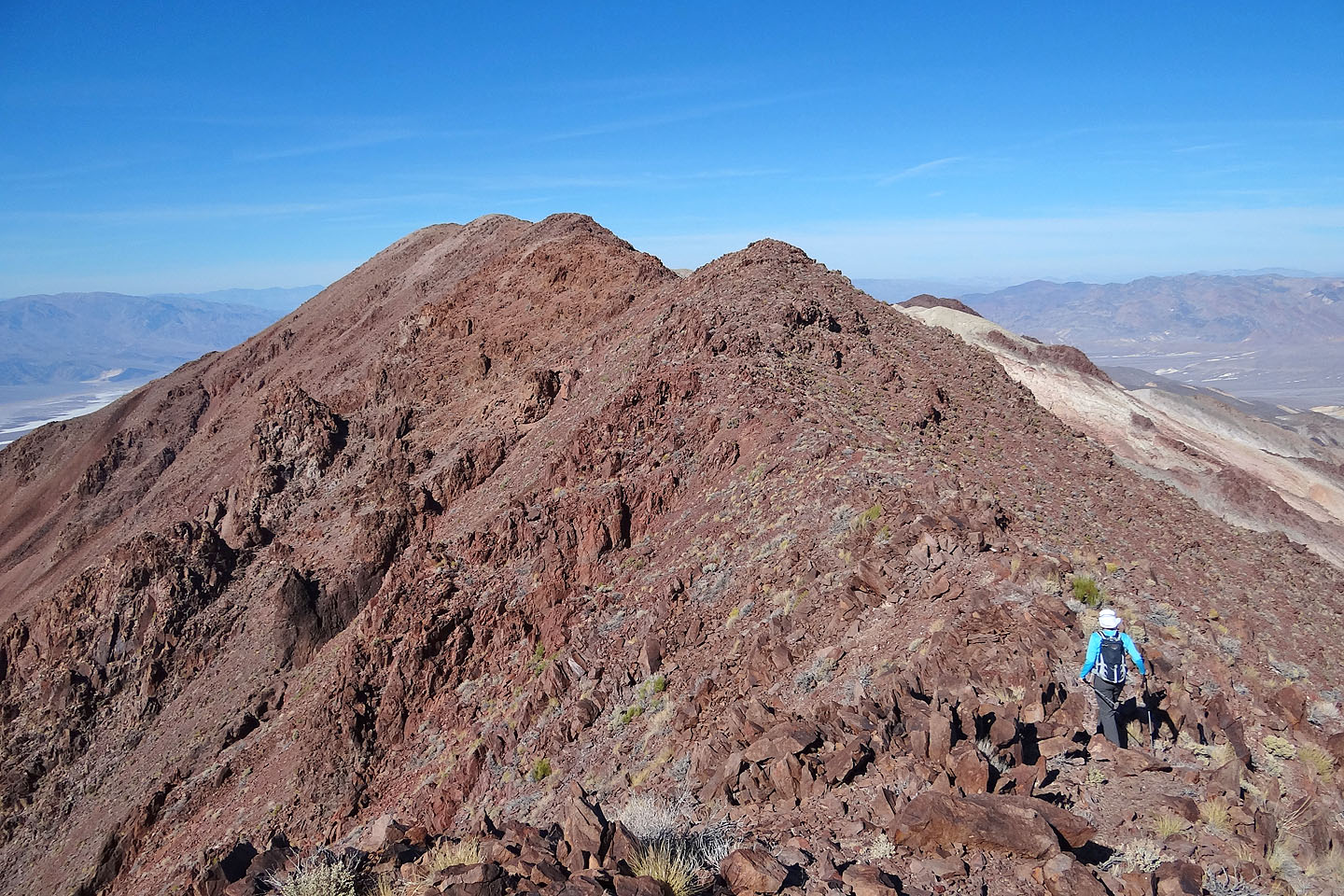 The summit is the second bump from the left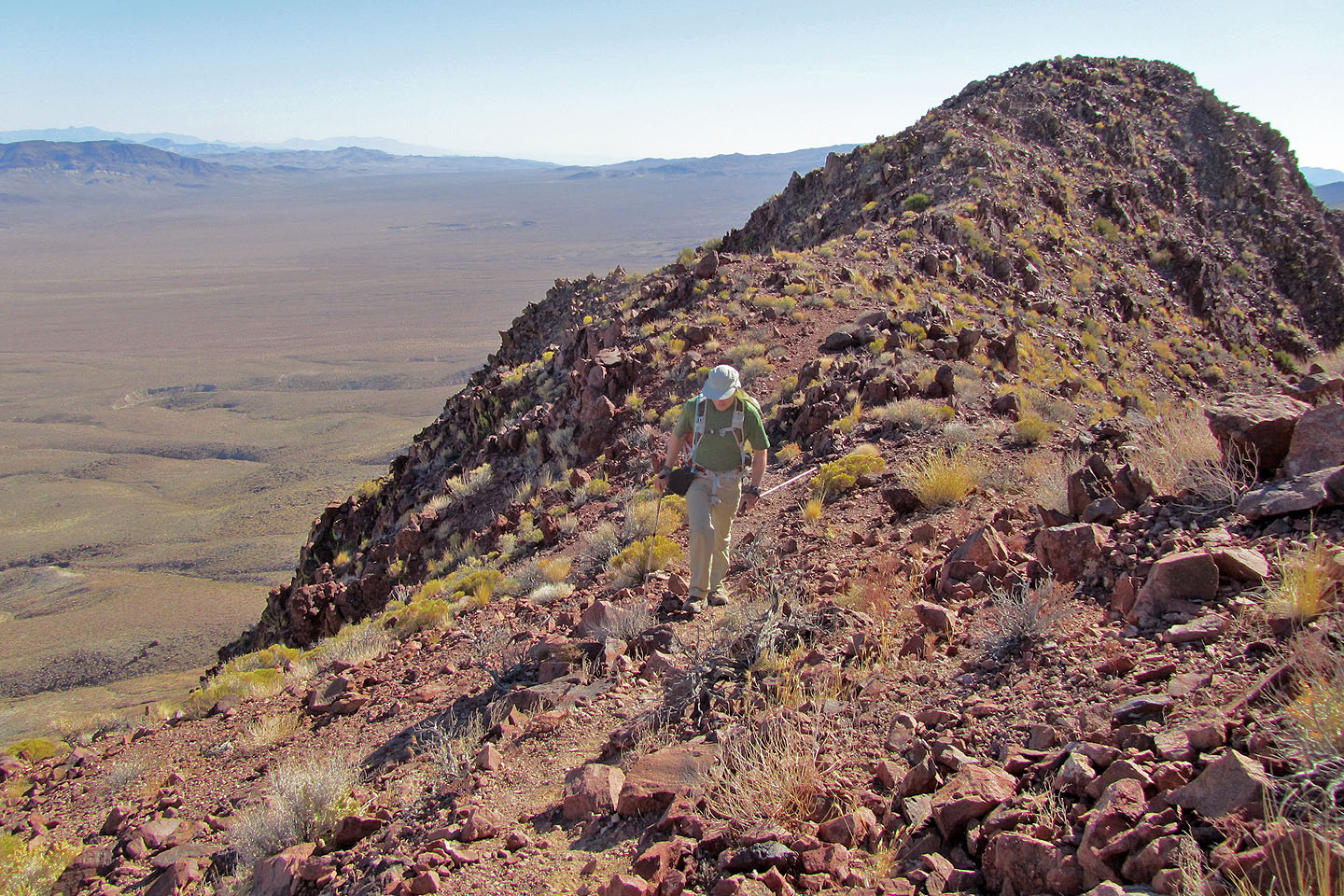 Flat expansive desert behind me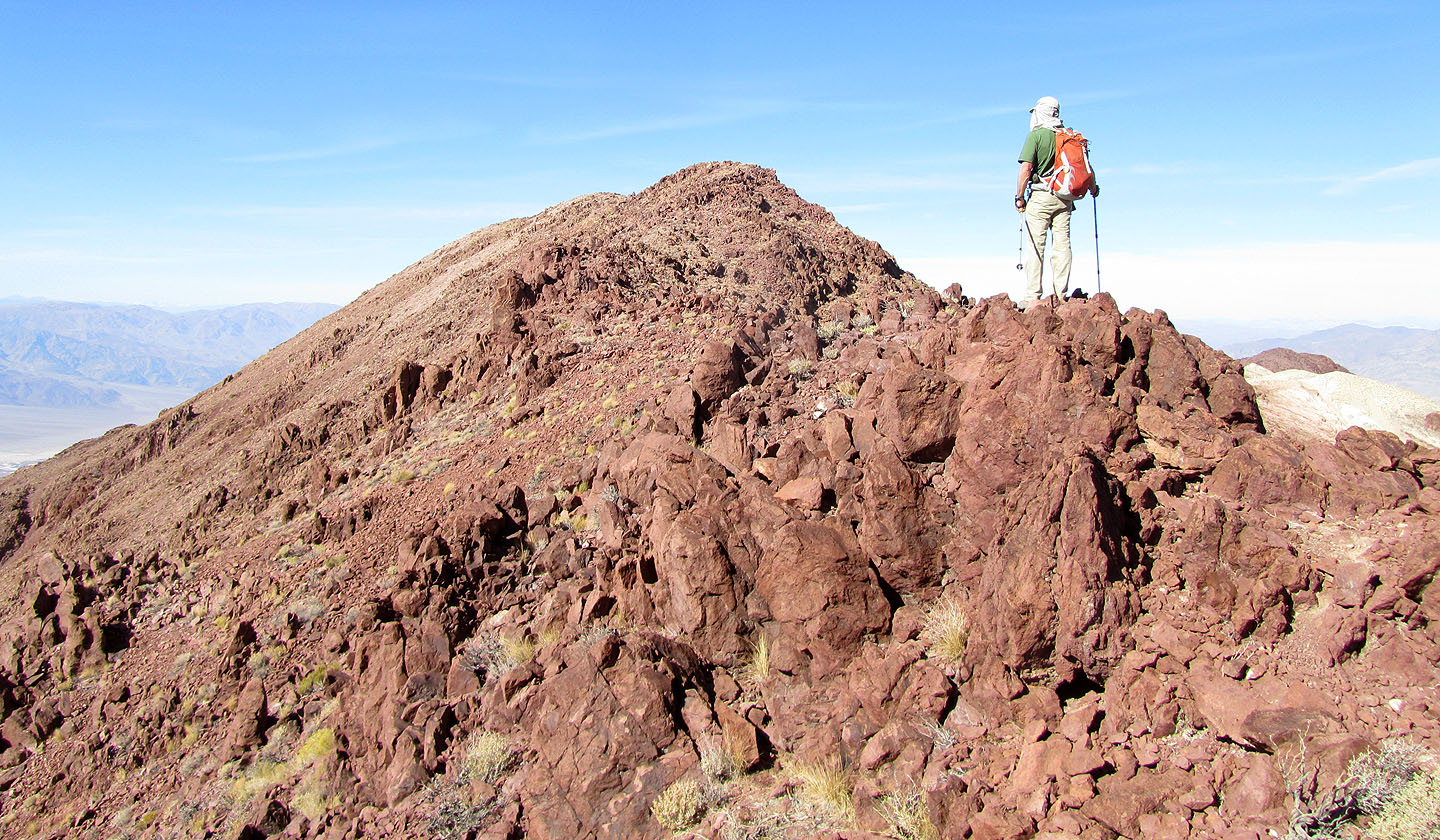 Almost at the summit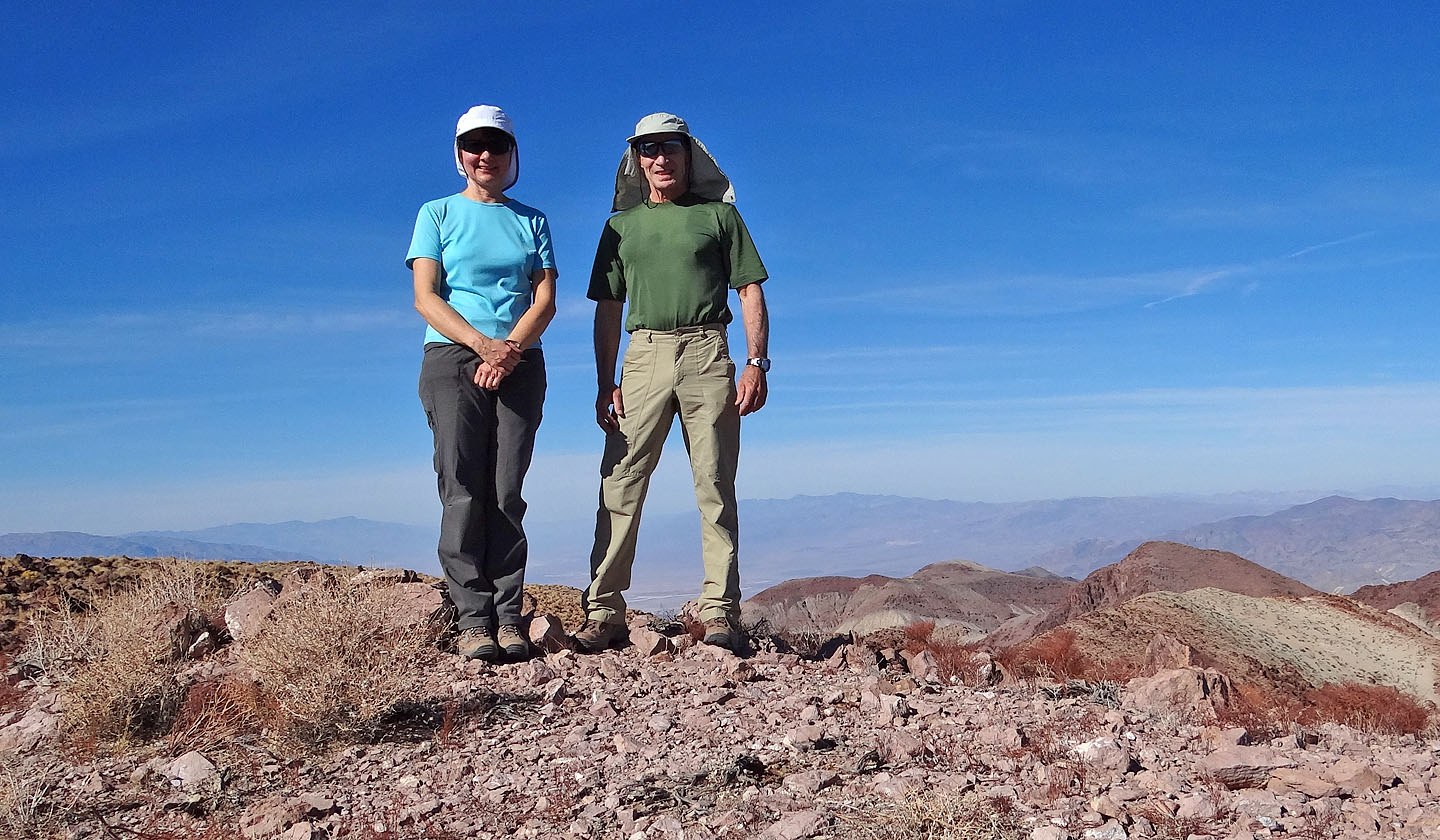 On Mount Perry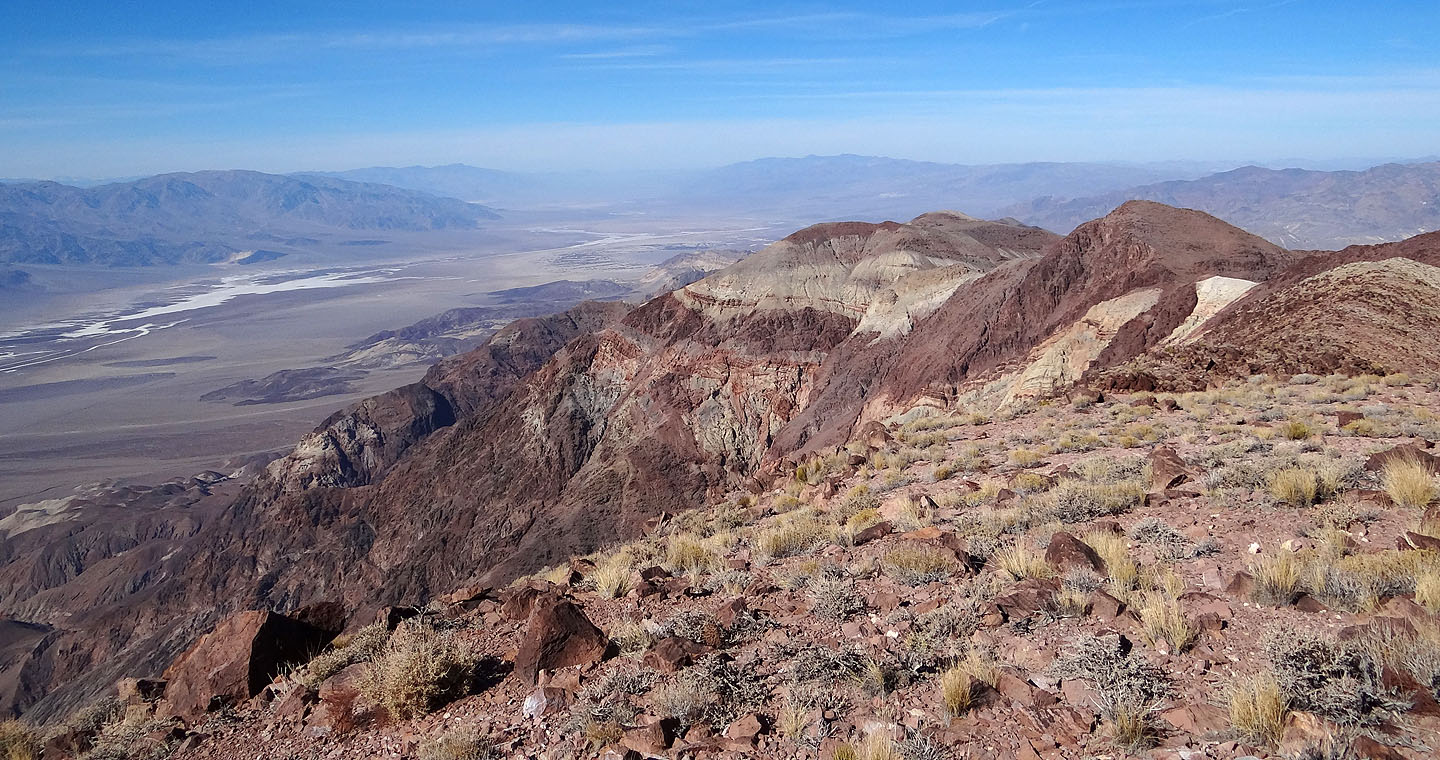 View from past the summit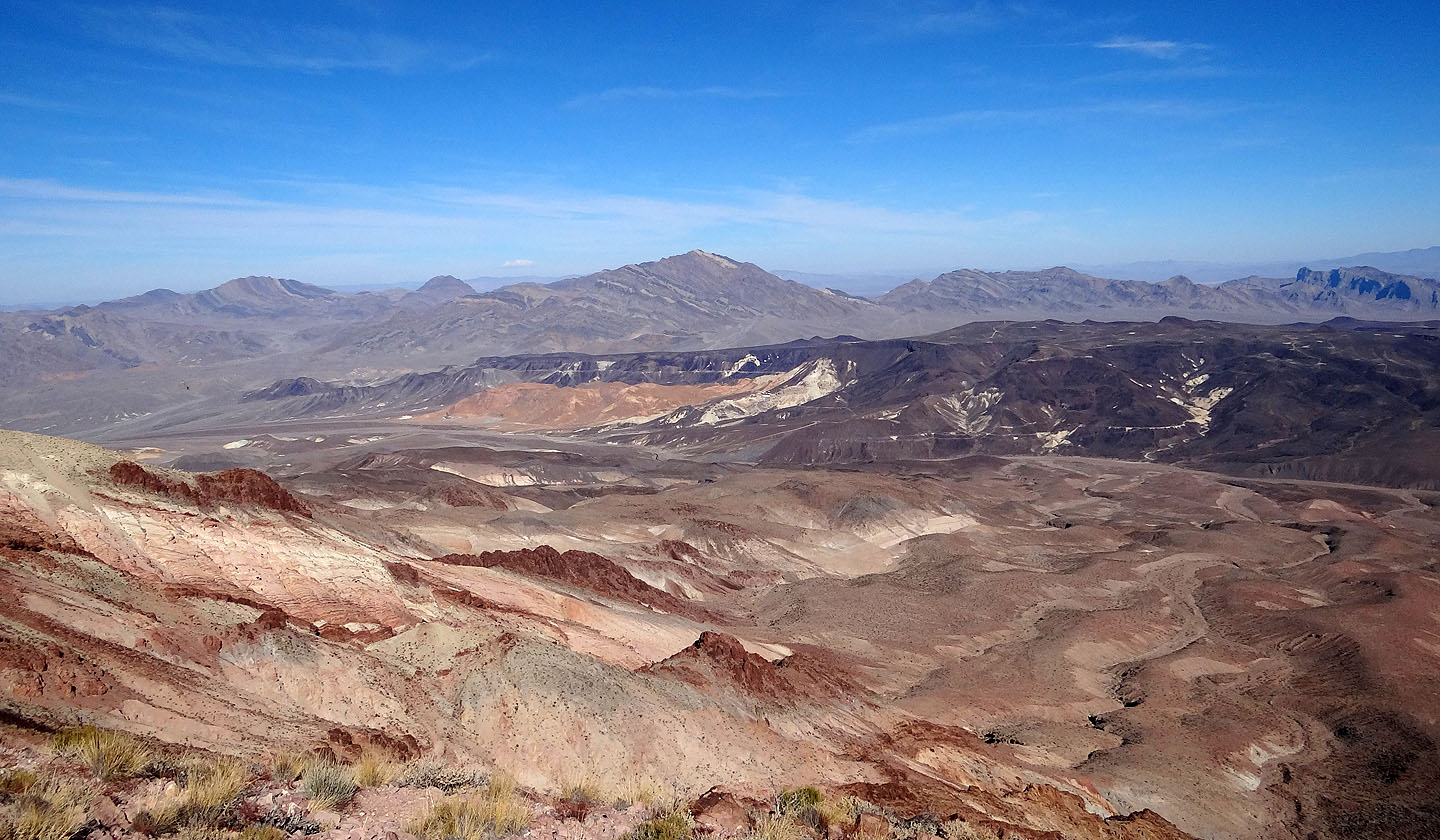 View northwest to Pyramid Peak (mouse over to zoom in)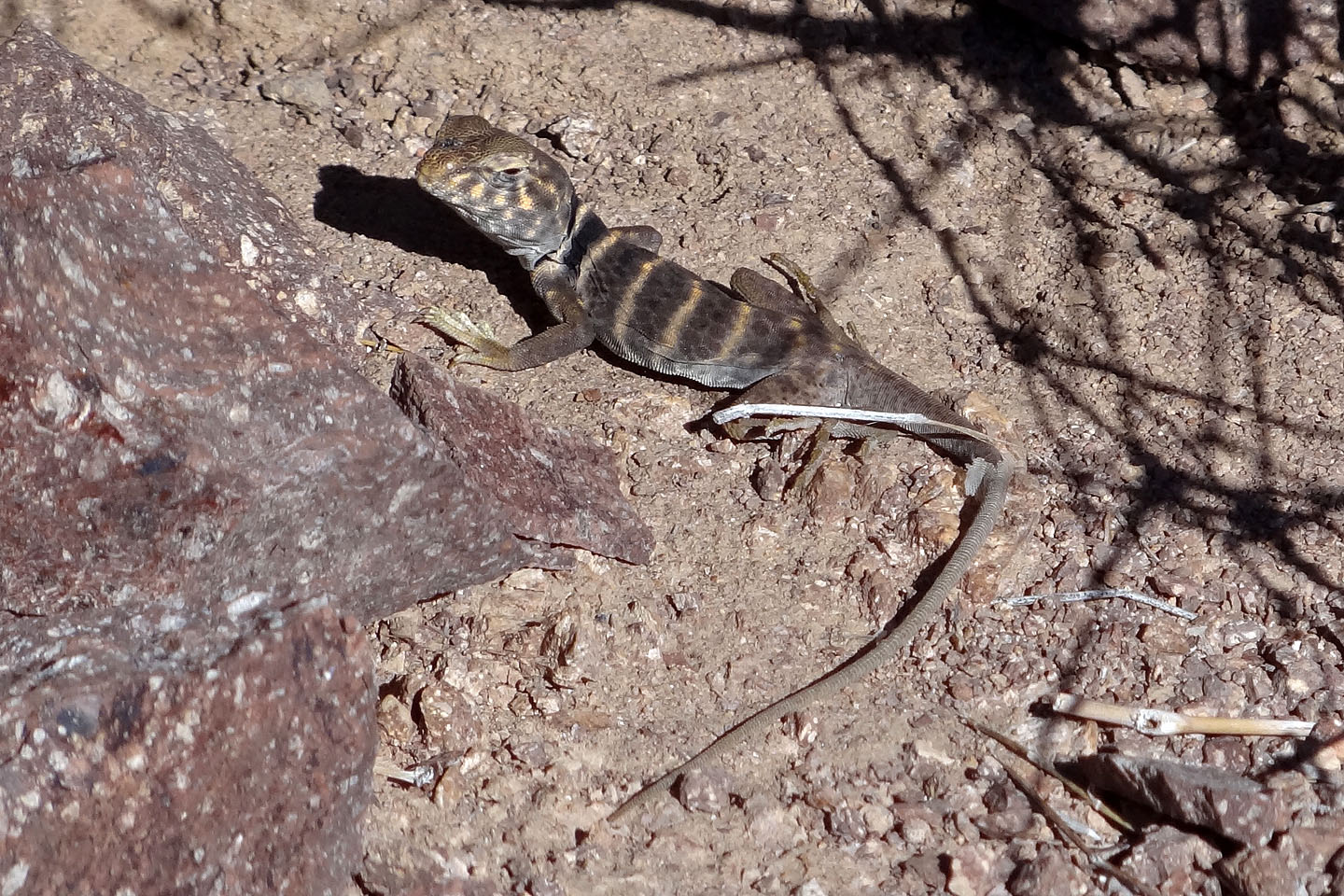 I wasn't sure about this lizard, so I emailed Jim Boone. He assured me it was a
great basin collared lizard.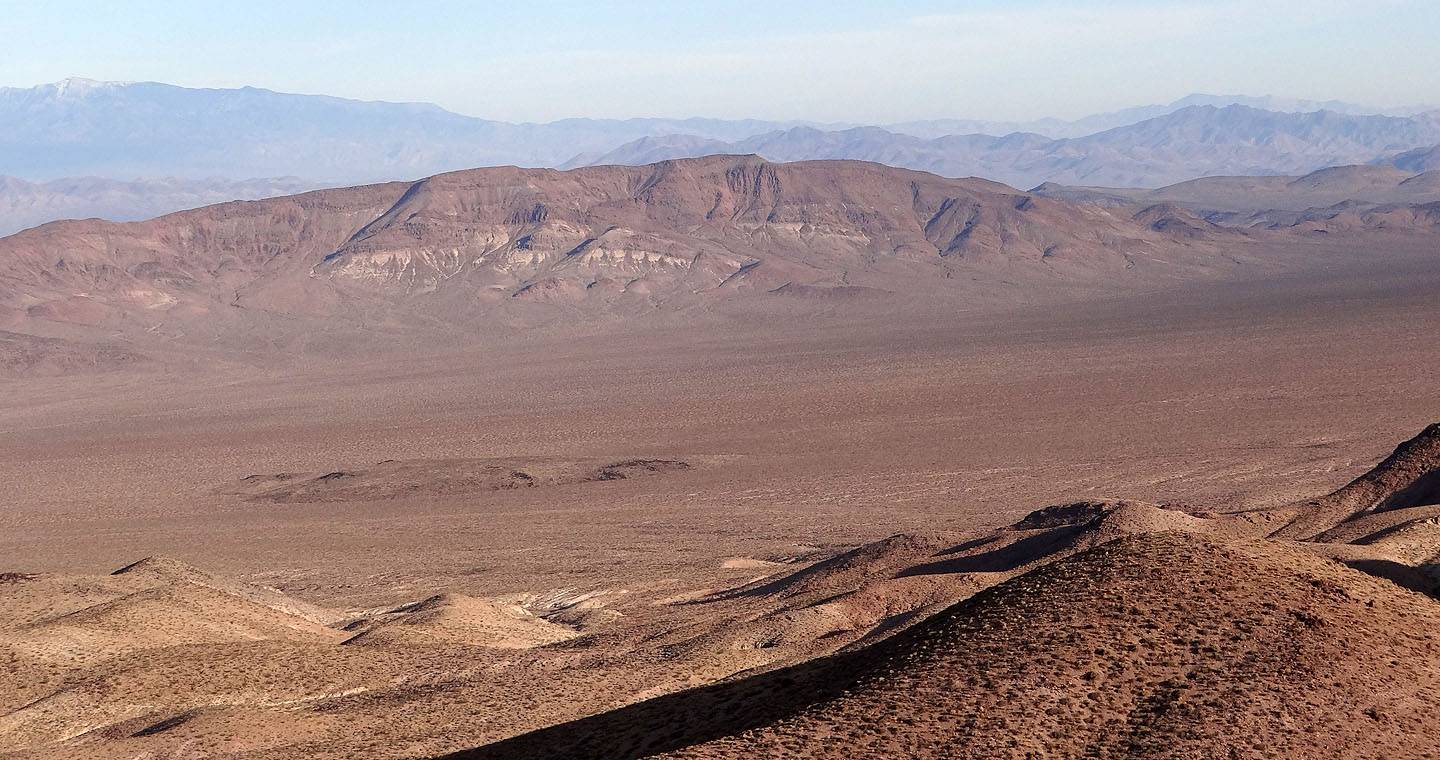 Bat Mountain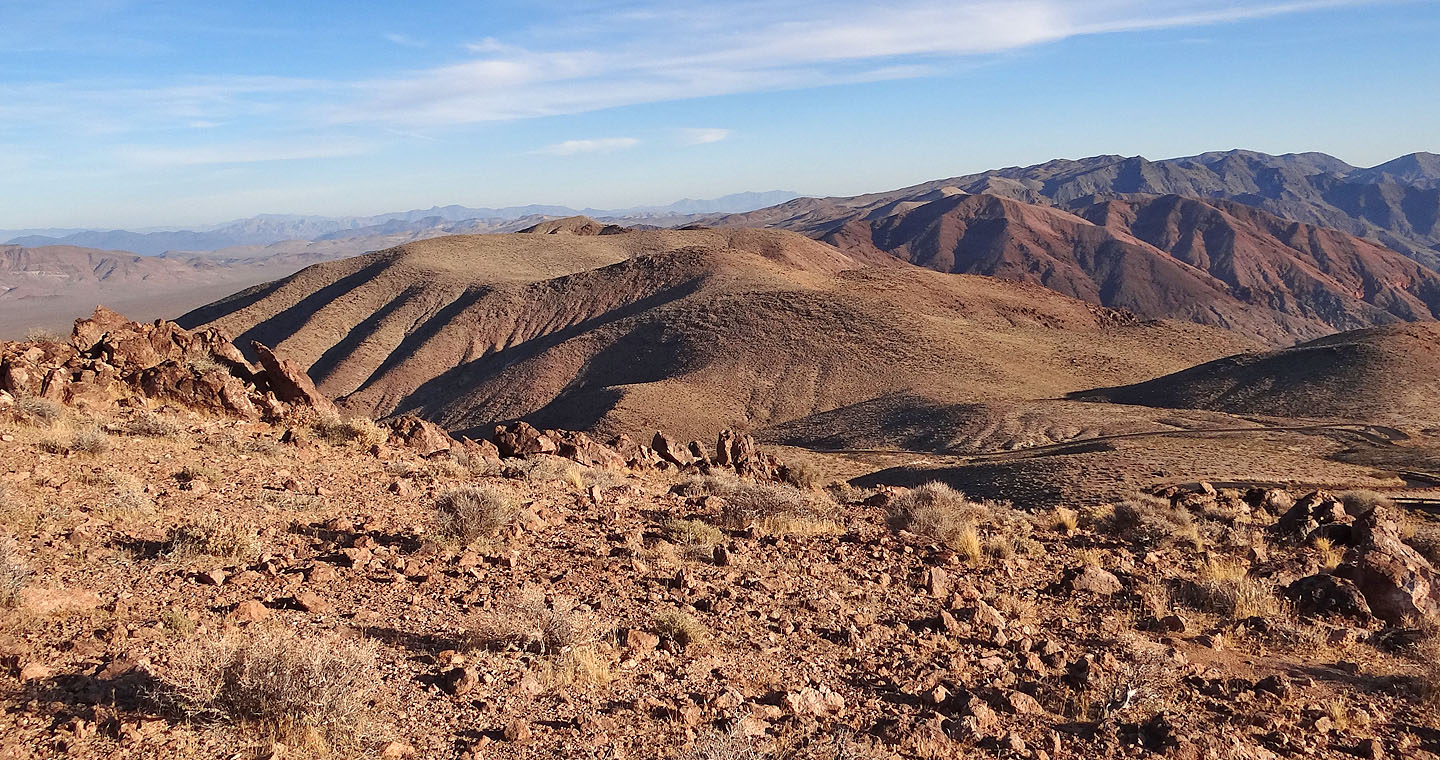 We were going to climb Coffin Mountain (filling the centre) after doing Dantes and Perry but it
looked too uninspiring.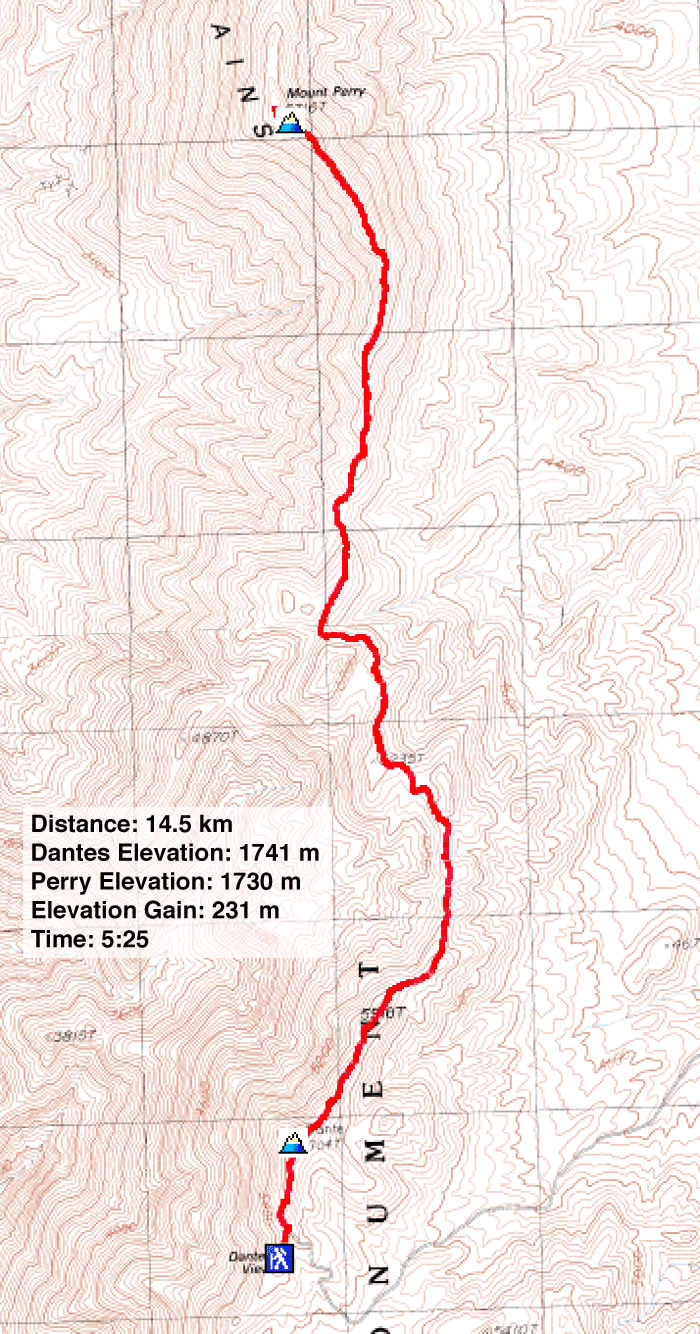 Ryan and Dantes View 1:24,000 Topo
(9.0 mi, 5712 ft, 233 ft, 5676 ft, 7587 ft)