bobspirko.ca | Home | Canada Trips | US Trips | Hiking | Snowshoeing | About


View northeast from a clearing includes Lipallian and Protection Mountains
"Temple Lake Ridge"
Lake Louise
March 30, 2002
This unnamed ridge east of Temple Lake looked like a good destination for snowshoeing. We parked at the overflow campground 6 km east of Lake Louise and headed up the slope. After crossing Morraine Lake Road and Morraine Lake Trail, we made our way up the ridge.
We decided to turn back when we couldn't keep to the ridge because of rocky terrain, and ascending the open west slopes looked dangerous because of the avalanche risk. Even though we didn't make the summit, it was an enjoyable outing. I only wish it hadn't been so cloudy so we could have had better views.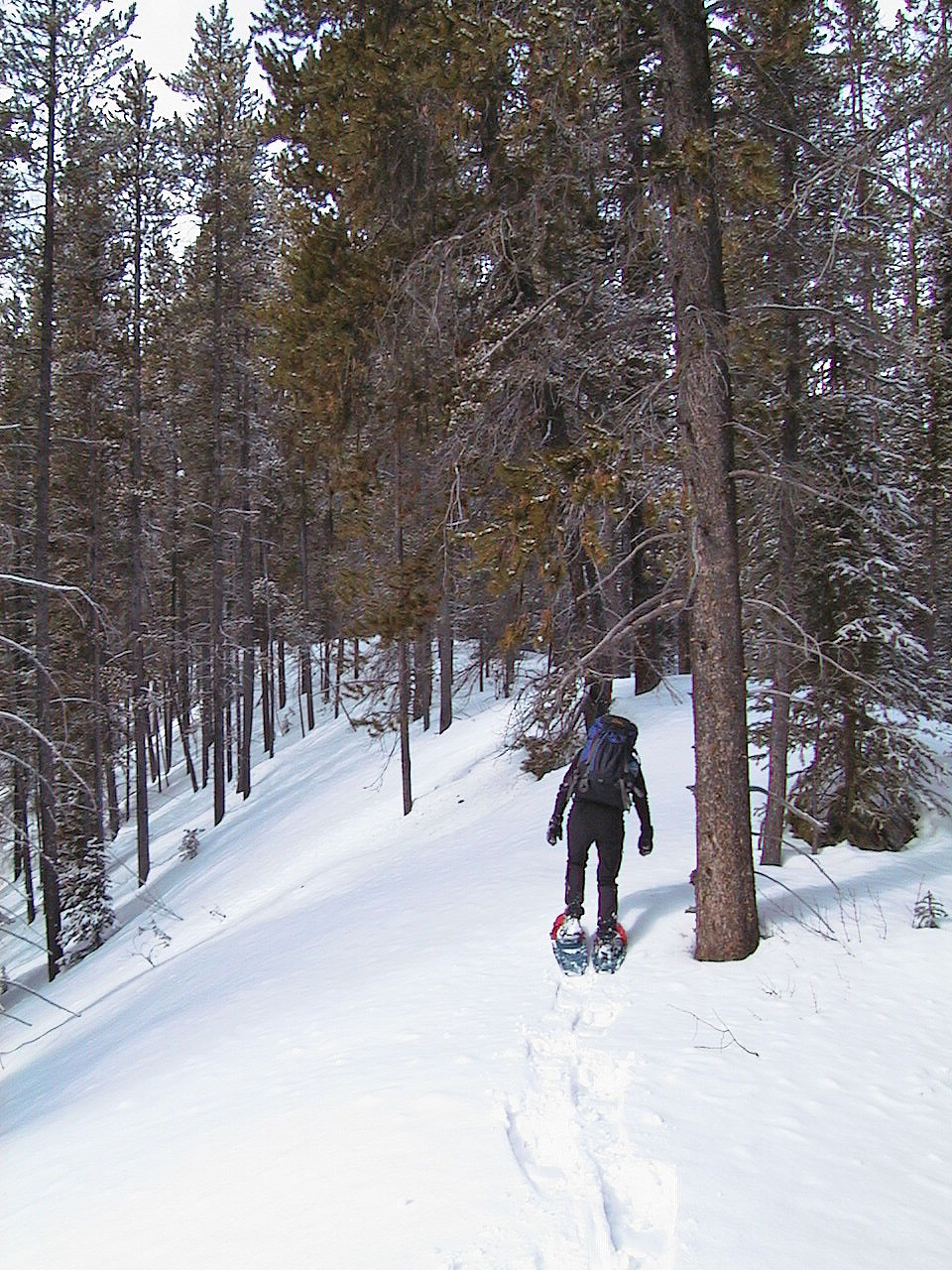 We start up on easy terrain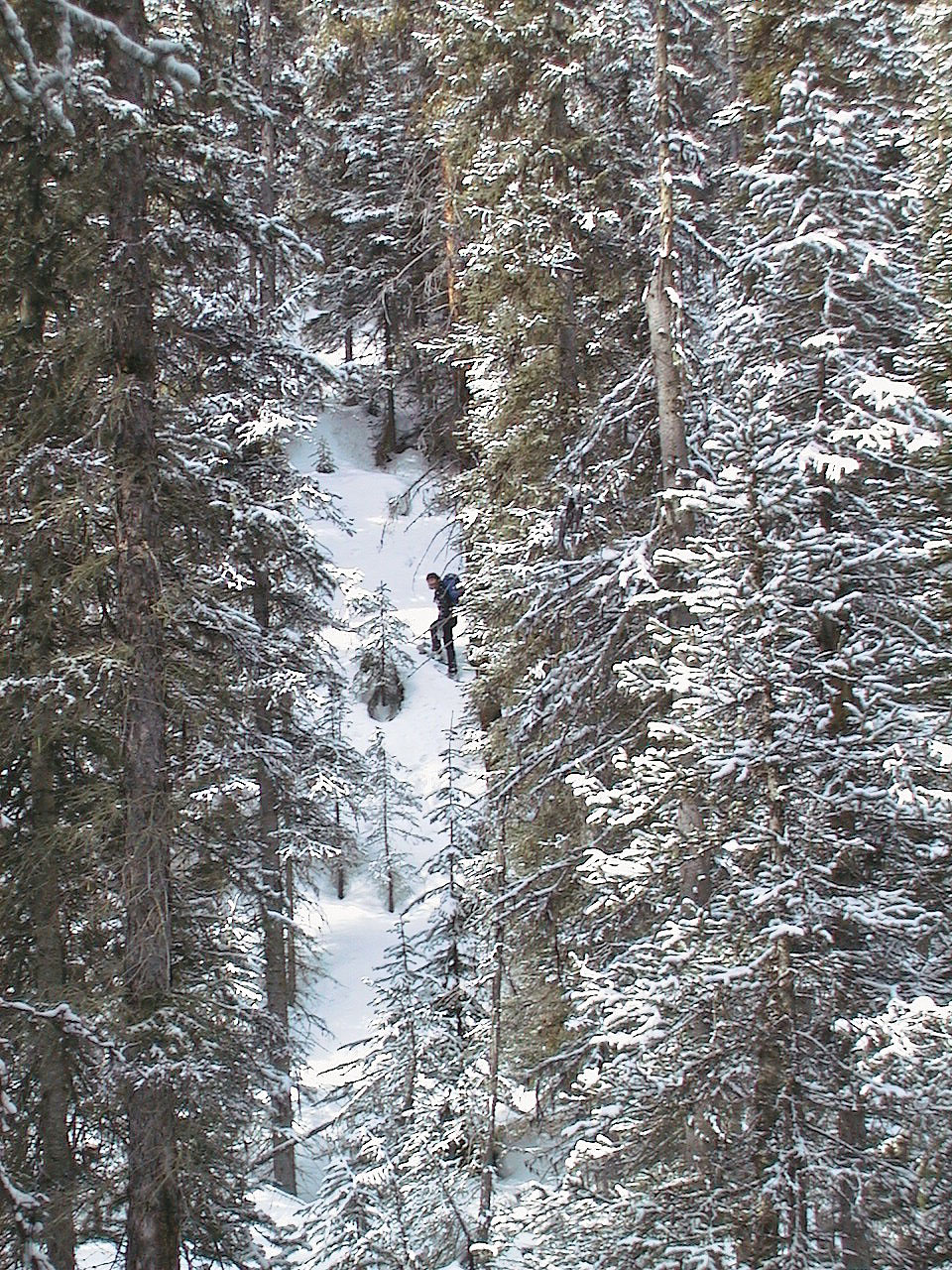 Dinah makes her way up the other side of a ravine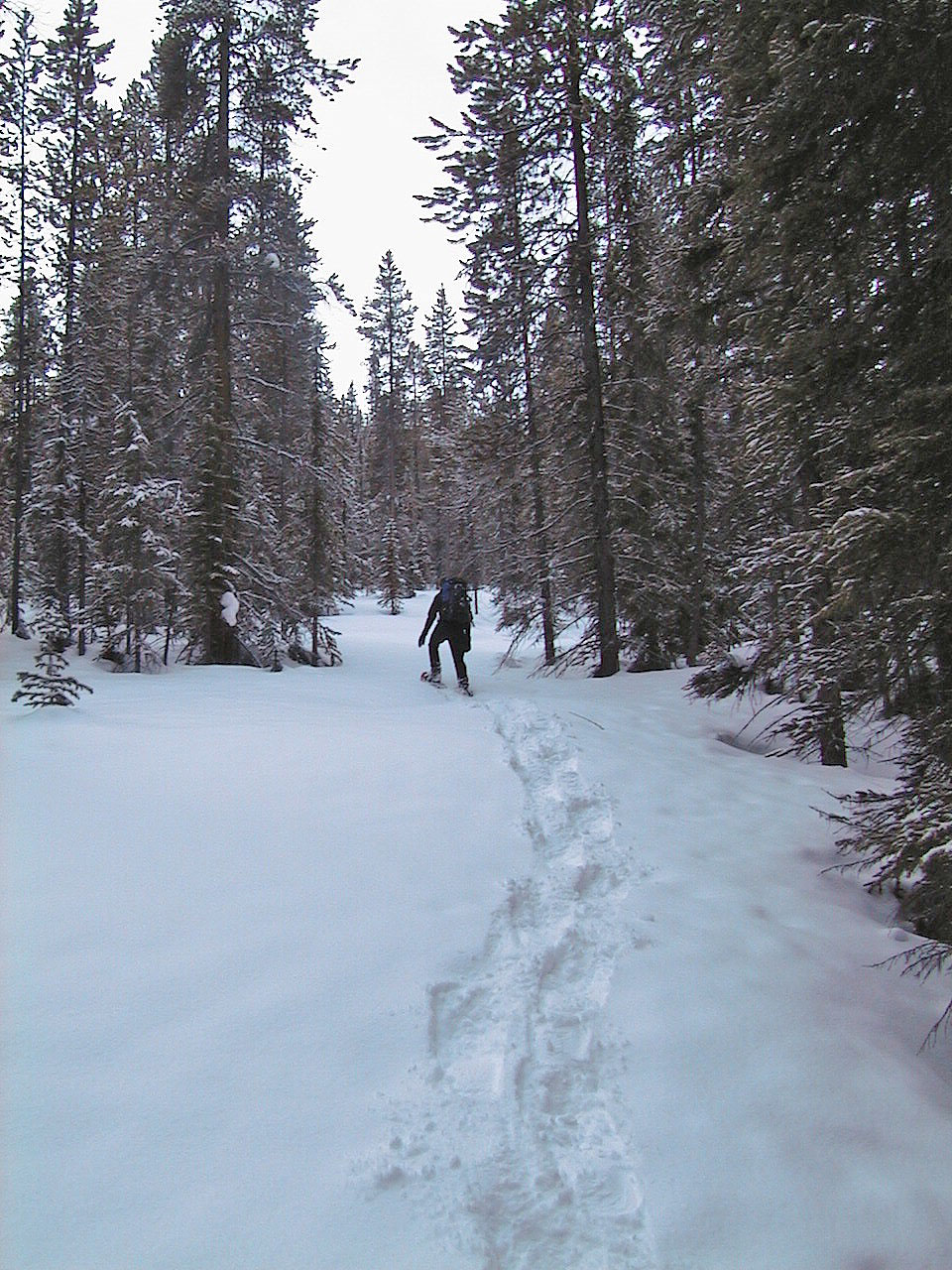 After crossing the Morraine Lake Trail we followed an opening in the trees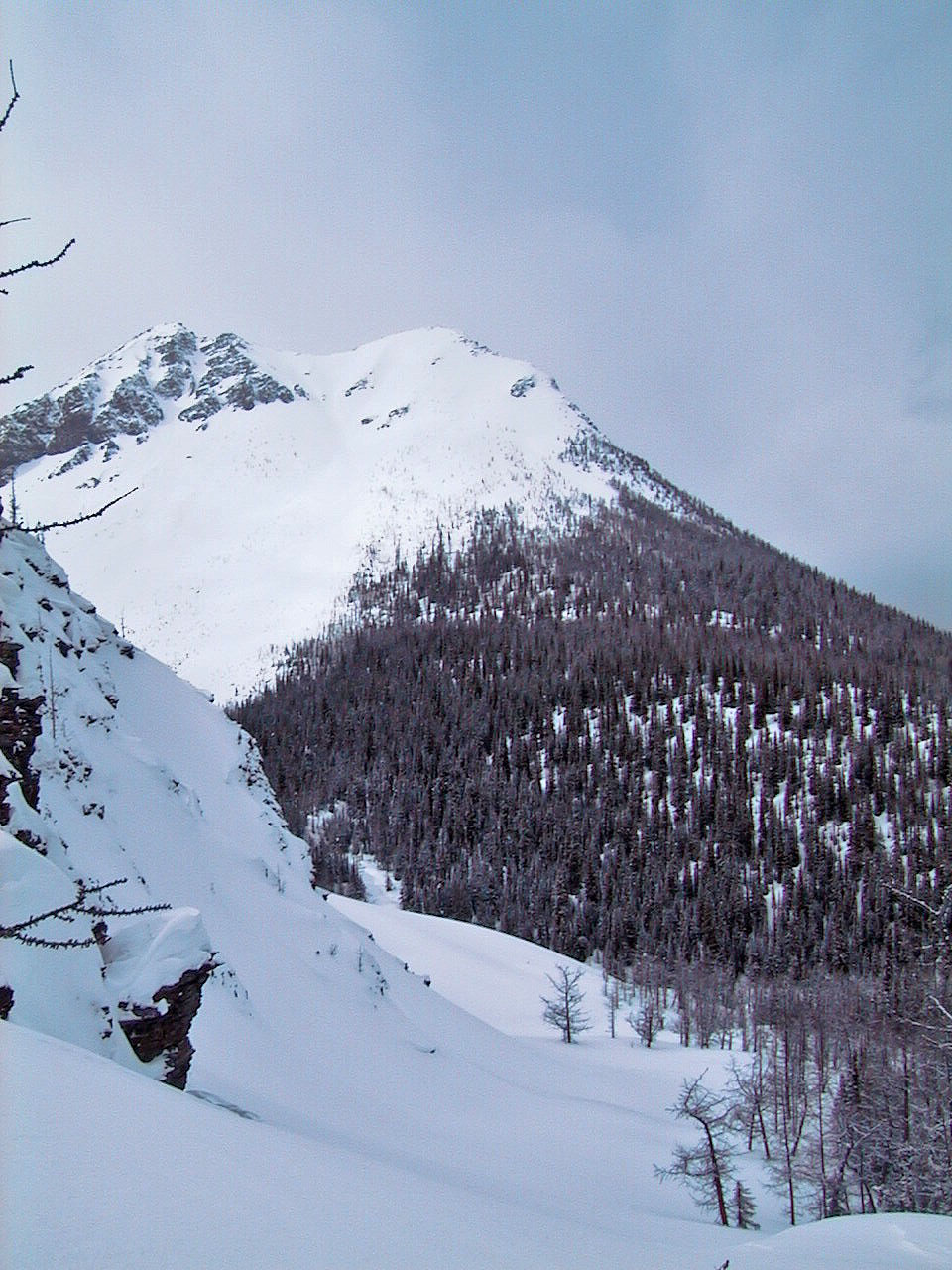 West, we see a peak unofficially named "Little Temple"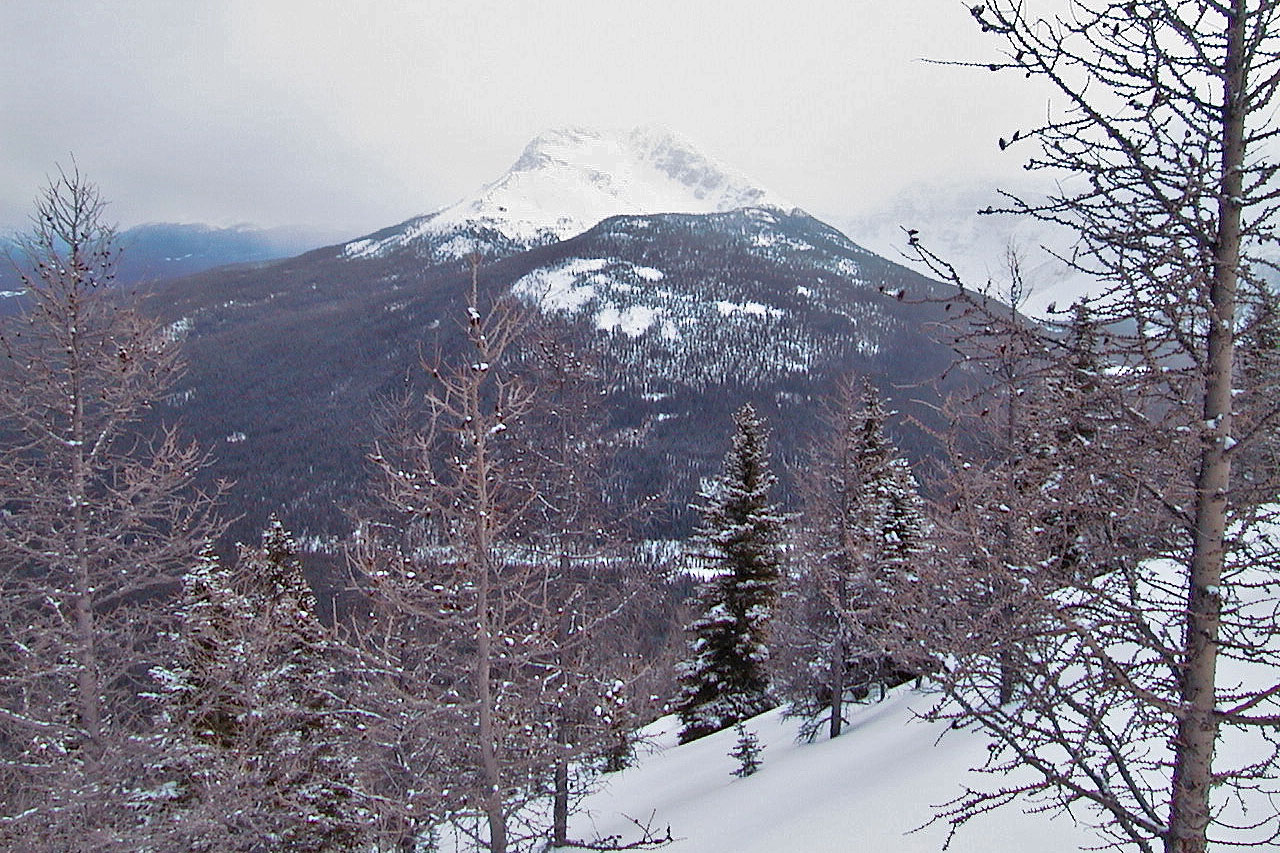 Panorama Ridge lies to the east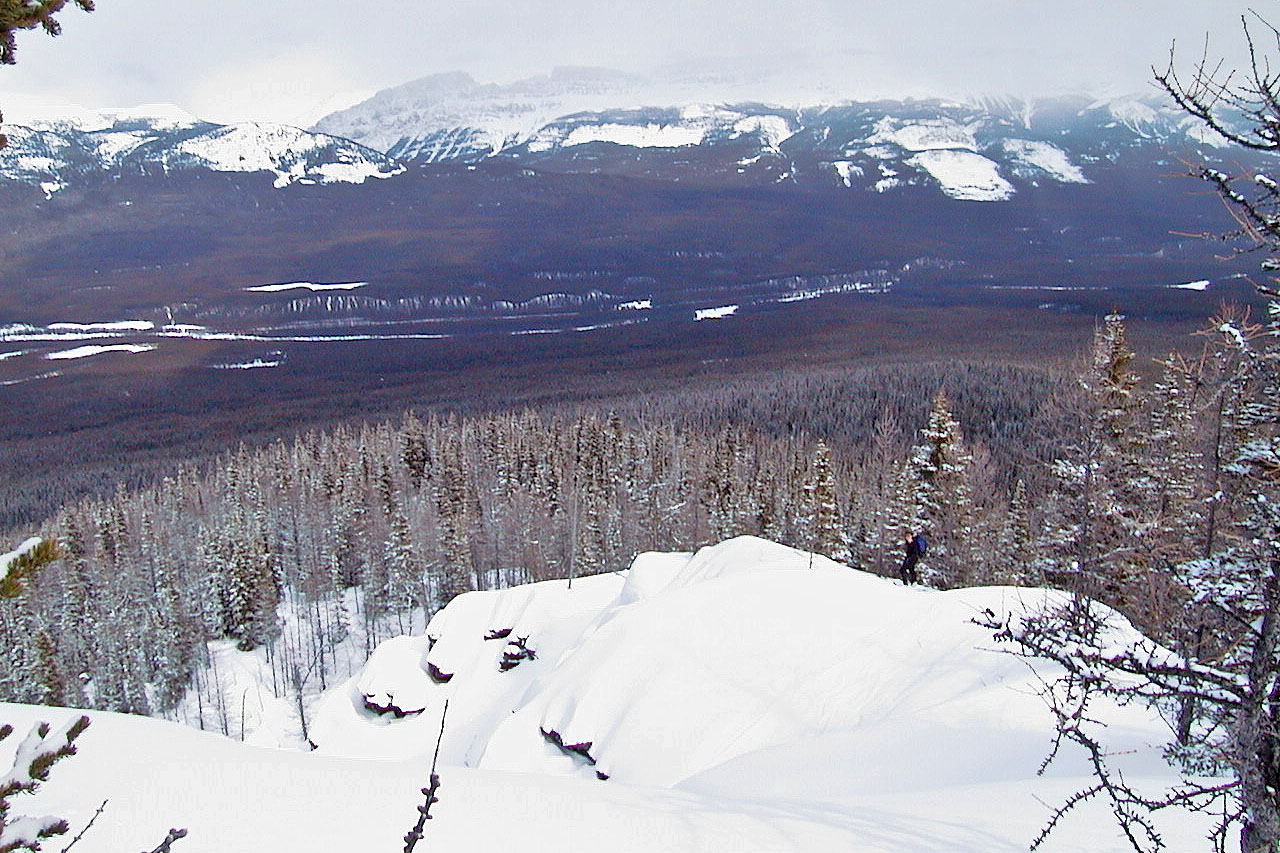 Looking down the open ridge we ascended (Dinah is on the right)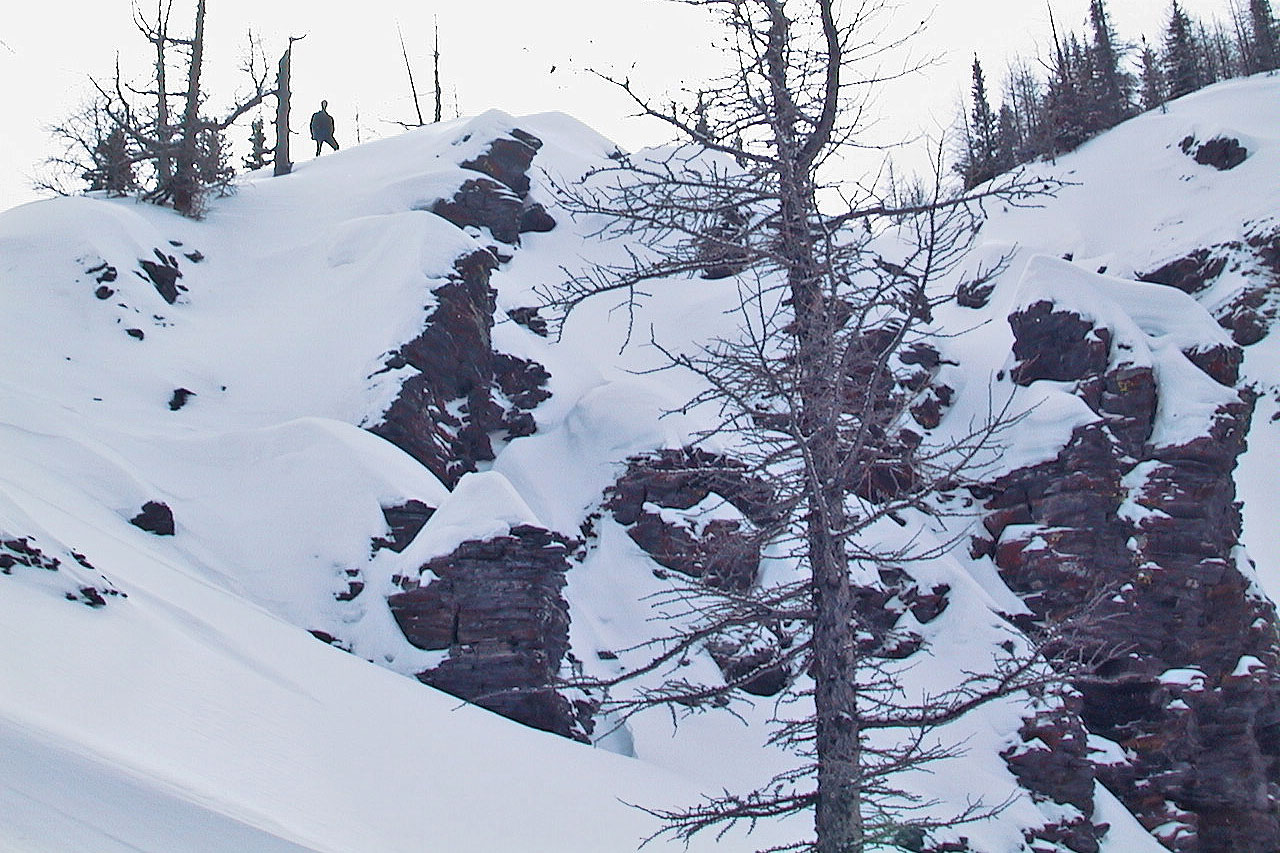 We turned back soon after this point

Dinah strikes a pose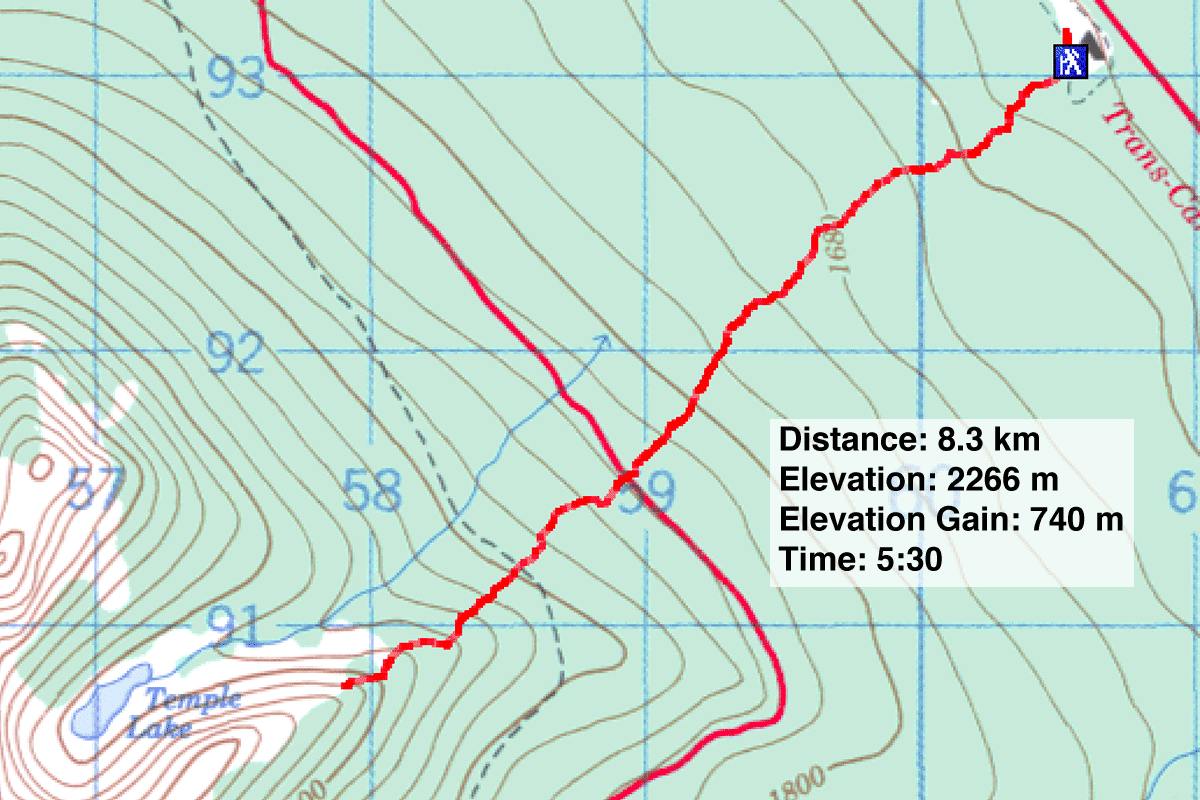 82 N/8 Lake Louise