bobspirko.ca | Home | Canada Trips | US Trips | Hiking | Snowshoeing | About
"South Rawson Lake Ridge"
Kananaskis
December 4, 2010
After reading Marko Stavric's Clubtread post for South Rawson Lake Ridge, Dinah and I decided this short snowshoe trip would be a good way to kick into a premature winter. Perforce, an unseasonable snowfall had us snowshoeing earlier in the season than any other year.
The route is simple enough. Snowshoe up Rawson Lake Trail and then ascend the unnamed ridge south of the lake. Getting to the lake was easy. The trail was so well-tramped that I doubt if snowshoes were even necessary. (As if the snow wasn't compressed enough, we passed several groups of snowshoers working in a concerted effort to further pummel the trail.) A little over an hour after setting out, we arrived at the lake. It was quite cold here, but since a steep ascent lay ahead, we were certain to warm up.
We started following Stavric's tracks made a week earlier, but abandoned them on the steep ascent to the ridge. By working our more left we avoided the rocks and easily gained the ridge. At first the ridge was broad but farther along it narrowed to a chisel blade with a steep slope on the left and a vertical drop on the right. The narrow, treed crest allowed little room to maneuver, and at times we had to snowshoe close to the edge of cliffs leaving Dinah uneasing with the exposure. Trees insisted on blocking the views. At 2270 m, with little prospect of seeing much scenery, not to mention our toes succumbing to the cold, we turned back.
Although we didn't catch much scenery on South Rawson Lake Ridge, it was a good objective for us since Rawson Lake wasn't effort enough.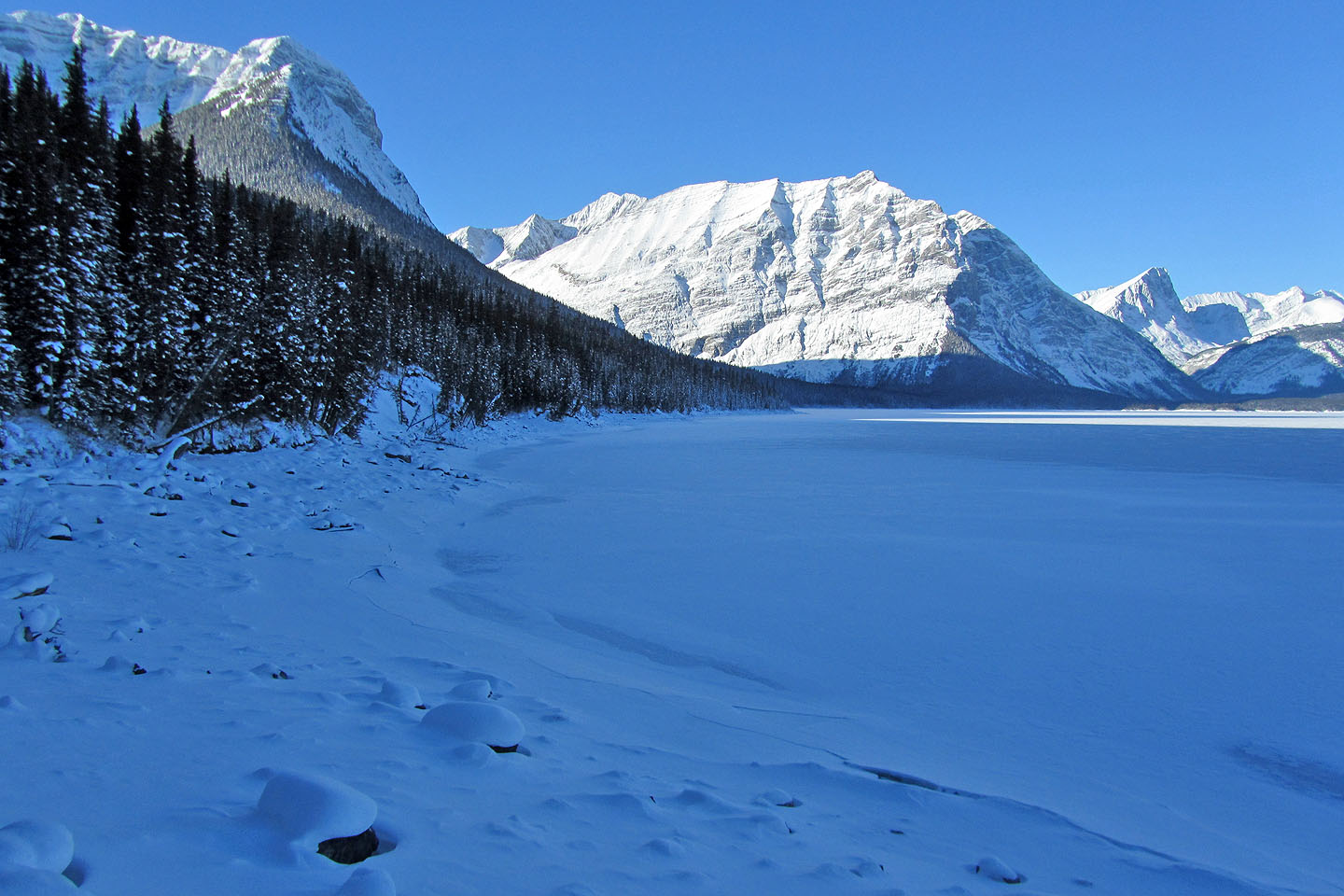 Stepping off the lakeshore trail I took this shot of the lake.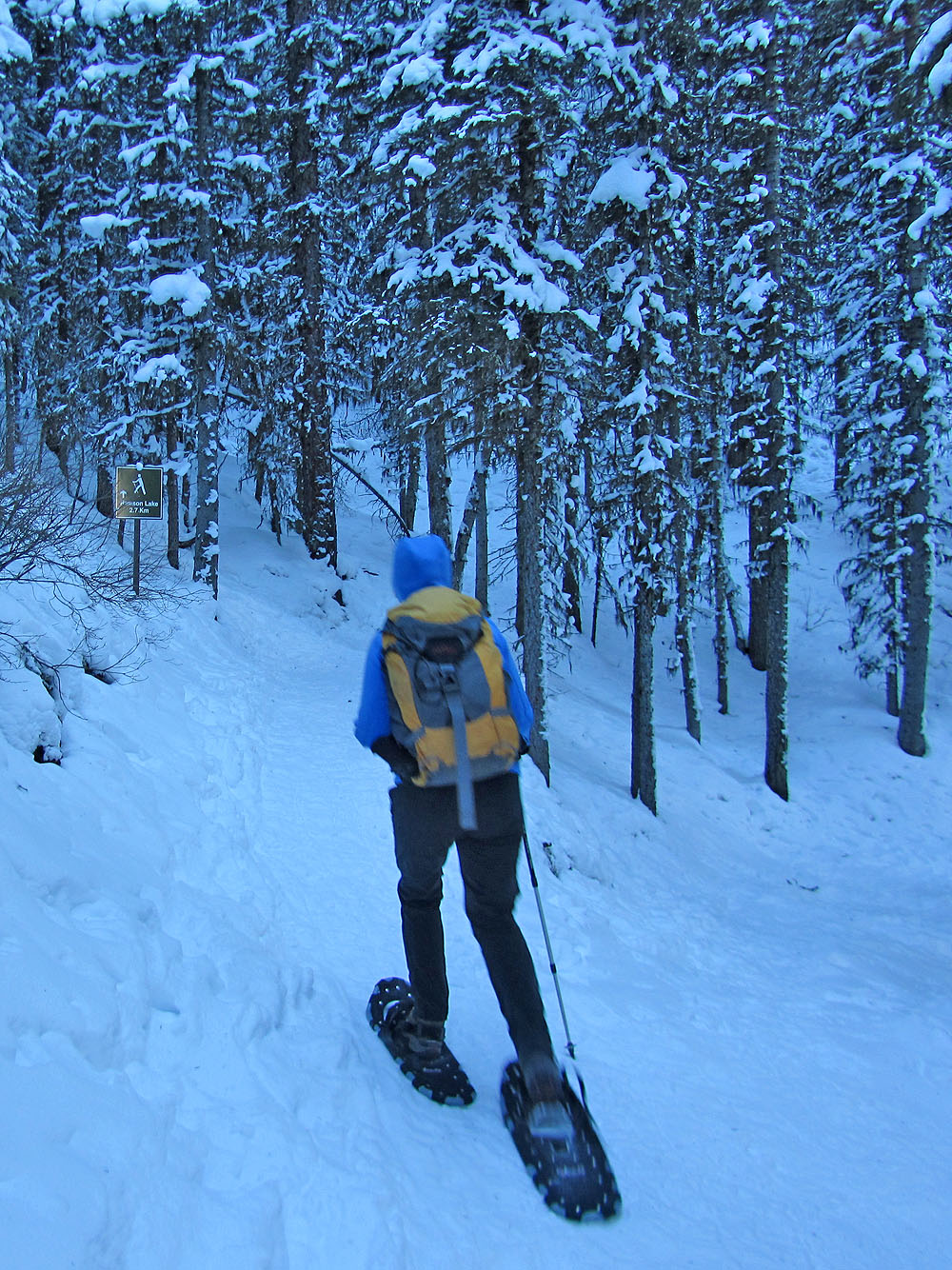 We leave the lakeshore trail: signs reads "Rawson Lake, 2.7 km"

View of Rawson Lake. South Rawson Lake Ridge left and Mount Sarrail centre.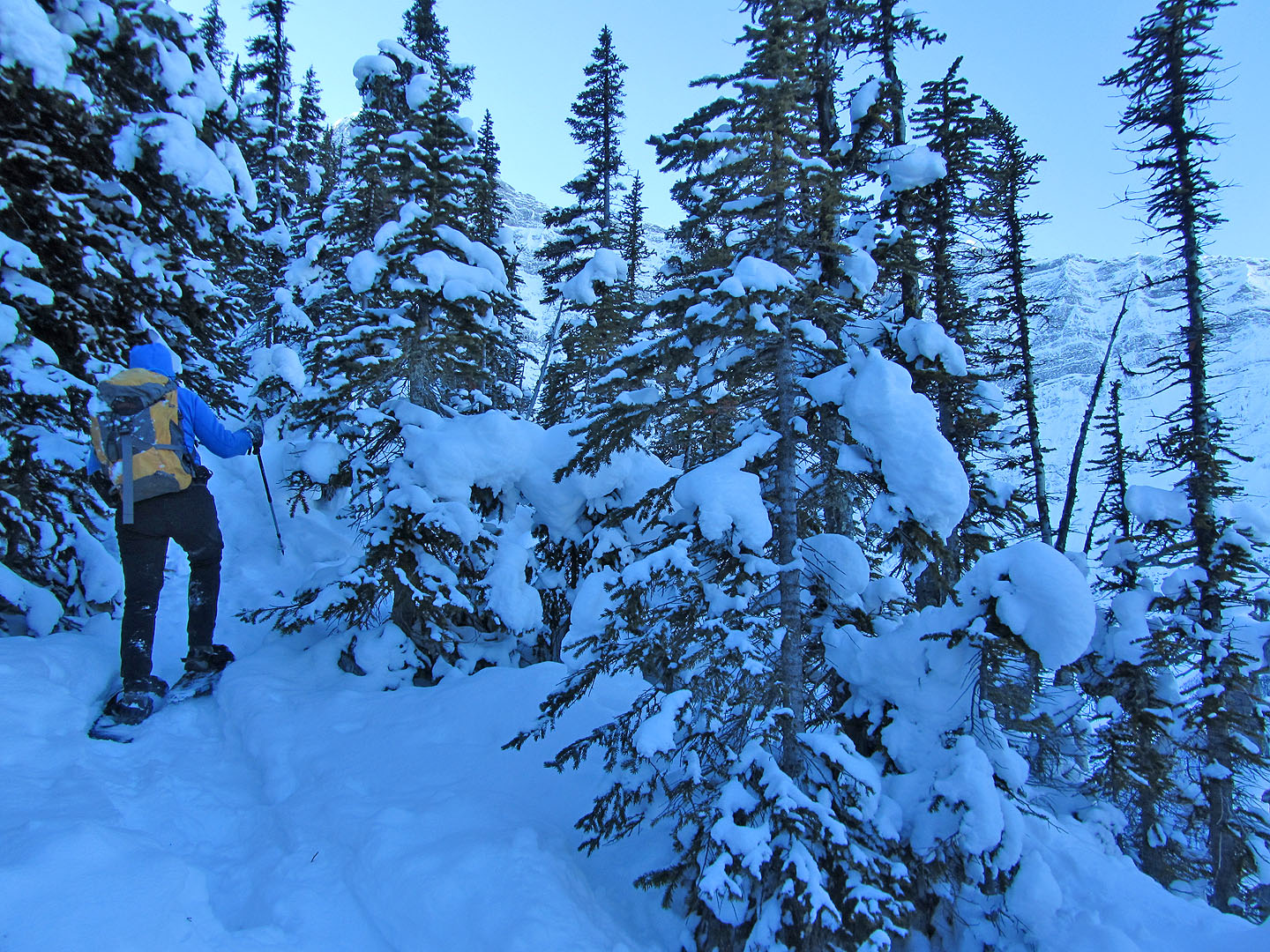 On the ridge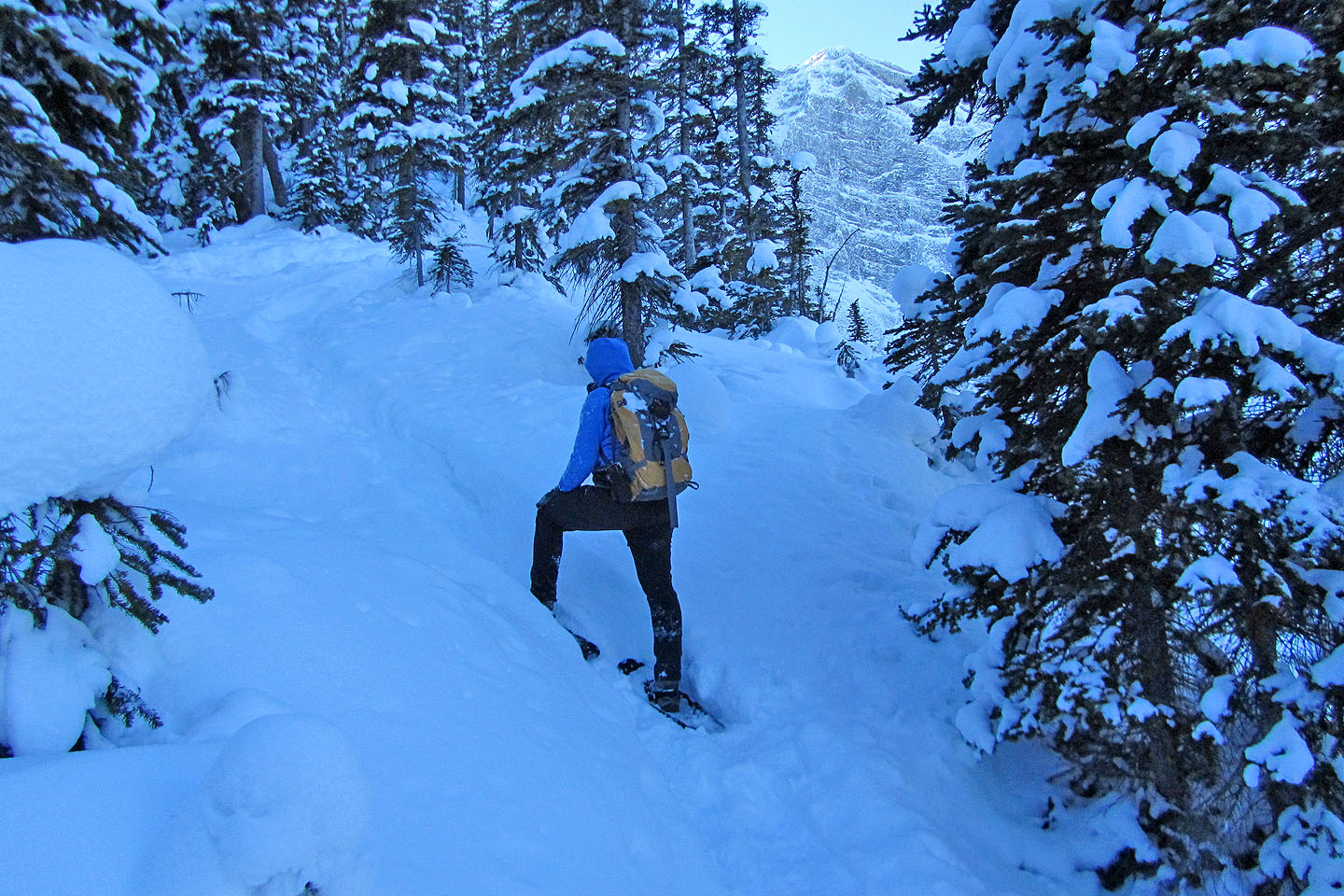 For the most part, there is little to see.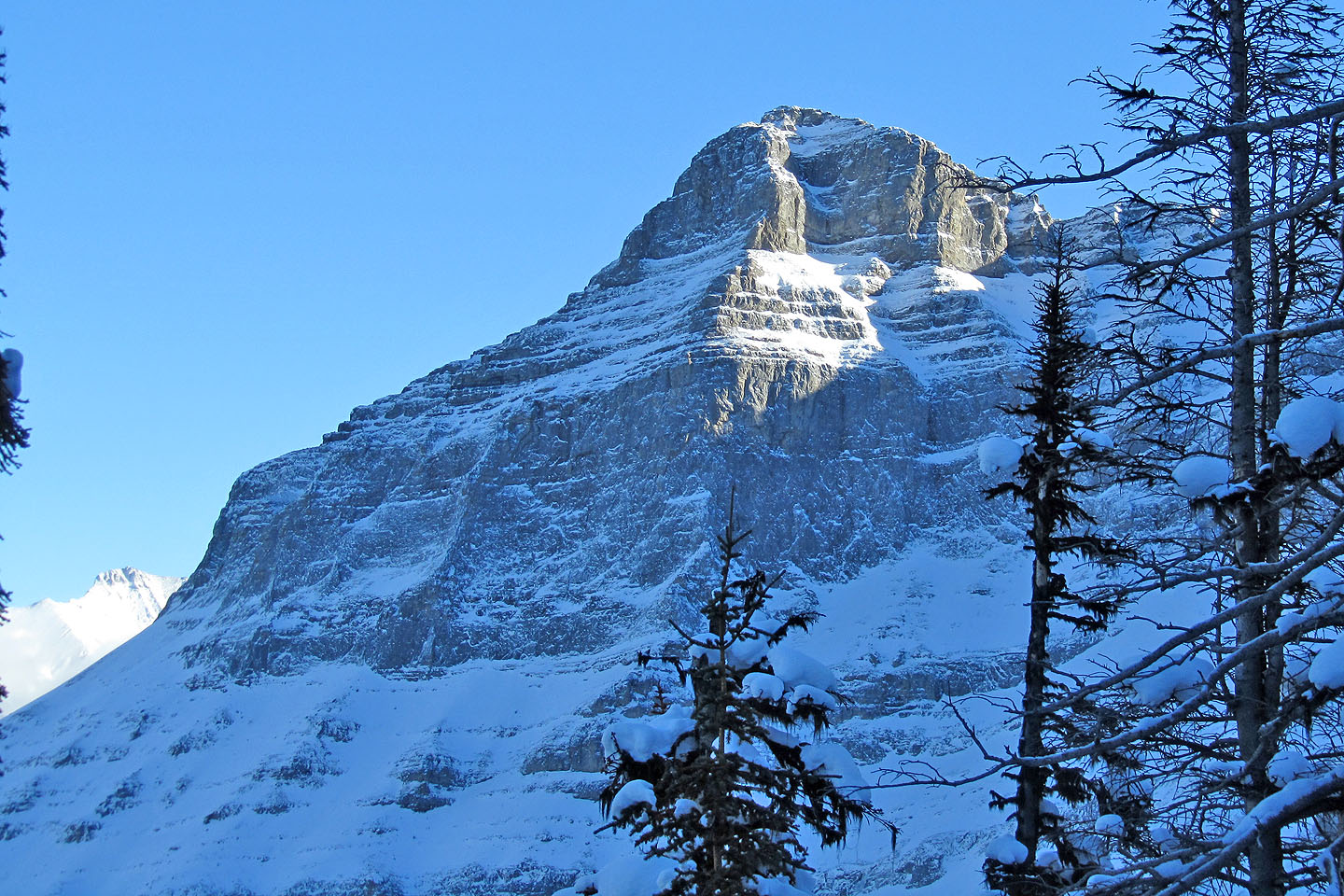 The Turret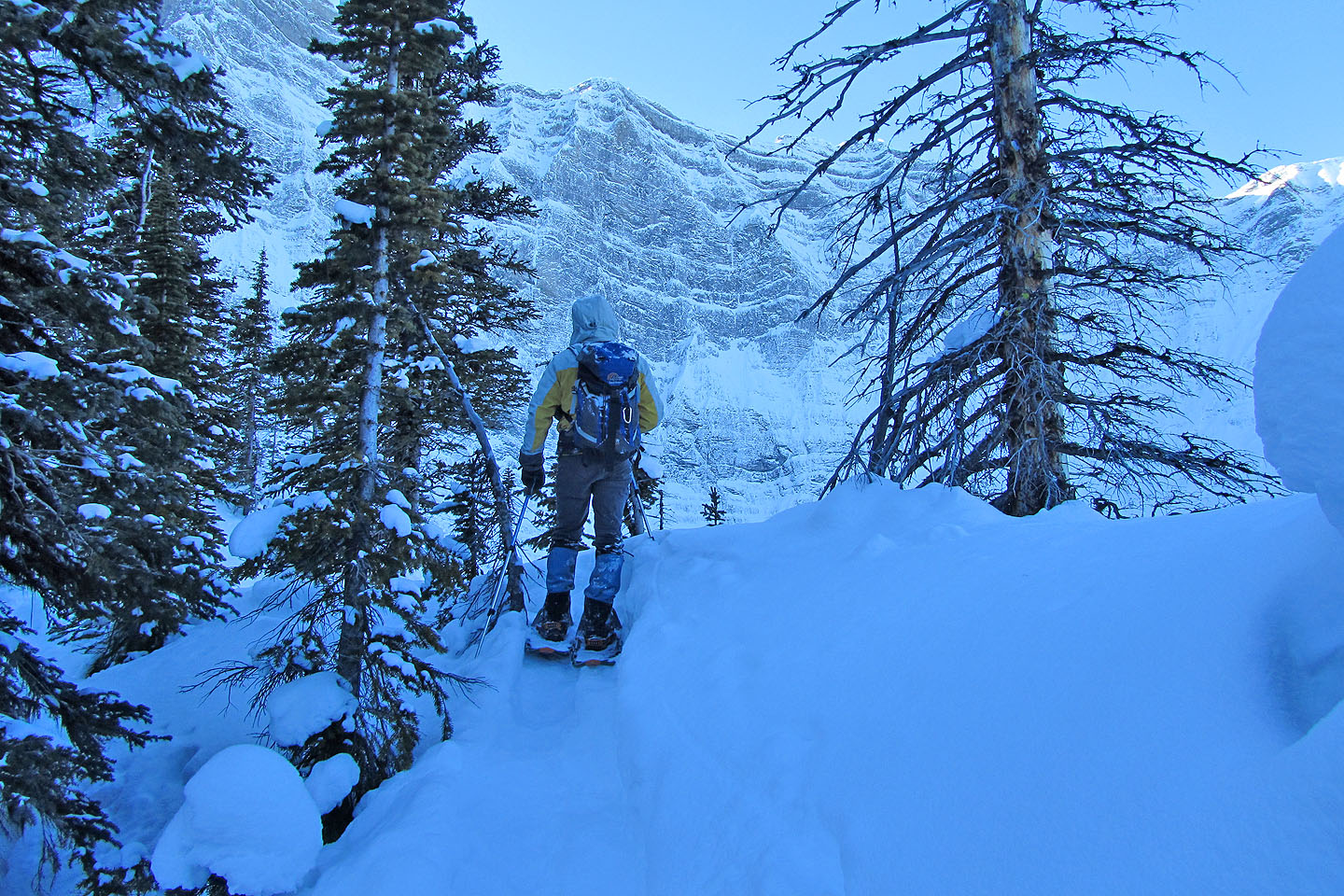 The ridge becomes narrow.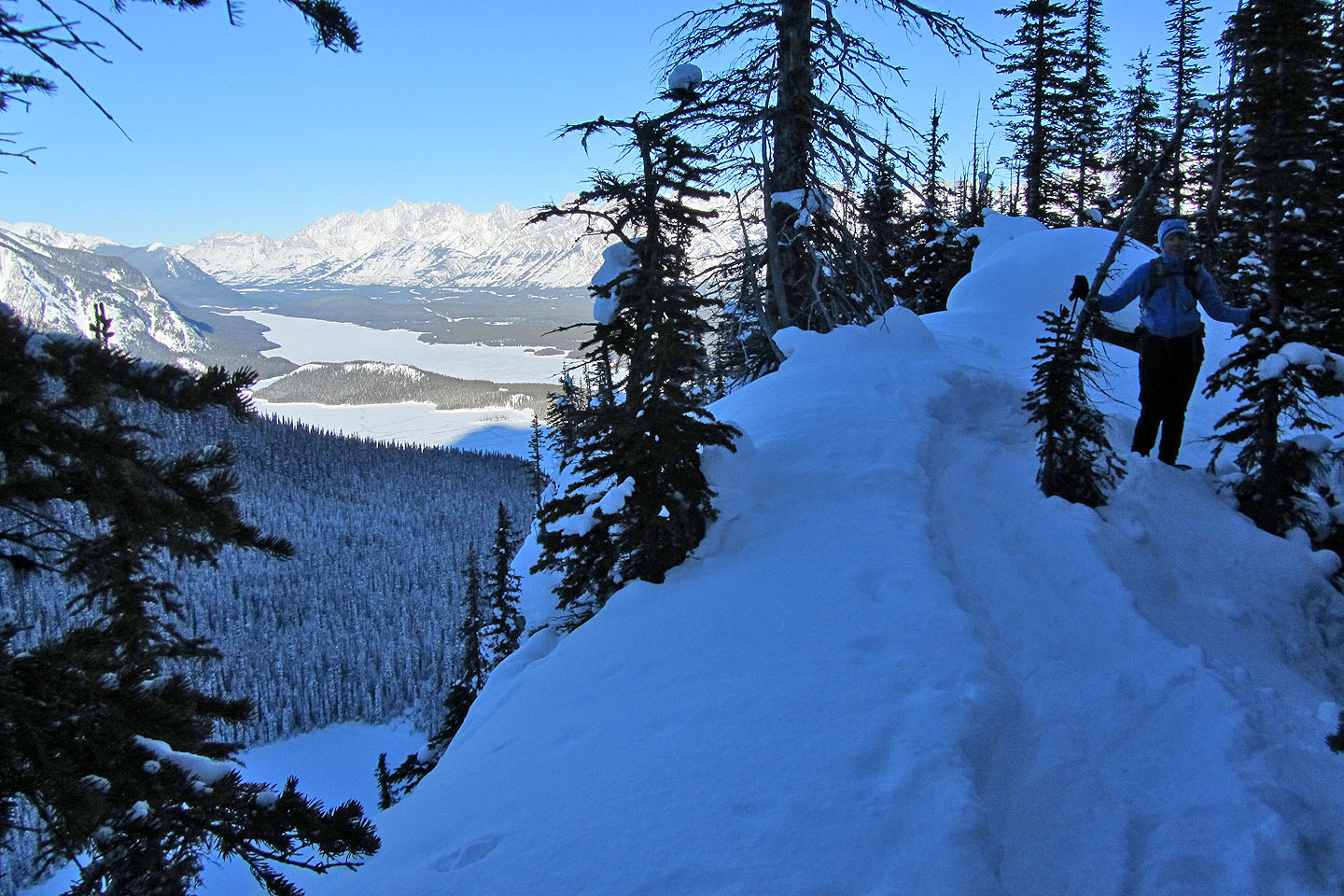 We follow close to the edge at times.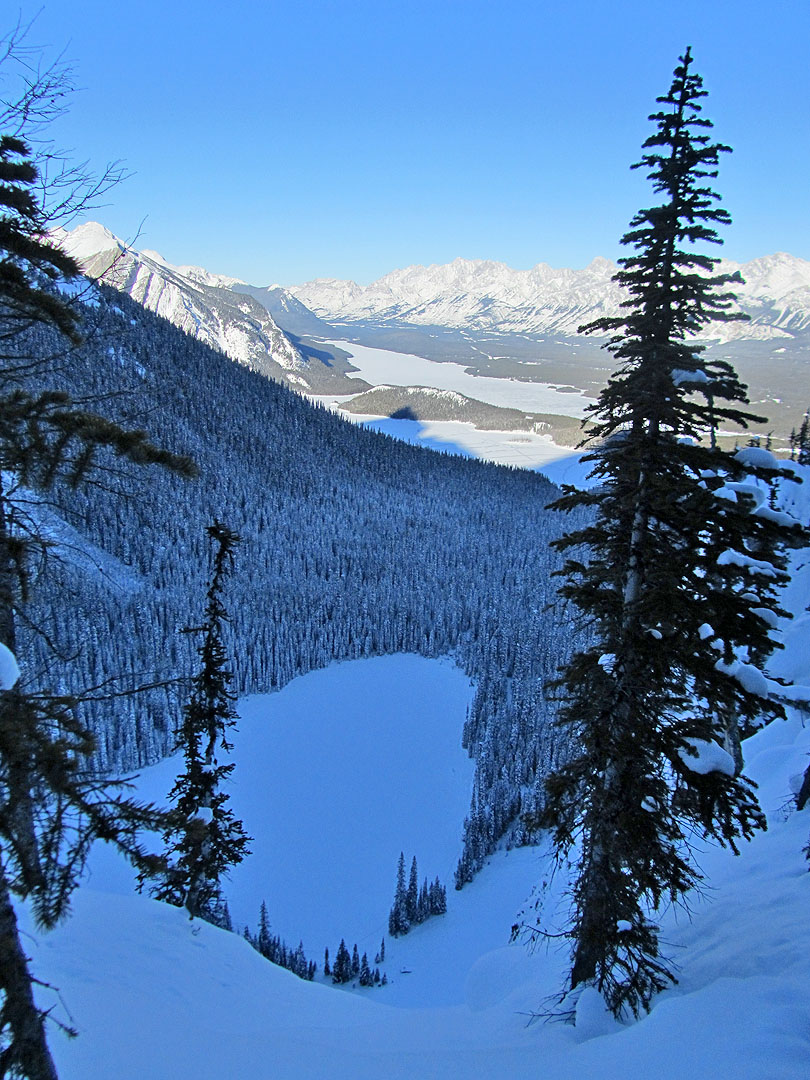 Here, we could see all the way to the bottom.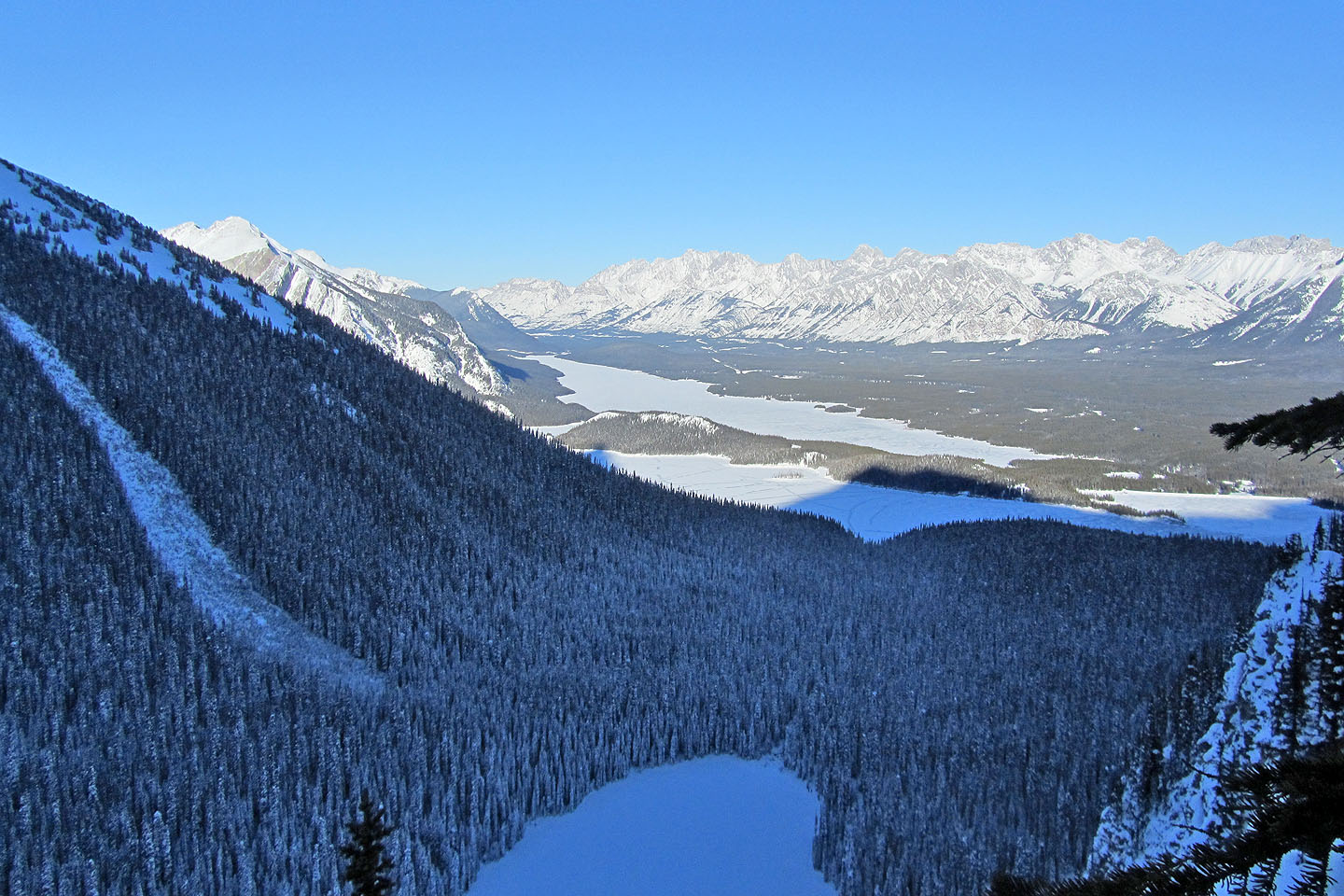 Kananaskis Lakes and Rawson Lake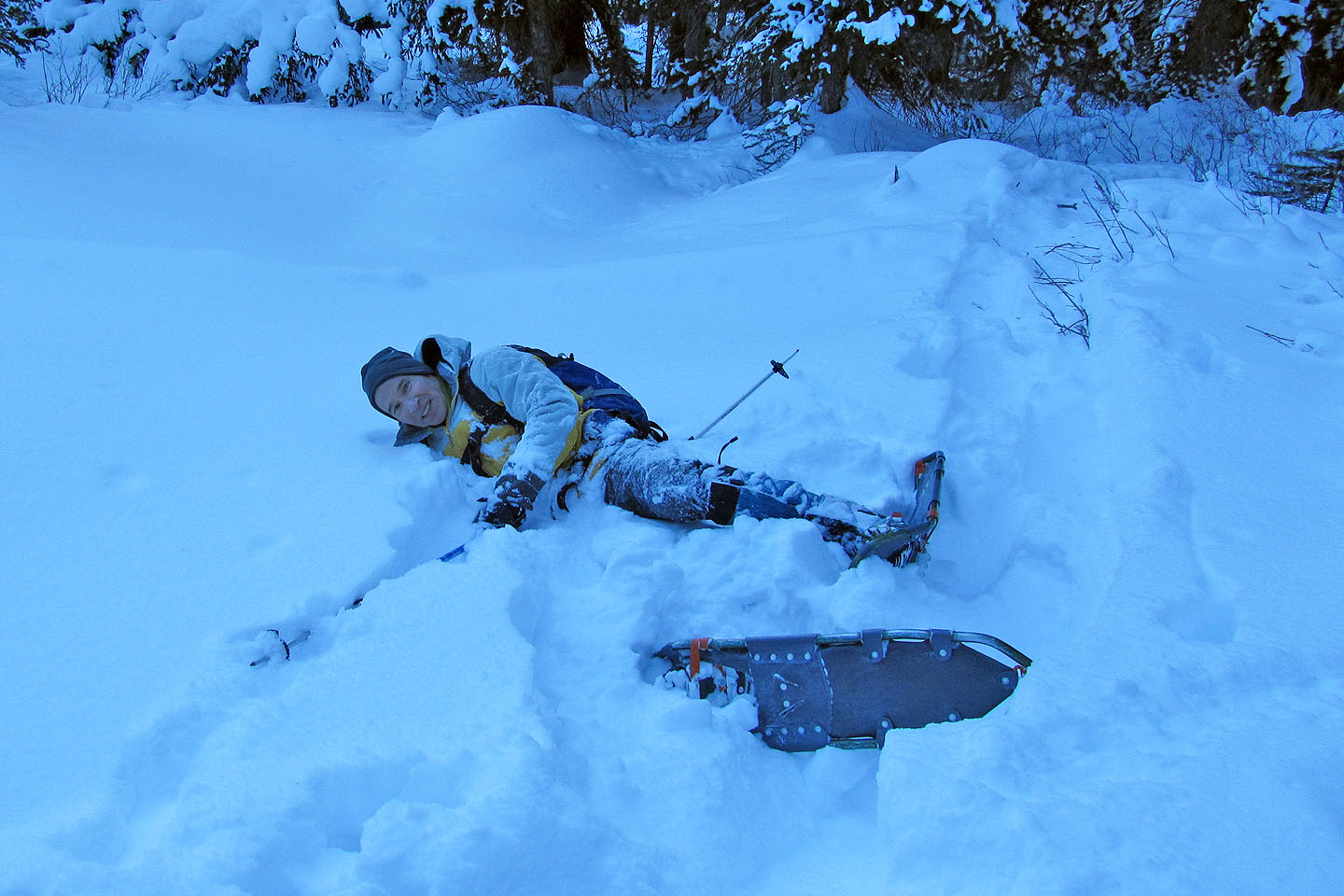 Heading back, I trip over deadfall

South Rawson Lake Ridge from the north shore of Rawson Lake