Partial panorama. Byron Hill is the treed point right of centre
Byron Hill (second attempt, sort of)
Crowsnest Pass, Alberta
March 1, 2007
Dinah and I returned to climb Byron Hill only to encounter an unexpected complication. Like the previous week, we passed a house on the approach only this time a curmudgeonly owner yelled at us. He said we were trespassing and if we didn't leave he would call the RCMP. (If we were on private land, it didn't show: there was no fence and no "No Trespassing" sign.) He told me the way to reach Byron Hill was farther up the road "about a mile."
We drove up Adanac Road as far as it was maintained in the winter. To reach Byron Hill from here, we would have to cross Byron Creek. But doing it with snowshoes turned out to be impractical because of the steep banks on either side of the creek. After a fruitless search along the creek we gave up.
After changing our start point and searching for another approach, we lost nearly three hours. With little else to do and little time to do it in, we decided to climb a nearby high point on the west side of Adanac Road. Despite limited time and lack of an good objective, we enjoyed snowshoeing 330 m up to a hilltop. It was a beautiful day and the snow was great. In fact, one reason we returned to Crowsnest Pass was because Castle Mountain Ski Hill, only 20 km south of Byron Hill had 108 inches of snow while Lake Louise Ski Hill had only 61 inches – a difference of four feet!
Postscript: Seven years later, I returned and hiked up Byron Hill.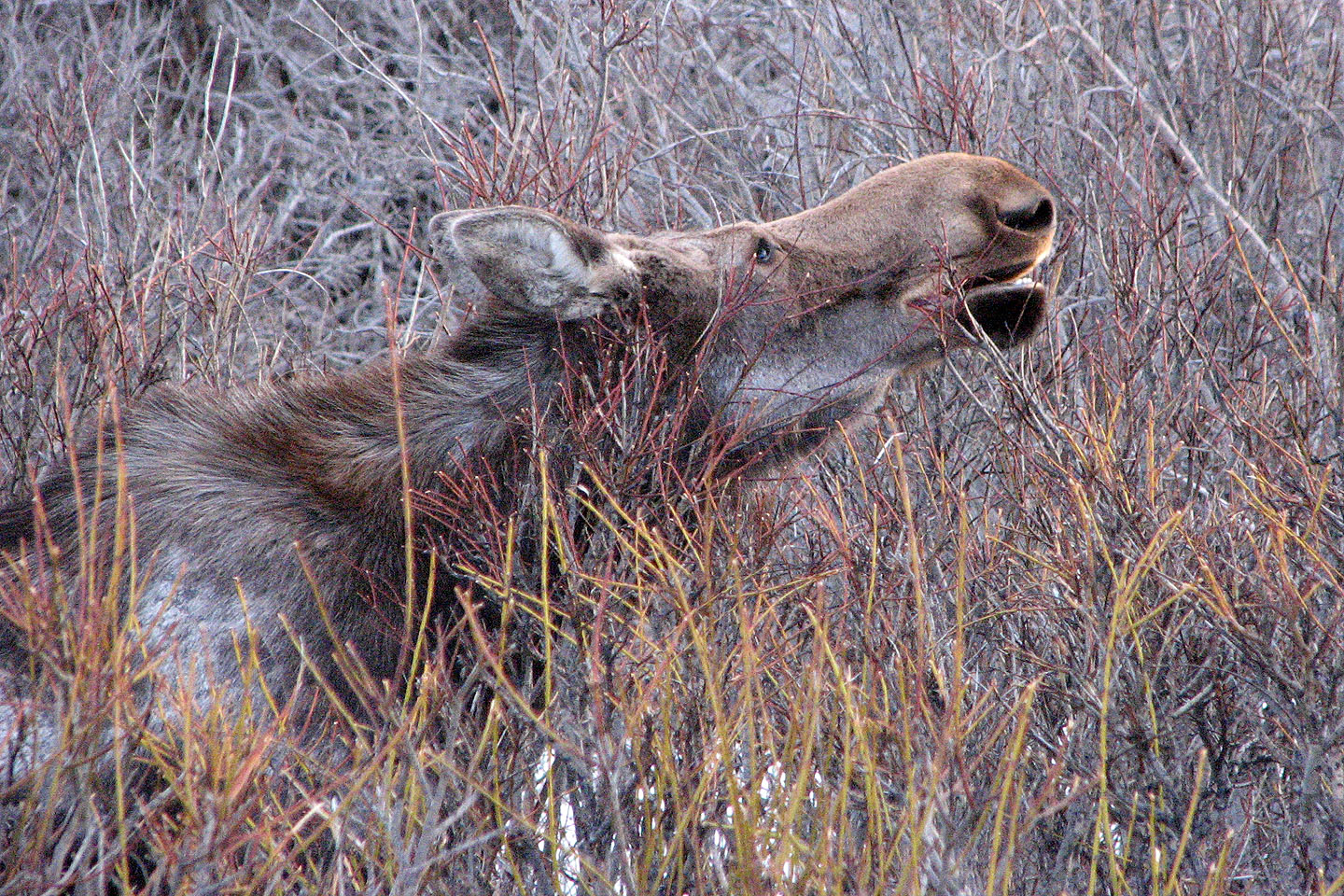 On the way to Crowsnest Pass we spotted three moose by Chain Lakes. Mouse over to
see the calves.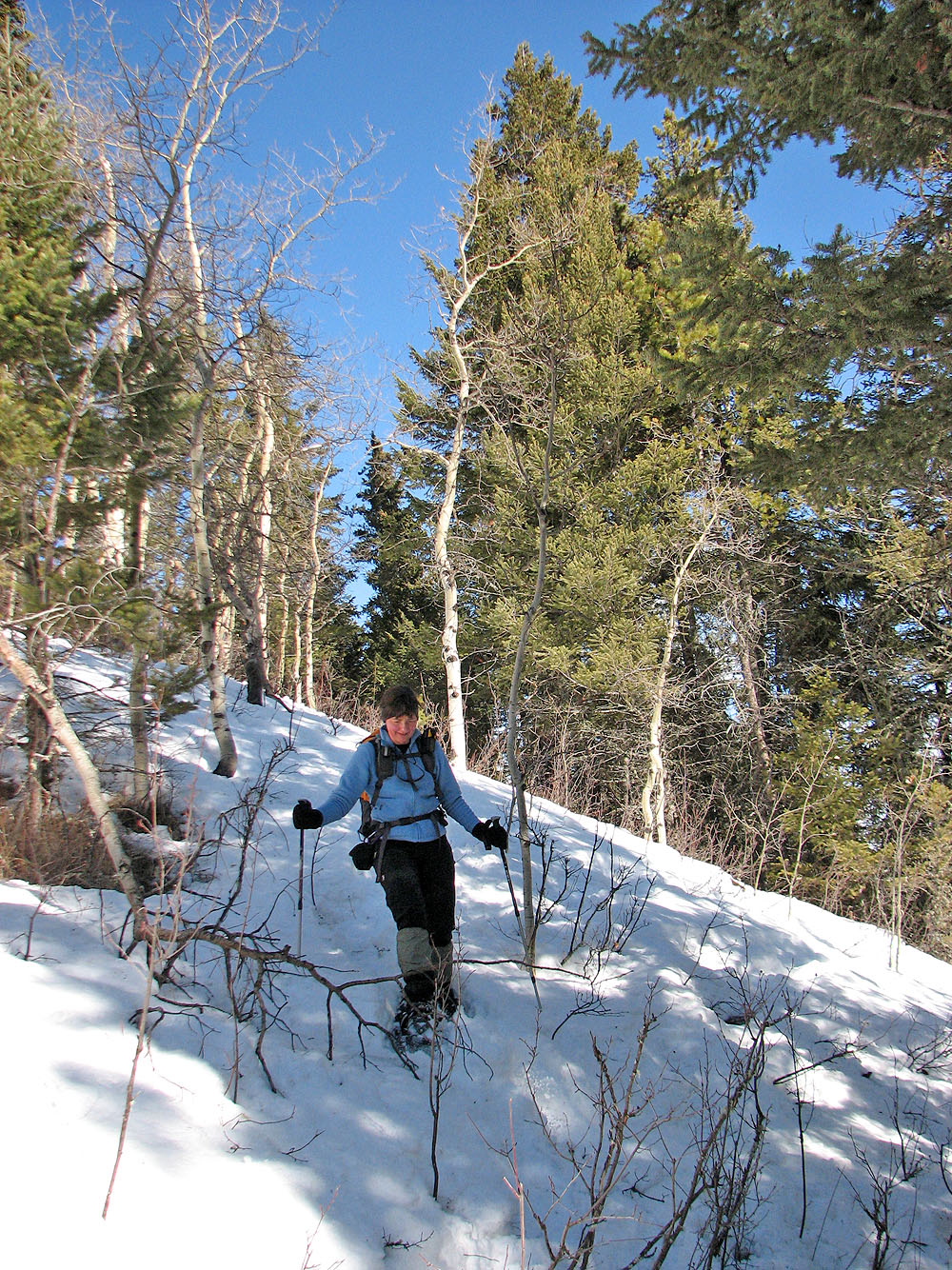 Heading down to Byron Creek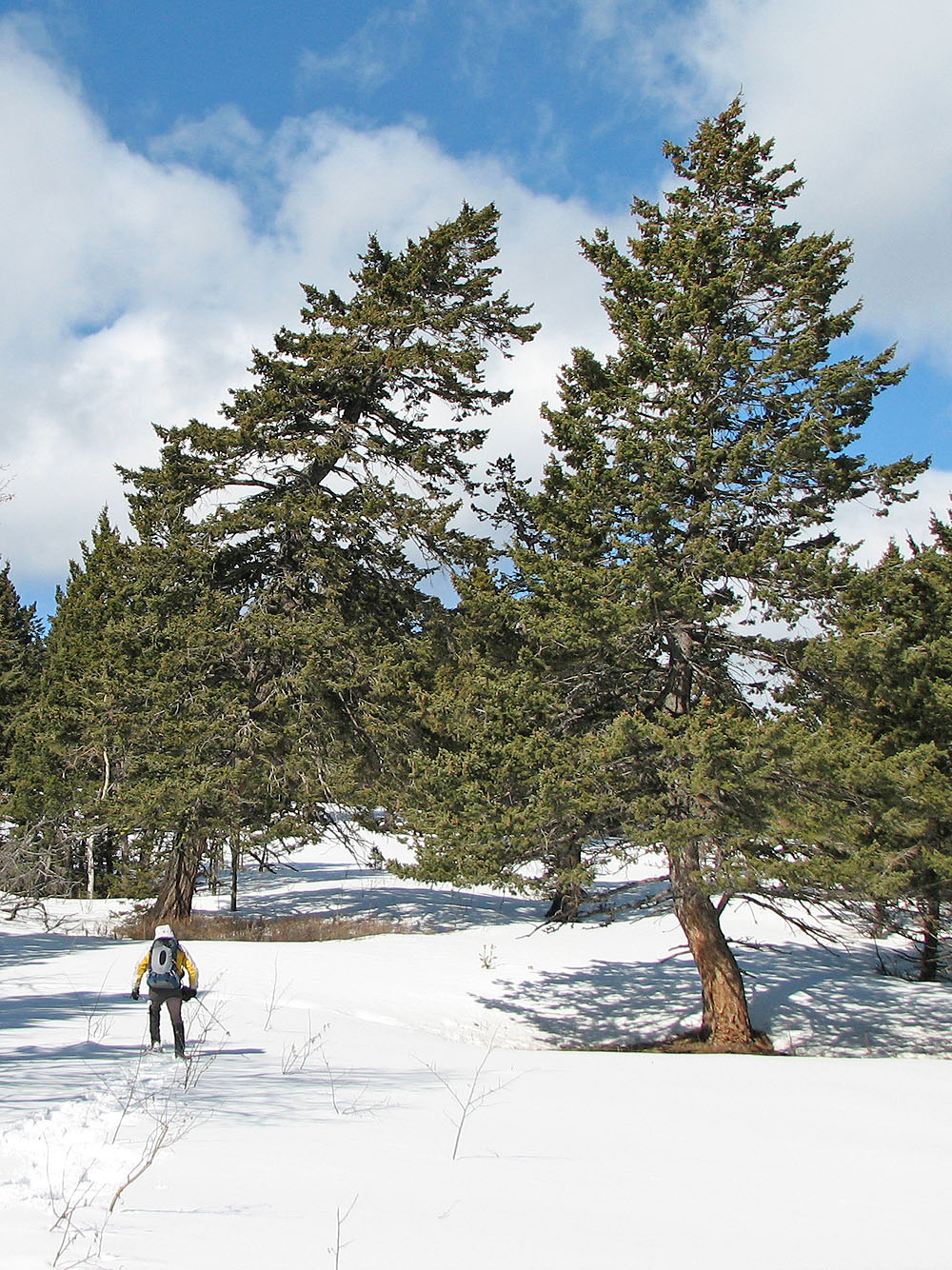 On our way to the high point, we passed a couple of crooked trees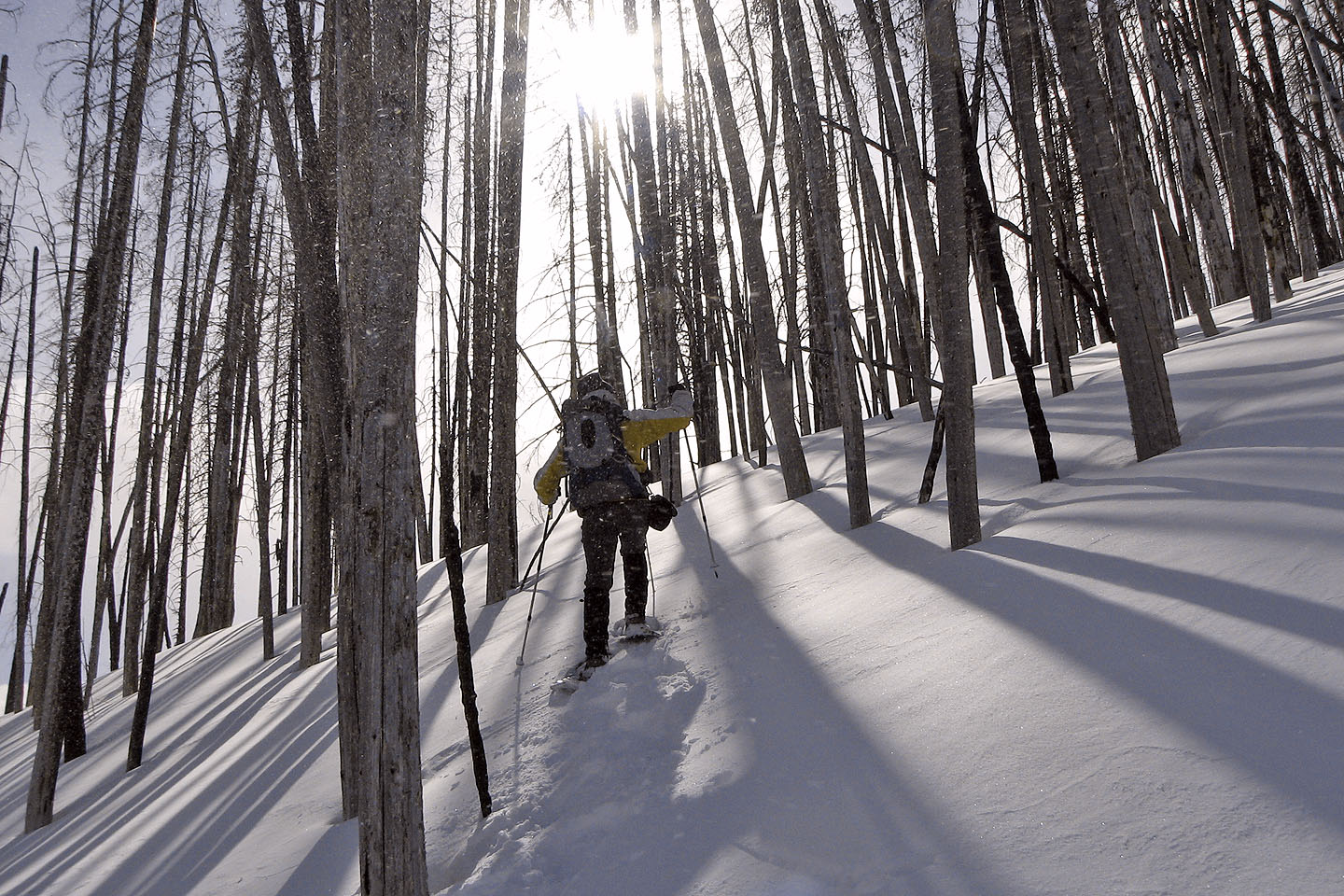 Among dead trees


Coming down from the dead trees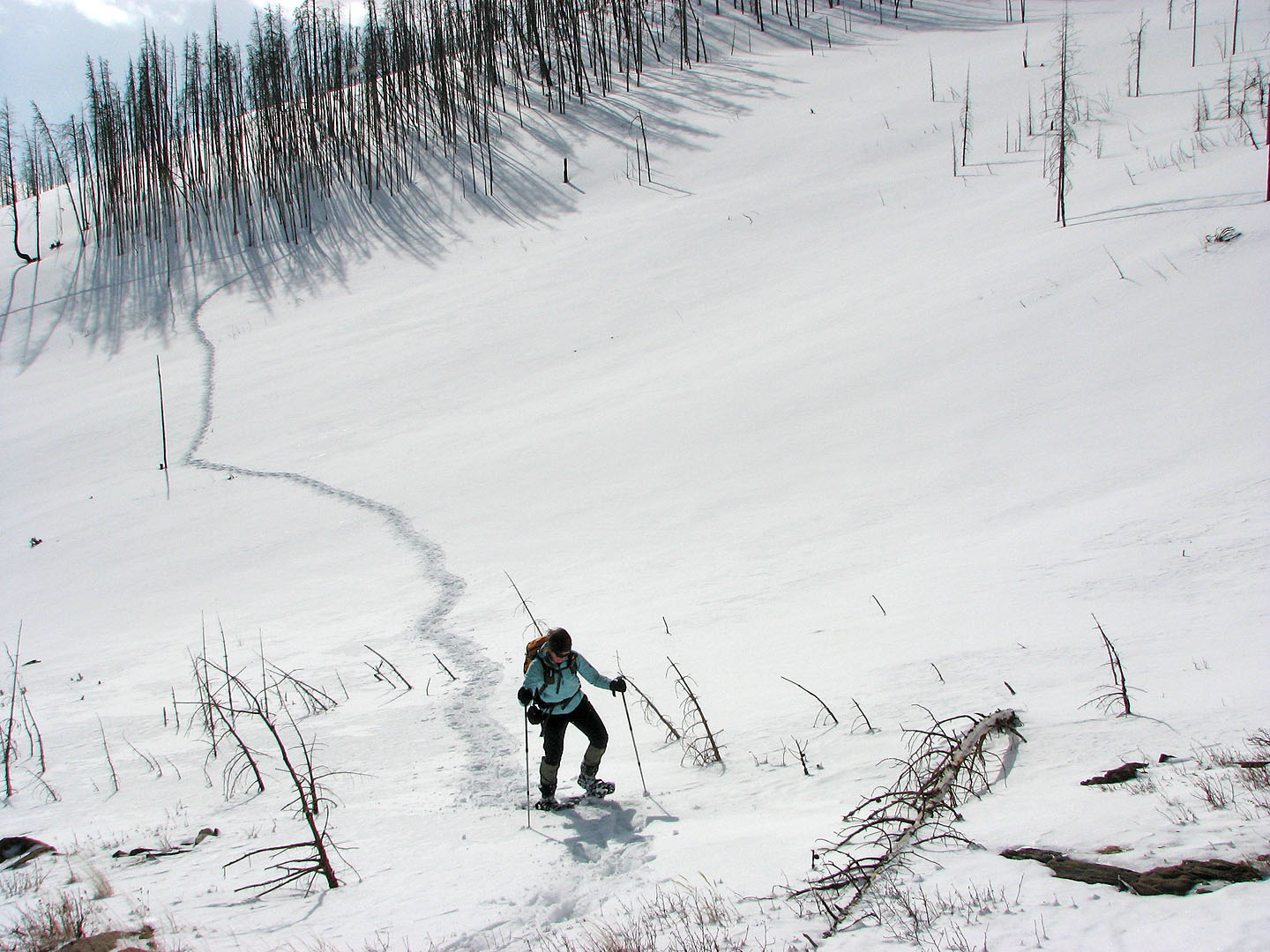 Heading to the high point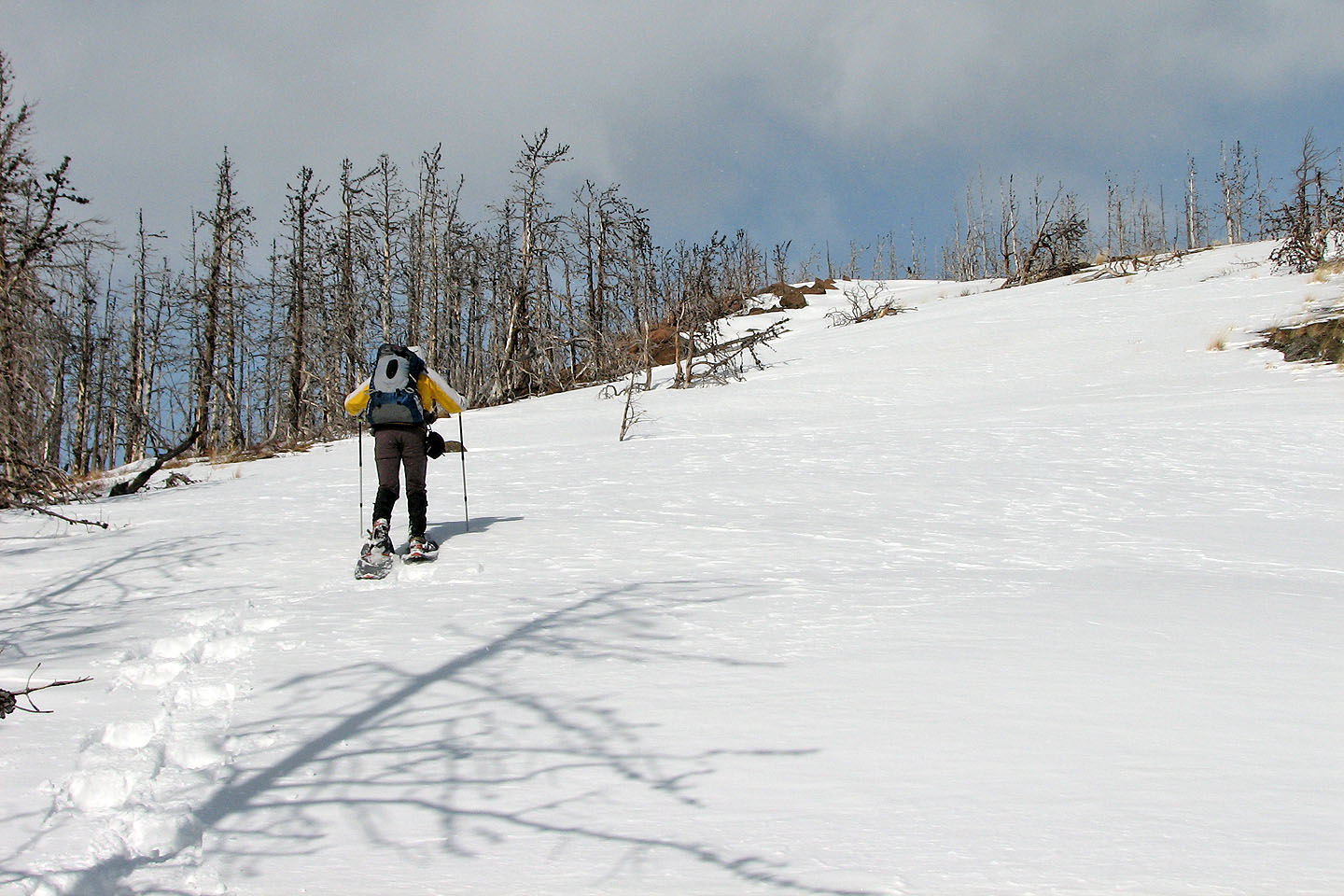 Almost at the top of the high point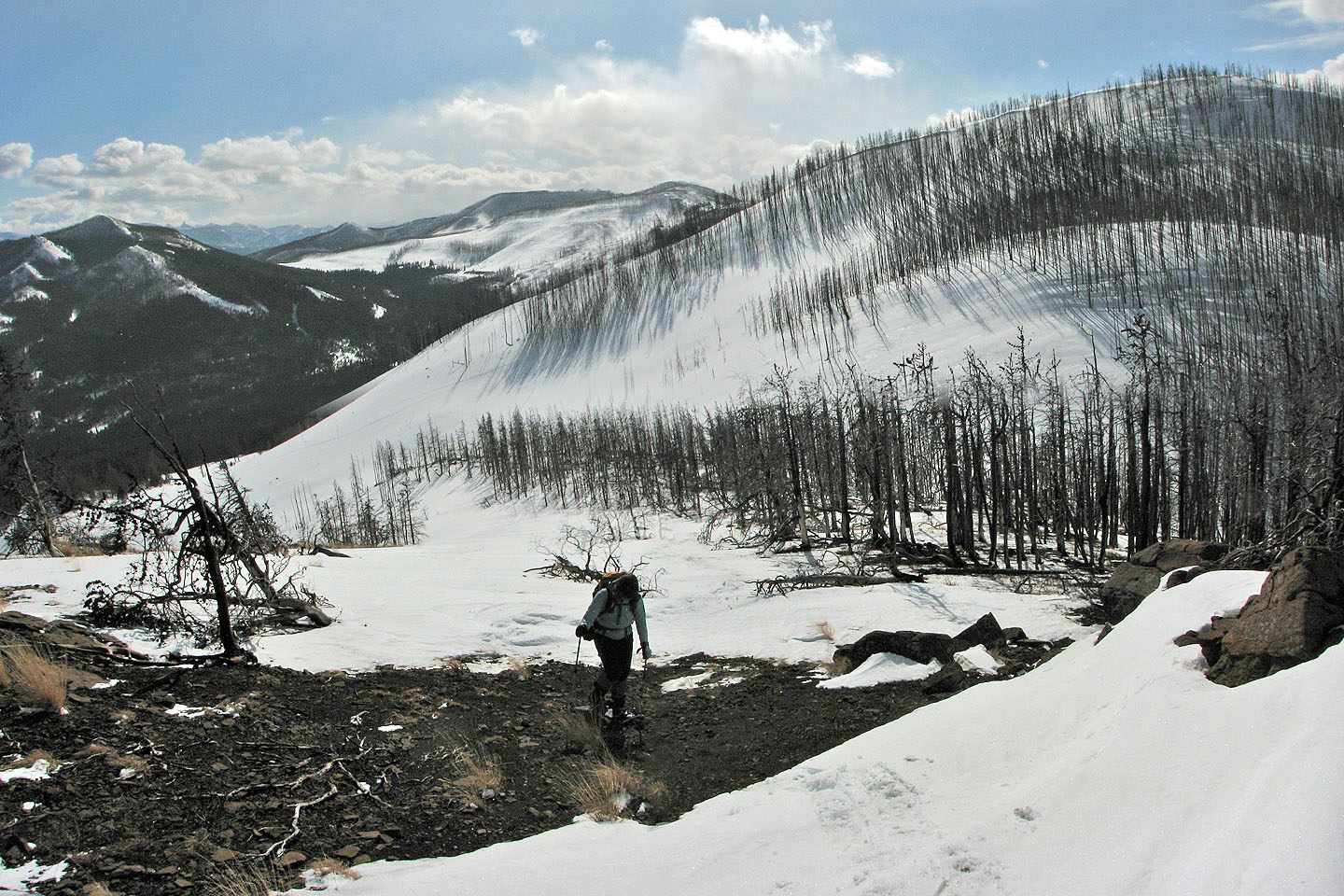 We first tried for the high point on the right but turned back when we saw a cornice.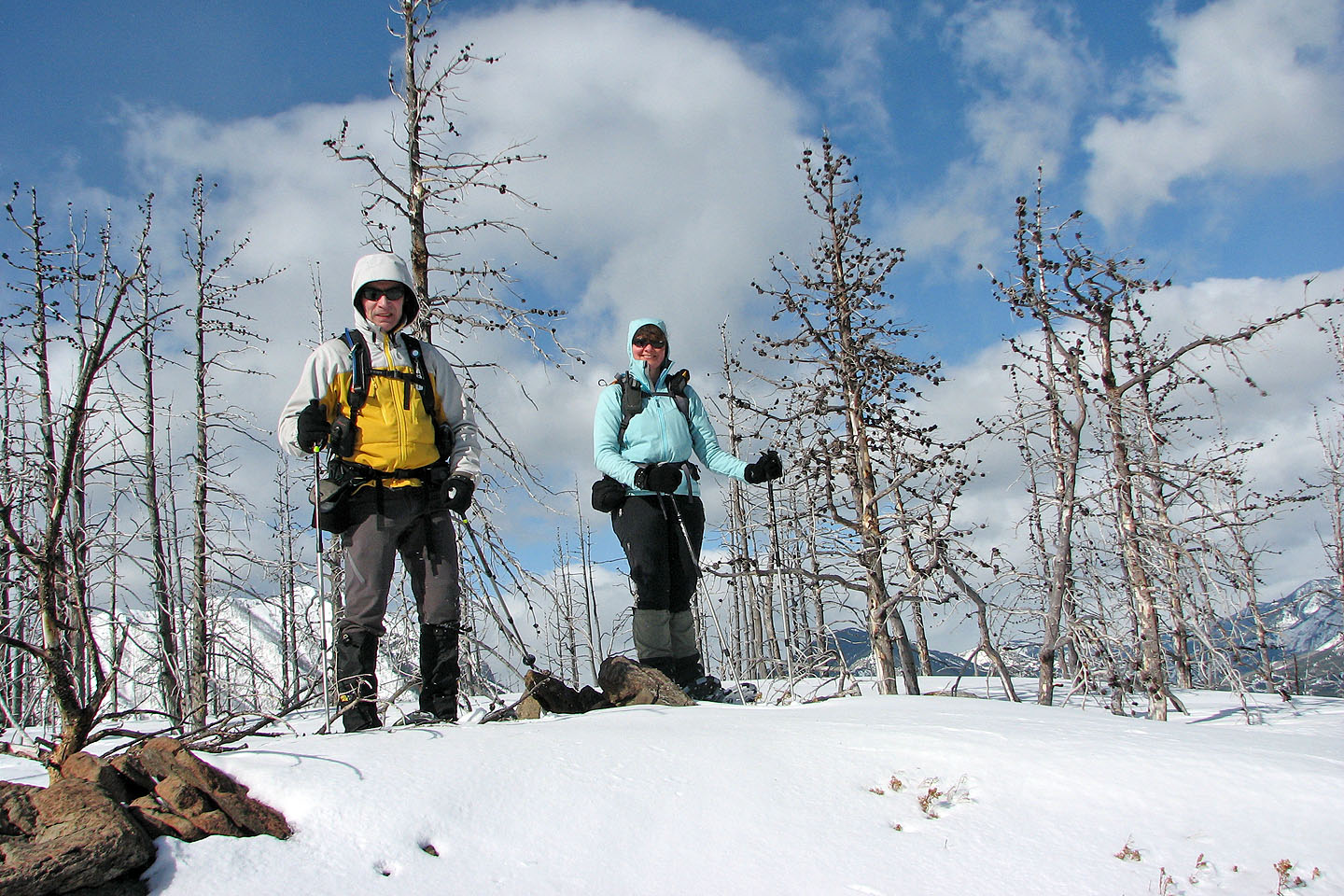 On the top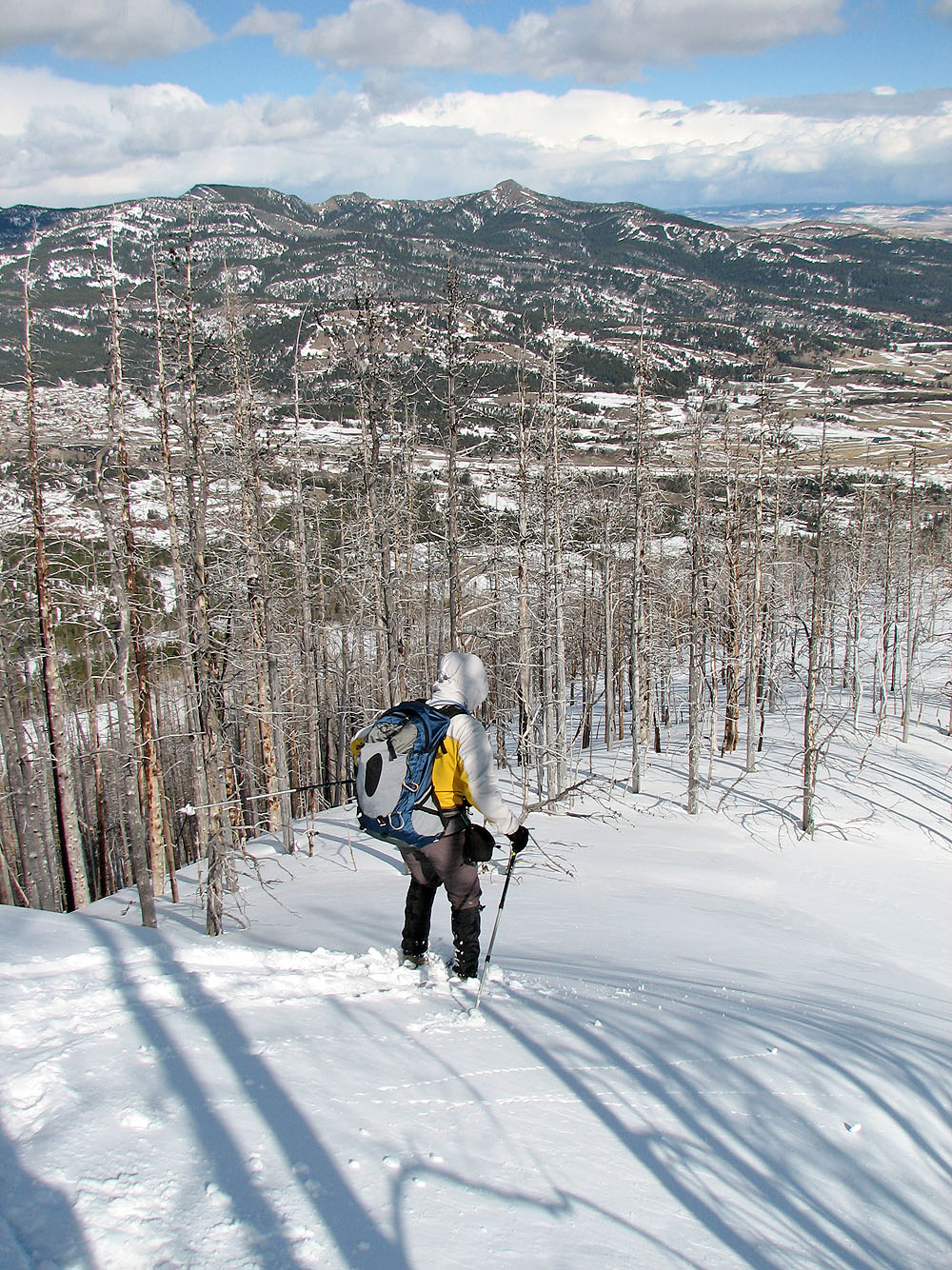 Heading back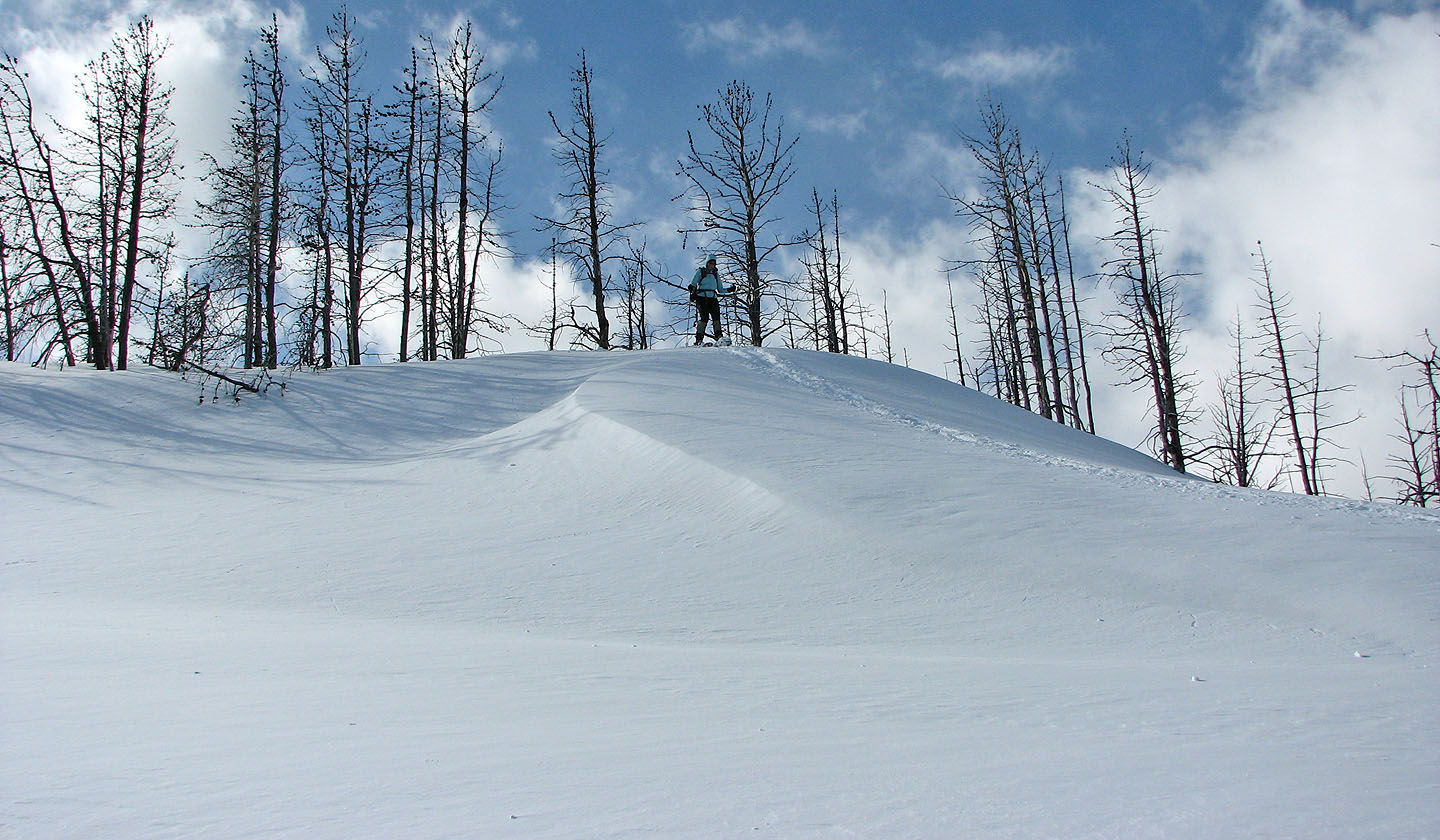 Plenty of good snow as we came down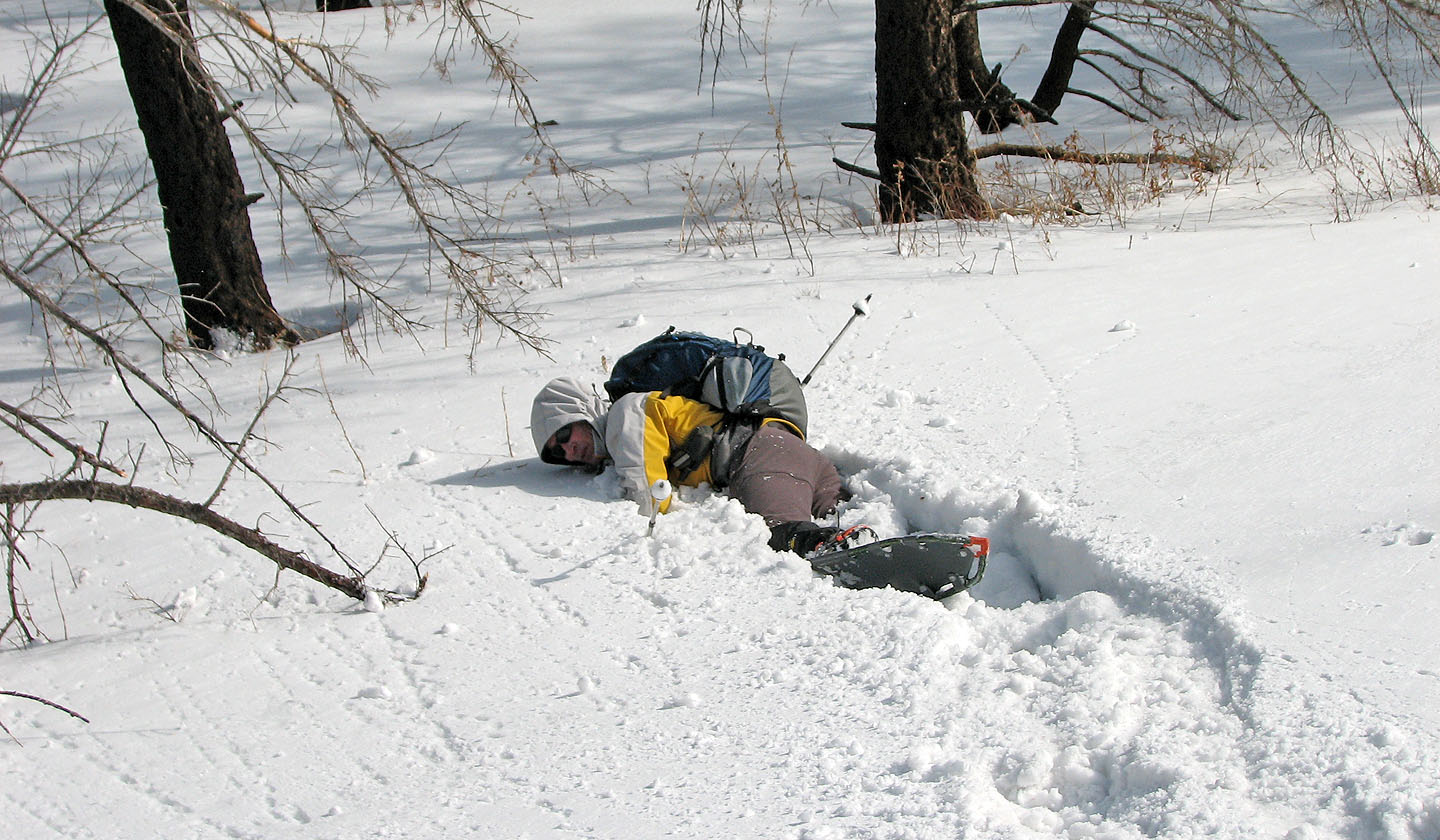 Farther down we hit soft, deep snow and I took a tumble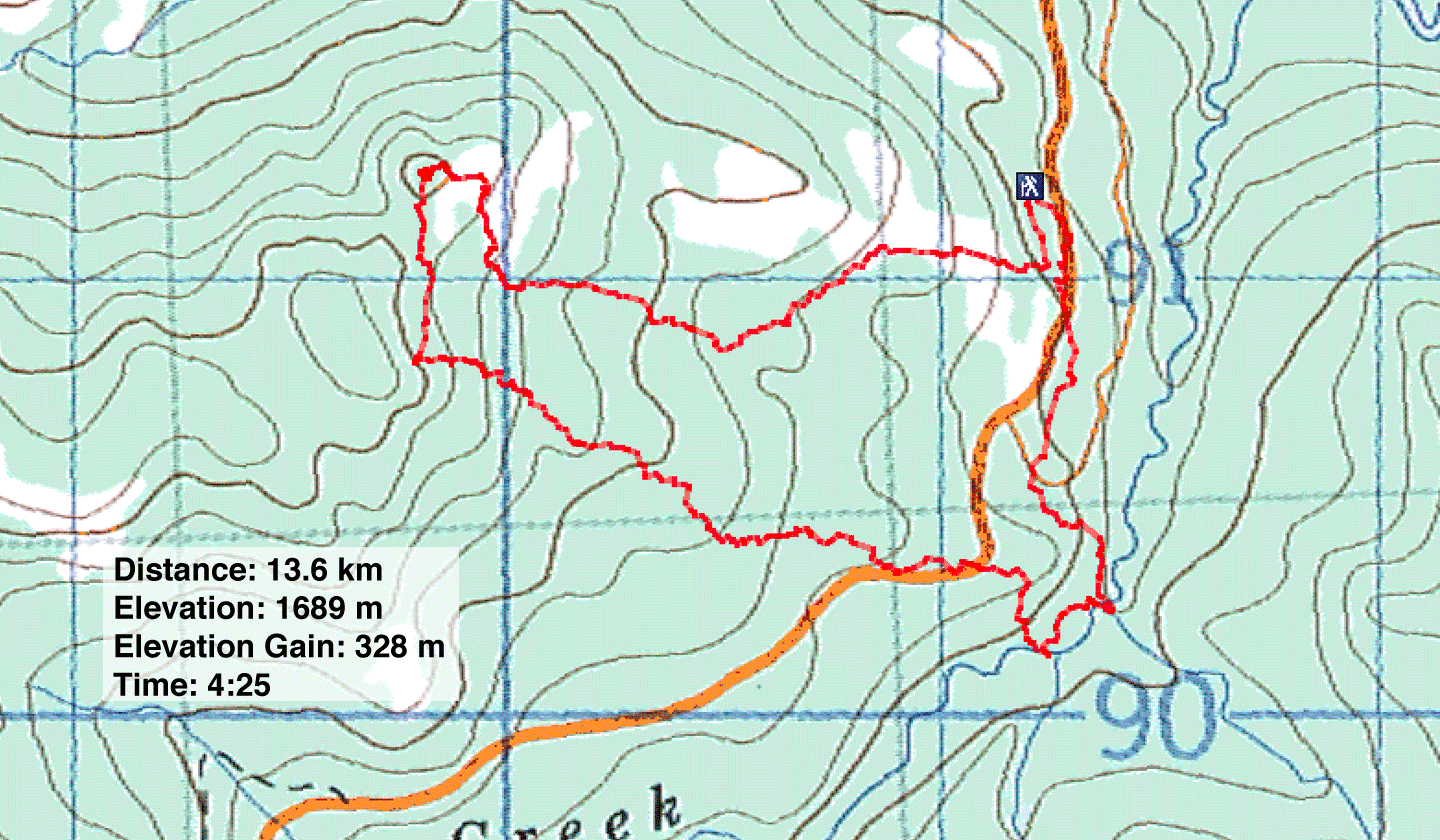 82 G/9 Blairmore