The Fist
Kananaskis, Alberta
July 31, 2004
We attempted The Fist the previous year but a sudden 45-minute rainstorm left us
completely soaked and the rocks slippery so we had to abort. This time we had good
weather and topped the summit without incident.
The Fist is an enjoyable scramble. The exposure is easy to take as it's not in your face.
Downclimbing the gully was the most challenging part.

MOVIE (posted on YouTube)
KML Track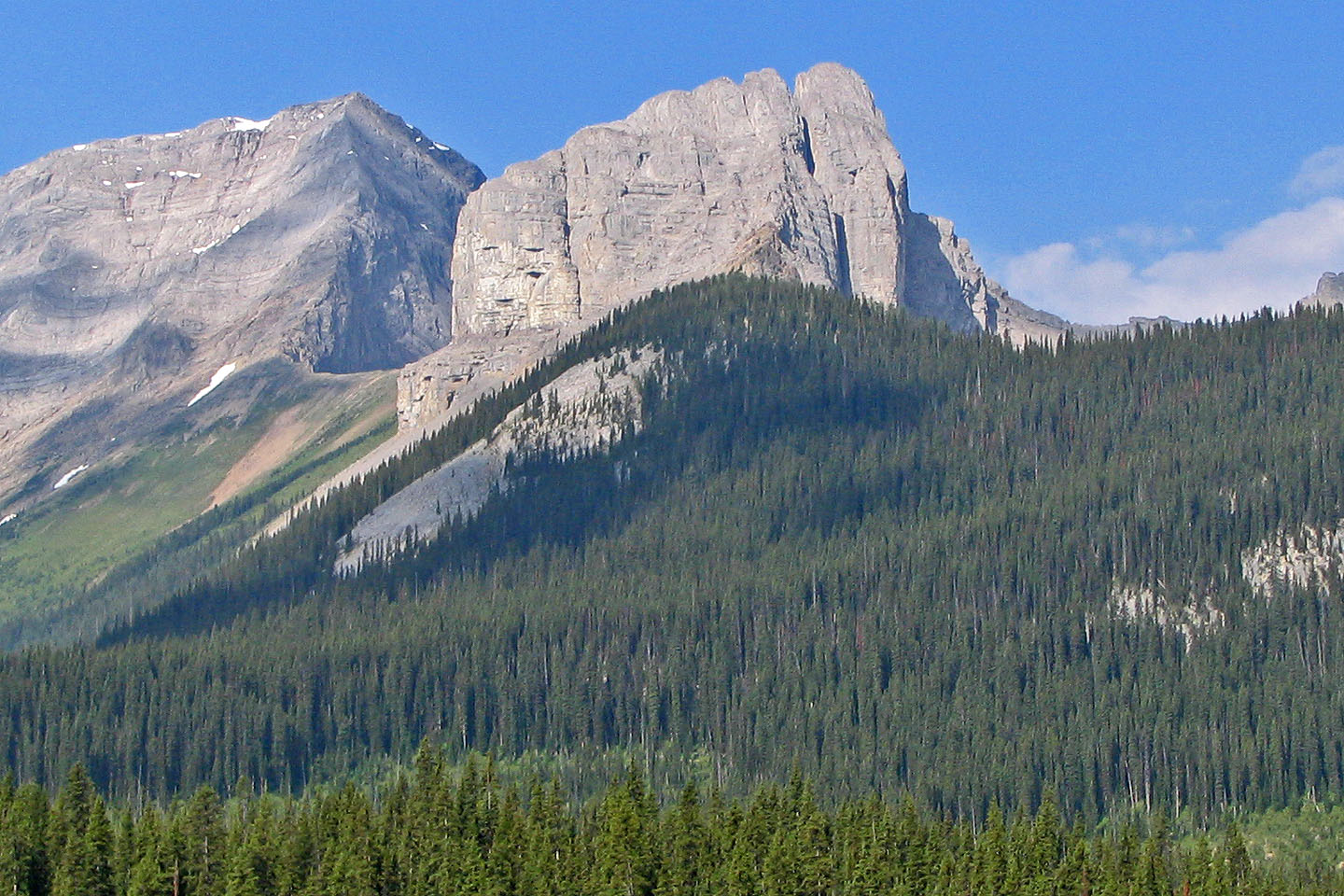 The Fist seen from Spray Lakes Road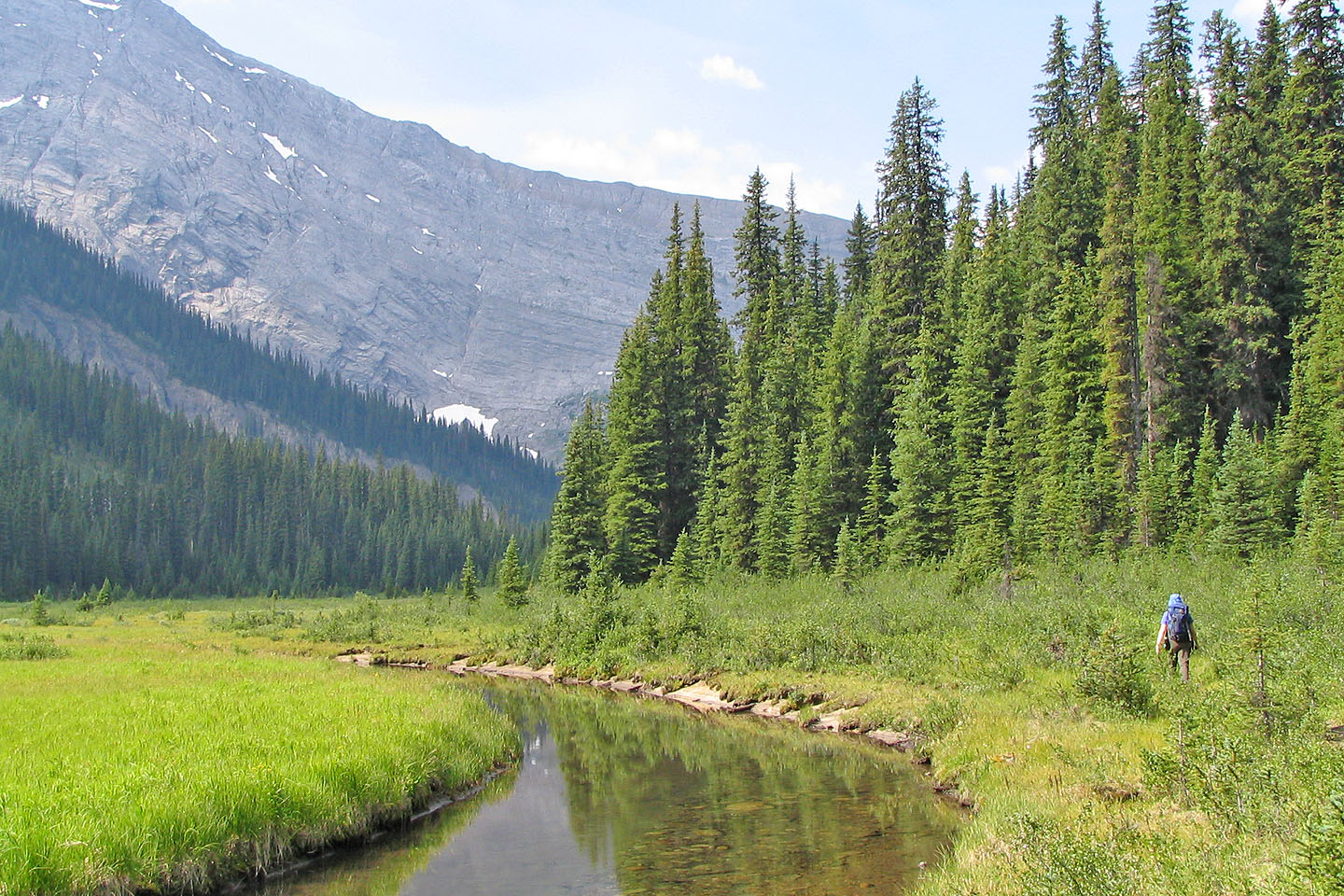 Pleasant hiking along Commonwealth Creek before leaving the trail.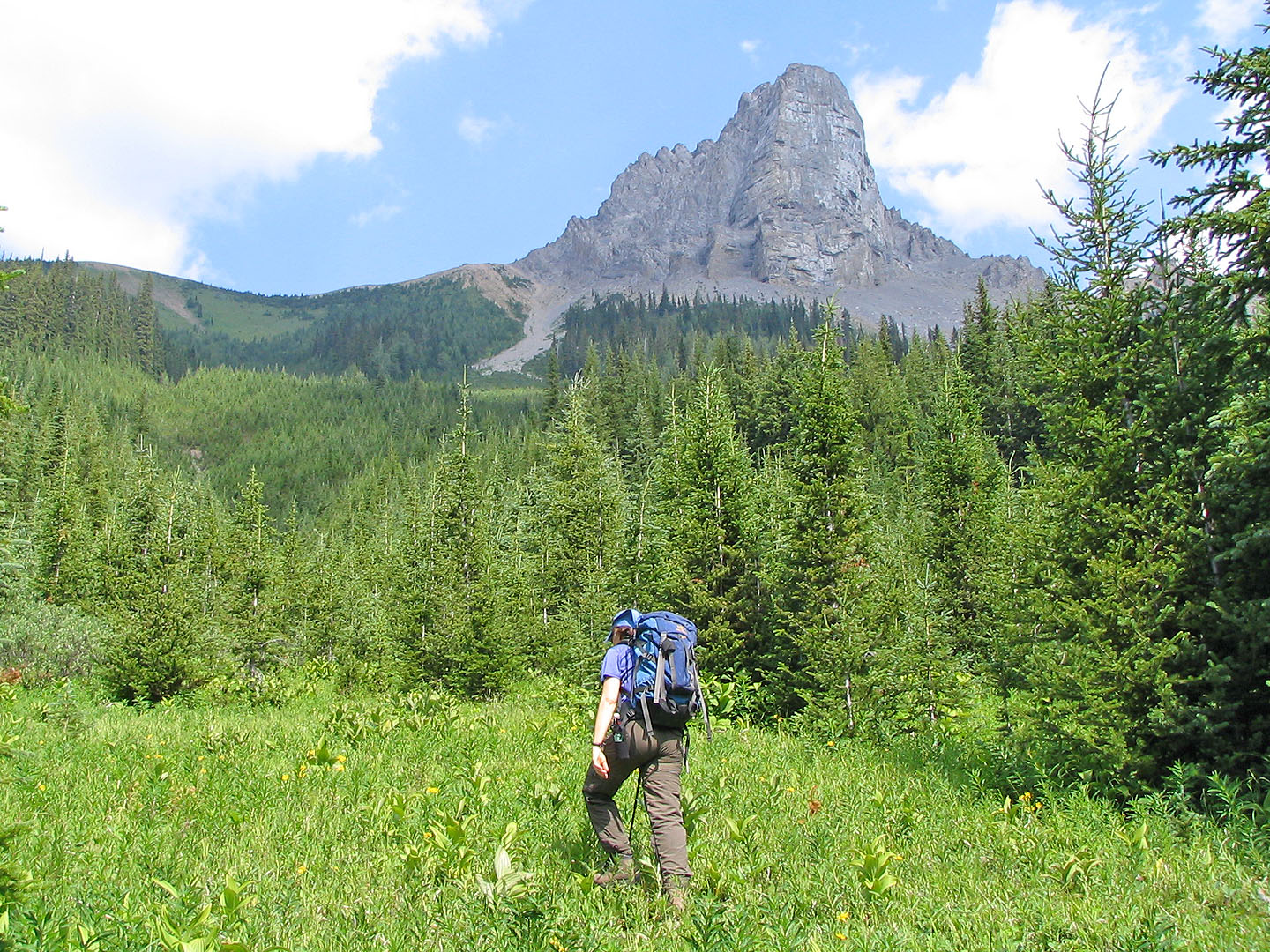 Starting up the drainage. The Fist is on the right.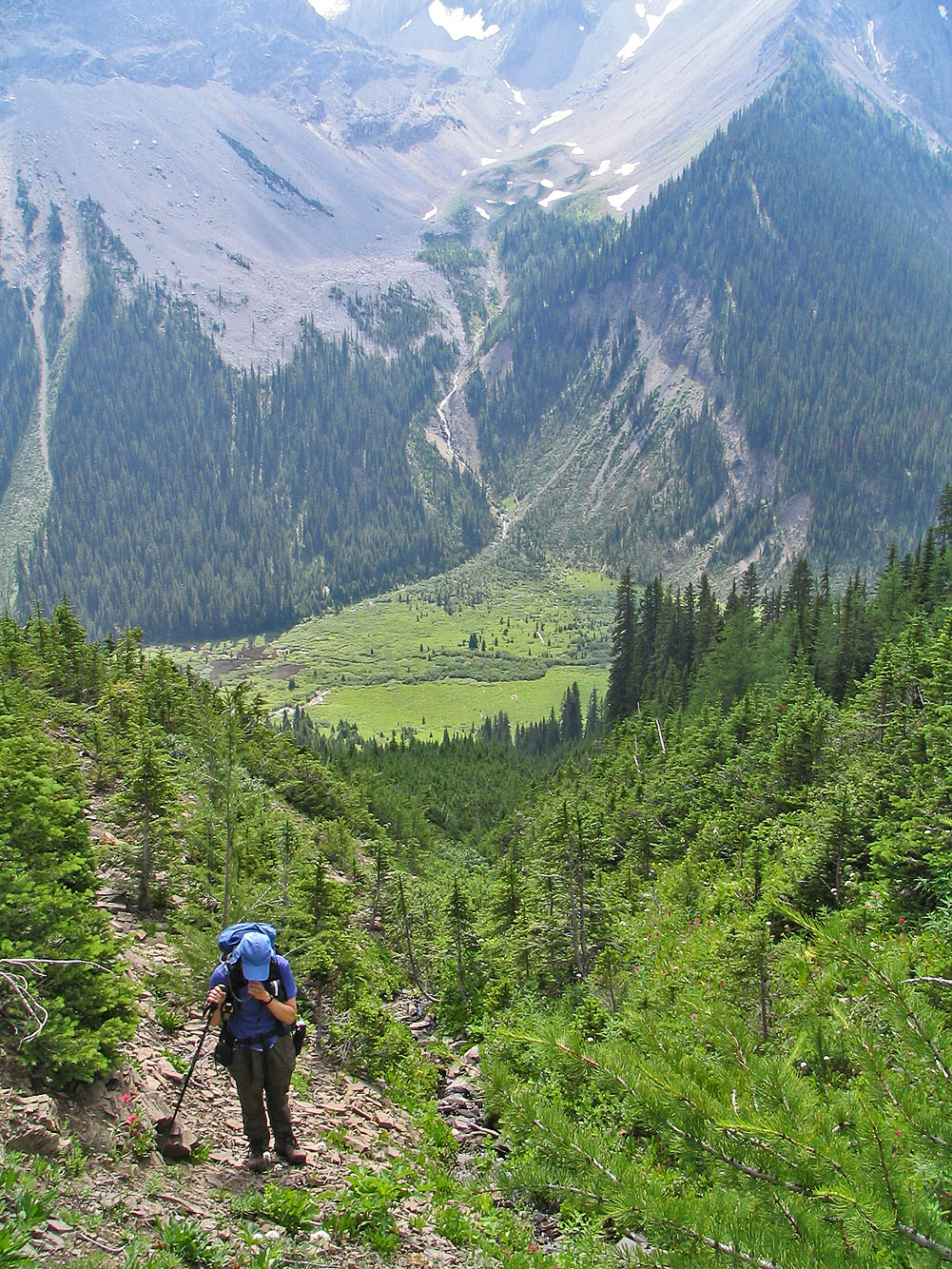 Looking down the drainage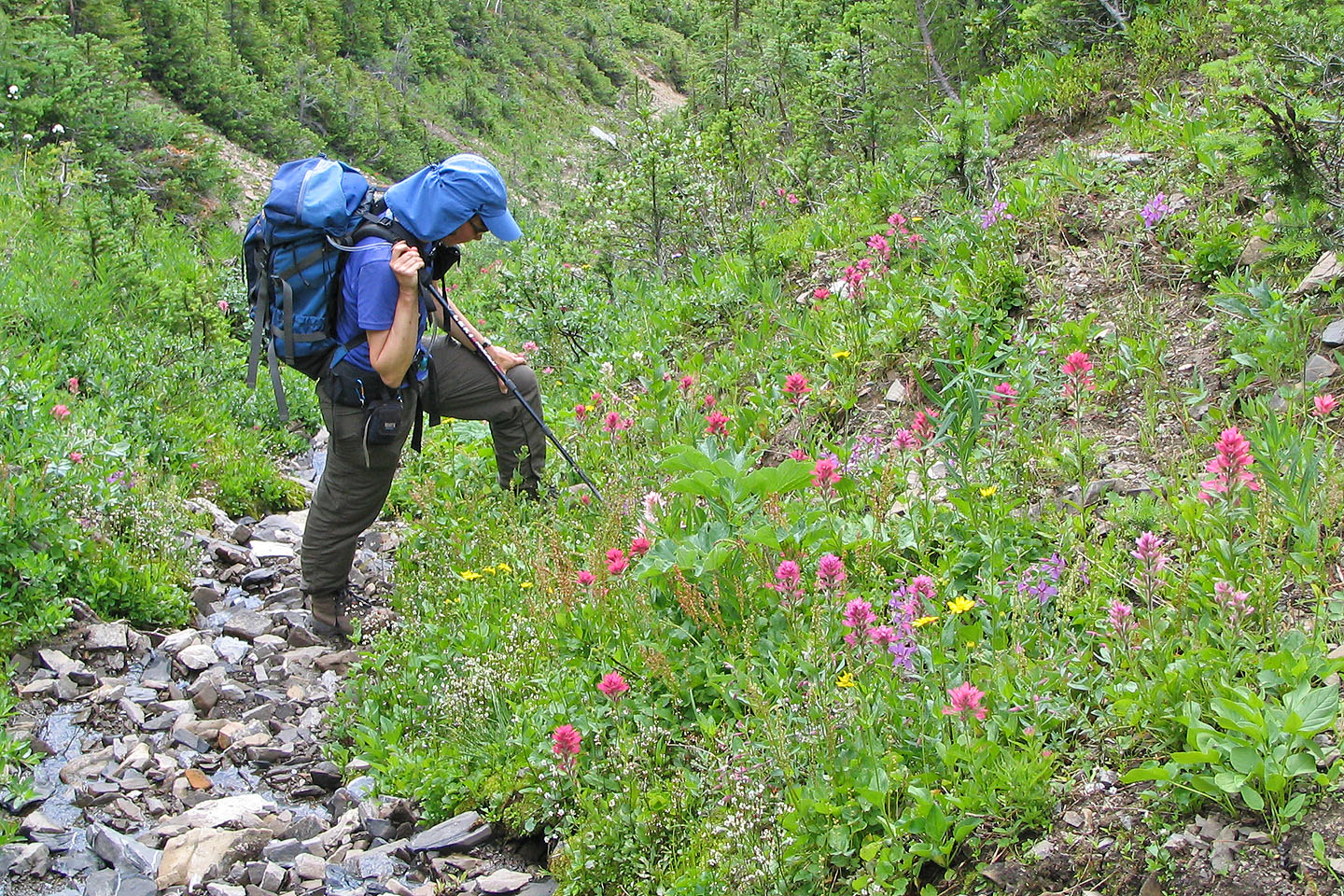 Stopping to admire the wildflowers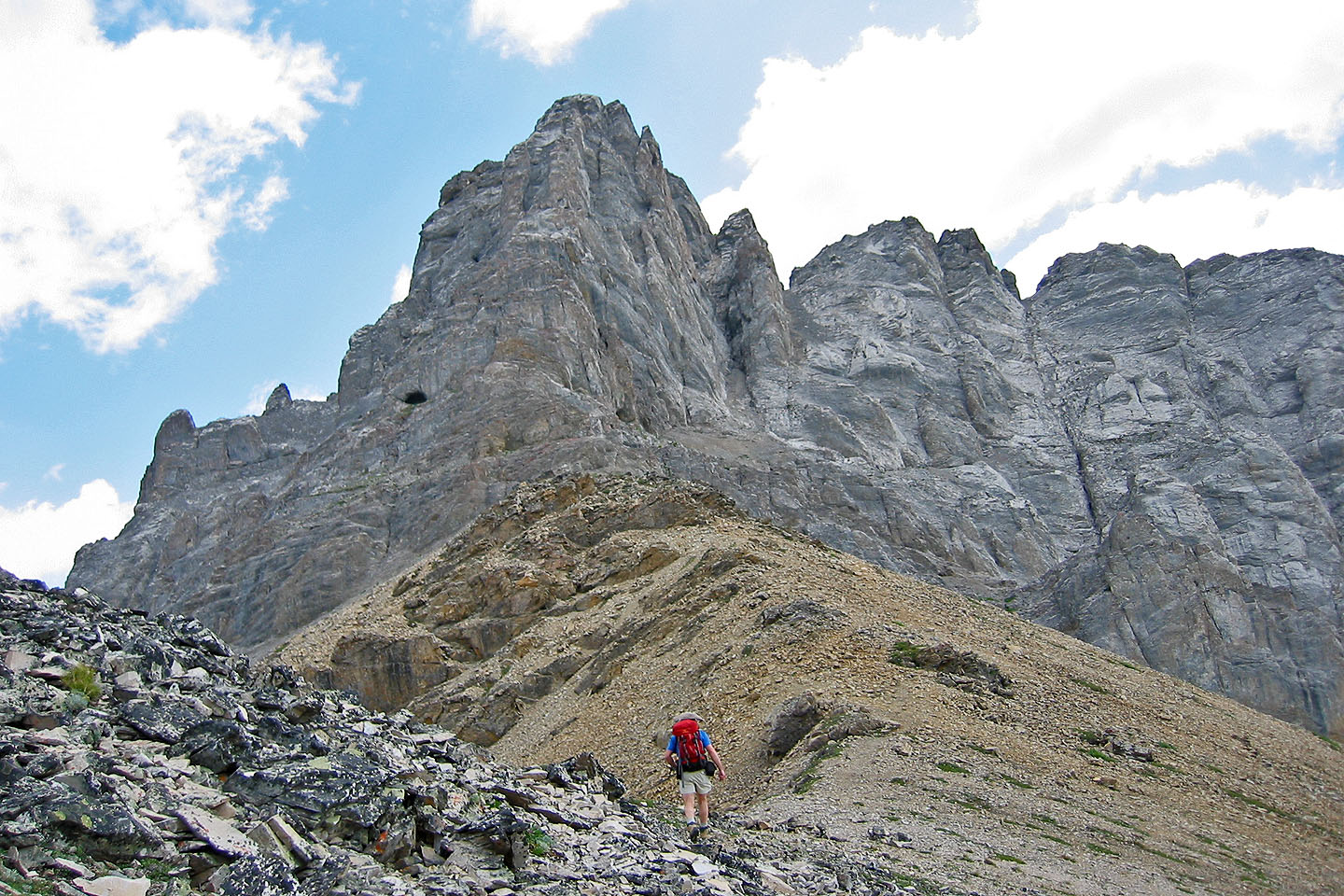 From the col, the gully appears almost directly above me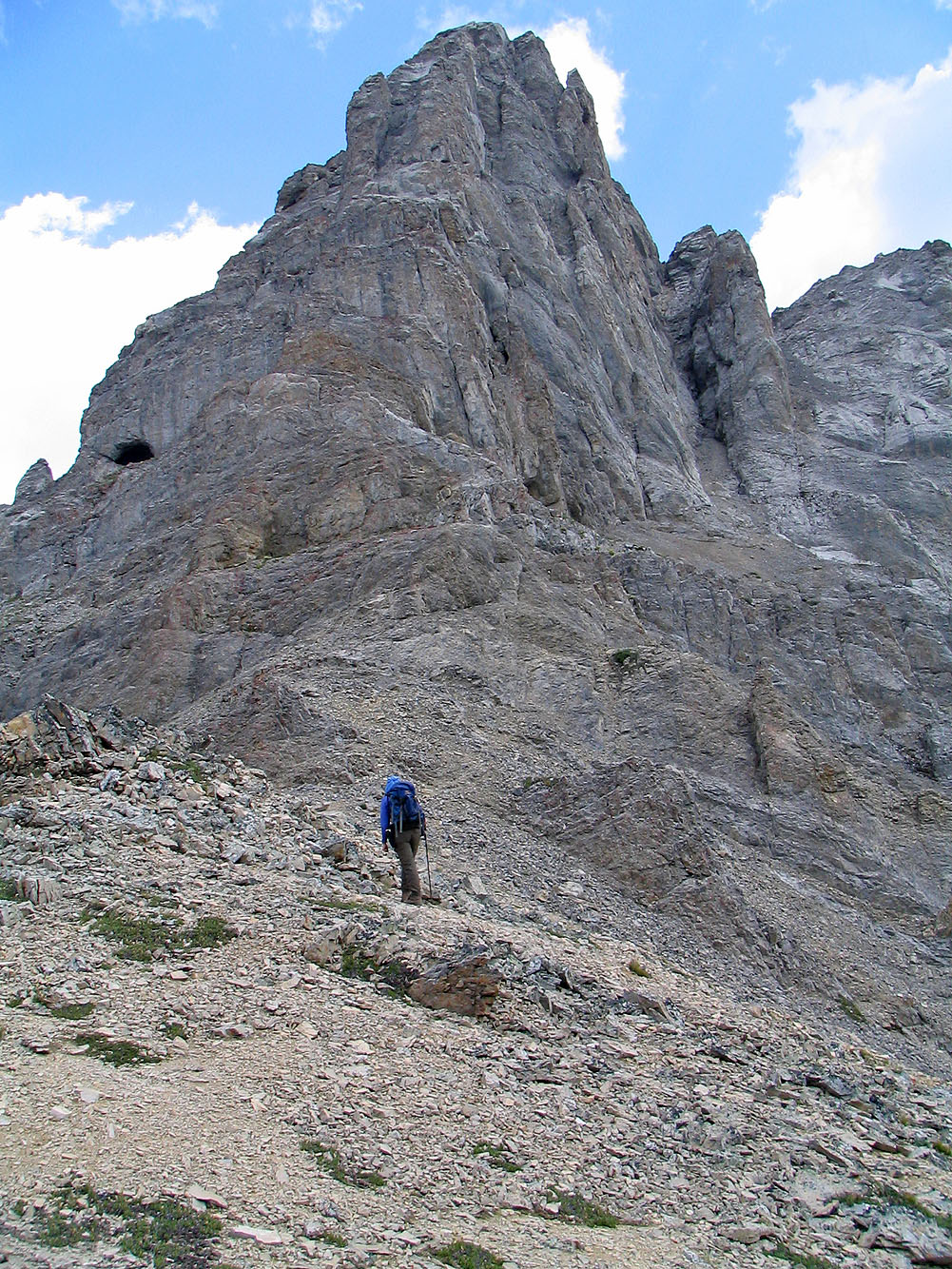 Getting closer to the gully. The tunnel on the left is easily reached.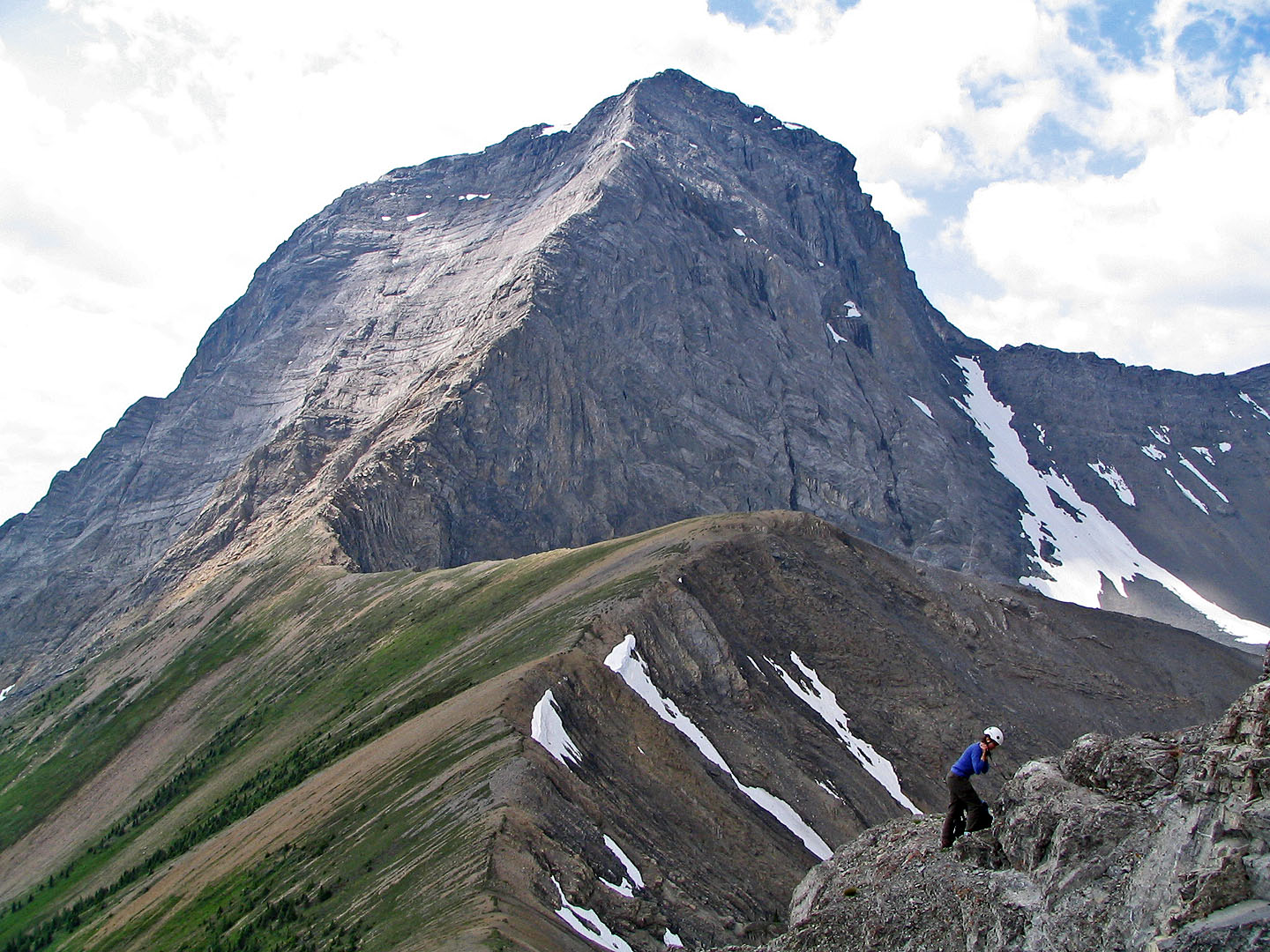 Looking back at Mount Smuts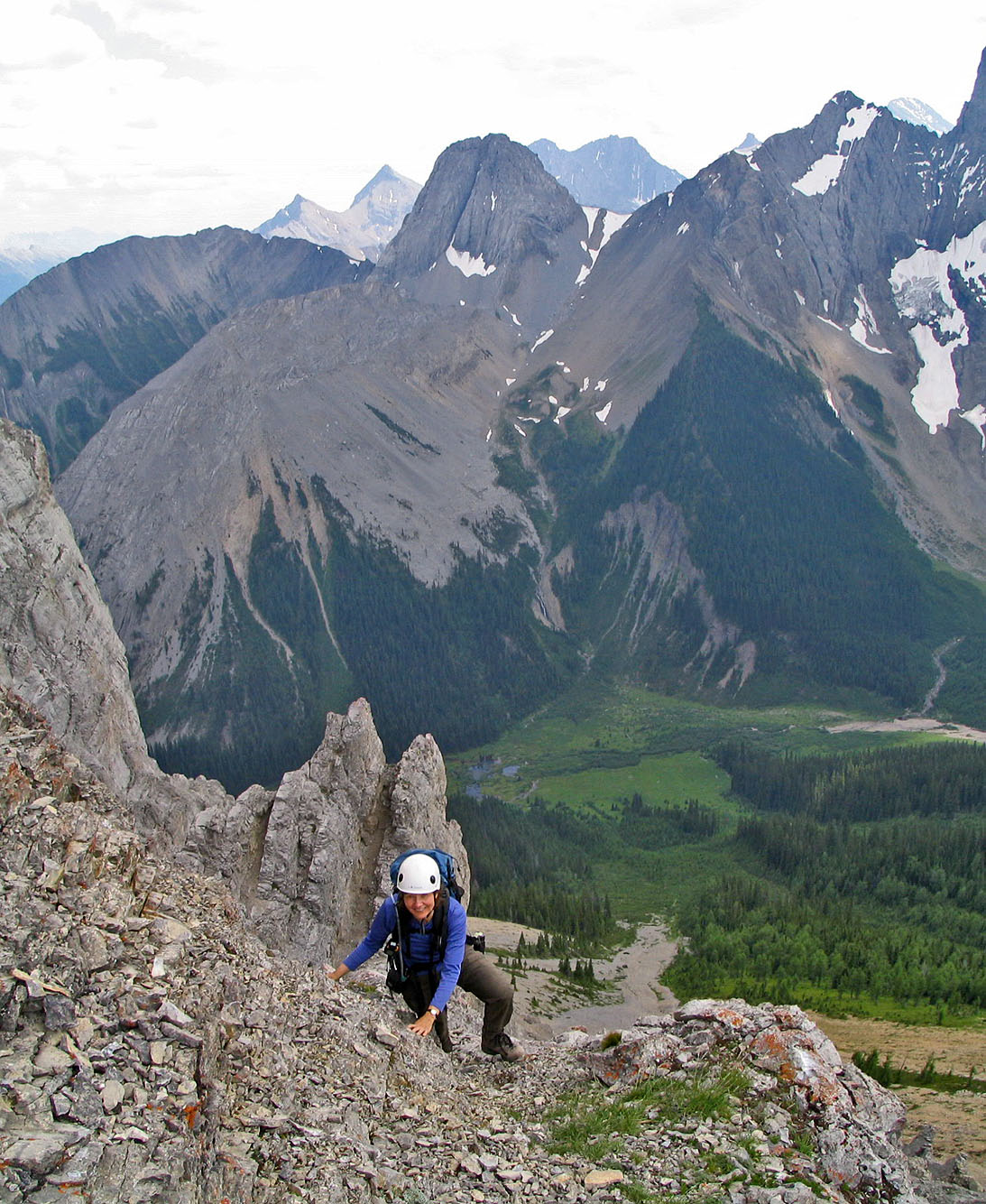 Behind is Commonwealth Peak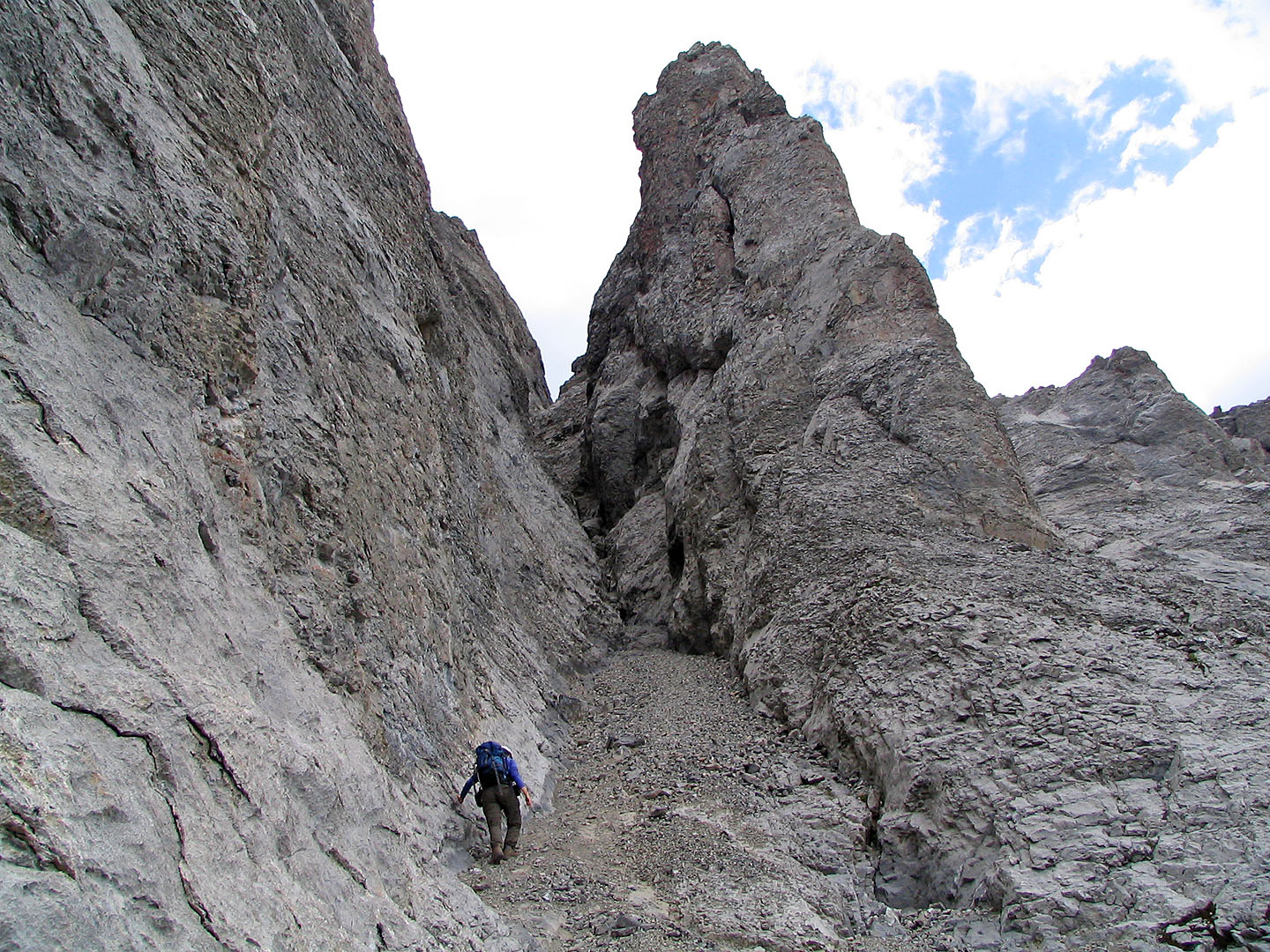 Entering the gully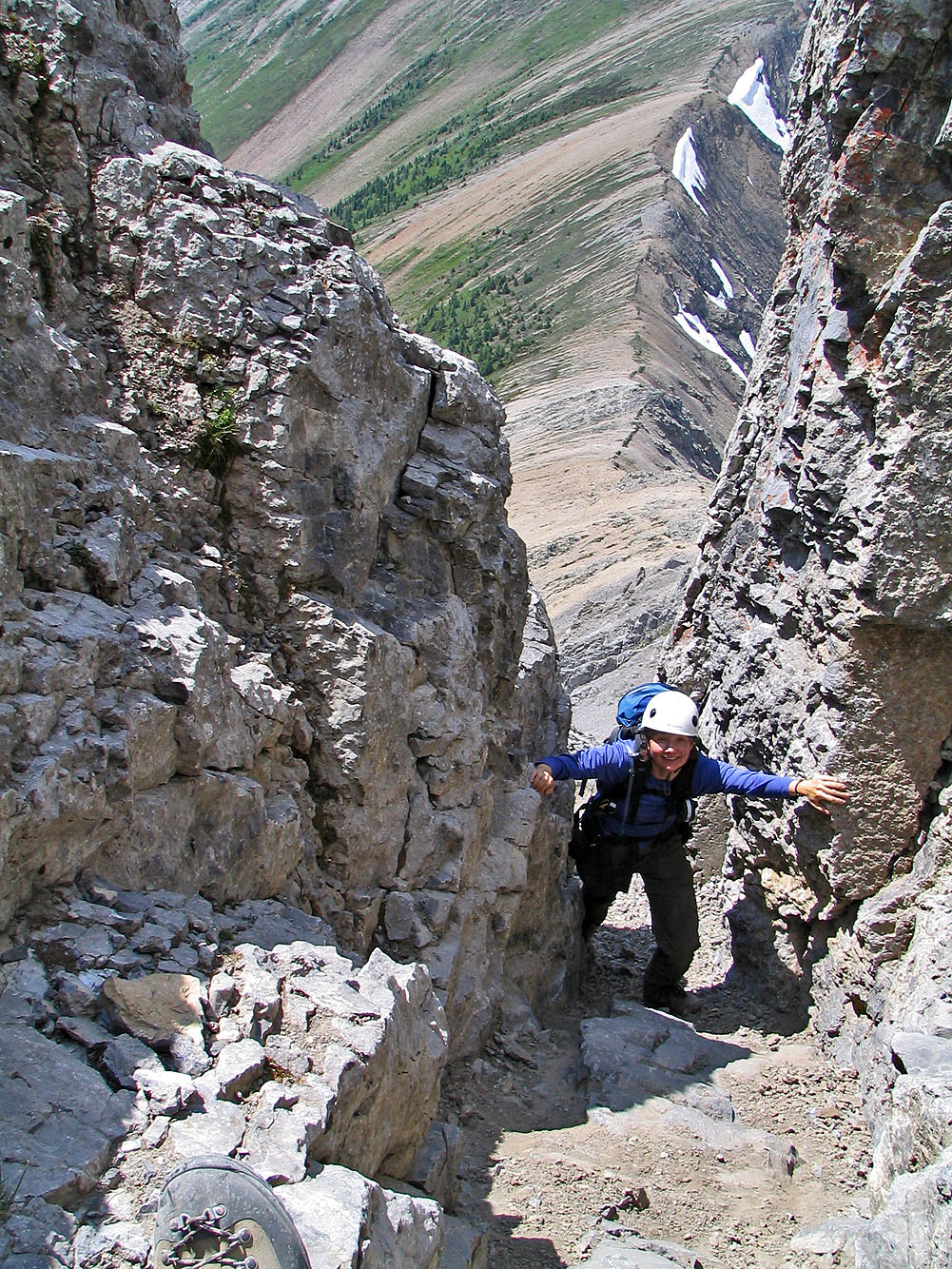 Climbing up the gully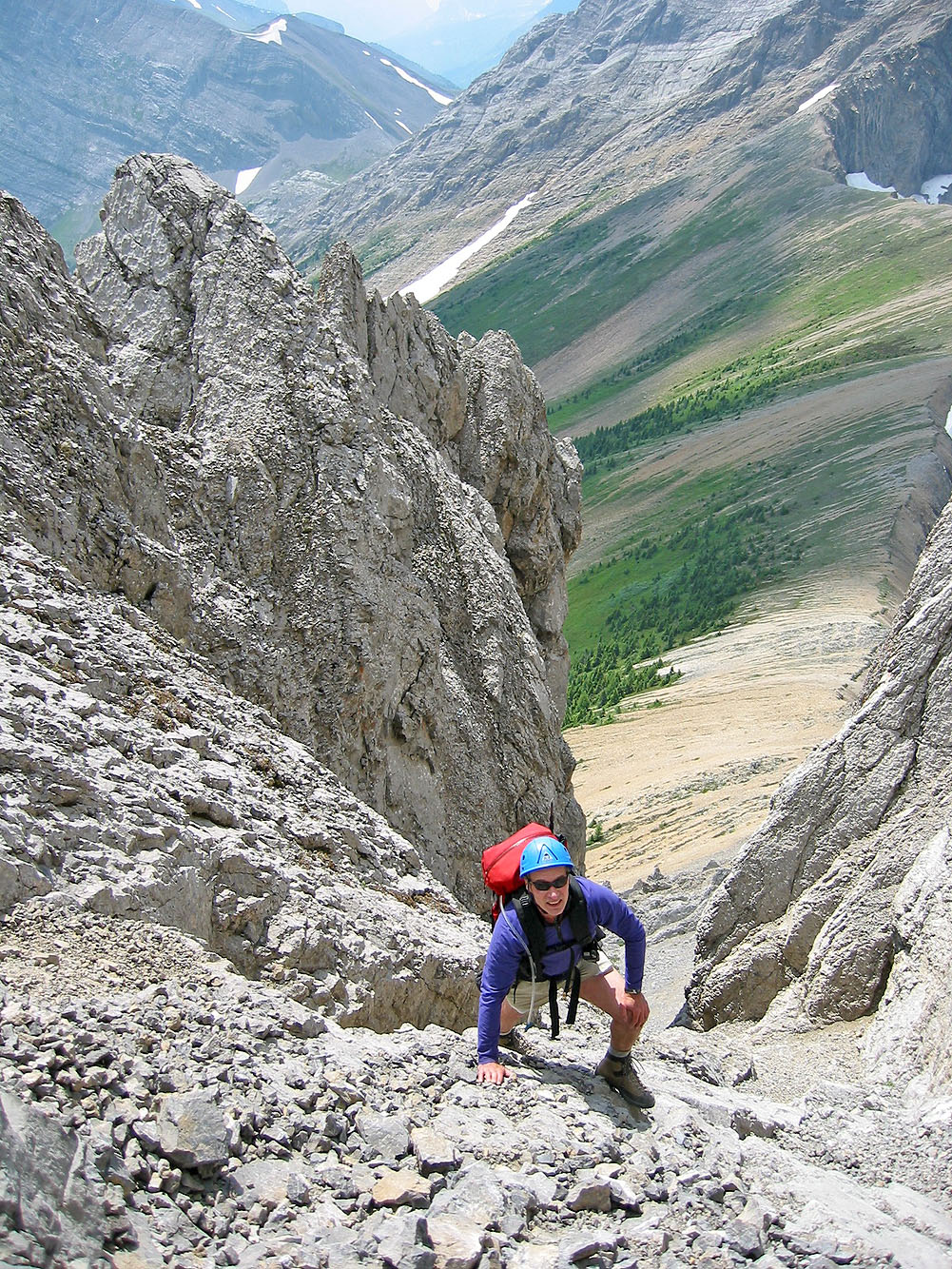 Topping out of the gully

Dinah reaches the skyline notch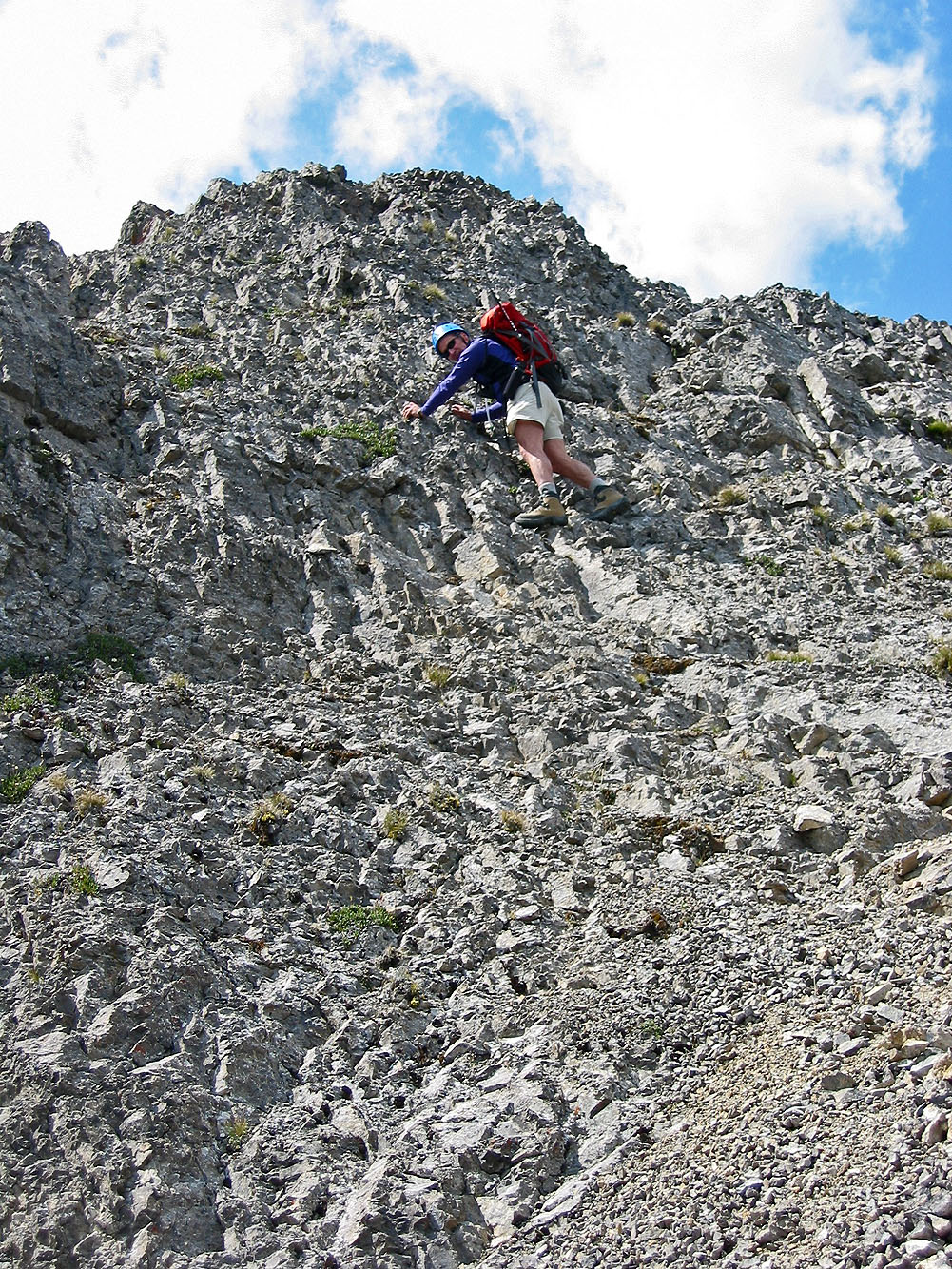 Scrambling below the summit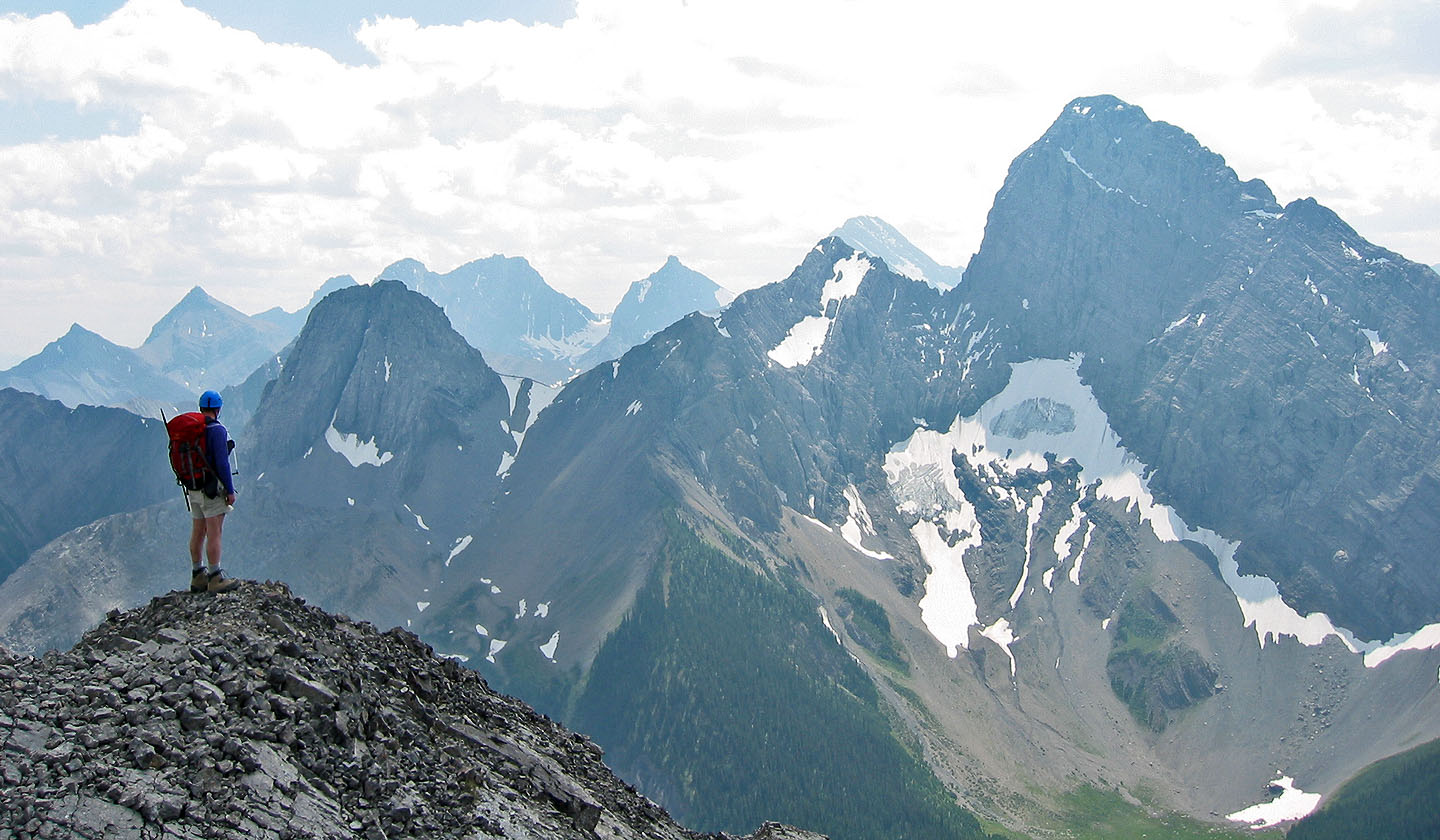 On the summit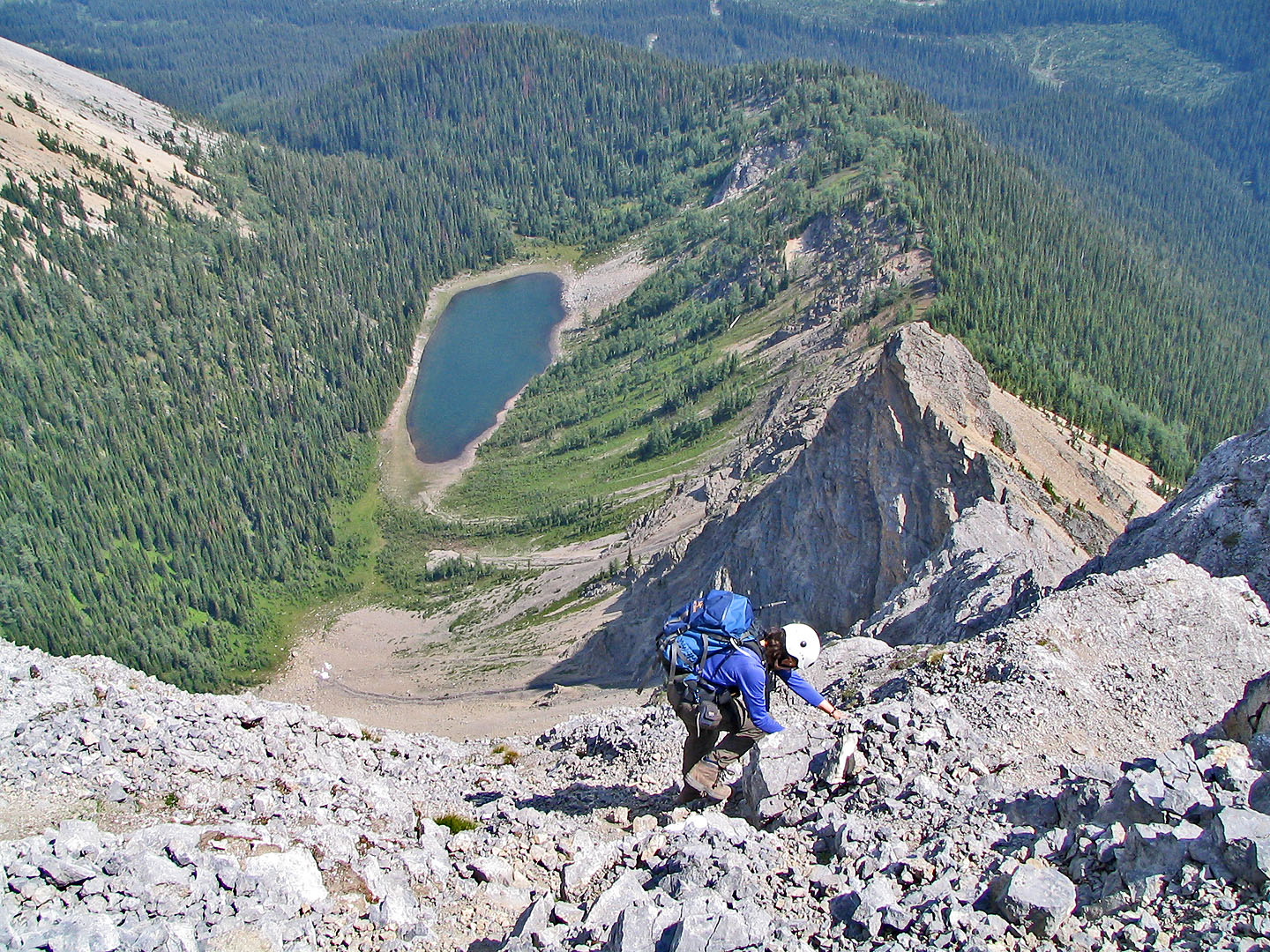 Coming down from the summit, we were very careful here because of the exposure: a slip here
would likely be fatal. Tryst Lake below. (Click for a larger)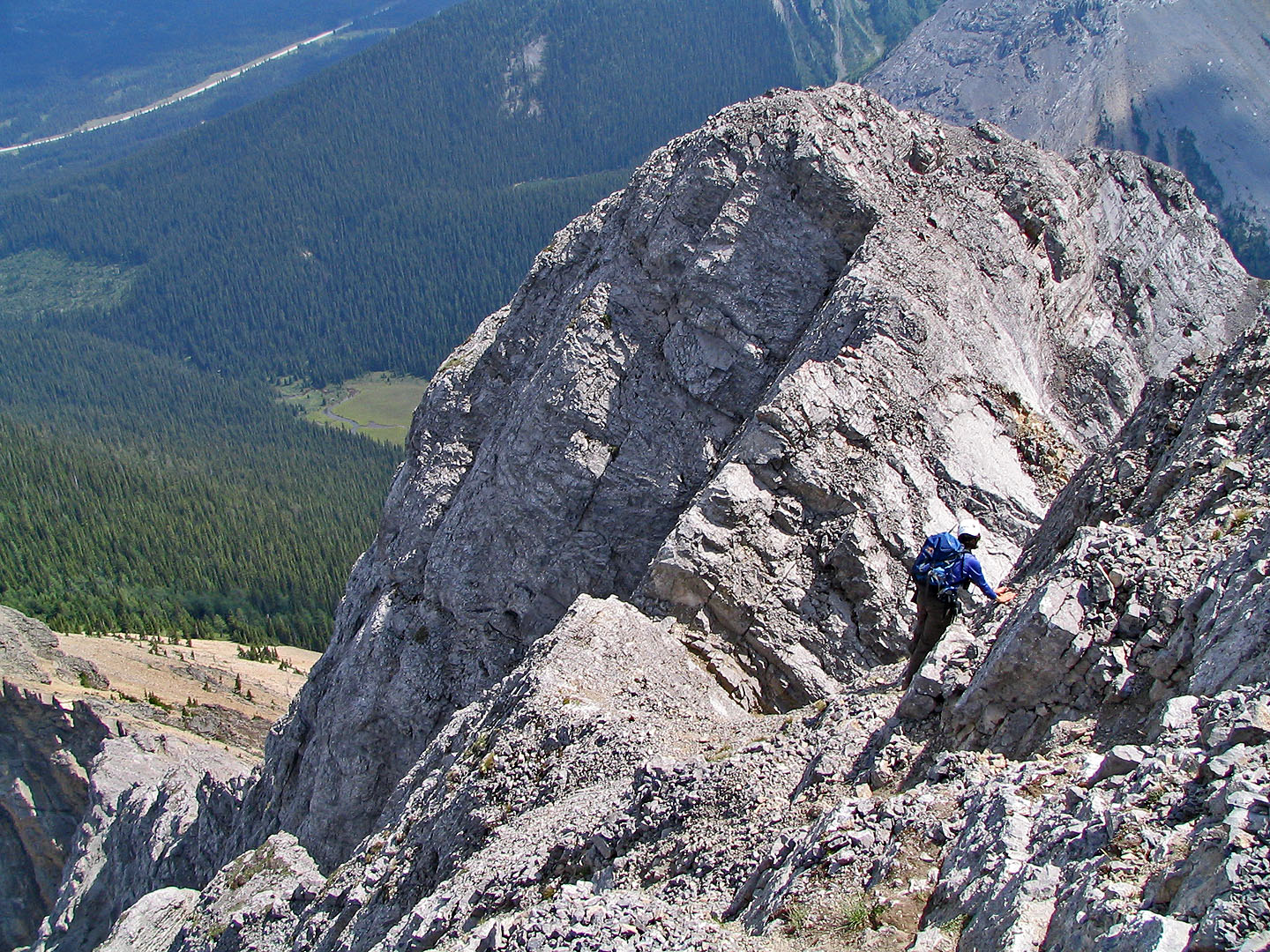 Heading back down to notch (left of Dinah)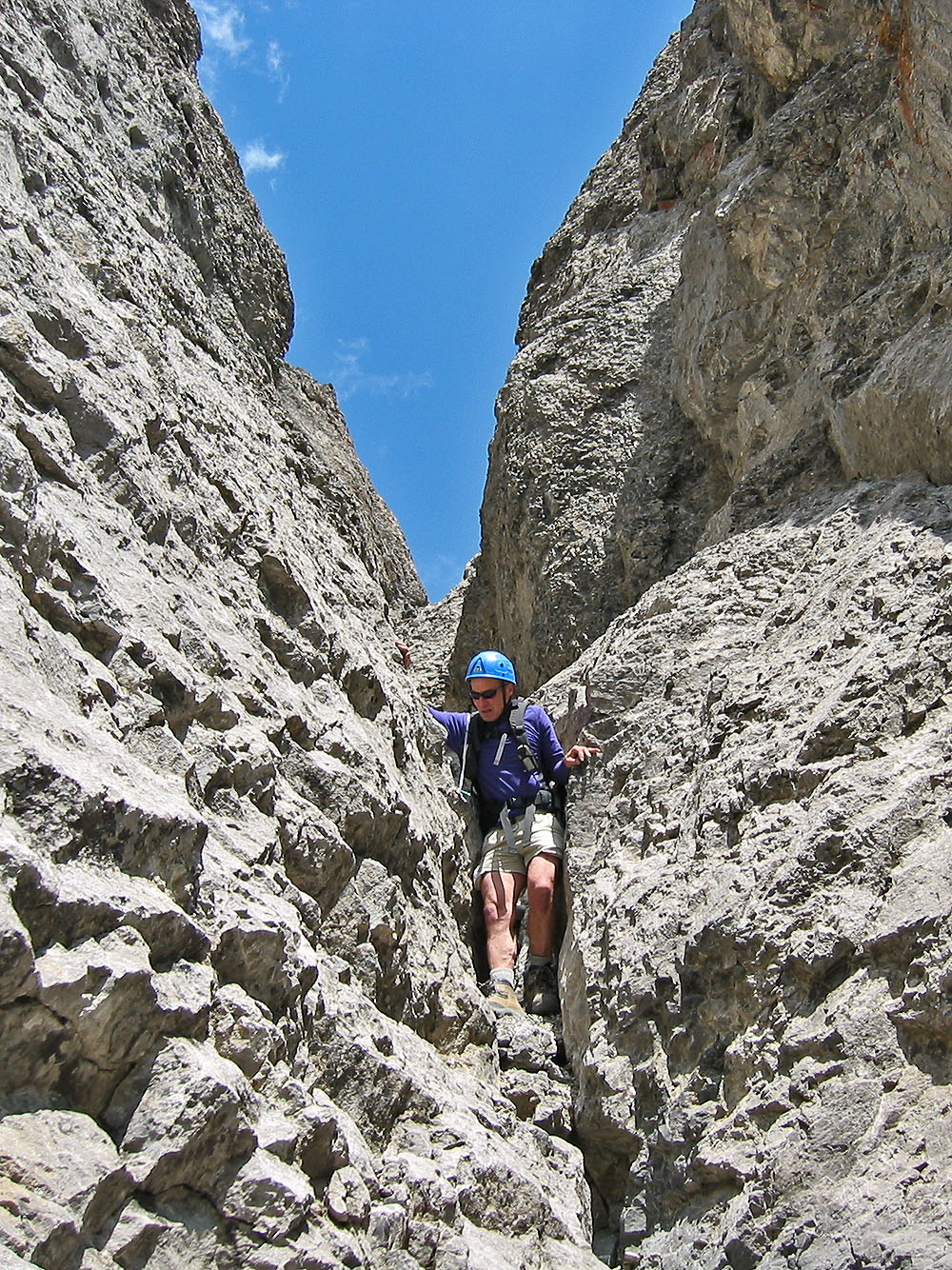 It's a tight squeeze in spots in the gully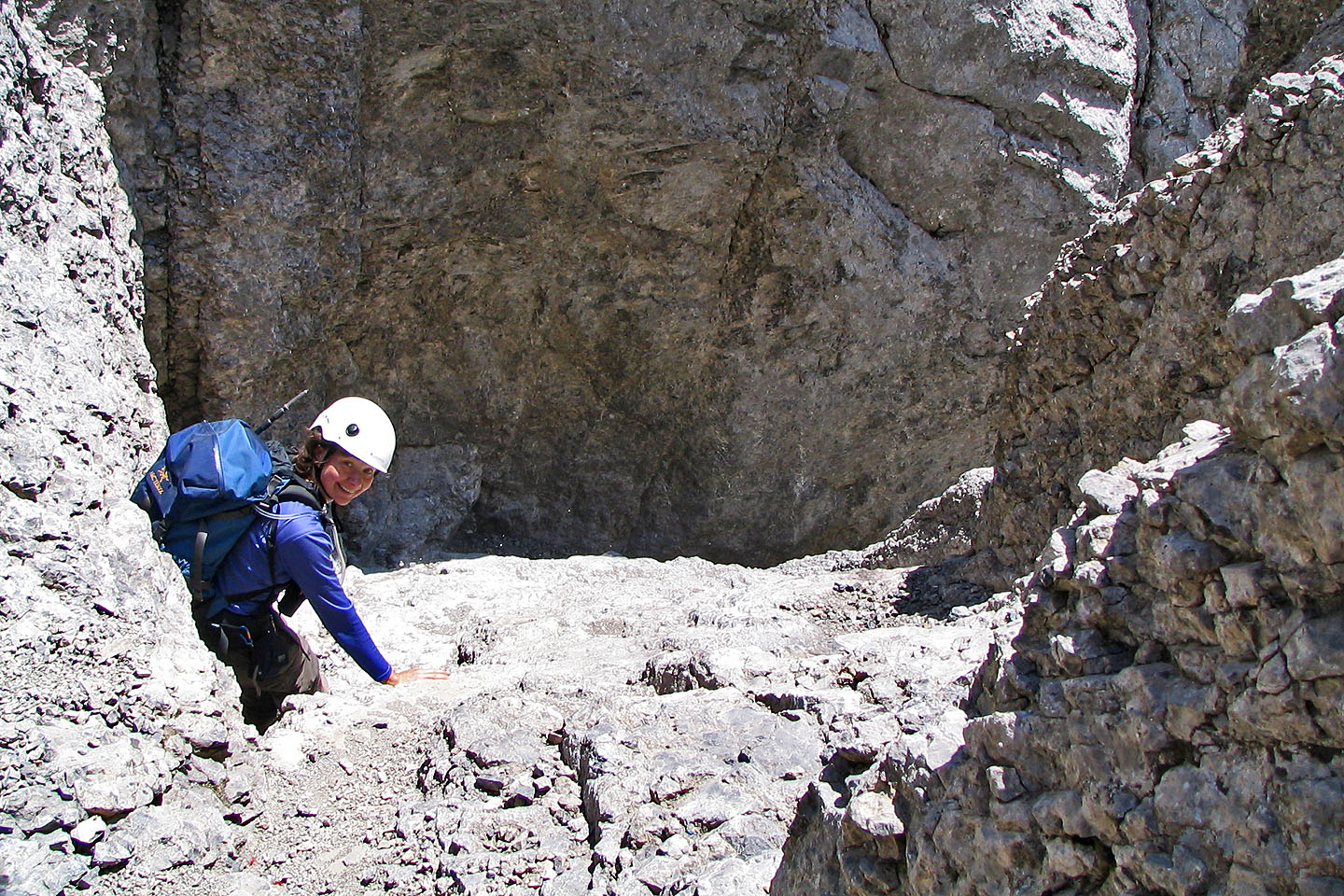 Dinah appears unconcerned despite the drop below her in the gully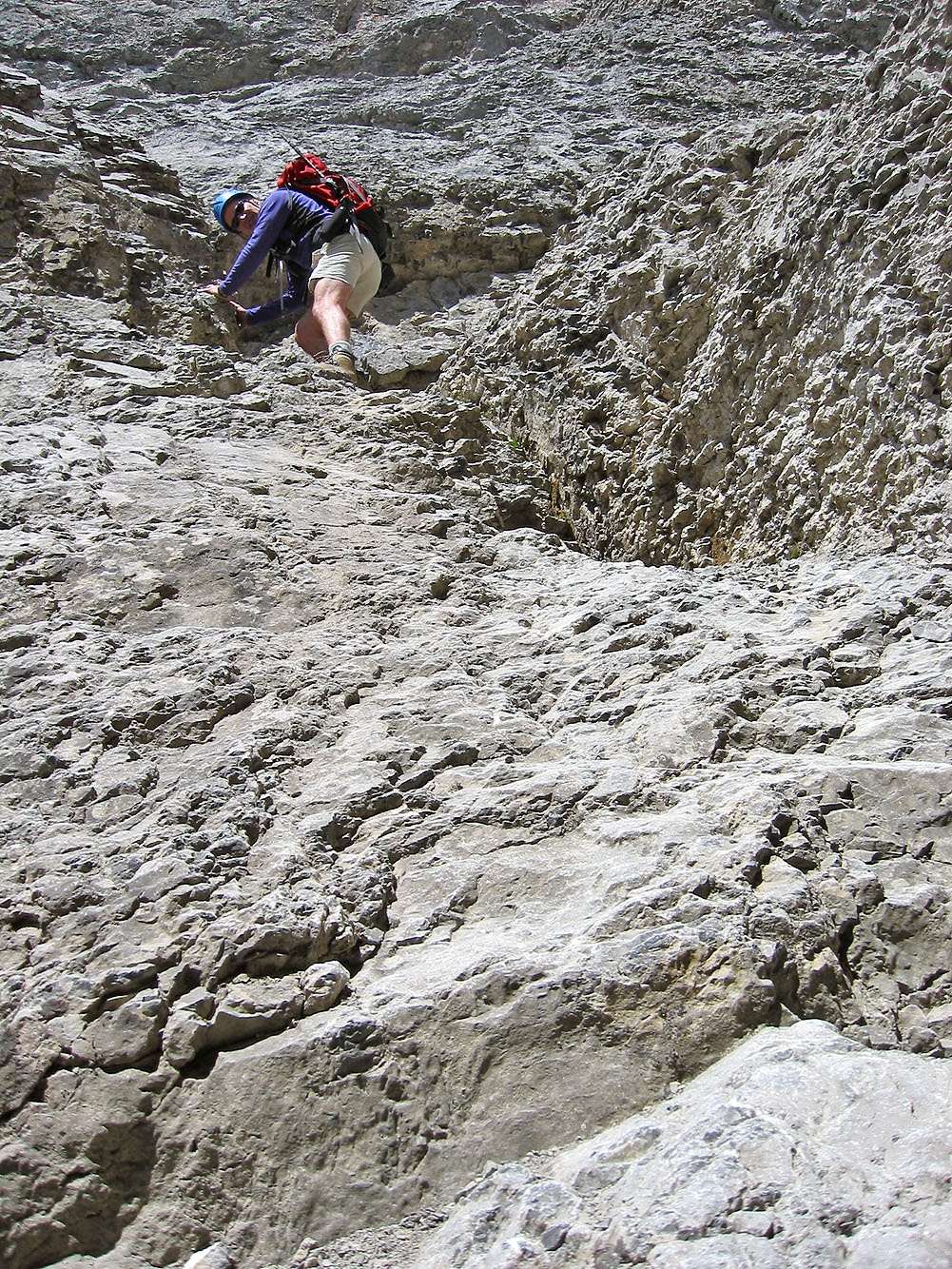 My turn to come down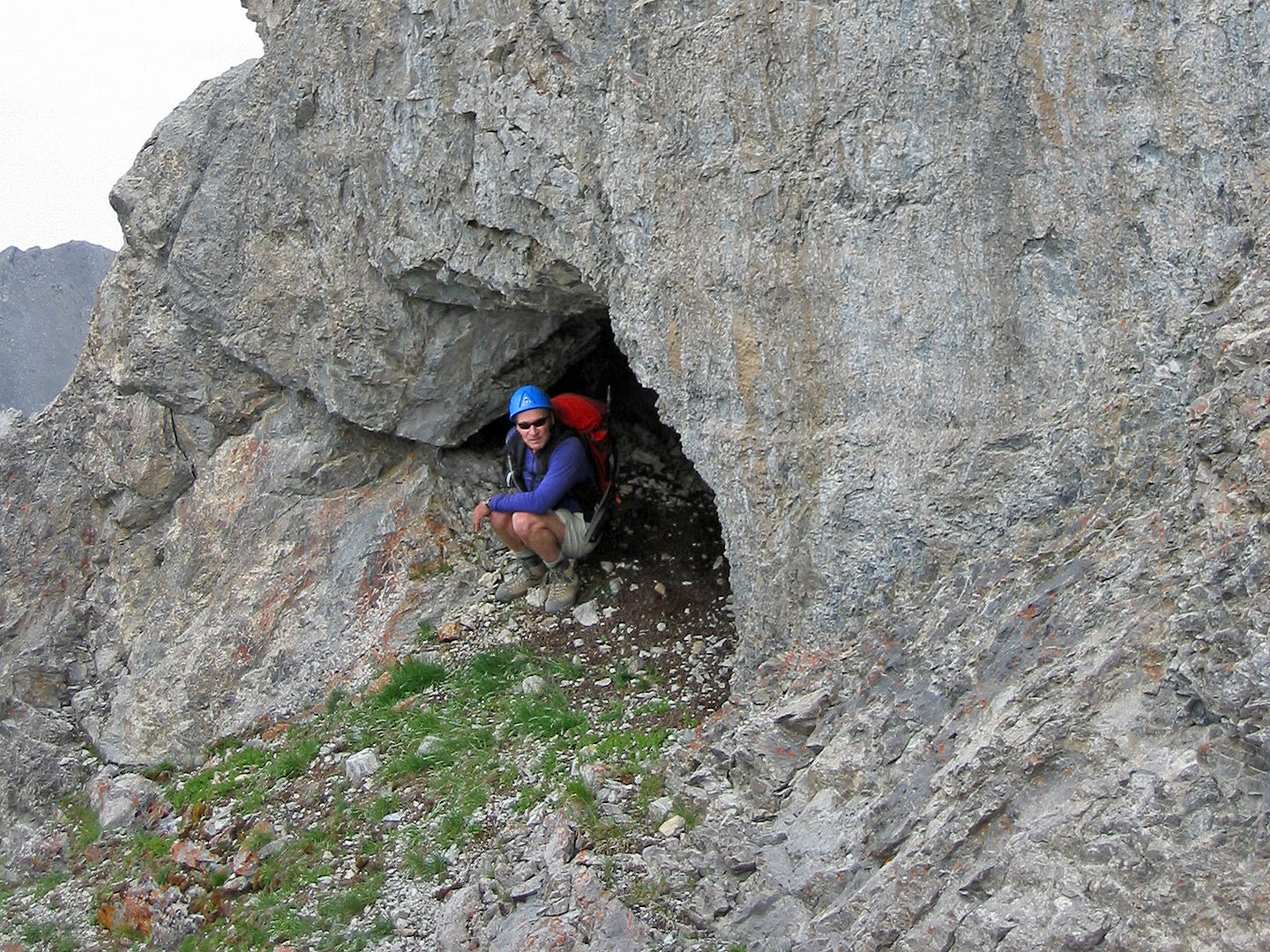 On the way back we check out the tunnel. Mouse over to view the back door.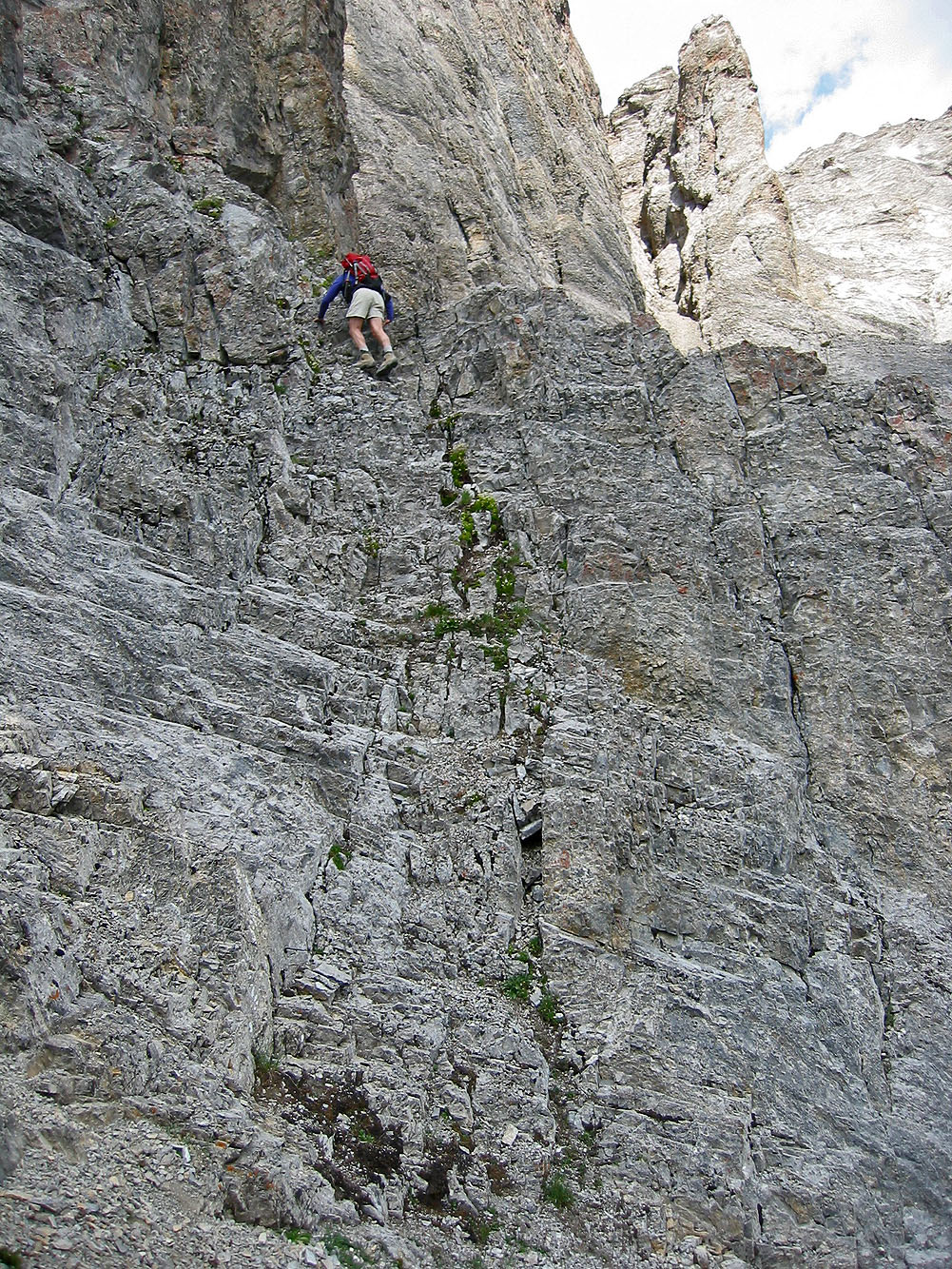 The last downclimb before the col is easier than it looks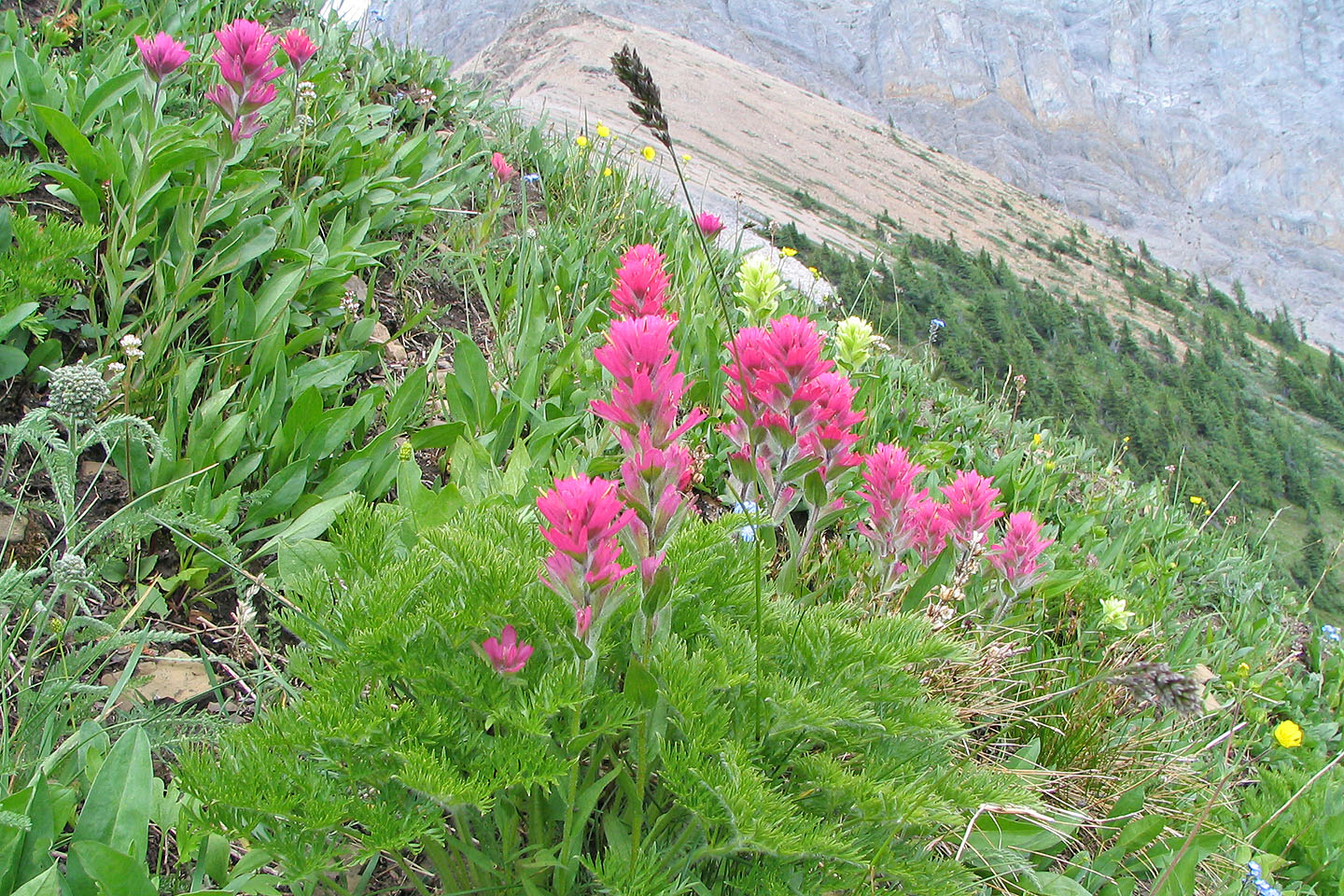 Back on the col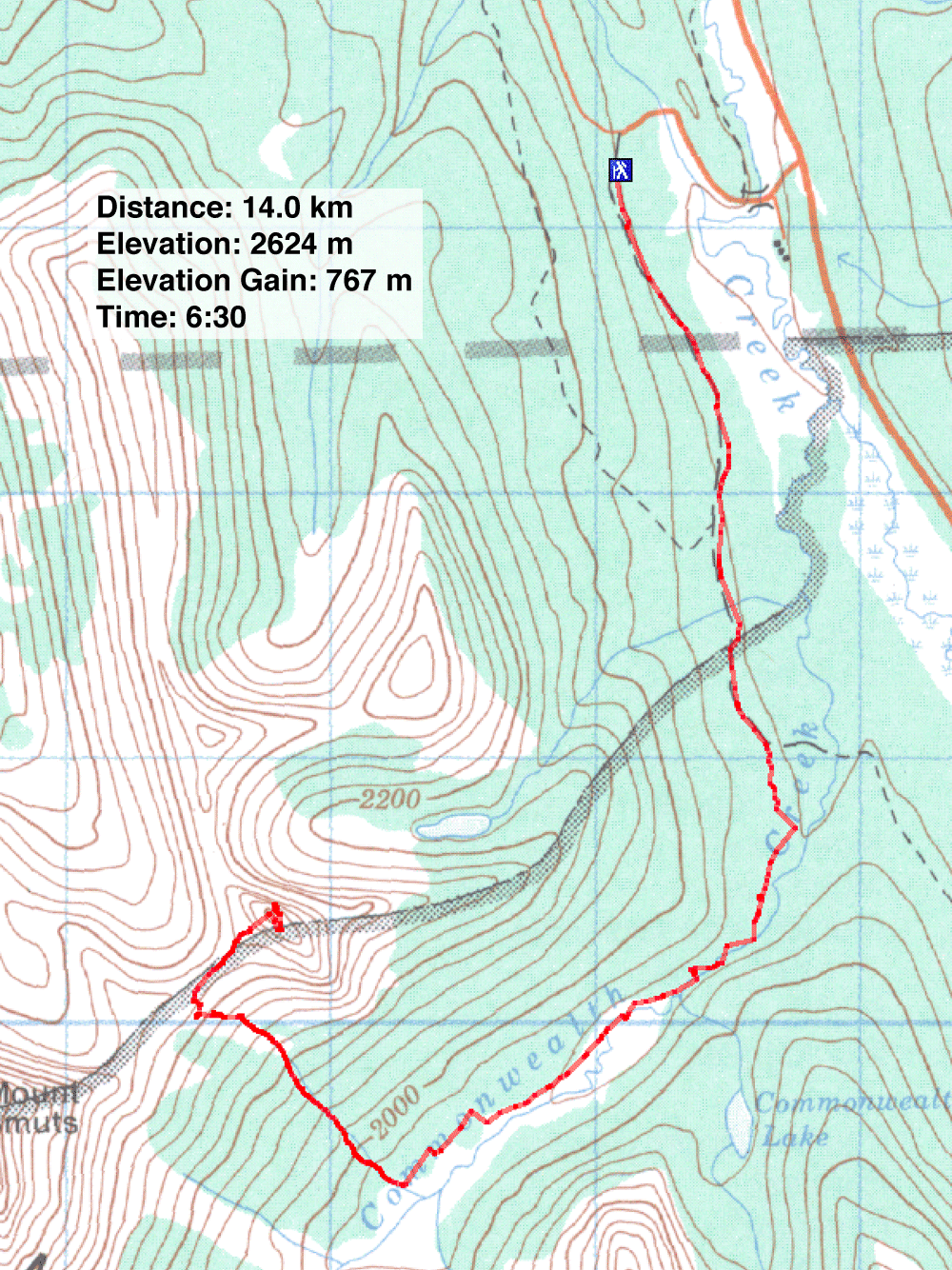 82 J/14 Spray Lakes