bobspirko.ca | Home | Canada Trips | US Trips | Hiking | Snowshoeing | MAP | ABOUT

Mount Nestor
Kananaskis, Alberta
July 21, 2007
The route up Mount Nestor comprises a short bike ride, a long, unrelenting slog, and a few minutes of scrambling near the summit. There is little to recommend other than the views at the top.
From the closed gate, we biked 8.0 km and not the 13.1 km according to the guidebook. The difference can probably be accounted for if one were to start at the seasonal gate reached just after crossing the dam. In any event, the bike ride took us just over 30 minutes.
The trailhead isn't well marked: a bush hides a cairn on the right side of the road, but the drainage on the left is noticeable. We stashed our bikes and headed up the trail. Within a few minutes the trees gave way well enough to see clear to the ascent gully. The descent gully breaks to the left and we decided to take it.
We followed a vague trail worn into the grassy floor of the gully, but it soon led to loose rock. Eventually the gully swung to the right and we could see the summit. After passing under "the rocky crest of the ridge," we gained the ridge on our left and followed it to a false summit.
Just past the false summit we reached the drop in the ridge. There was no exposure and we scrambled up the other side. Dinah banged her head on an overhanging rock, although her helmet saved her from injury. A couple minutes later we were on the summit.
The return trip down the gully was uneventful although hard on the knees. The grade never gives up! We were glad to reach our bikes and enjoyed the ride back. Our trip time of 8:00 hours includes nearly an hour spent on the summit.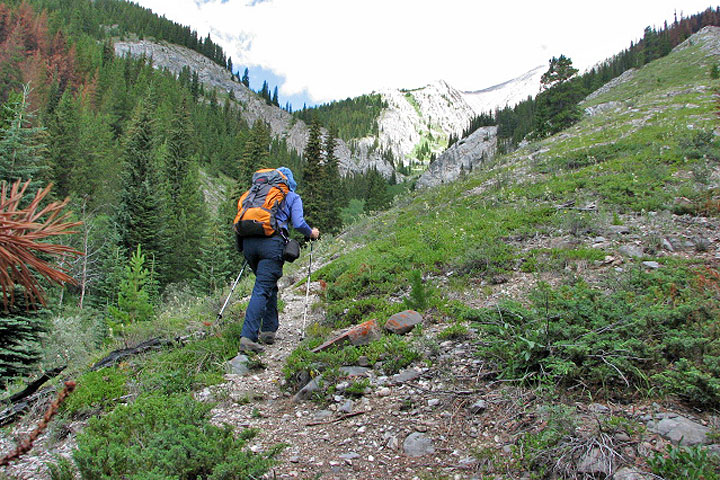 On the trail with the fork for the ascent and descent gullies ahead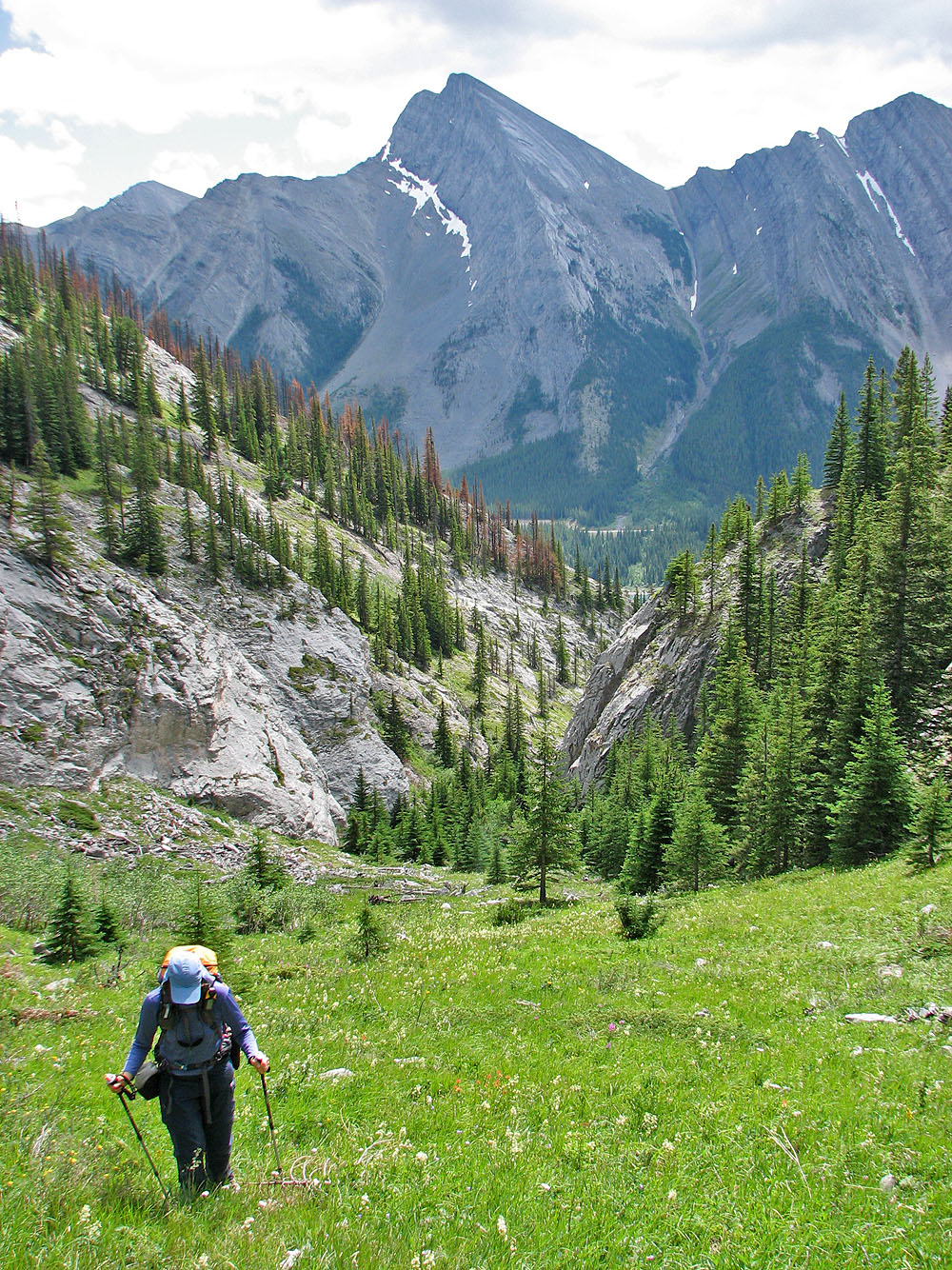 Looking down the ascent gully, Mount Buller in the background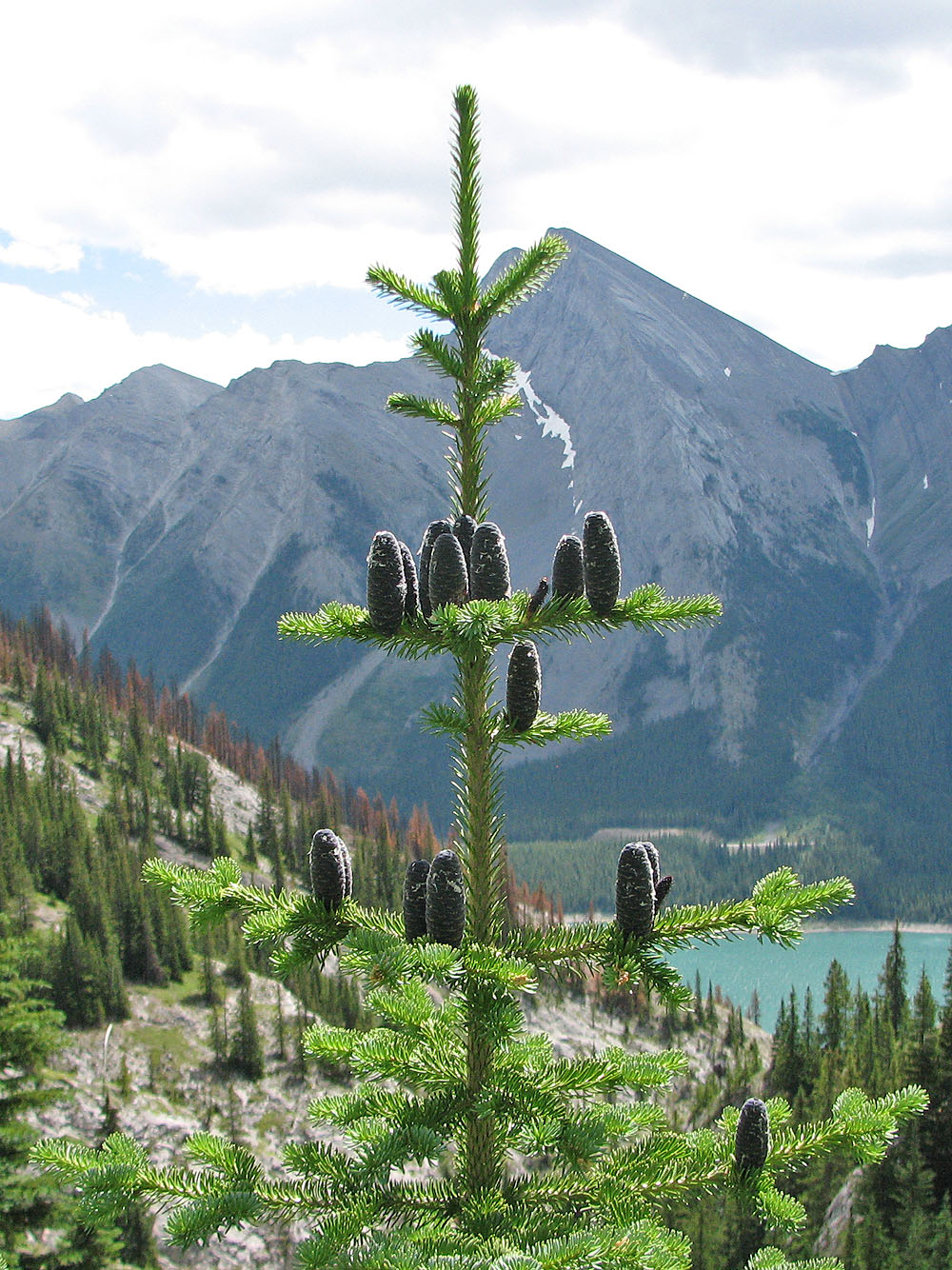 I've never seen cones growing upside-down before! Balsam fir I'm guessing.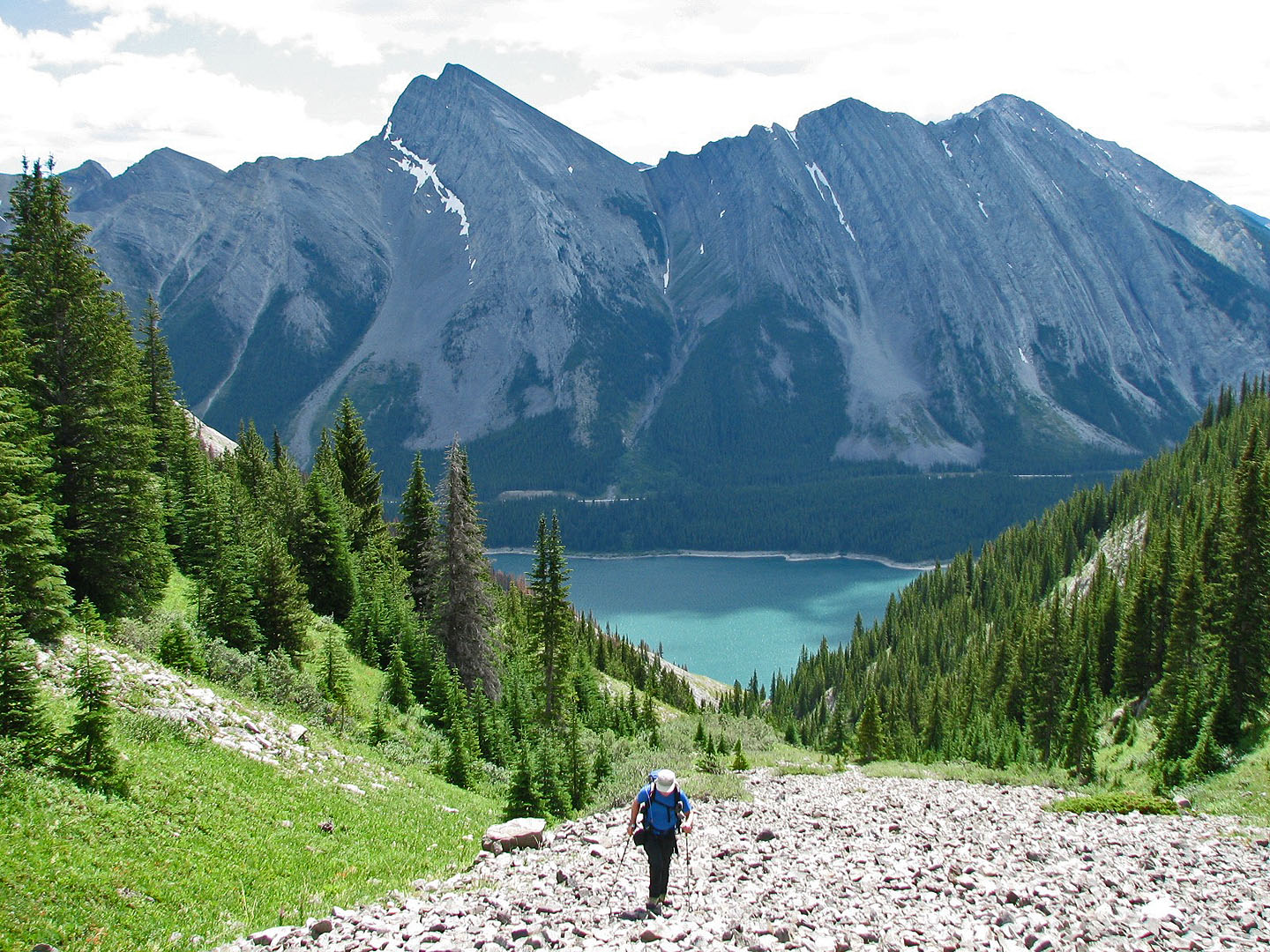 From here the gully is loose rock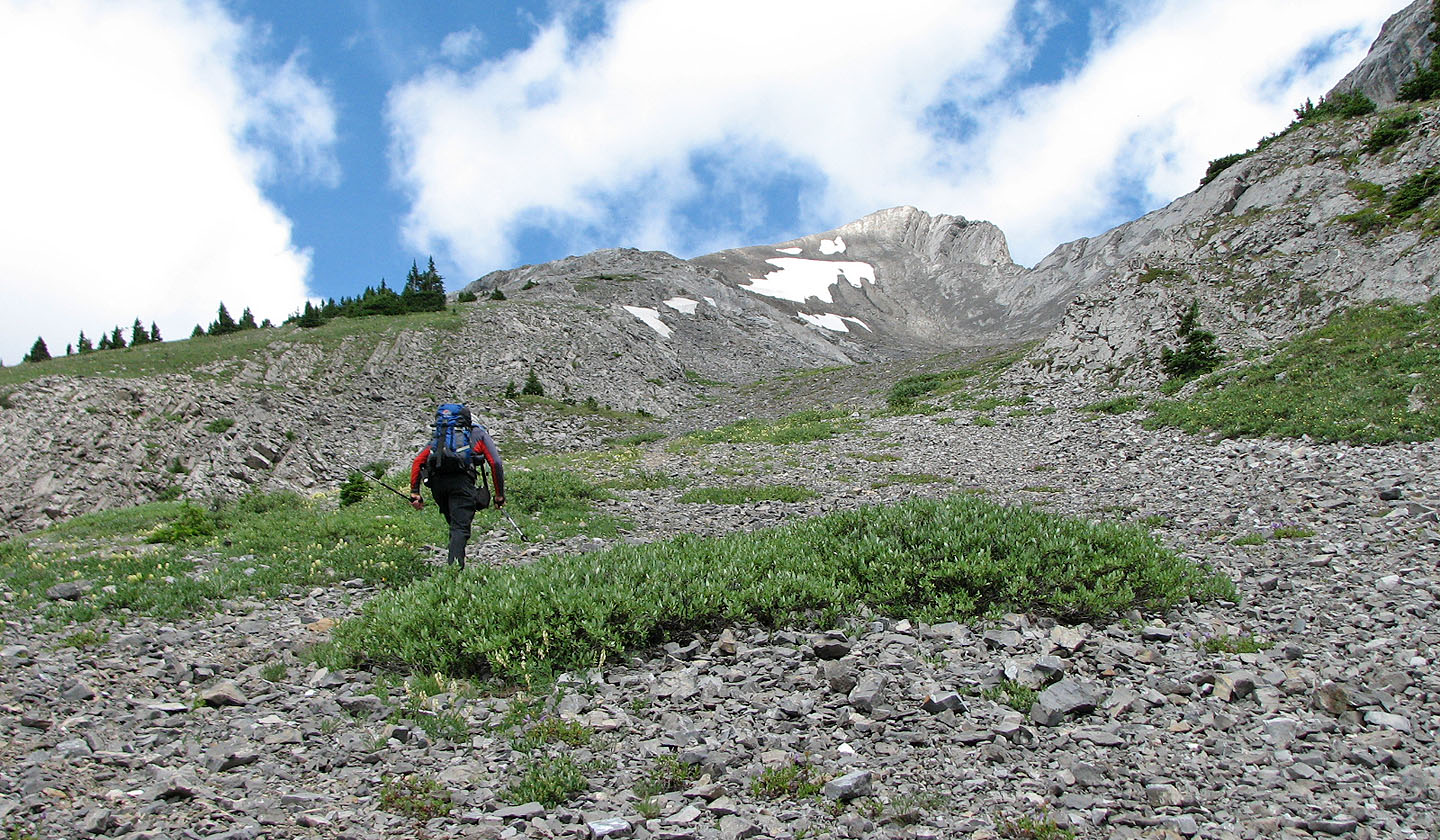 First look at the summit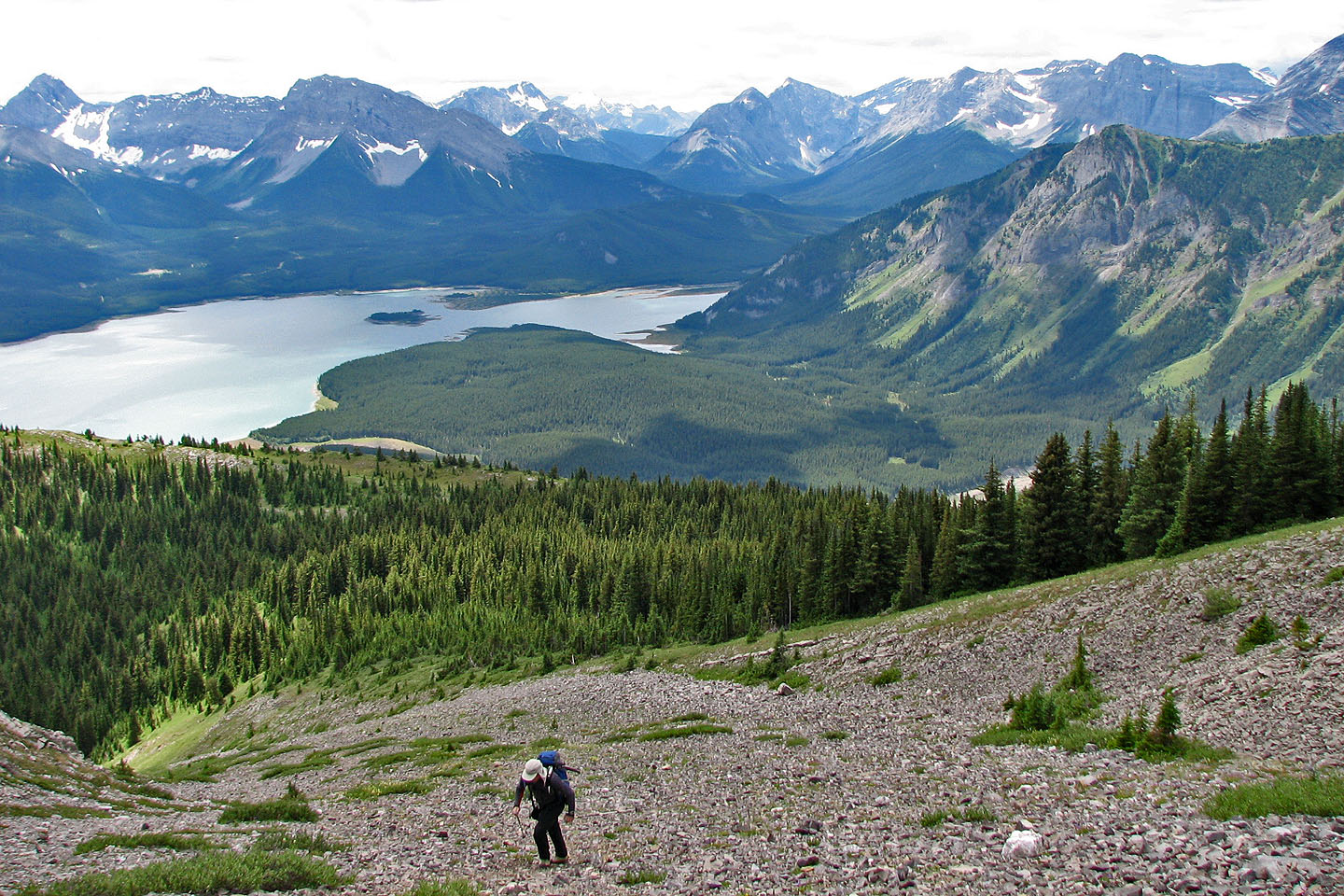 The south end of Spray Lakes came into view behind us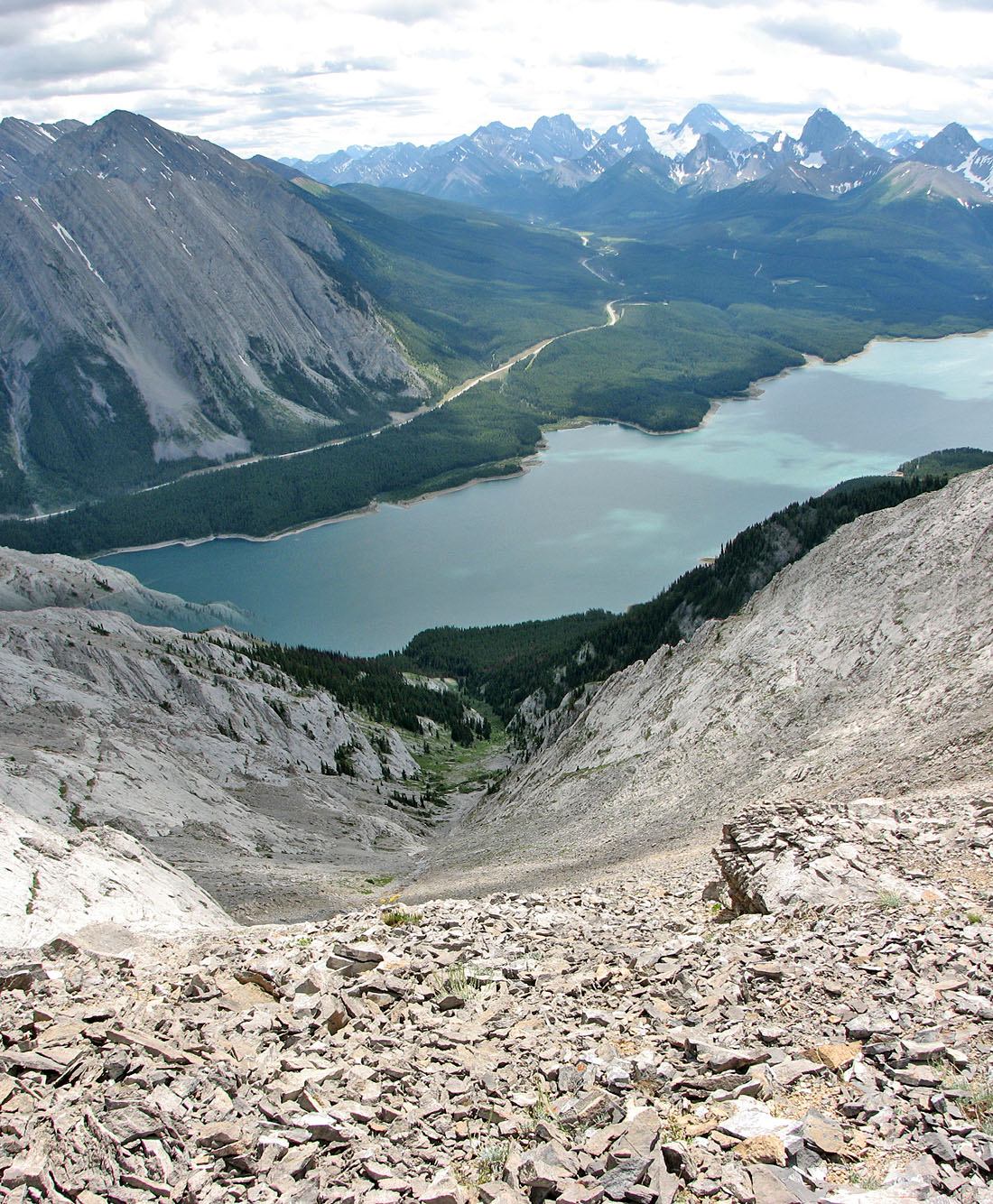 Looking down the gully we ascended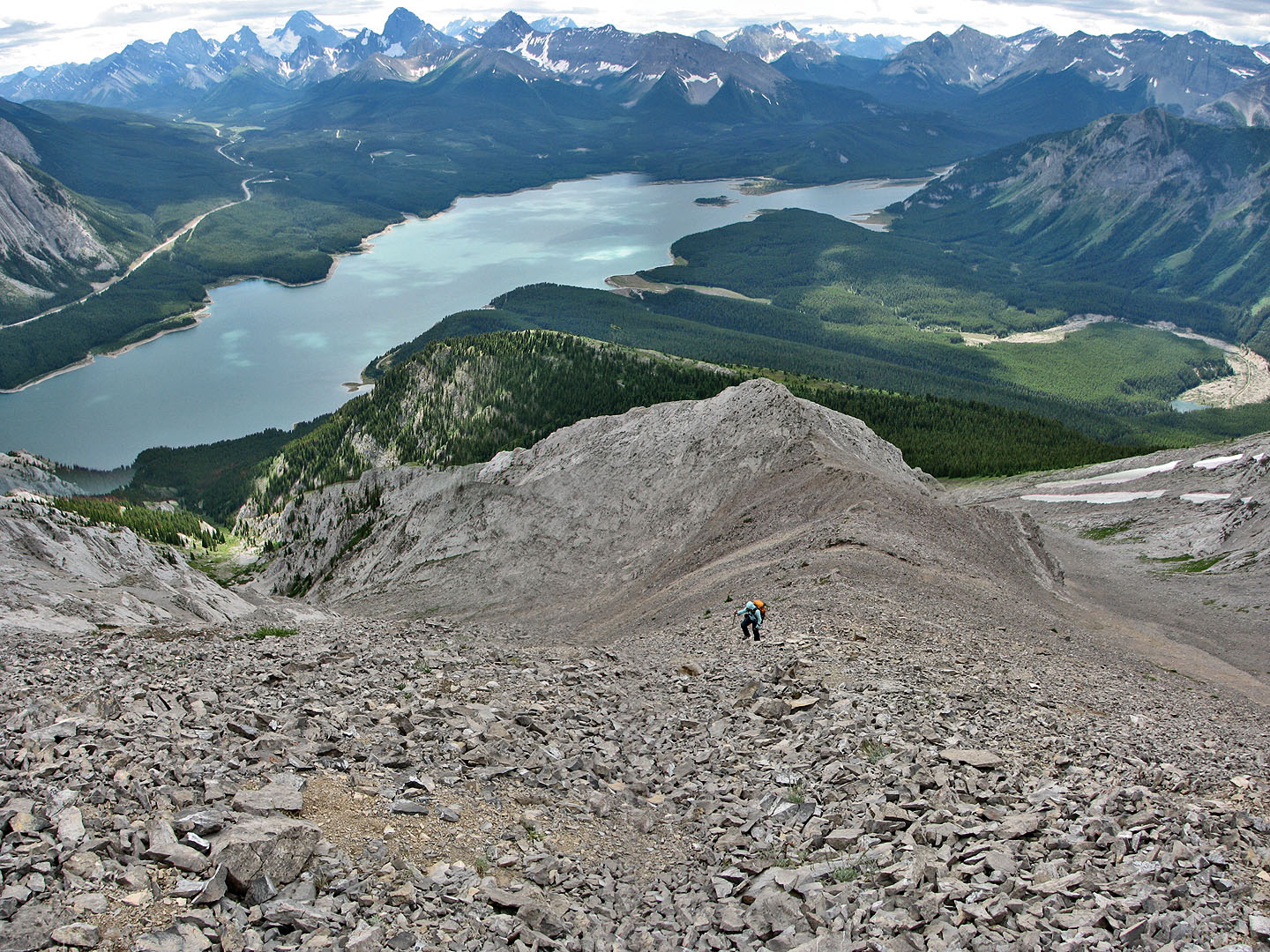 Looking back after turning a corner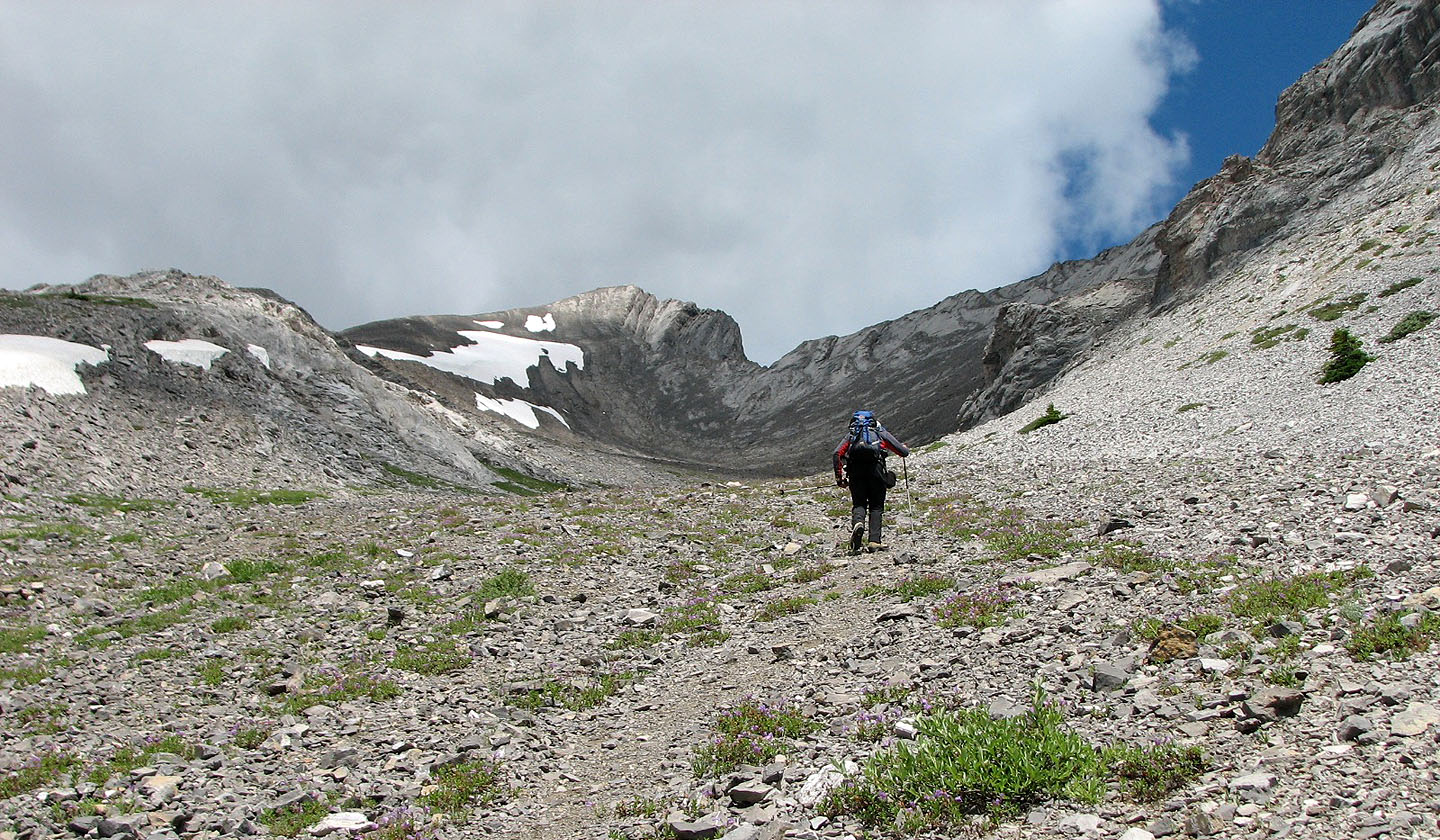 We ascended the ridge on the left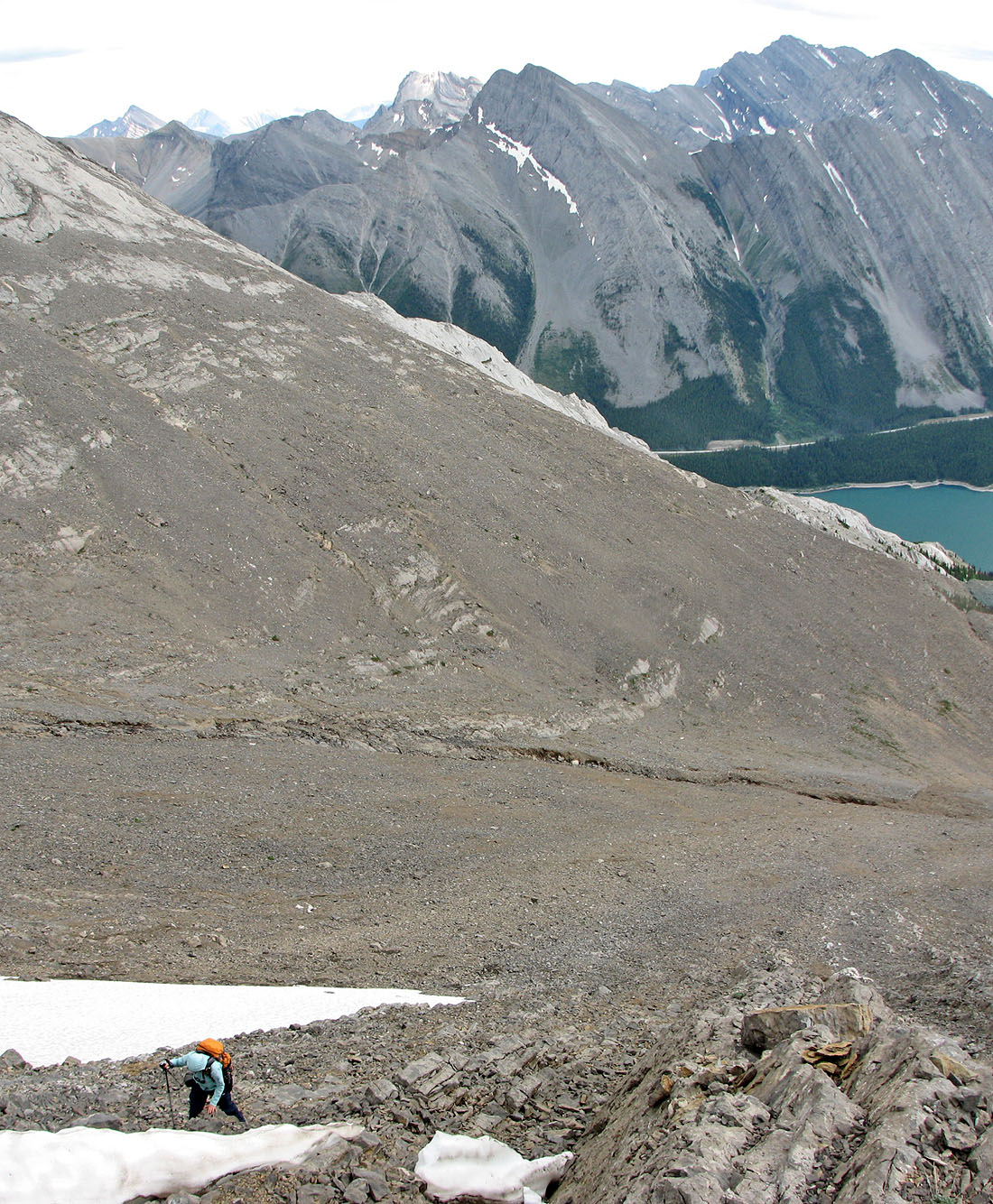 Gaining the ridge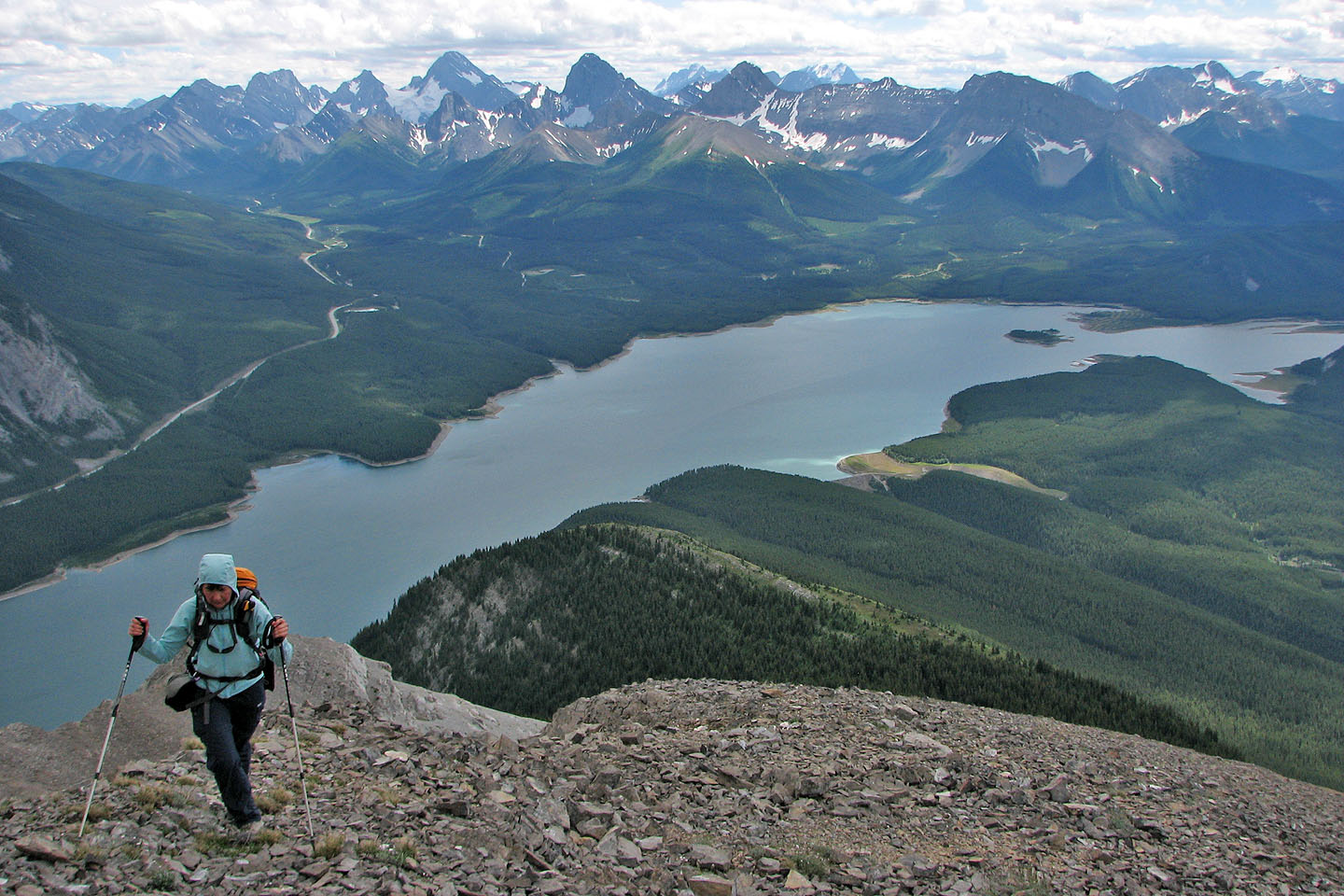 Great views looking south although a haze, likely from a forest fire, obscures it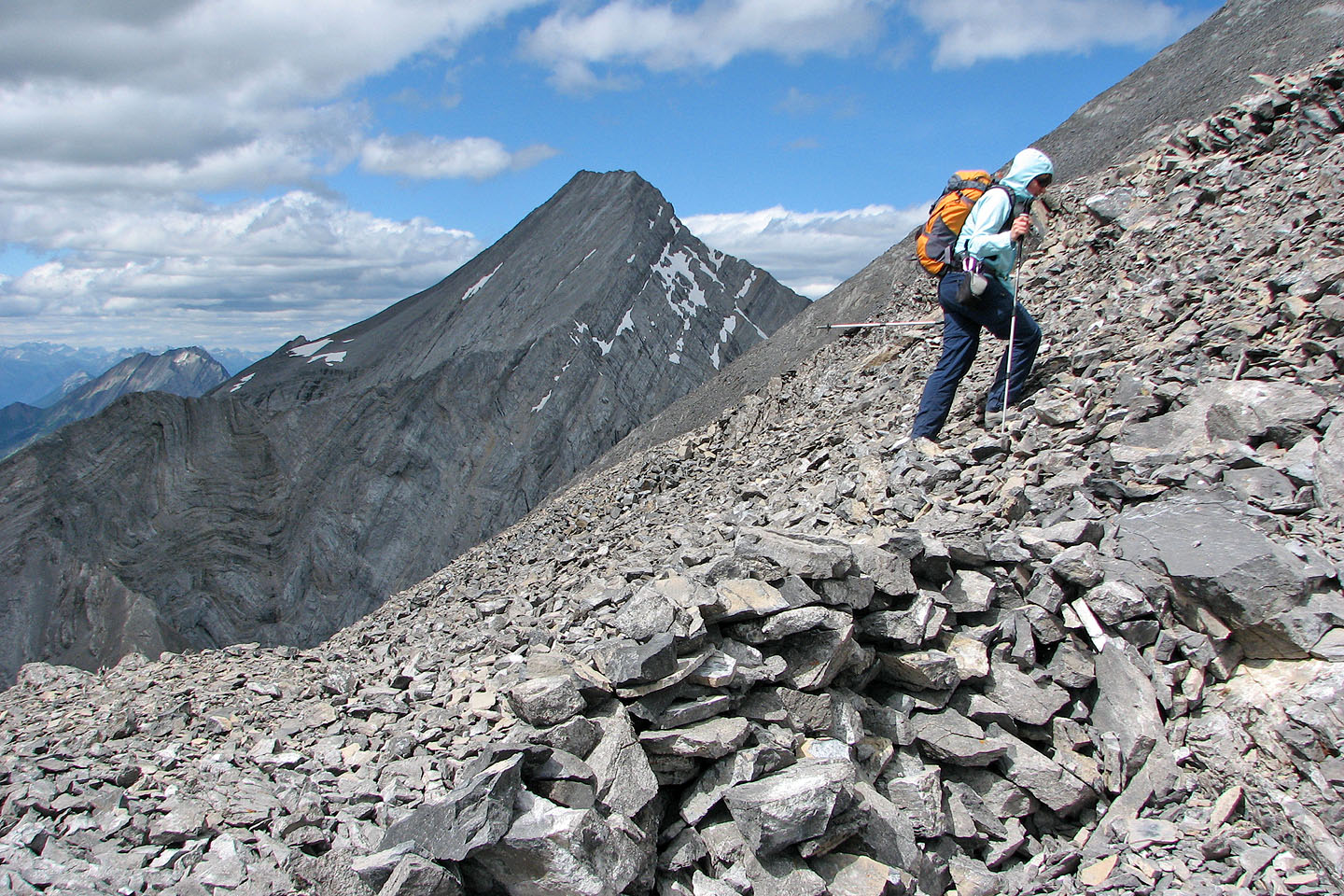 Wind breaks, like the one in the foreground, attest to the mountain's popularity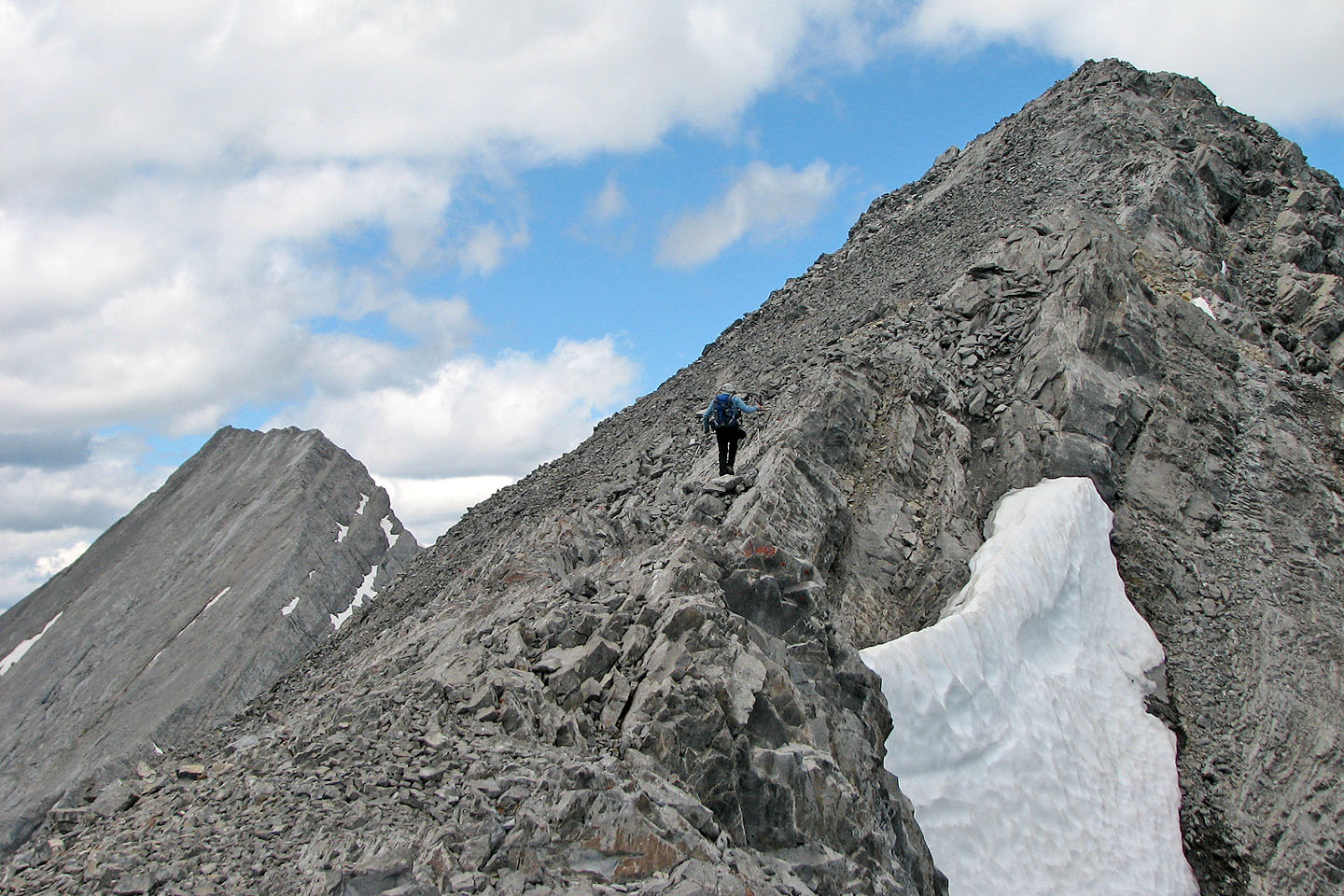 Almost at the first false summit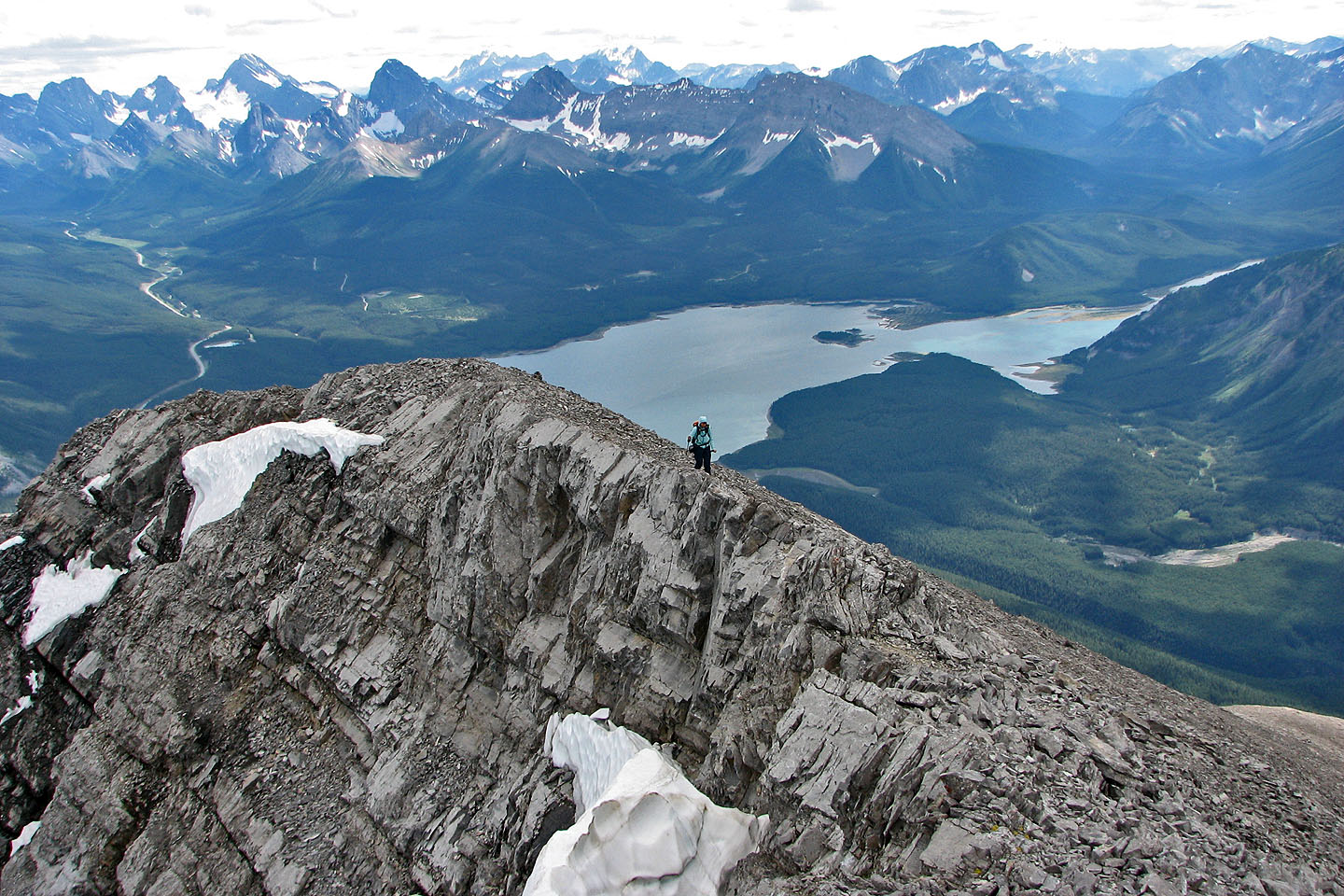 Looking back from the first false summit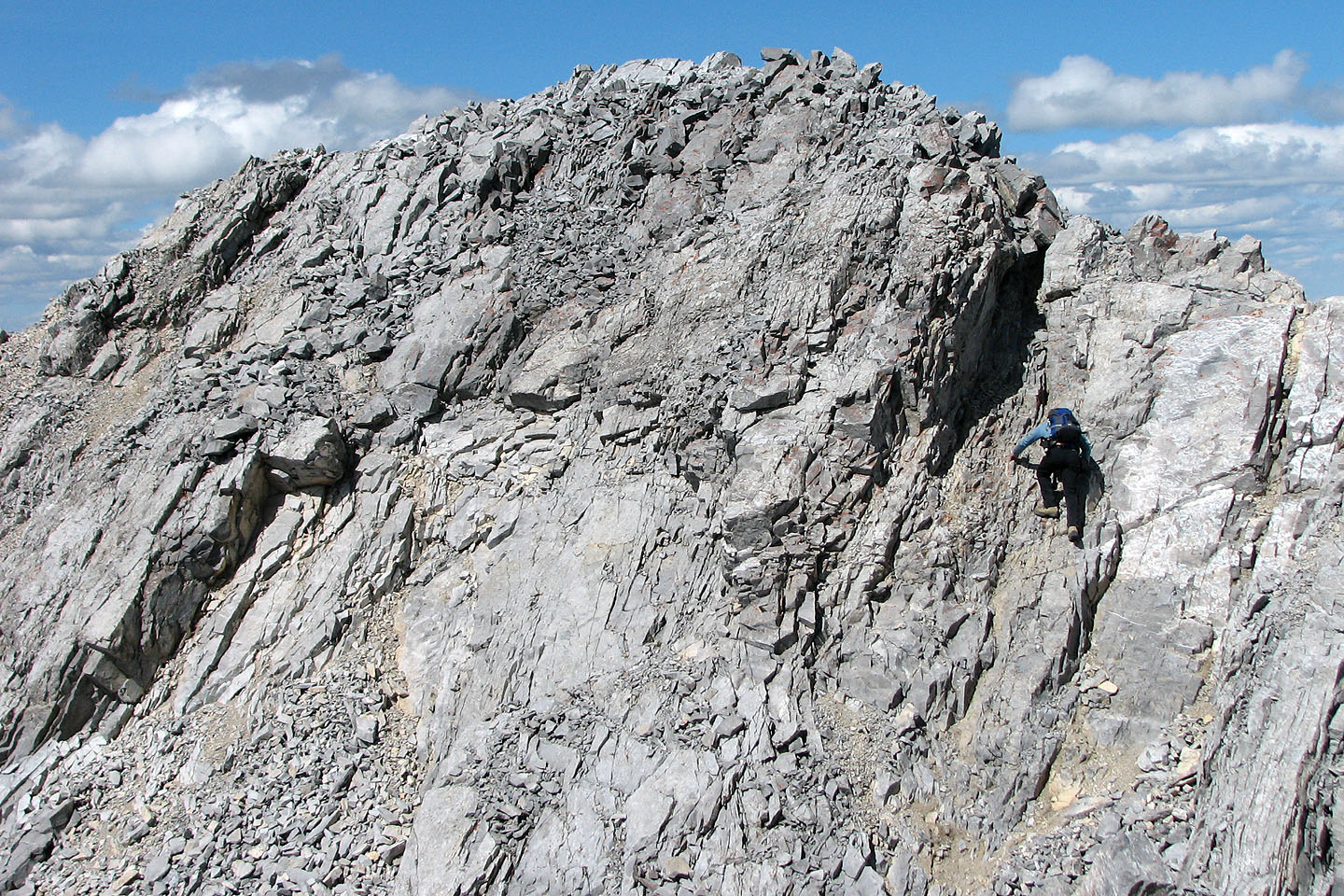 The crux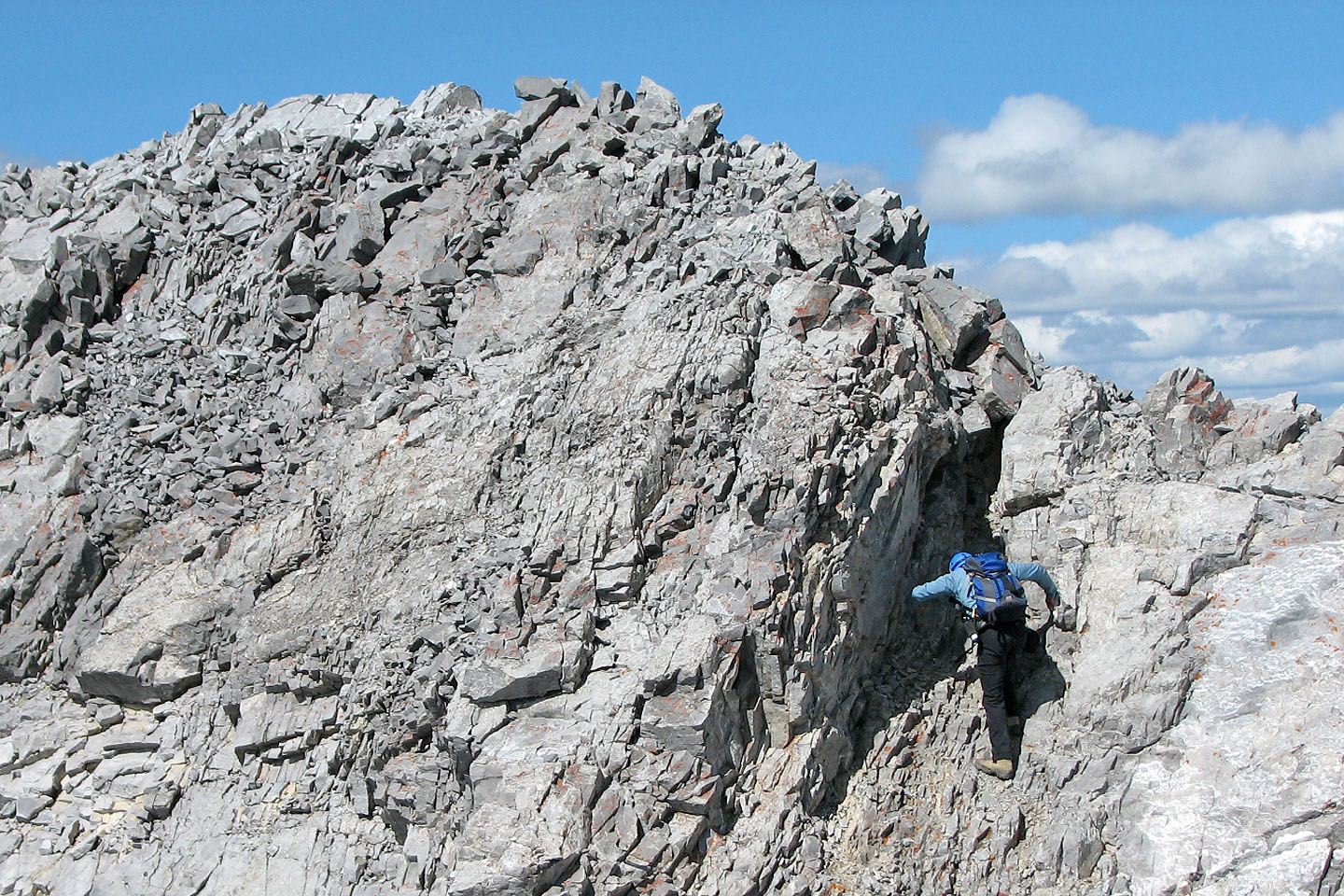 Here the rock was solid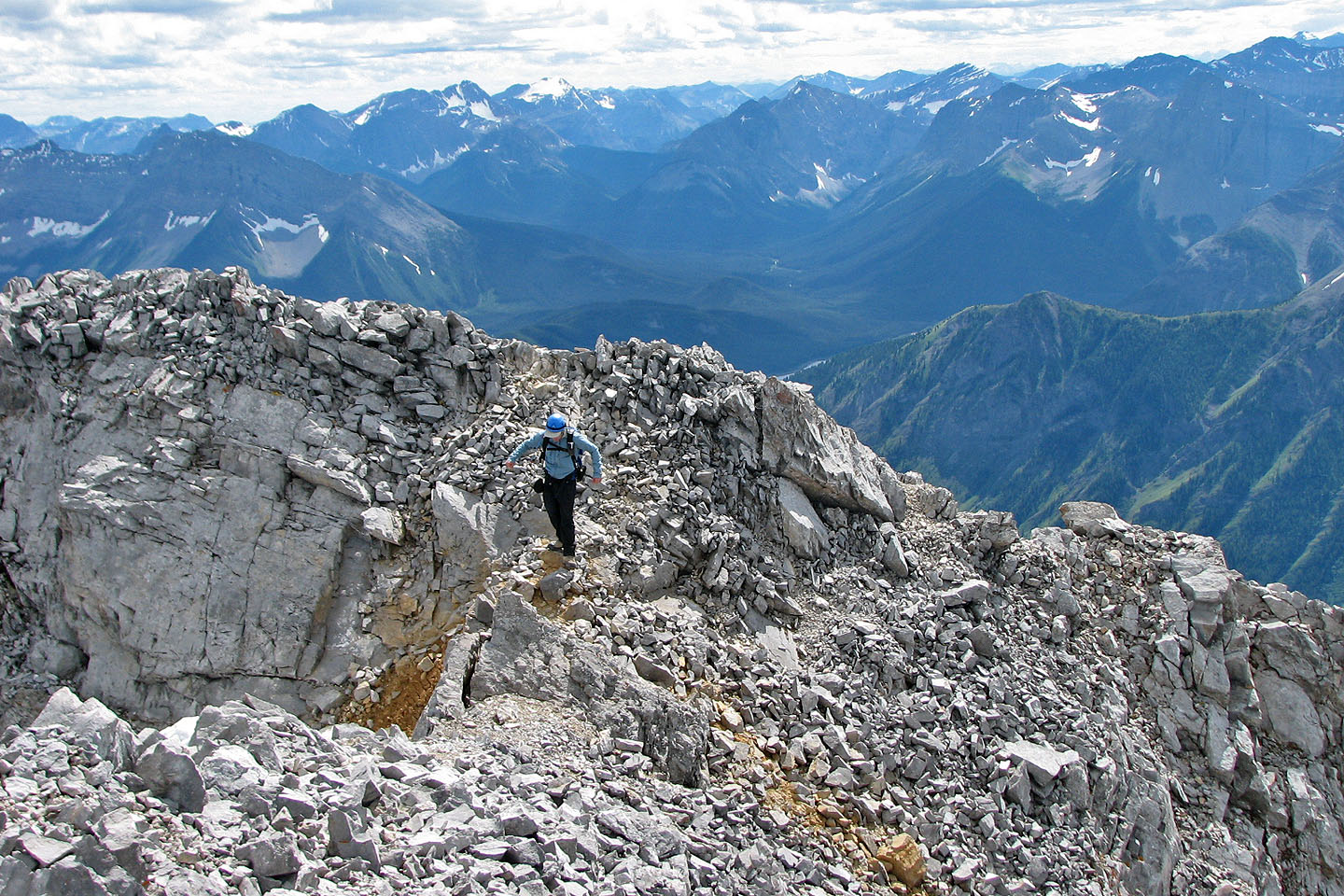 Looking back from the summit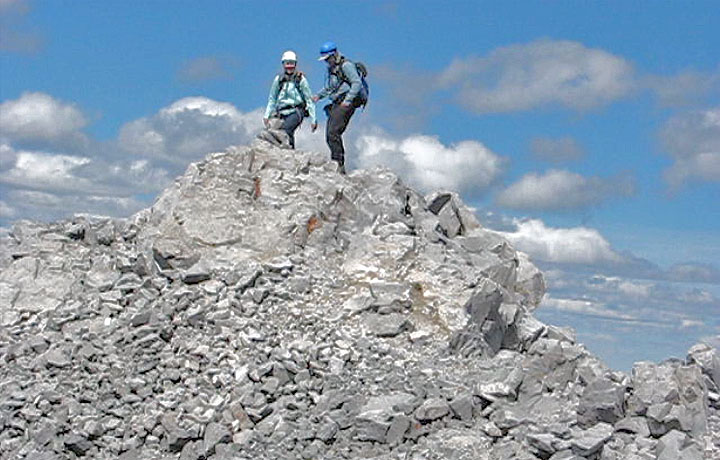 On the summit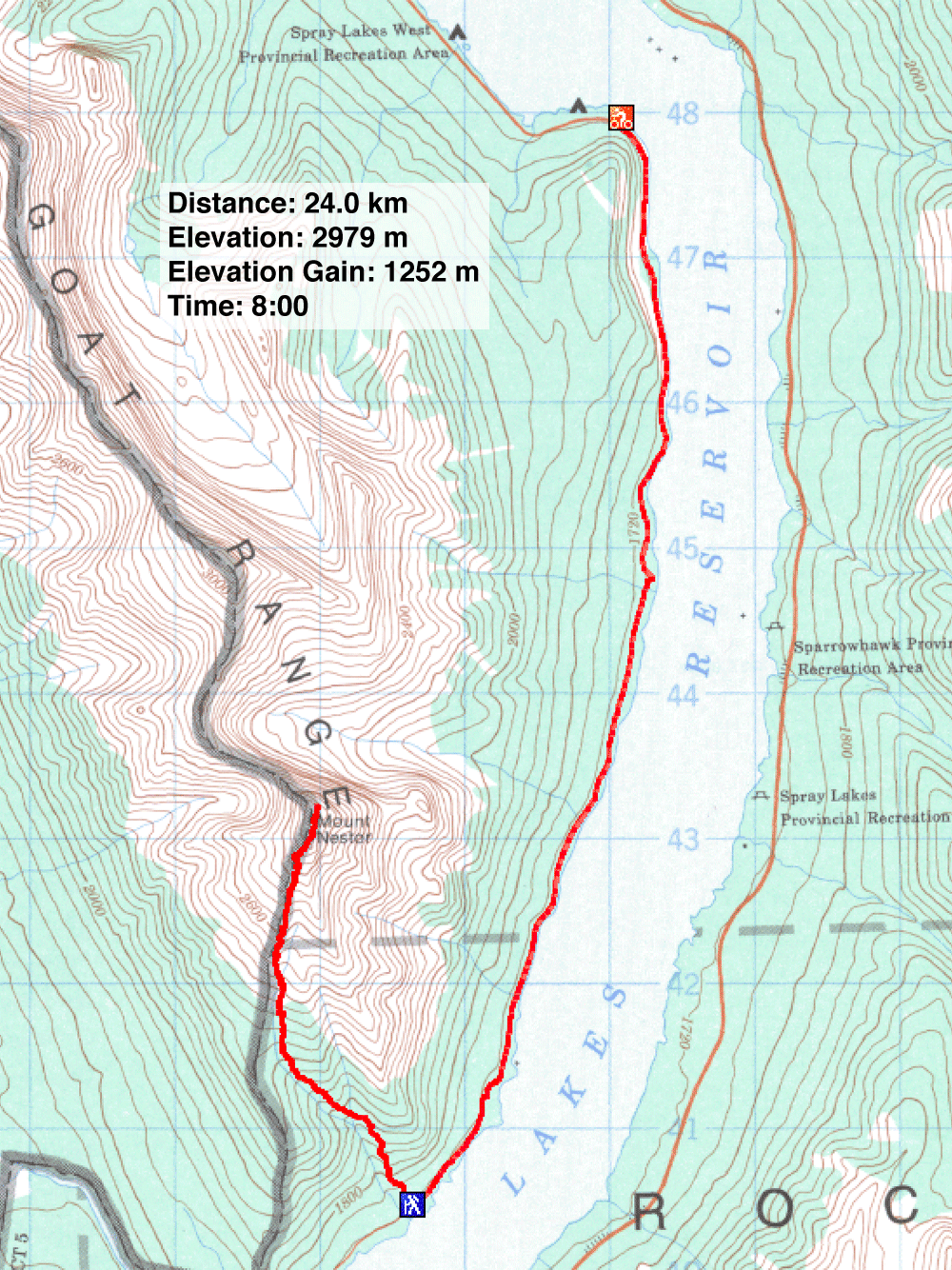 82 J/14 Spray Lakes Reservoir