bobspirko.ca | Home | Canada Trips | US Trips | Hiking | Snowshoeing | About
Upper Canyon Creek, North Fork
Peak 427439, Peak 412442
Kananaskis, Alberta
June 9, 2001
I remember little of bagging the two peaks, but the rock formations on this trip left a lasting impression, truly amazing! The area is easily and quickly accessed from the north fork of Upper Canyon Creek. This was a delightful ridgewalk. I wanted to push on to climb Peak 409435, but my companions bailed because of strong winds. I do want to return to do the complete ridge walk.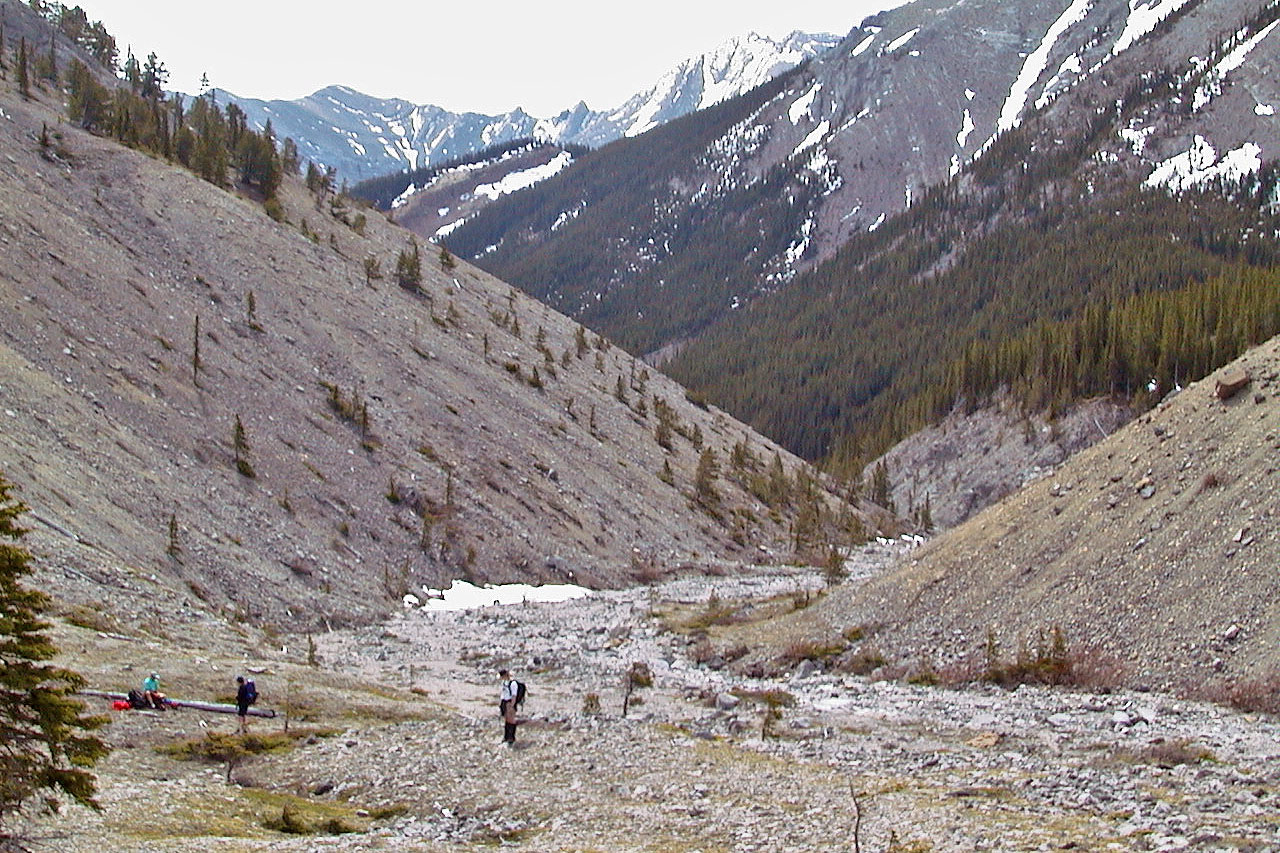 Hiking up the drainage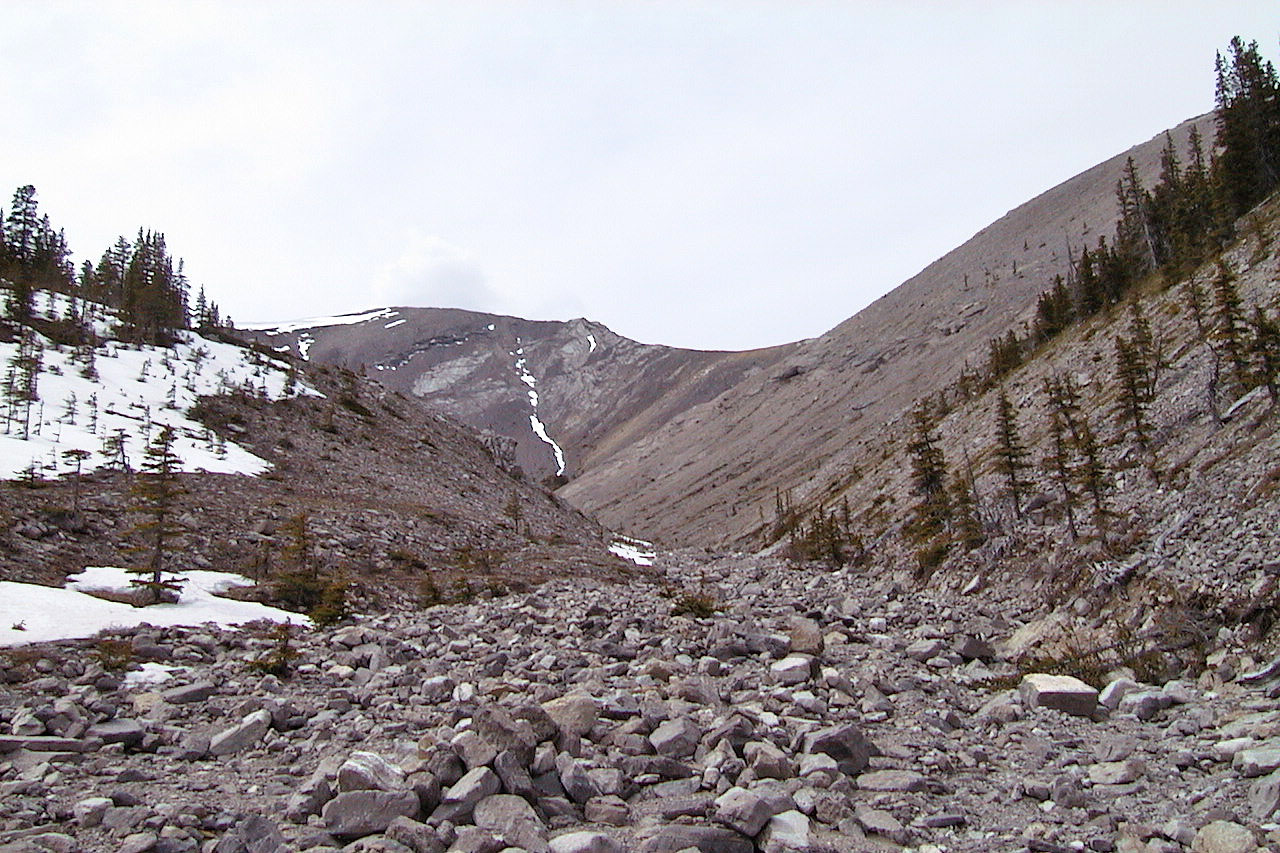 The right fork leads to this valley. We ascended the ridge on the right.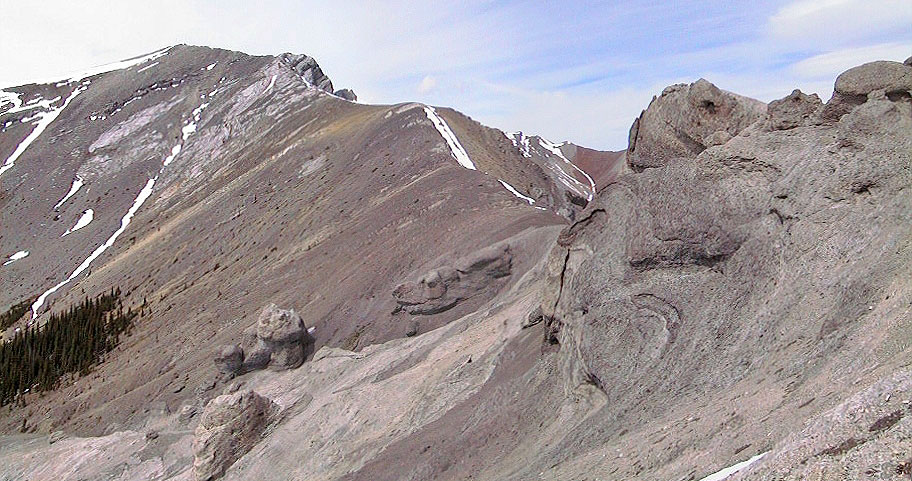 From Peak 427439, olistoliths – weird rocks – can be seen. Peak 412442 is left.

This huge rock takes on the likeness of a dinosaur head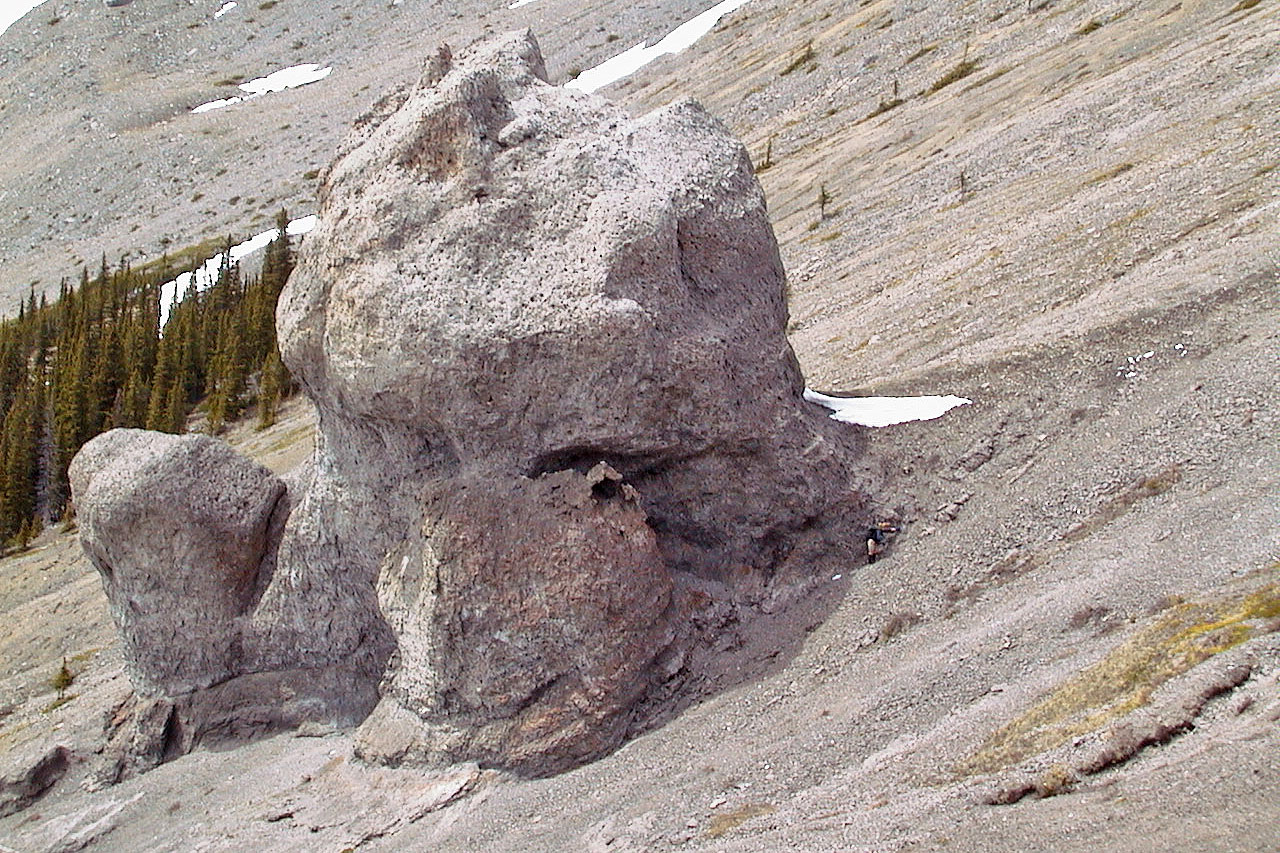 Another olistolith, the "boxing glove." Note the figure on the right.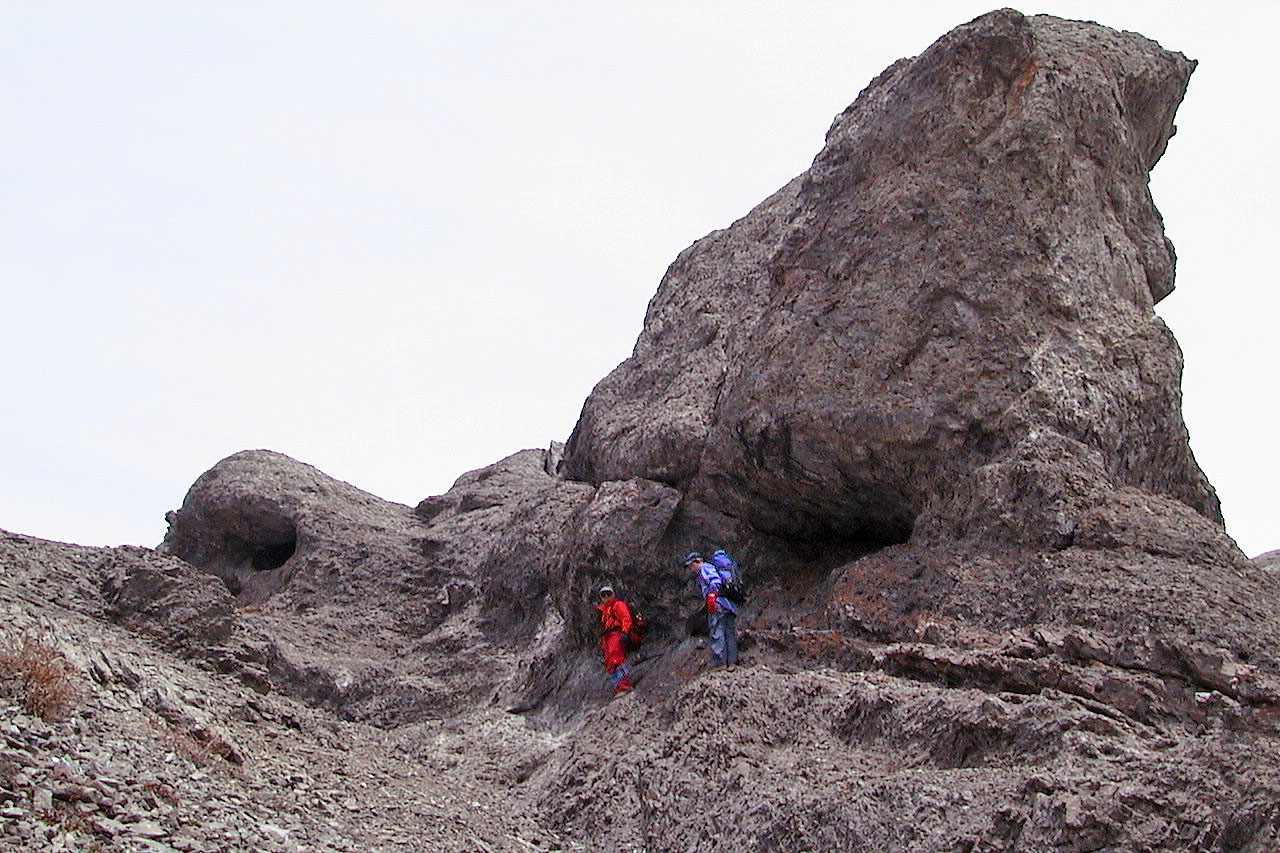 More strange rock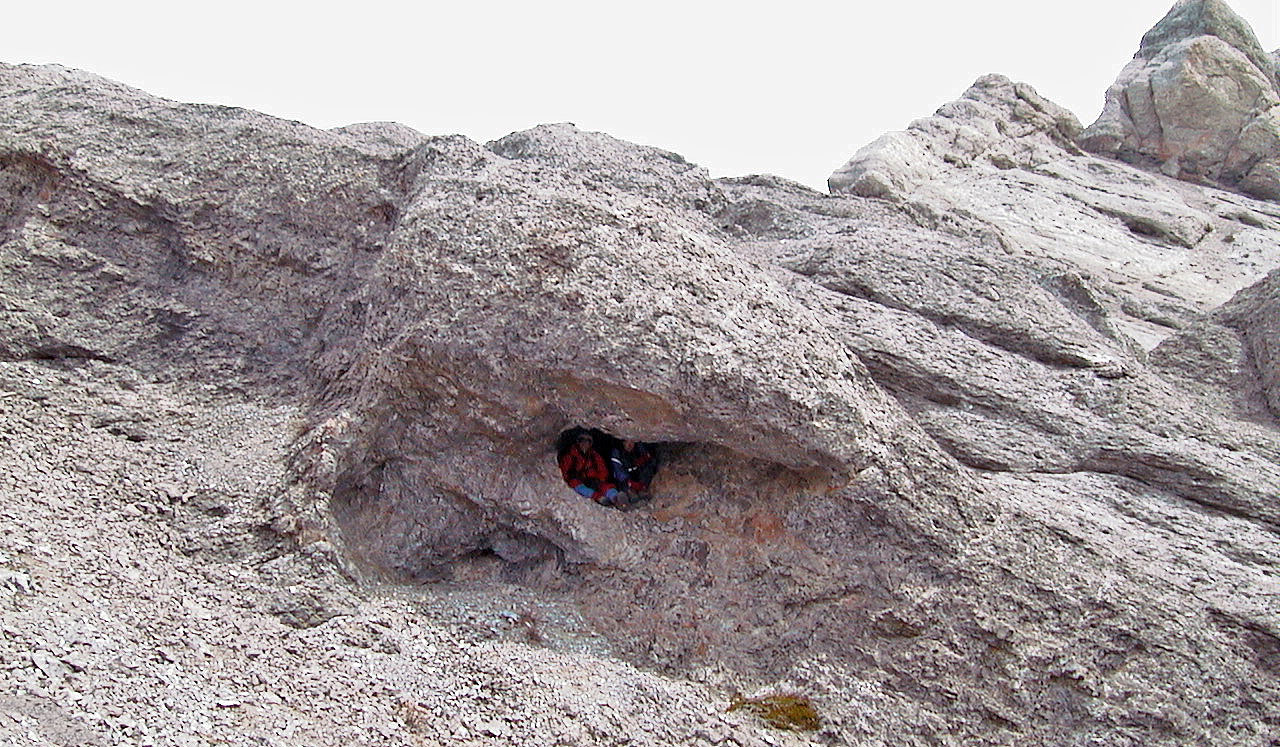 Rick and Kari in a tiny cave (mouse over for a close-up)

On the ridge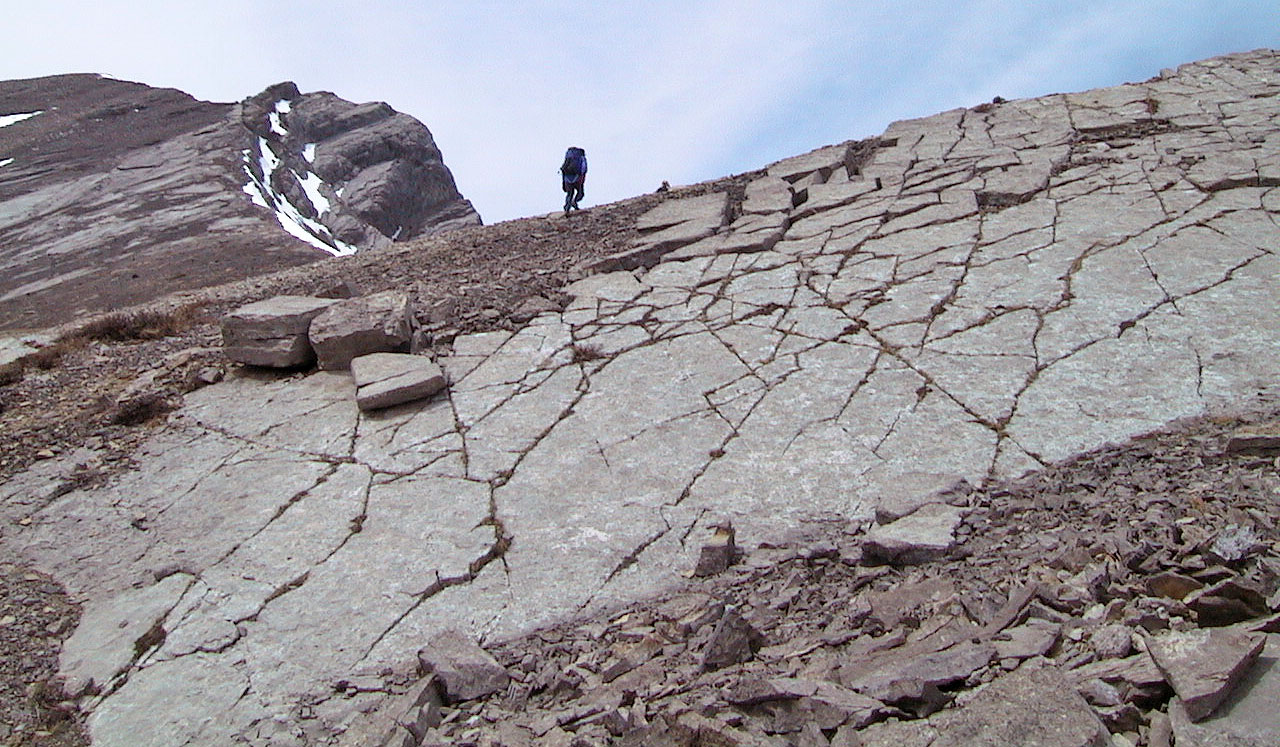 Heading to Peak 412442.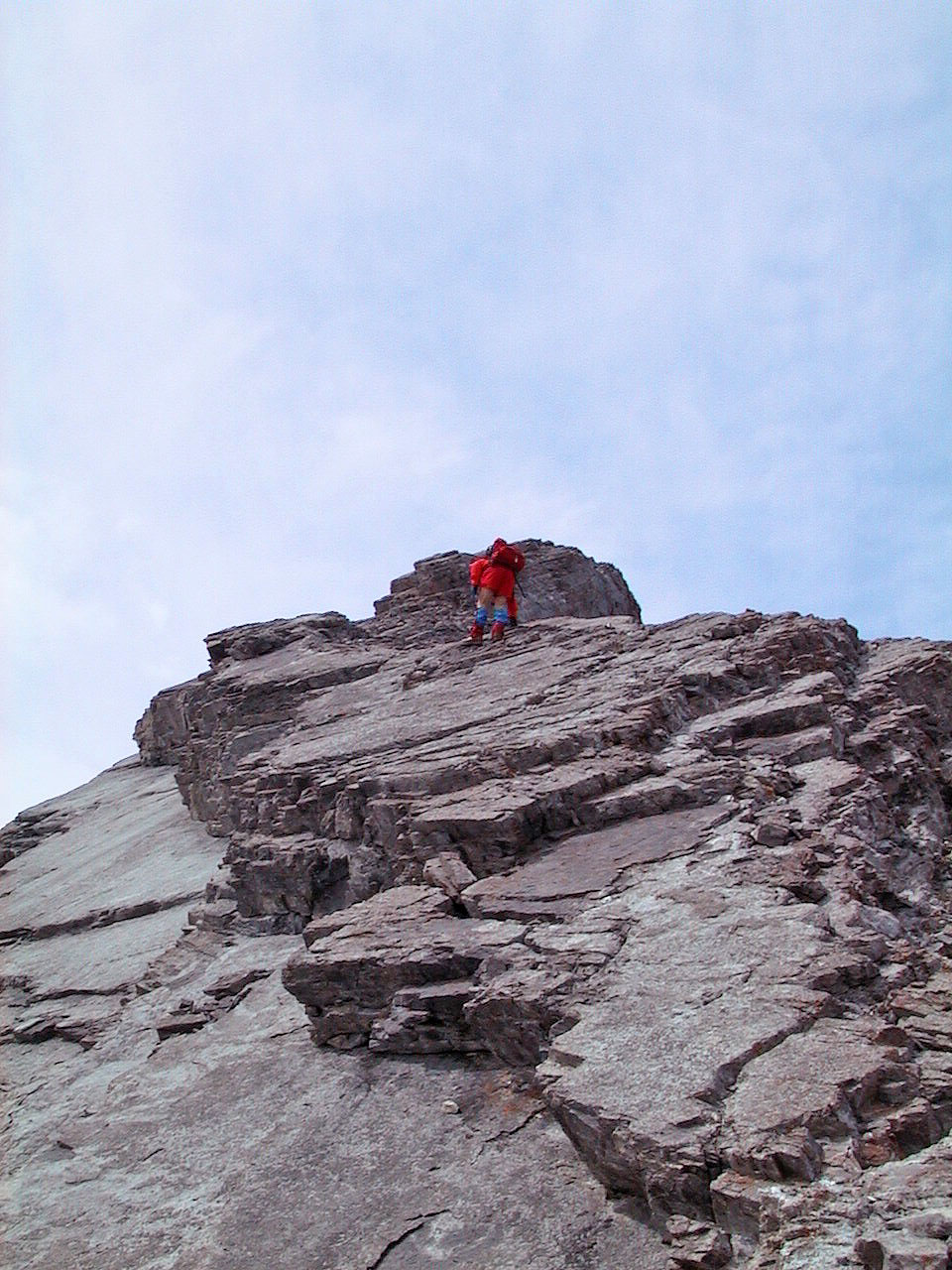 Short scramble before reaching the top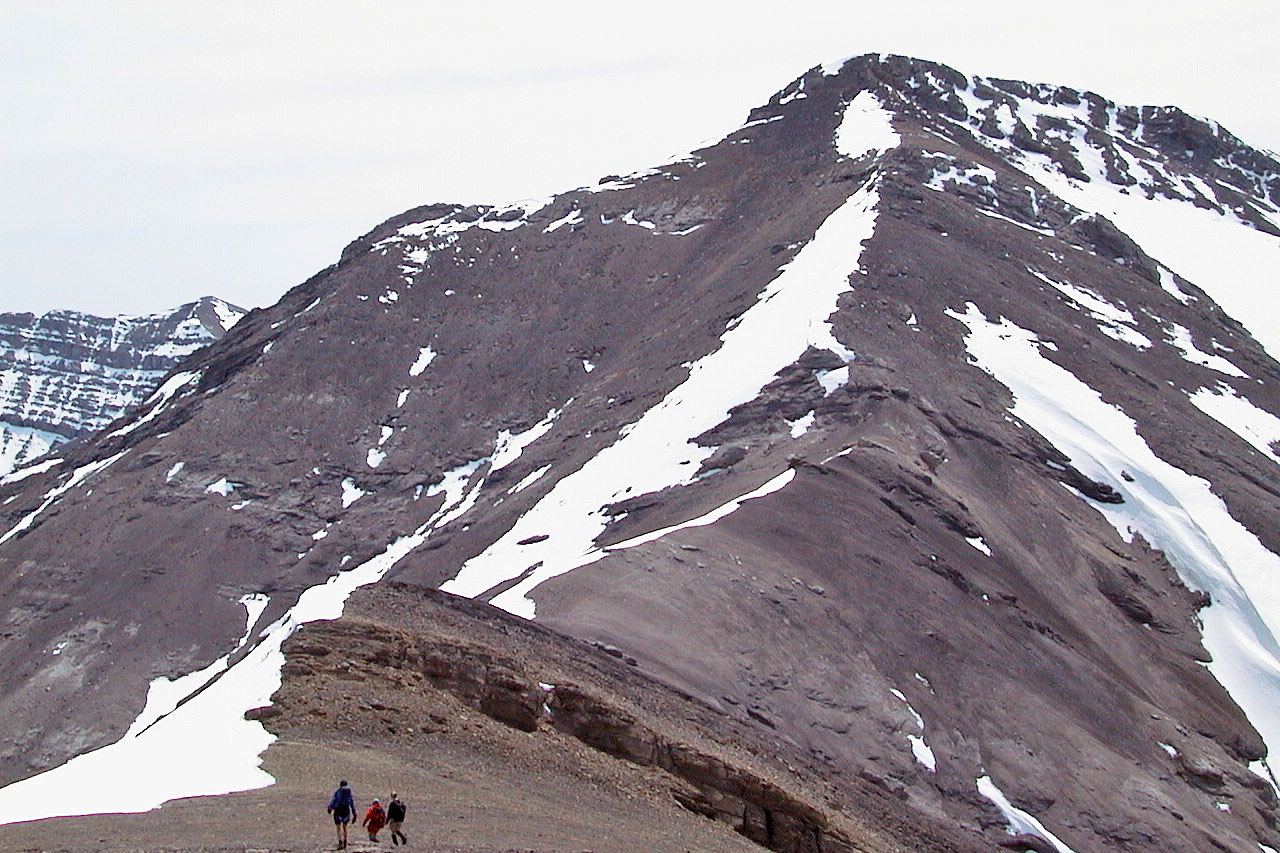 Ahead is Peak 409435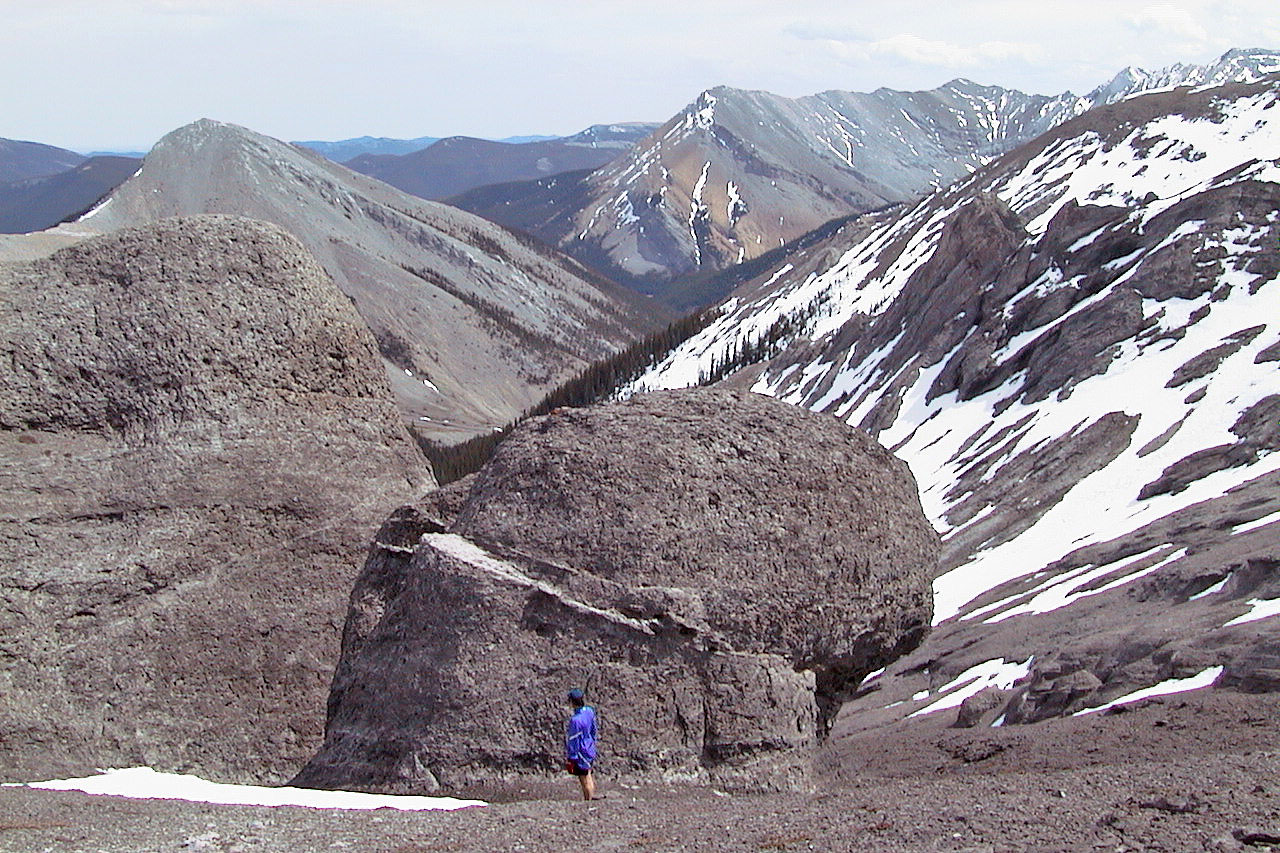 Another oddball rock partway down the slope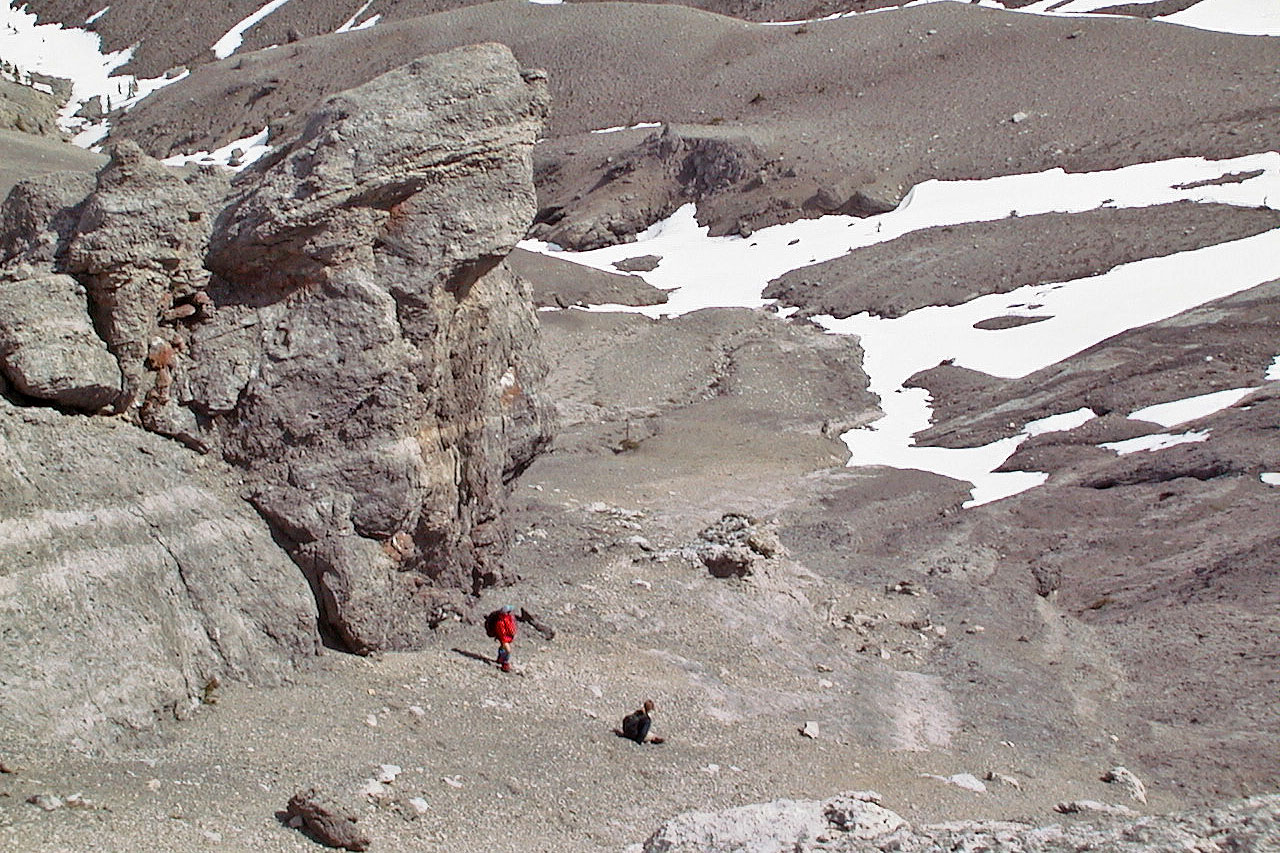 More unusual rock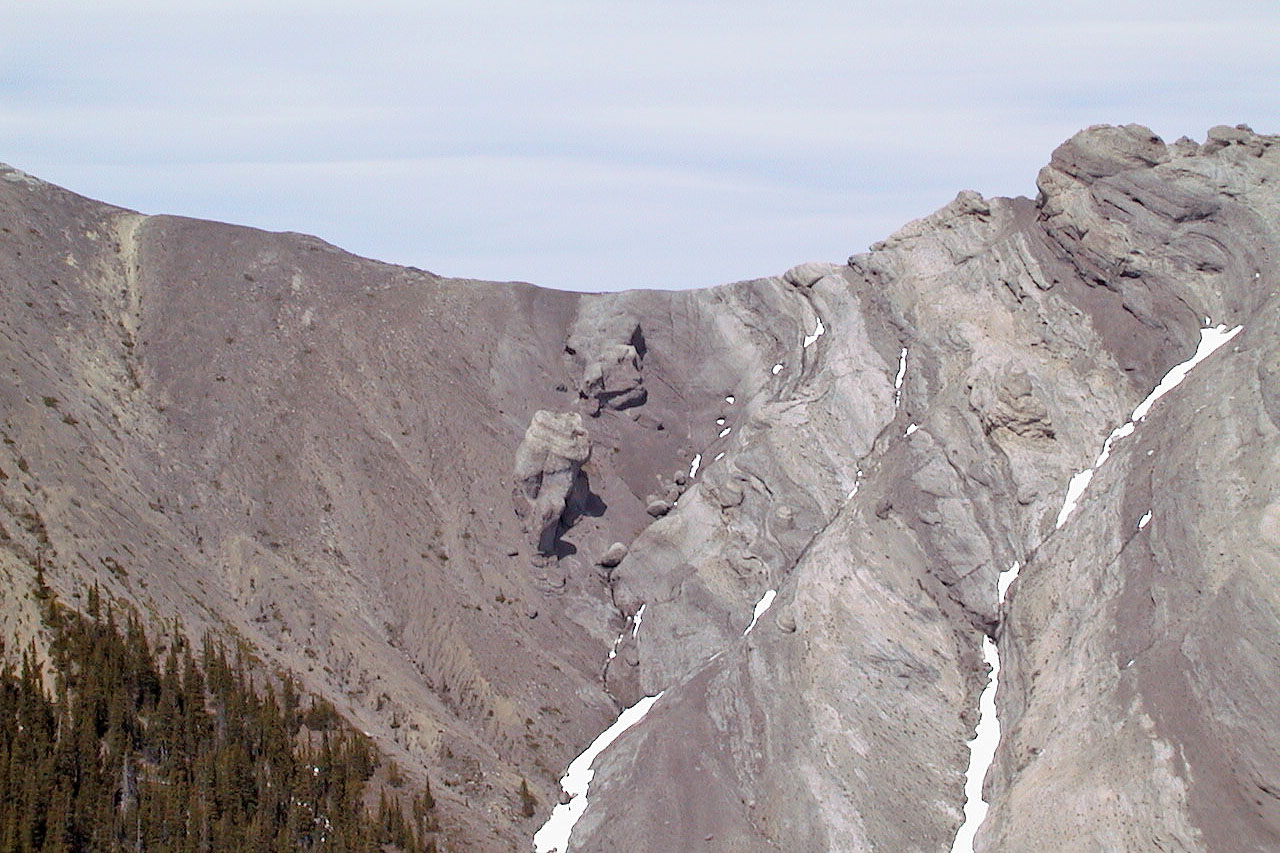 View from across the valley of the rocks we had visited earlier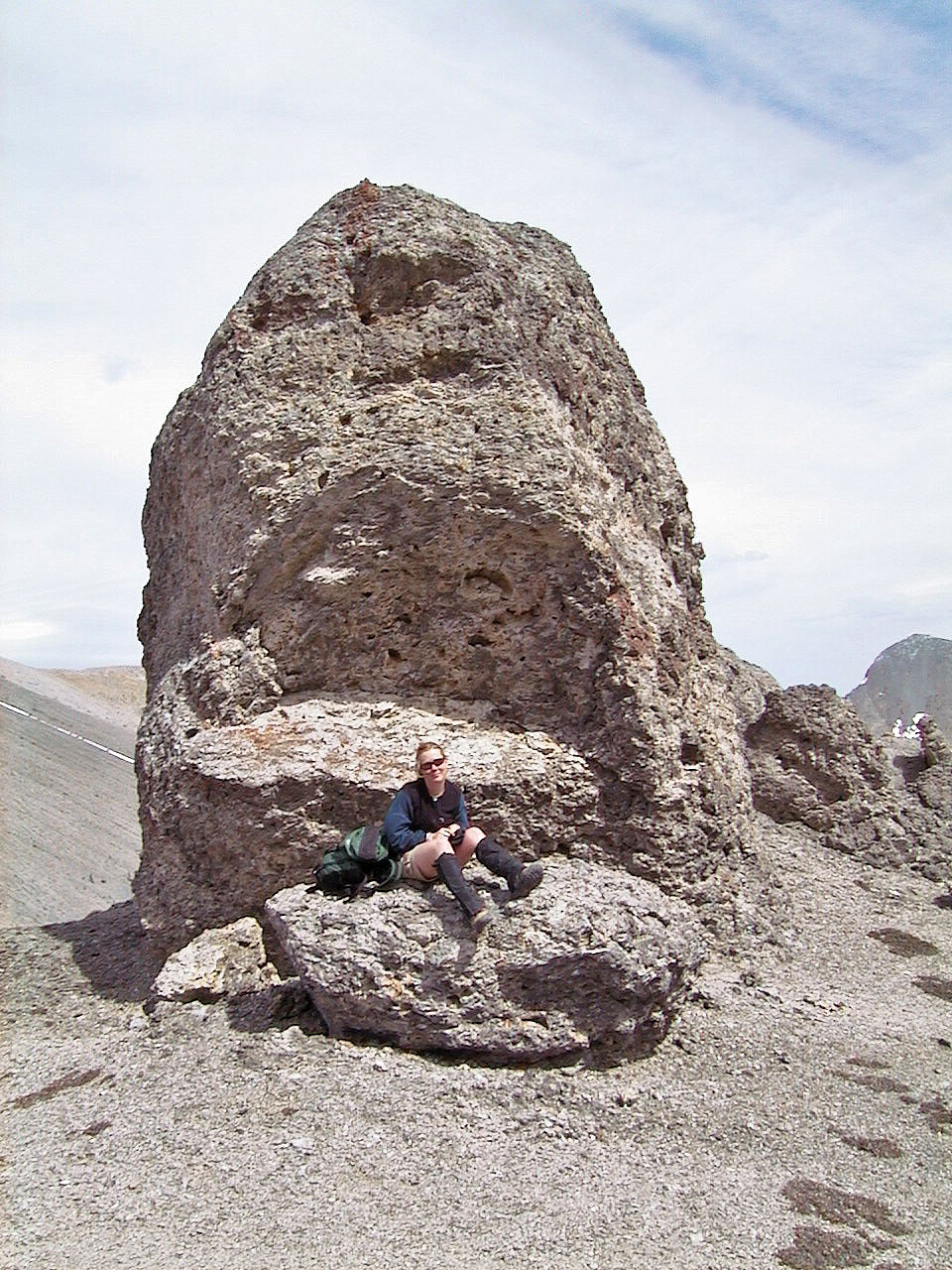 Shark-like rock appears to be attacking Marina!