bobspirko.ca | Home | Canada Trips | US Trips | Hiking | Snowshoeing | MAP | ABOUT

Midnight Peak
Kananaskis, Alberta
November 5, 2005
We first climbed Midnight Peak last June using the Baldy Pass route described in the Kananaskis Country Trail Guide. (Midnight Peak is south of, and incidentally 150 m higher than, Mount Baldy.) The ascent was straightforward but the weather was socked in that, day and we could see little. I wanted to return on a nicer day using a different route. The trip was largely a hike, but a few easy scrambling sections added interest.
We parked 500 m south of the Baldy Pass parking lot and used the cutline as a shortcut to Baldy Pass Trail. After hiking about 20 minutes a likely ascent ridge came into view. It was treed save for small clearings high up. After leaving the trail, we aimed for the nearest clearing.
The bushwhacking was light, but we were glad to trade the forest canopy for the blue sky when we reached the clearing, although we also exchanged calm air for a stiff wind. We continued climbing and soon reached a rock spine. I scrambled parts of it while Dinah easily skirted around the rock. We eventually topped out at the west end of the ridge. This granted us a good view of the ridge leading to a false summit. The true summit is only minutes away from the false summit.
Had we set off earlier or had more daylight we could have probably ascended the unnamed peak to the southwest as well. I was kicking myself for sleeping in!
After taking photos we had to decide how to return. The quickest way would be via the pass, although the Baldy Pass Trail was hardly inviting in the gloom of the shade. We started down but decided to turn back when we hit hard snow on the steep slope. It wasn't worth the effort or the risk to descend this way.
As we retraced our steps back to the summit, Dinah called out to me. I looked up to see a raven suspended in the air not ten feet away from her as if studying her. The strong wind allowed it to hover almost motionless. As I reached for my camera the bird peeled off and the wind carried it away. A moment later it reappeared even closer for another brief inspection of Dinah before disappearing.
Returning along the ridge in the sunshine was just as enjoyable as climbing up it.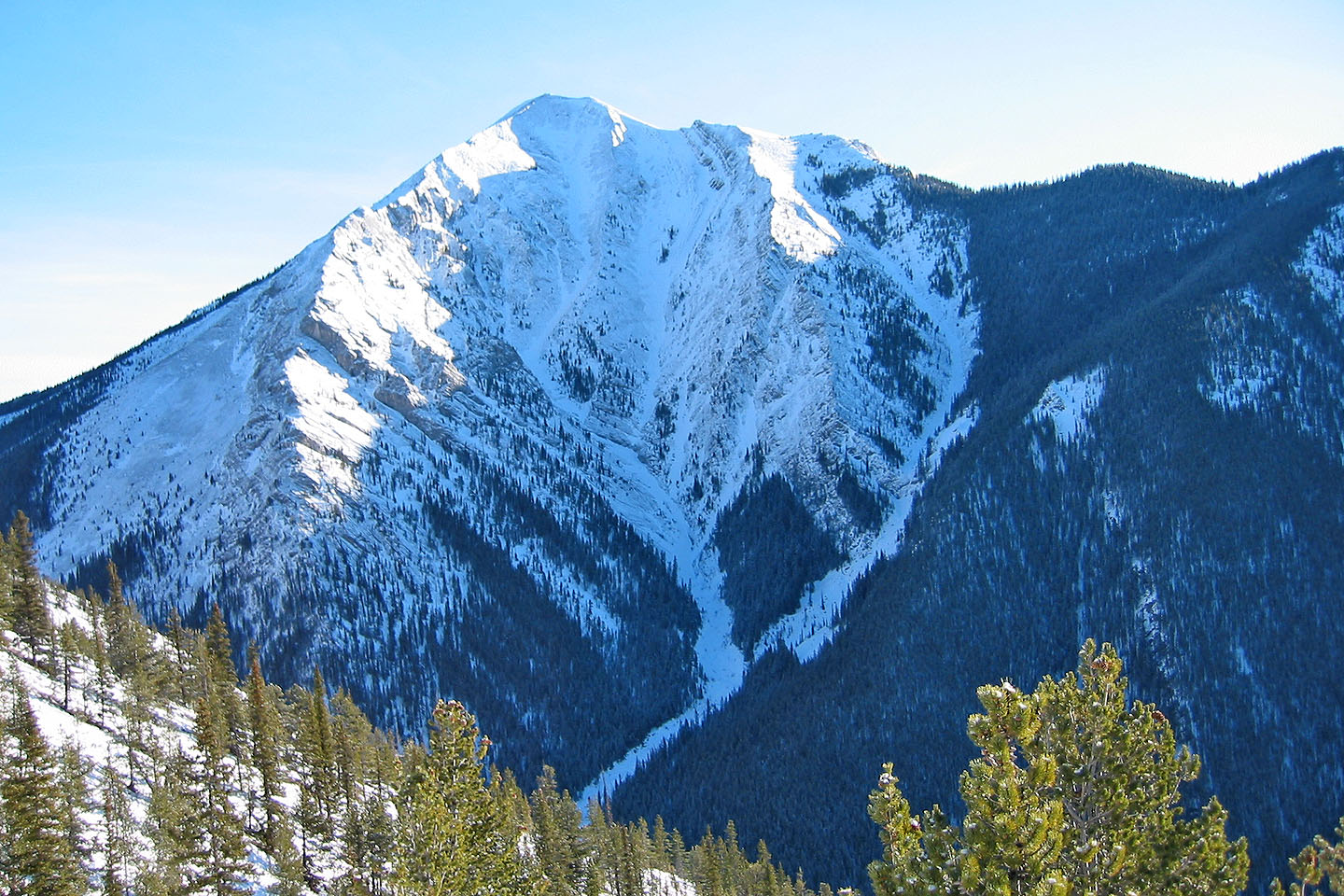 Midnight Peak seen from the lower south slopes of Mount Baldy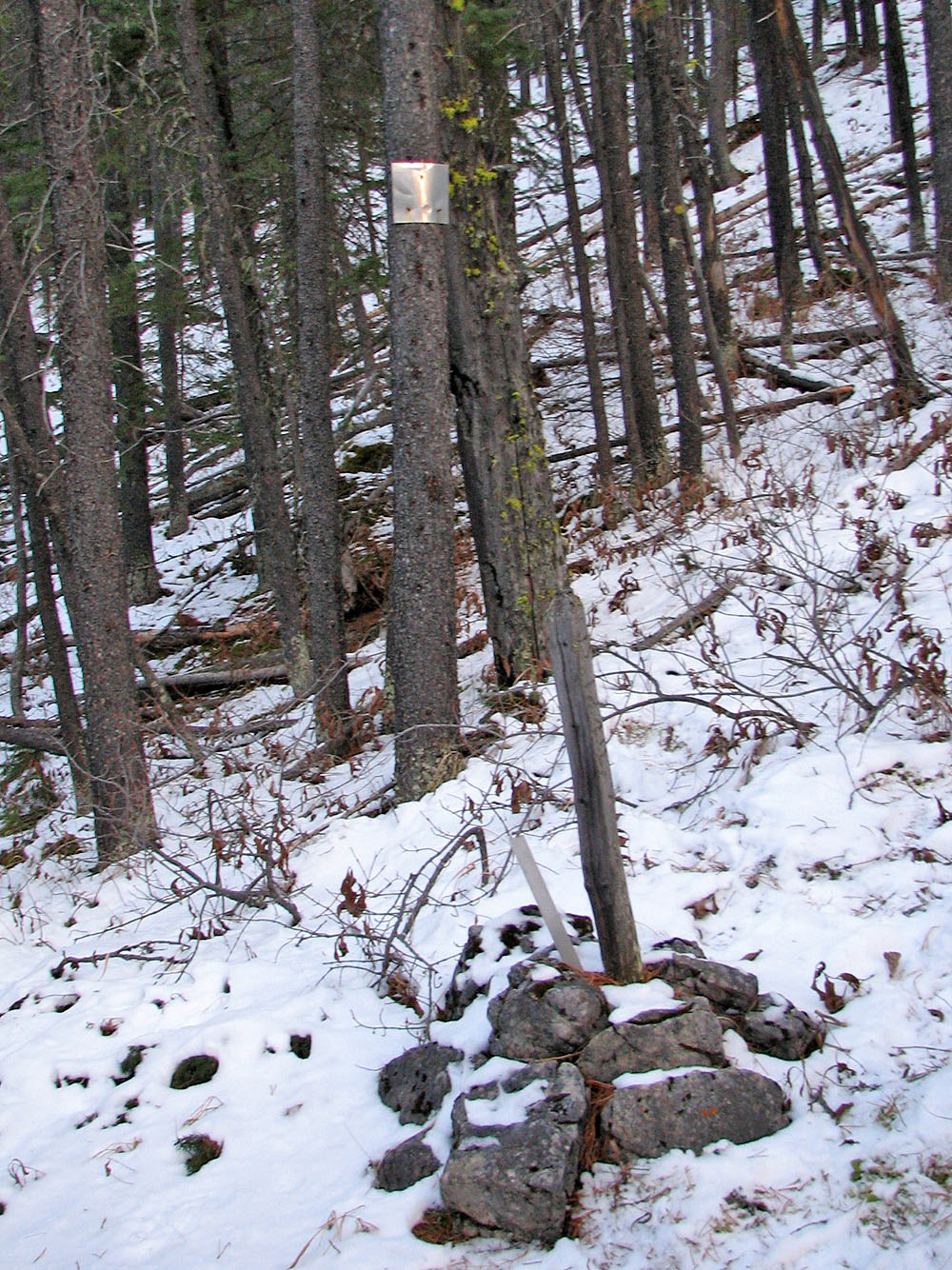 Mysterious marker on the ridge. The number "1249" was stamped on the
aluminum plate, engraved on the metal stake and carved in the wood
post. Anyone know the significance of this? (Mouse over for a close up)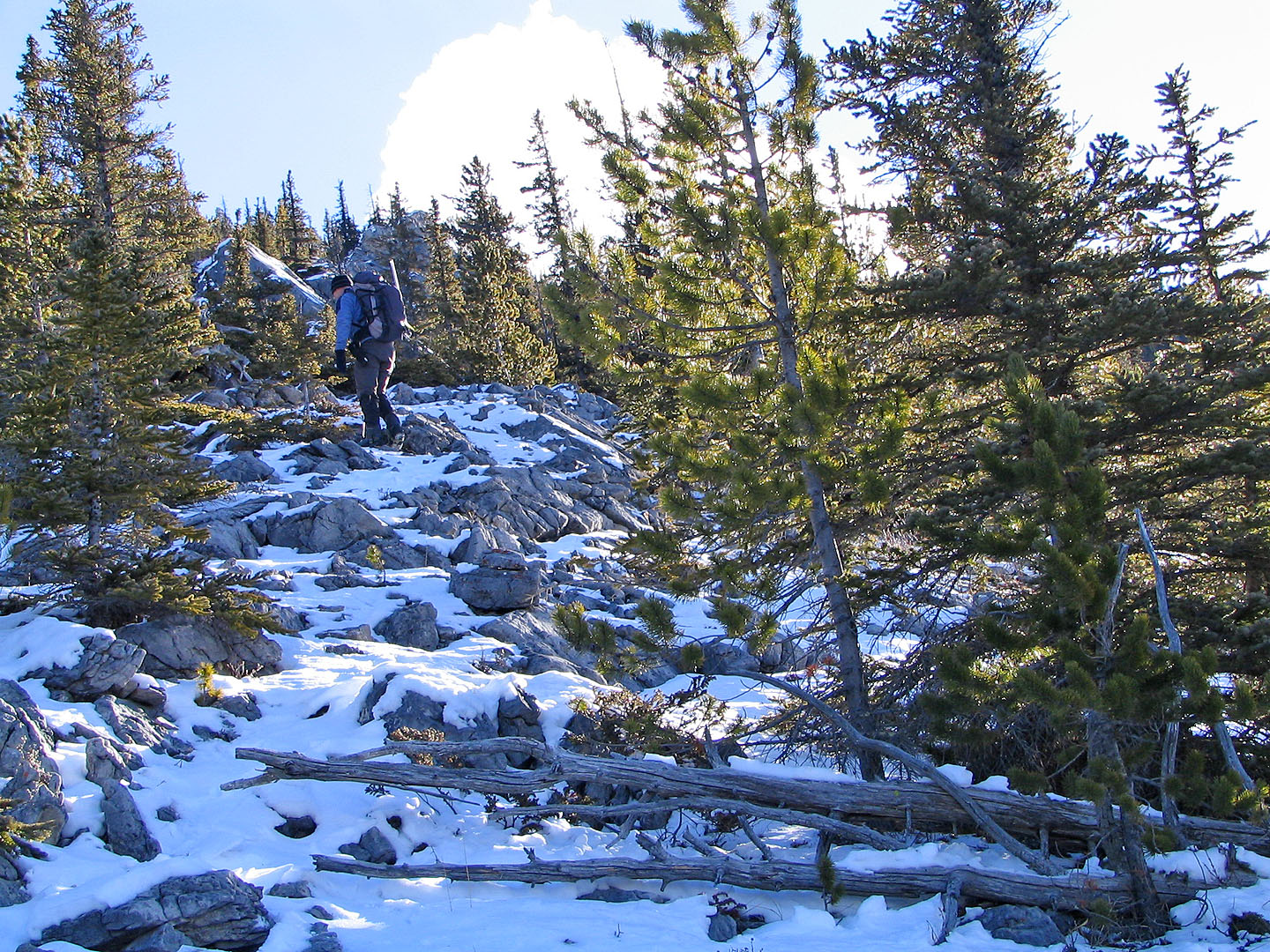 We were glad when the trees began to thin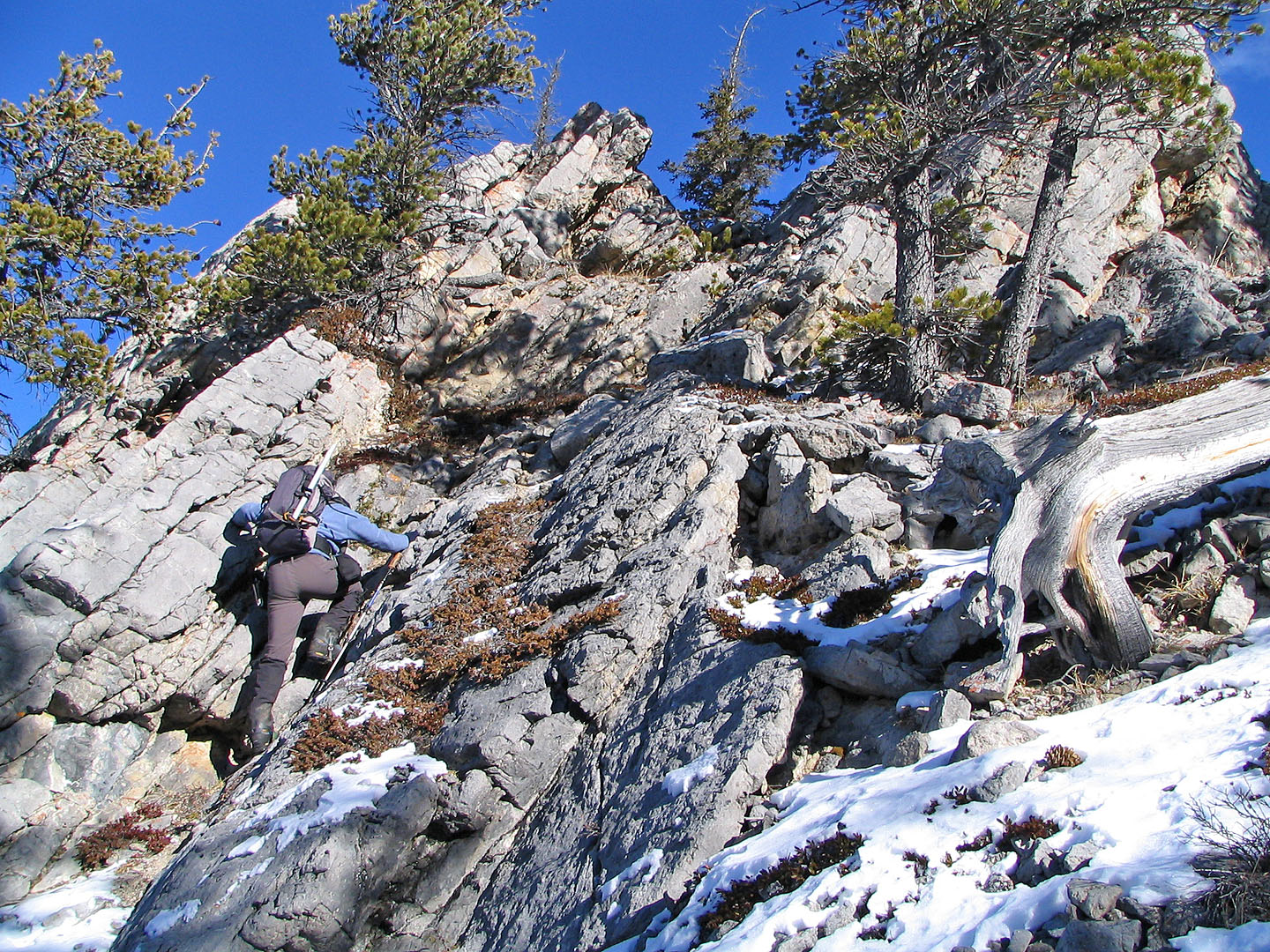 Excellent rock for scrambling on the rock spine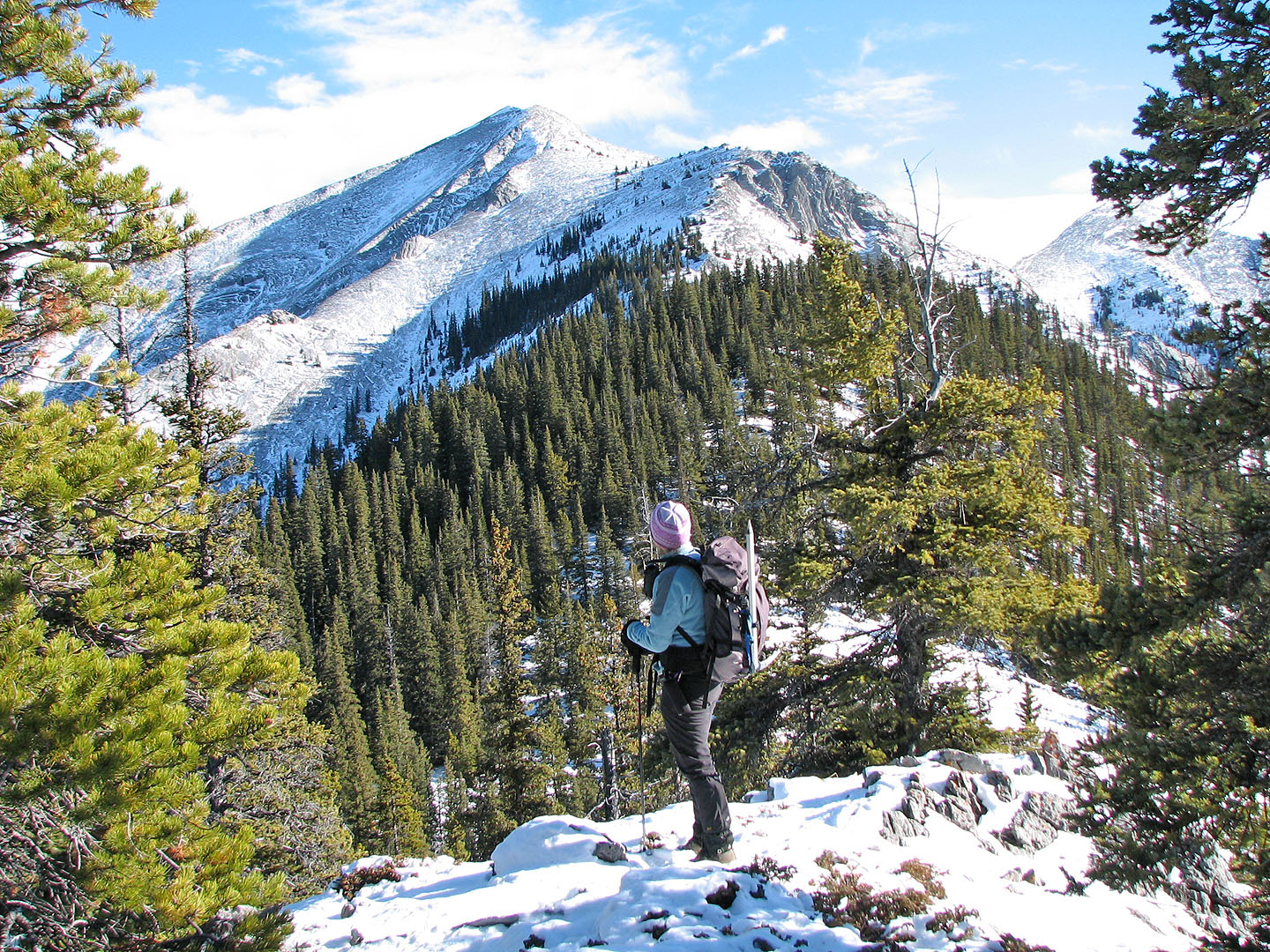 View of the false summit from the west end of the ridge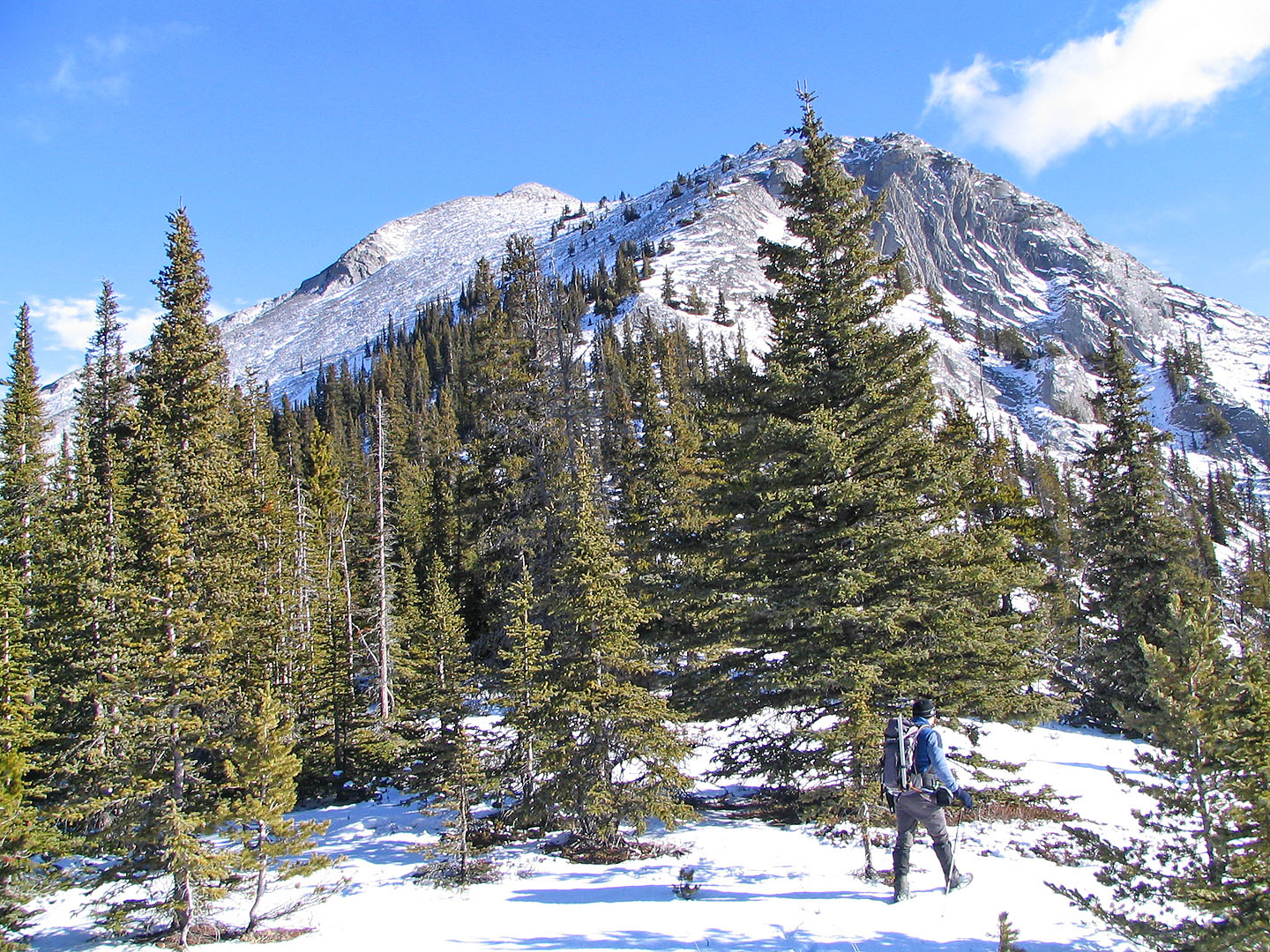 Hiking along the ridge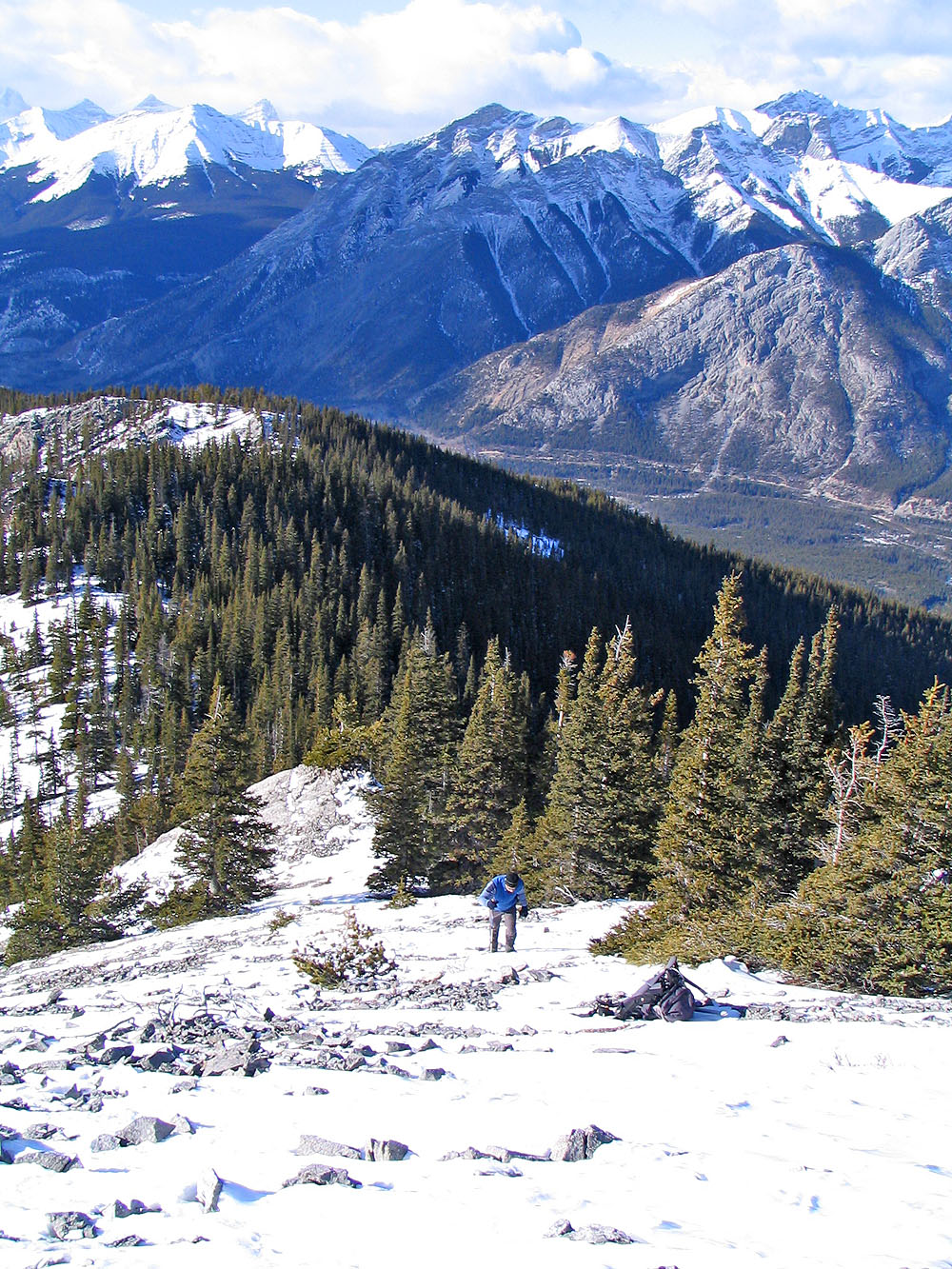 Leaving the treeline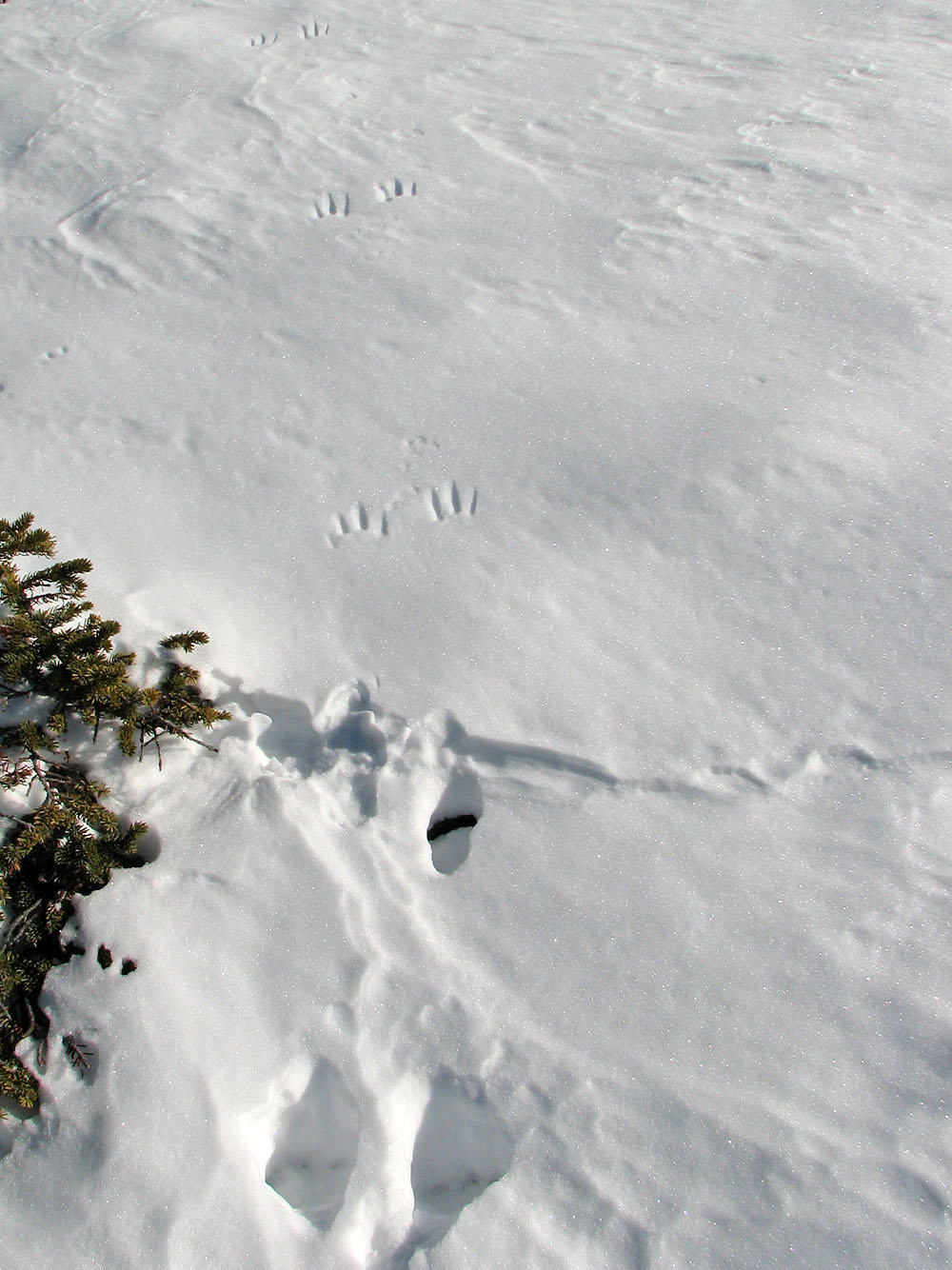 These tracks, likely a lynx, transform from paw prints to claw marks
when they hit firm snow.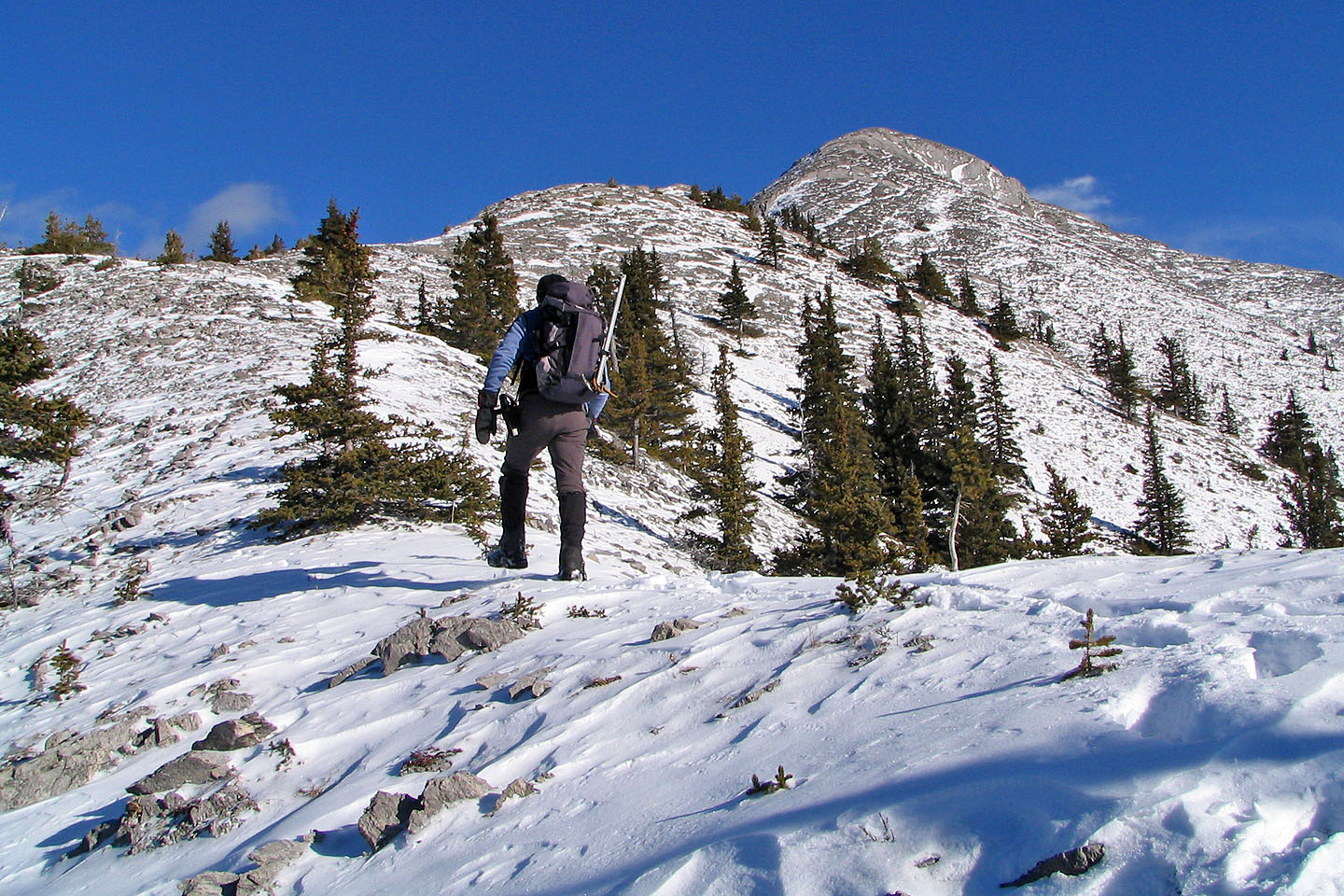 False summit on the right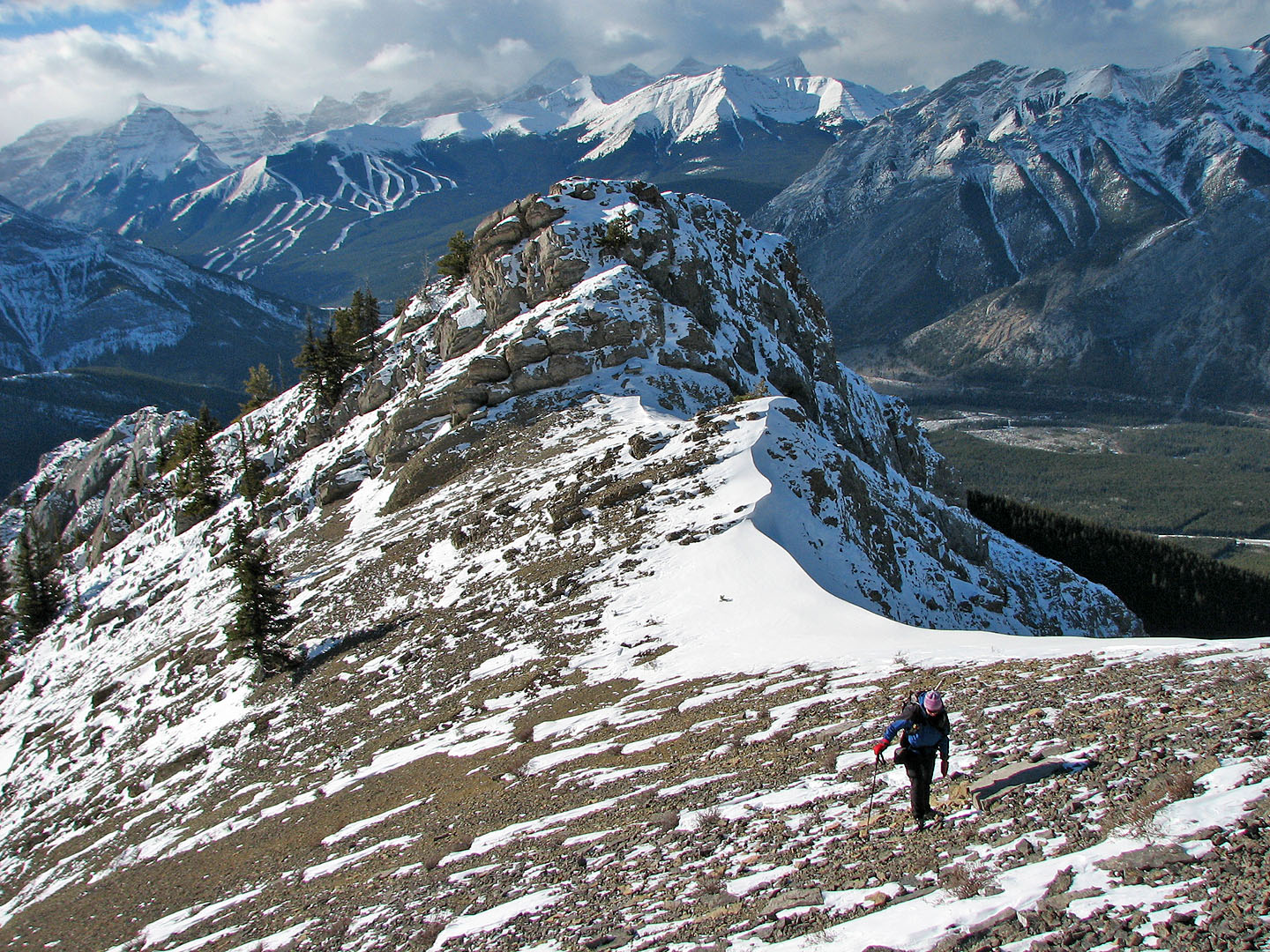 Looking back at a crux of sorts which offered no real difficulties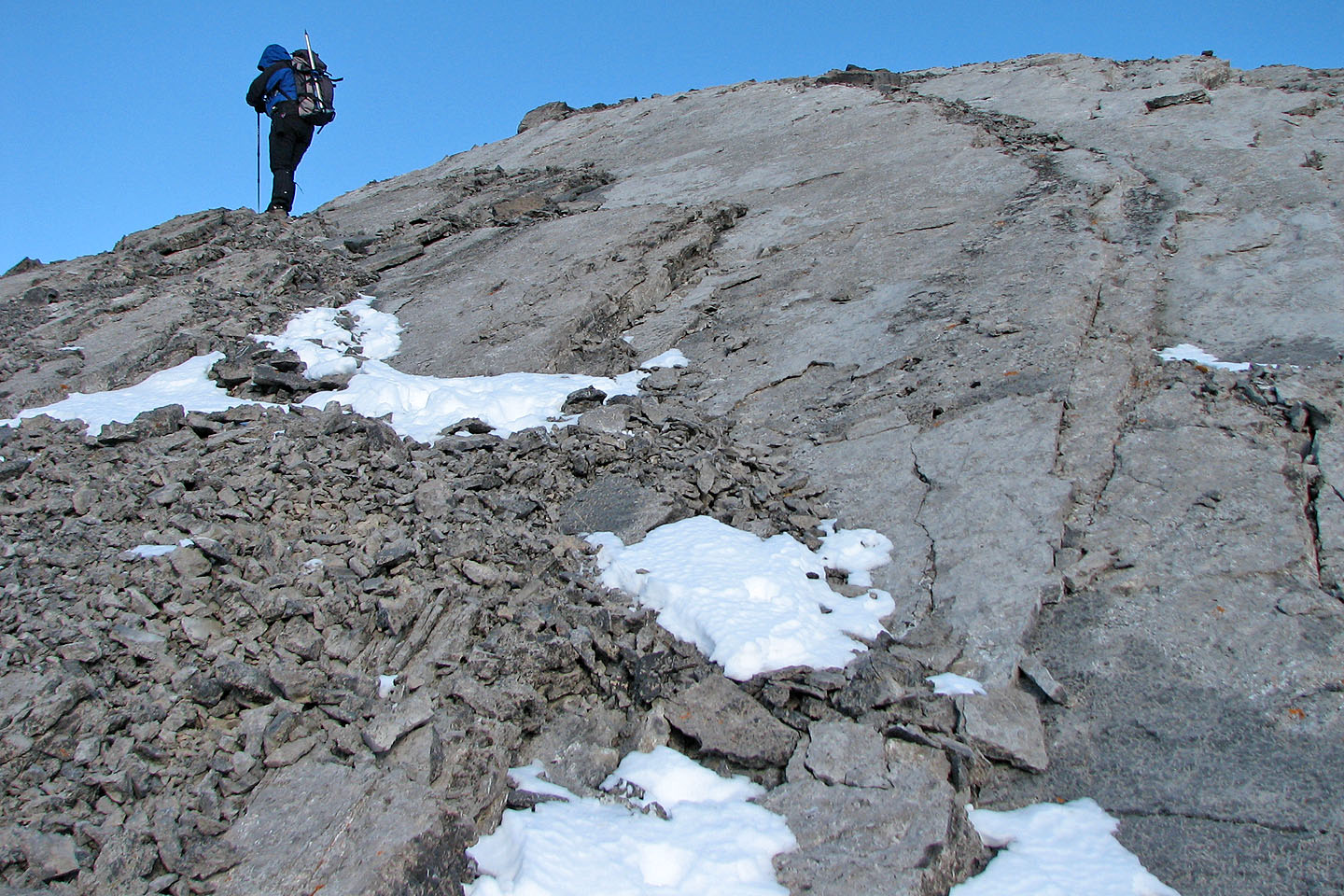 Bypassing slabs to reach the false summit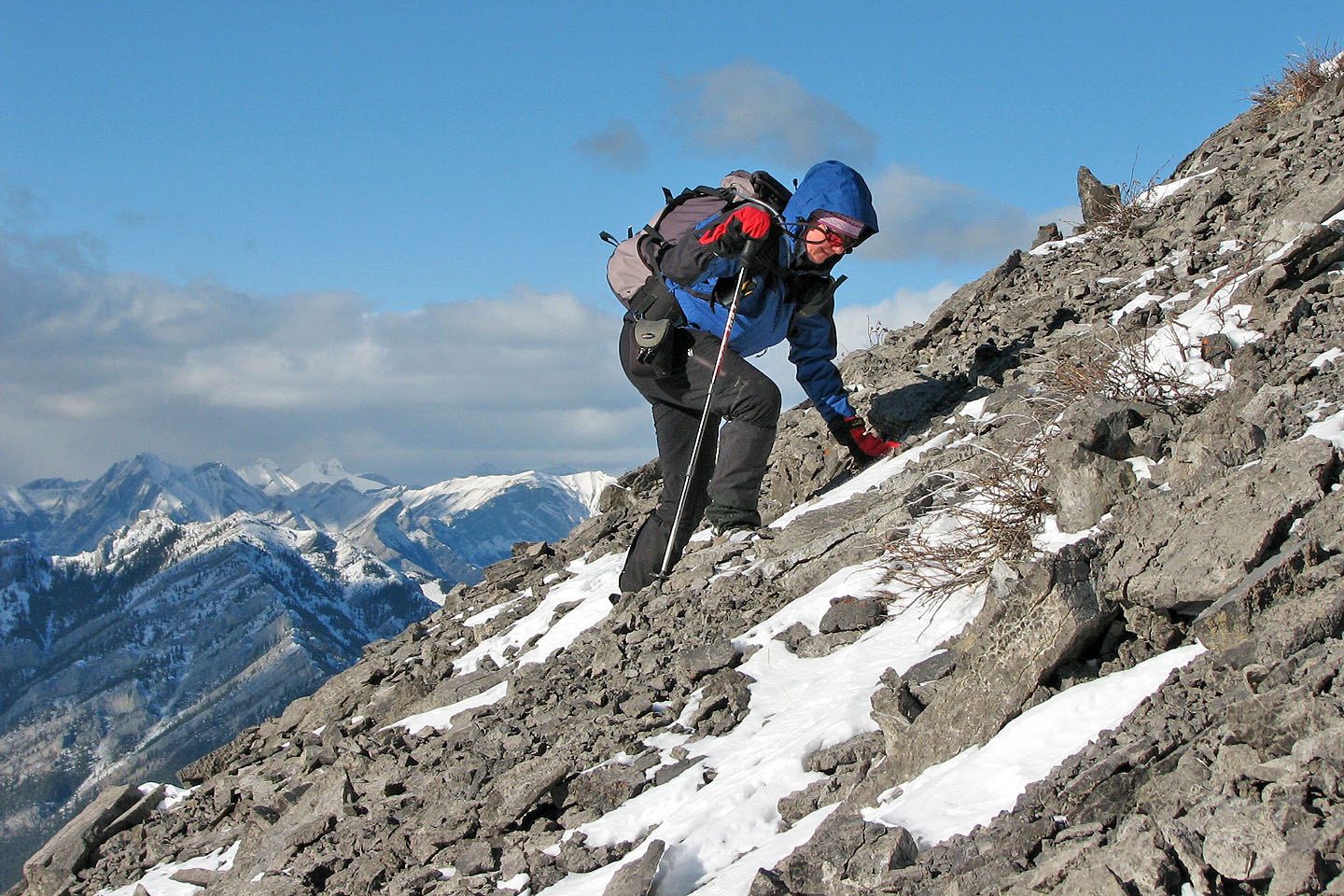 Dinah bends into a steep slope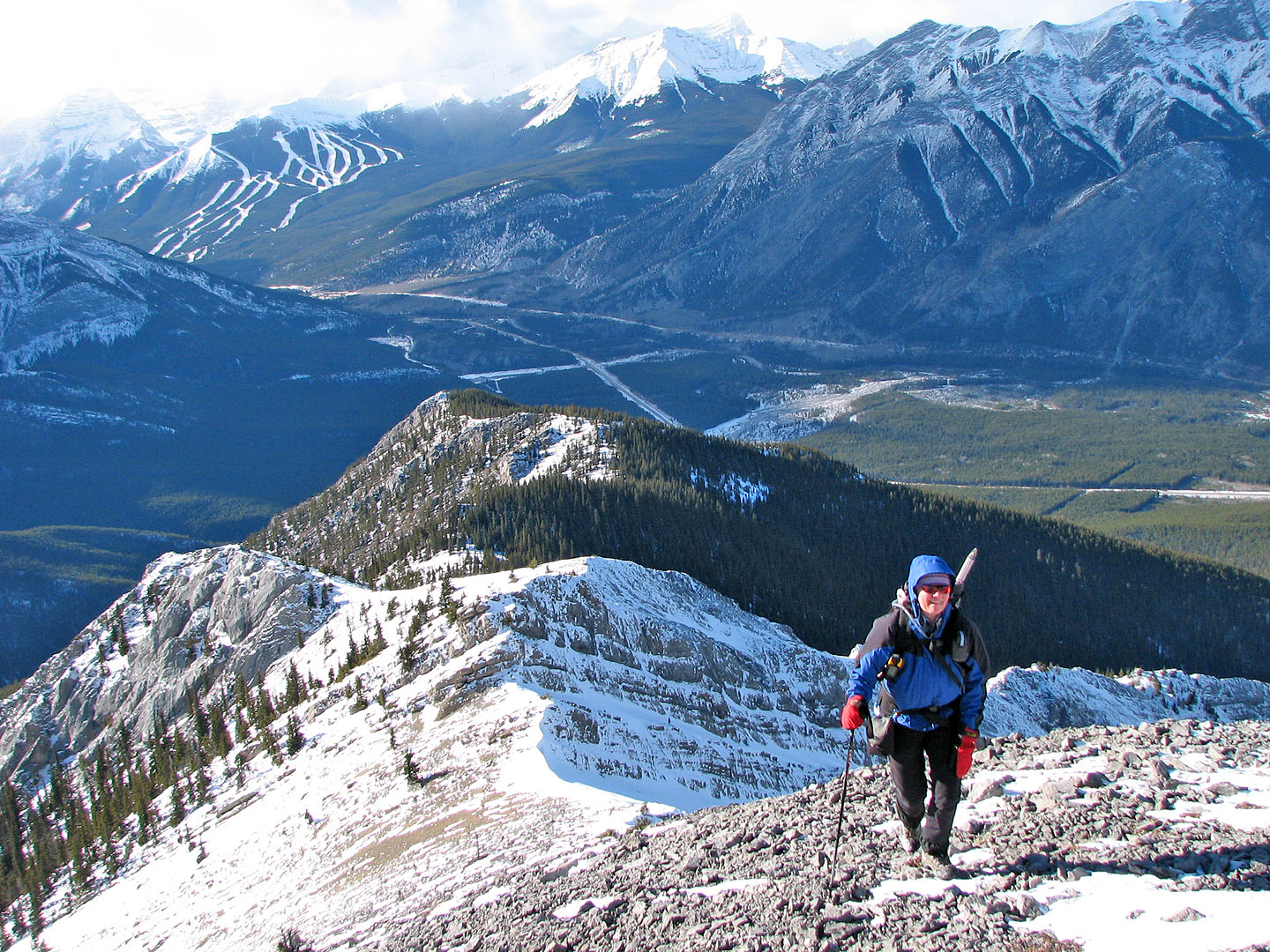 Looking back from the false summit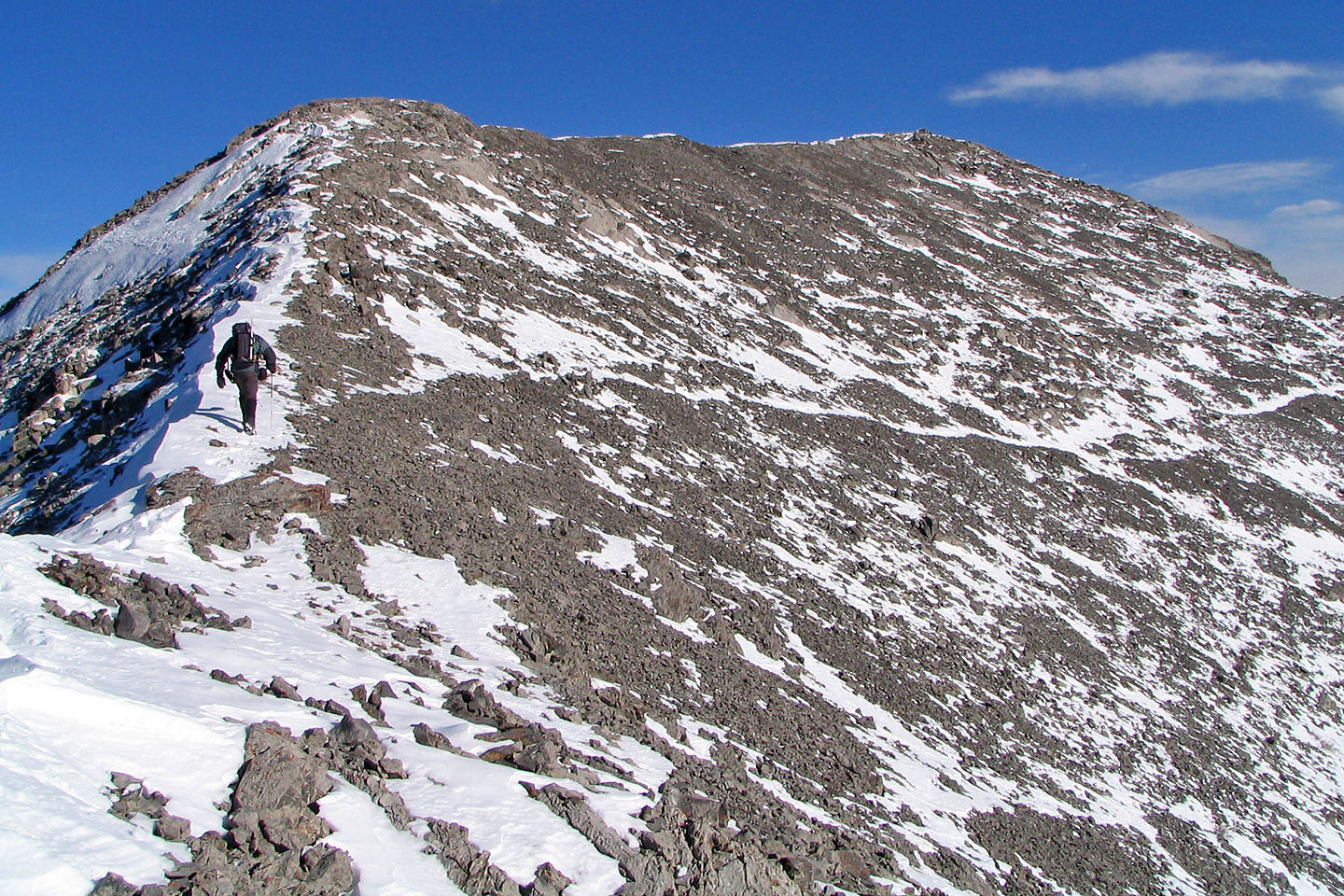 On the last section of the ridge
Final steps to the top. Note the steep slope to the left, the way to Baldy Pass

Dinah at the summit cairn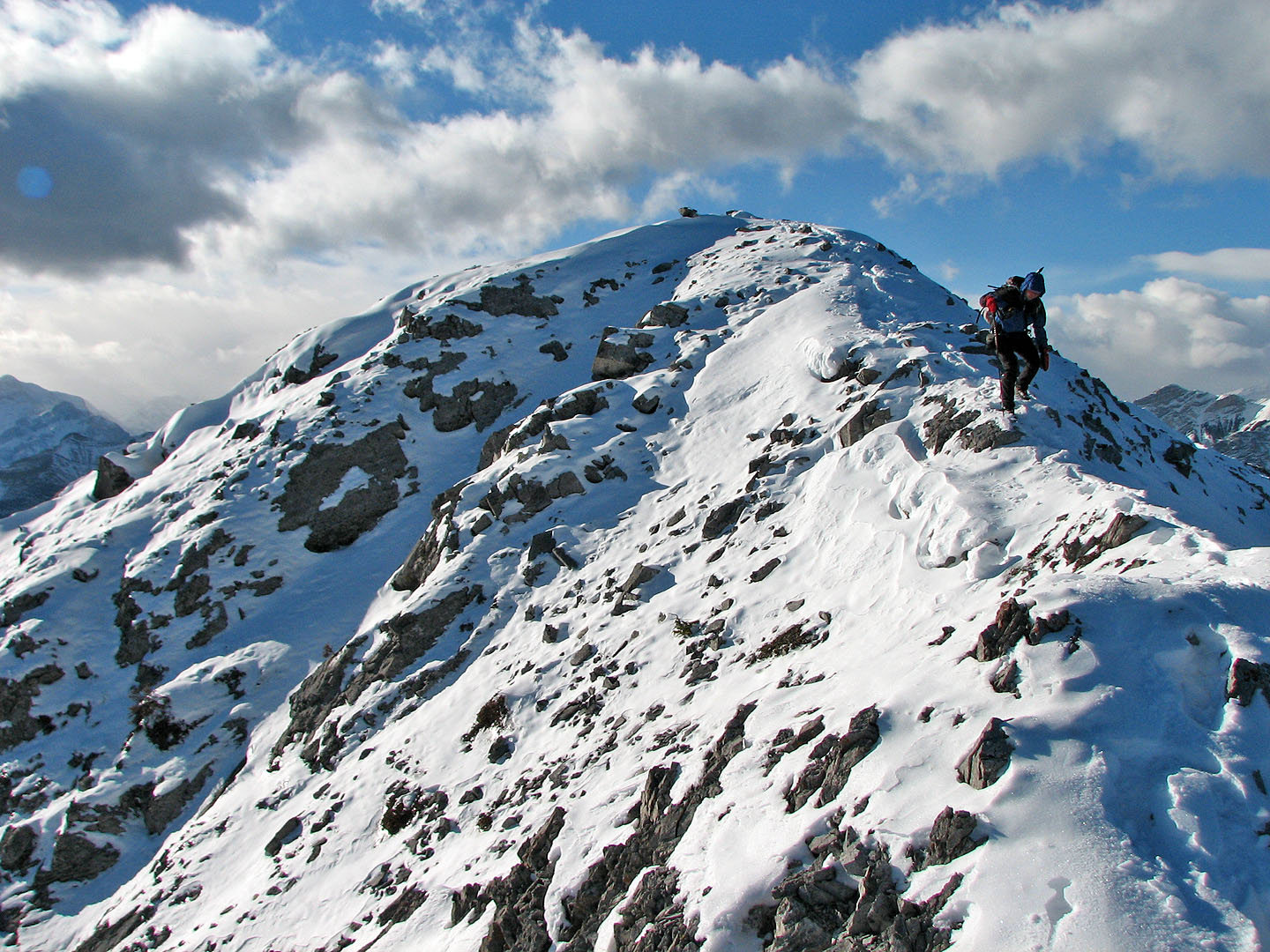 Coming down from the summit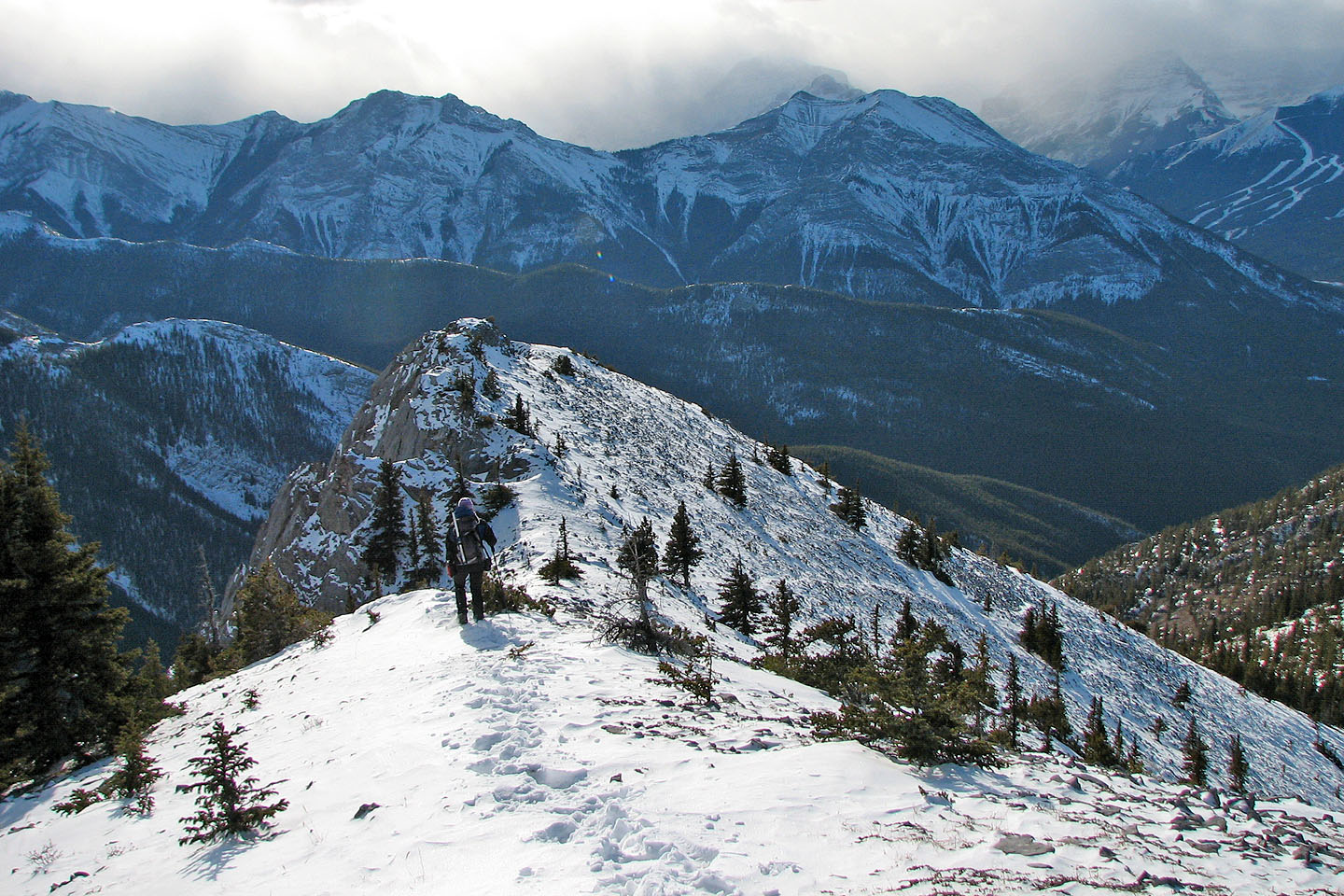 Hiking back along the ridge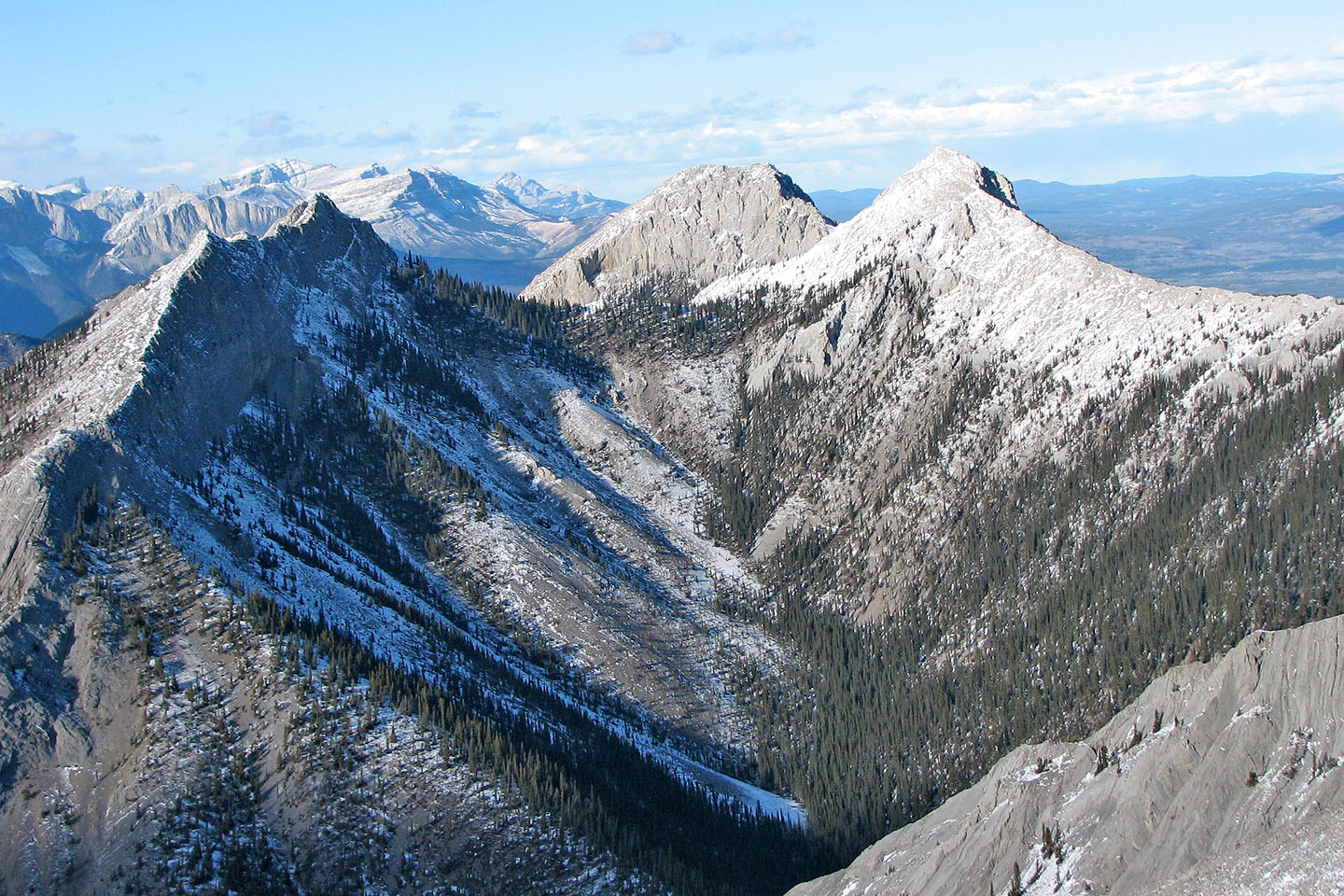 The three peaks of Mount Baldy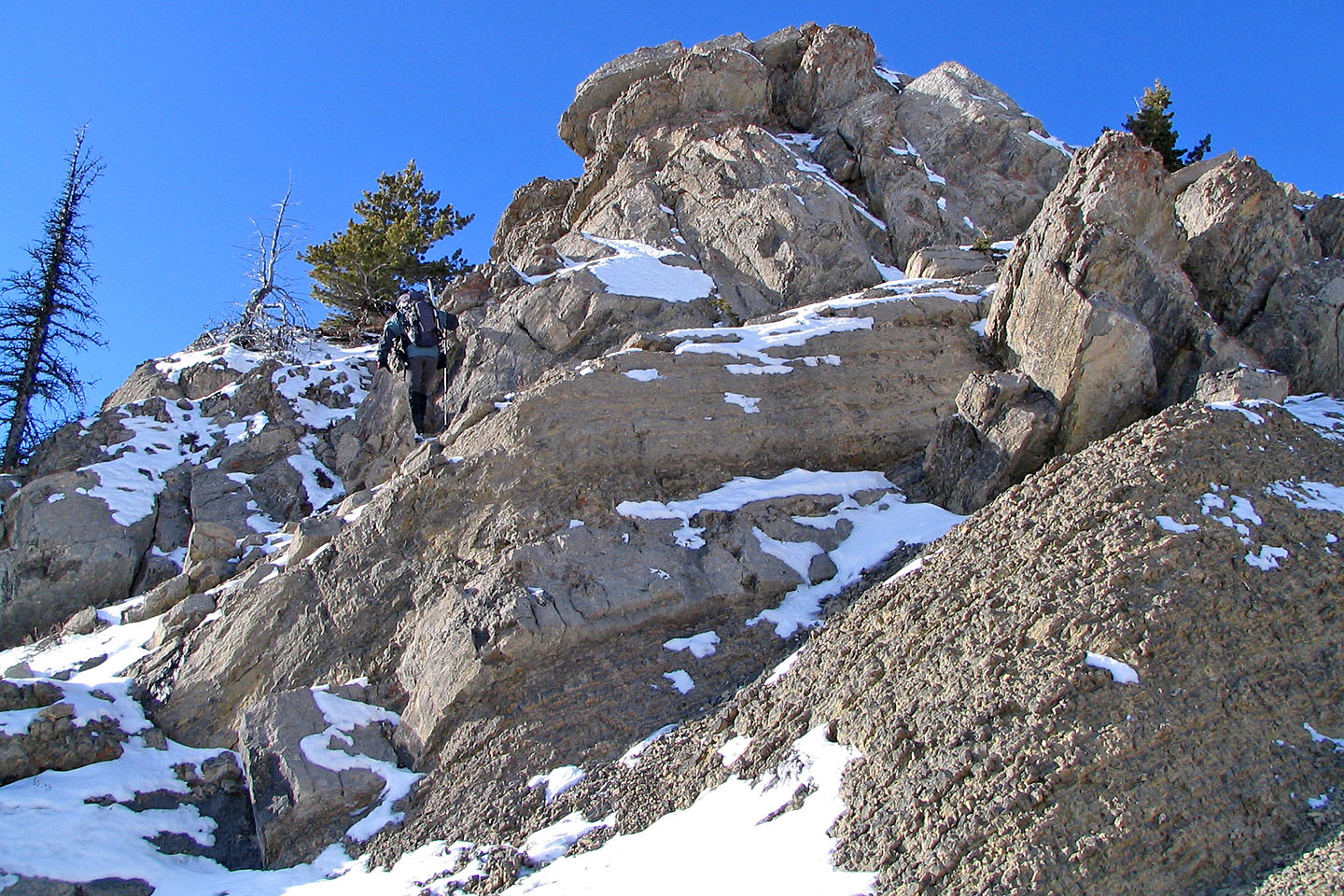 Climbing the crux on the return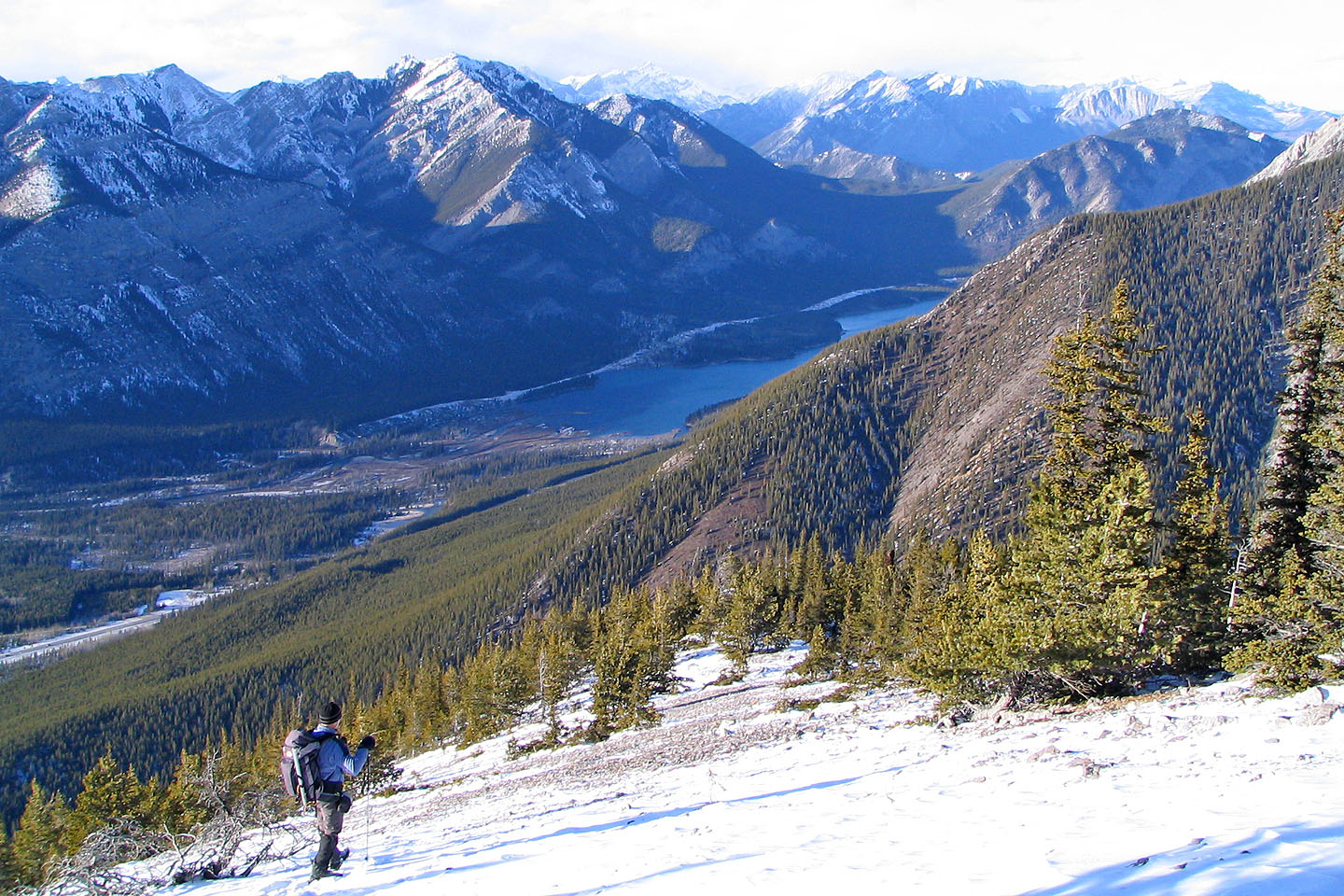 View of Barrier Lake as we head back down the clearing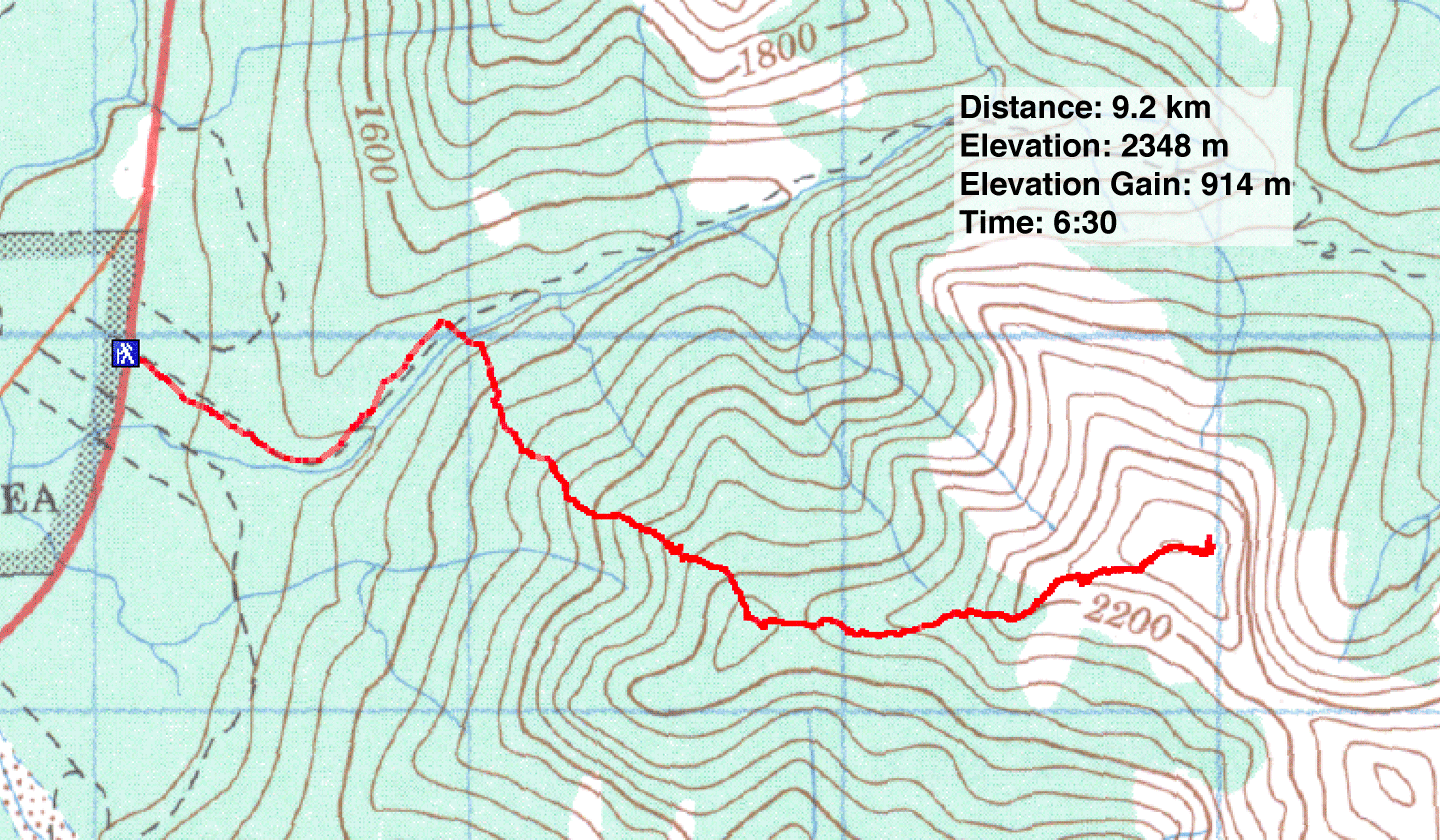 82 J/14 Spray Lakes Reservoir