bobspirko.ca | Home | Canada Trips | US Trips | Hiking | Snowshoeing | MAP | ABOUT

Junction Mountain, North Ridge (attempt)
Kananaskis, Alberta
November 12, 2005
With snow slowly choking the mountains, I thought this ridge lying 3.5 km north of Junction Mountain would be accessible. At 2270 m it's not very high. After wading across both Sheep River and Junction Creek we bushwhacked up a steep, wooded slope. As I expected, we reached a semi-open crest. We timed it right. Although it snowed lightly while we were in the trees, when we reached the ridge it began to clear and we had good views of snow-covered Mount Burns and Shunga-la-she. We followed the ridge until we reached a grassy knoll that provided us with a view of the peak we wanted to reach.
Still following the ridge, we dropped down and followed a grass corridor before entering a short stretch of forest. We came out on an open slope below a rocky prominence. After the prominence we headed towards a high point ringed with cliff bands. We couldn't ascend the lowest cliff band directly so we ventured left into the trees. Once in the trees I expected the cliff band to disappear, but it continued on. Although very short, the snow made it difficult to ascend. I was able to get up but it was beyond Dinah's comfort level so we turned around at this point. Given the snow conditions, the high winds, the cliff bands higher up and the short daylight, it's doubtful if we would have reached the summit anyway.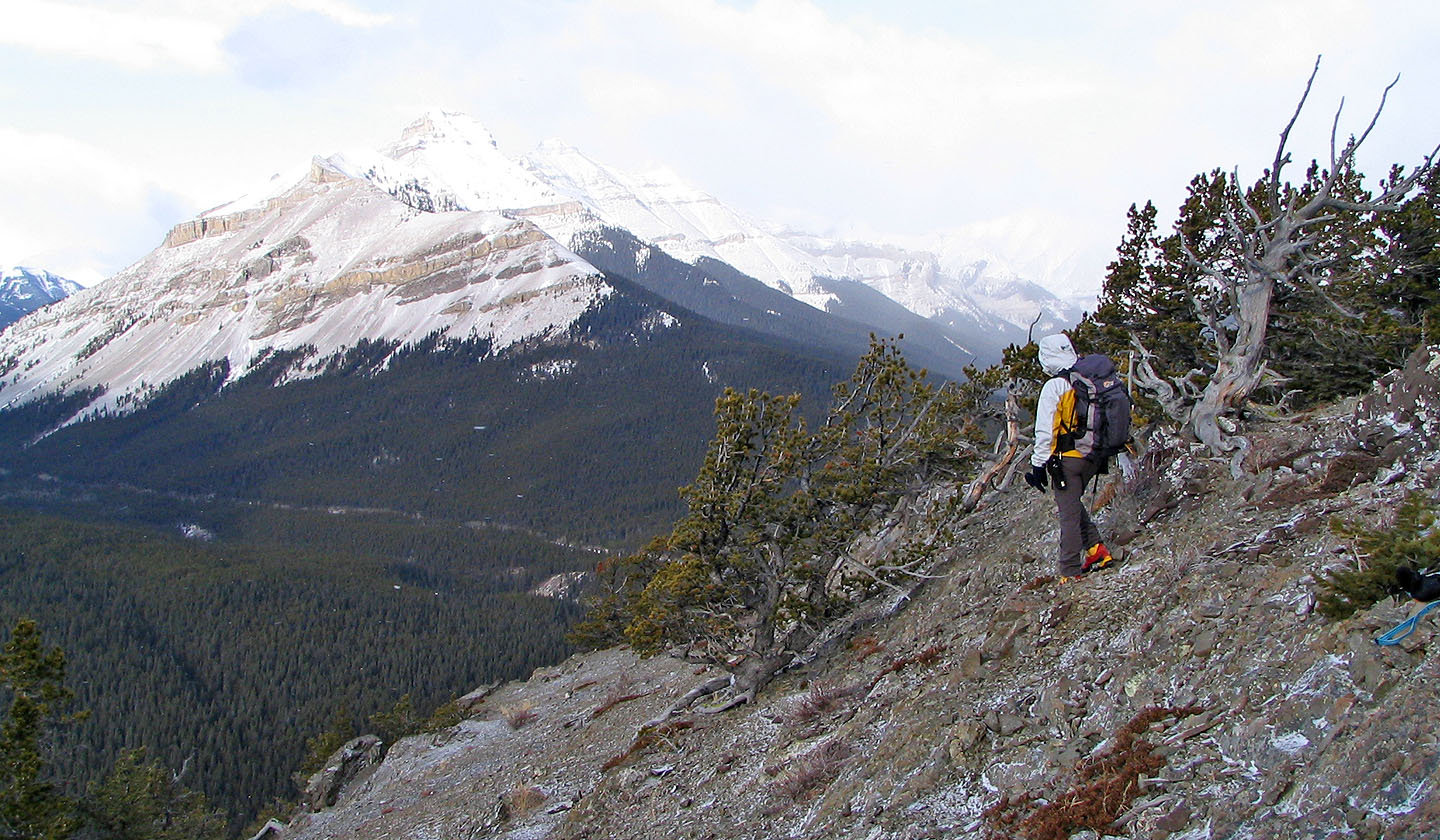 Topping out after bushwhacking up the slope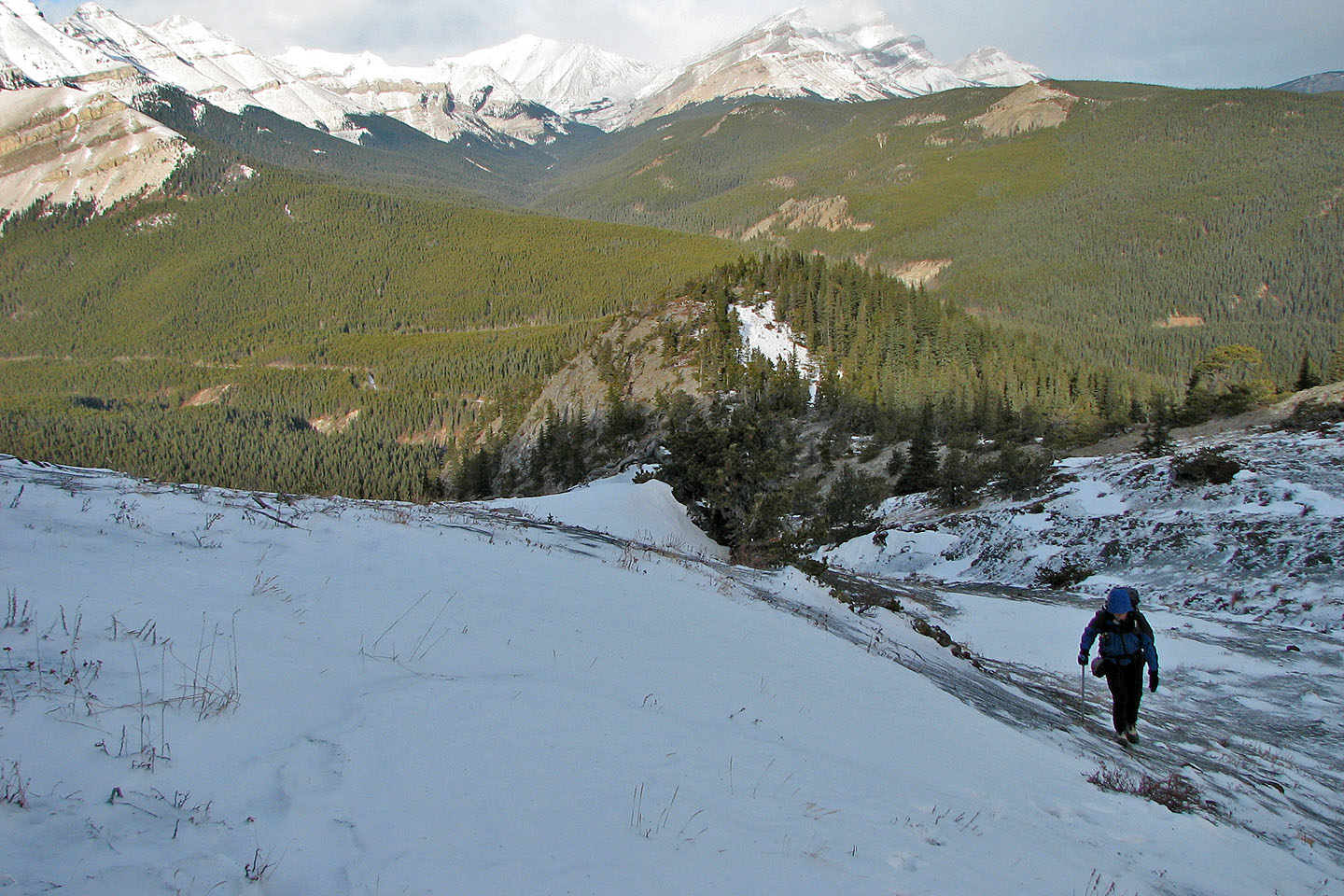 The rise behind us is where we topped out

Wind-whipped plants create natural art in the snow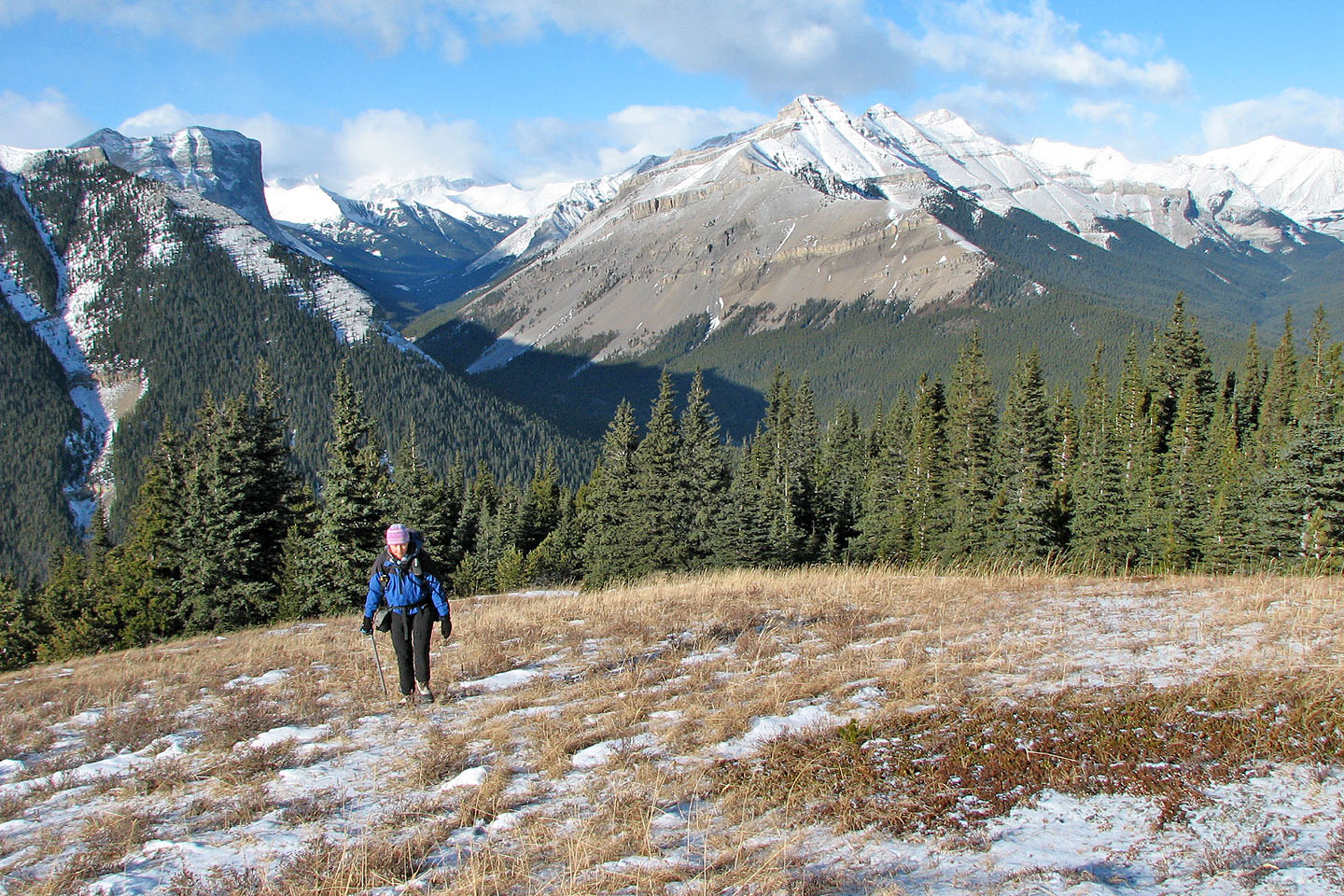 Grass knob: Gibraltar Mountain and Mount Burns in the background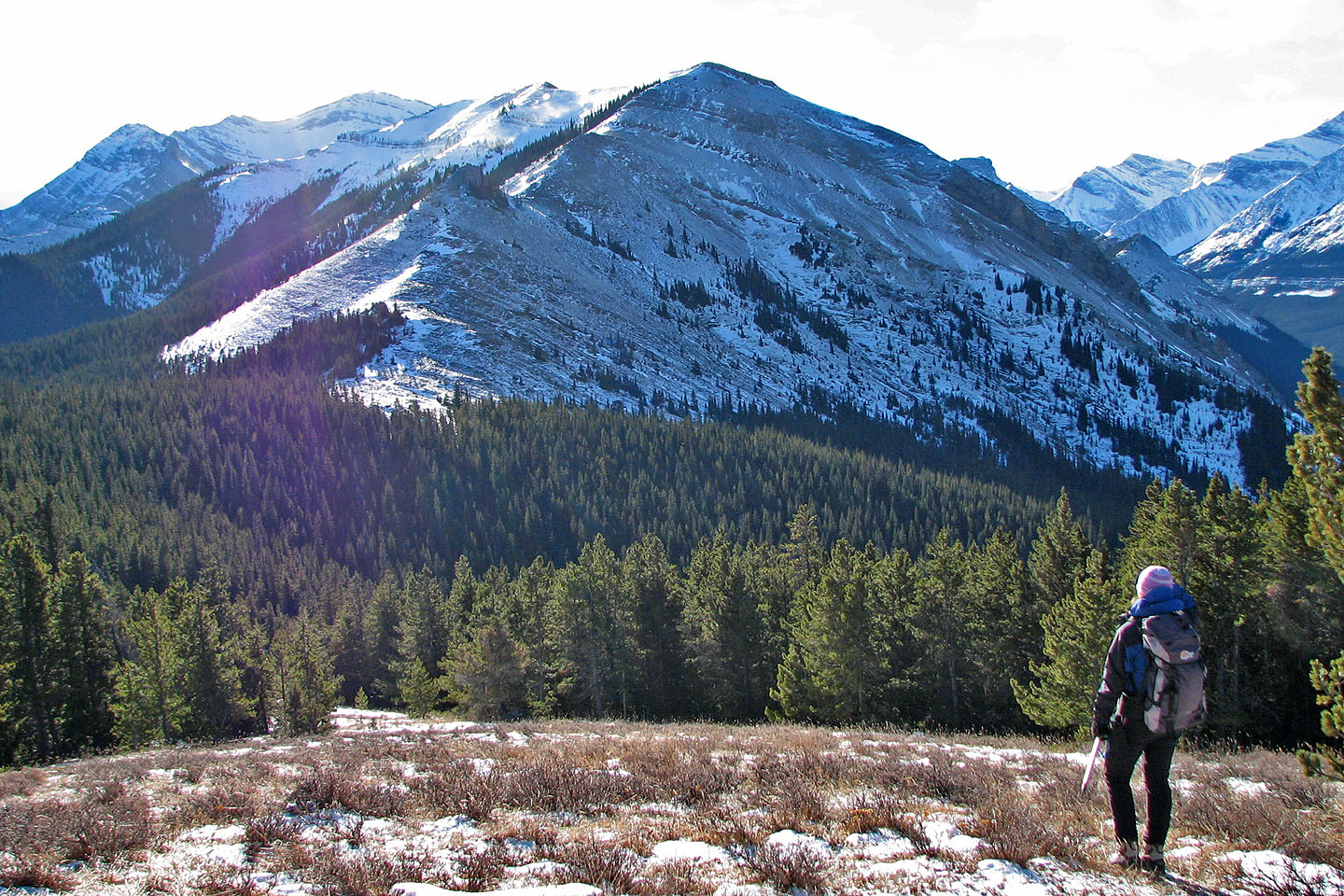 We have to drop down a bit here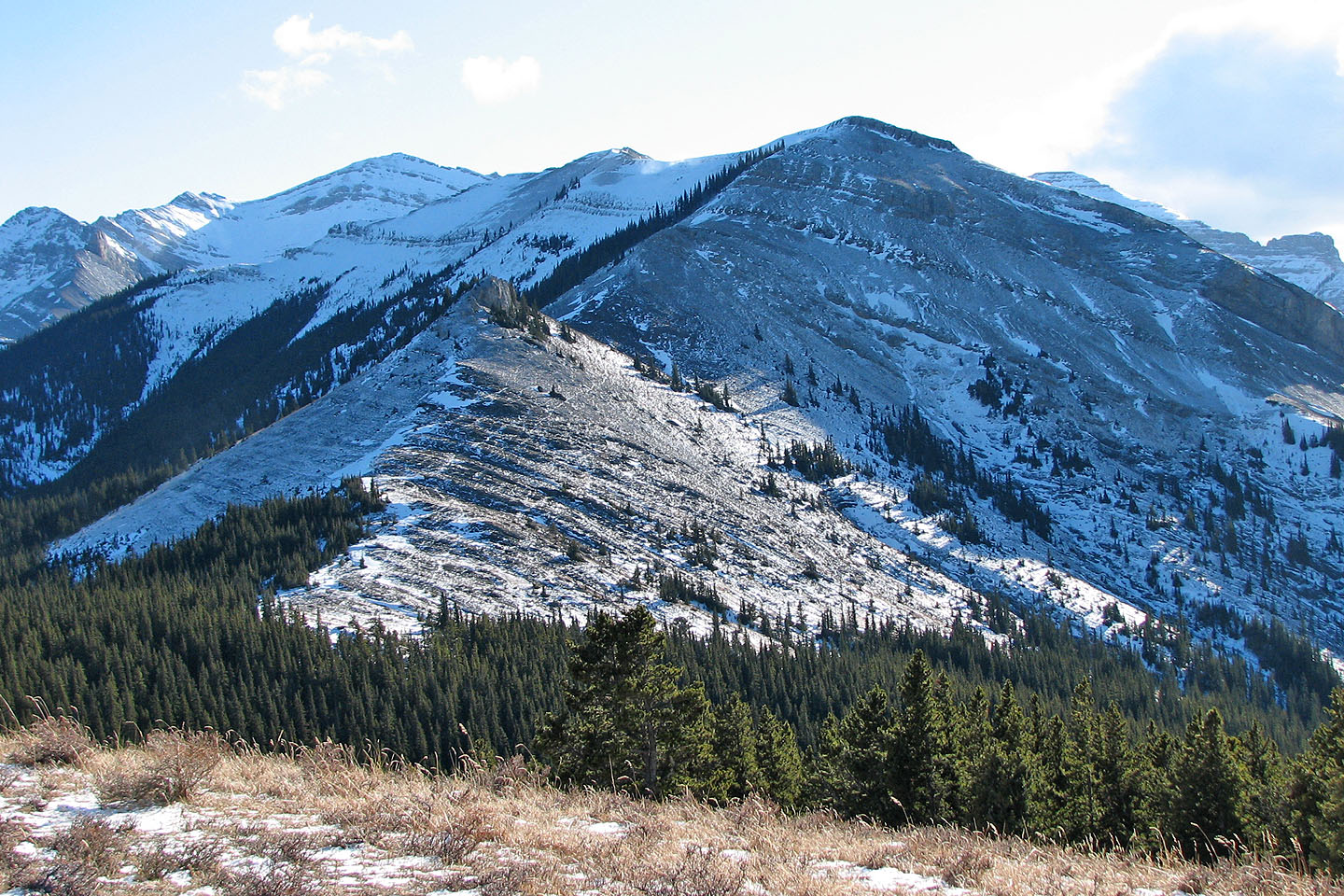 The North Ridge summit is the second point from the left. Junction Mountain is the third. We turned back
at the first cliff band on the first point. Mouse over for a close-up of the summit. Note the blowing snow!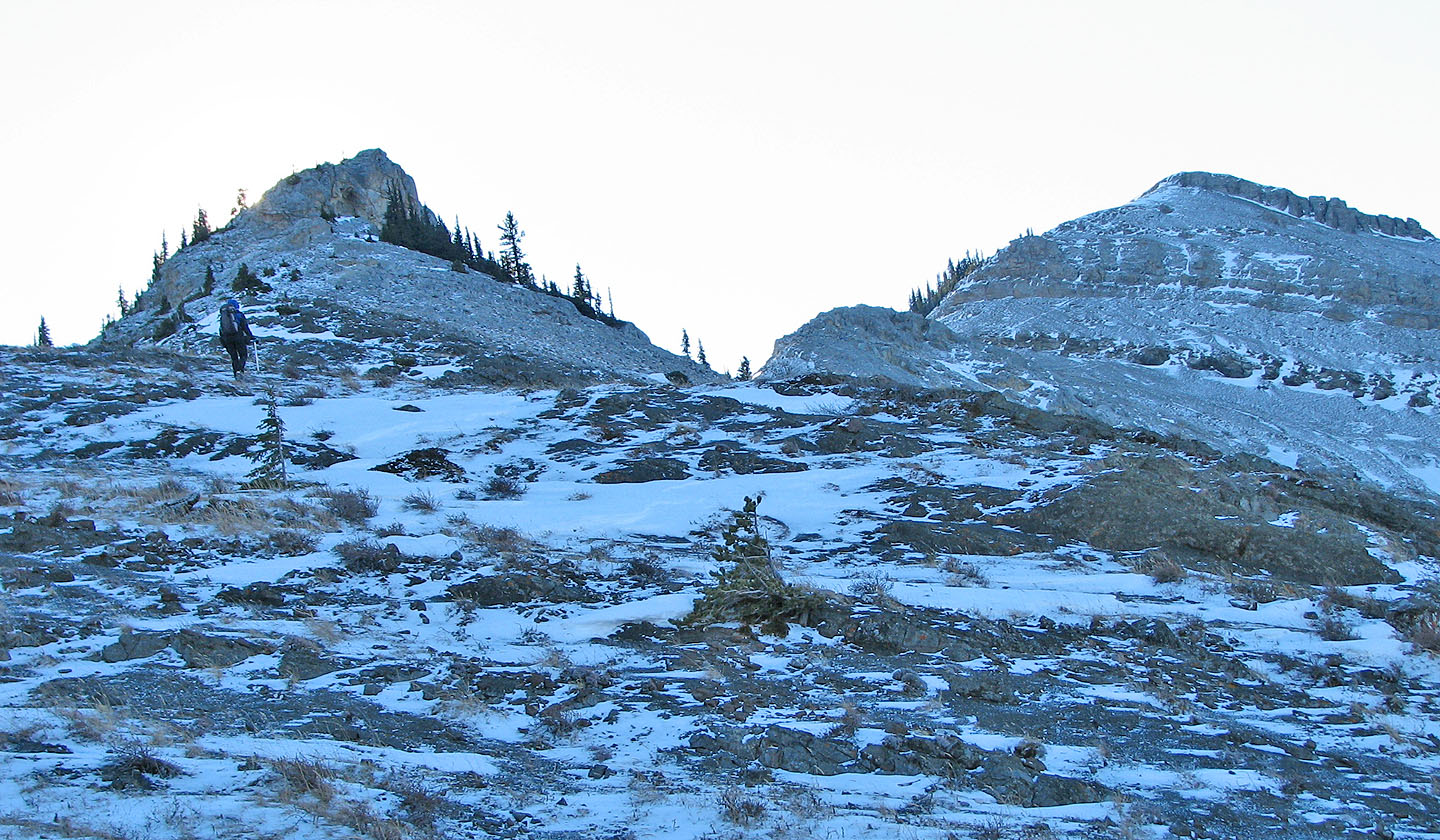 Heading up the prominence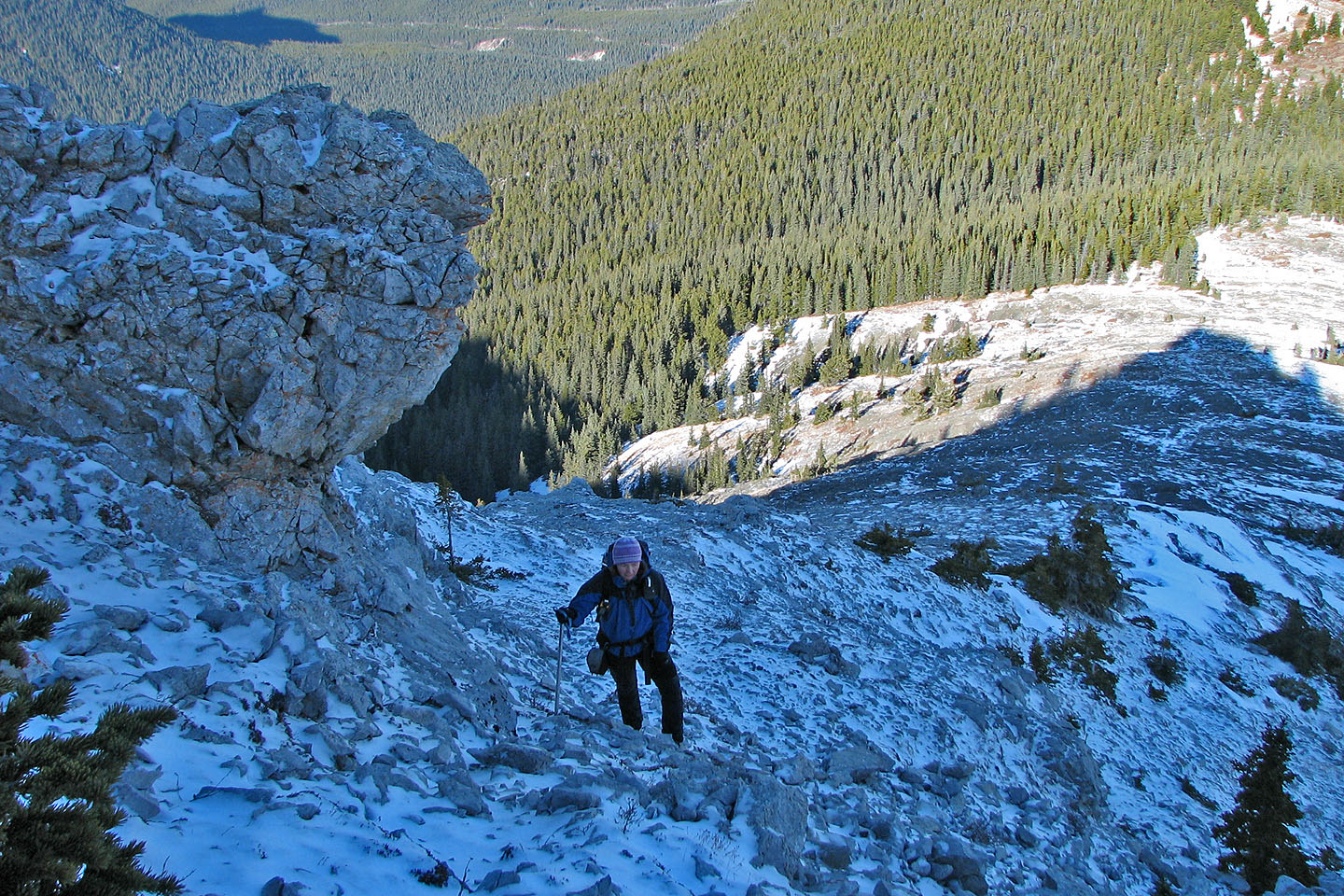 On the lower slope of the prominence

Strong winds below the cliff band!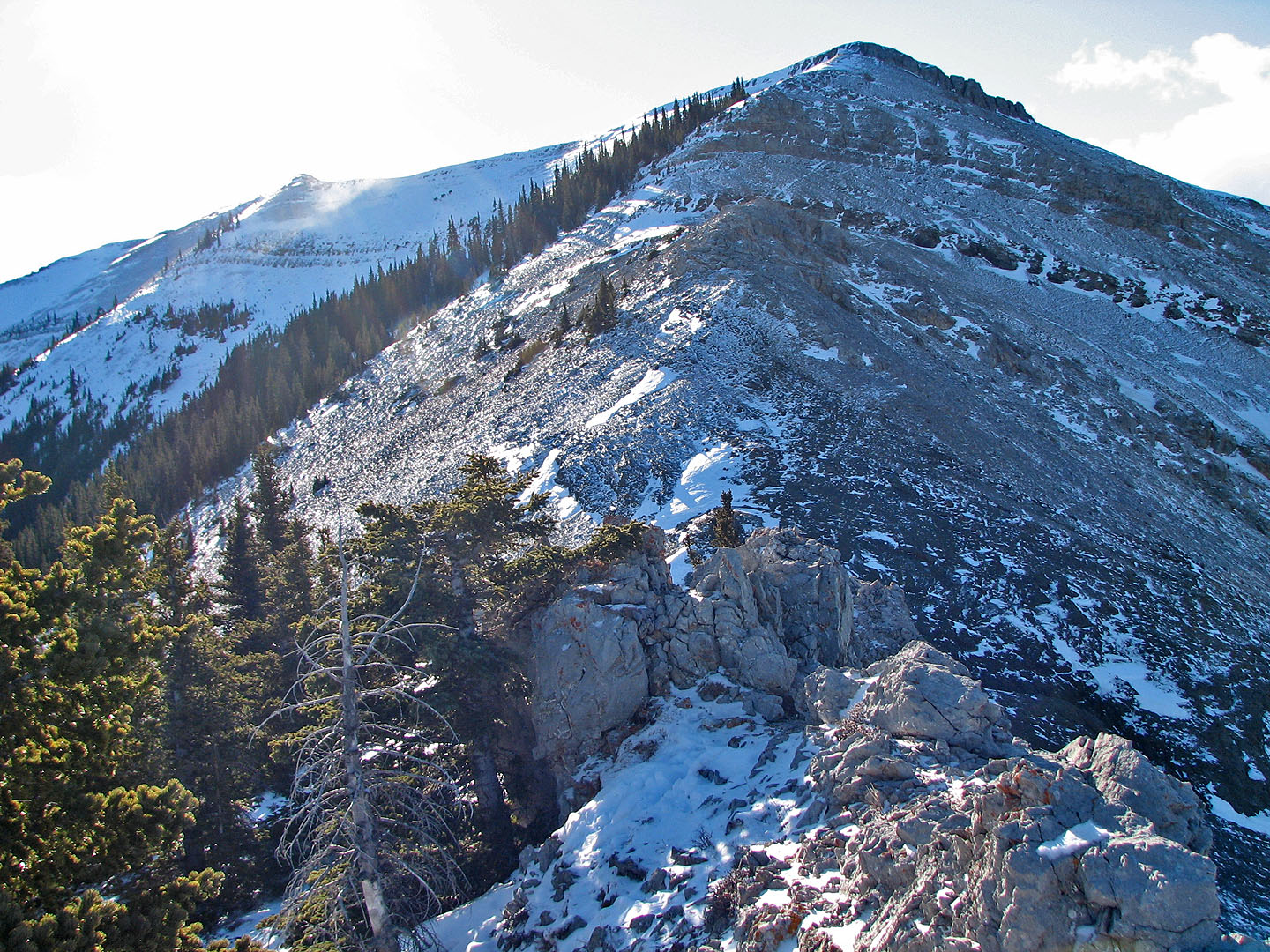 We turned back after soon after entering the trees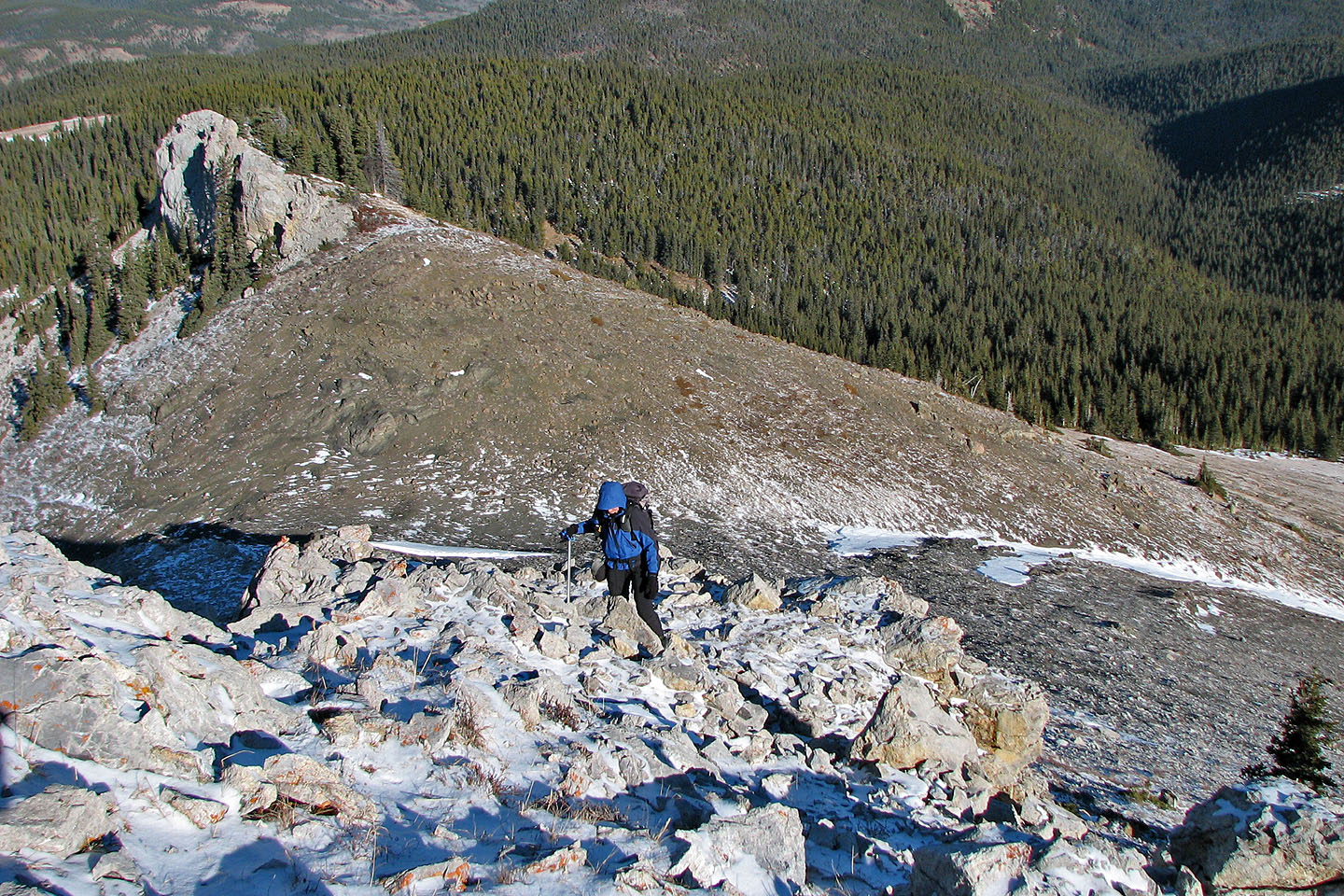 Starting up the slope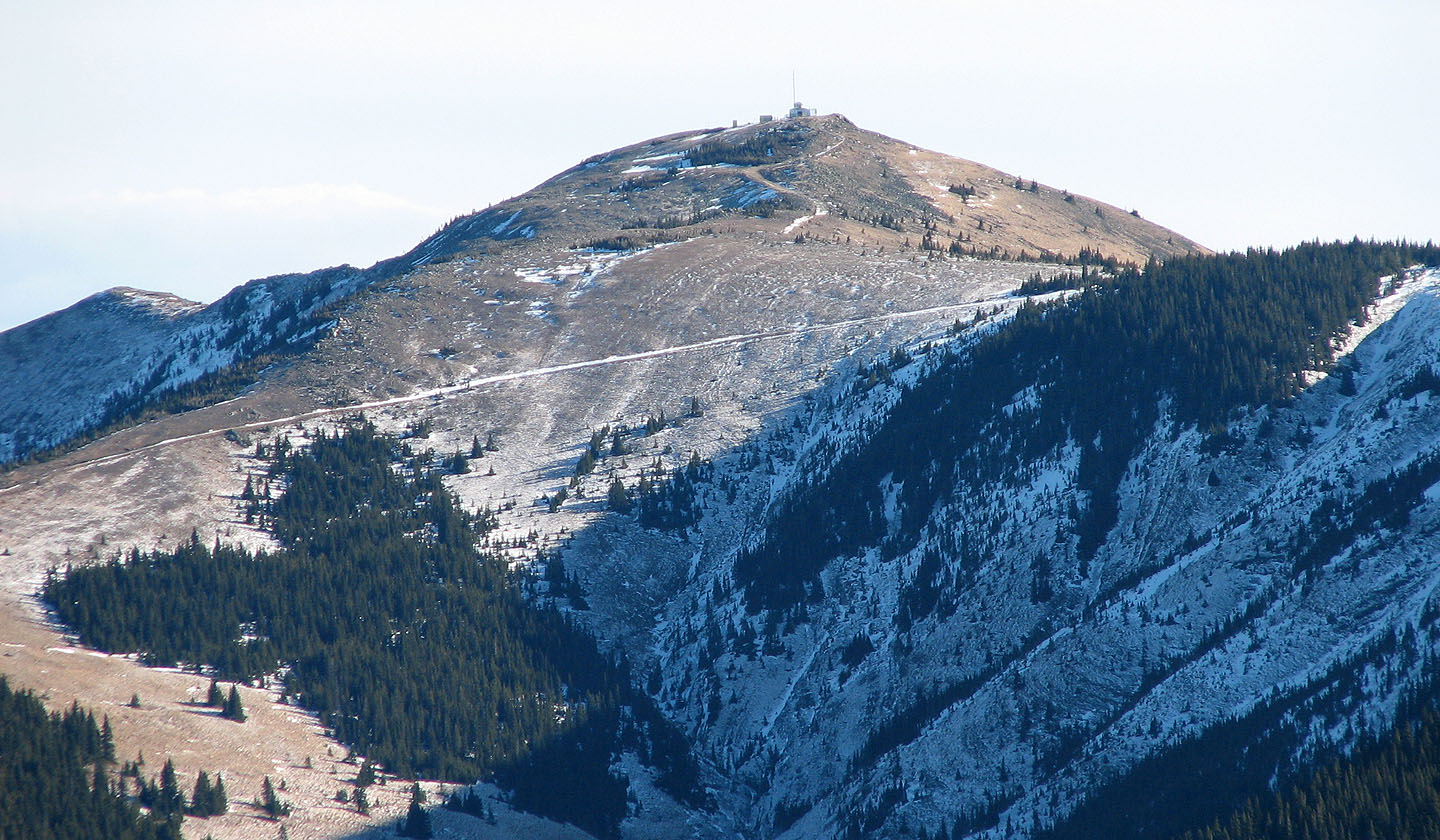 Junction Lookout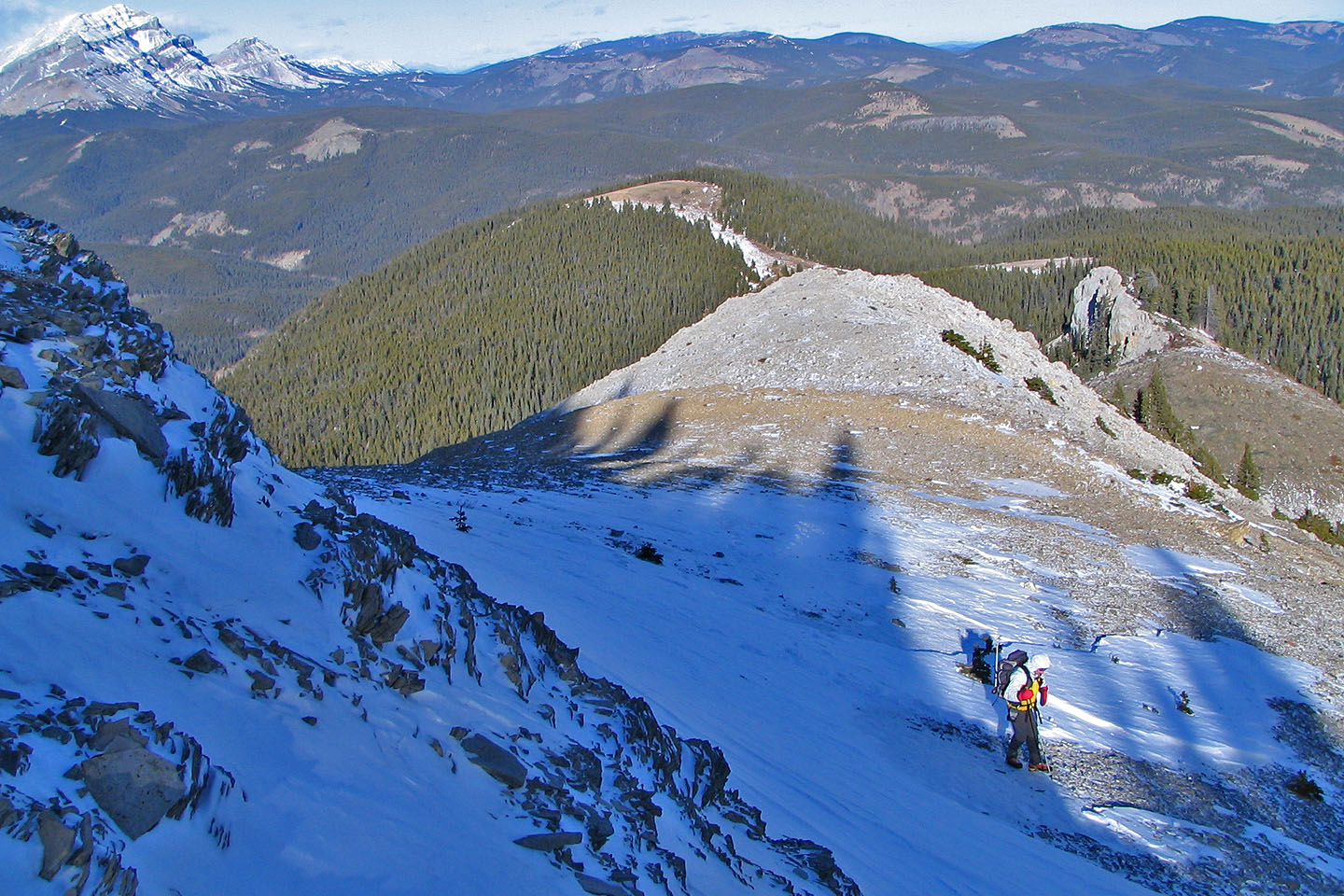 Heading down from the cliff band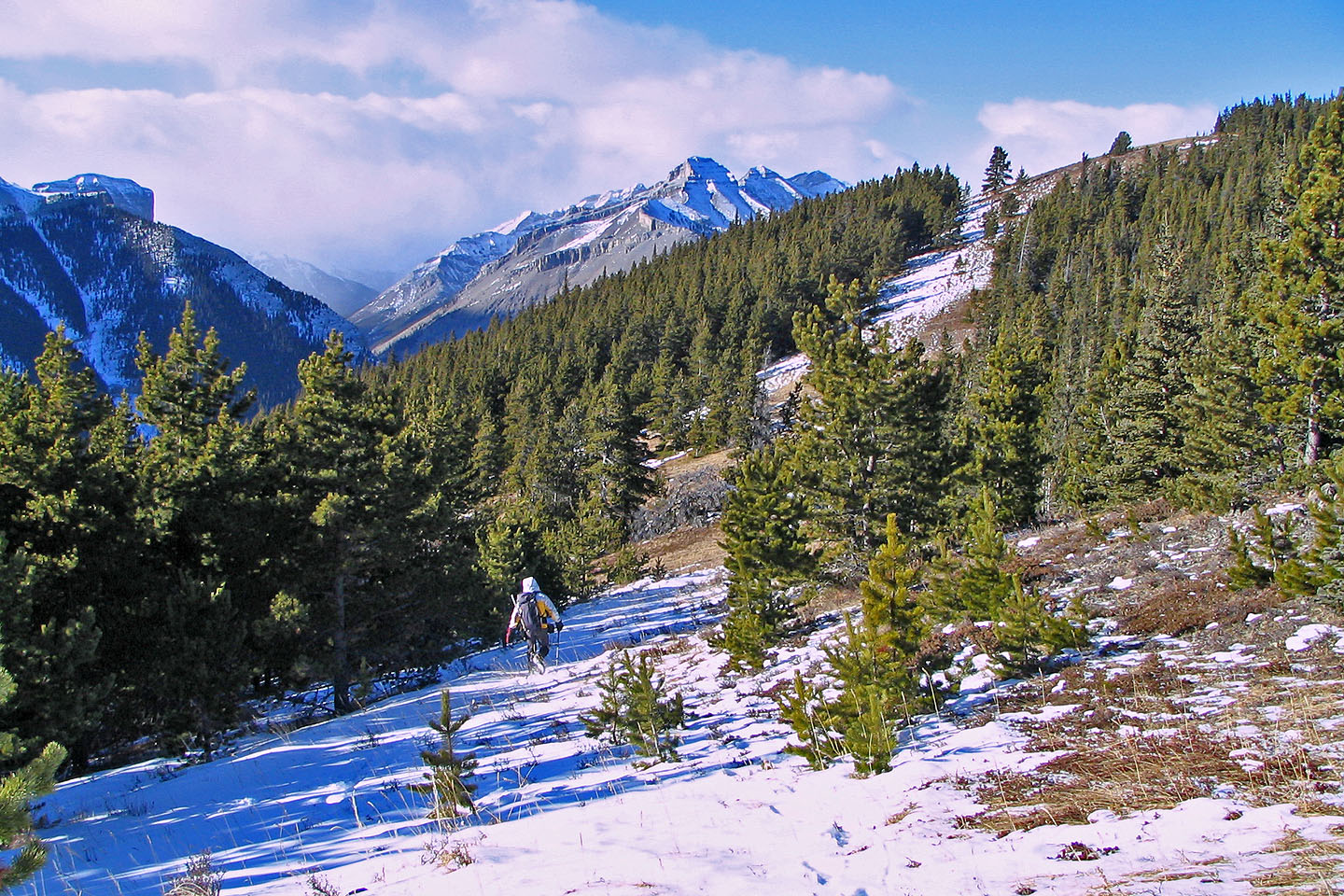 A natural break in the trees provides a pleasant walkway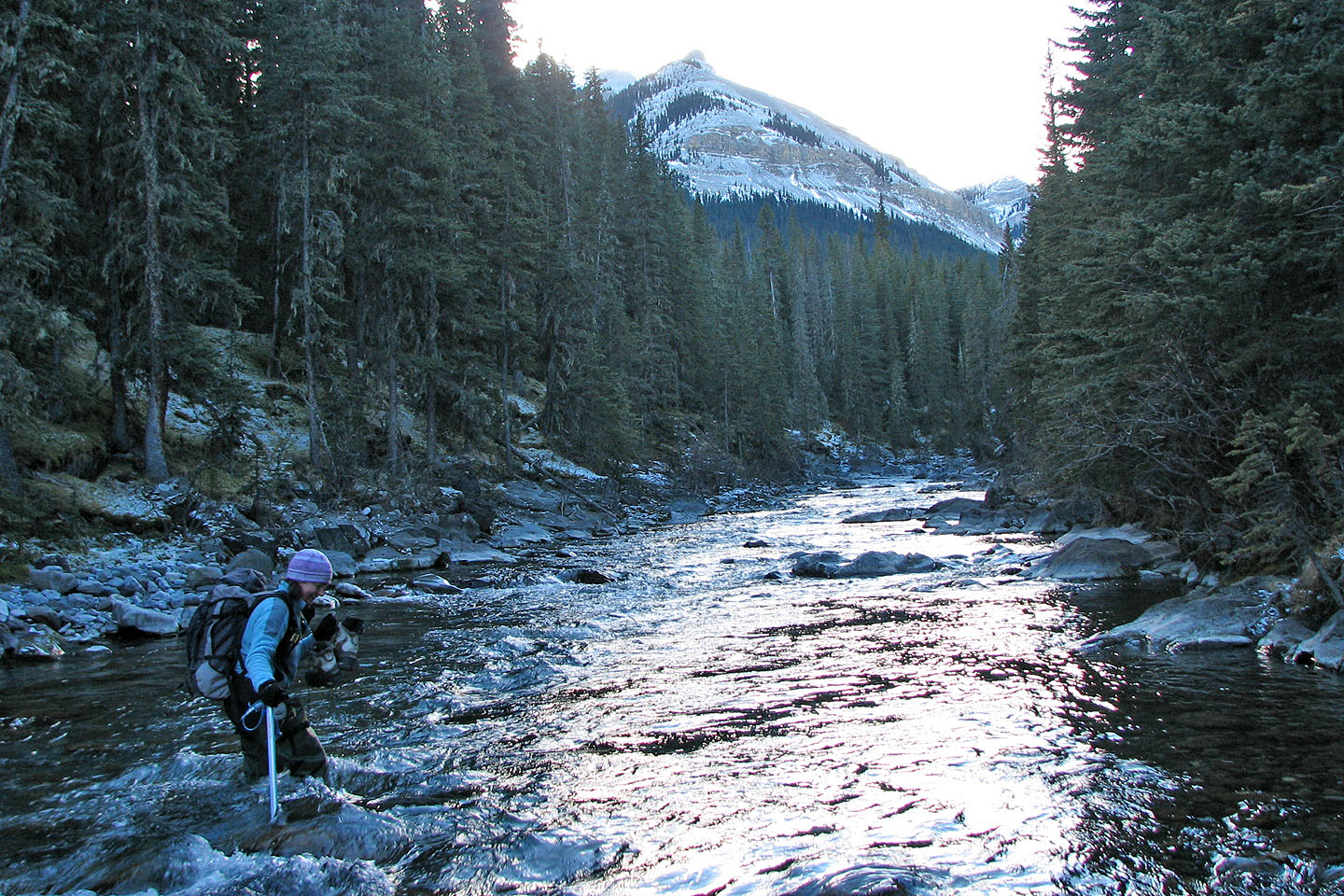 Sheep River was unusually high. I've crossed it in the summer when It was only calf deep.
On this trip it was above our knees.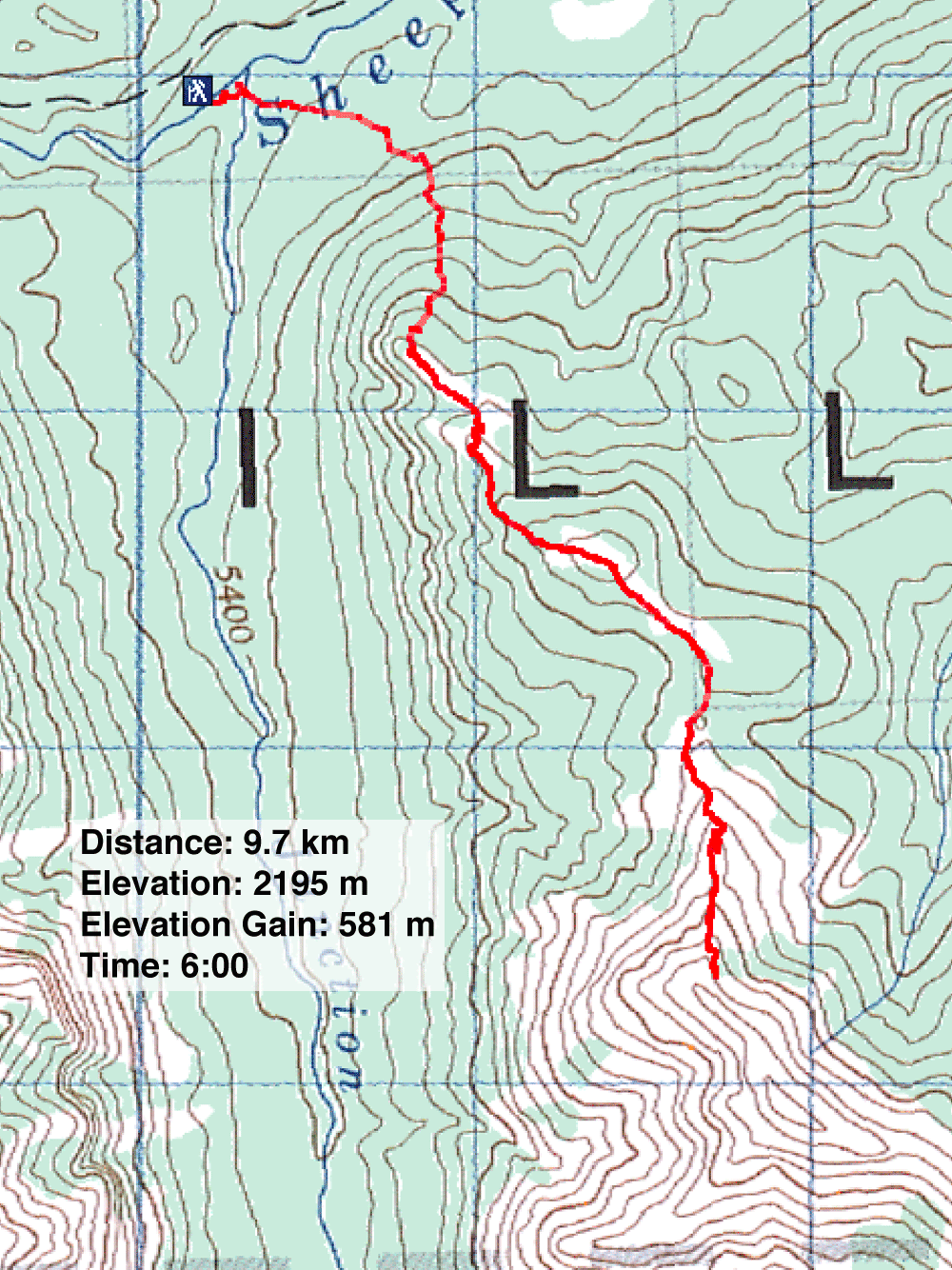 82 J/10 Mount Rae