View from the ridge. On the left is the summit. I digitally removed the tower in this photo.
Mount Erickson (attempt)
Crowsnest Pass, Alberta
October 4, 2002
An easy scramble as far as we got. We turned back after encountering snow 250 m (horizontal) from the summit.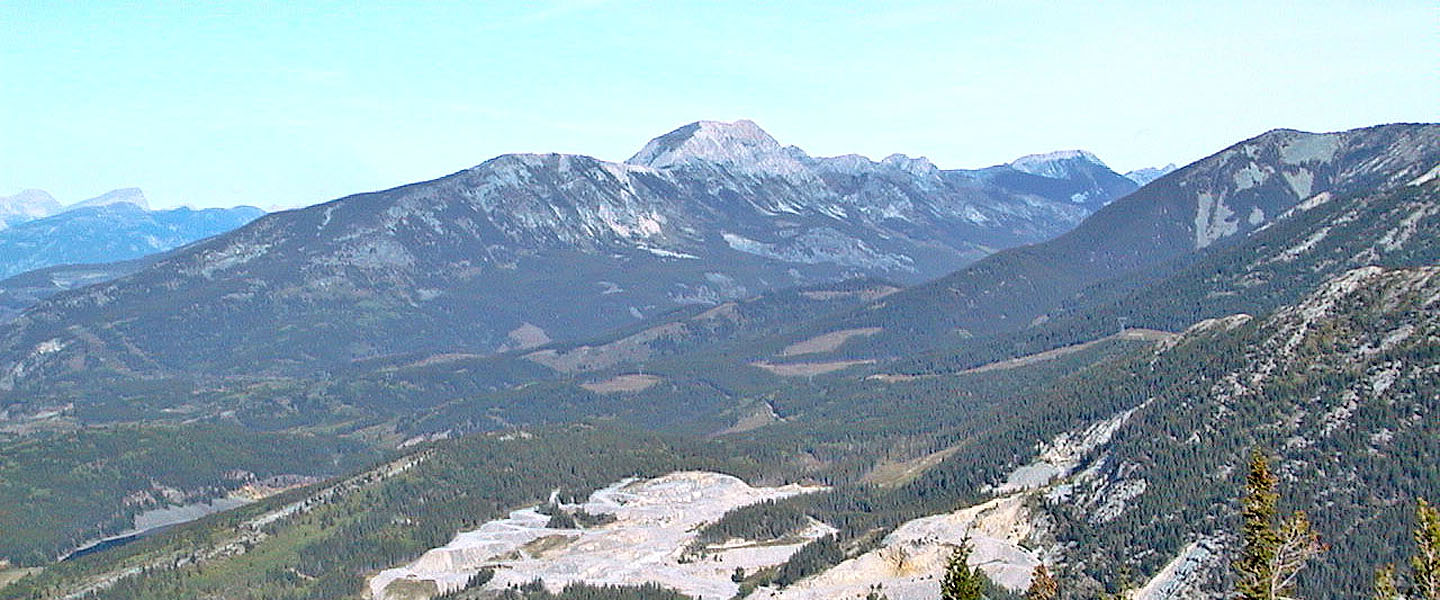 Our ascent route followed the ridge from the left. Note the lower south peak
that must be climbed first.

Along the way clearings like this gave us a break from bushwhacking.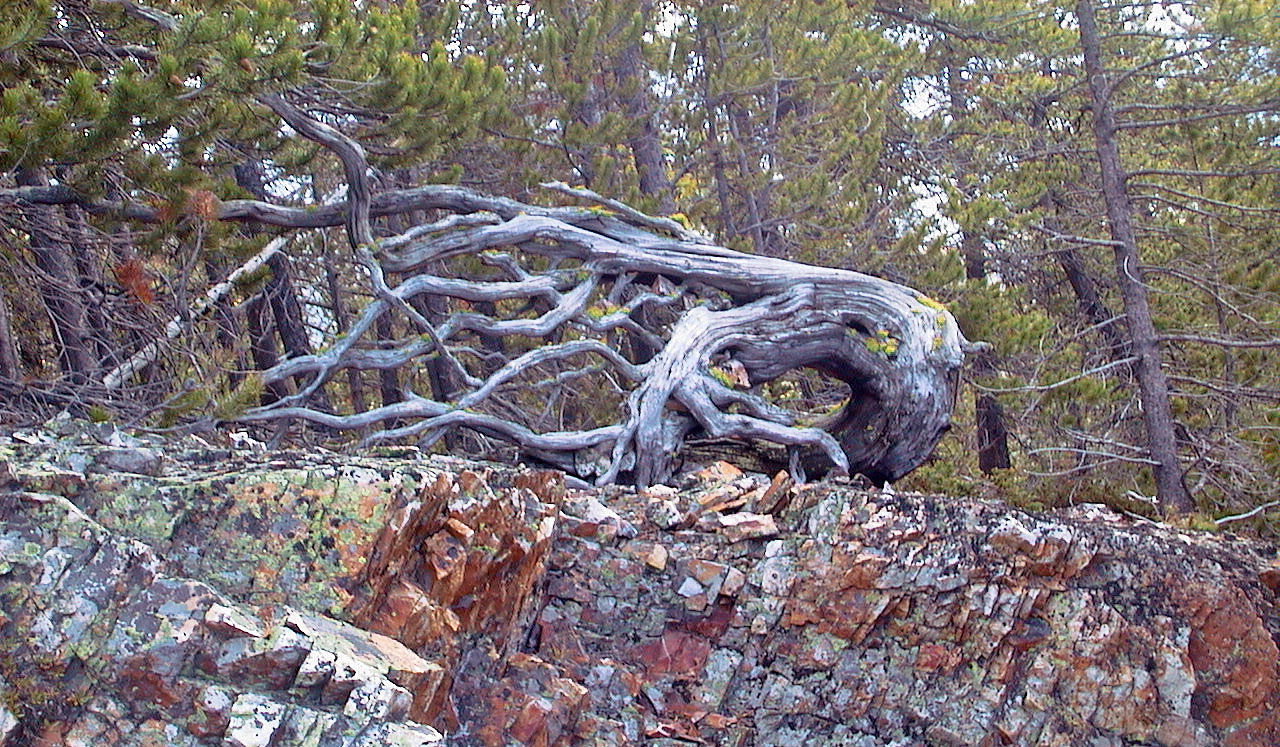 Interesting trees along the way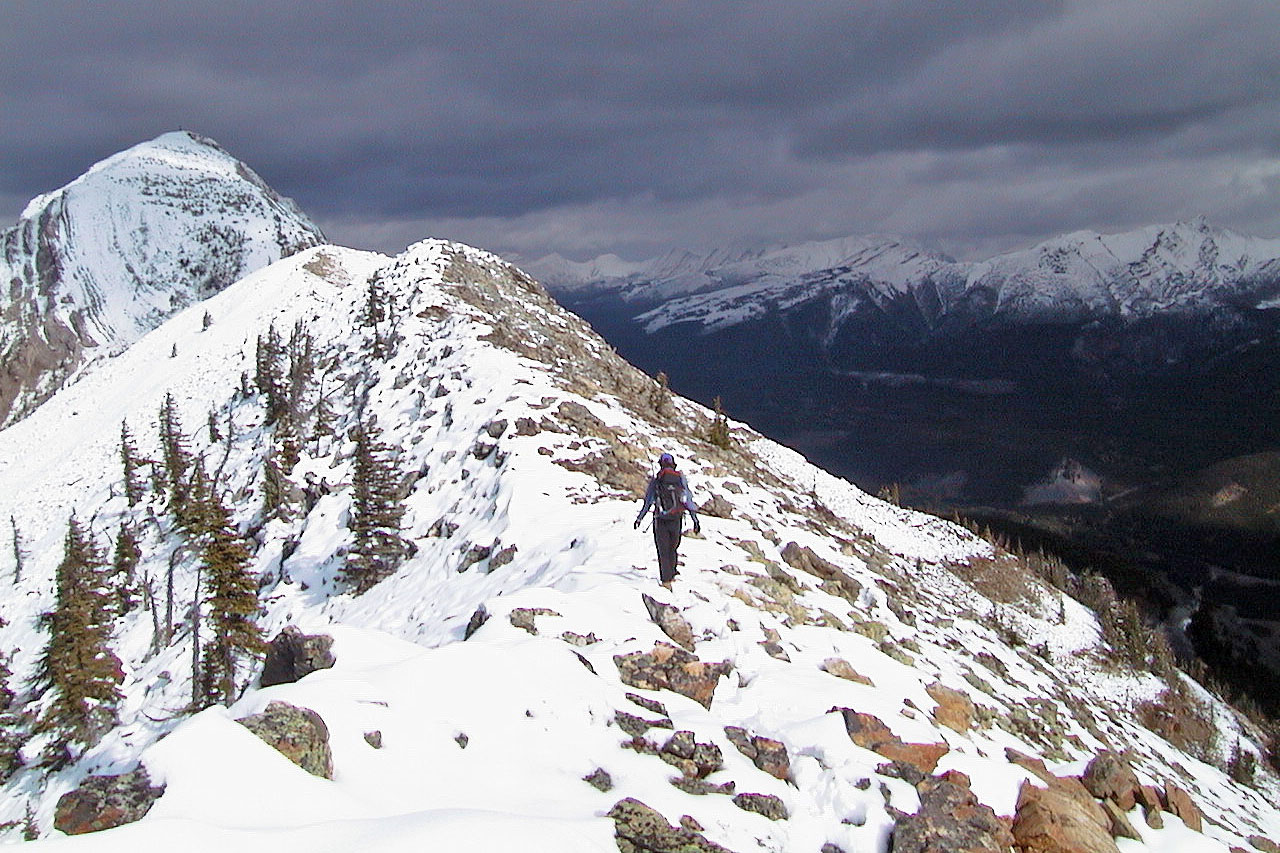 Going up the south peak. Behind it is a false summit.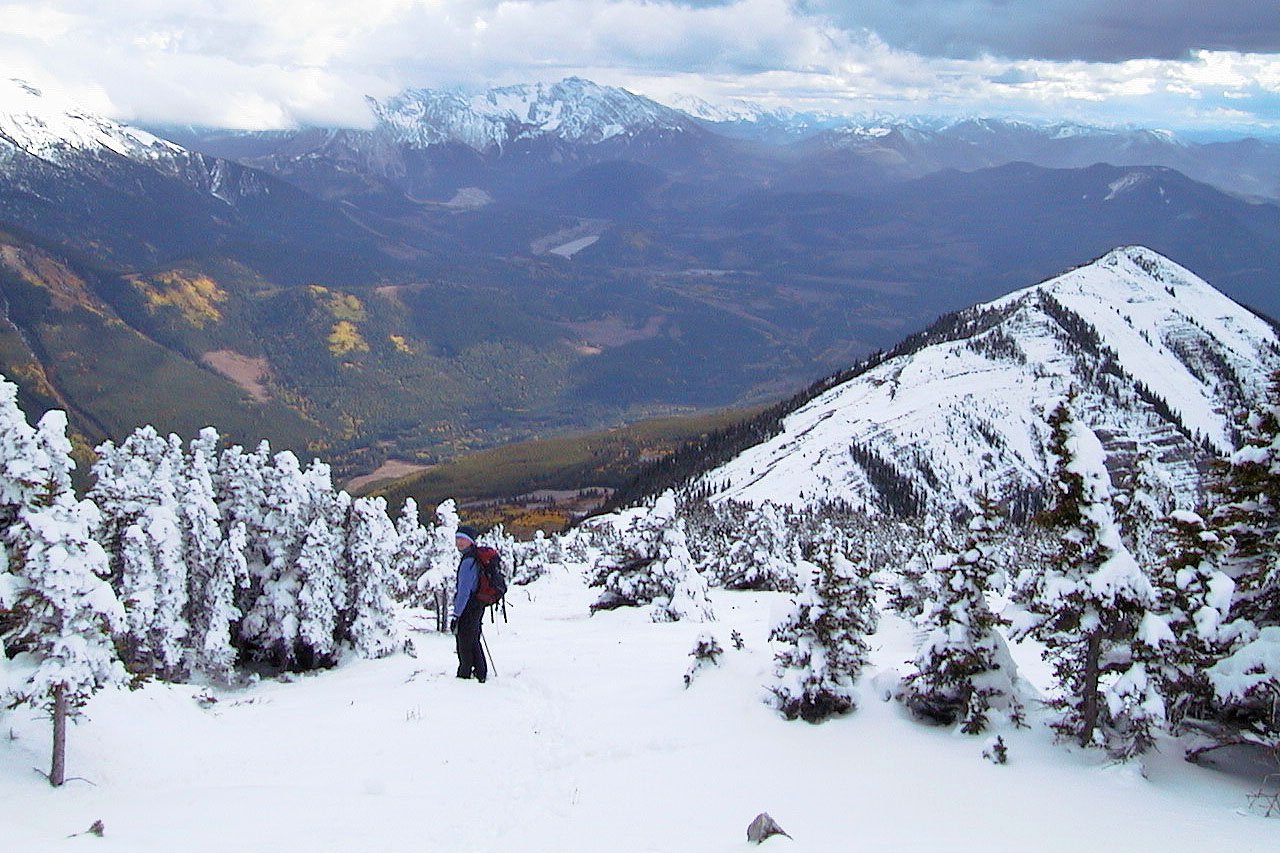 Looking back at the south peak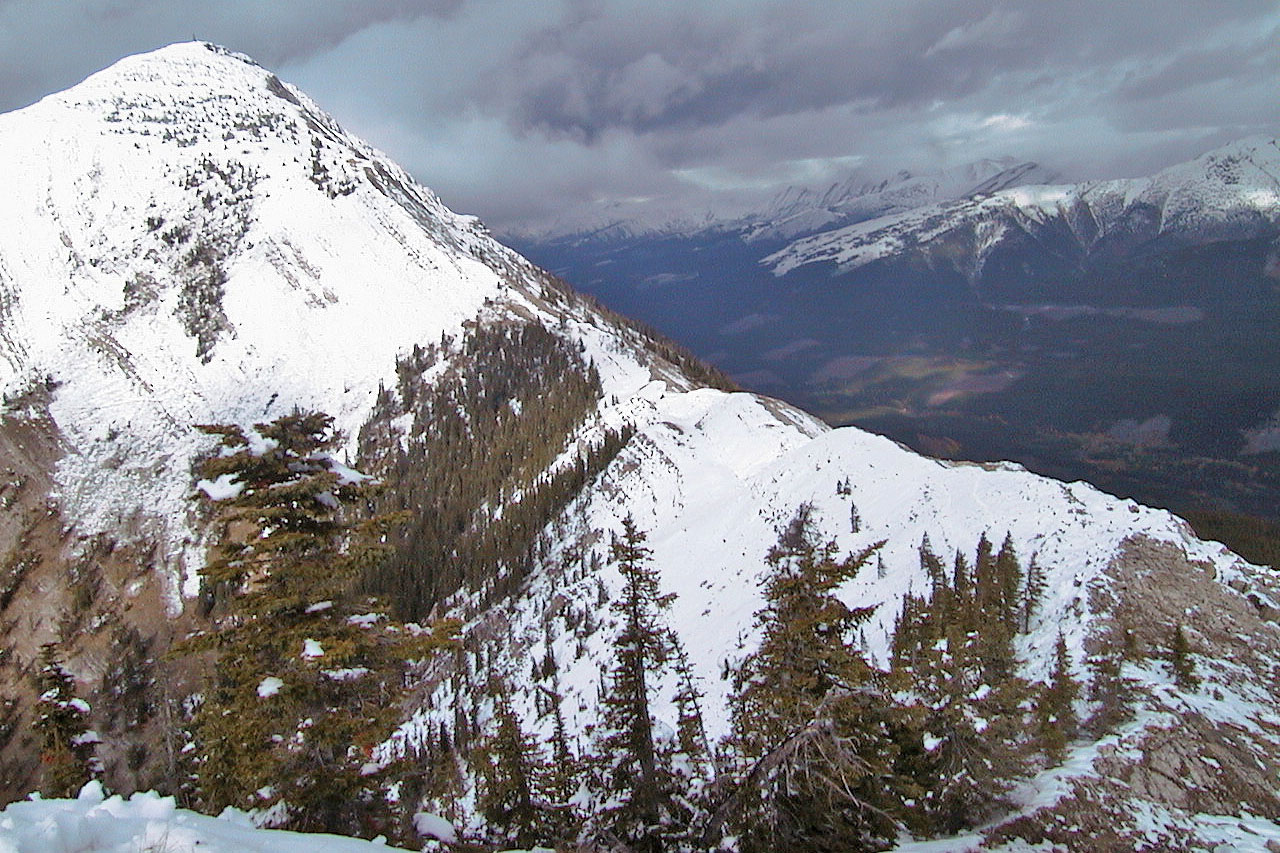 The col between the south and north peaks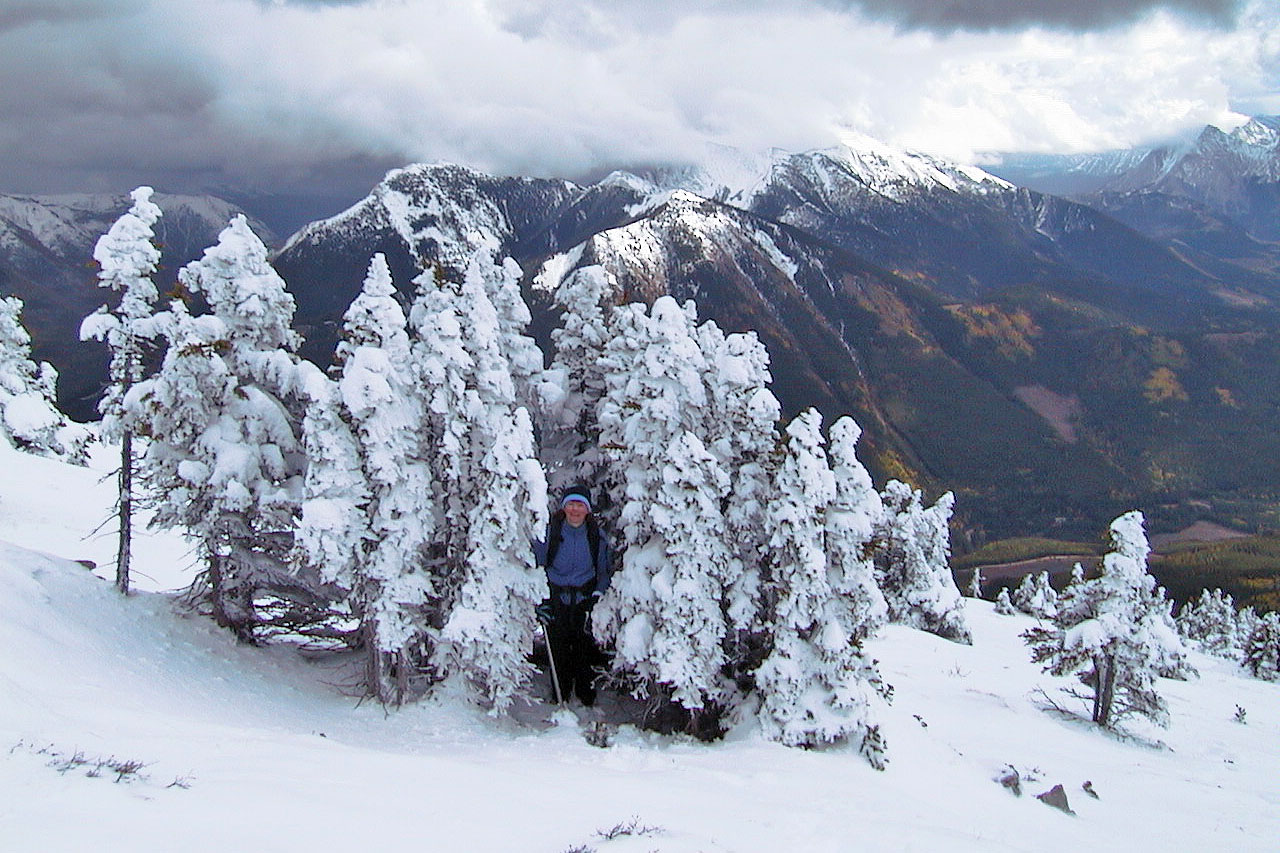 Dinah hides in some snow-covered trees.

The green tower on the false summit. South peak in the background.

Final 250 horizontal metres to the summit. We turned back here.