Tower of Babel
Lake Louise, Alberta
June 22, 2003
We set out to do Vermilion Peak but the poor weather made us reconsider. and climb this peak instead. It's a fun trip but too short to plan an entire day around it.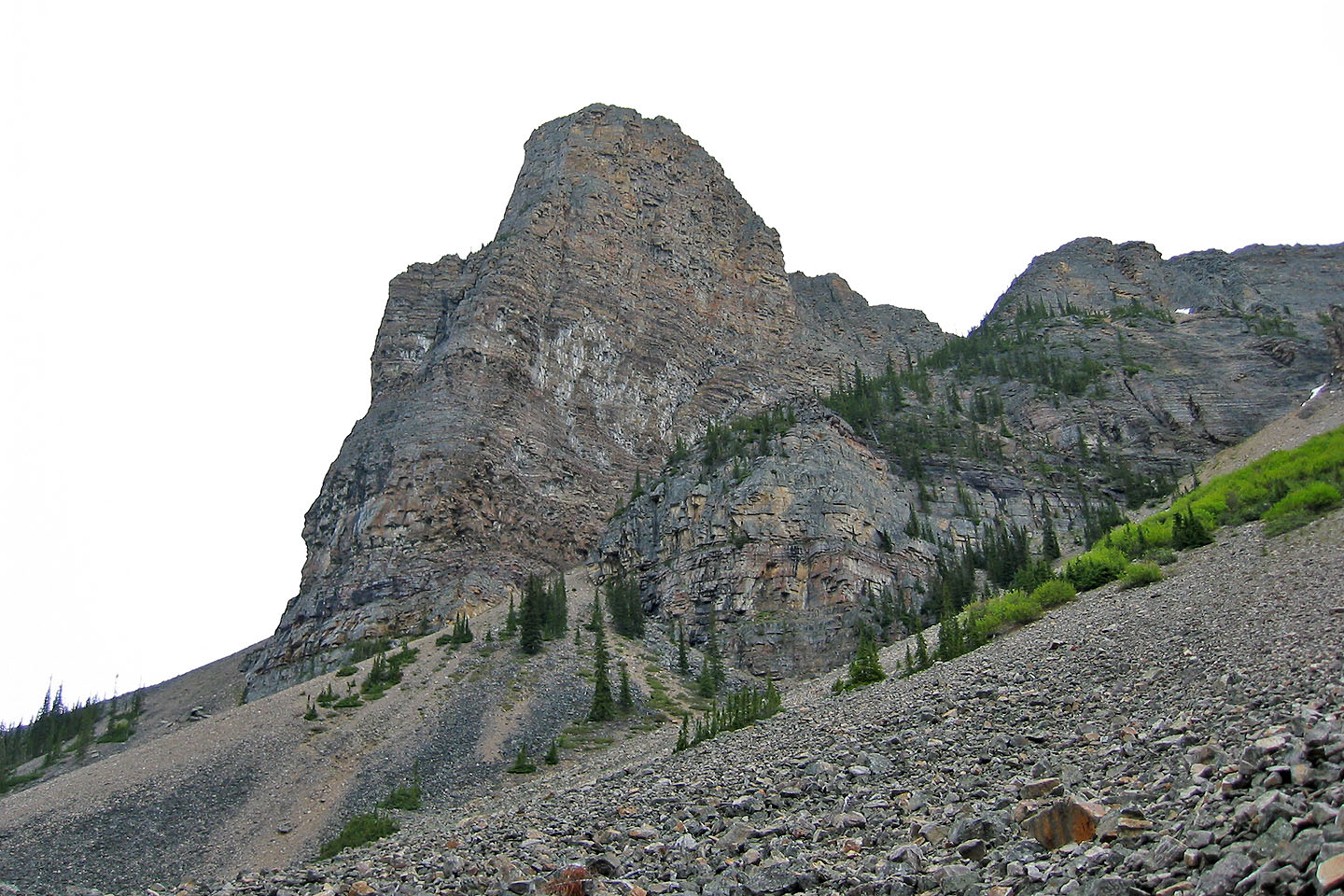 The Tower from the trail. Head up the scree to the gully.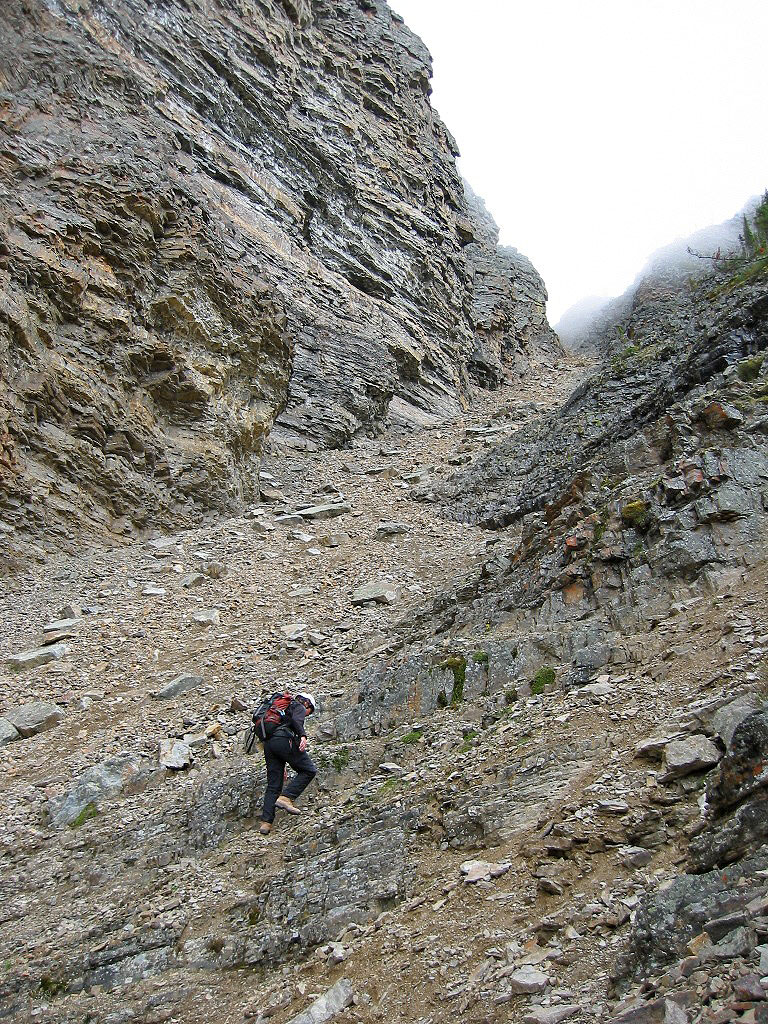 Starting up the gully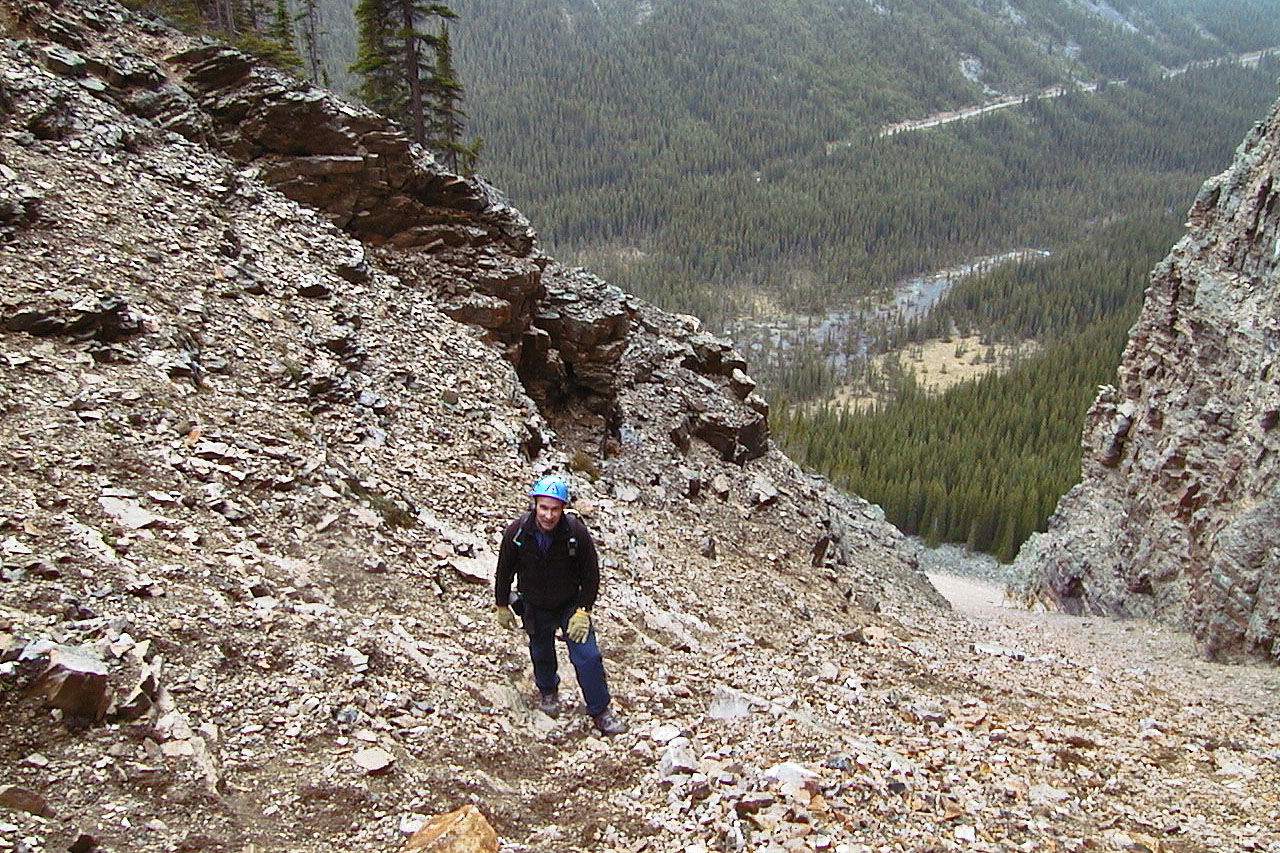 Lots of scree in the gully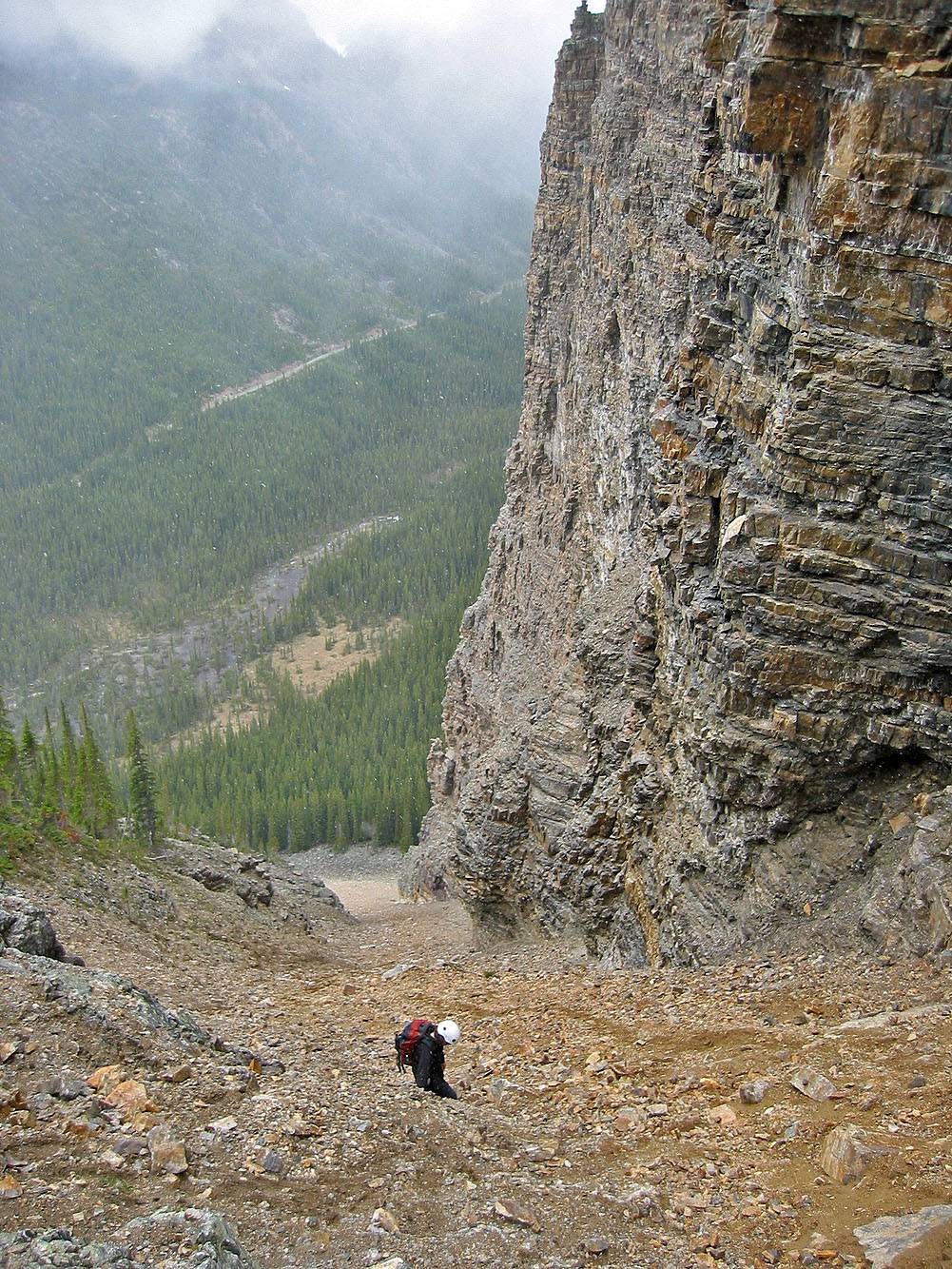 Looking down the gully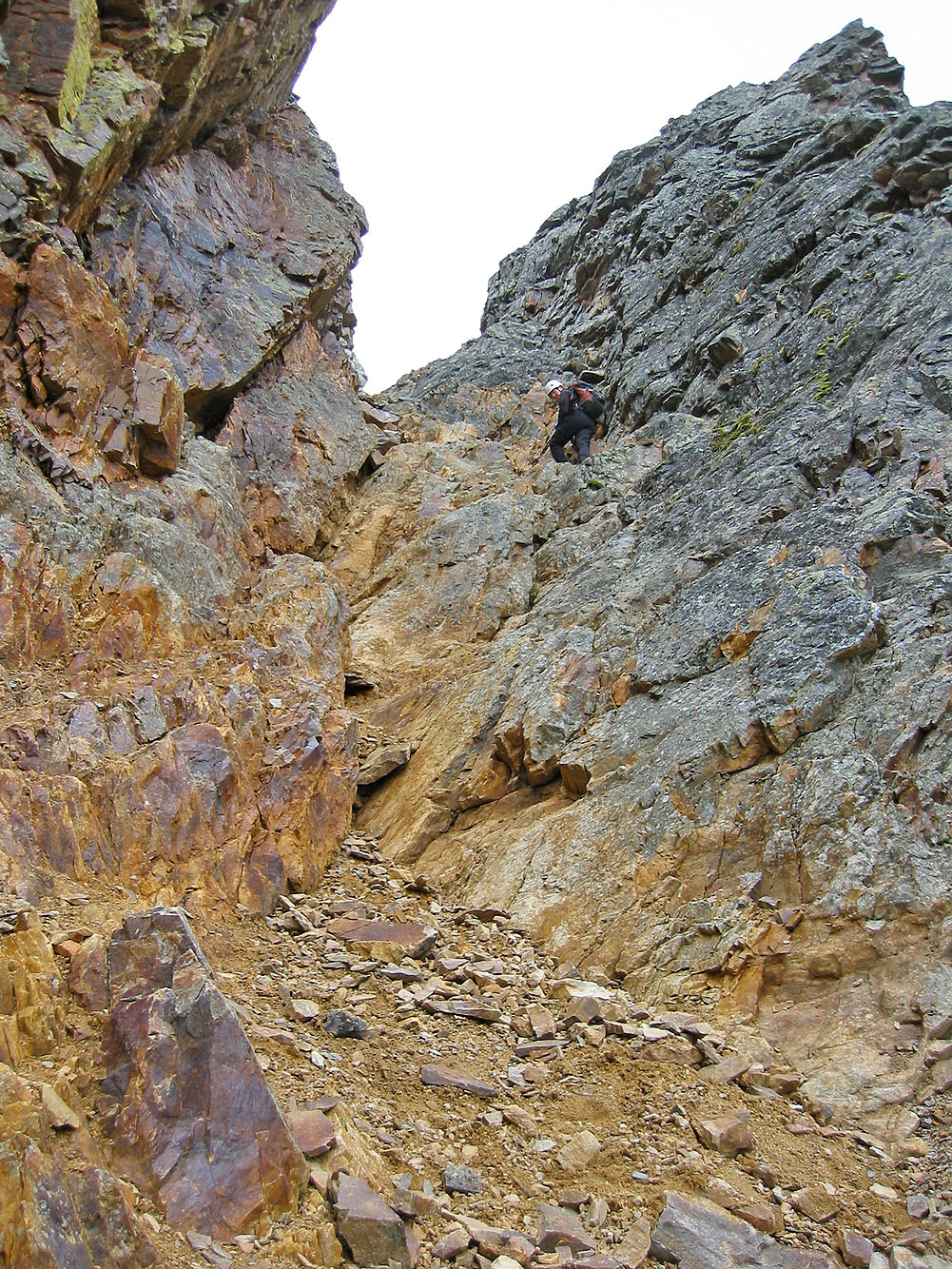 Near the top, this is as difficult as it gets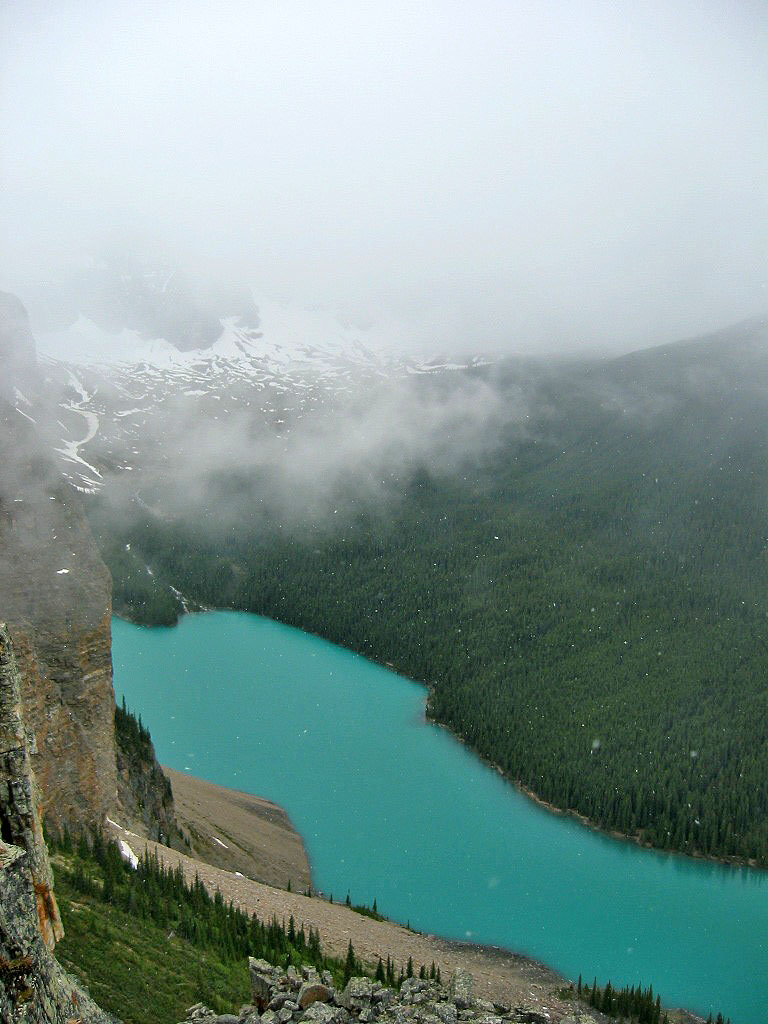 Morraine Lake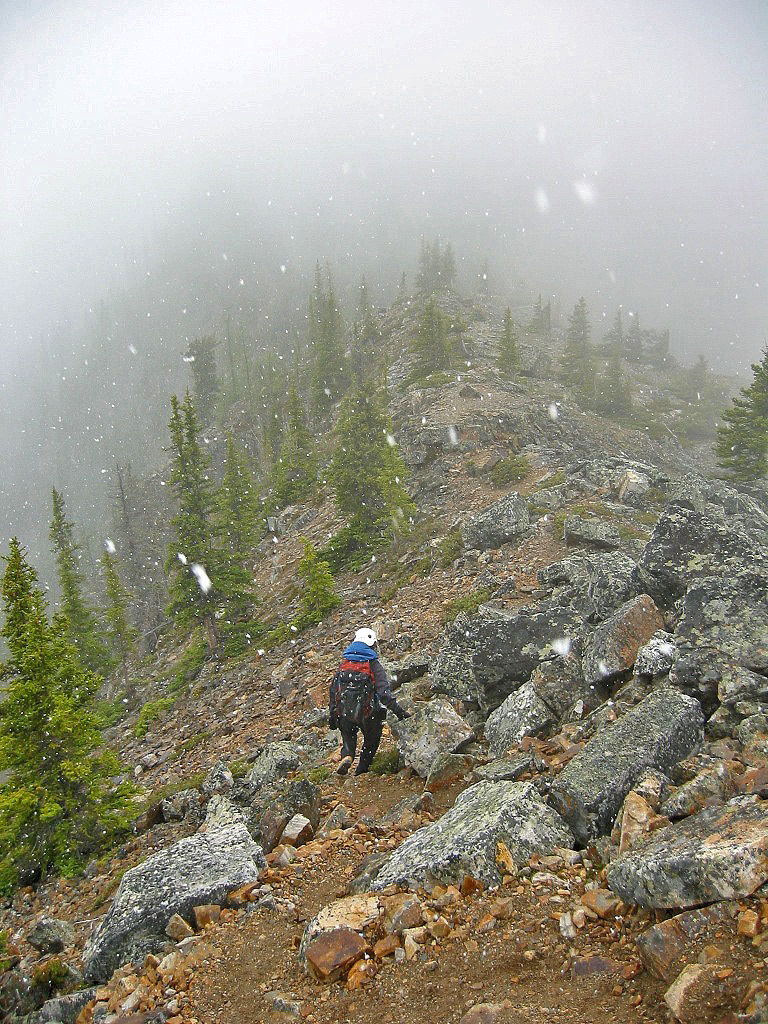 Heading down from the summit as snow flies

82 N/8 Lake Louise