bobspirko.ca | Home | Canada Trips | US Trips | Hiking | Snowshoeing | MAP | ABOUT

Hawk Mountain
Jasper National Park, Alberta
August 24, 2003
Hawk Mountain is a long but interesting scramble. Above the treeline there's a good trail and the crux is well-marked. We avoided the chimney and scrambled easily on the right.
After that, it's a long, steep ascent to the ridge crest. In some places it's quite steep and I thought a slip would send me sliding a short ways down. Once on the ridge, however, it becomes a delightful ridge walk albeit a long one interrupted by many false summits.
The route time in the book seems to be rather optimistic. Some parties have taken as much as 11.5 hours to complete the trip. We managed a 9-hour trip, less 20 minutes on the summit, at a steady but comfortable pace. However, the lower end of 5 hours stated in the book appears to be exceptional. Whatever the time it takes, it's a worthwhile peak with good scrambling, interesting rock and great views.

MOVIE (posted on YouTube)
KML Track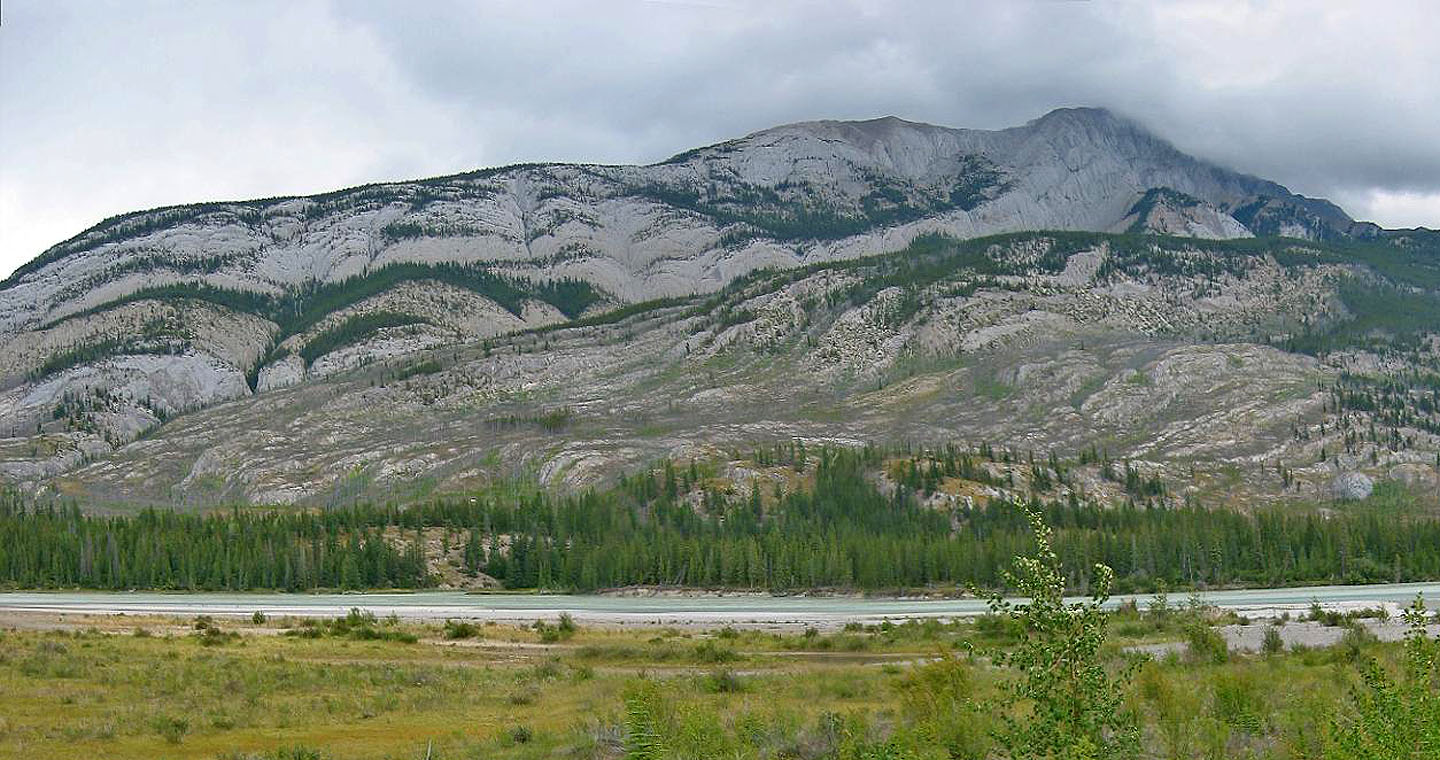 Hawk Mountain from the highway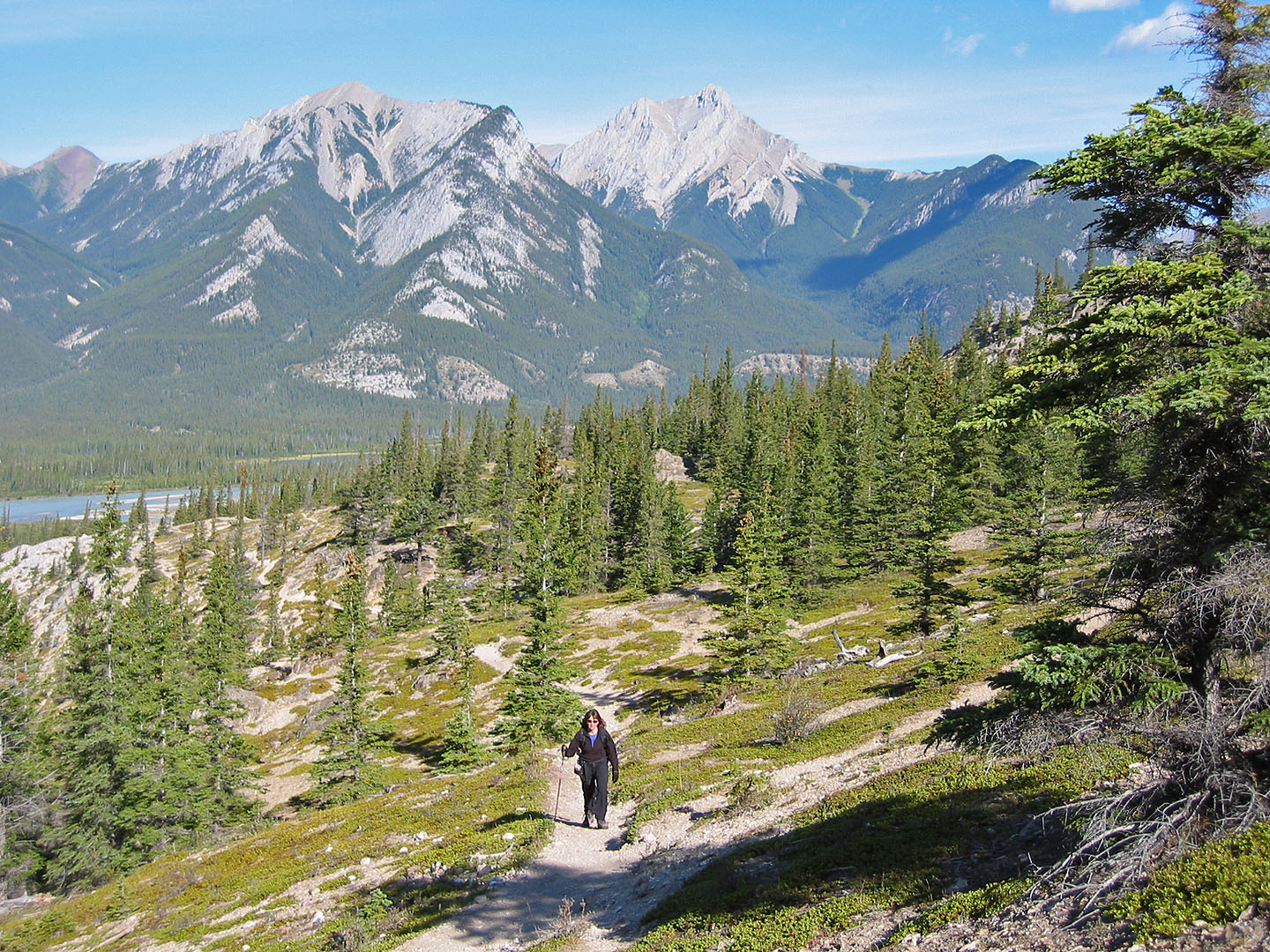 Hiking up the trail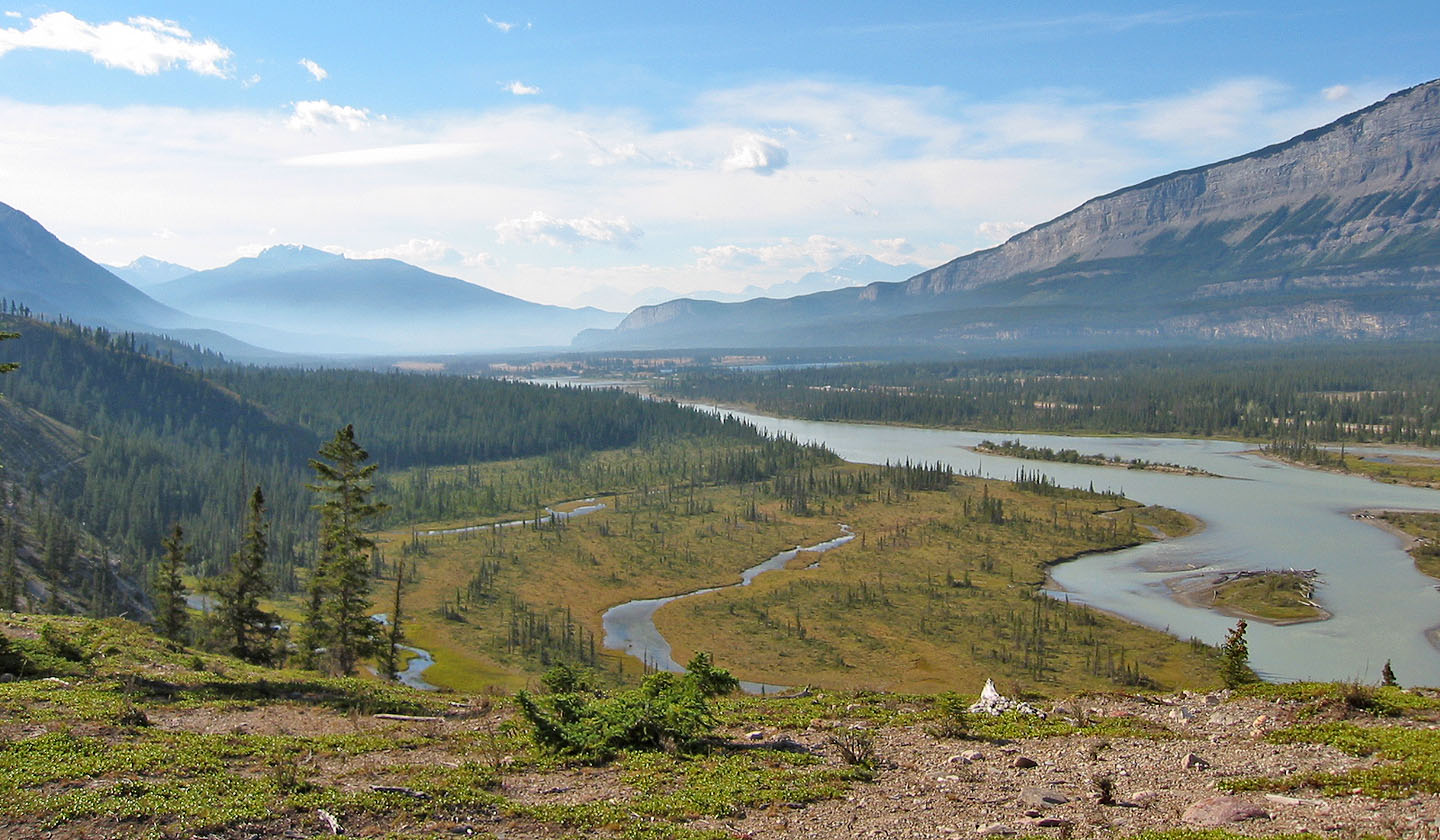 Athabasca River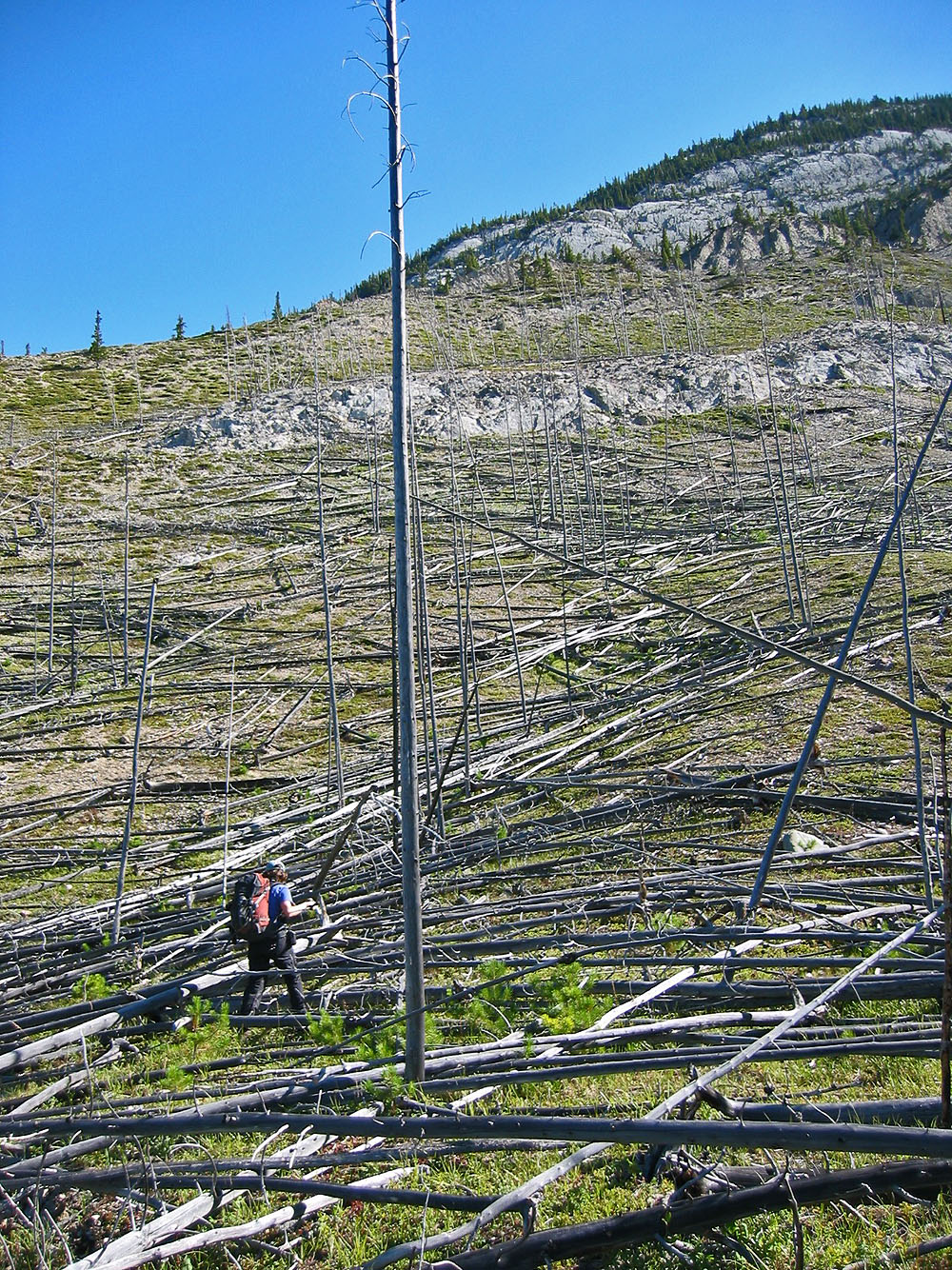 Negotiating deadfall on the lower slopes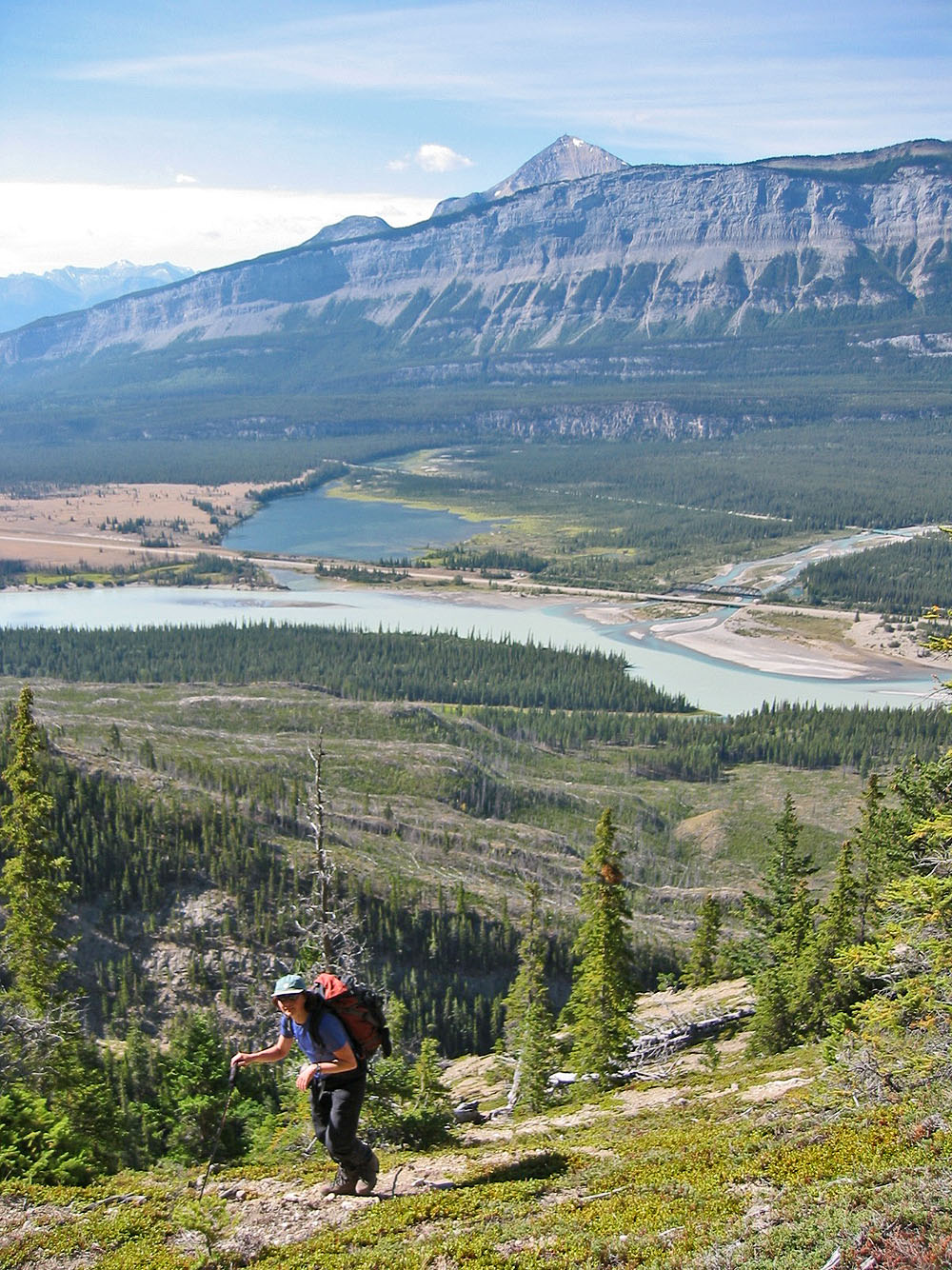 Looking back as we made our way to the crux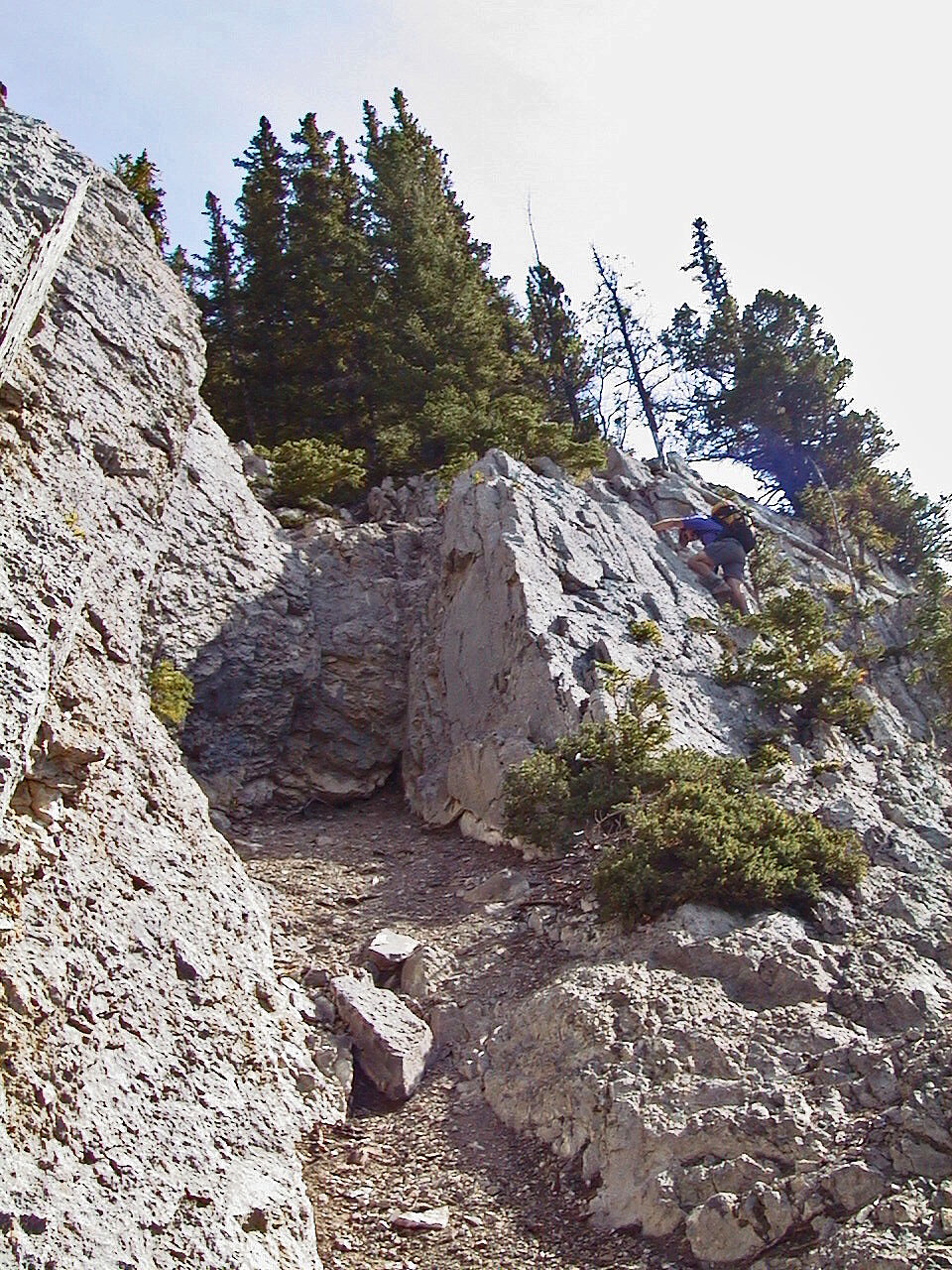 The crux: the chimney is left but it's easier to climb to the right although exposed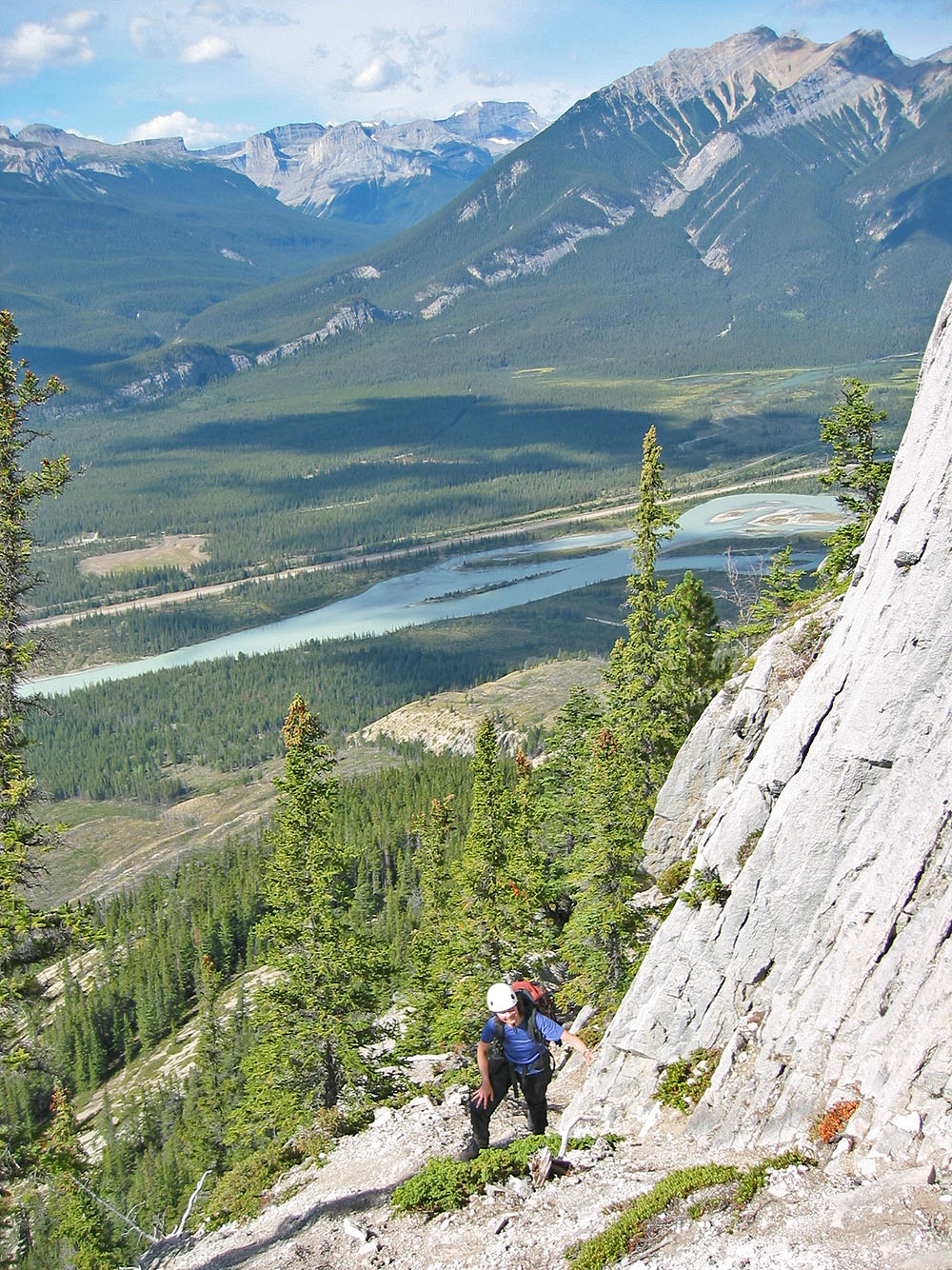 A steep climb after the crux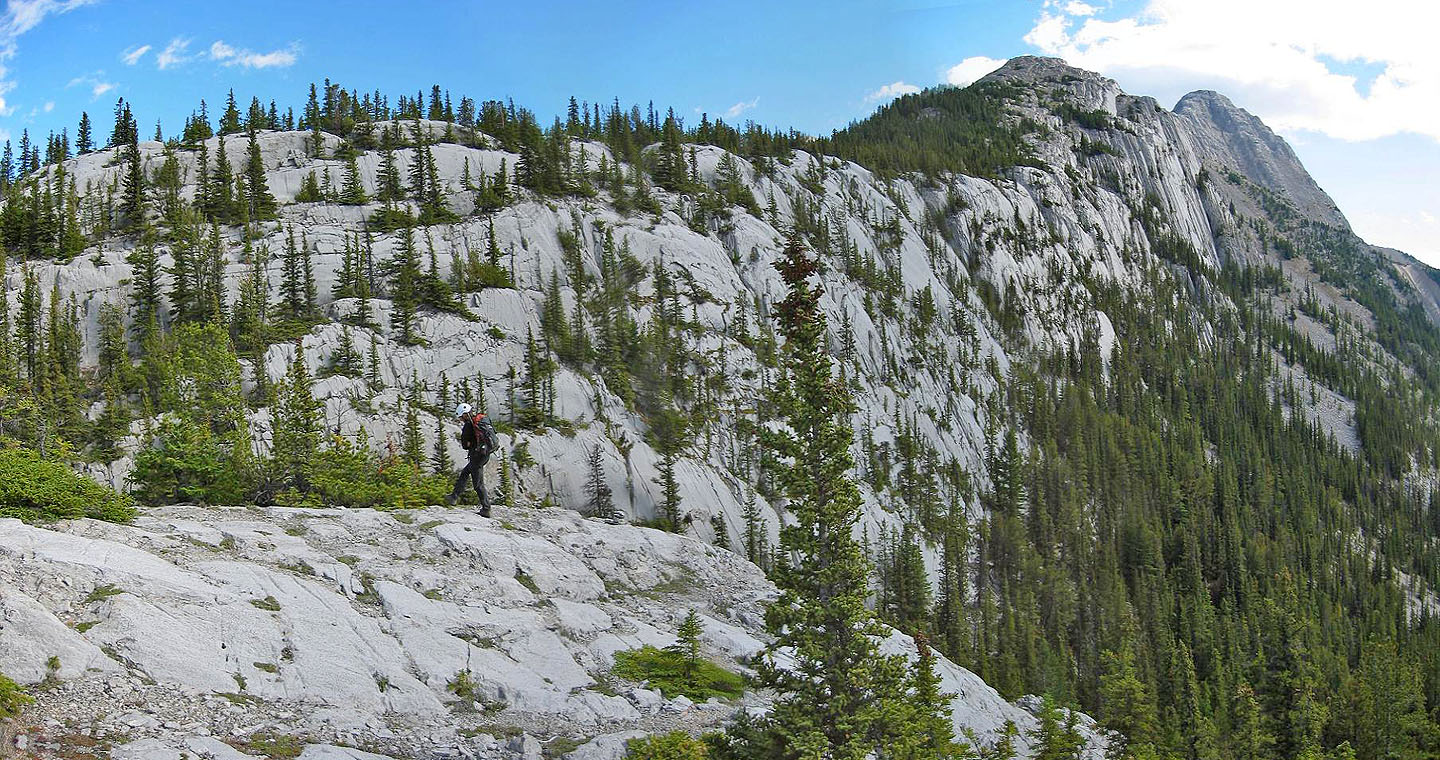 Switching ridges: after ascending half of the vertical gain, the summit is still far off (far right)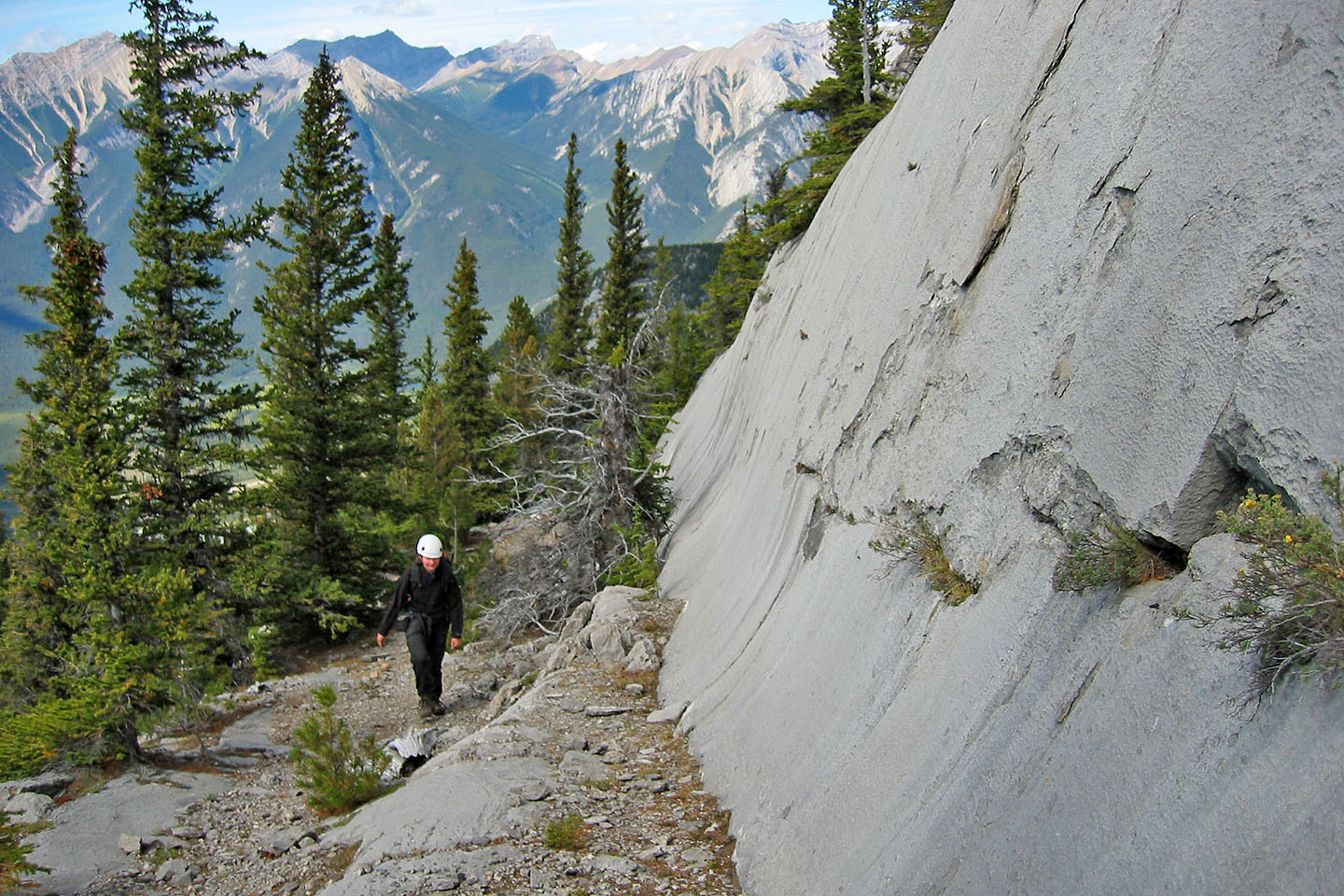 Looking to regain the ridge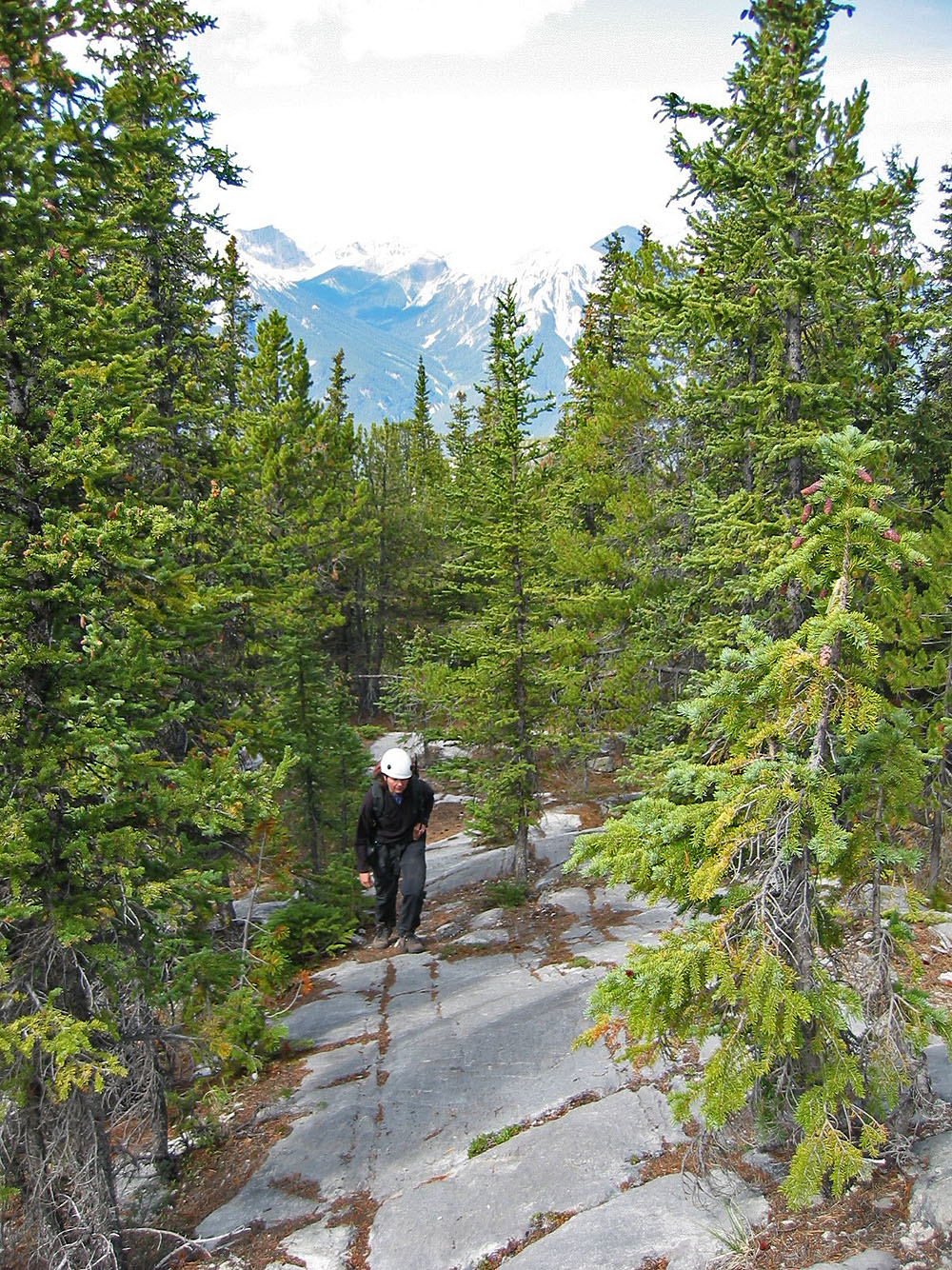 We followed what appeared to be a sidewalk!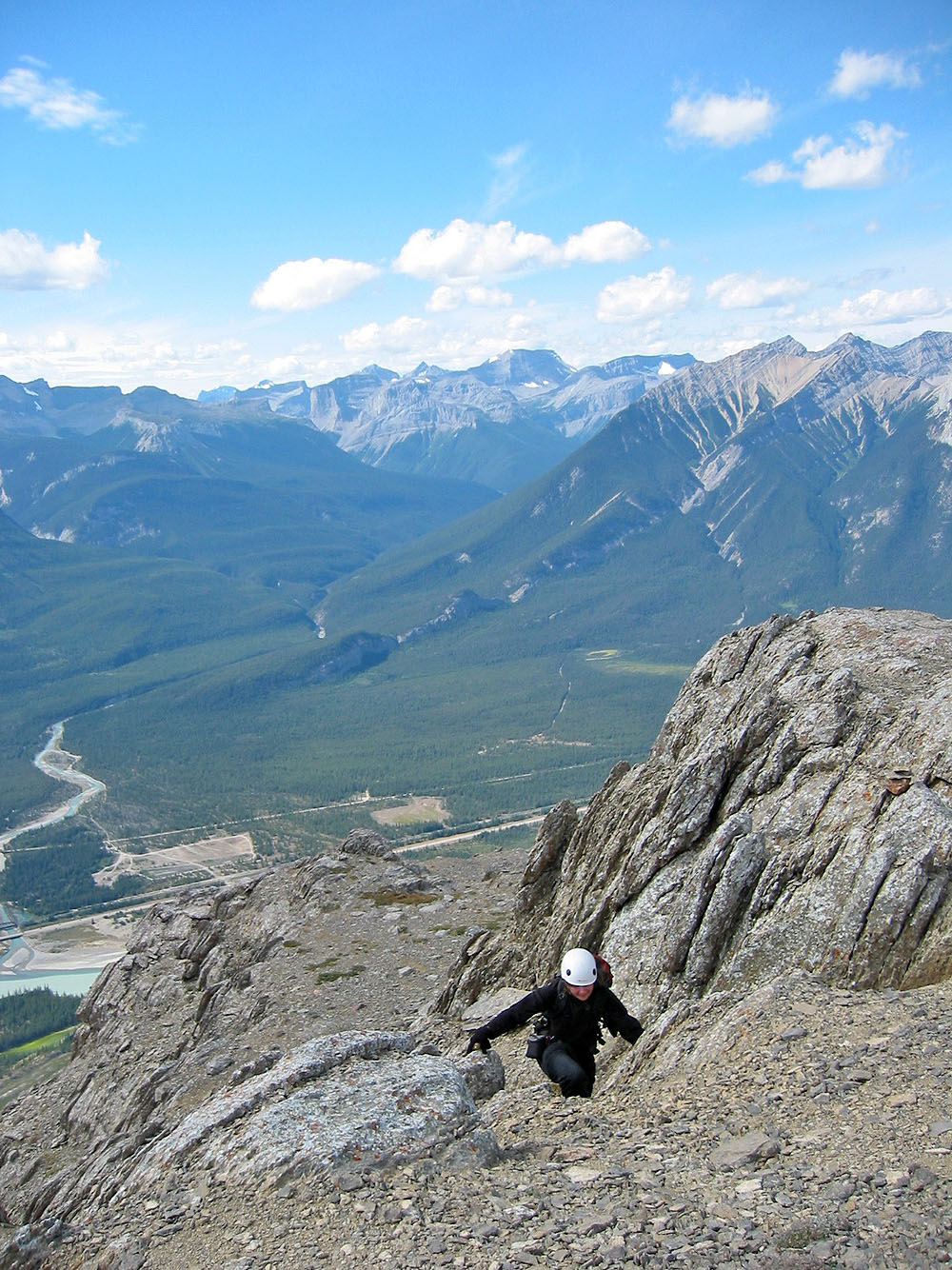 On the ridge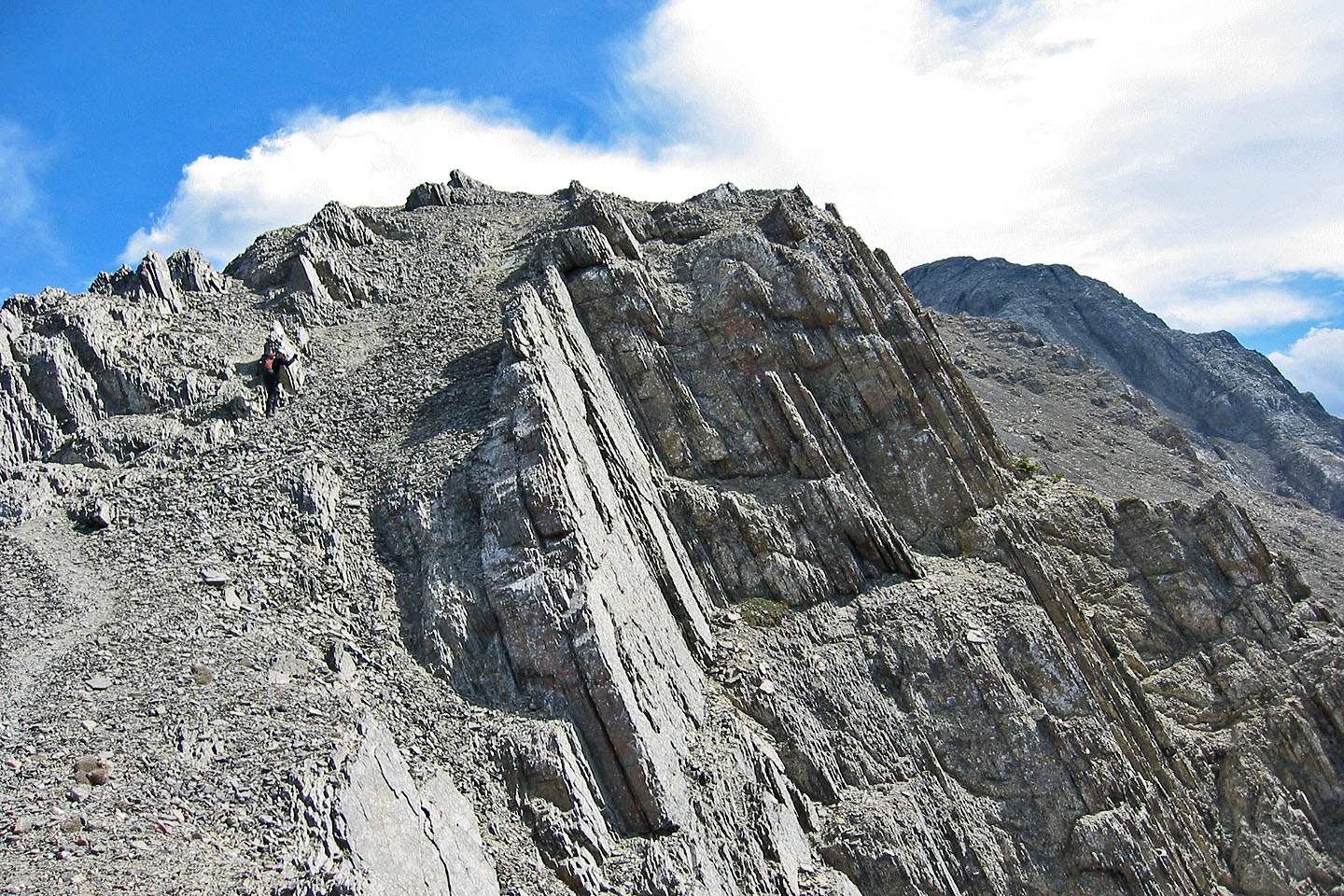 Routefinding was usually easy

Terrain varies along the way, always interesting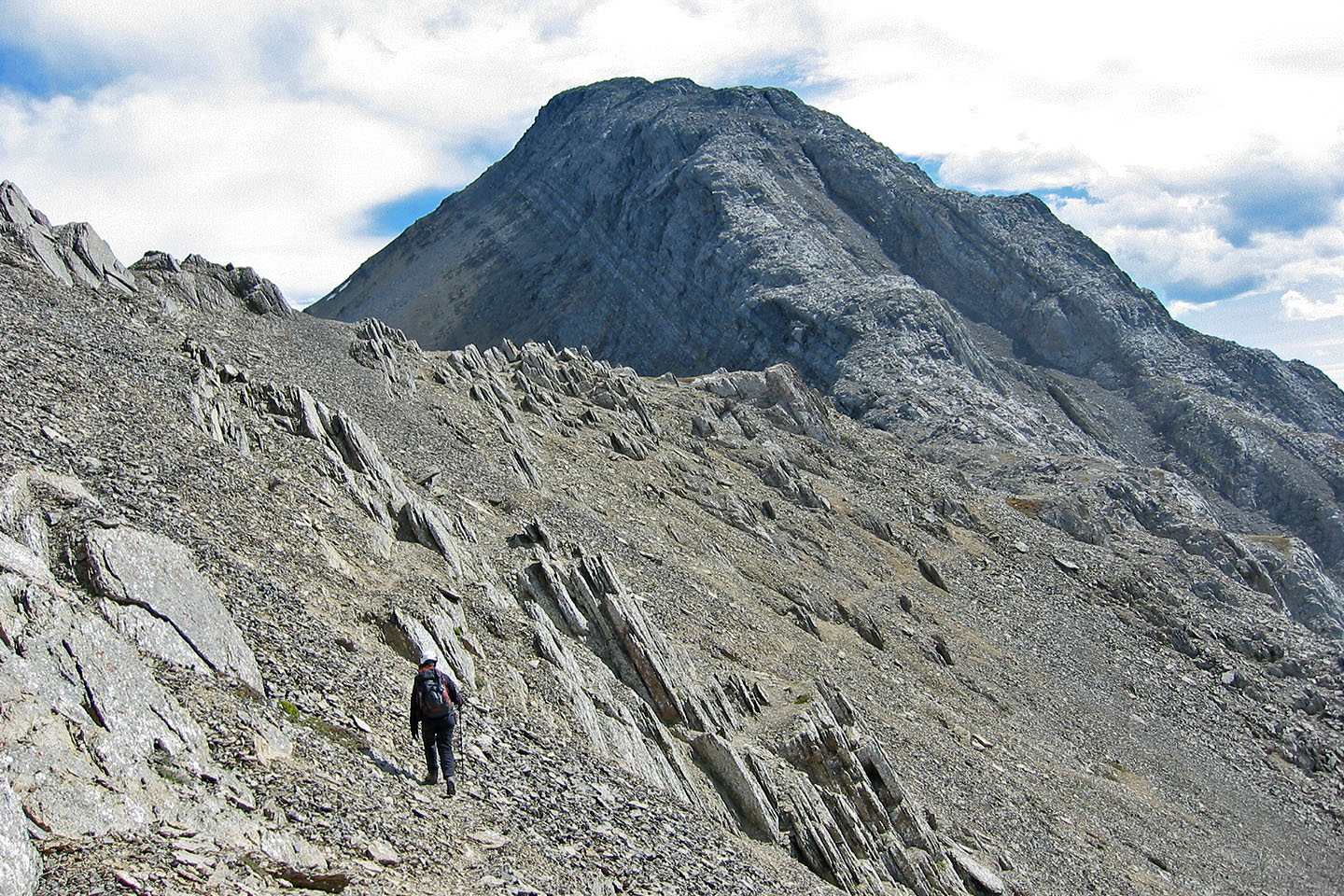 The rest is a long but interesting ridge walk with little scrambling and lots of false summits like the one ahead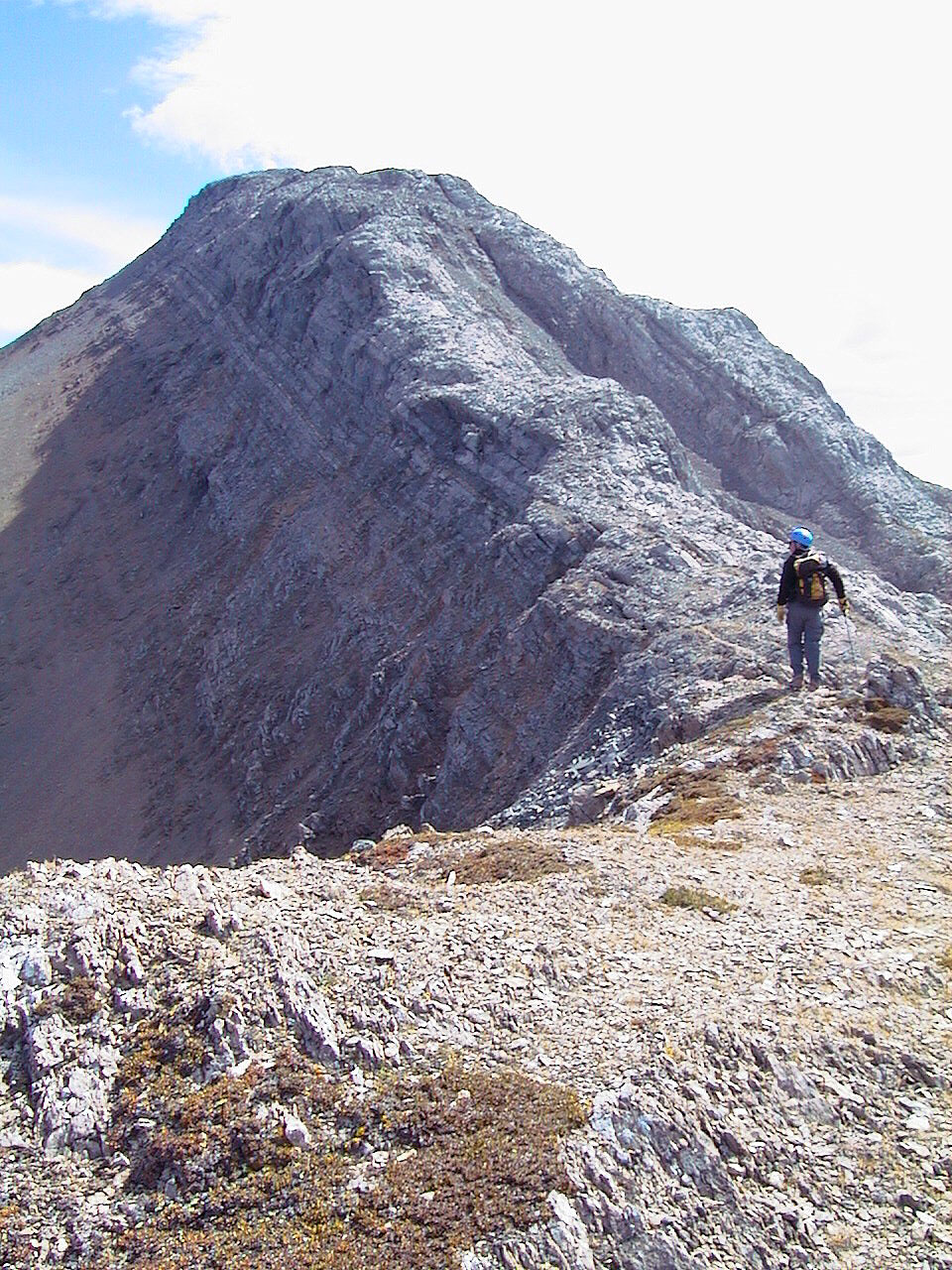 Impressive-looking ridge section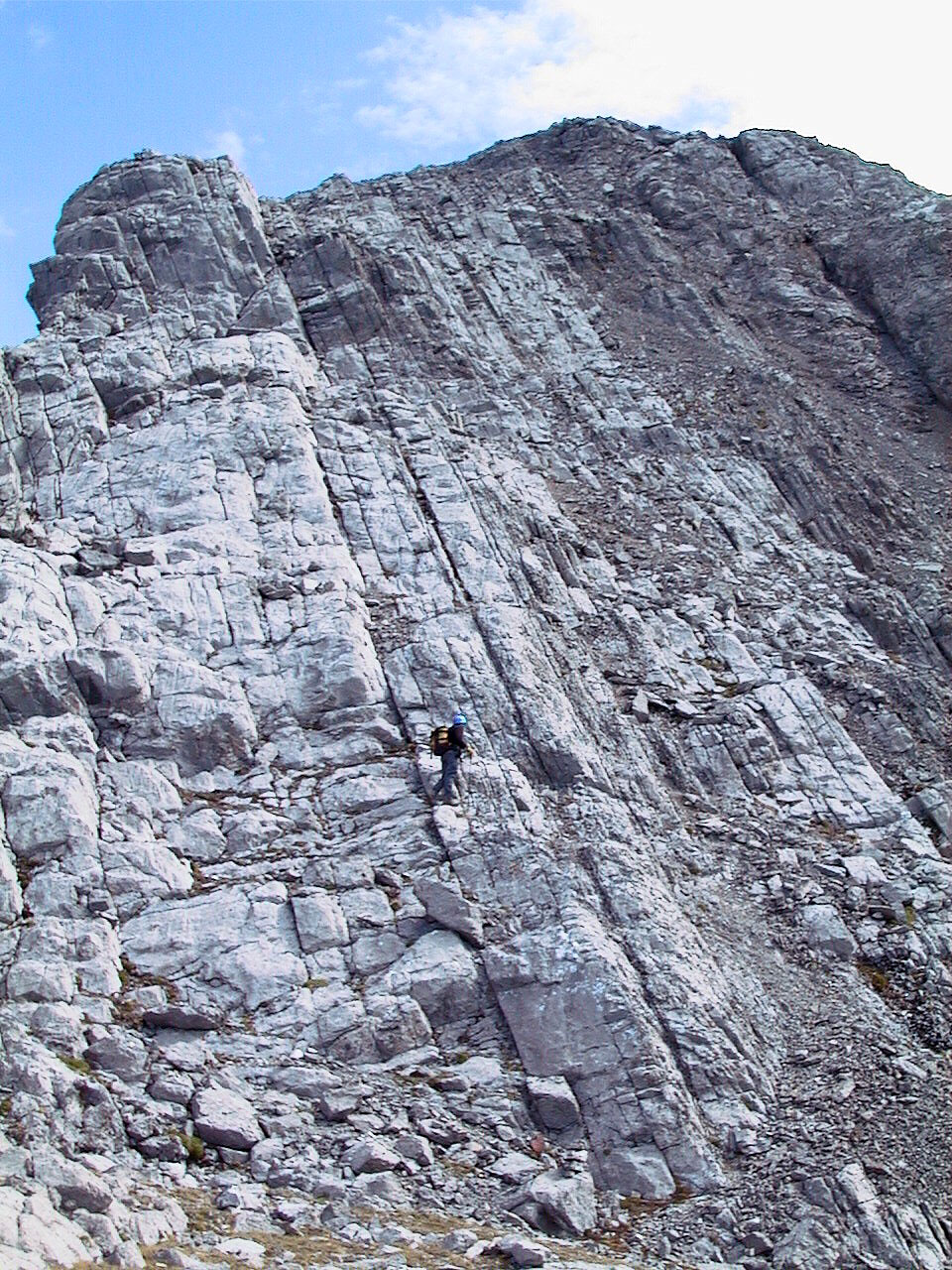 One of the more interesting sections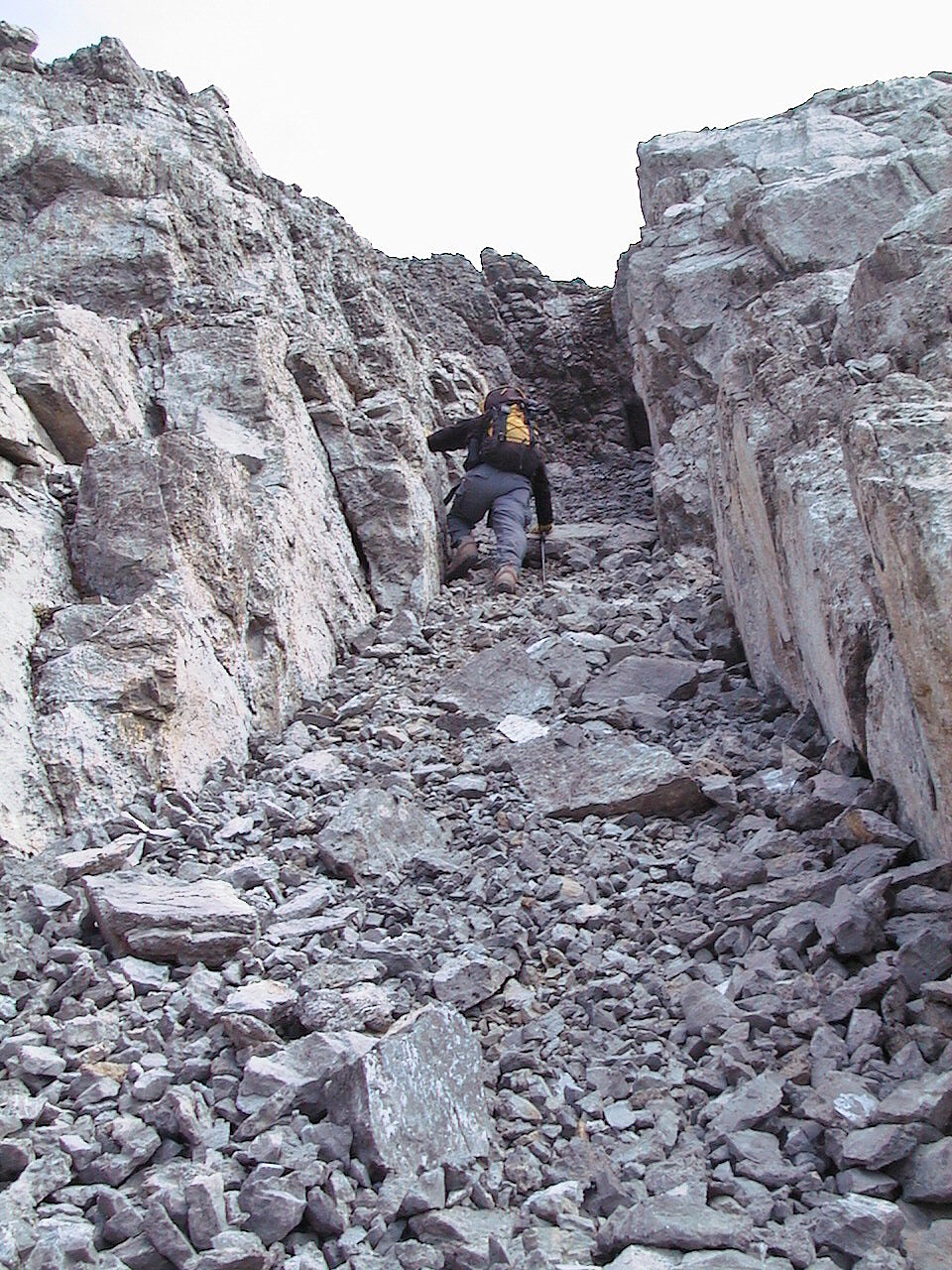 Climbing up a chute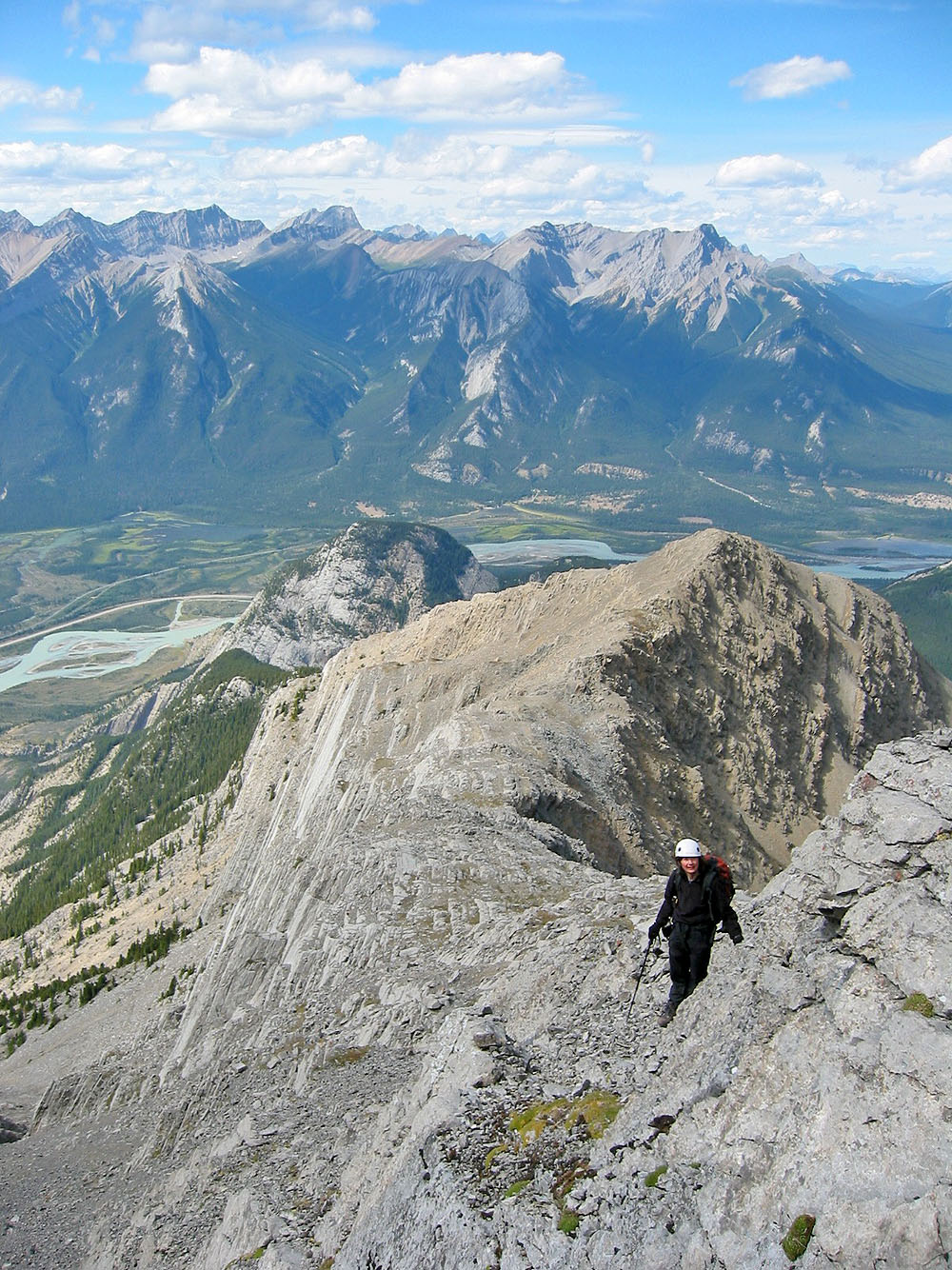 Looking back along the ridge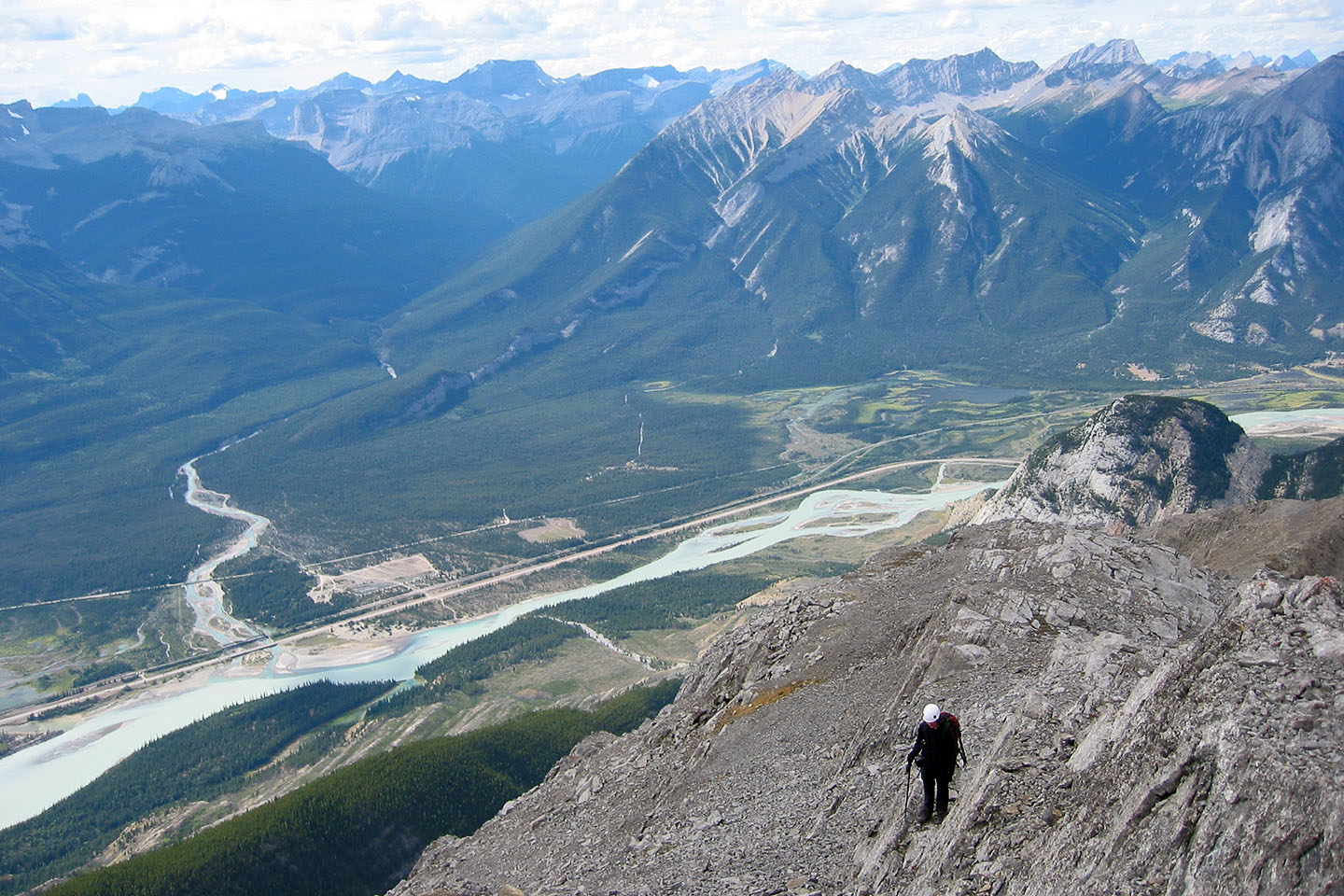 Nearing the summit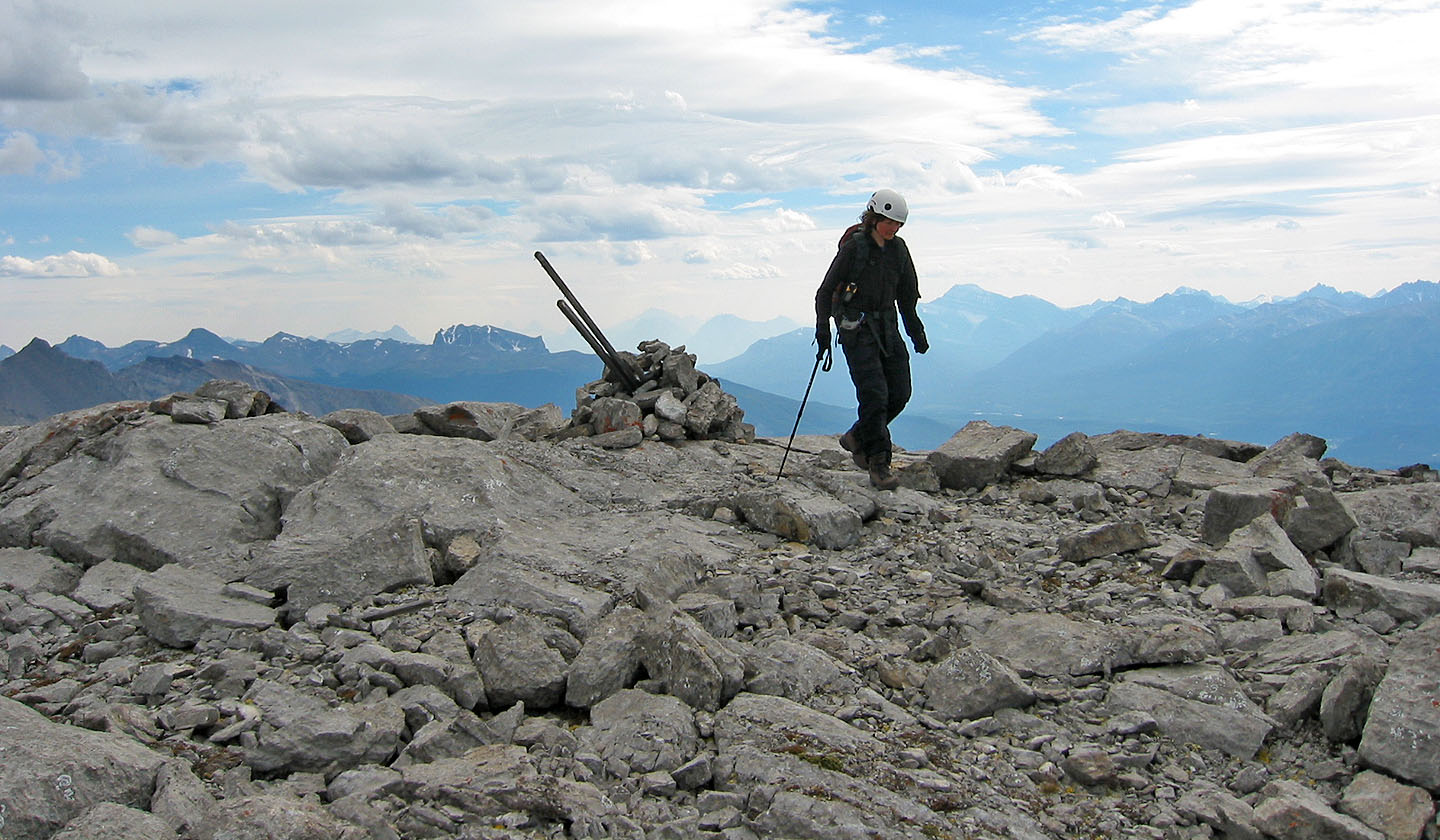 The summit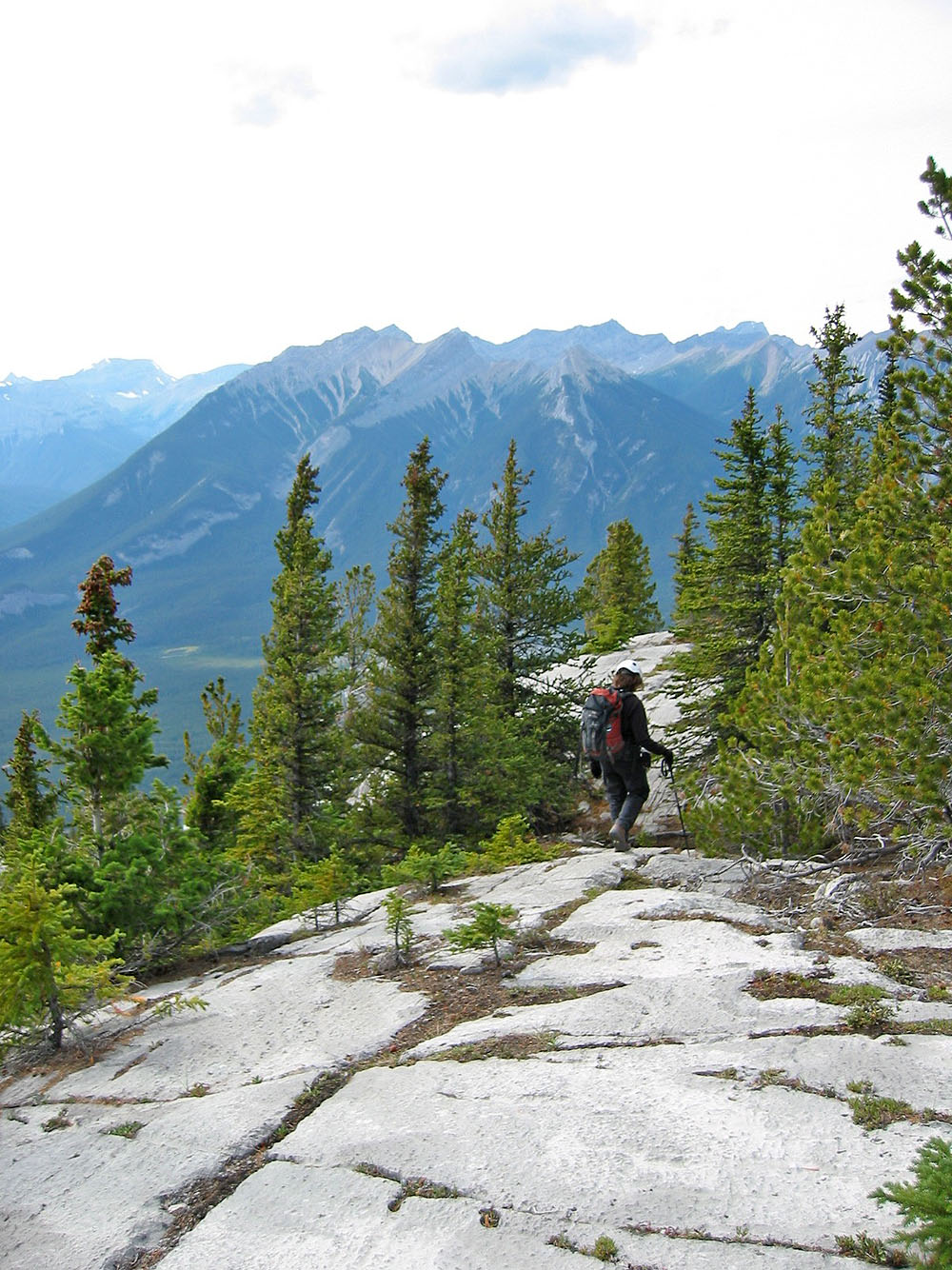 Heading back down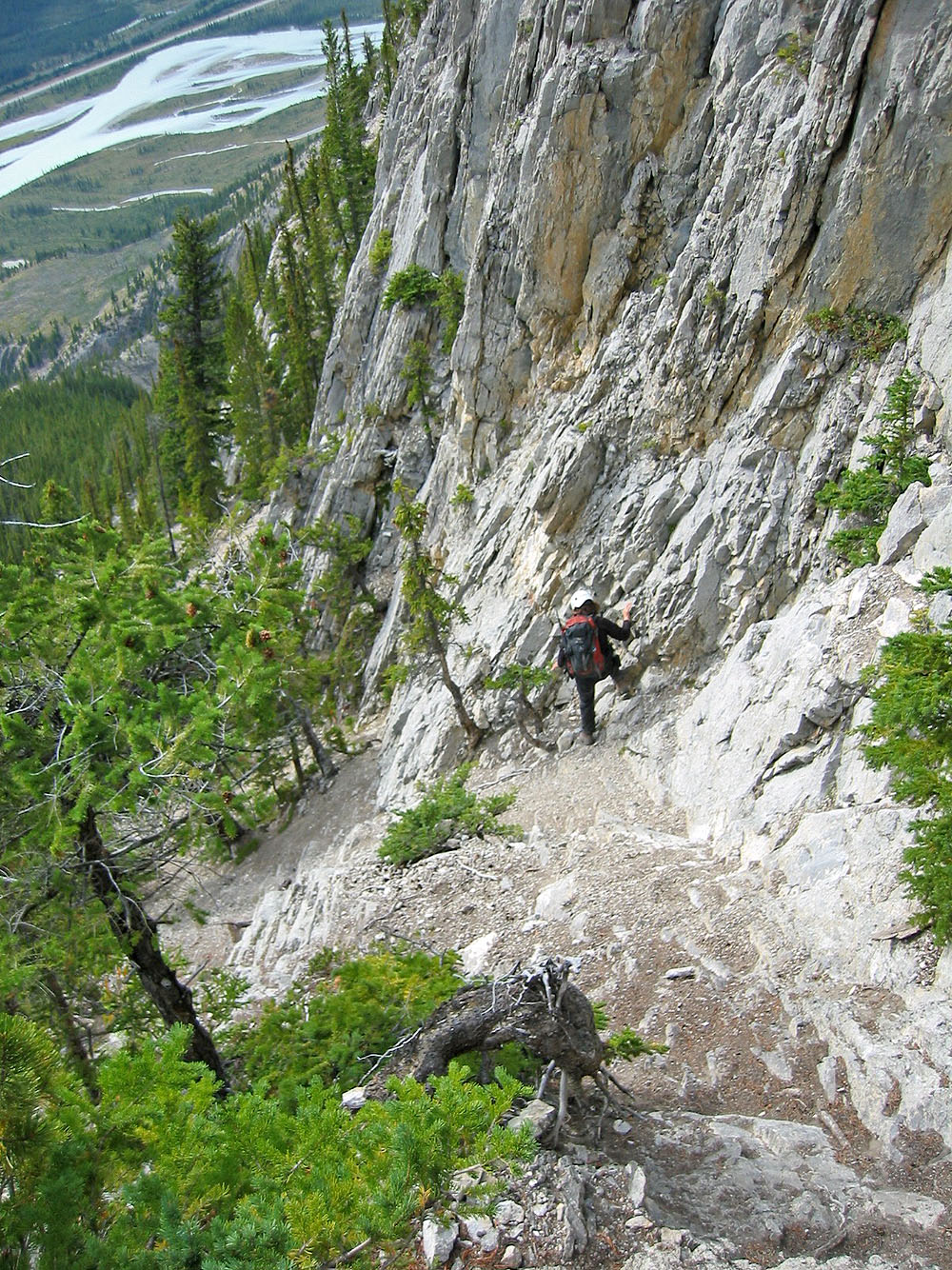 Back at the crux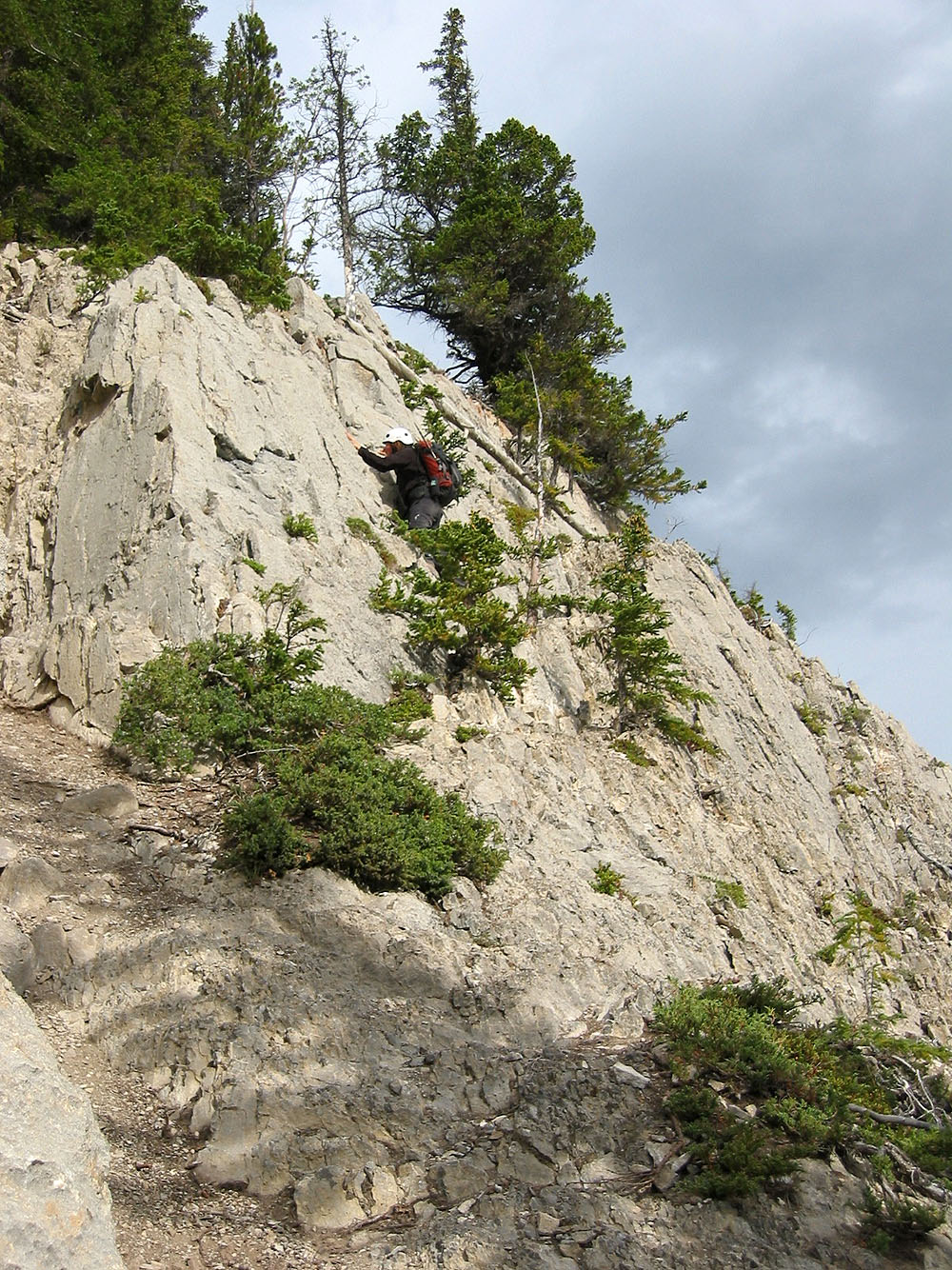 Descending the crux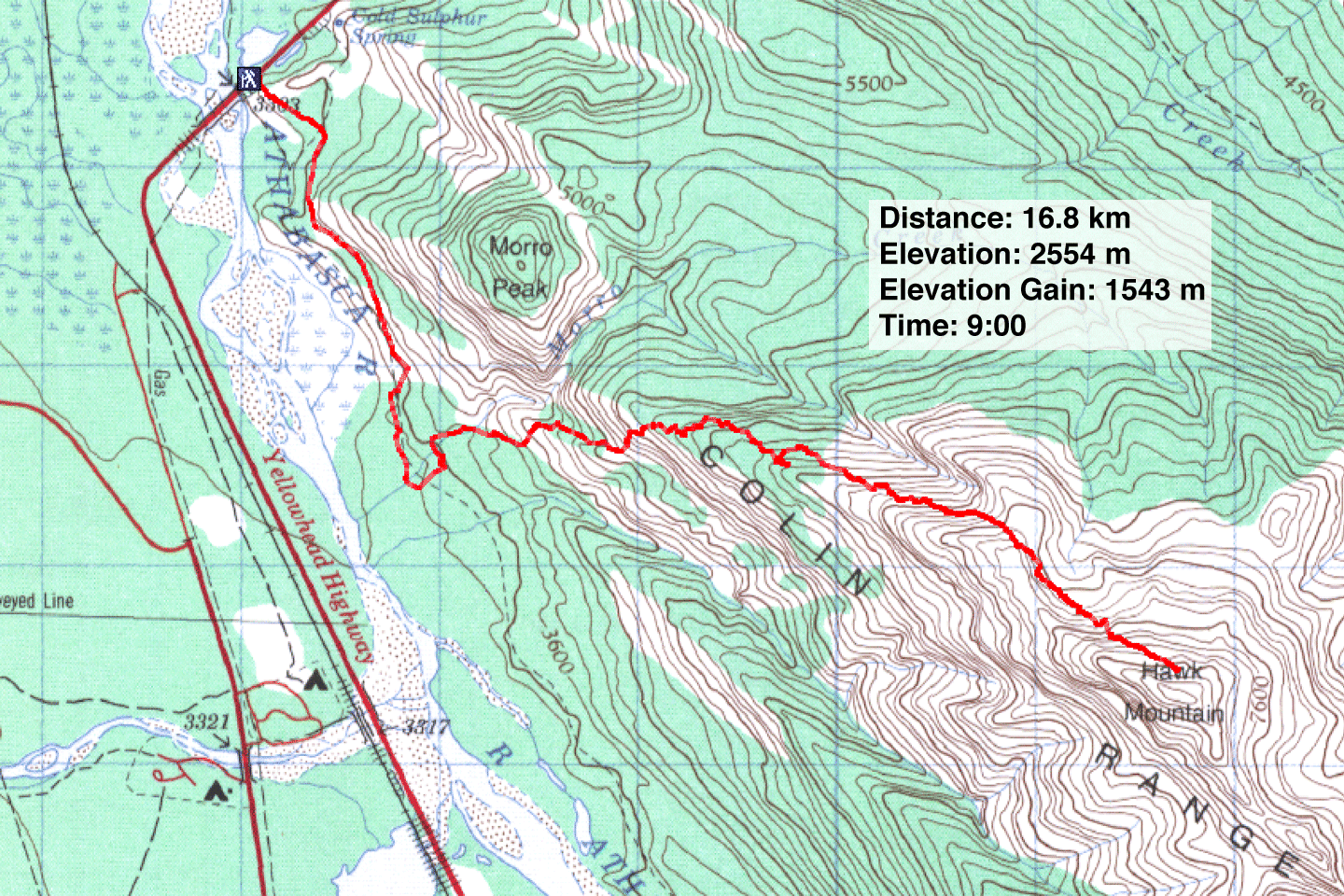 83 E/1 Snaring River