bobspirko.ca | Home | Canada Trips | US Trips | Hiking | Snowshoeing | About

Sanson Peak (aka Sanson's Peak)
Banff National Park,, Alberta
March 9, 2019
I can think of no easier peak to reach in the Canadian Rockies that offers comparative mountain scenery than Sanson Peak. It can be reached without even stepping foot on the ground (and without taking a helicopter). Perched at the north end of Sulphur Mountain and overlooking the Town of Banff, Sanson is accessed by a gondola and a 600 m boardwalk. Naturally this easy trip draws tourists, and even on our winter trip they swarmed the area.
Those with two good legs can skip the gondola, save some money and hike Sulphur Mountain Trail. And that's what Dinah and I did. We parked in the lower parking lot by the gondola station and made our way up the trail. We soon passed the upper parking lot and started up the first switchback. In fact, the entire hike is switchbacks. We learned there are 27 of them from Sidney Woo and Shellie Bondar whom we met on the trail. As they accompanied us to the crest, they counted down the viewless switchbacks.
The trail ends at a four-story complex sitting on the ridge crest. The huge building holds an interpretive centre, gift shop, restaurant and upper gondola station. Dinah and I wandered up to the rooftop observation deck where we could view snow-covered peaks in all directions. Afterwards, we joined others strolling along the boardwalk to Sanson Peak. The little summit is topped by a meteorological observatory building. Don't expect to find solitude here. People swarmed the summit, many with their smart phones out, snapping photos of the beautiful mountain scenery.
Once we had our fill of the views, the crowd and the cold, Dinah and I walked back to the gondola station. Here we took advantage of hiking up Sanson Peak in the winter: the ride down was free and we enjoyed it.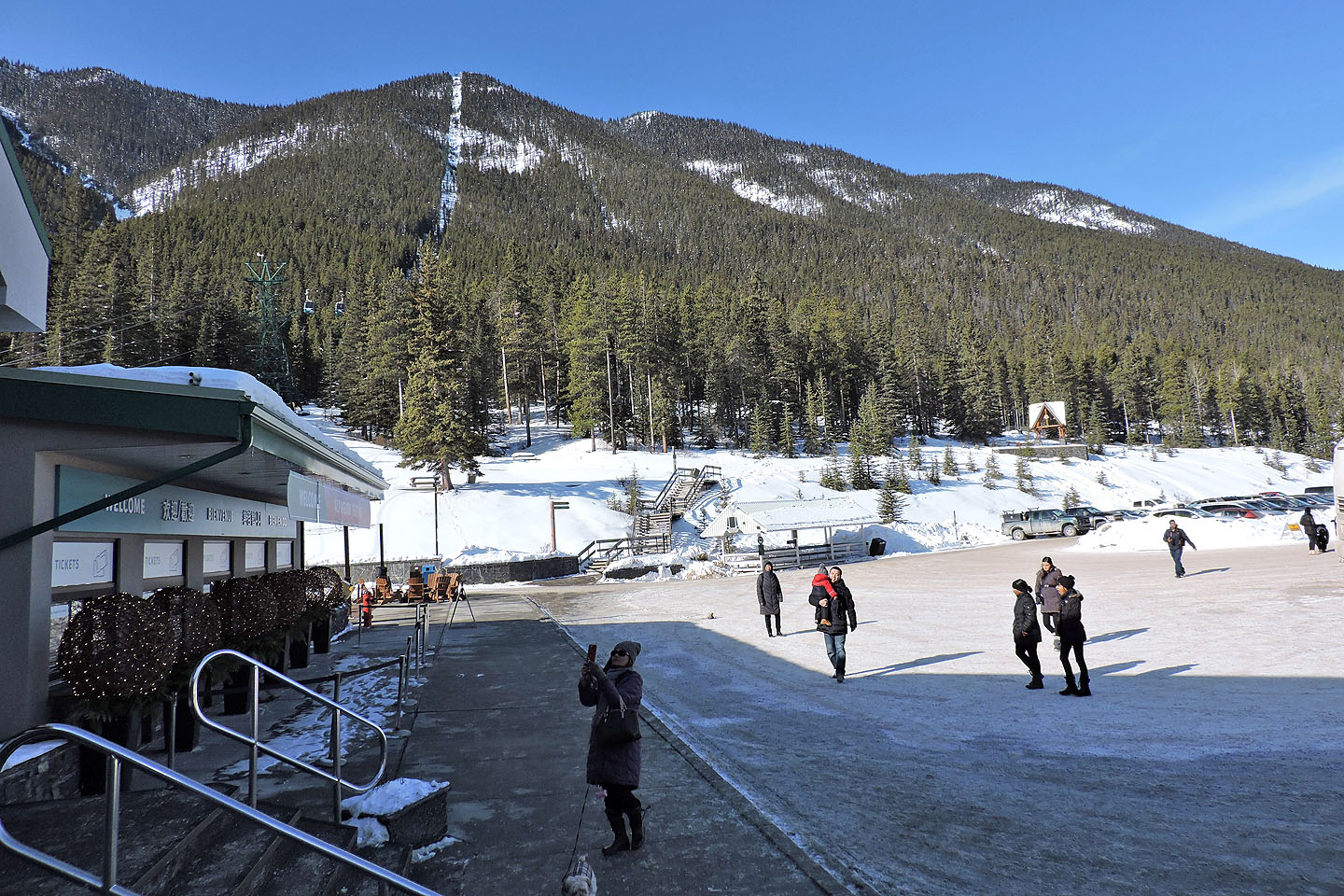 From the lower parking lot, we started up the stairs ahead. Sanson Peak is in the centre.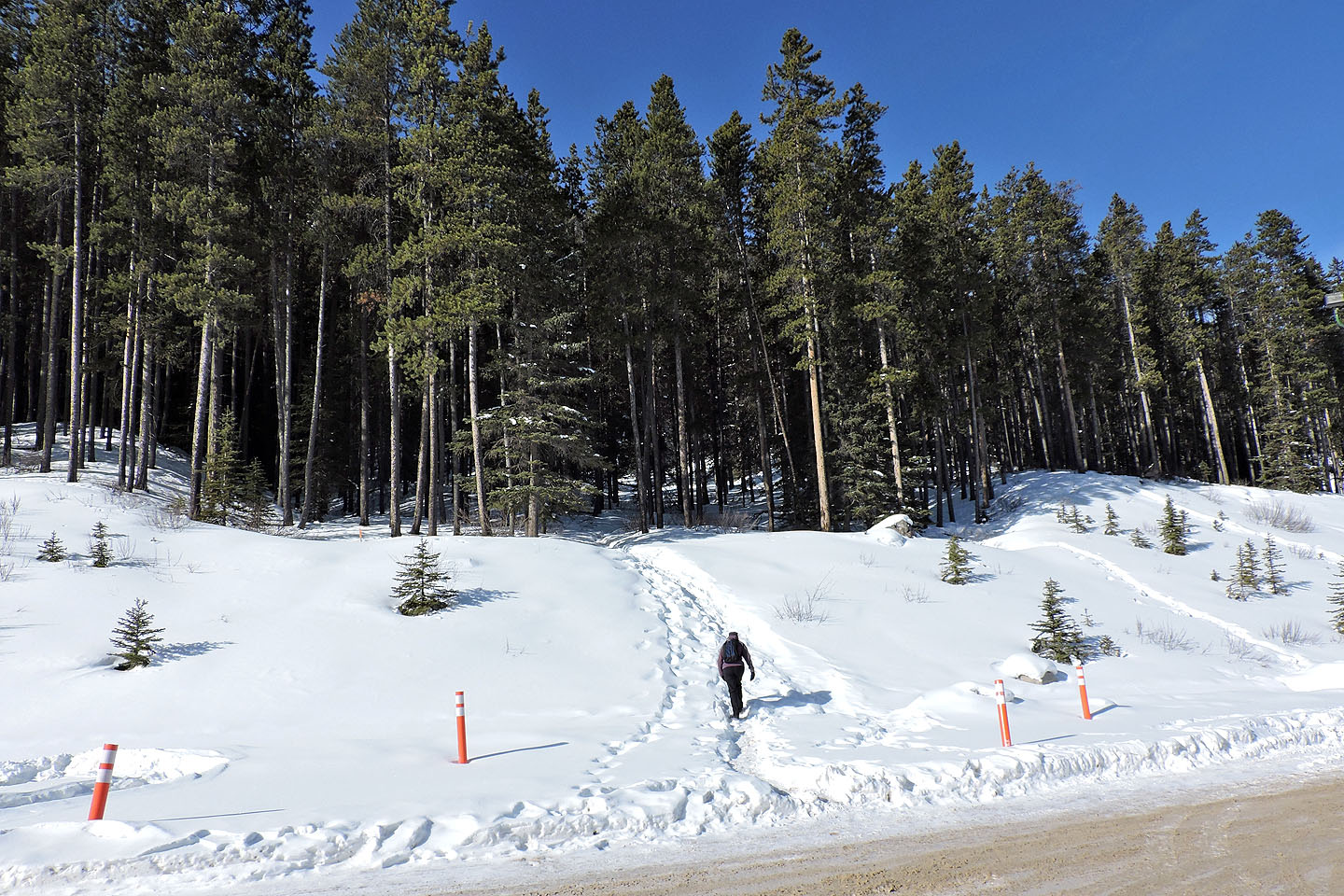 After reaching the upper parking lot, we started up Sulphur Mountain trail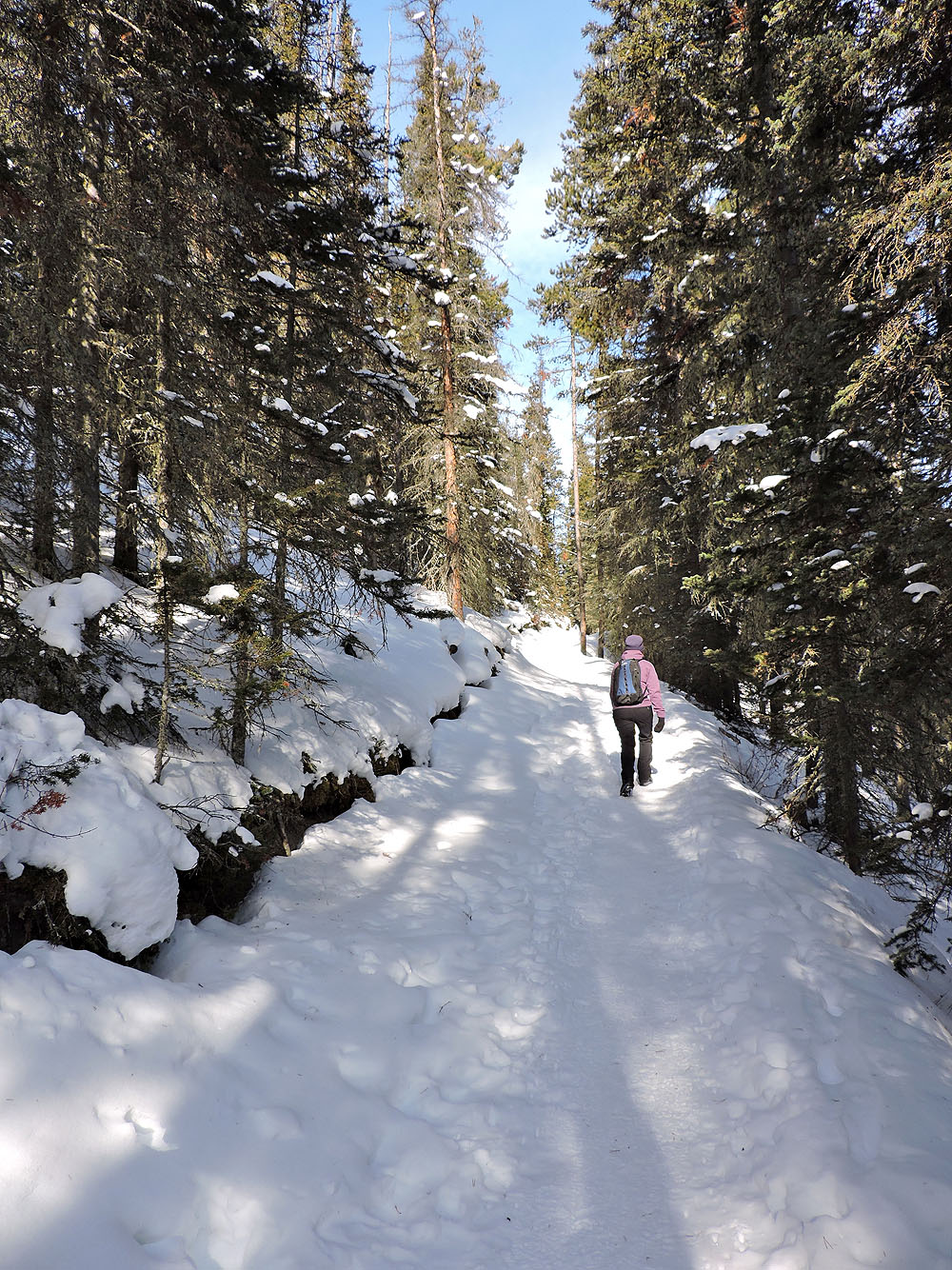 Each switchback looked much the same as the one before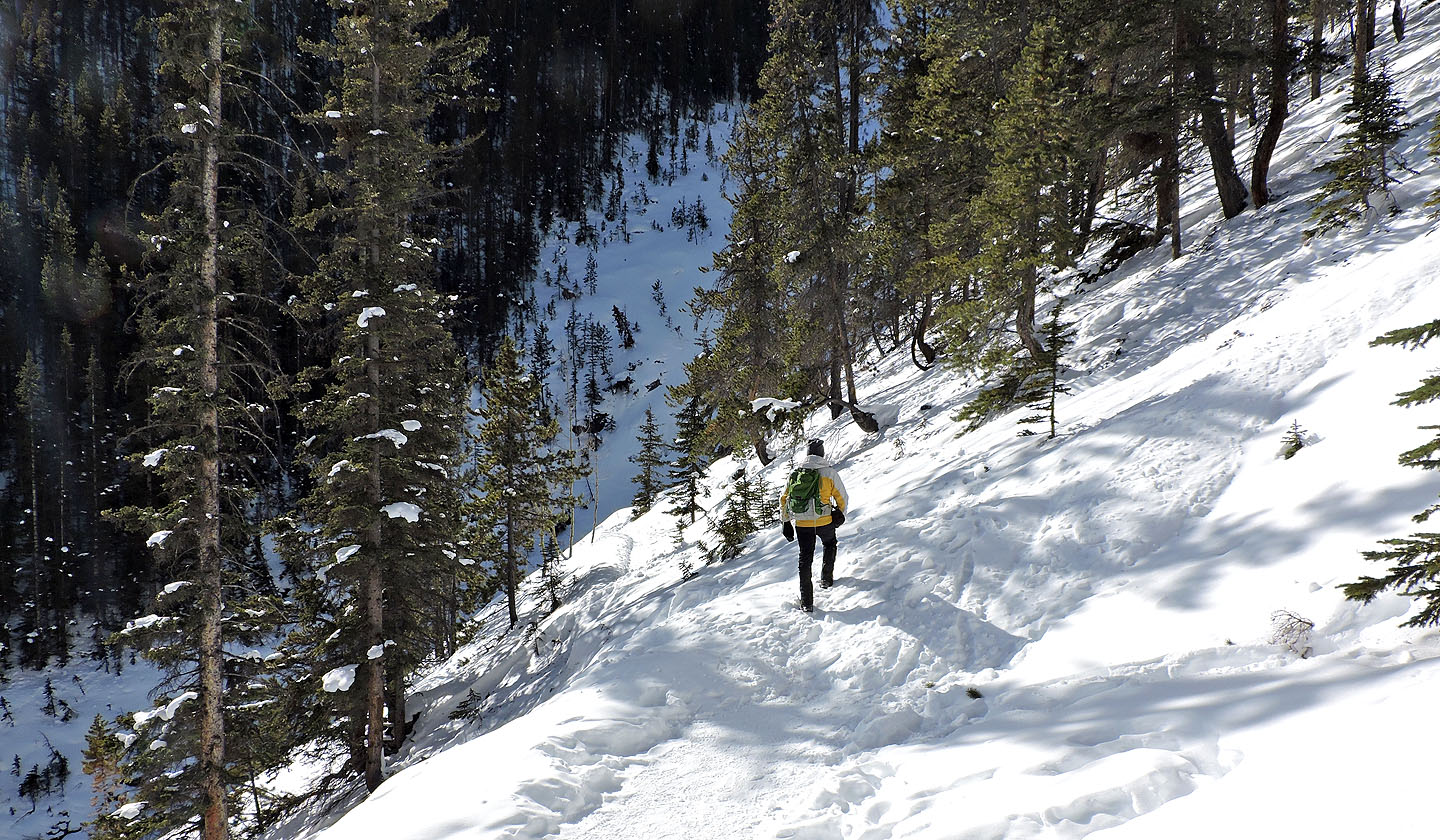 At the end of one switchback, I took a side trail to view the waterfall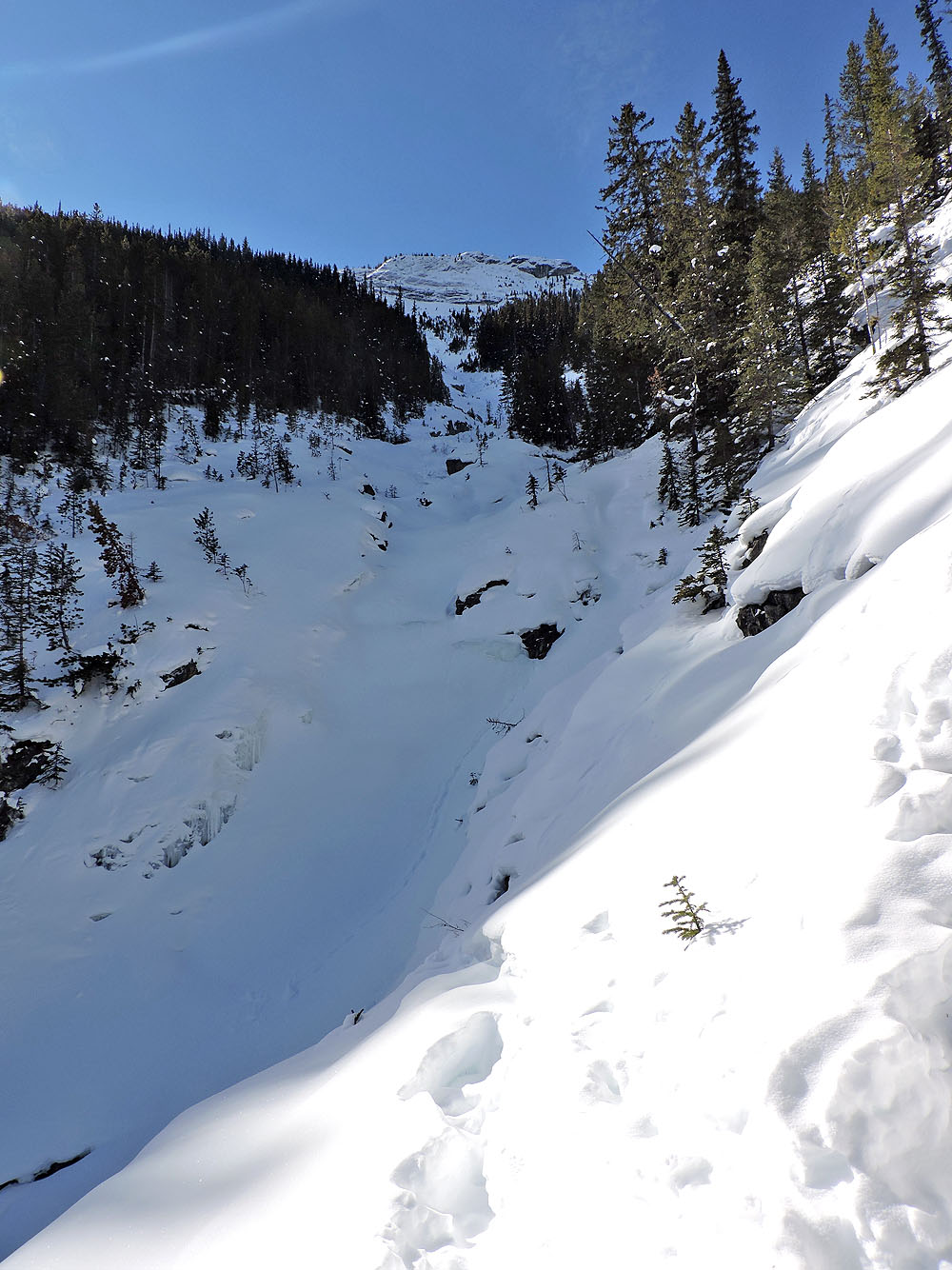 But the waterfall was frozen and hidden under a blanket of snow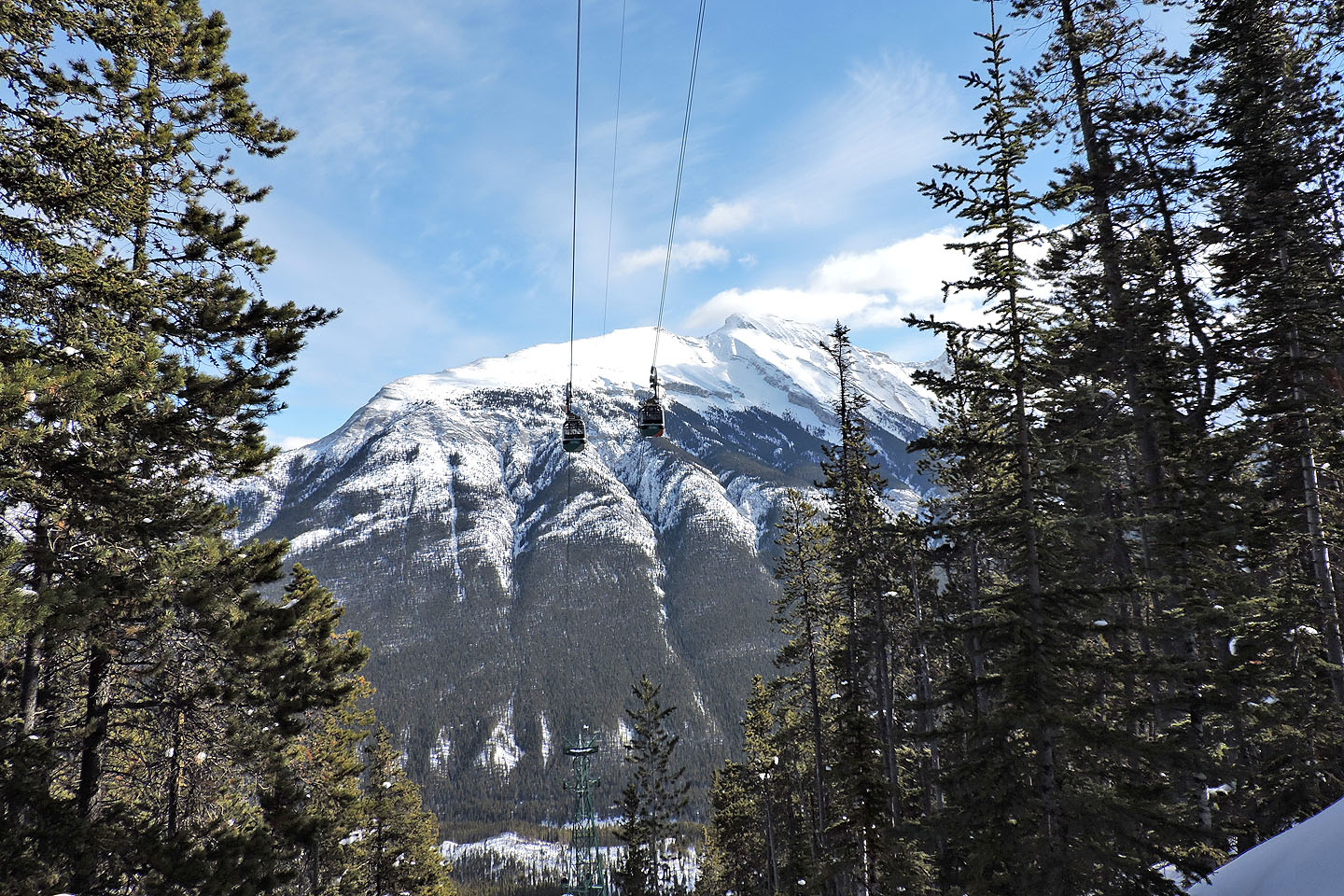 Mount Rundle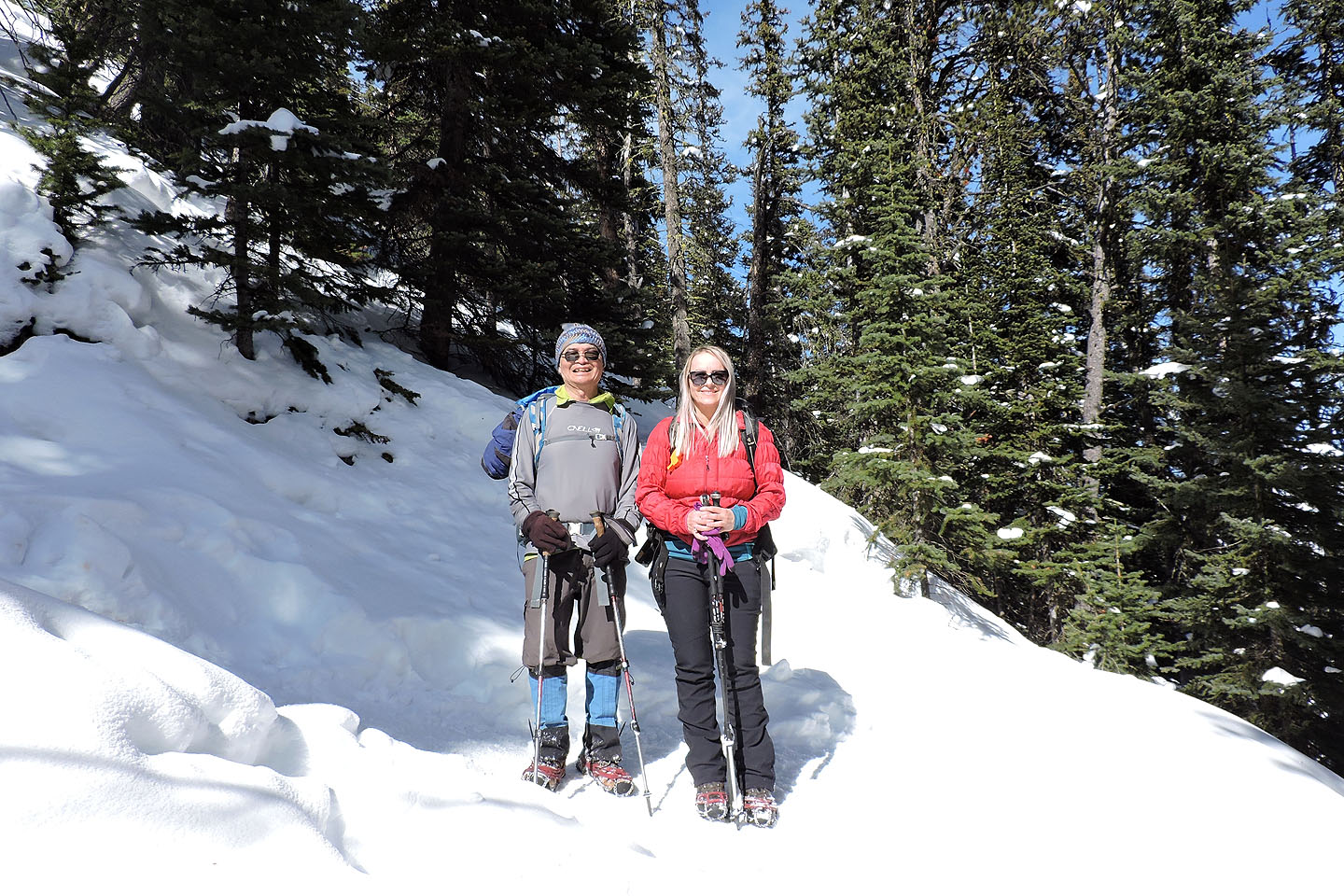 Sidney and Shellie at switchback 21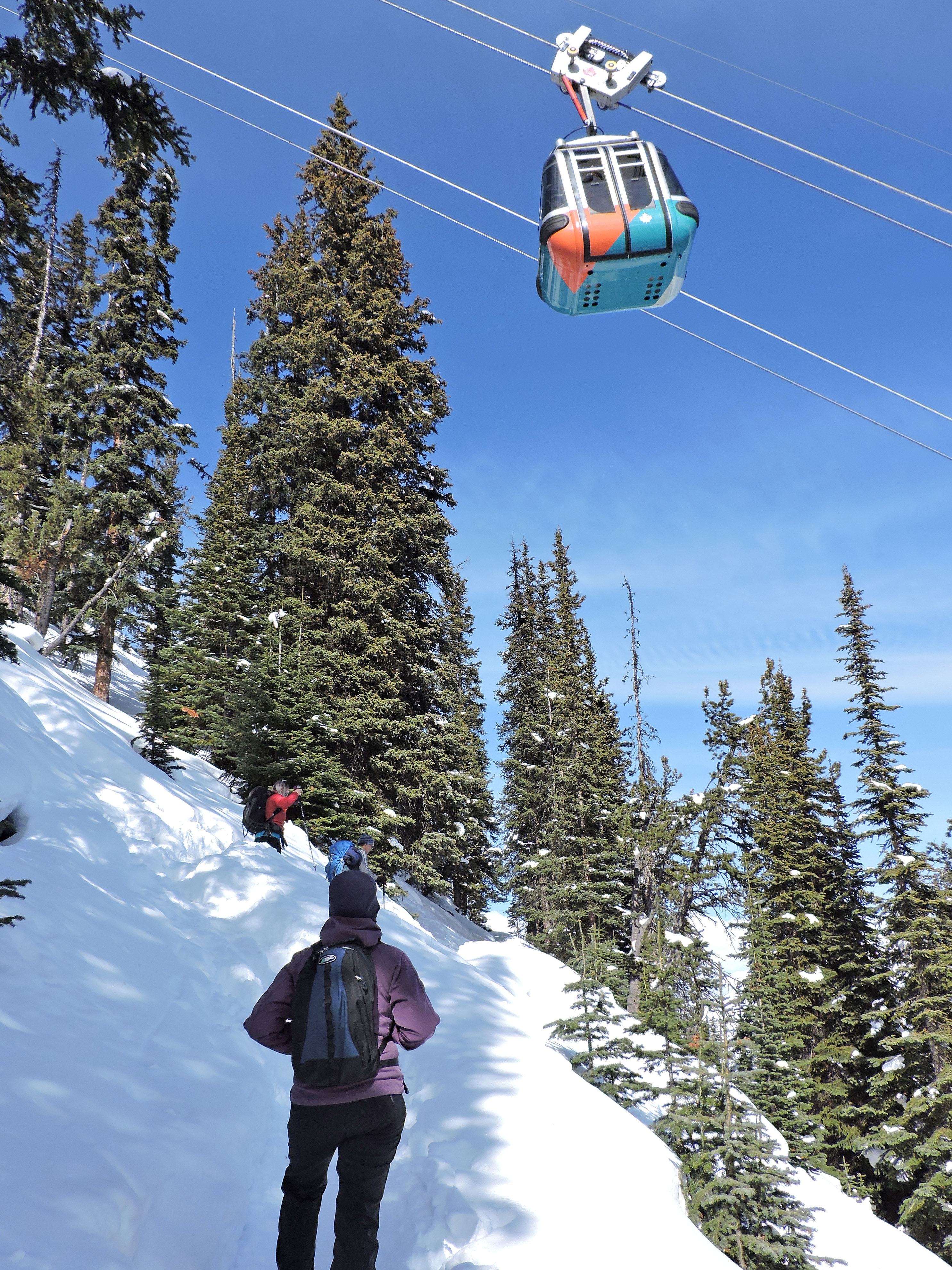 We're close to the upper gondola station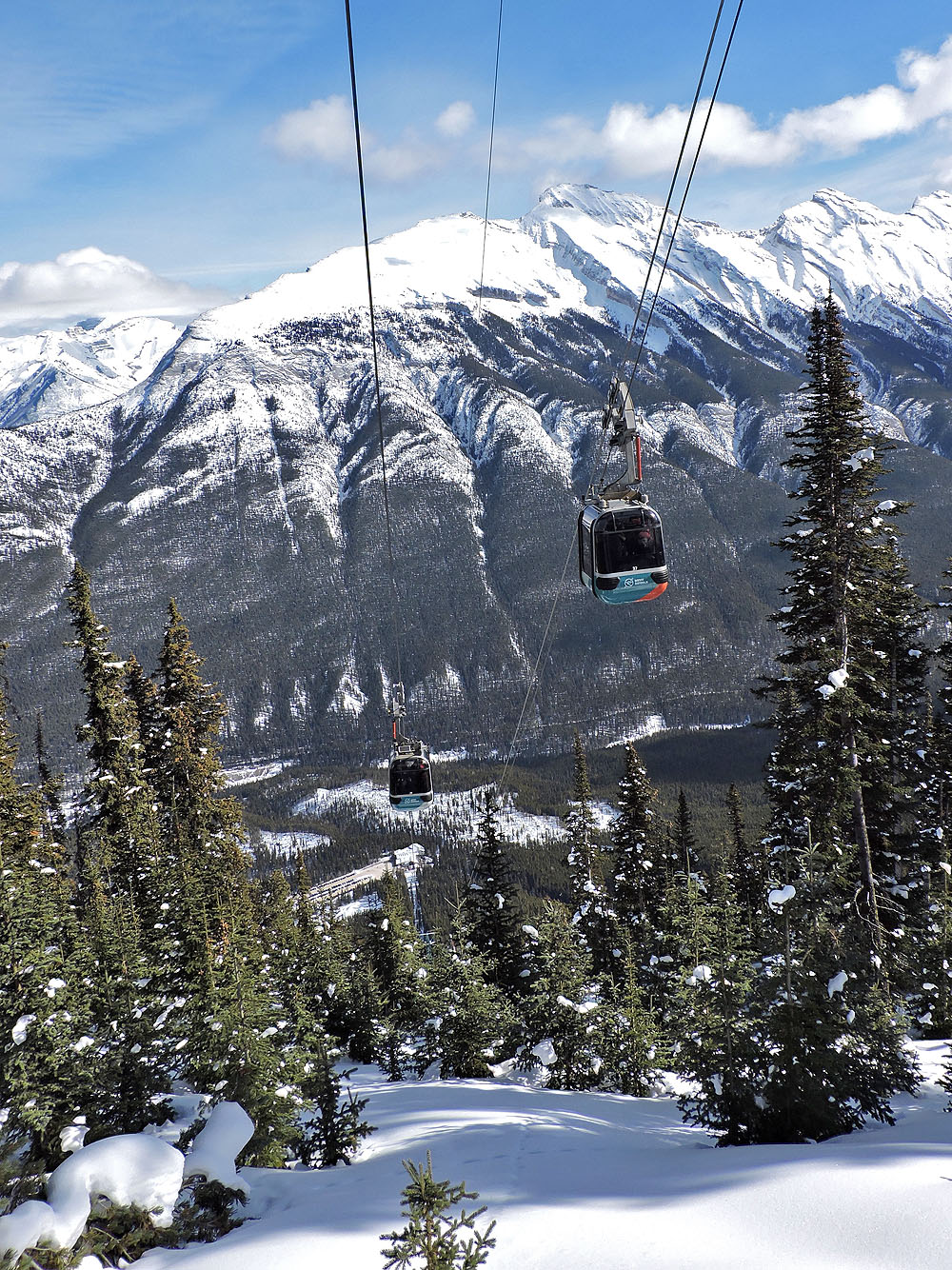 The lower station is far below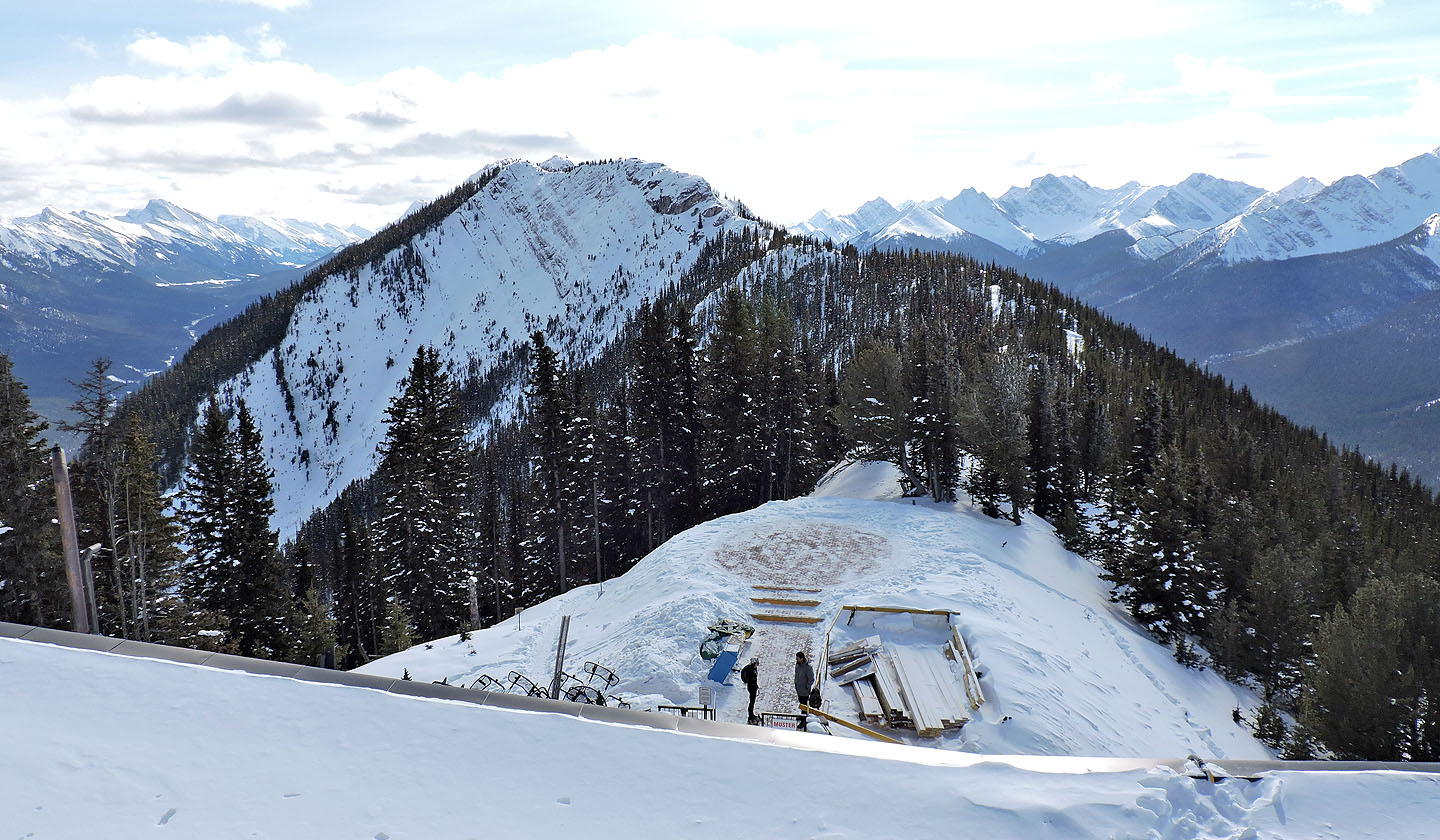 From the observation deck, looking down on the open ridge where the trail ends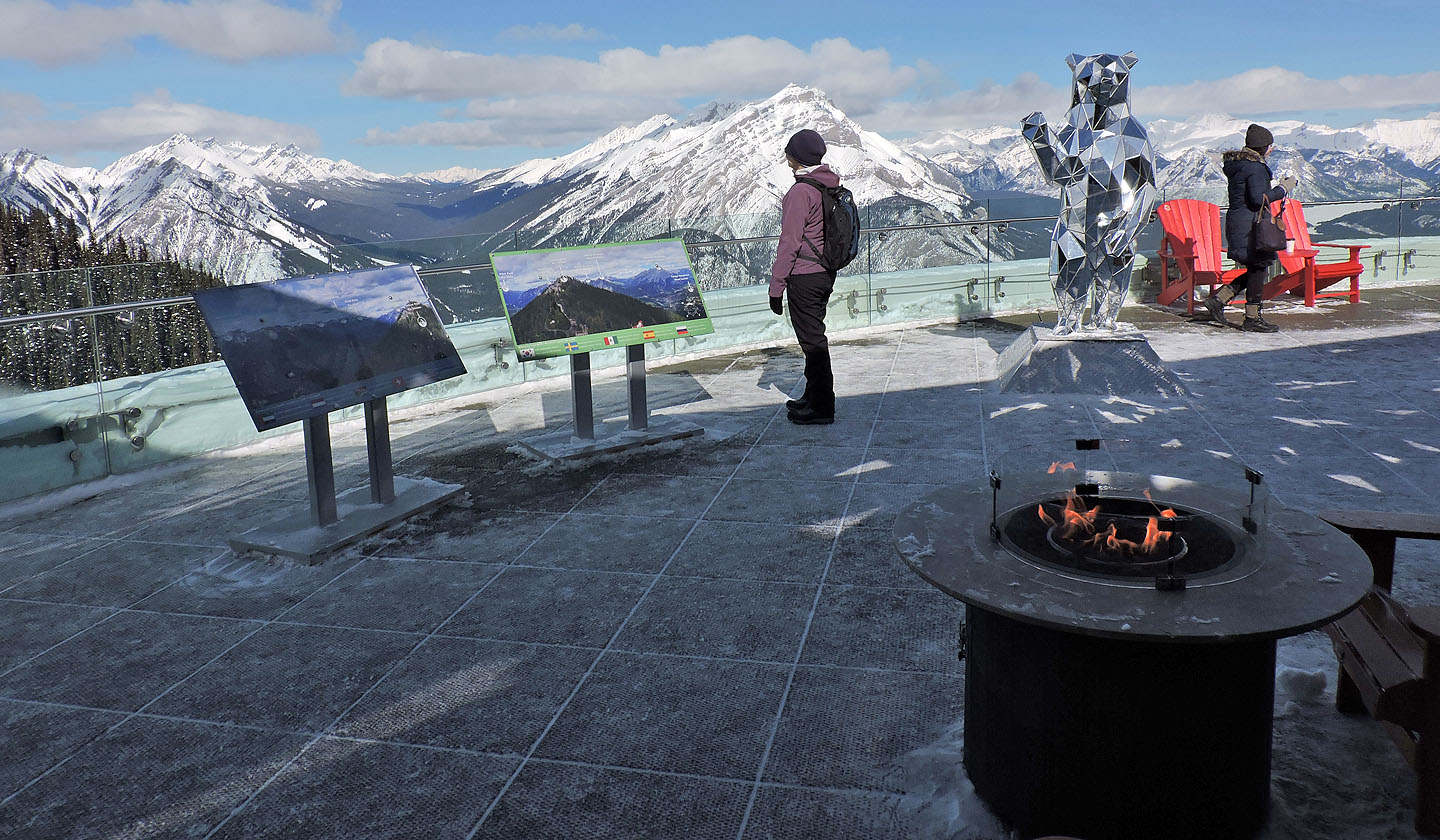 The observation deck offers 360 degree views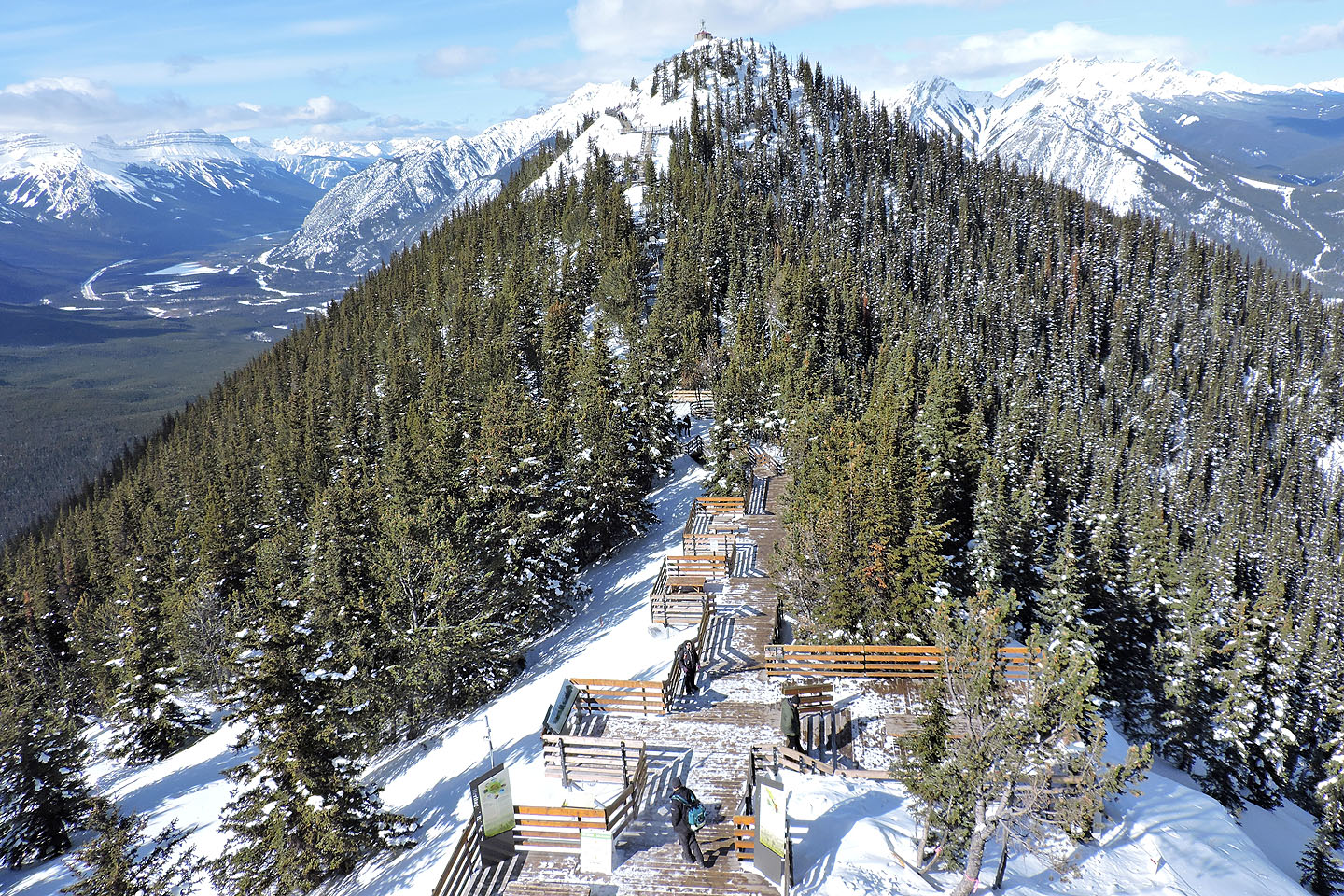 Sanson Peak from the observation deck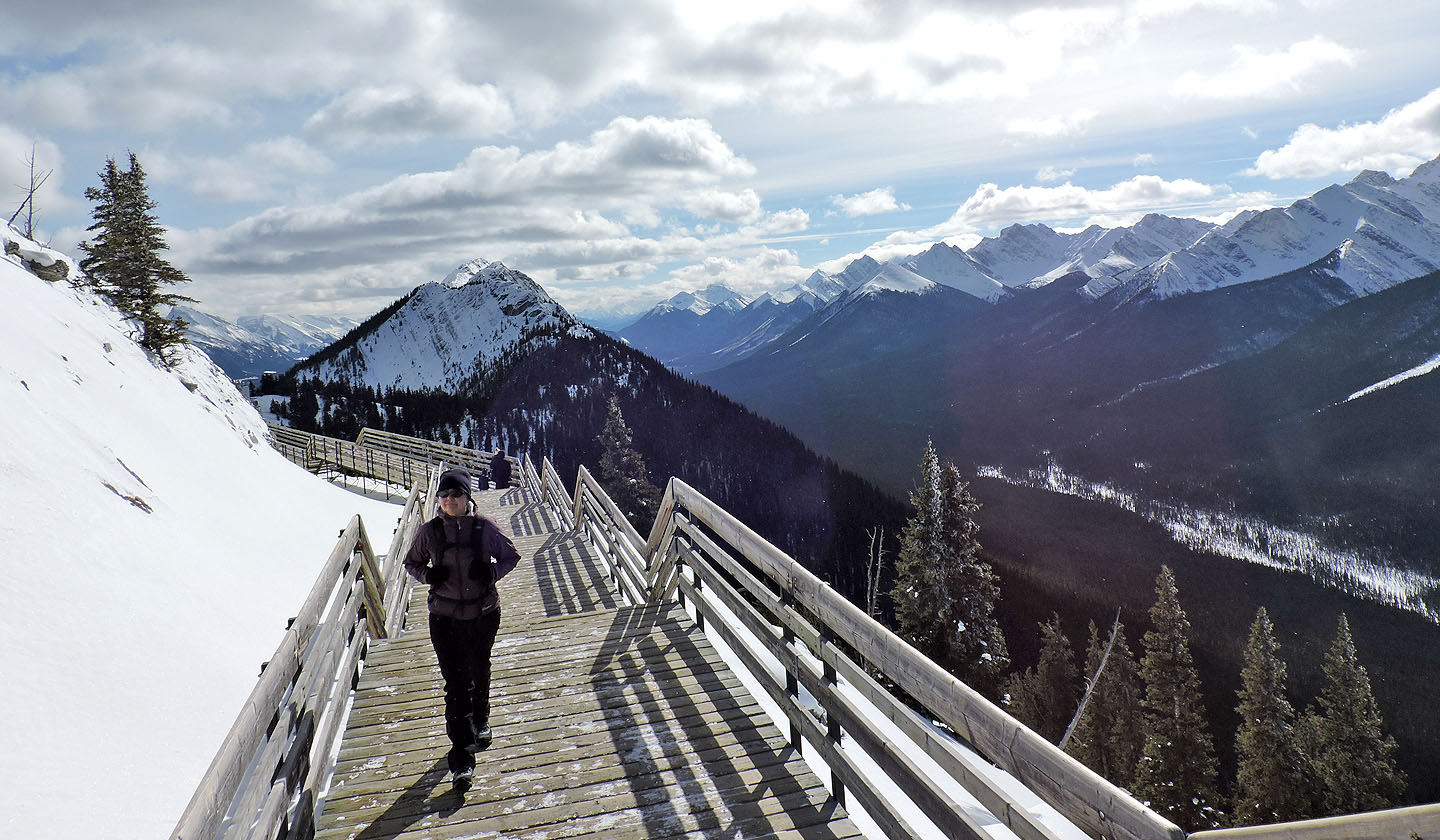 Following the boardwalk to the summit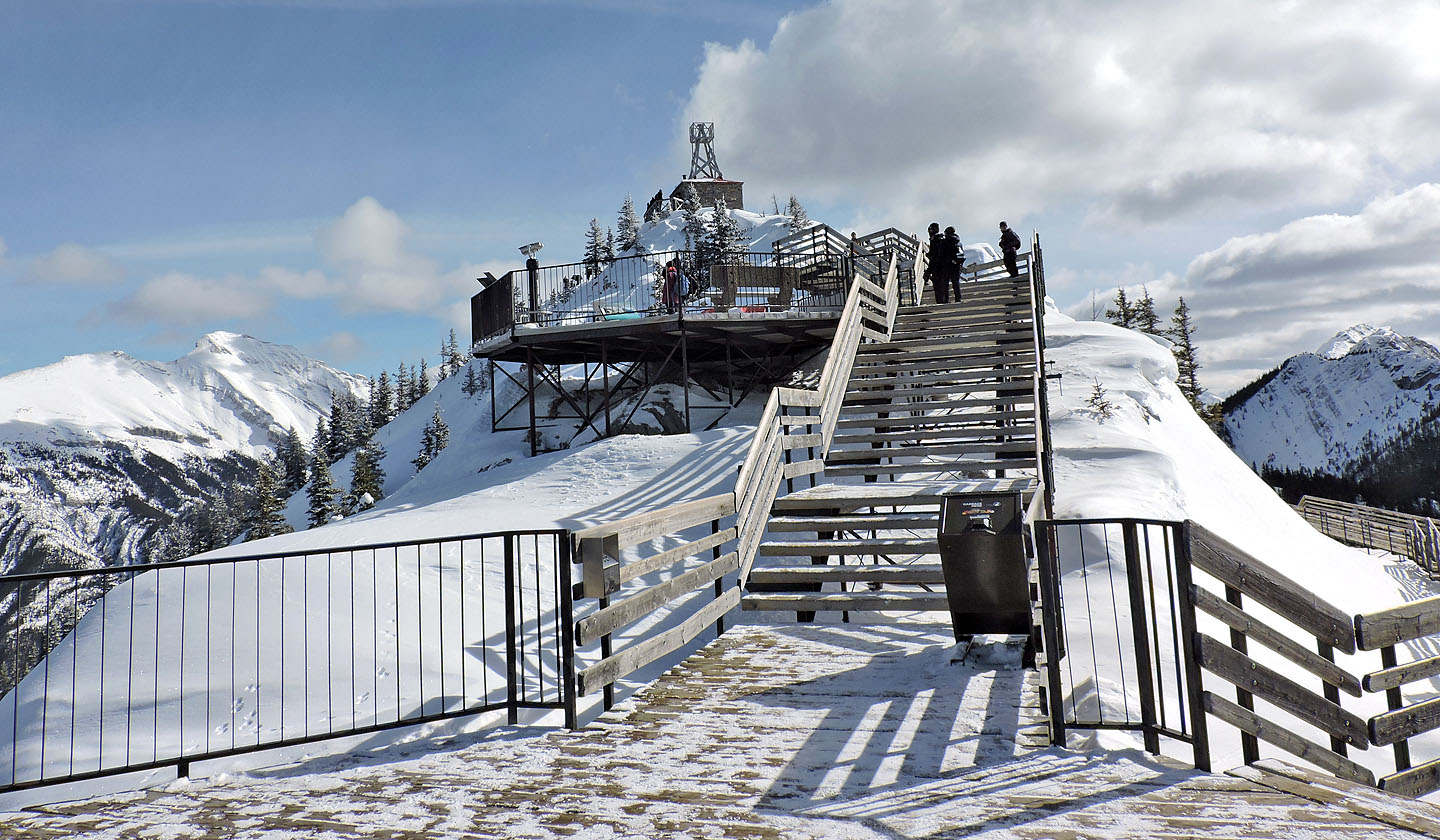 A meteorological observatory tops Sanson Peak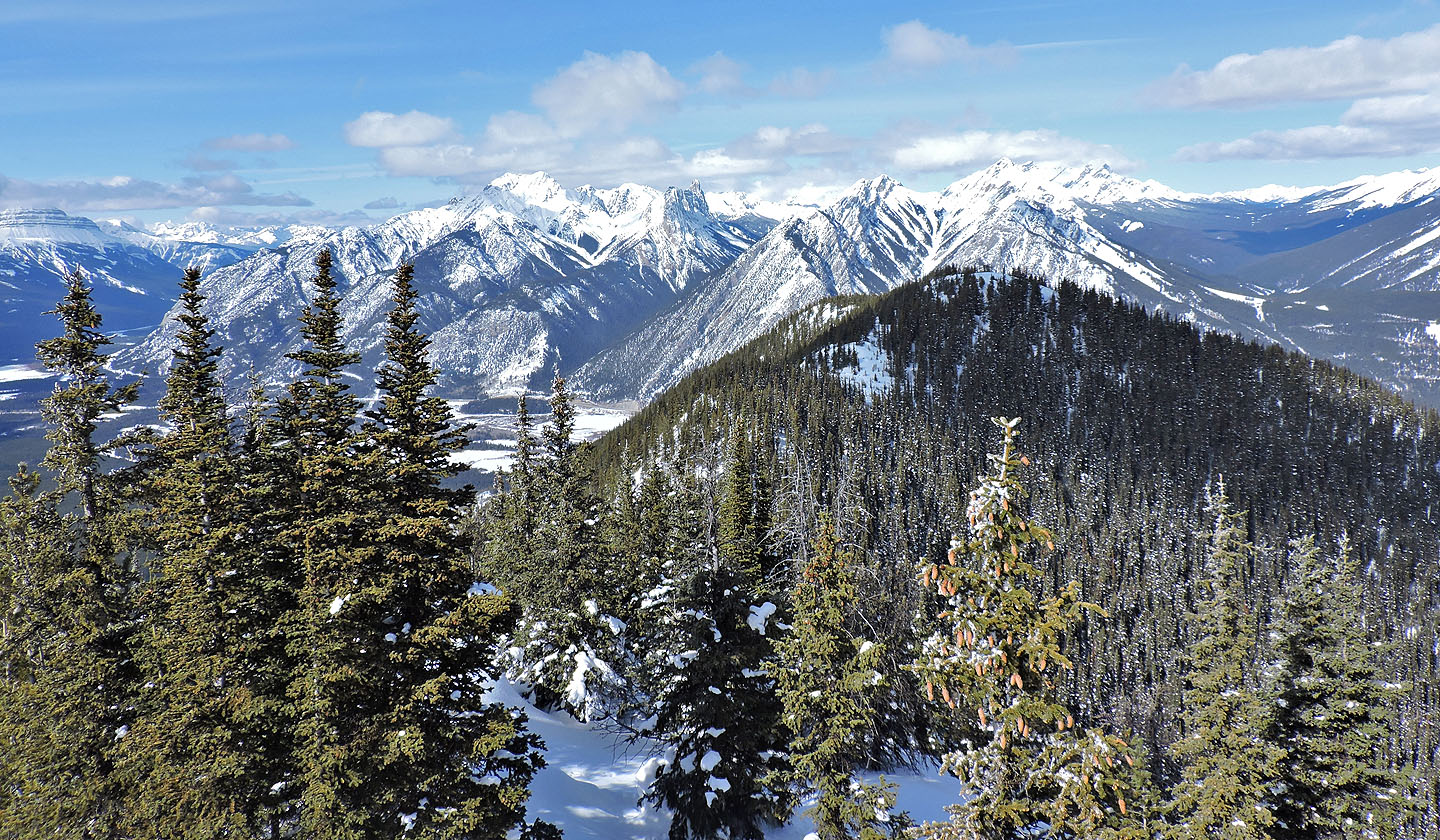 Looking north along the ridge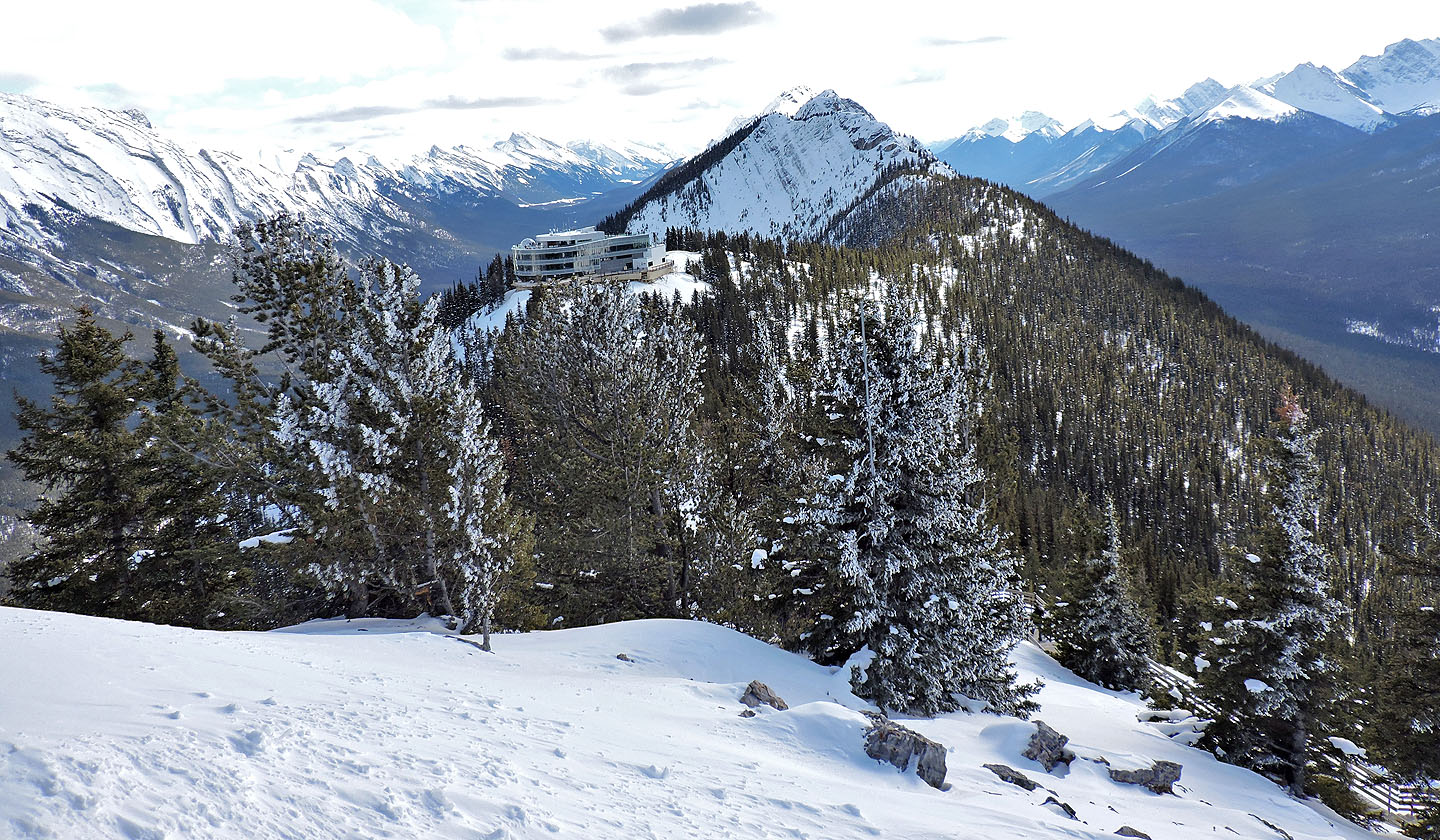 From the summit looking back at the interpretive centre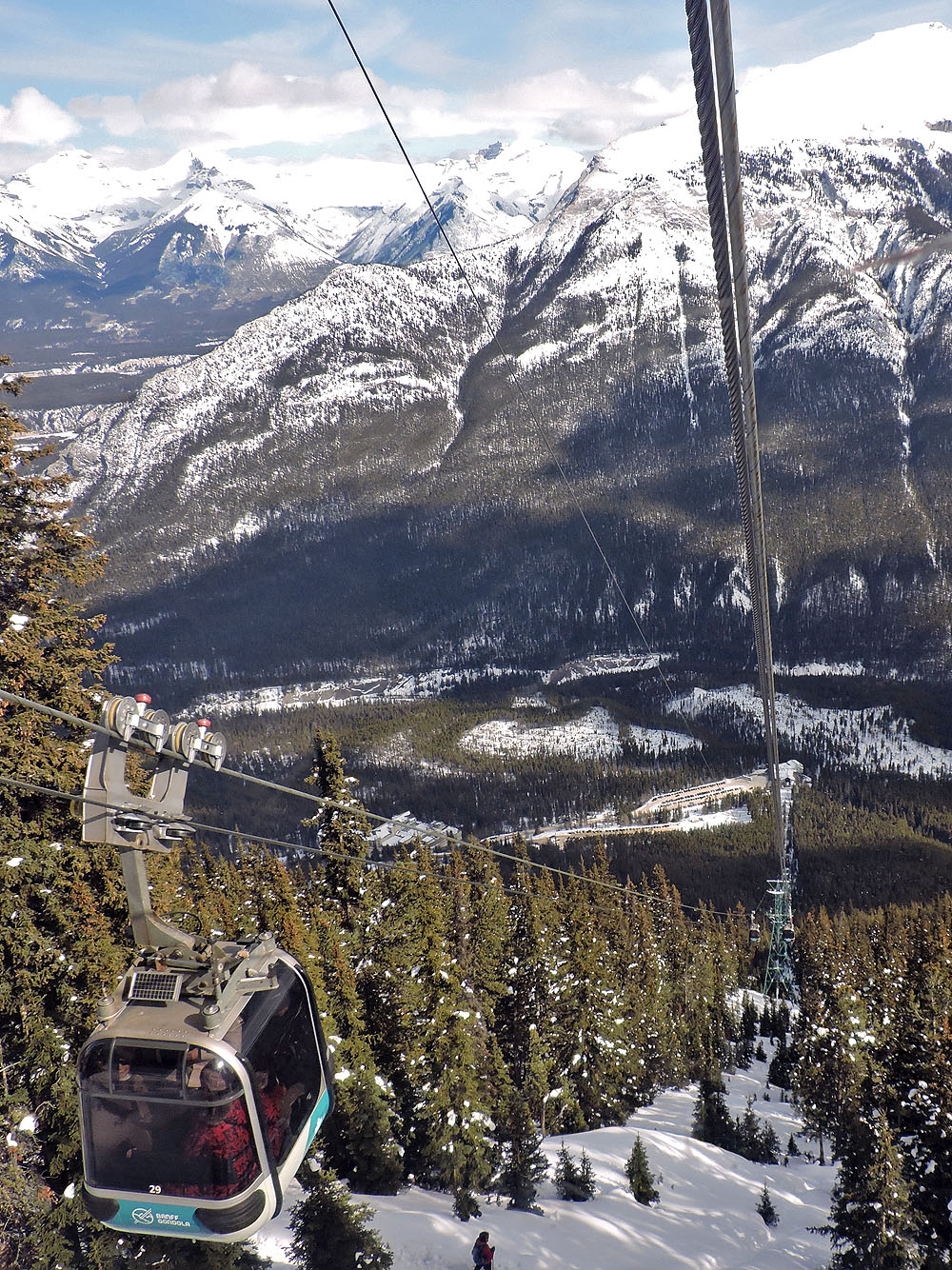 We took the gondola down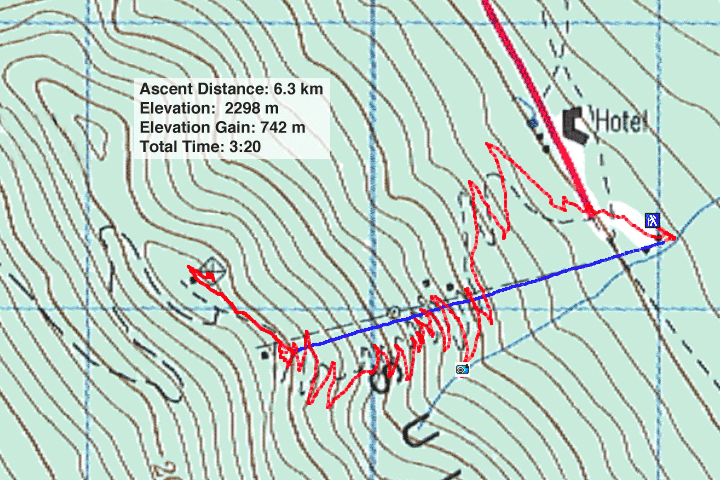 82 O/4 Banff