Lake of the Hanging Glacier
Hikes Around Invermere
October 7, 2000
I joined the HOGs (Hostel Outdoor Group) for a hike to the Lake of the Hanging Glacier. After following a good trail that follows alongside of Horsethief Creek we arrived at the lake set in beautiful surroundings.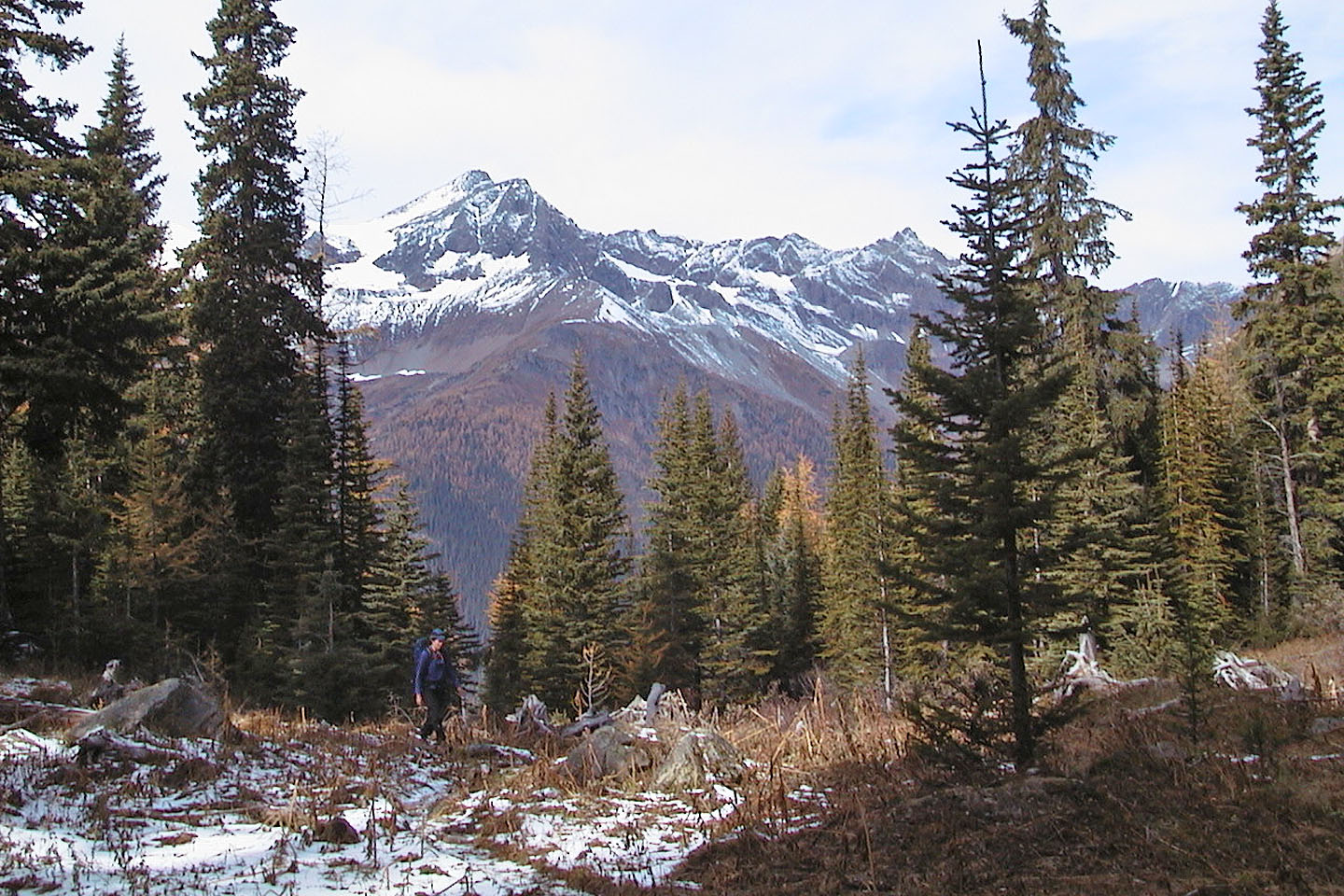 On the trail to the lake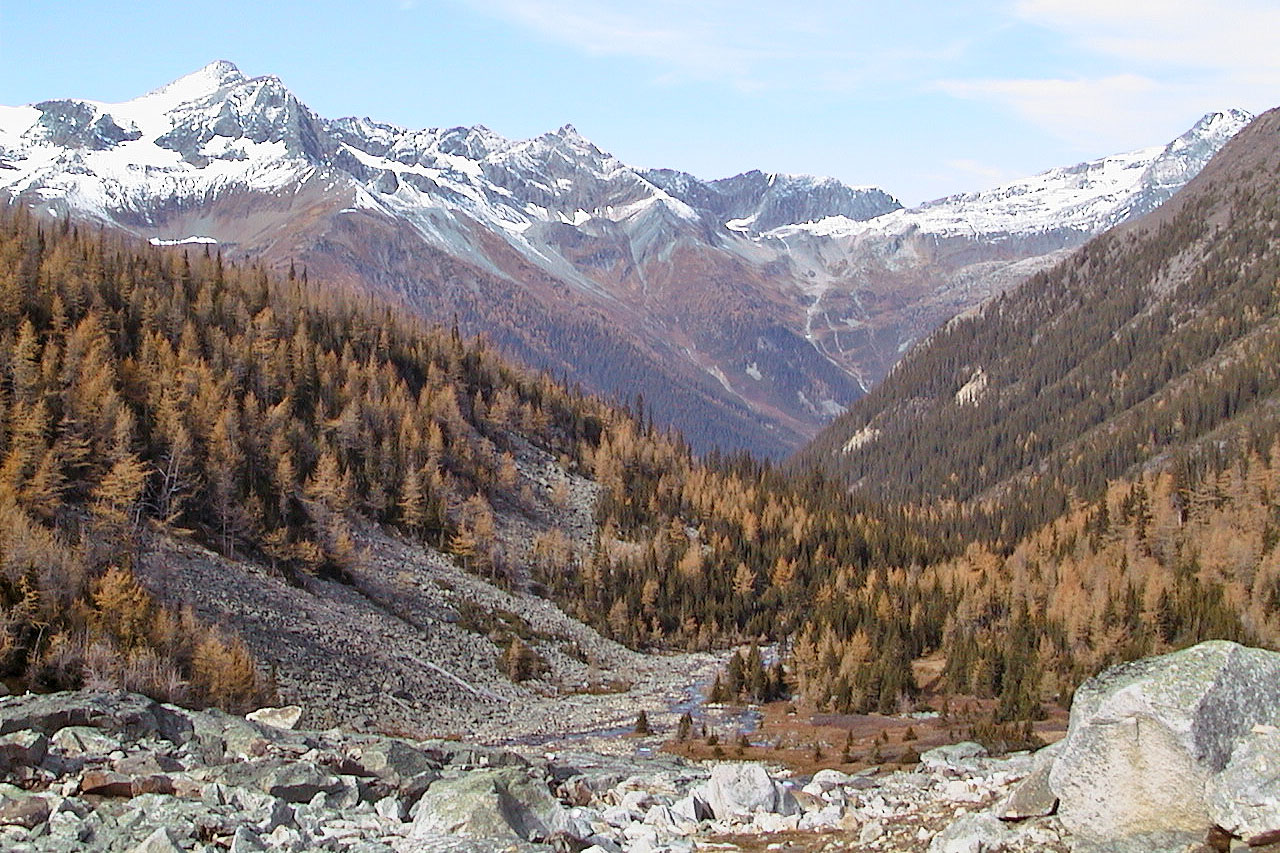 Looking back as we near the lake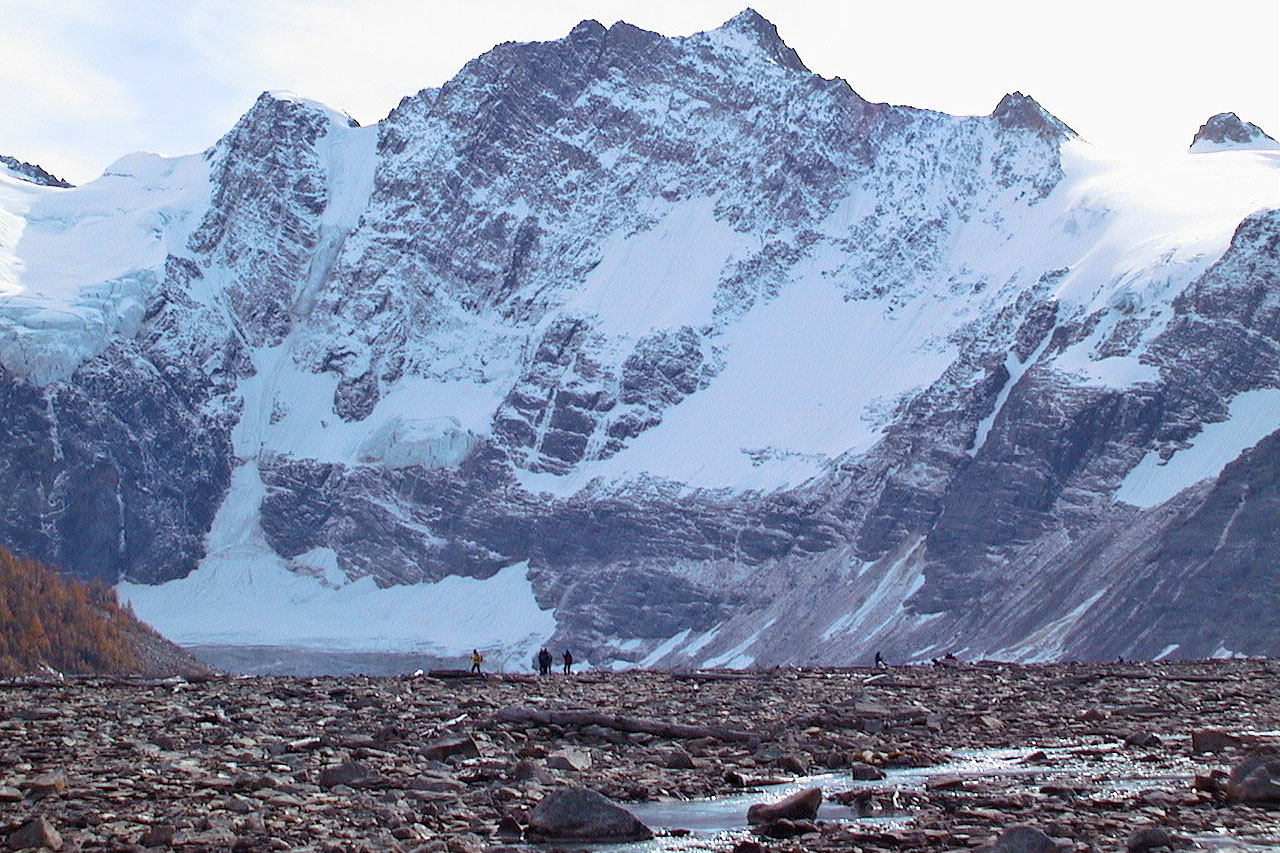 The rock flats before the lake (note the tiny figures)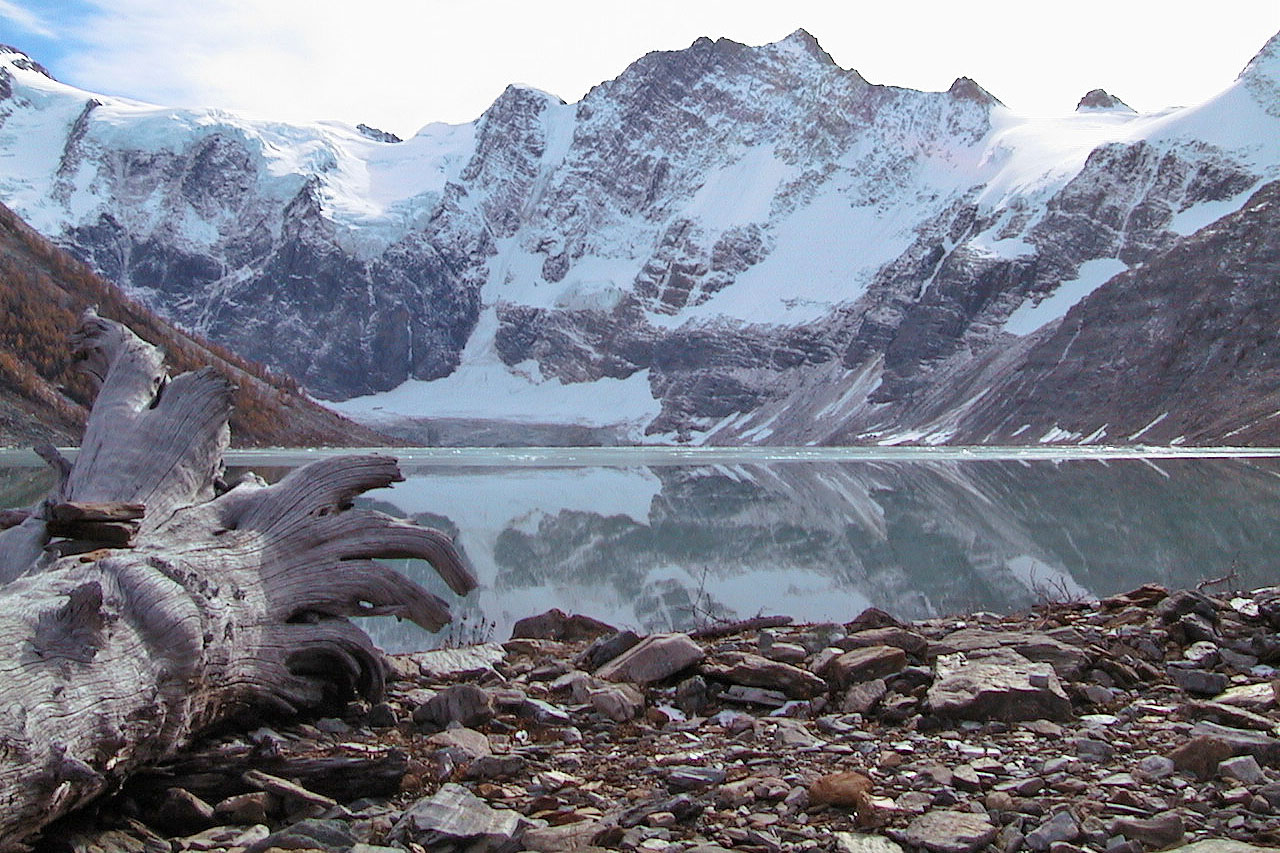 View of the glacier (mouse over for a close up)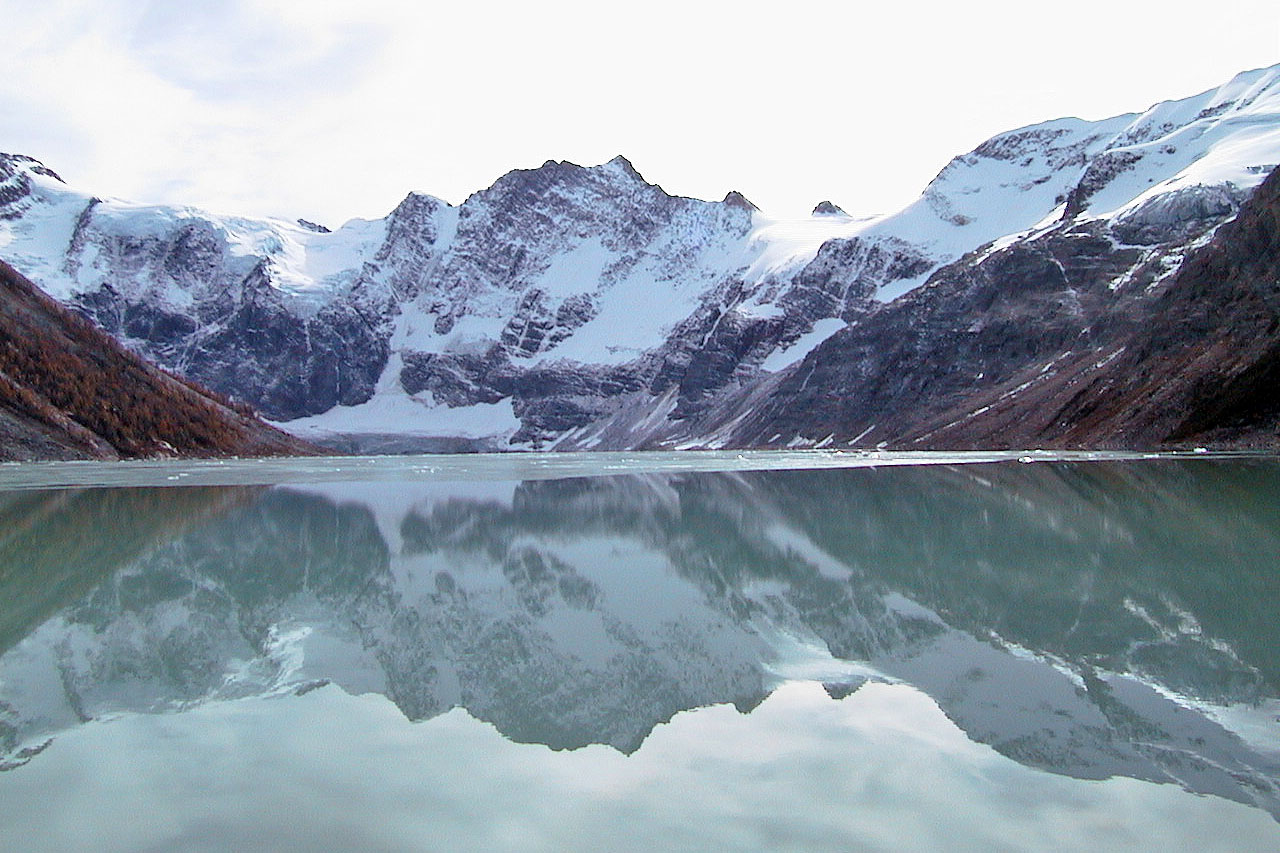 Another view showing the reflection in the lake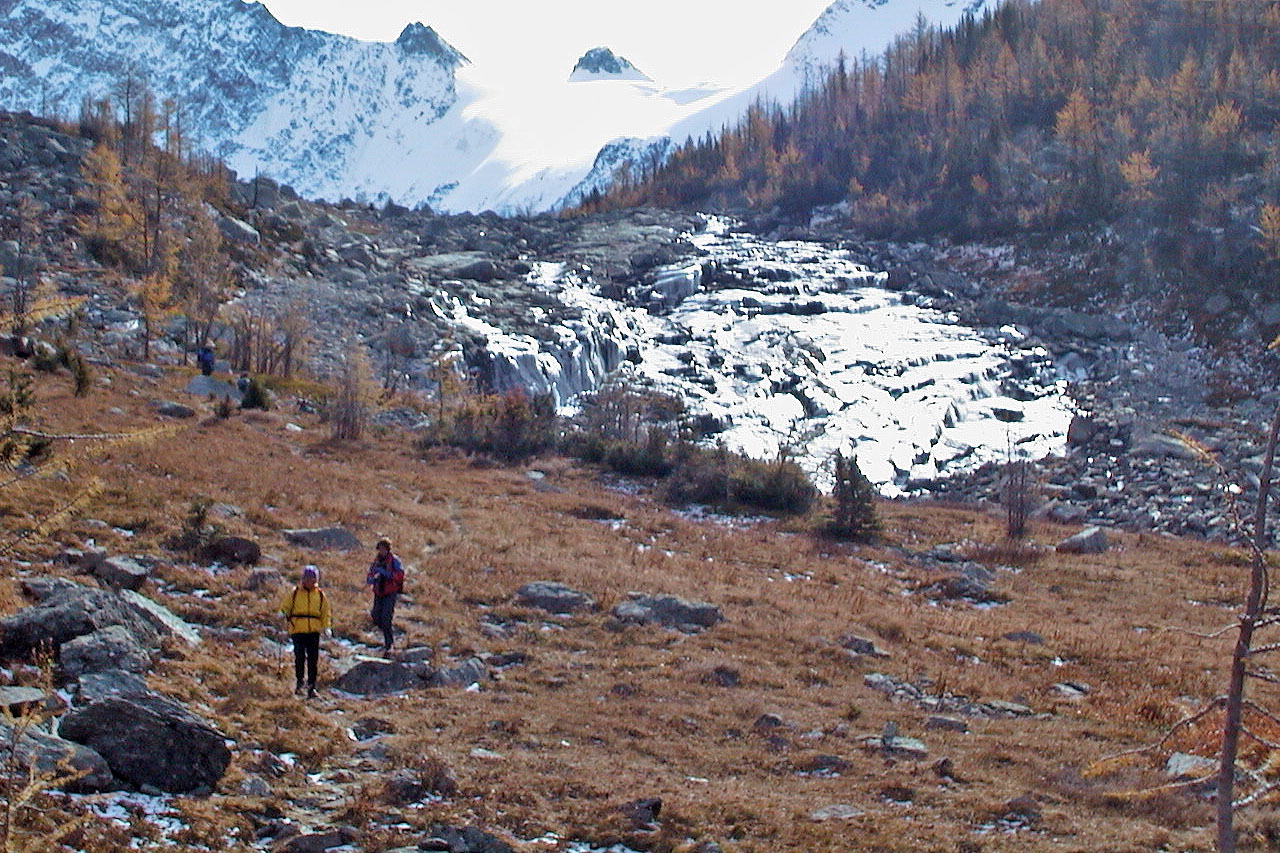 Heading back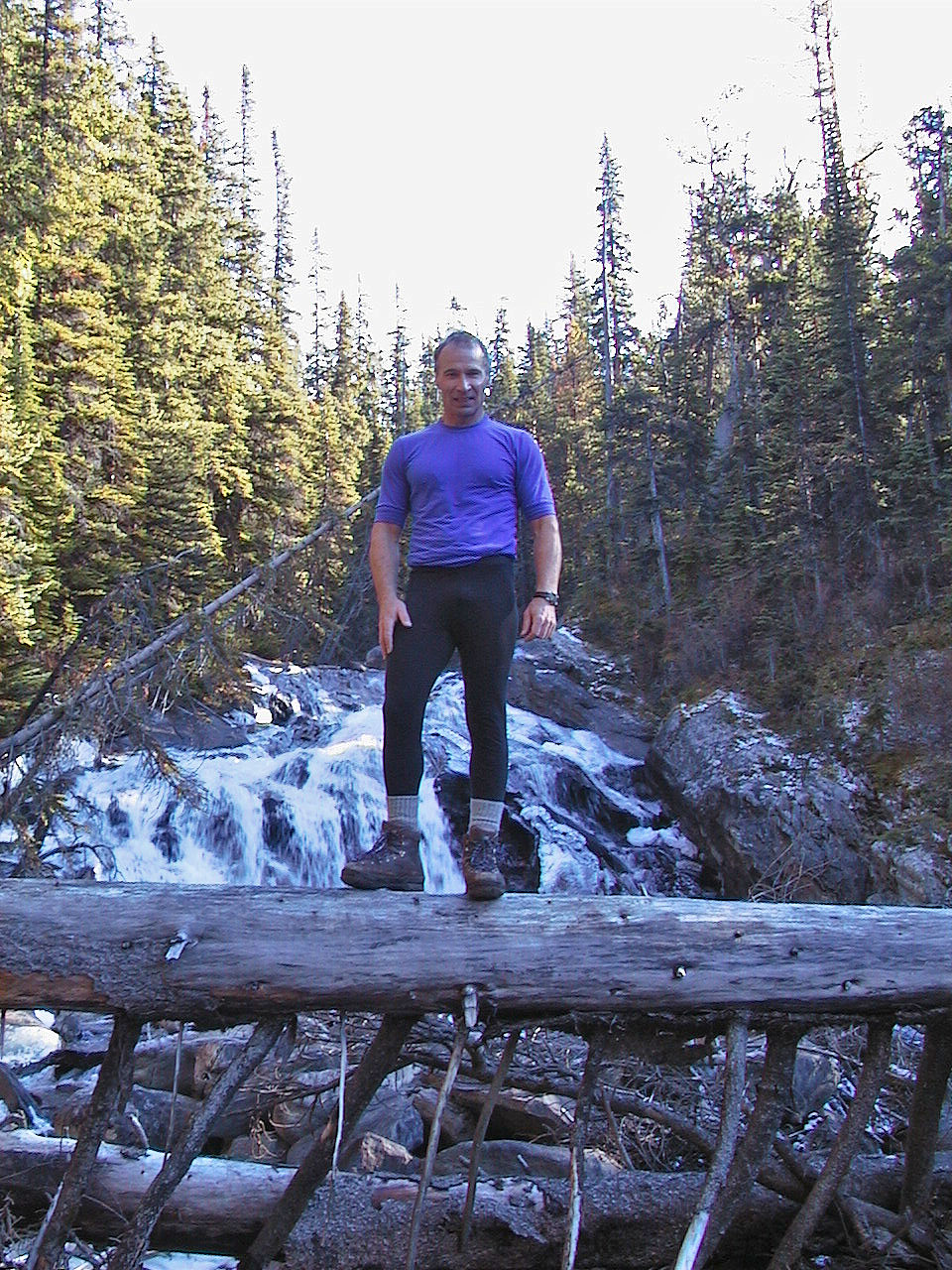 I stop for a photo on Horsethief Creek.


Panorama of the lake