Mount Hood
Kananaskis, Alberta
June 24, 2001
On my first attempt we climbed too high above King Creek looking for the
sheep trail that Kane suggests and we ended up on the col between
Mounts Blane and Brock. The creek is easy enough to hike up so it's
best to stick to it.

Mount Hood seen from Grizzly Peak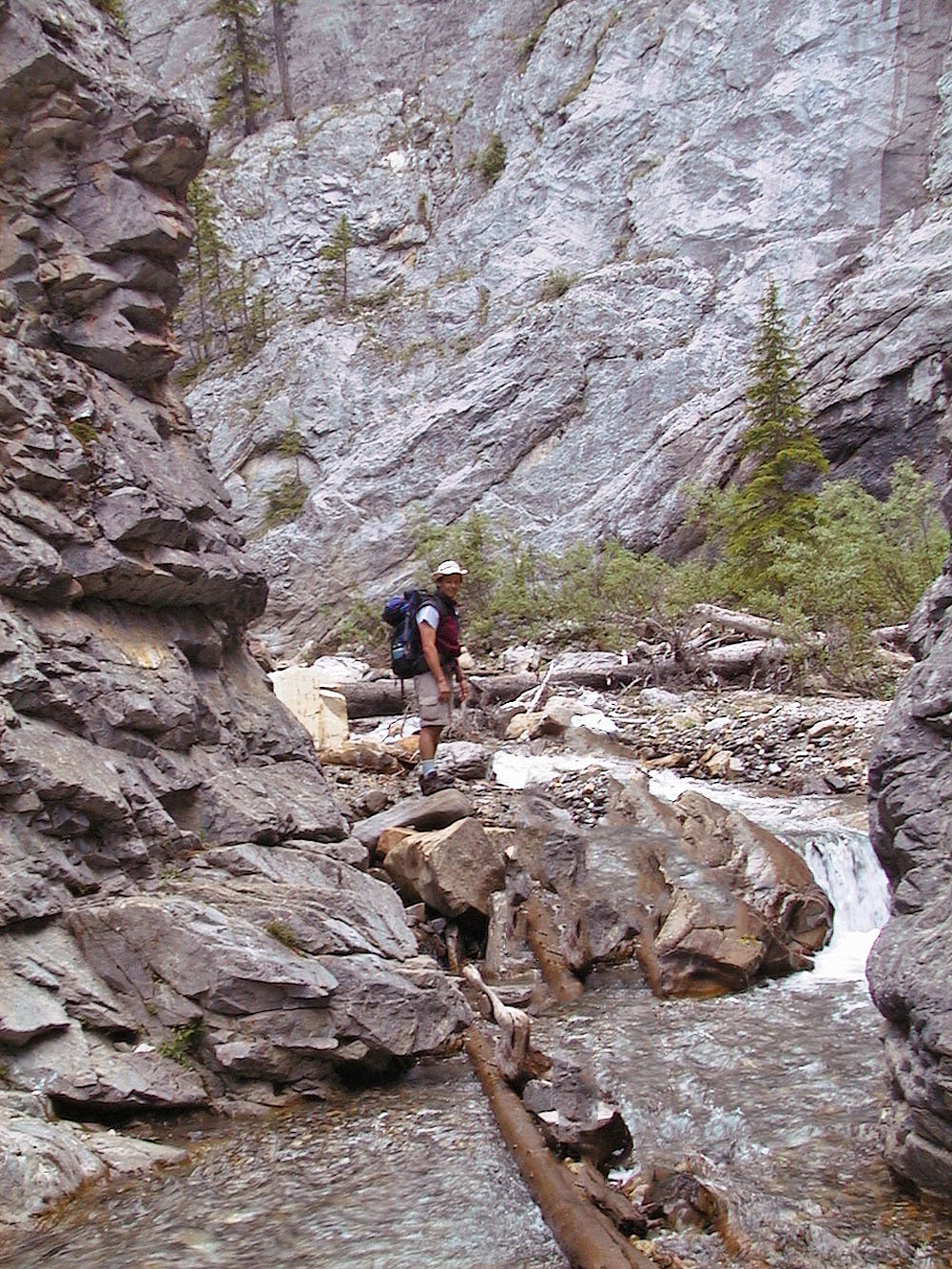 Negotiating King Creek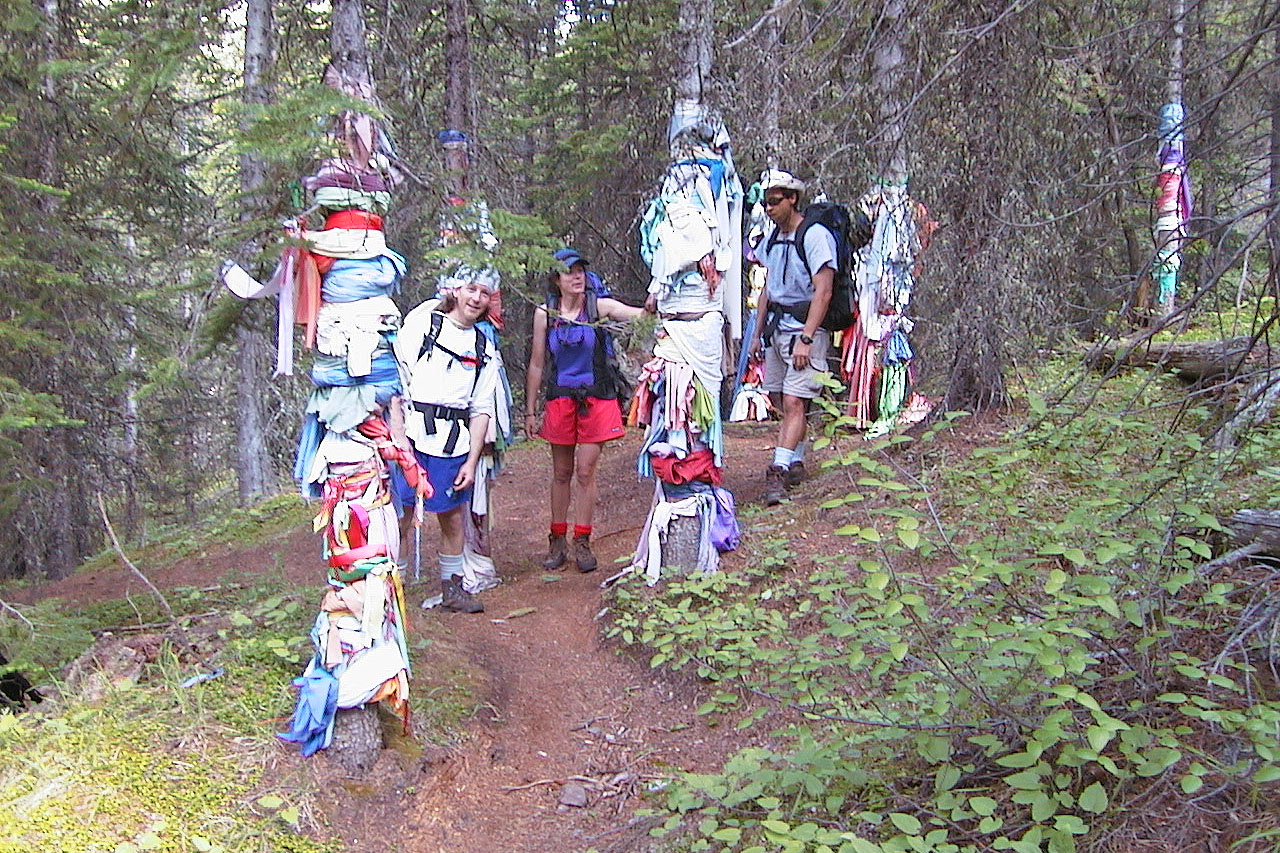 On my first attempt, when we went off course, we came across this Indian
vision quest site.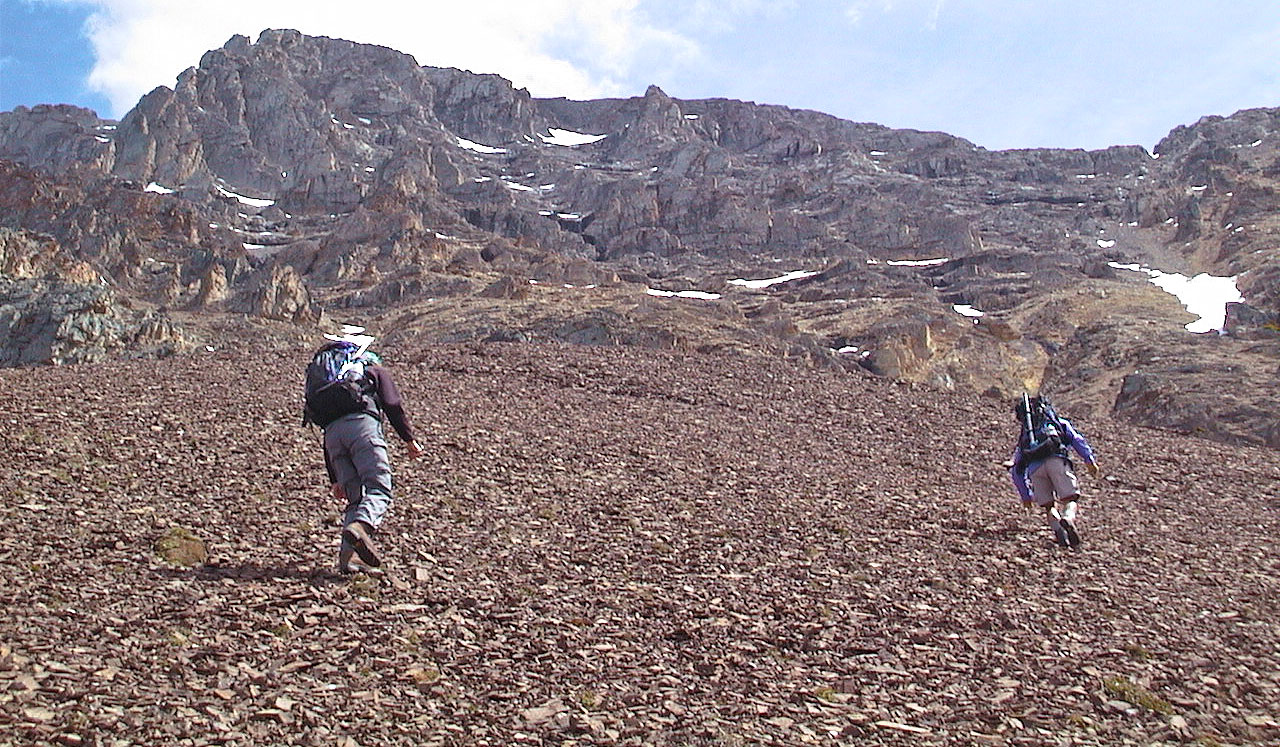 After leaving the col we head to the summit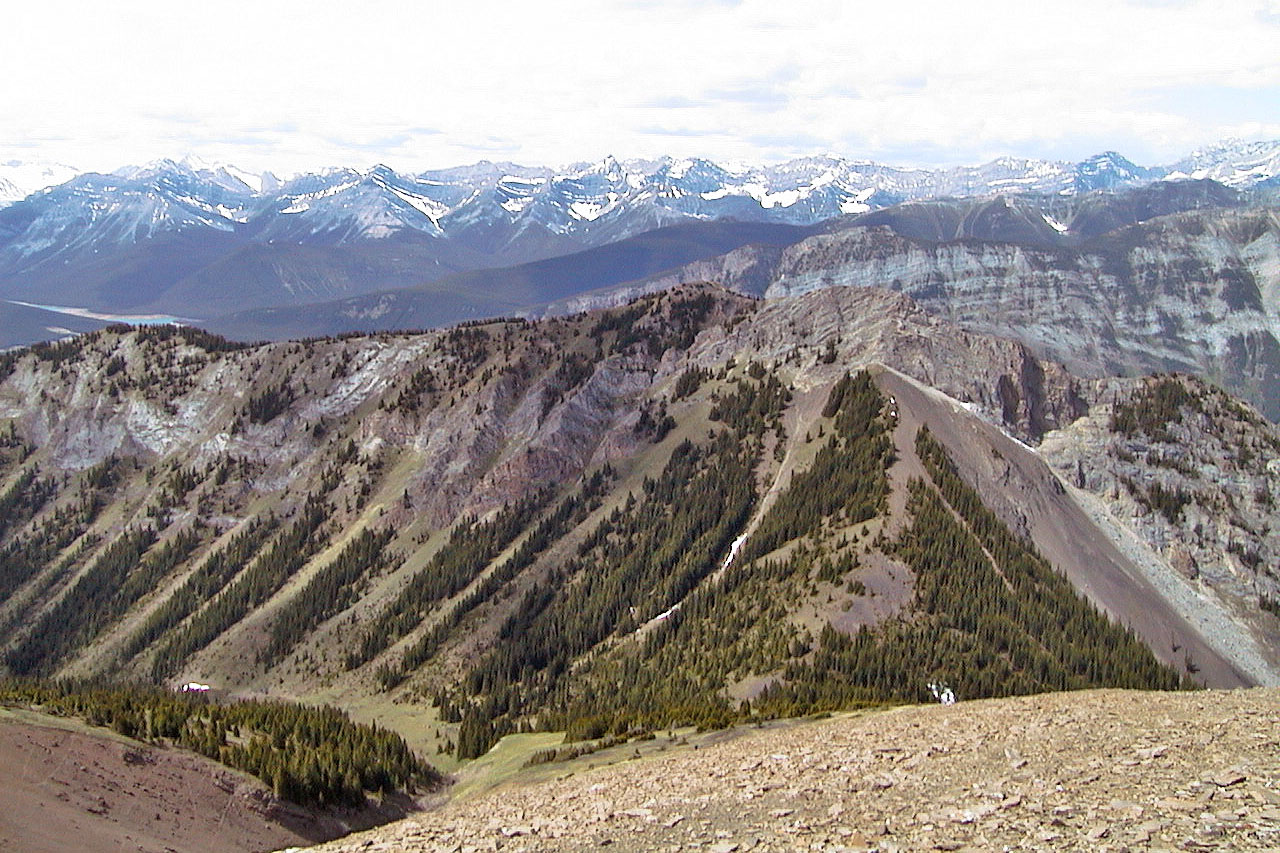 Looking back at the col and King Creek Ridge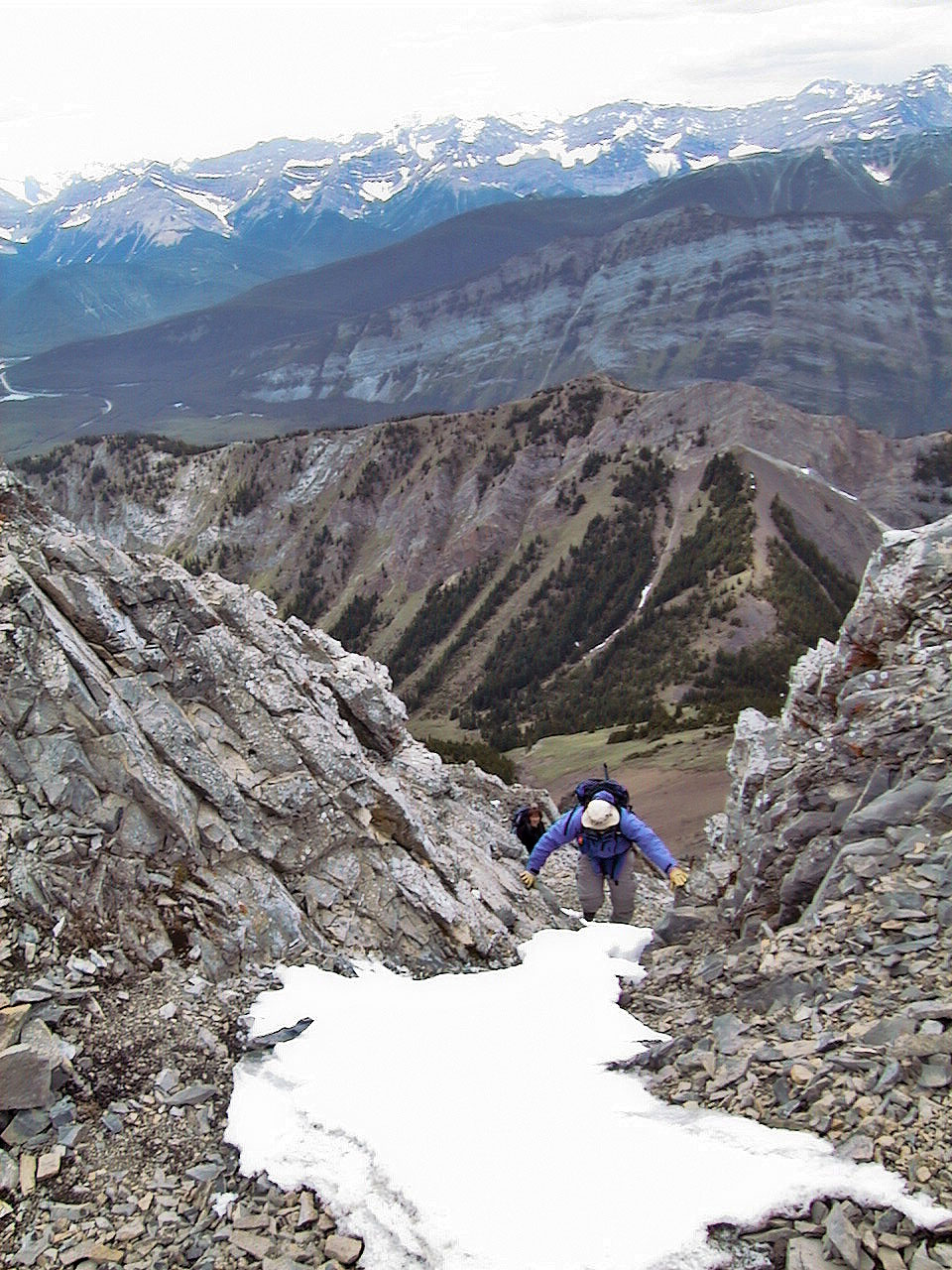 Almost at the top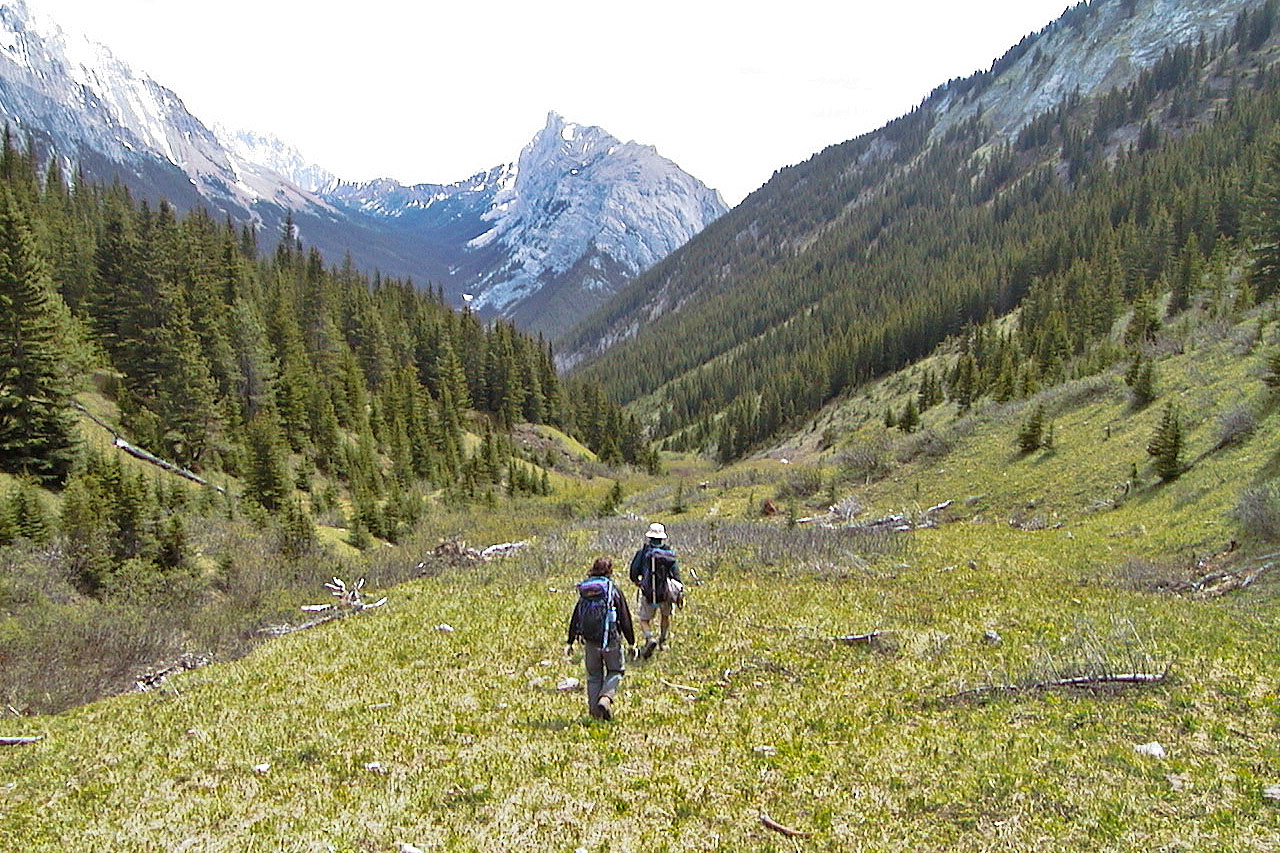 Heading back down the creek

82 J/14 Spray Lakes