Mount Yamnuska
Kananaskis, Alberta
December 20, 2003
A popular outing close to Calgary that we've done a few times, but this time we wanted to do traverse counterclockwise. However, we didn't complete the traverse because of snow, and came back the same way.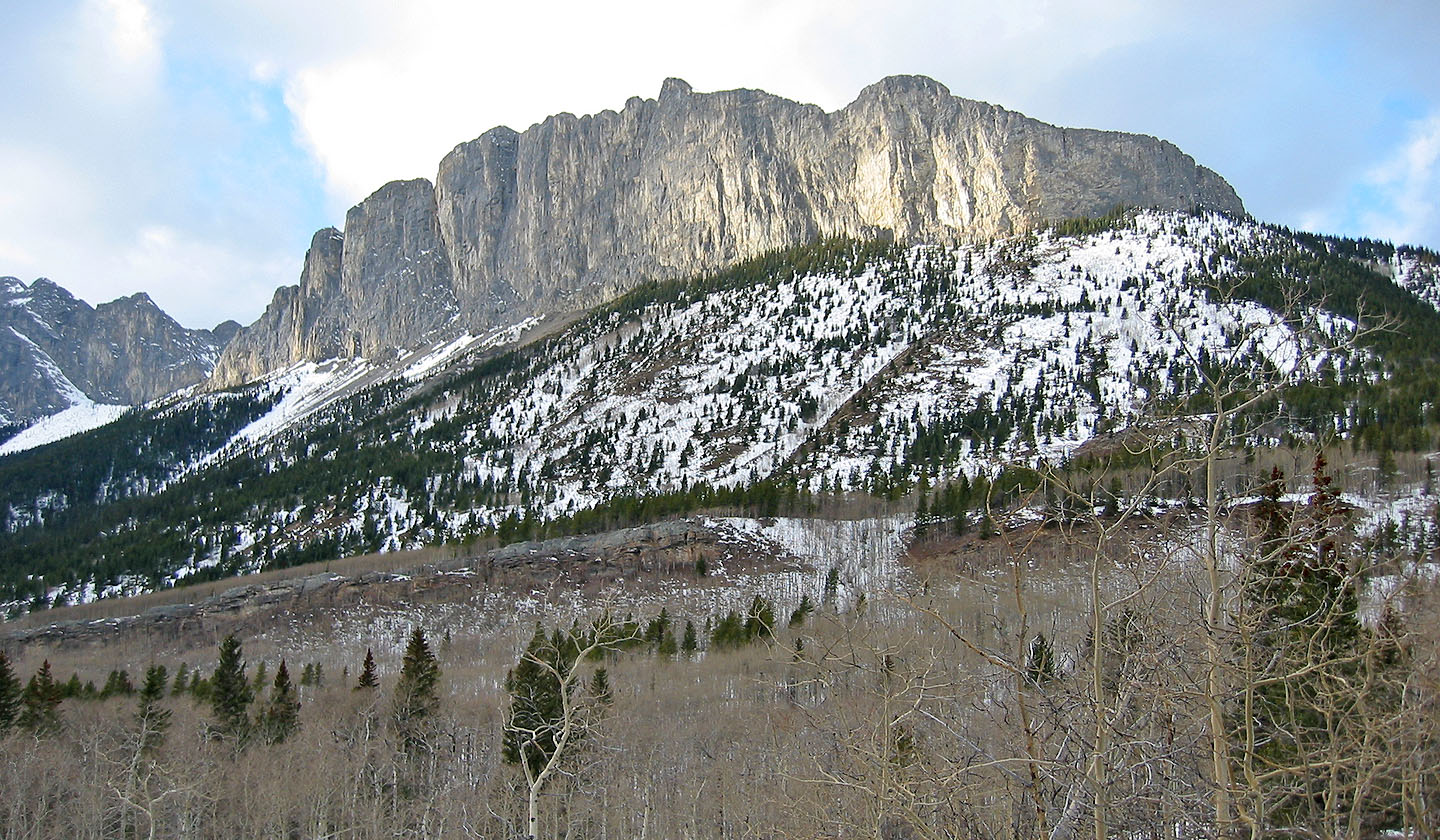 Mount Yamnuska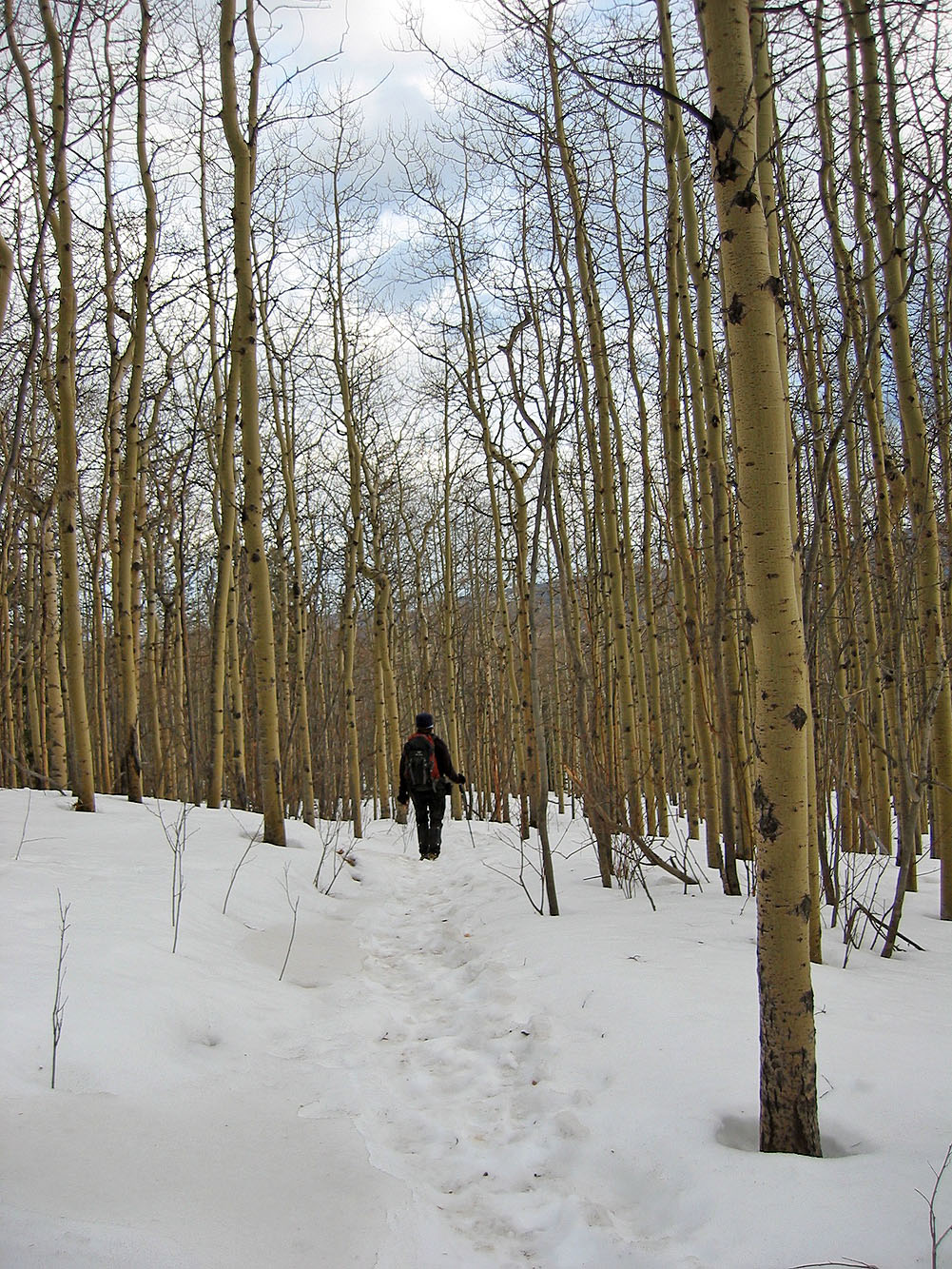 Trail is under snow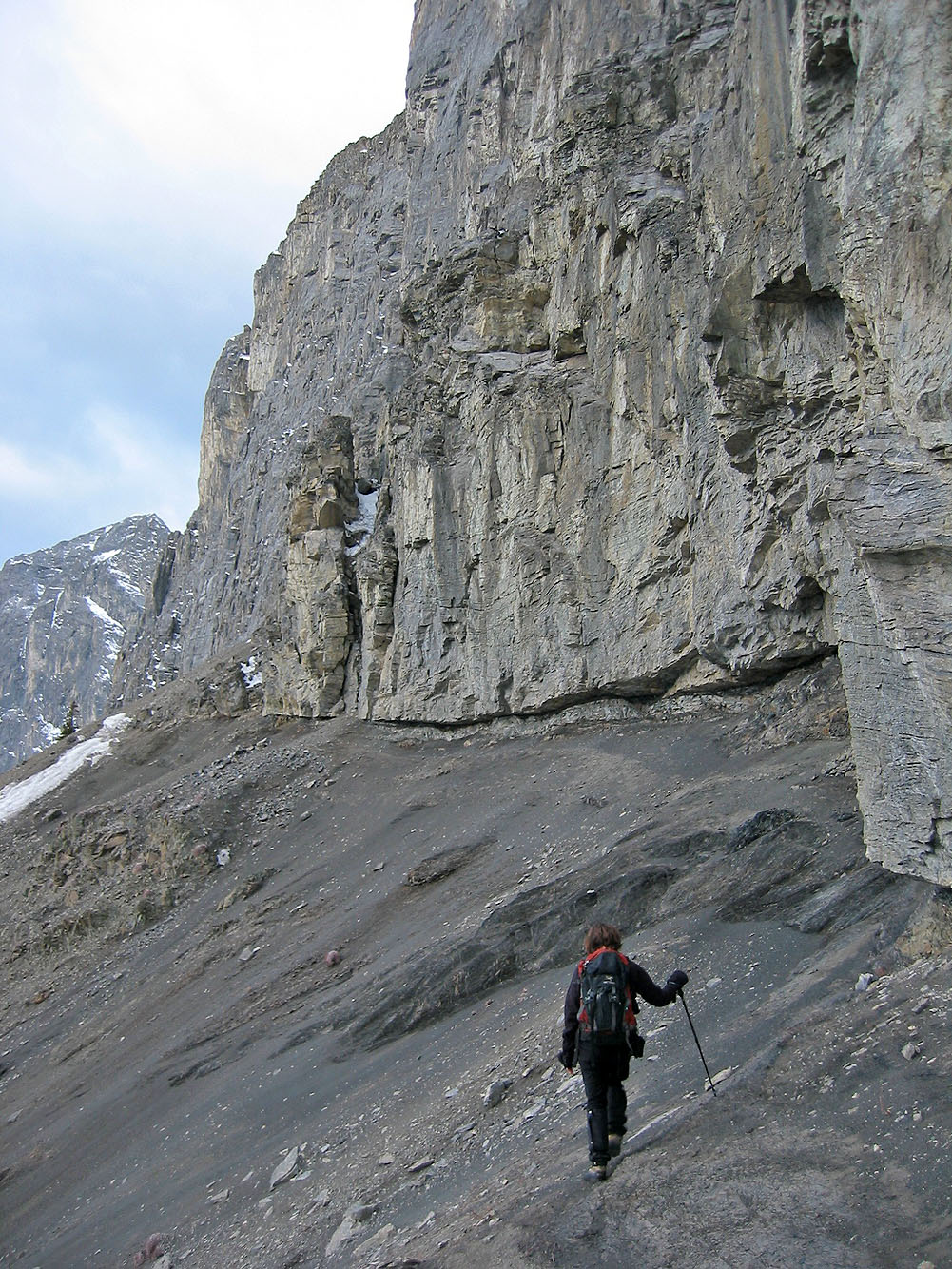 Hiking below the cliffs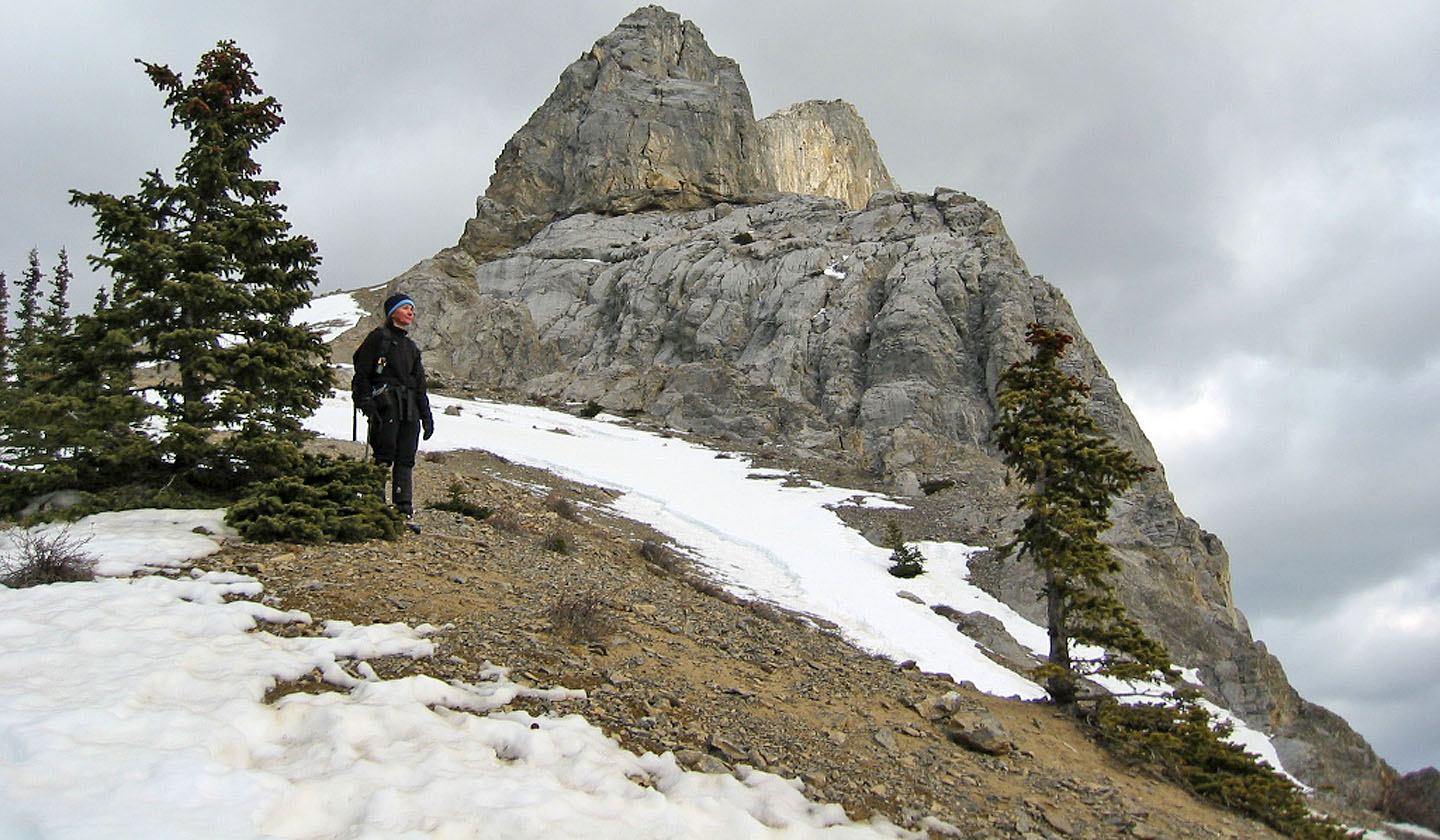 On the col west of the summit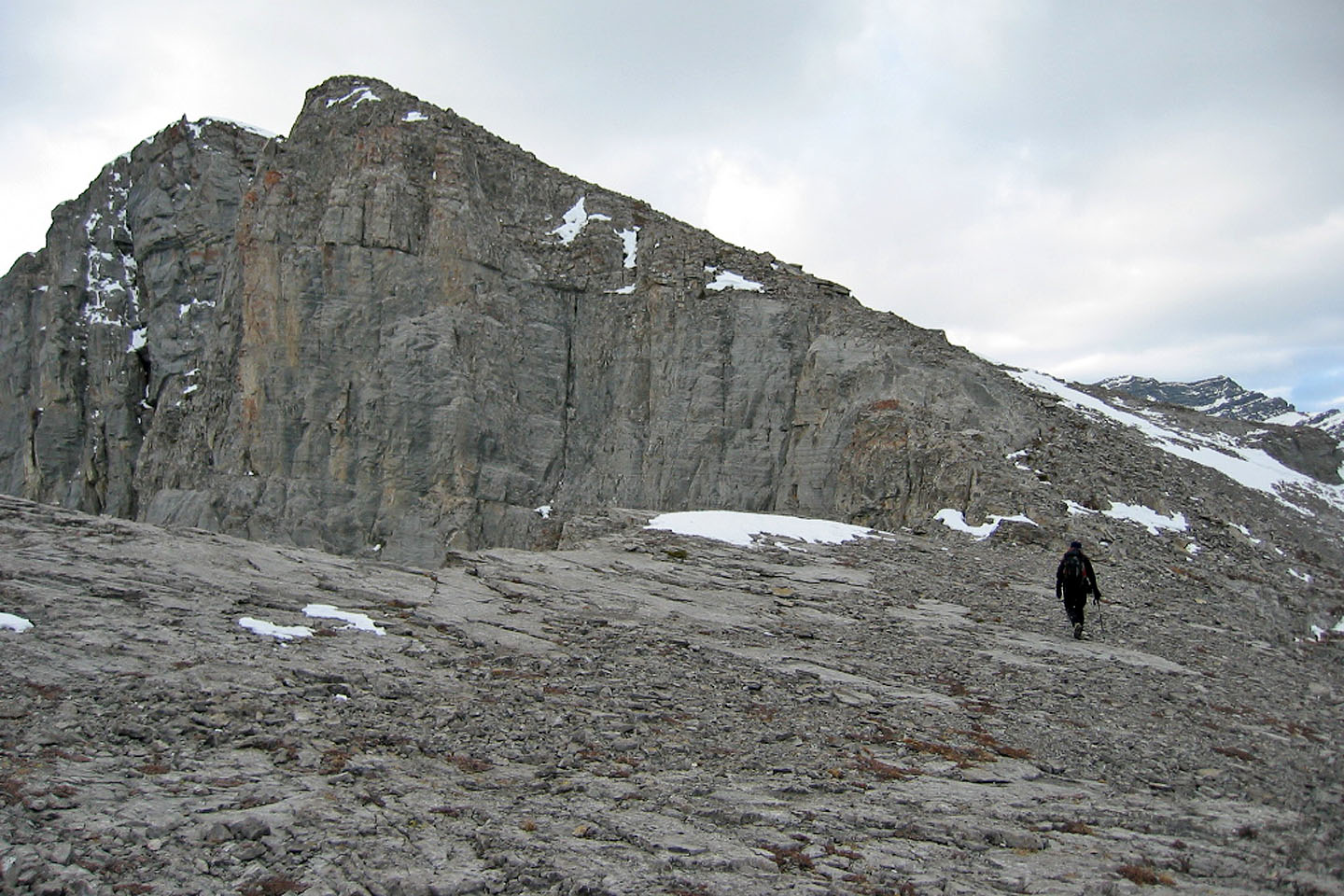 After summiting, we started traversing and then turned back to the summit seen here.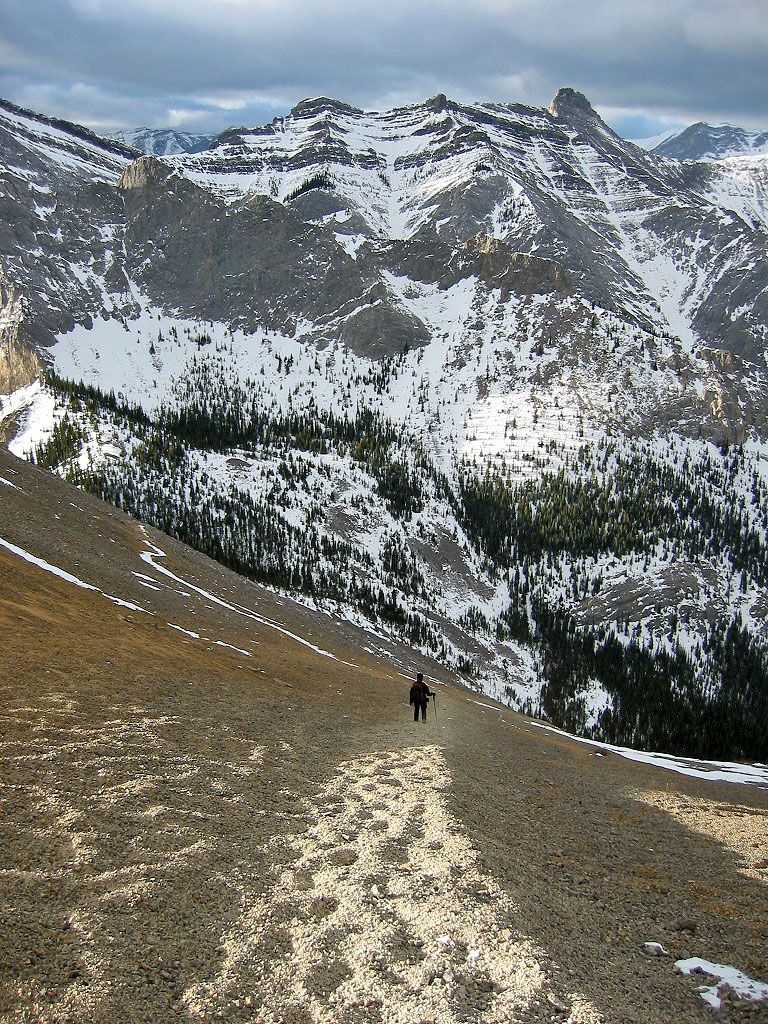 Coming down sunlight scree below the summit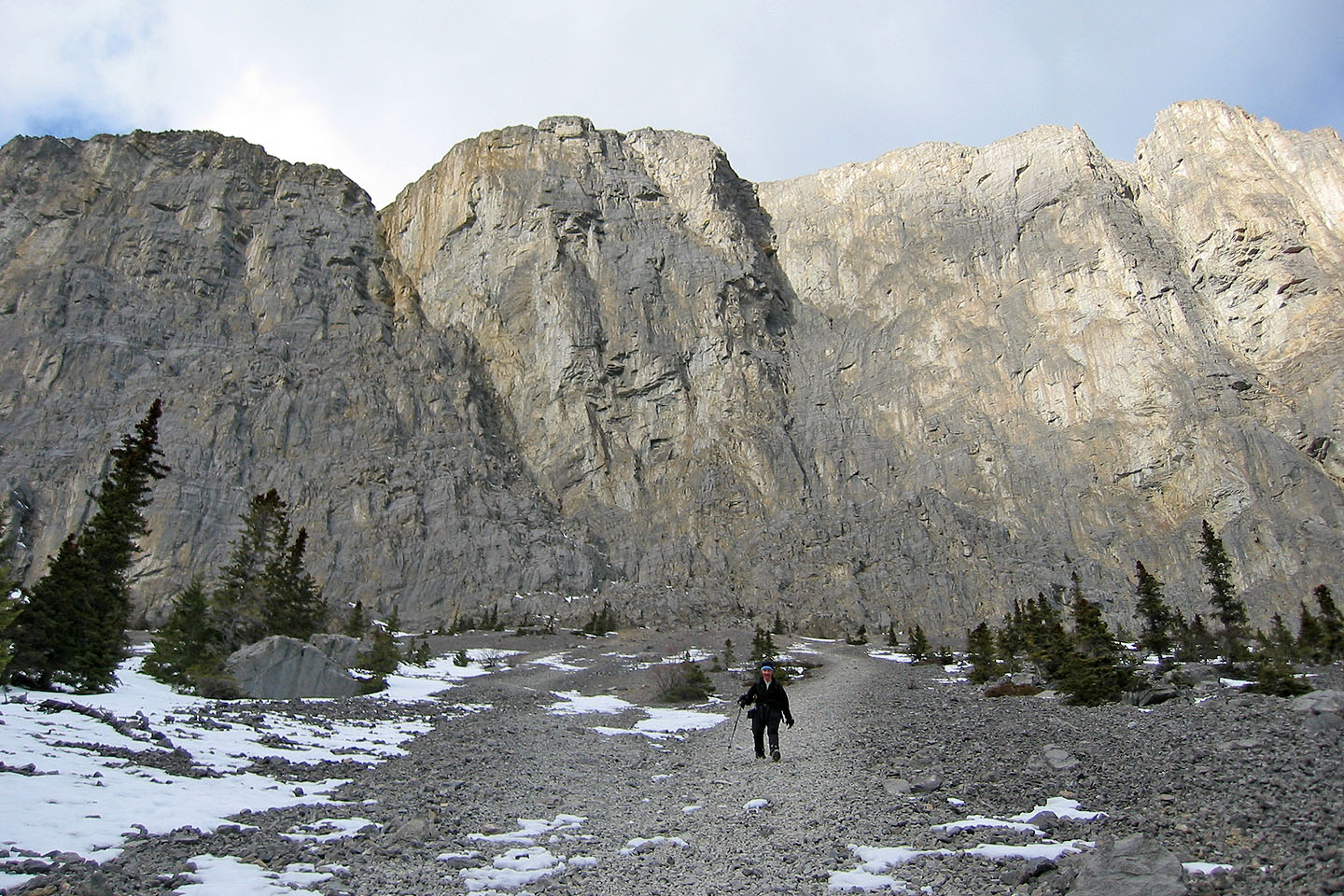 Running down scree on the south face

82 O/3 Canmore