Panorama taken near the summit
Mount Baldy (attempt)
Kananaskis, Alberta
May 3, 2003
Despite the snow, we attempted an early season ascent of Mount Baldy. However, snow cornices stopped us just shy of the summit.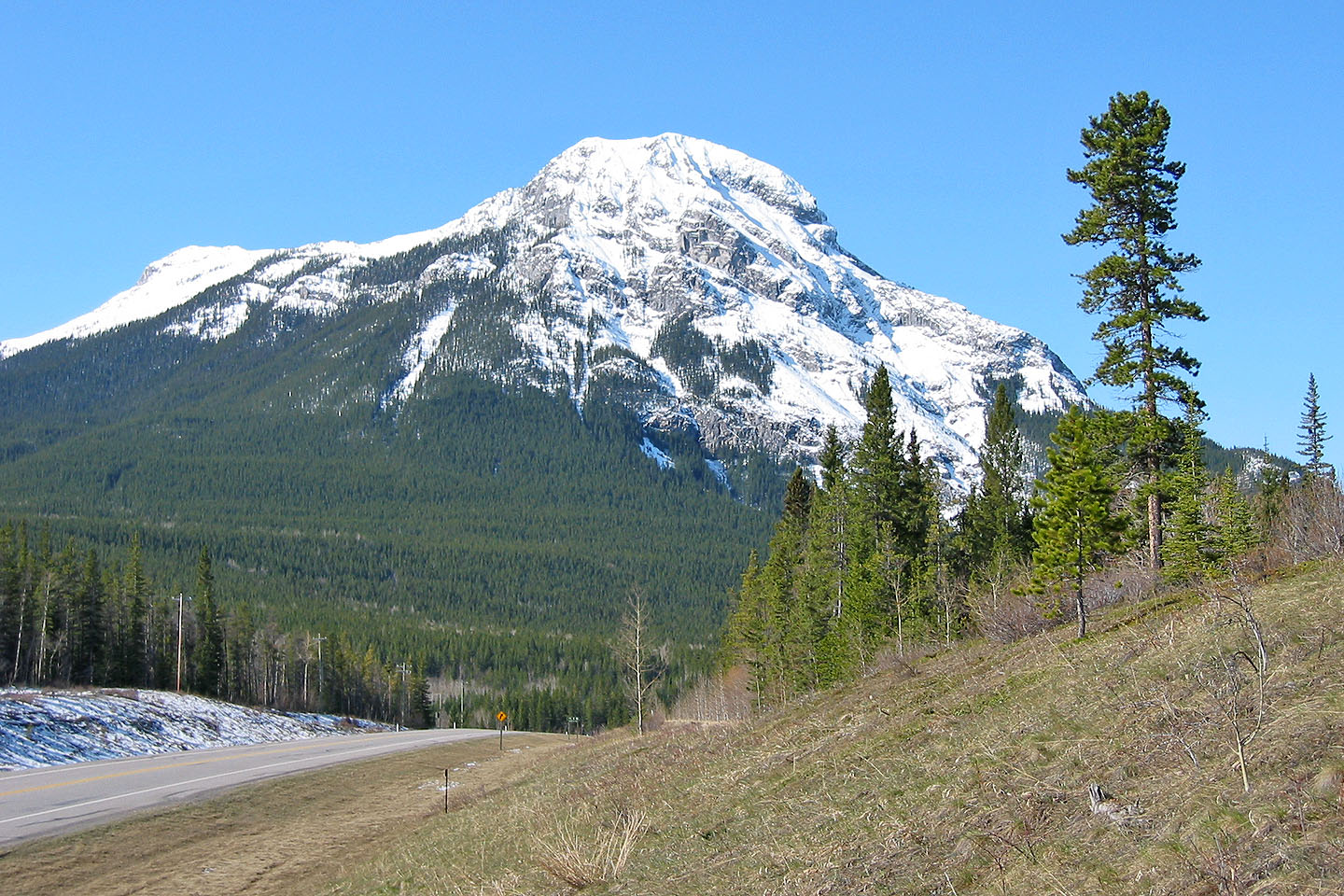 Mount Baldy from the info centre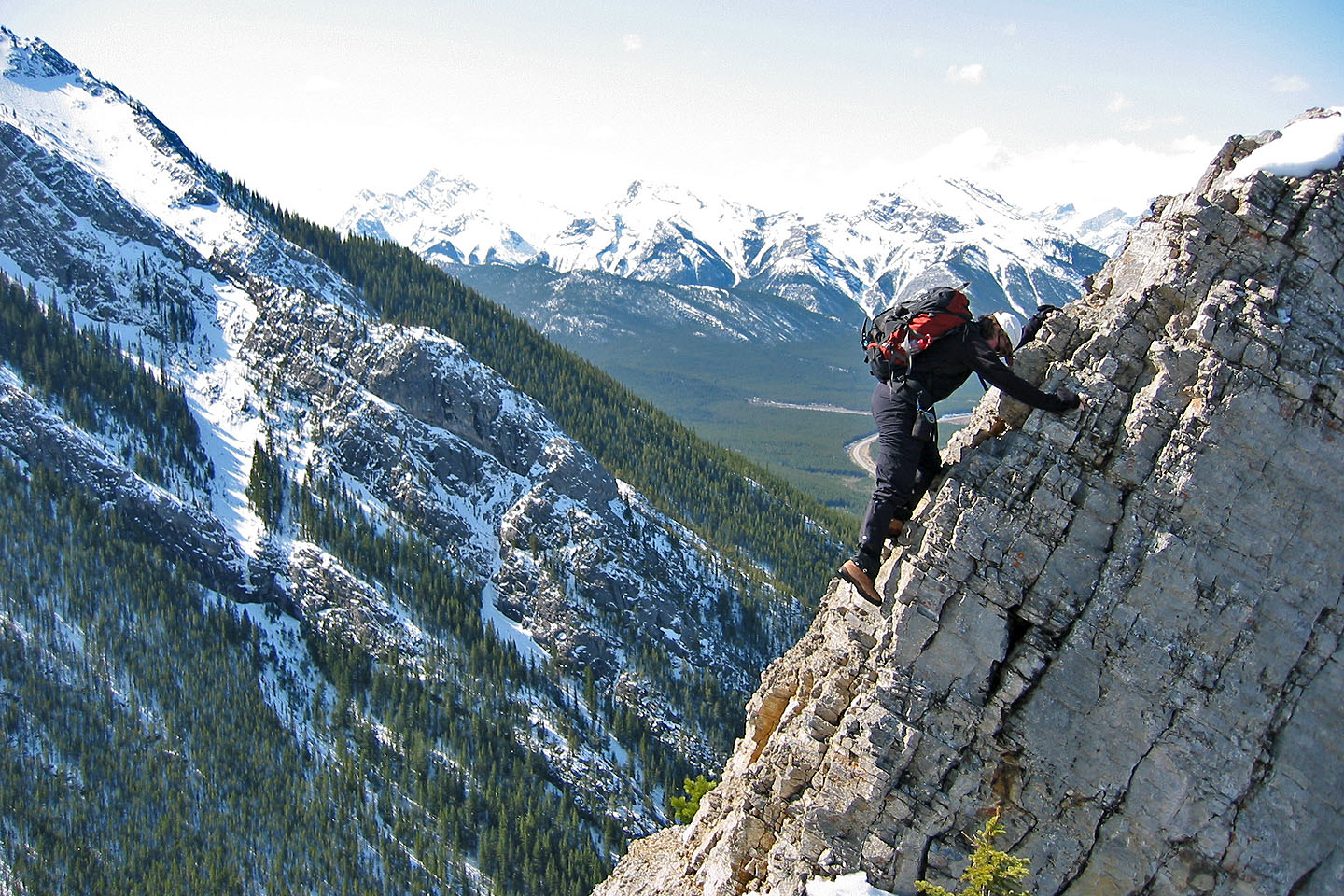 Dinah takes on the crux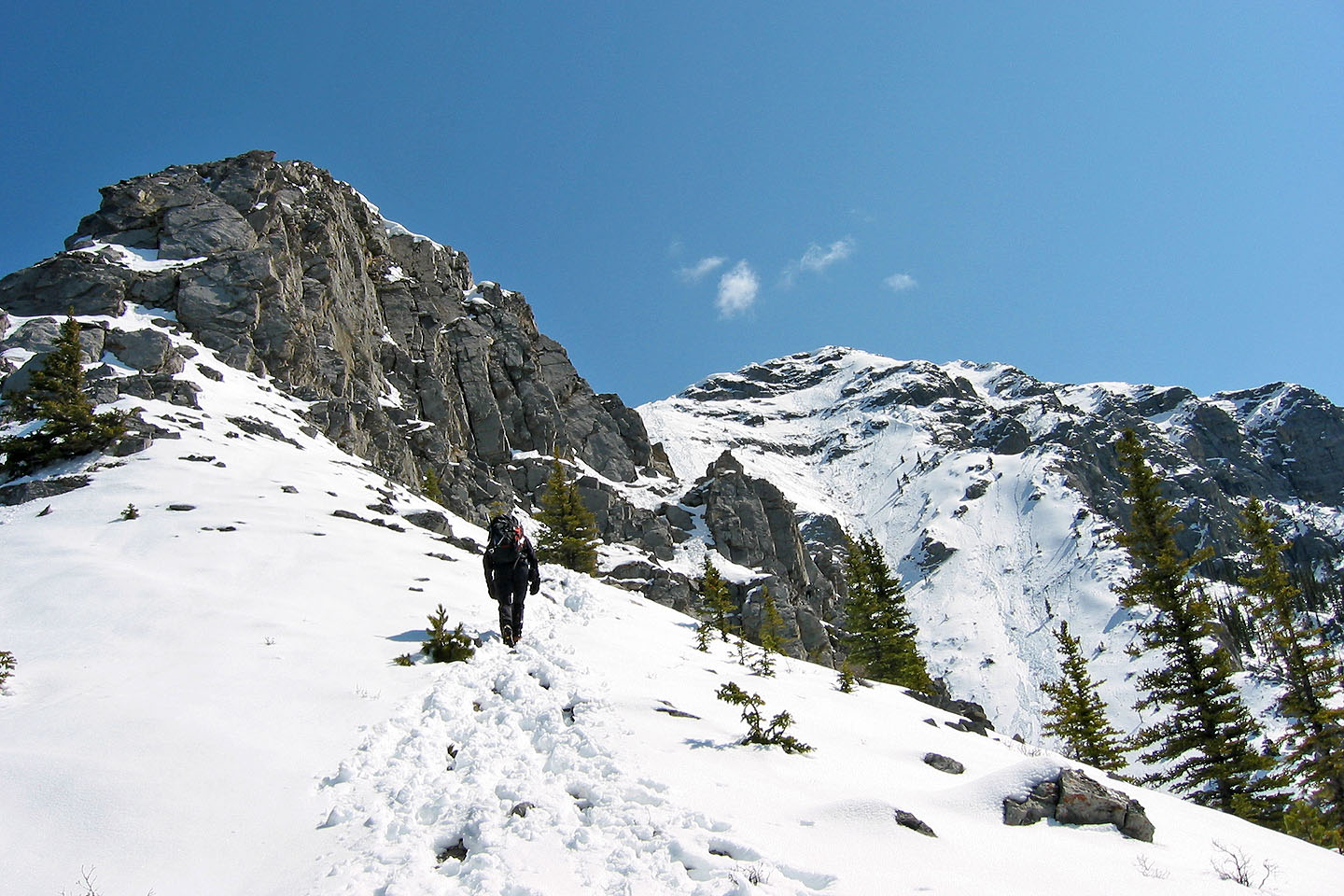 The gendarme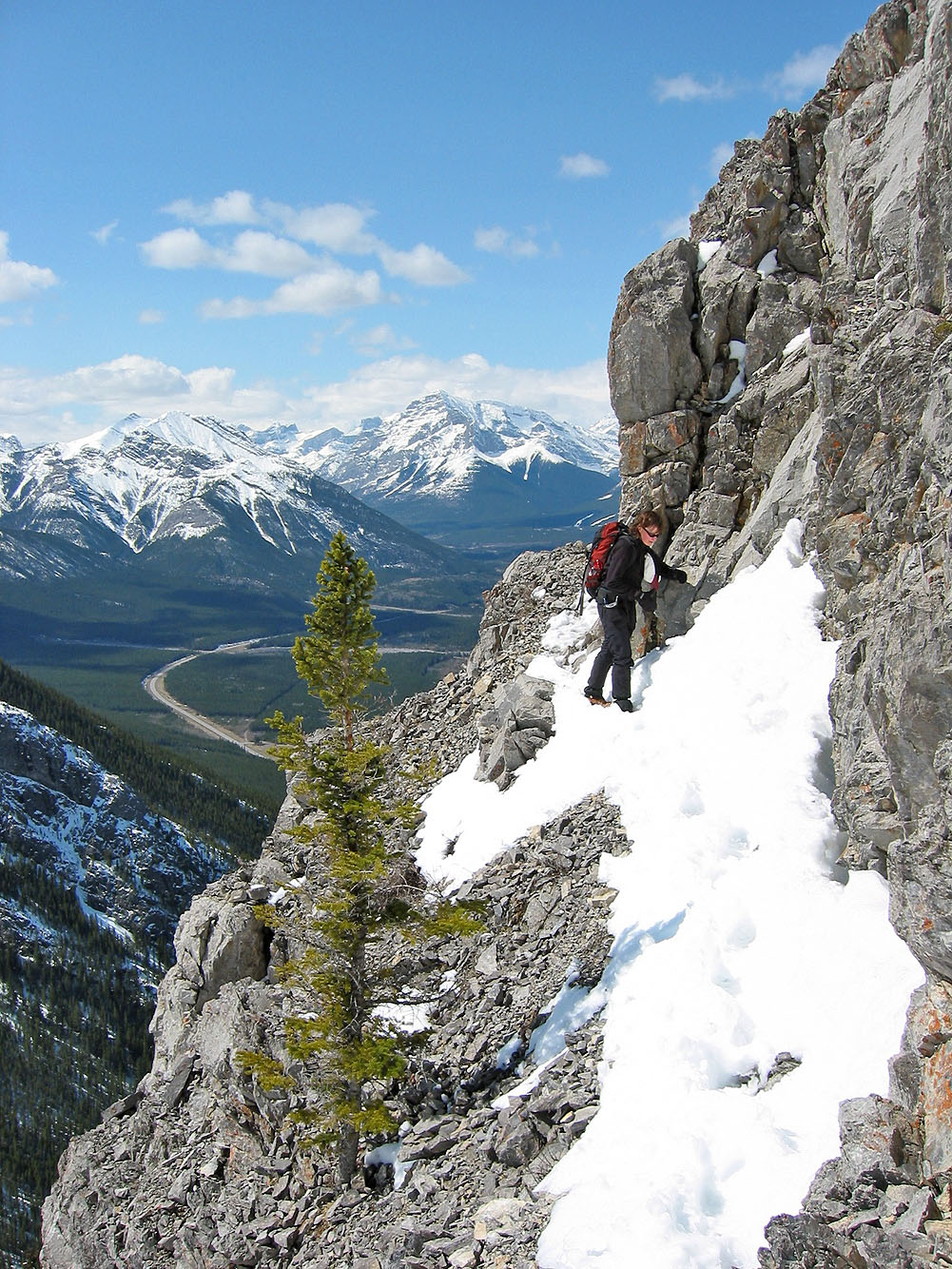 Detouring around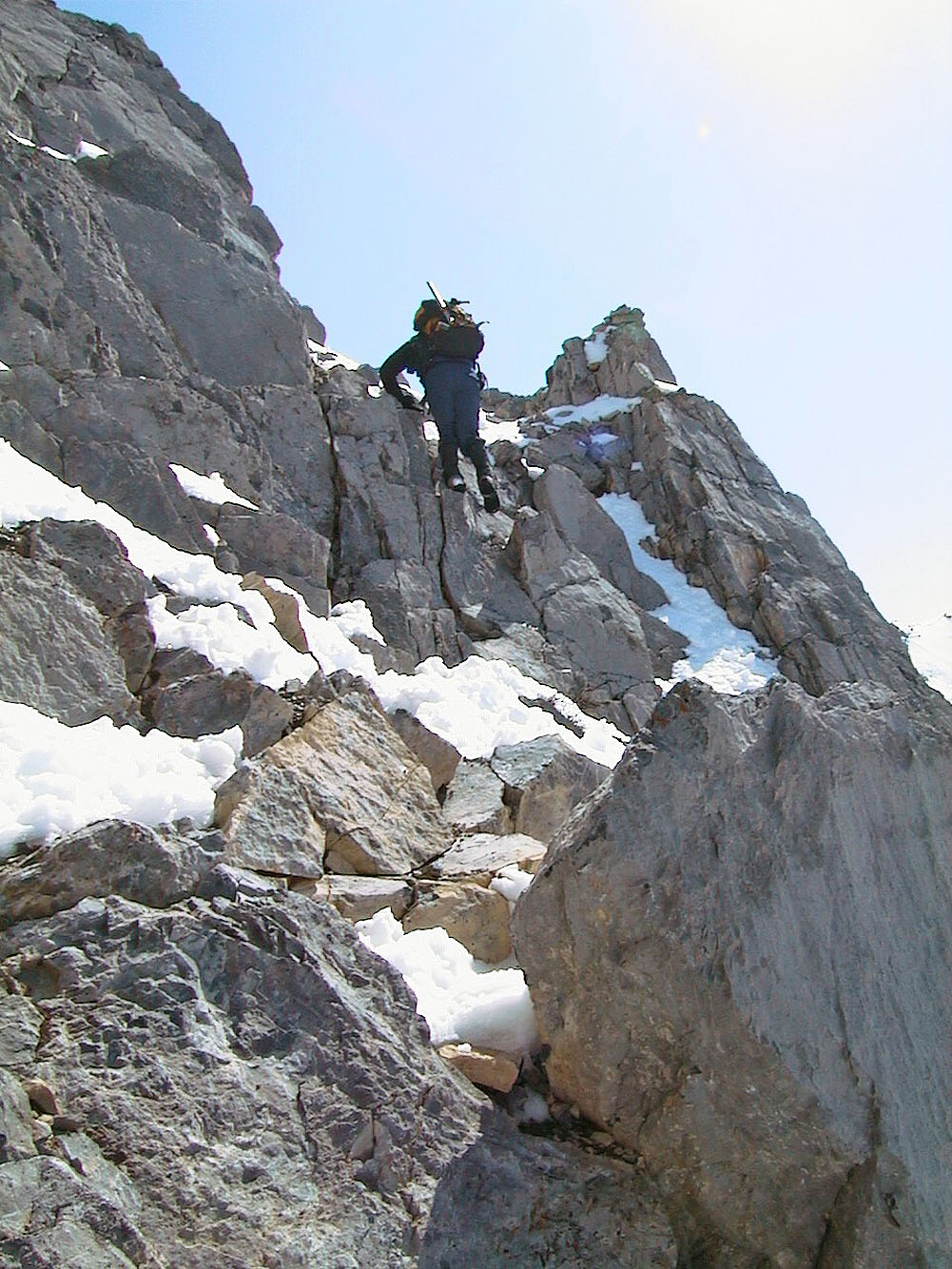 Some easy scrambling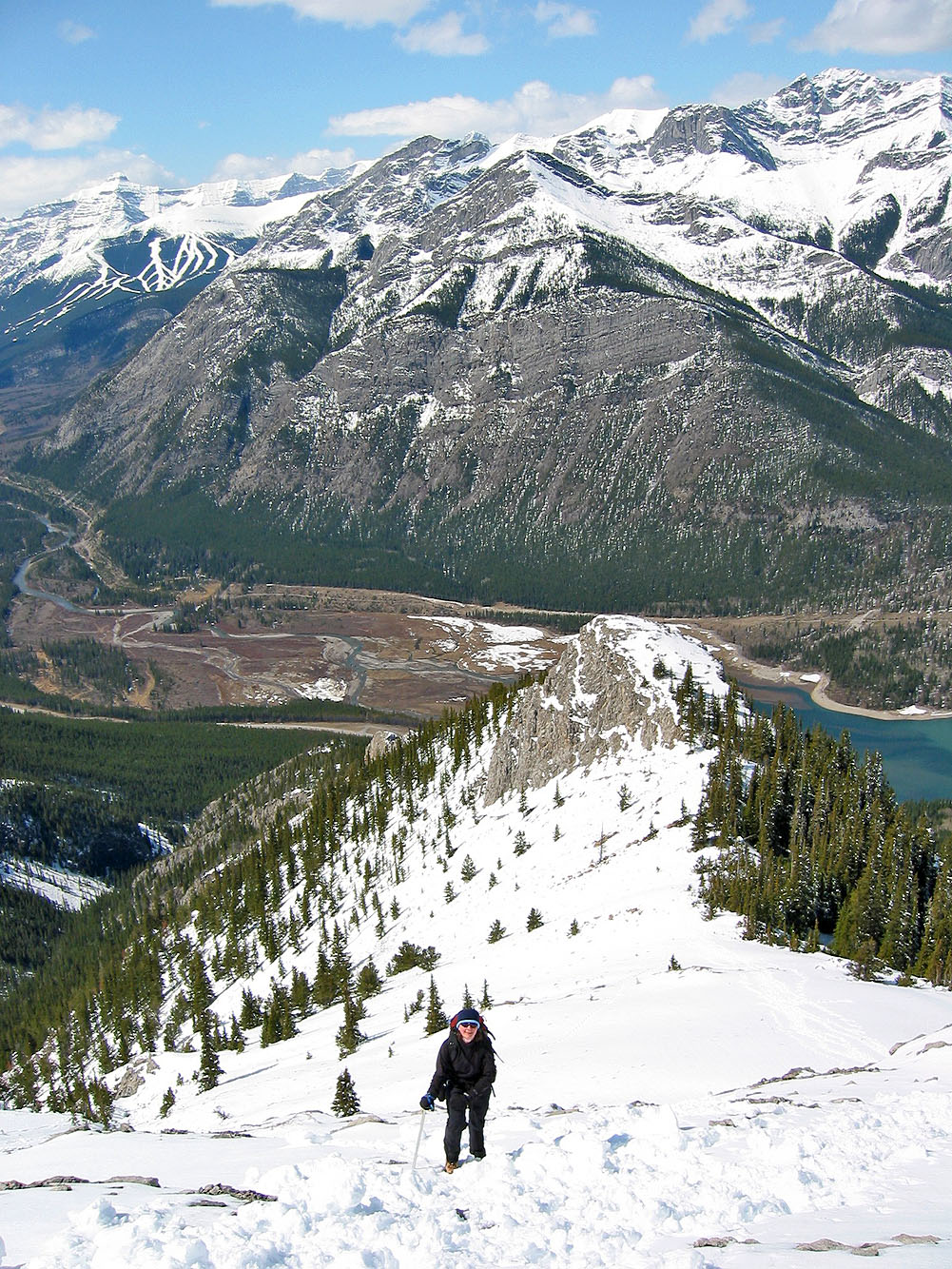 We leave the gendarme behind.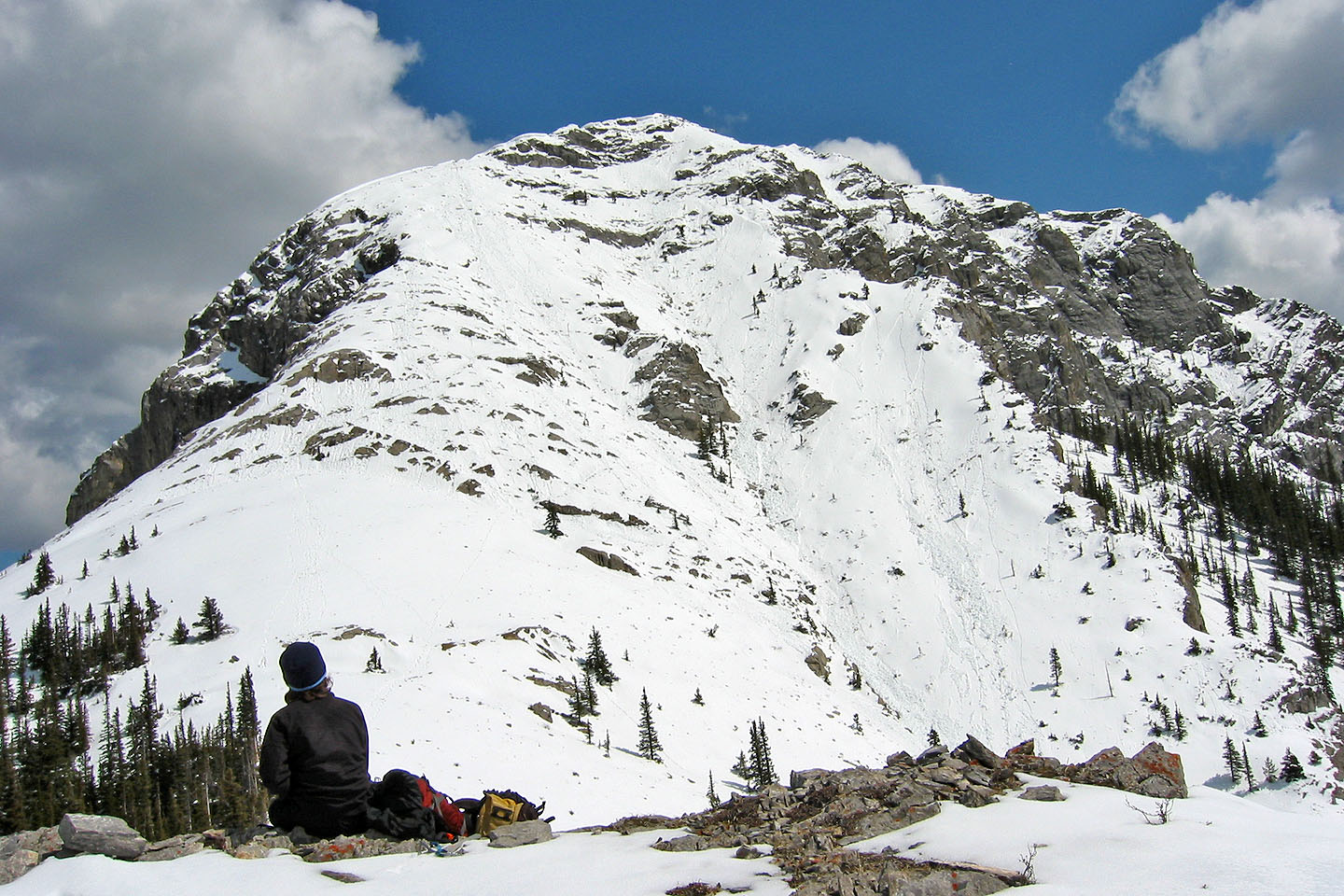 The summit

Snow-covered slopes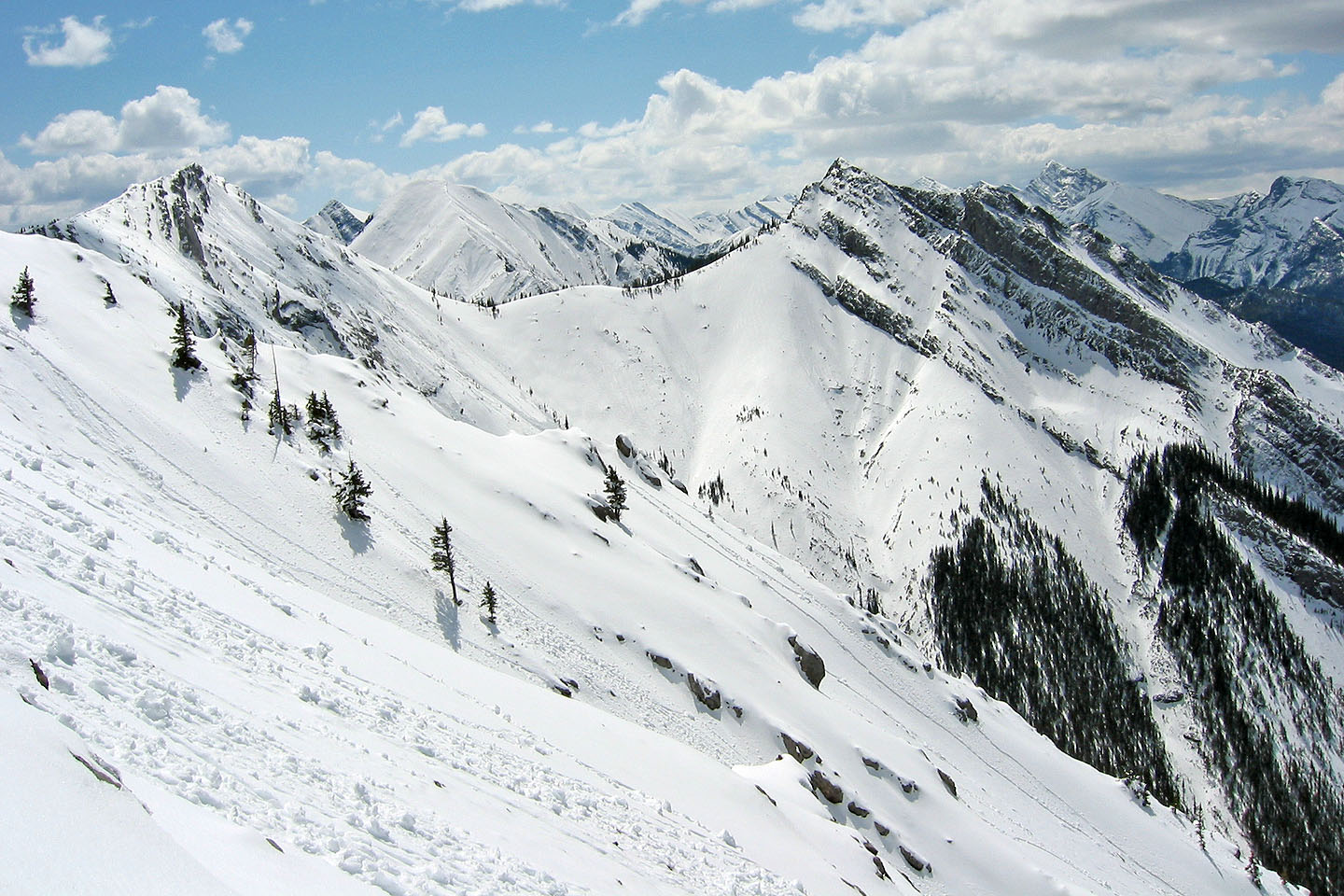 Too much snow!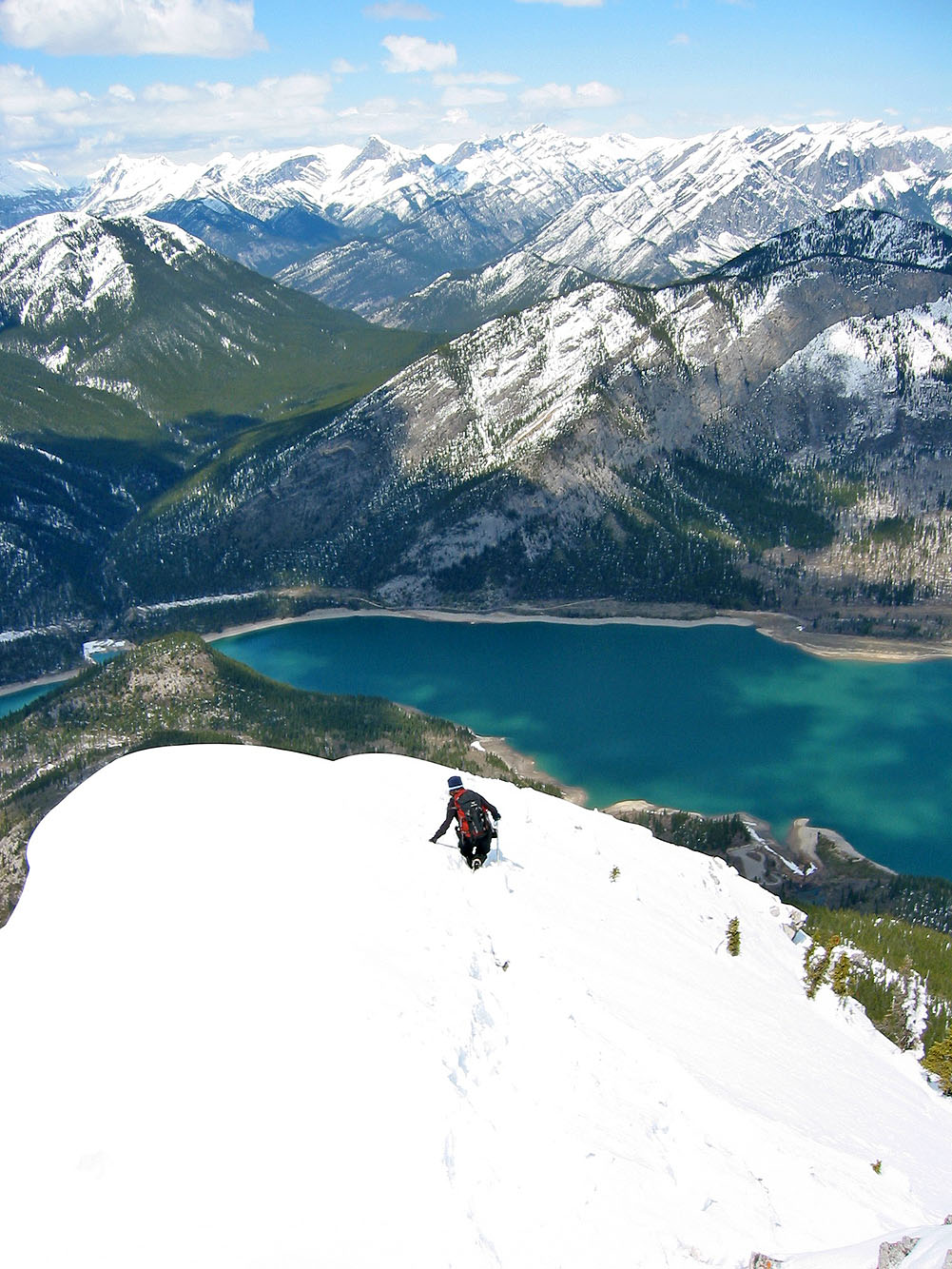 Turning back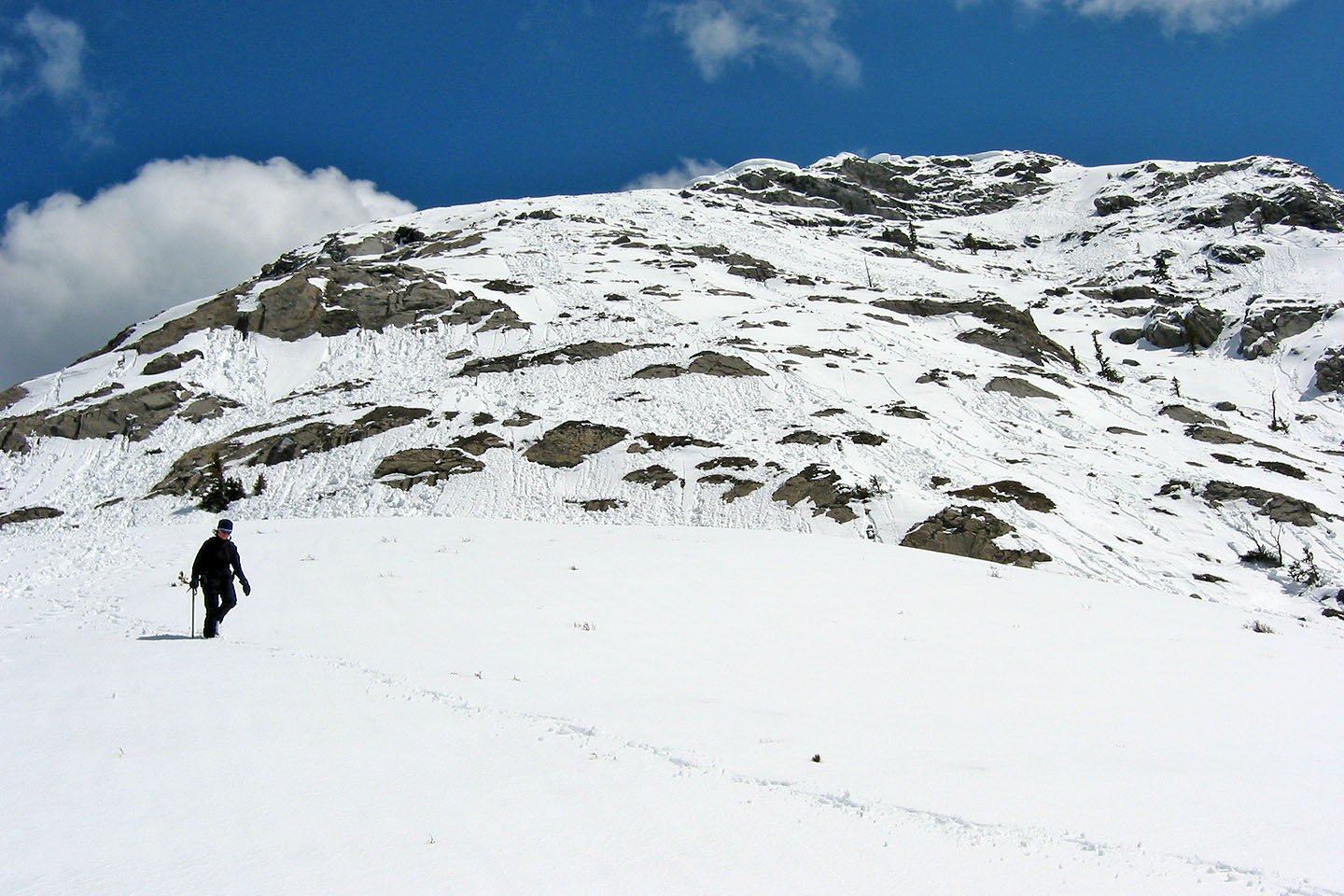 Pinwheels in the snow