bobspirko.ca | Home | Canada Trips | US Trips | Hiking | Snowshoeing | MAP | About
Pilot Mountain (Attempt)
Banff, Alberta
July 28, 2001
Using Kane's description, Dale, Anita and I had no difficulty following the instructions. We hiked up Redearth fire road and followed the drainage to the basin. After slogging across the basin, we hiked to right end of the cliff band where we could easily climbed it.
We continued climbing and made it past the rock flake without difficulty. But a storm moved in, and we were stopped at the first cliff band. We searched for a way up, but found the snow-covered rock too treacherous to negotiate. We couldn't even see anything in the driving snow. We turned back about 40 m from the top.
After dropping down for a way, Anita and Dale decided to descend a different drainage. I wasn't able to convince them that it was risky – cliff bands have a way of popping up in unknown territory – so I prayed we would not be turned back.
At 808720 we followed the drainage down. Fortunately we encountered no difficulties. There was one cliff band with a waterfall but we were able to bushwhack around it on the west side.
The descent became easier after that. We even picked up on a trail and followed it most of the way back to the fire road. In fact, the next time I did Pilot Mountain, I used this drainage for an ascent route. By biking farther up the fire road to this drainage I would knock off a lot of elevation and distance before setting foot on Pilot Mountain.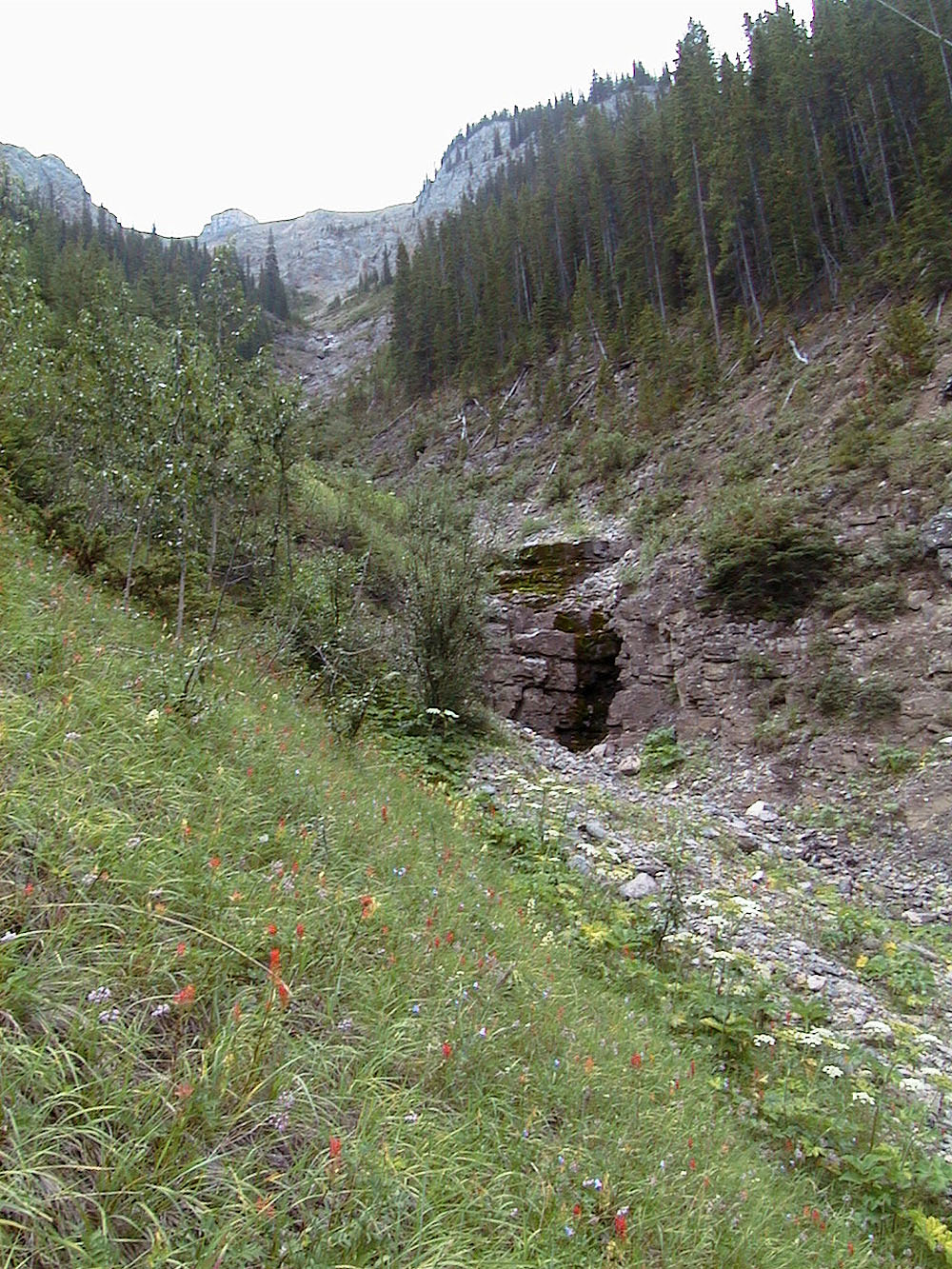 The drainage leading to the basin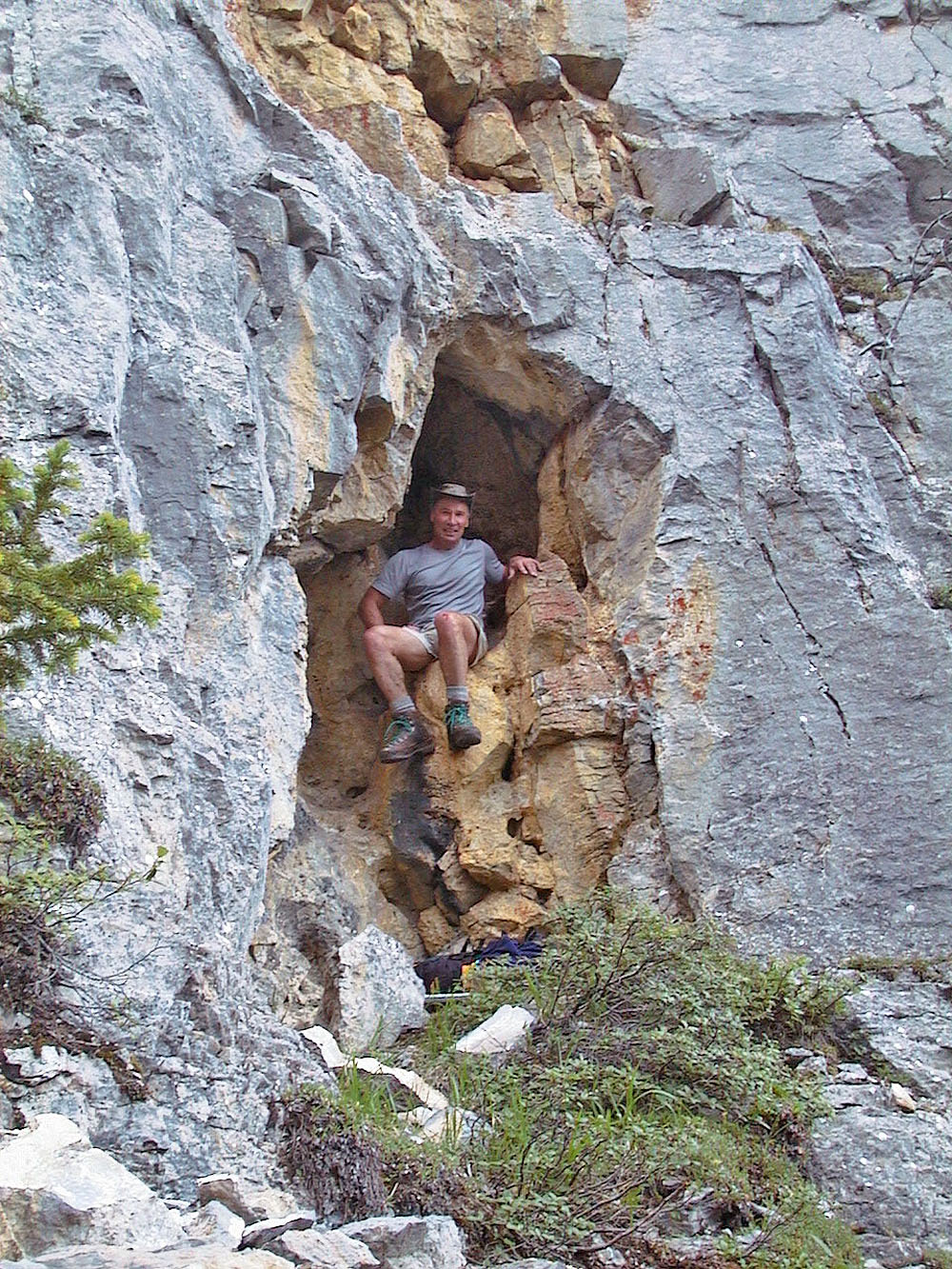 I find an interesting opening along the way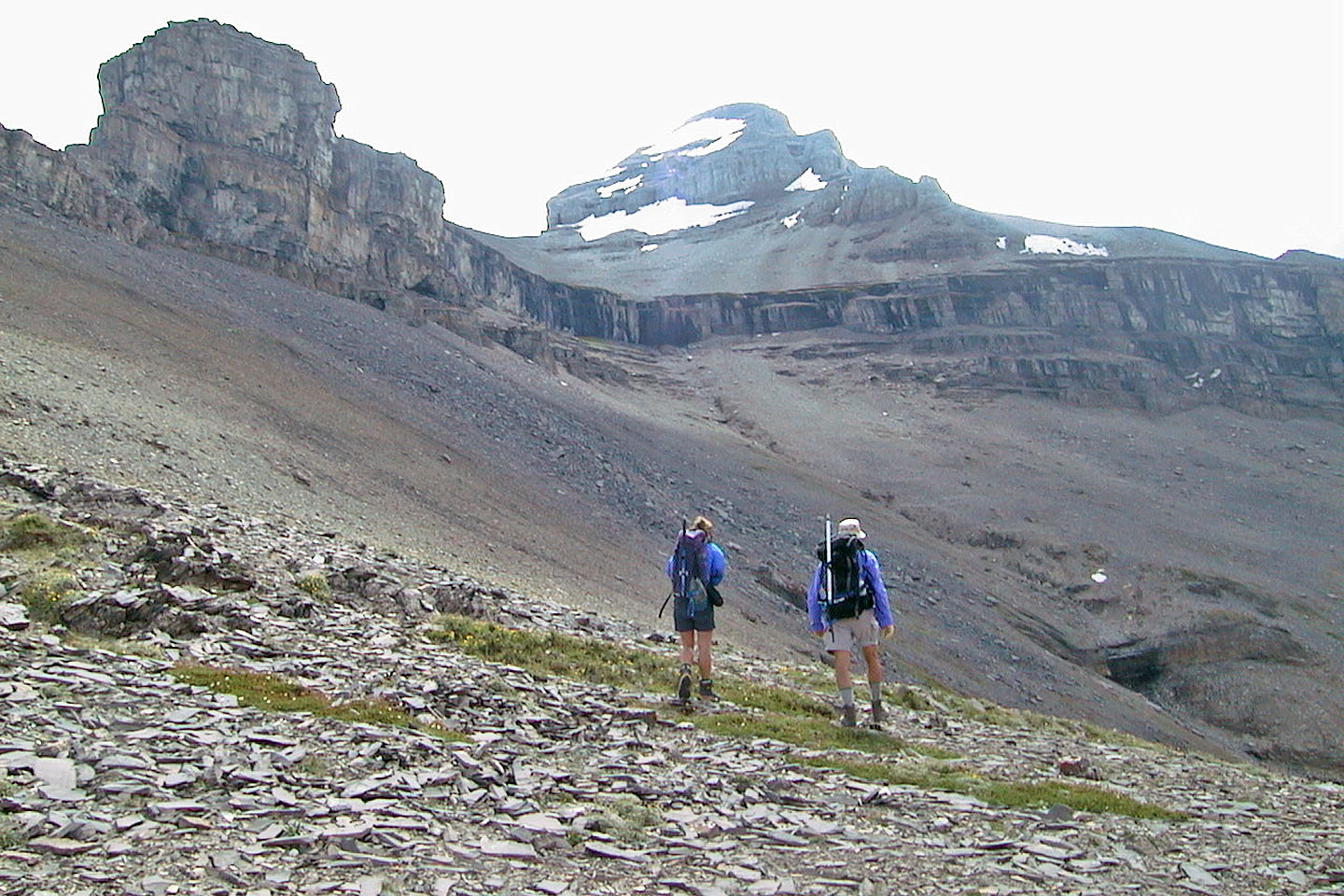 It's a long slog around the scree basin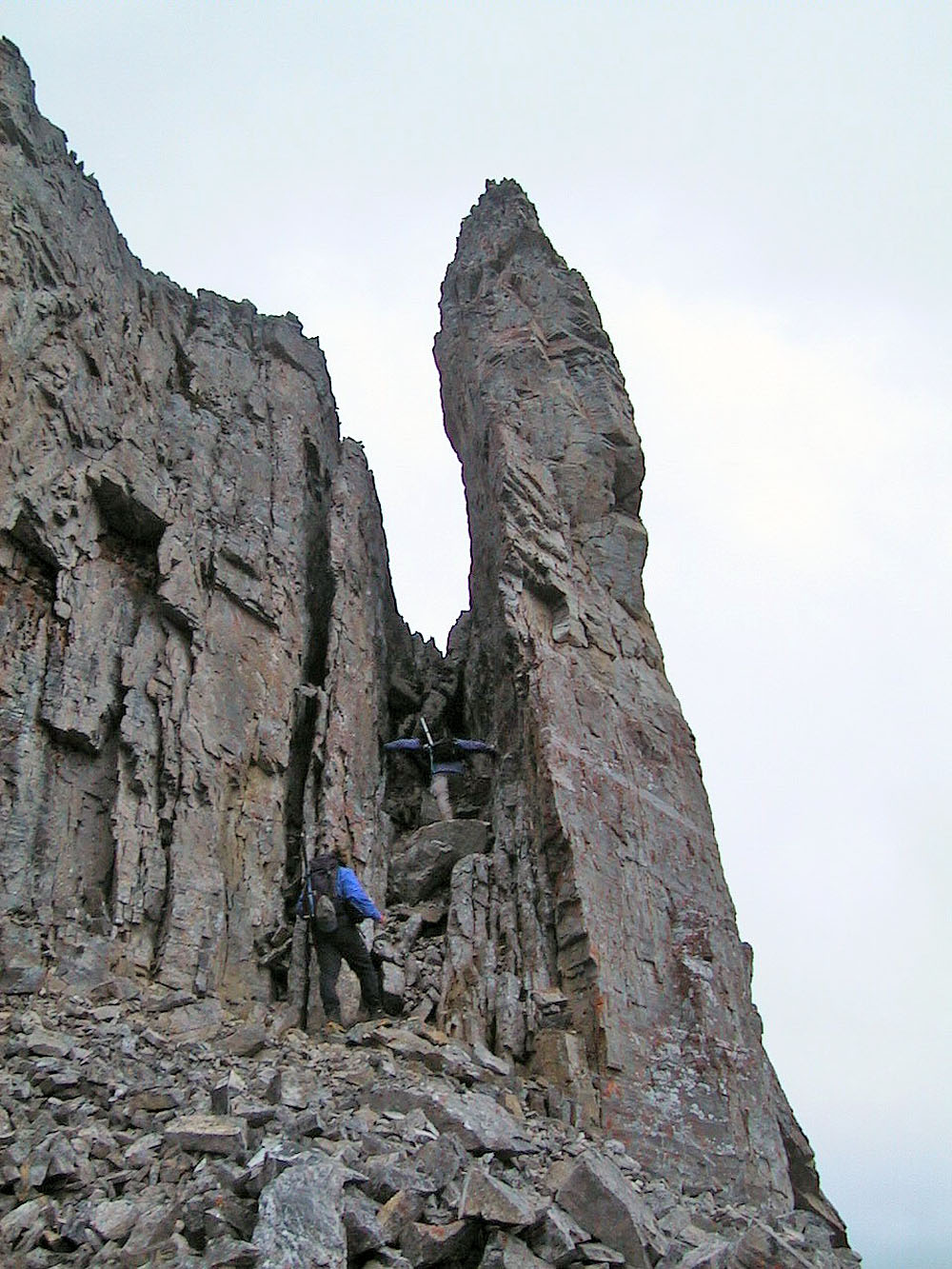 The chimney by the flake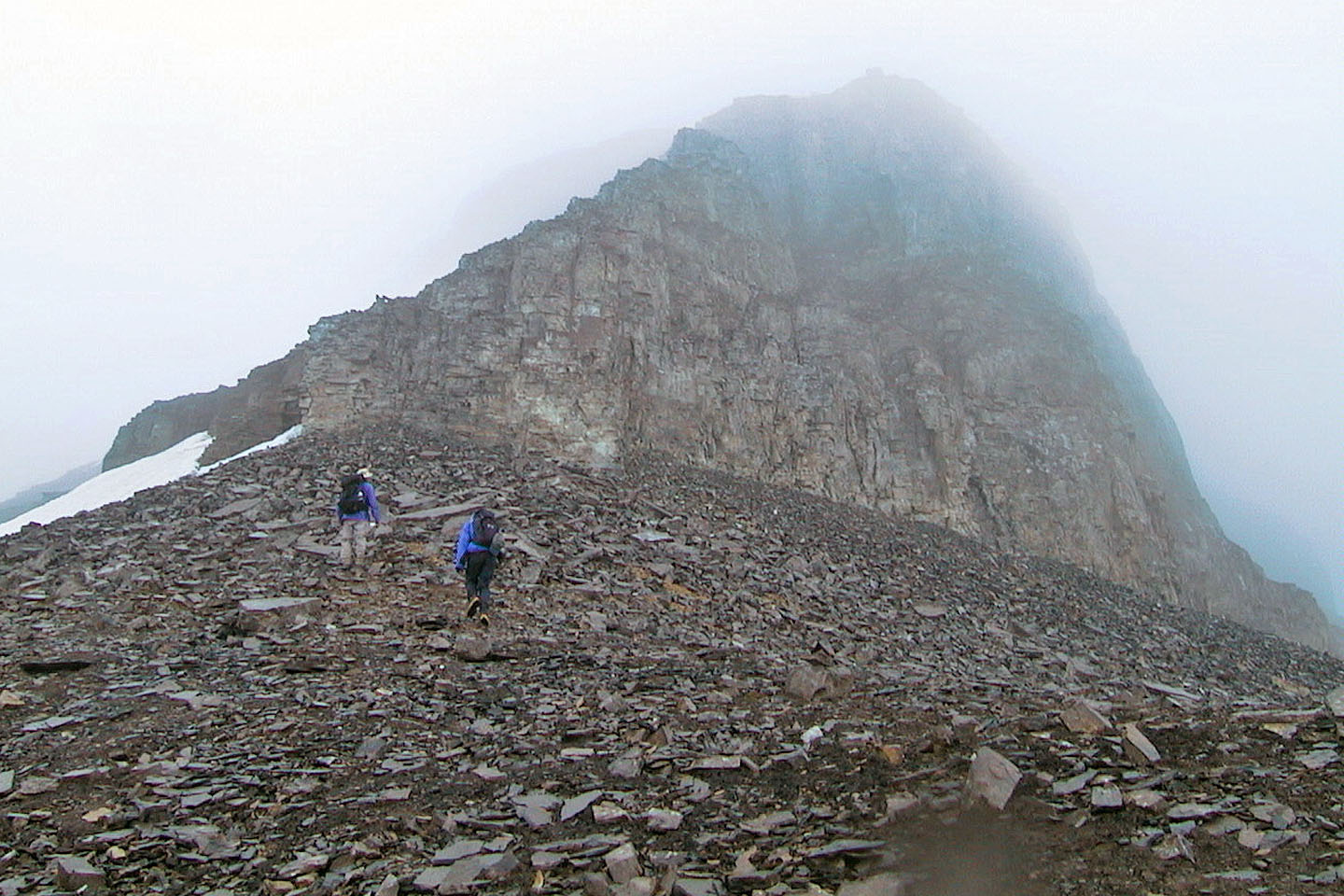 As we near the summit bad weather moves in.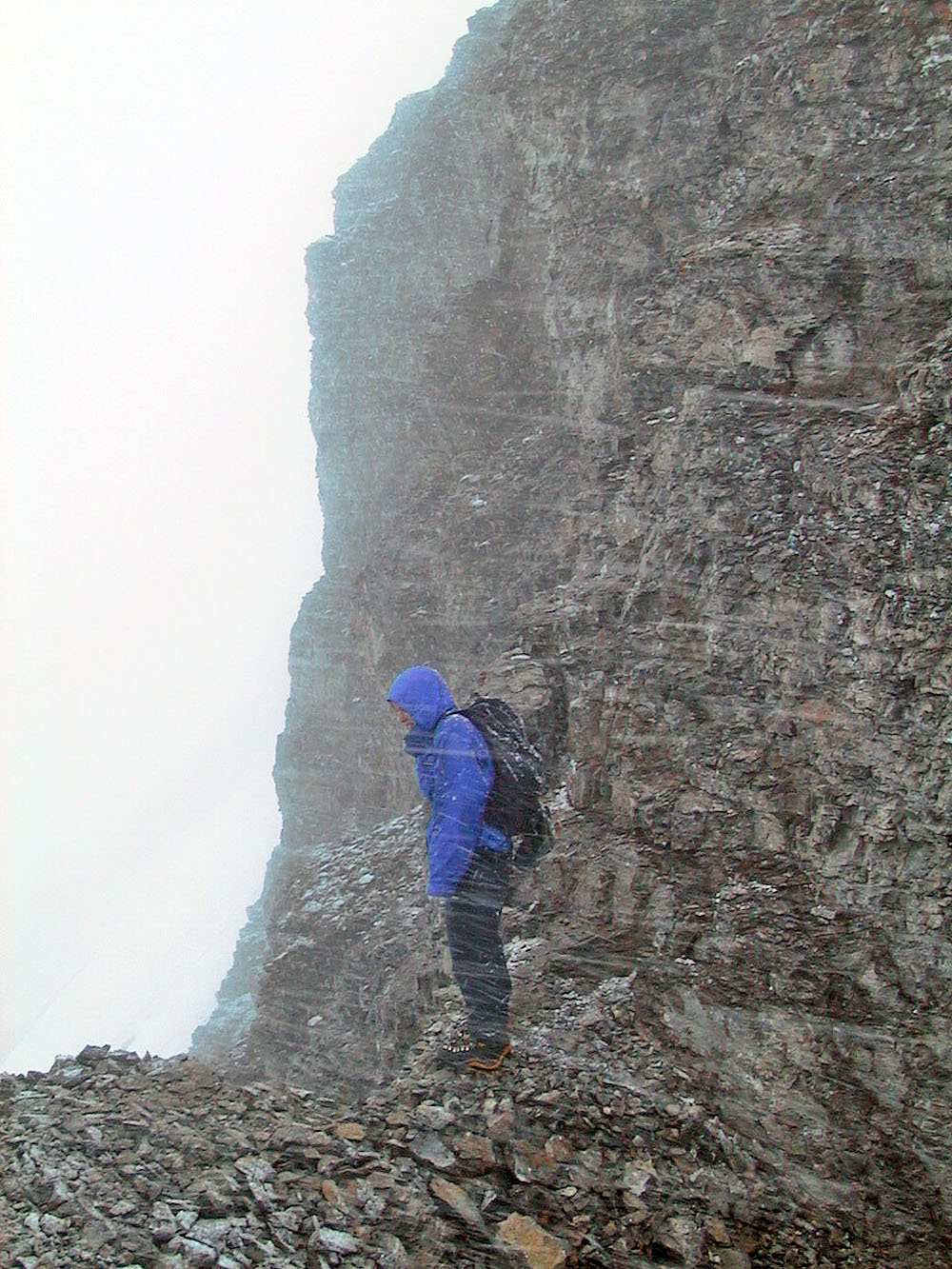 We turned around a this point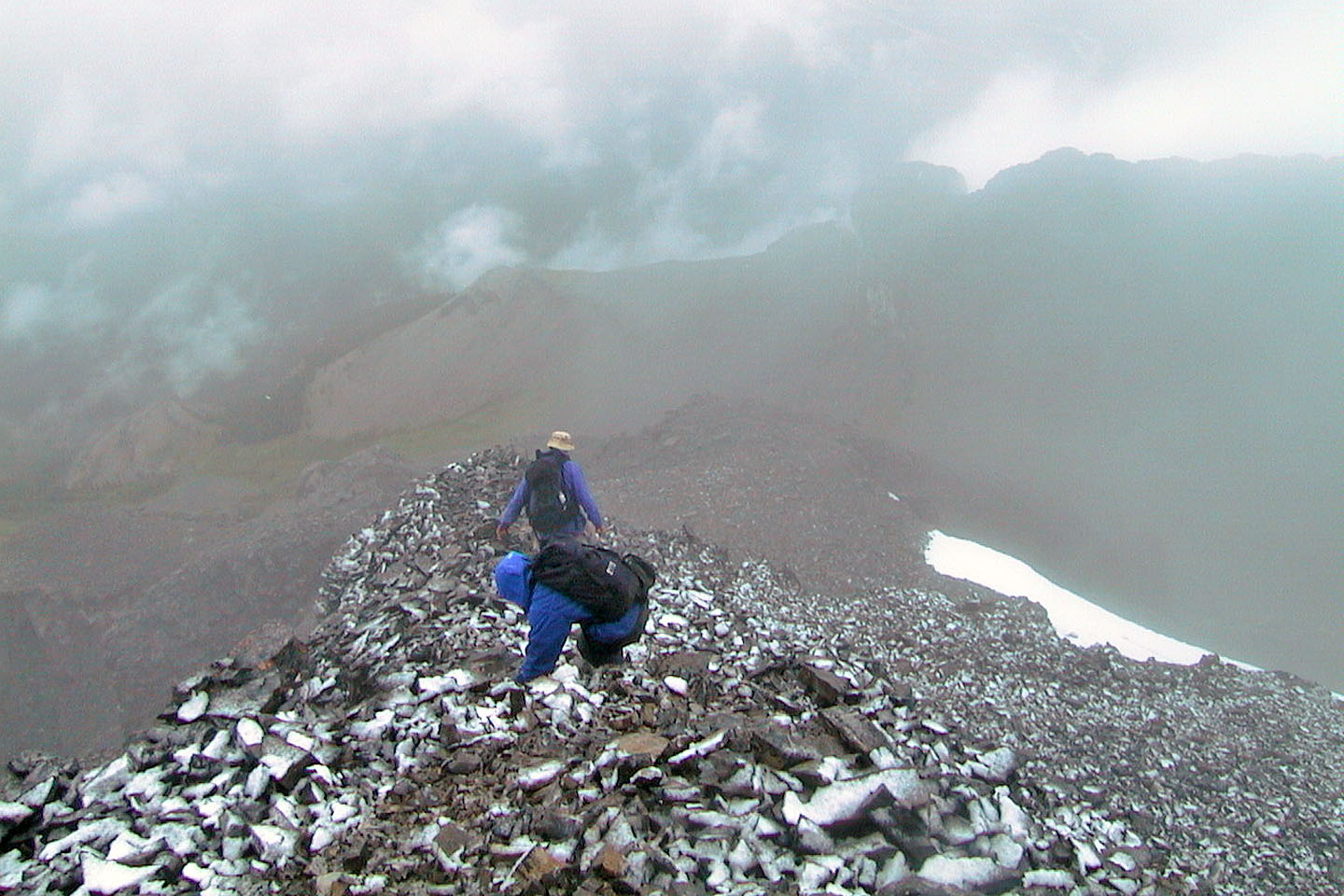 Snow makes our descent difficult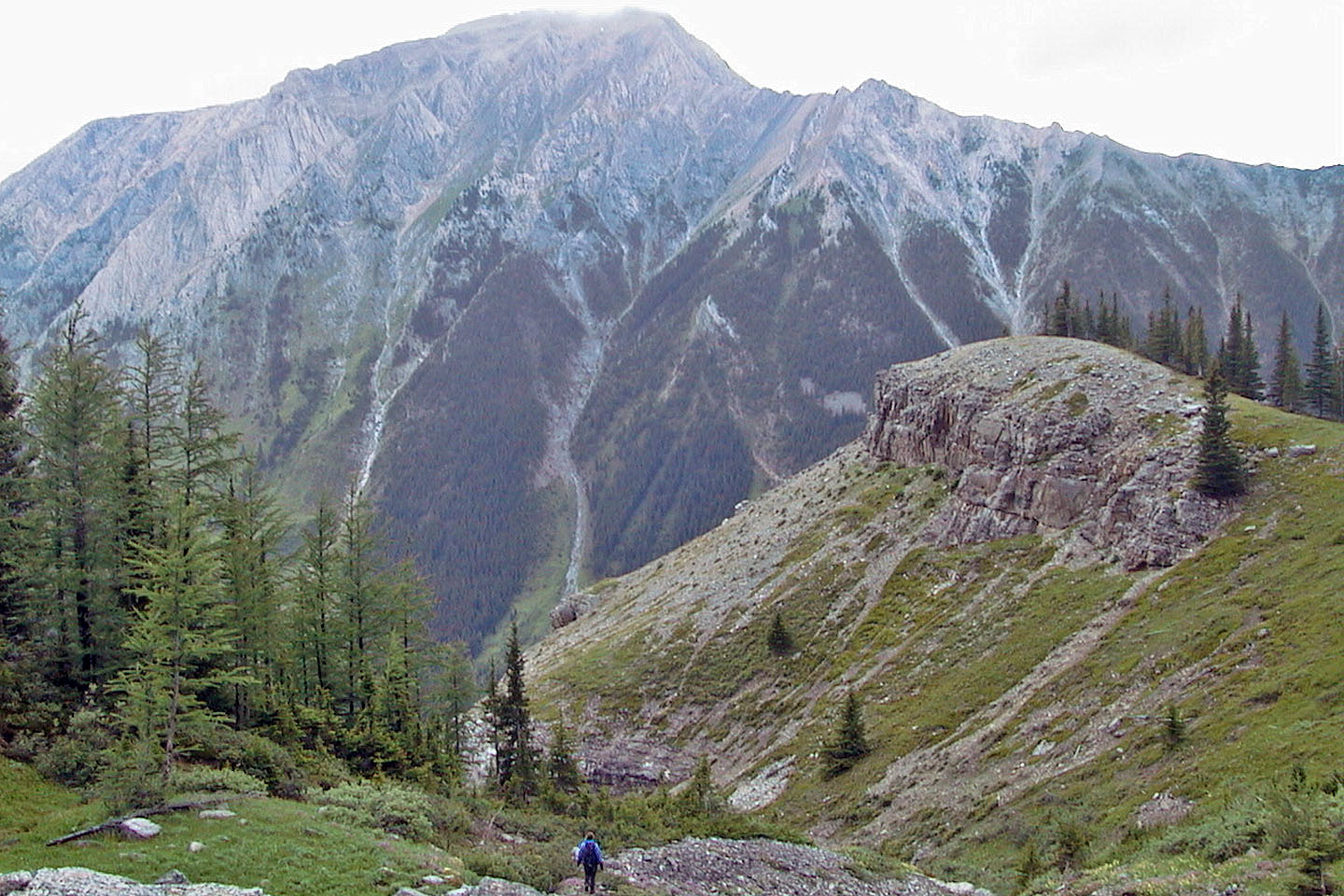 From the end of the rock band we descended straight down (mouse over to look back)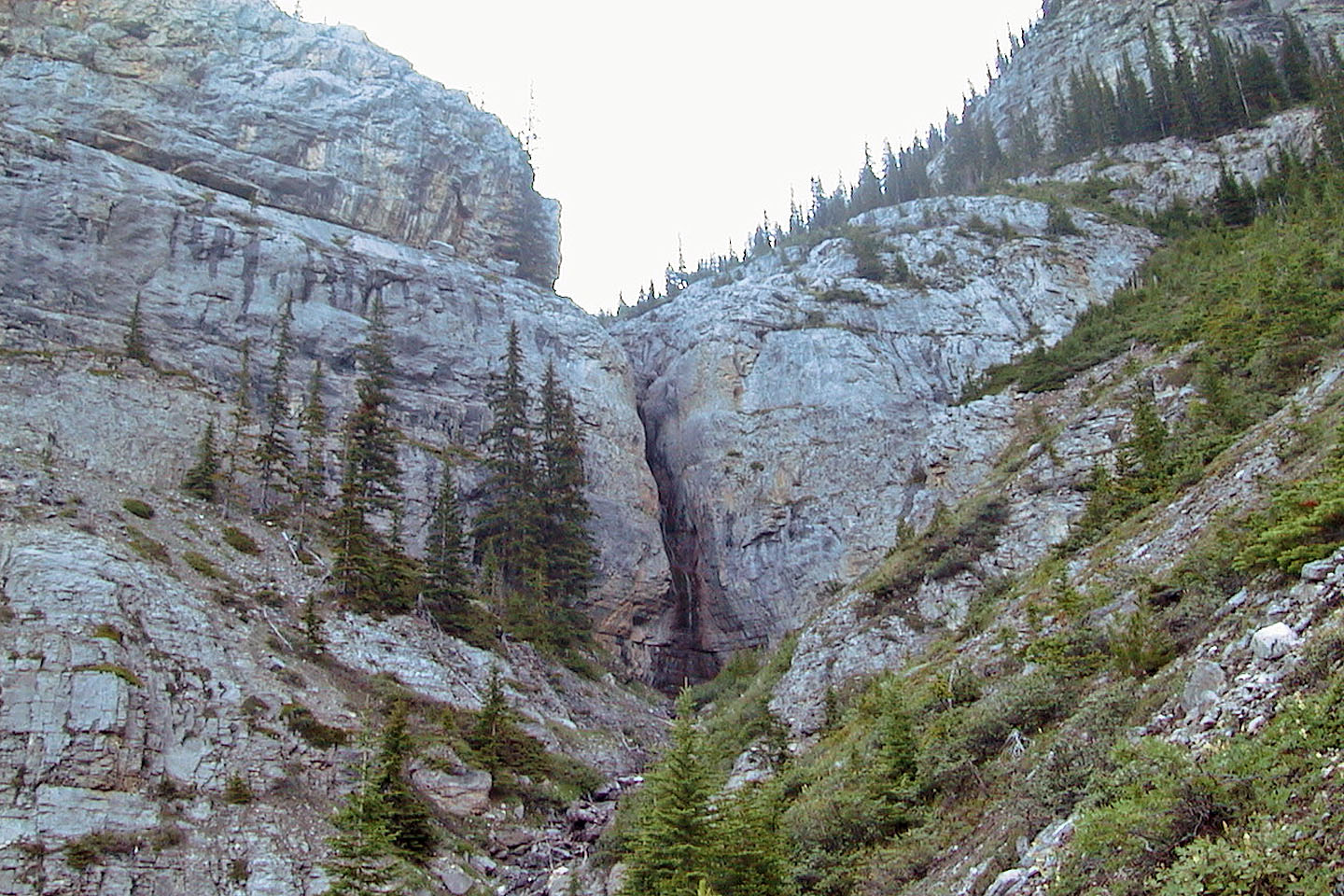 We circumvented this rock wall on the right