View from Centre Peak
Mount Edith
Banff, Alberta
July 20, 2002
Gert, Wayne, Dinah and I did the three-peak loop starting with the North Peak. There's lots of variety here! Despite the rating of "difficult" for the South Peak, I thought the scrambling was moderate. After ascending the North Peak, we pushed on to do the Centre and South Peaks, and then descended from the Centre-South Col.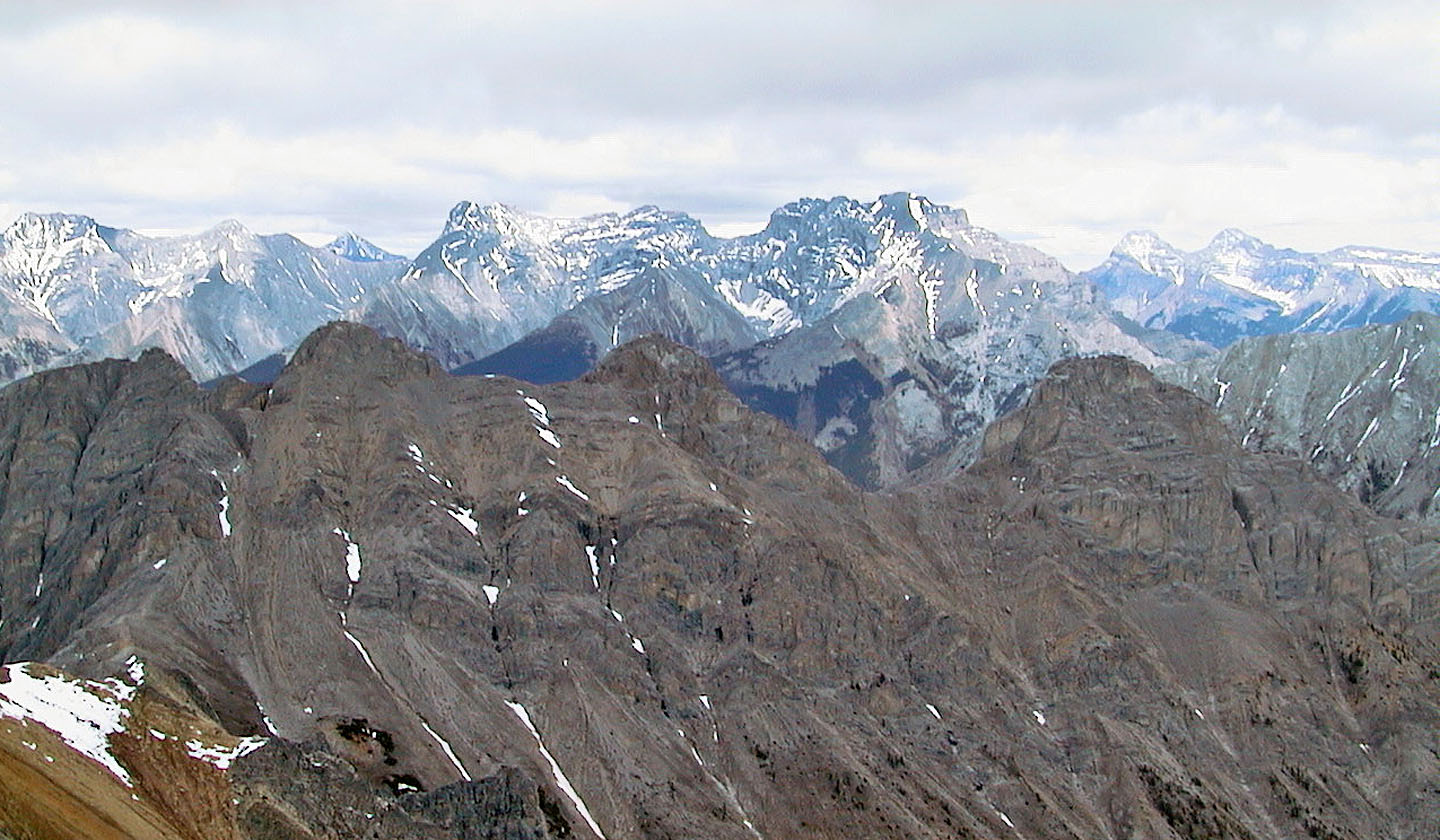 The three peaks of Mount Edith seen from Mount Cory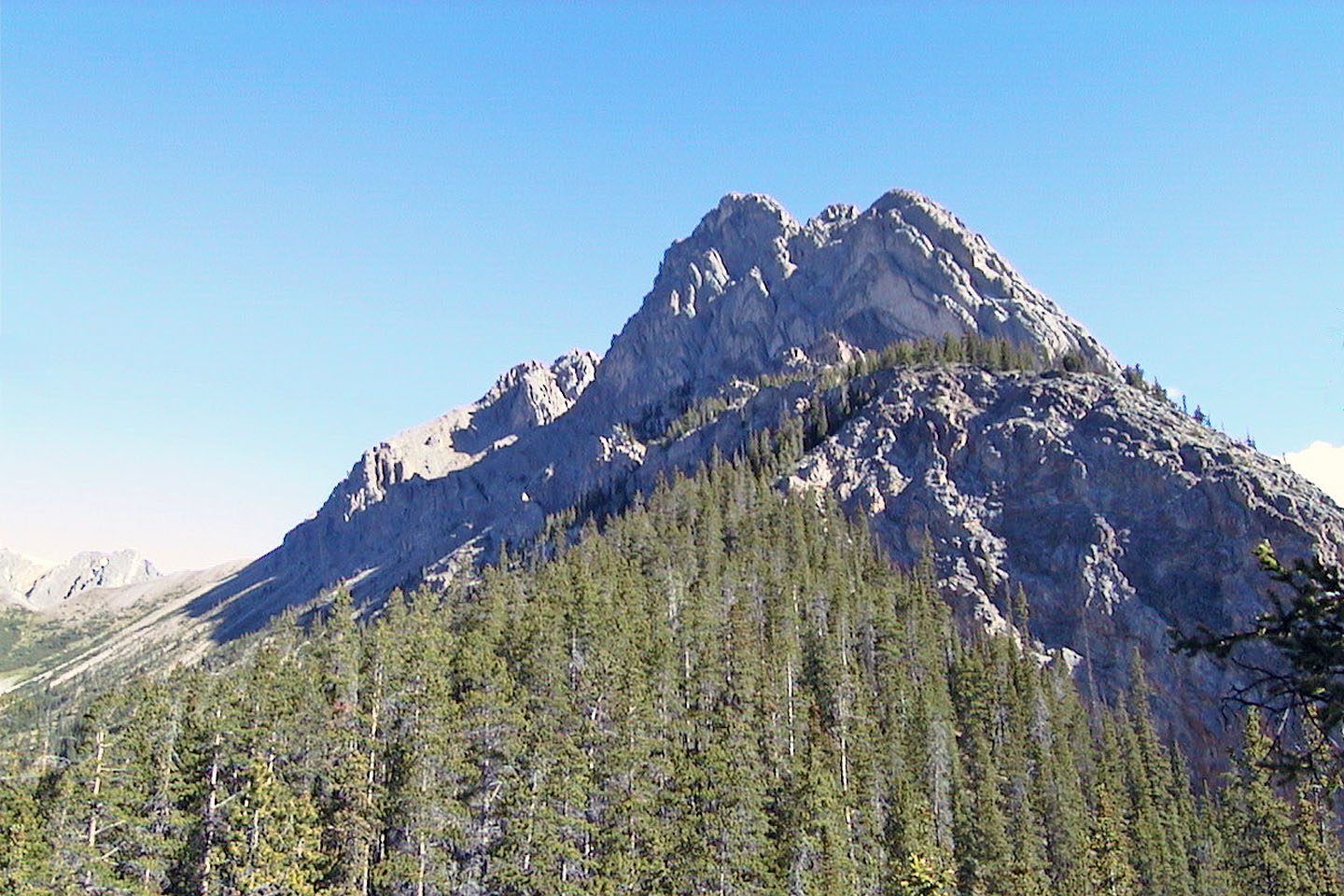 Mount Edith from the approach trail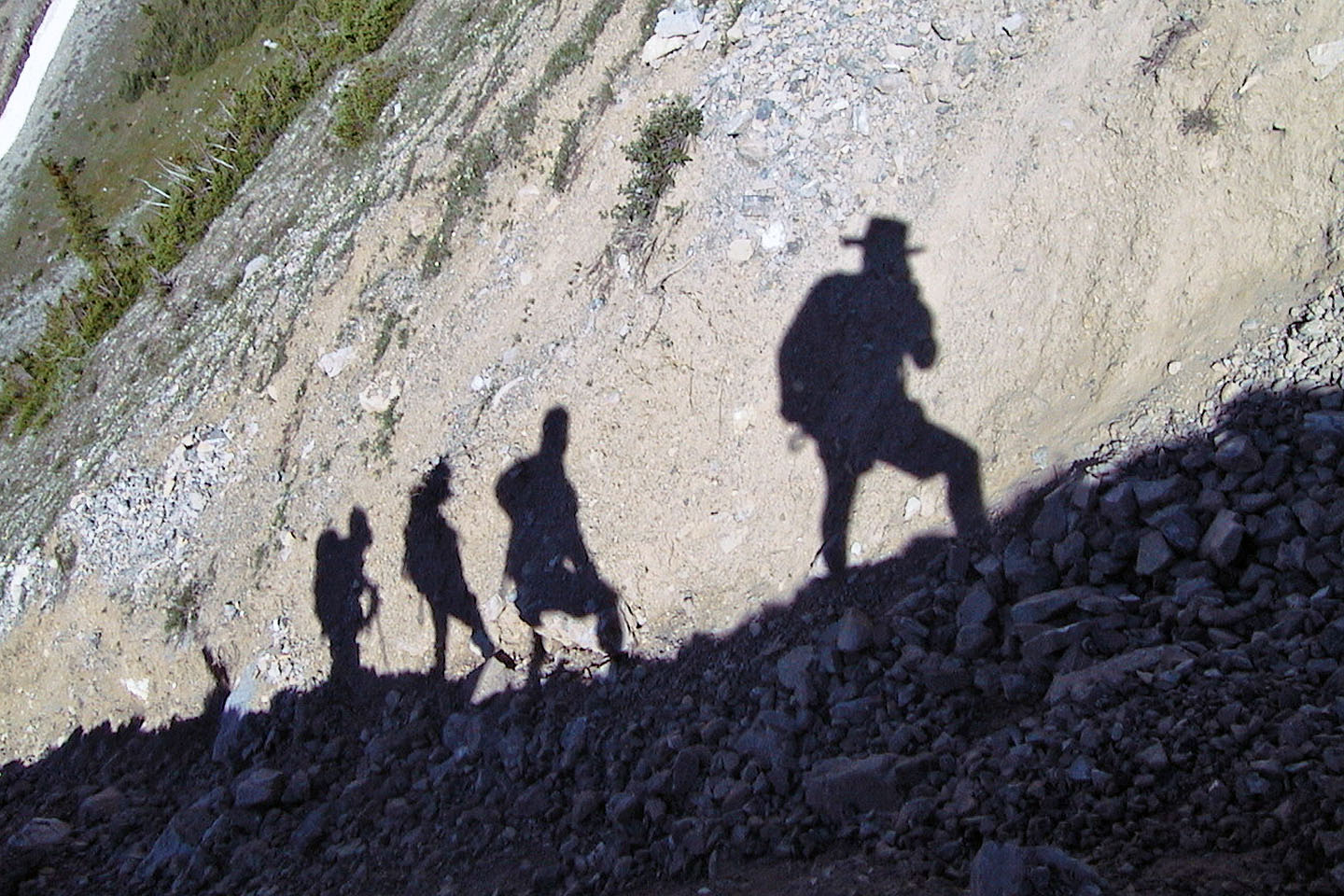 Hiking to the col, the early morning sun casts our shadows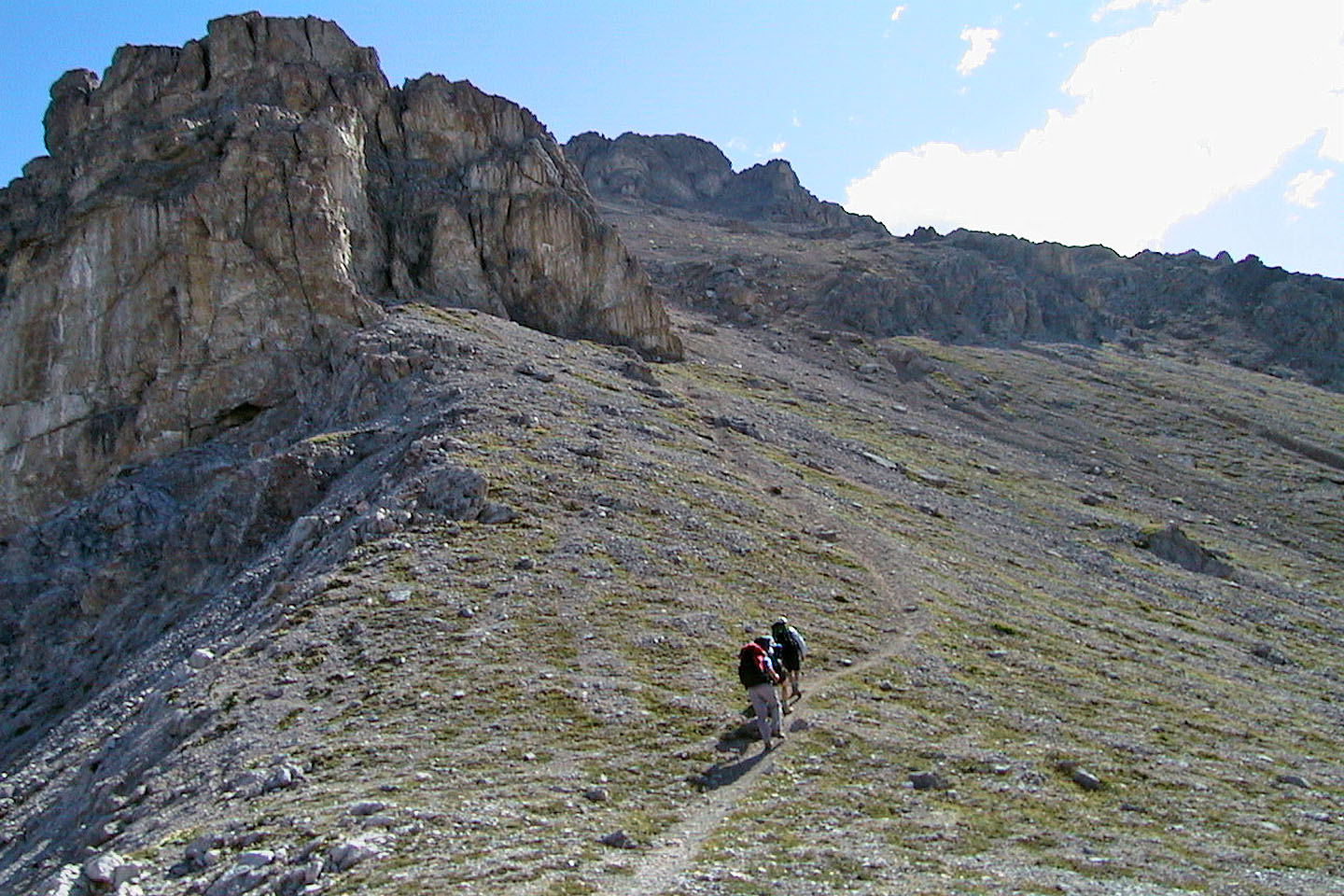 Starting up from the col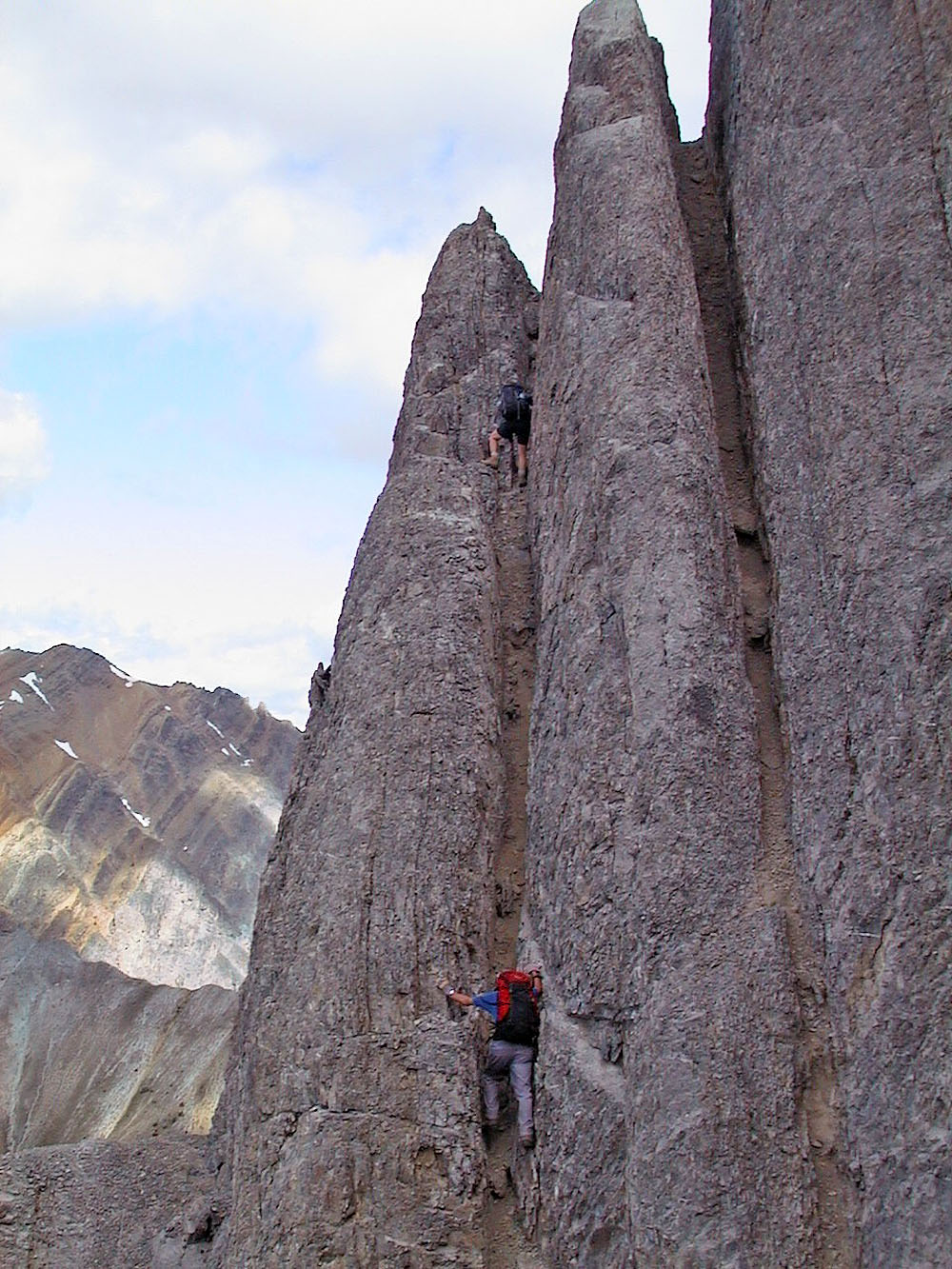 South-facing chimneys: the left chimney has brief exposure. We came
down the right chimney but it is narrower (mouse over).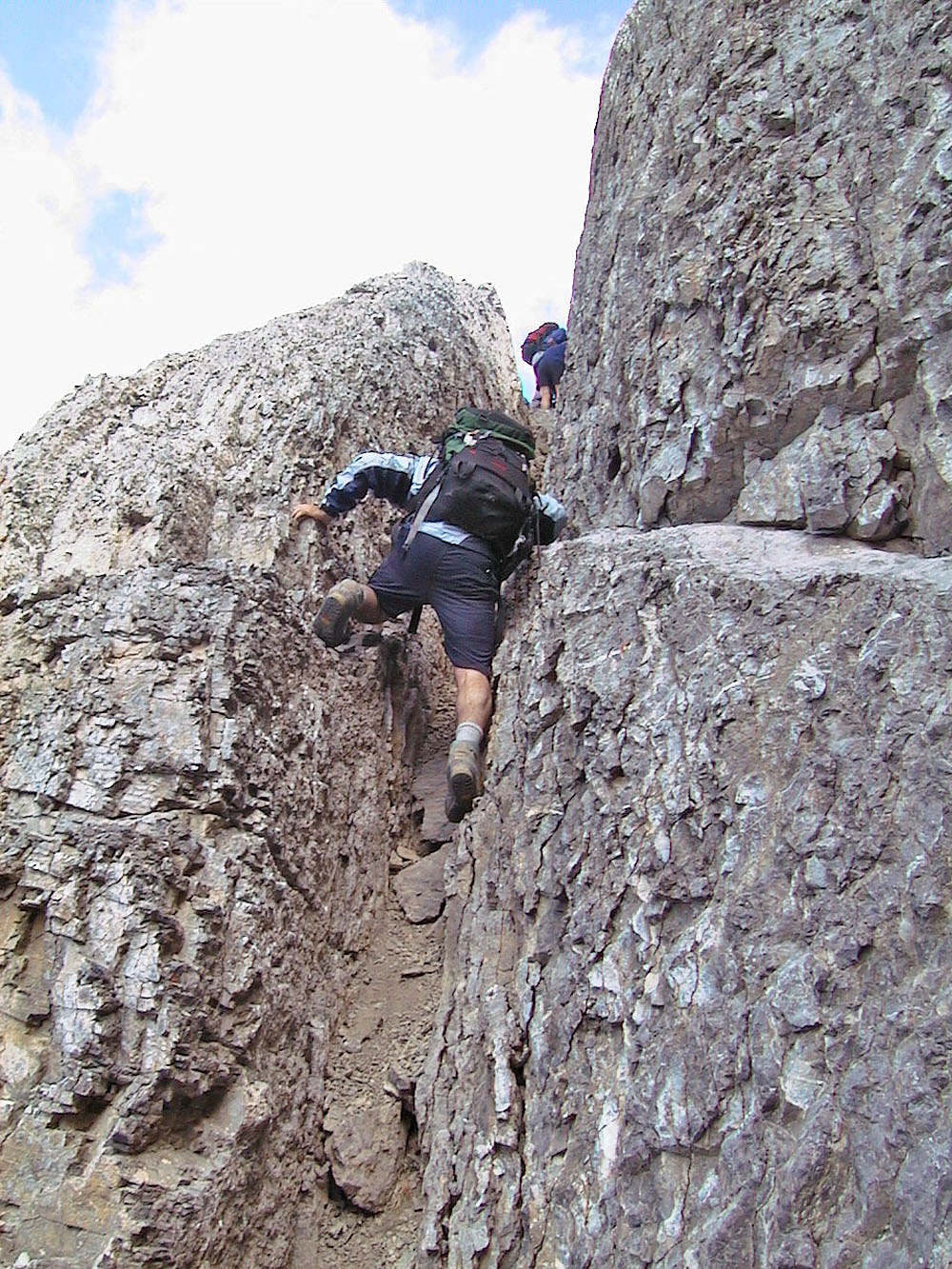 Nearing the top of the left chimney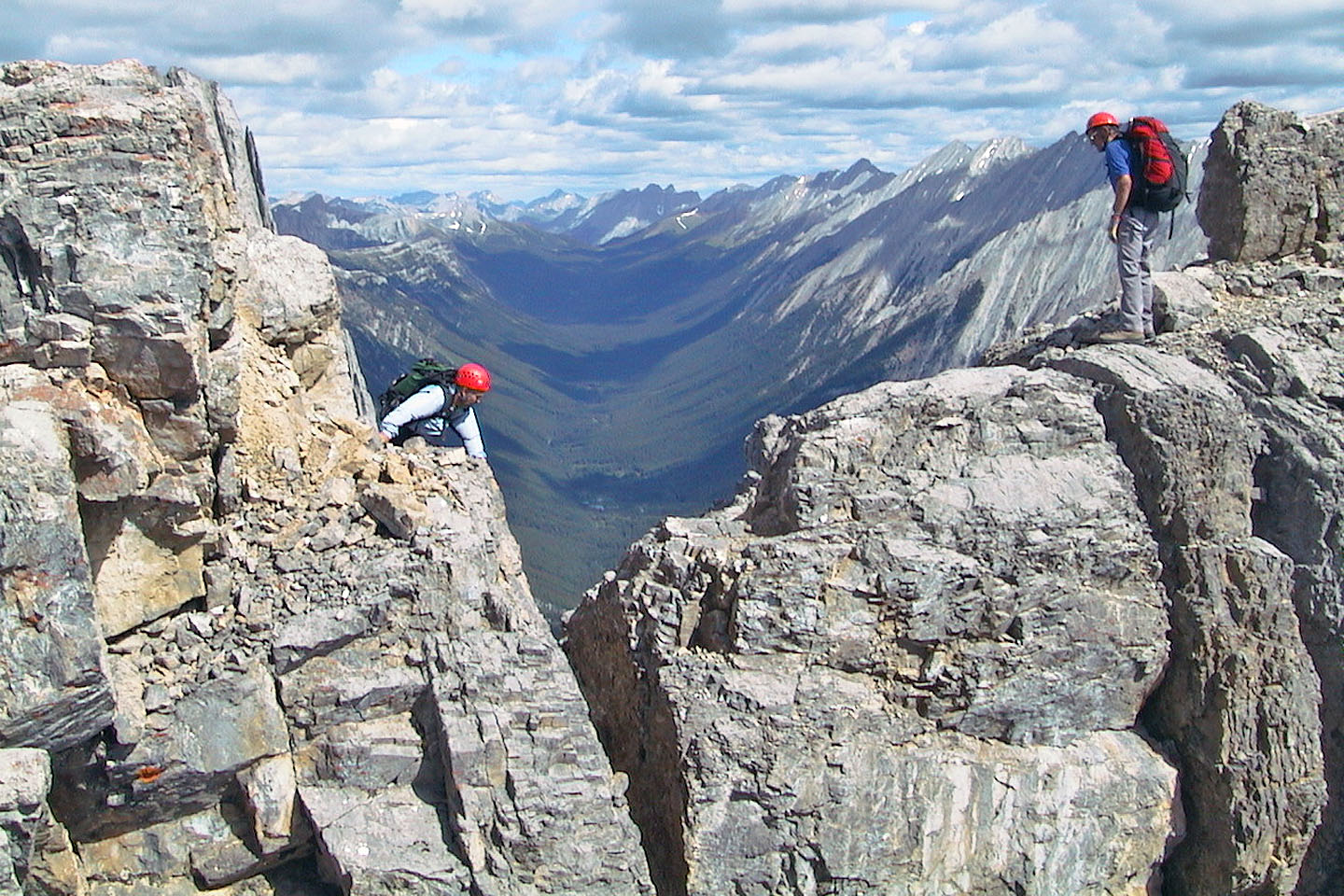 Preparing to jump across to the North Summit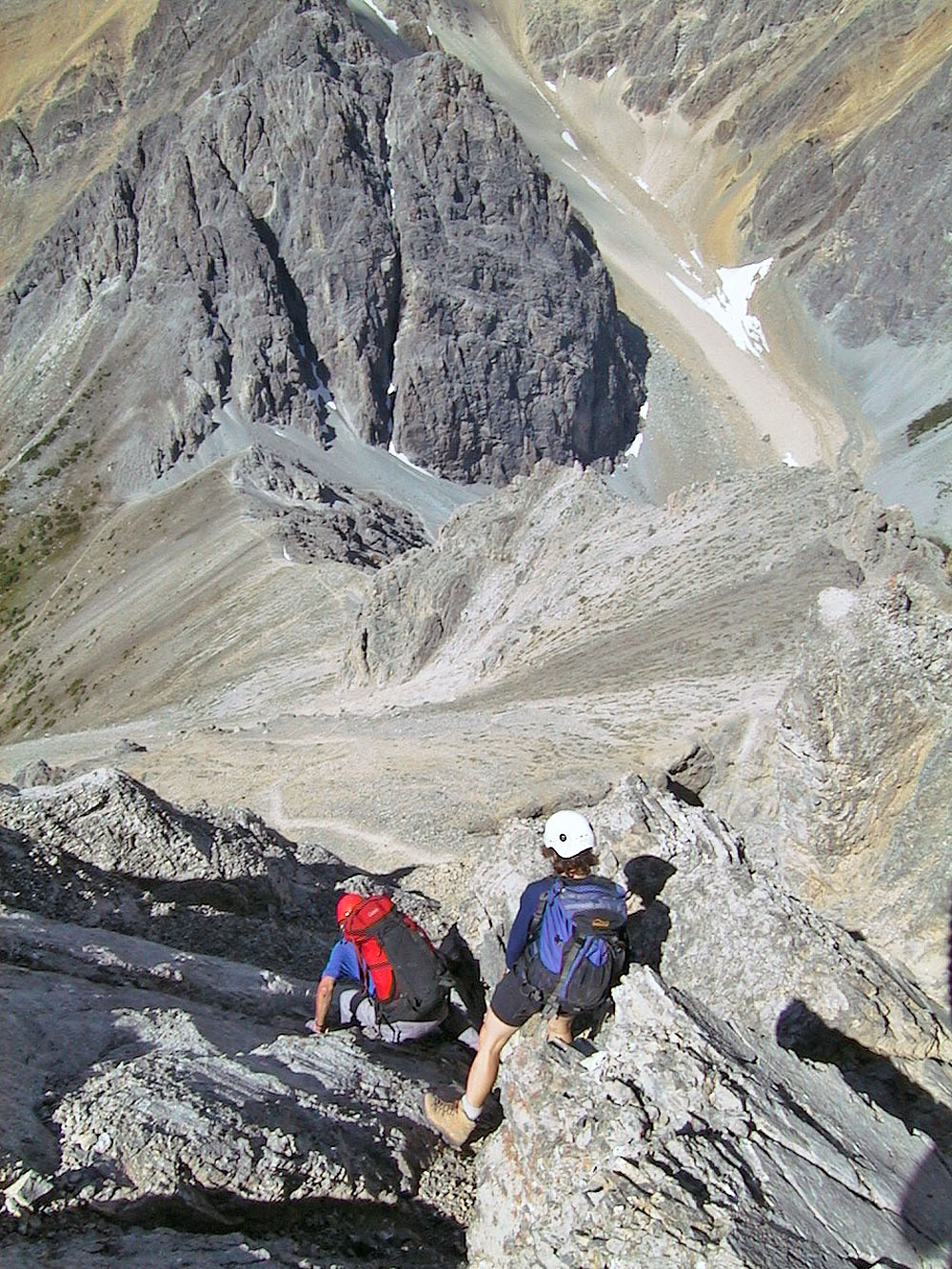 Descending from the North Peak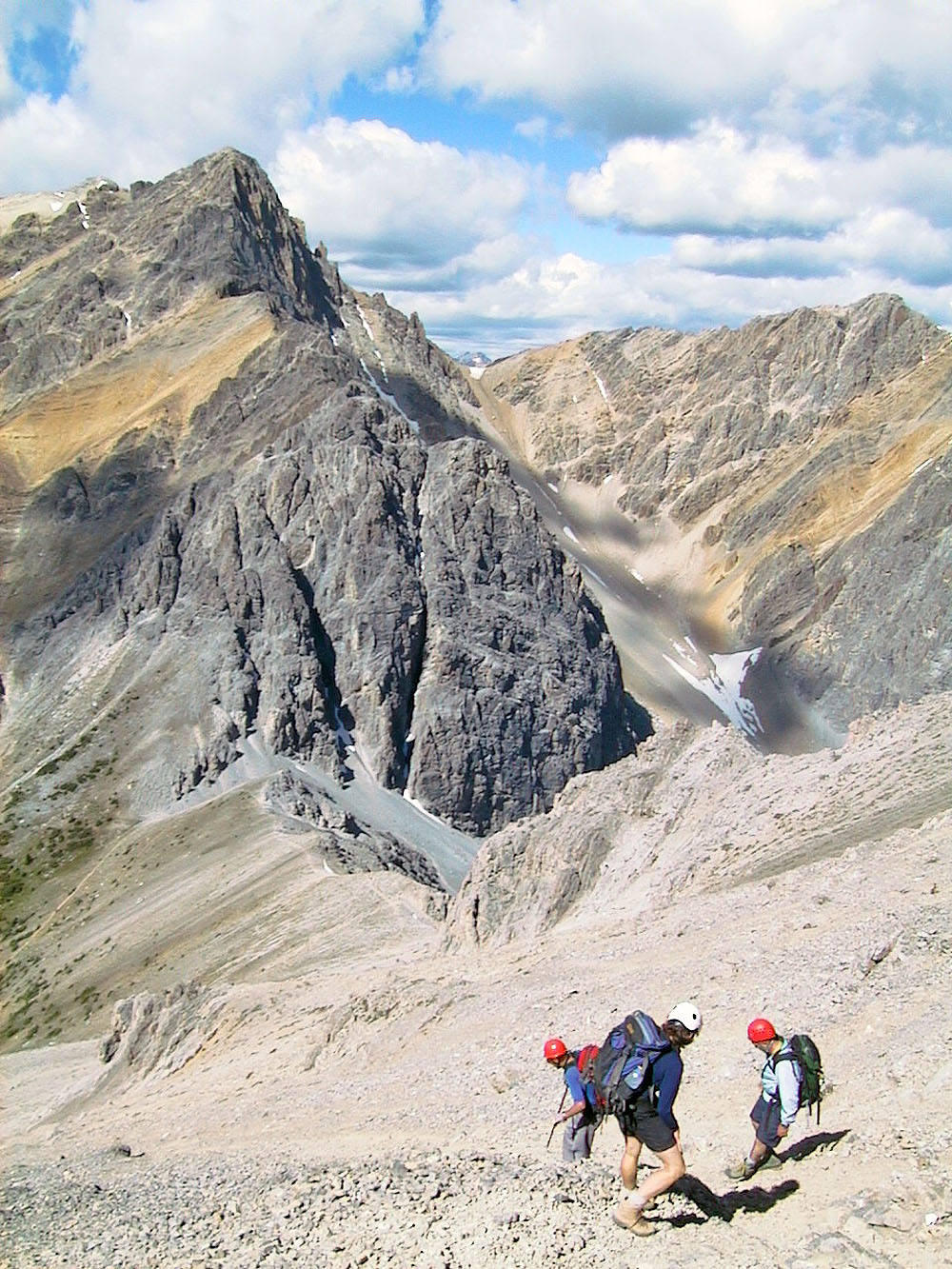 Back below the chimney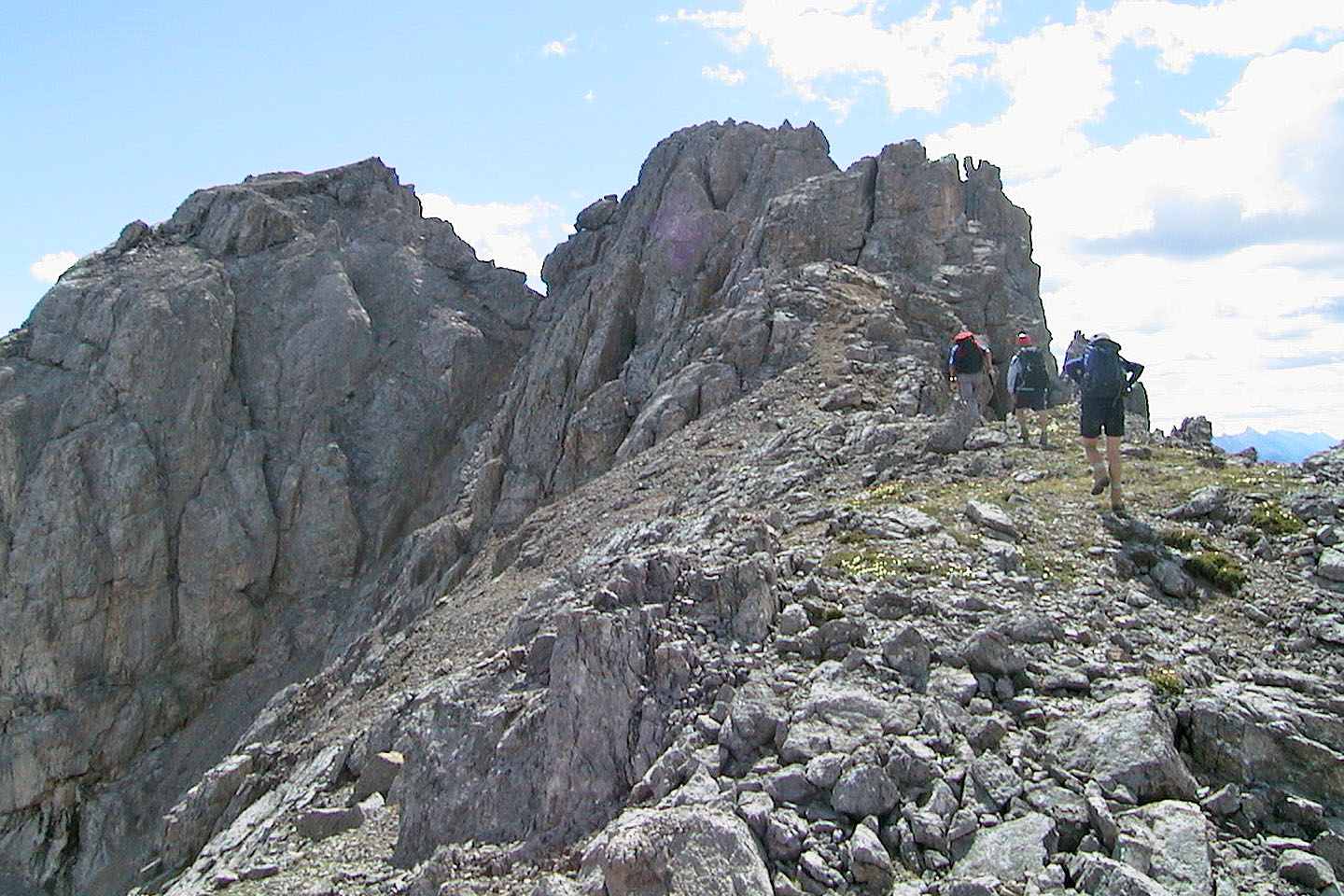 Going to the Centre Peak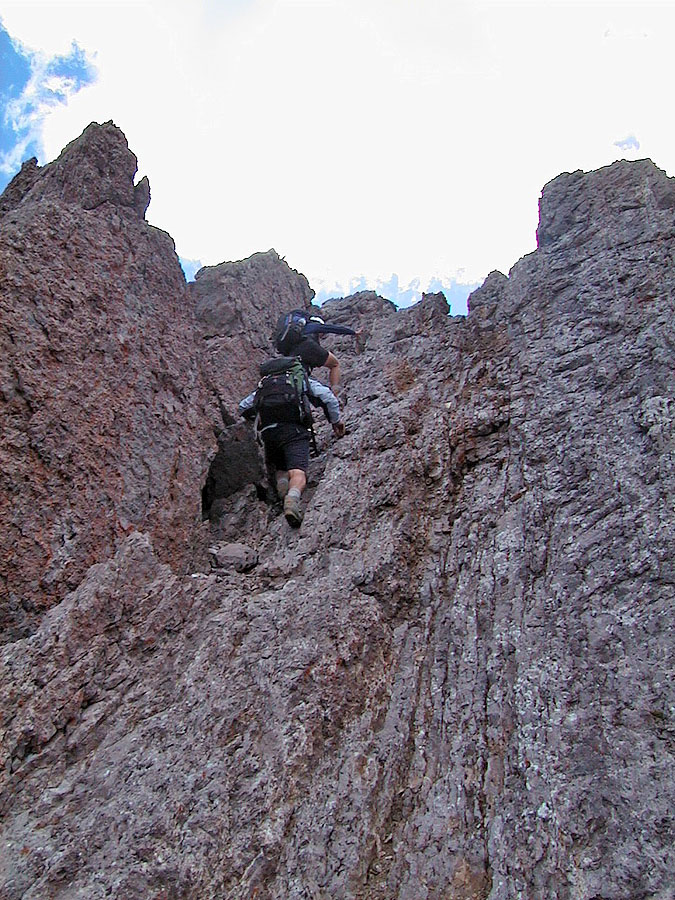 Scrambling up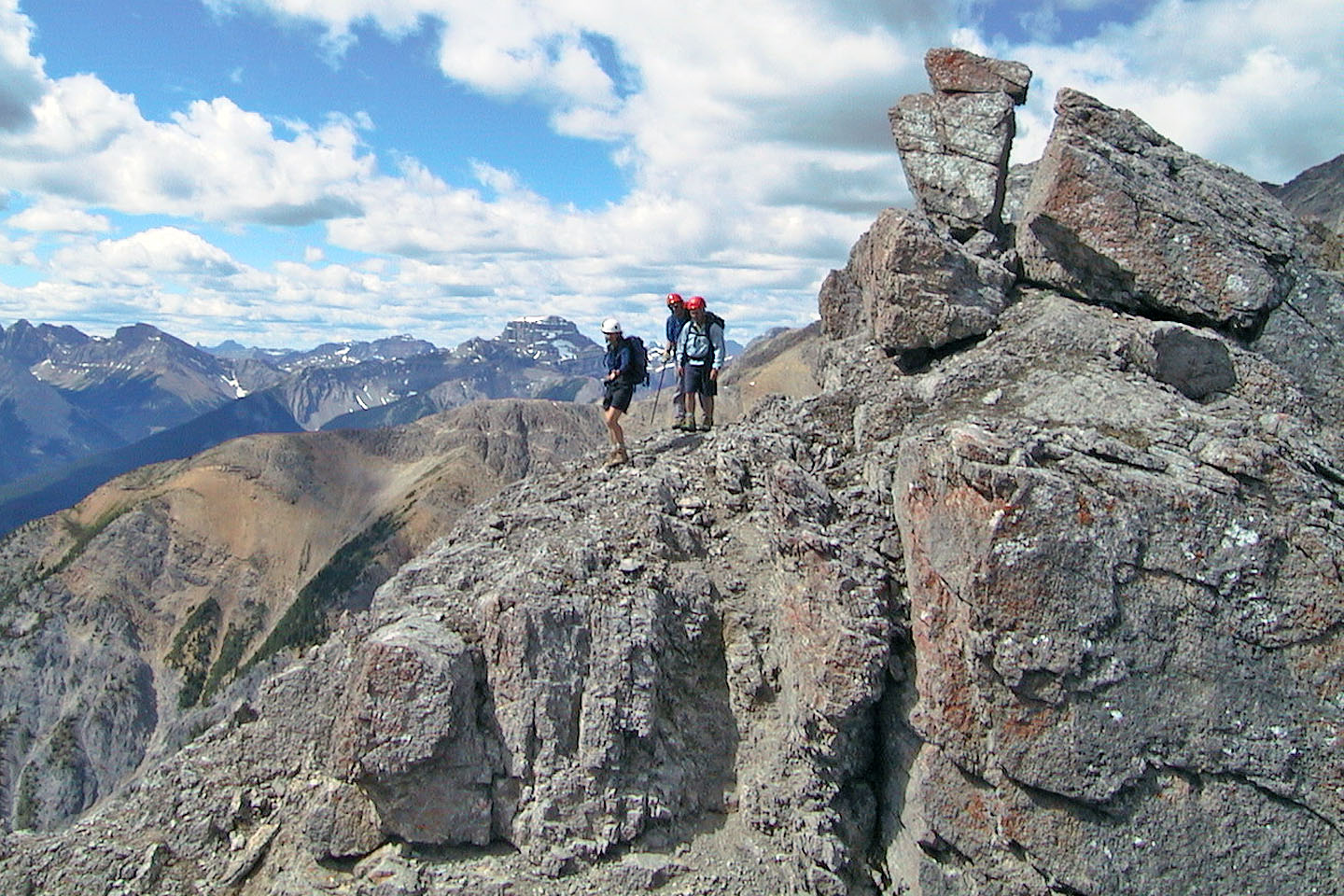 On the Centre Peak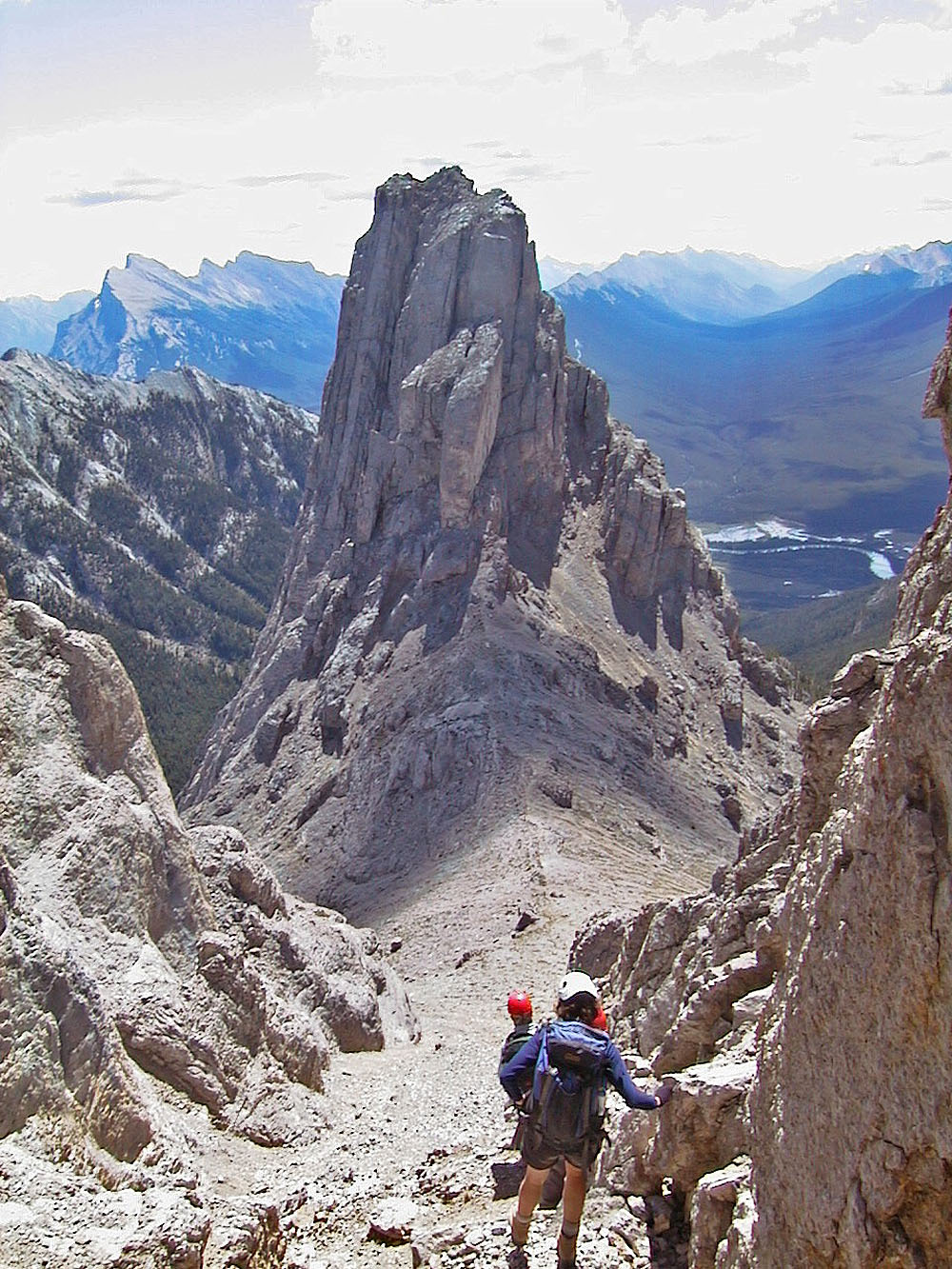 Heading down from Centre Peak to South Peak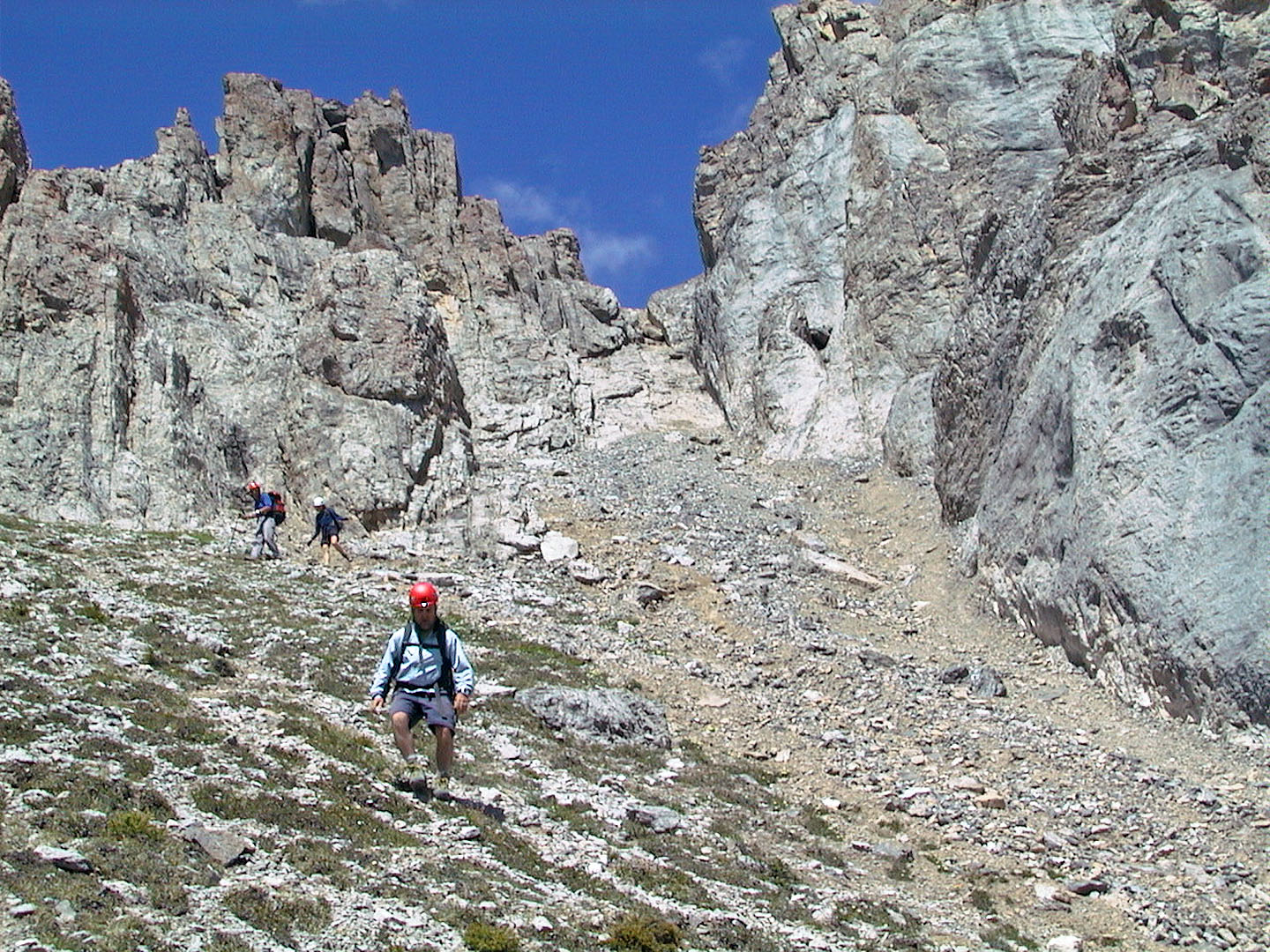 Looking back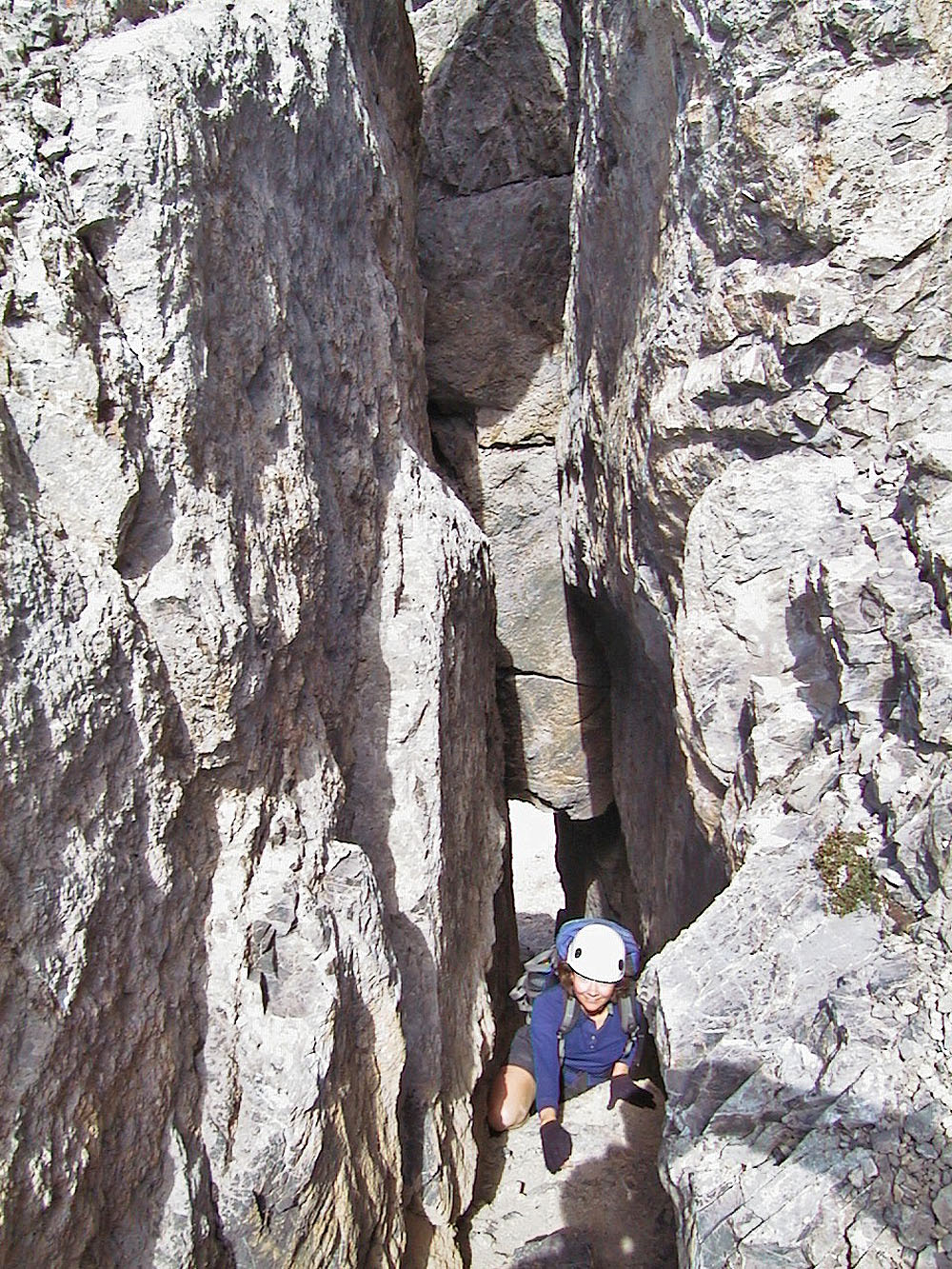 Dinah crawls out of the tunnel on the South Peak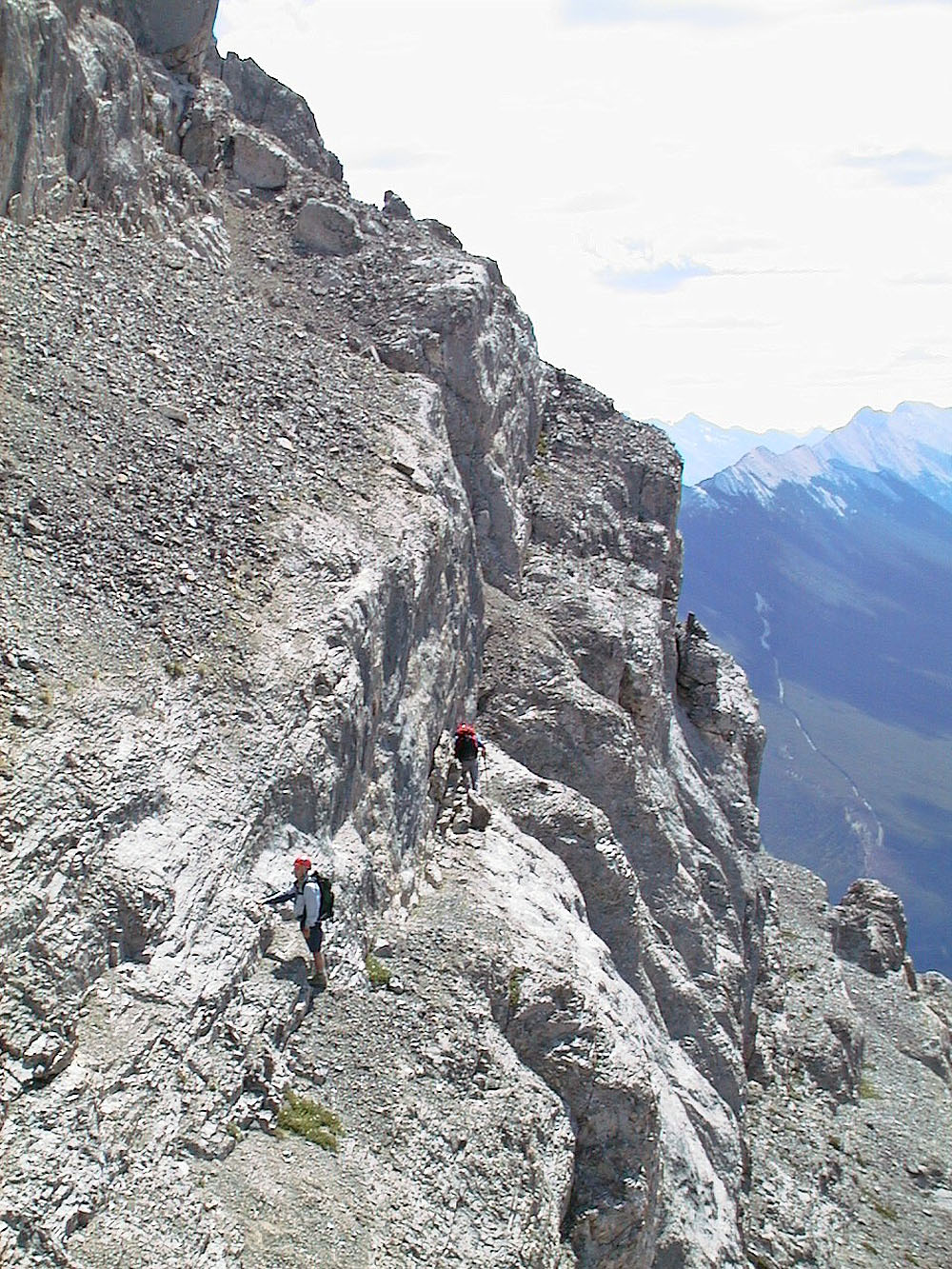 Going along the ledge

Scrambling up through the rock flakes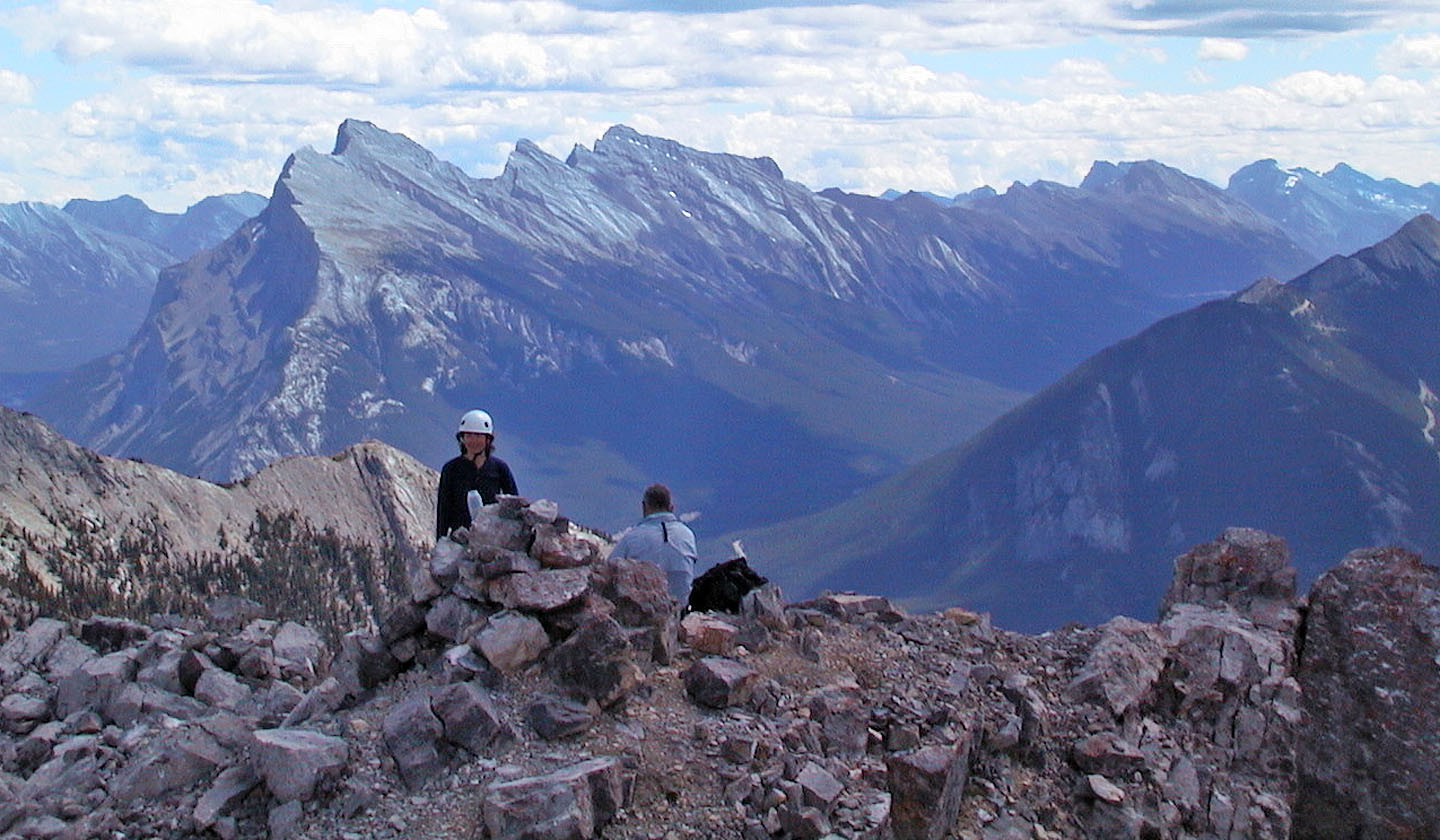 On the South Summit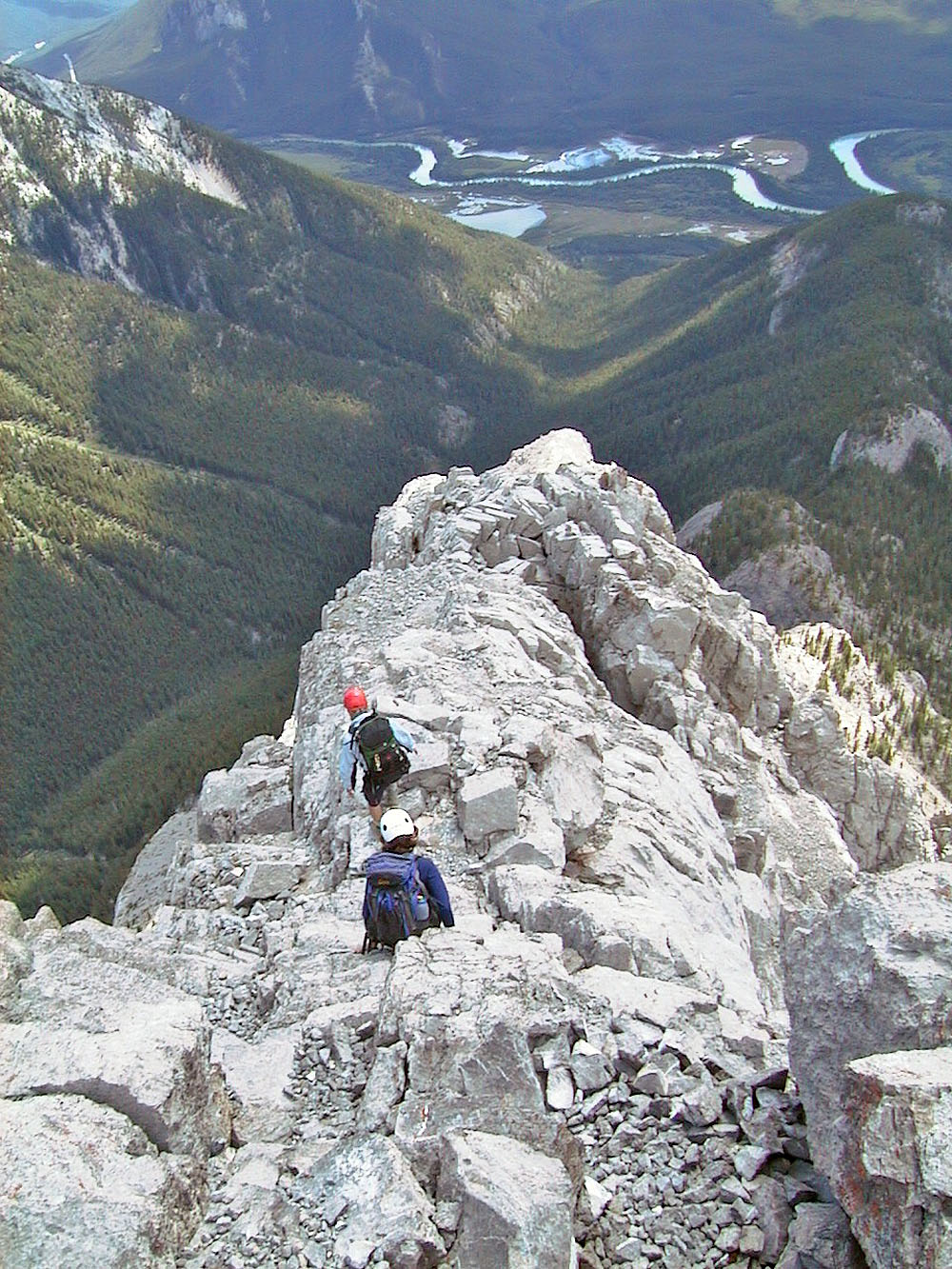 Coming down from the south peak, we'll soon be back at the rock flakes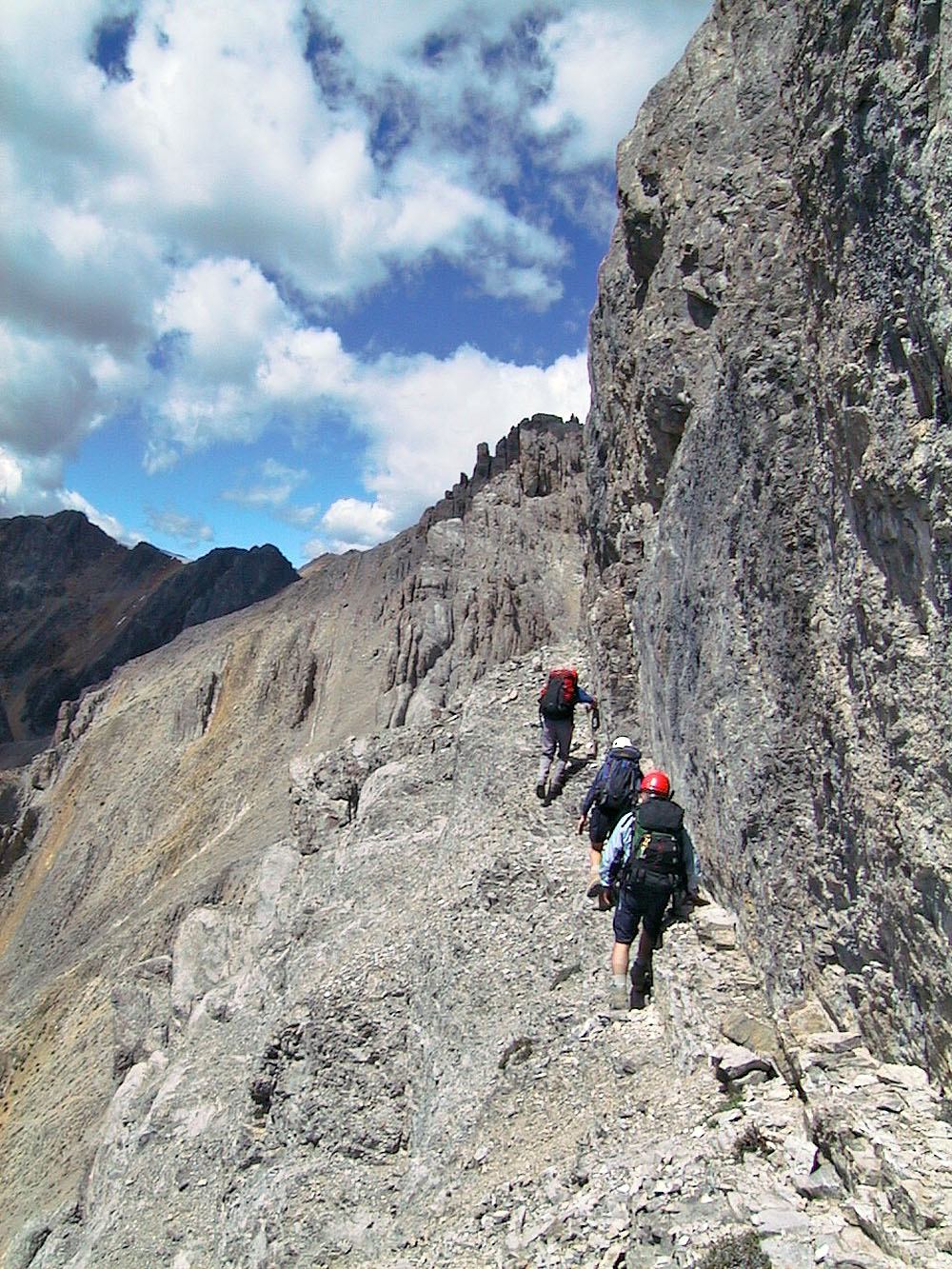 The exposed ledge that avoids the tunnel is actually easy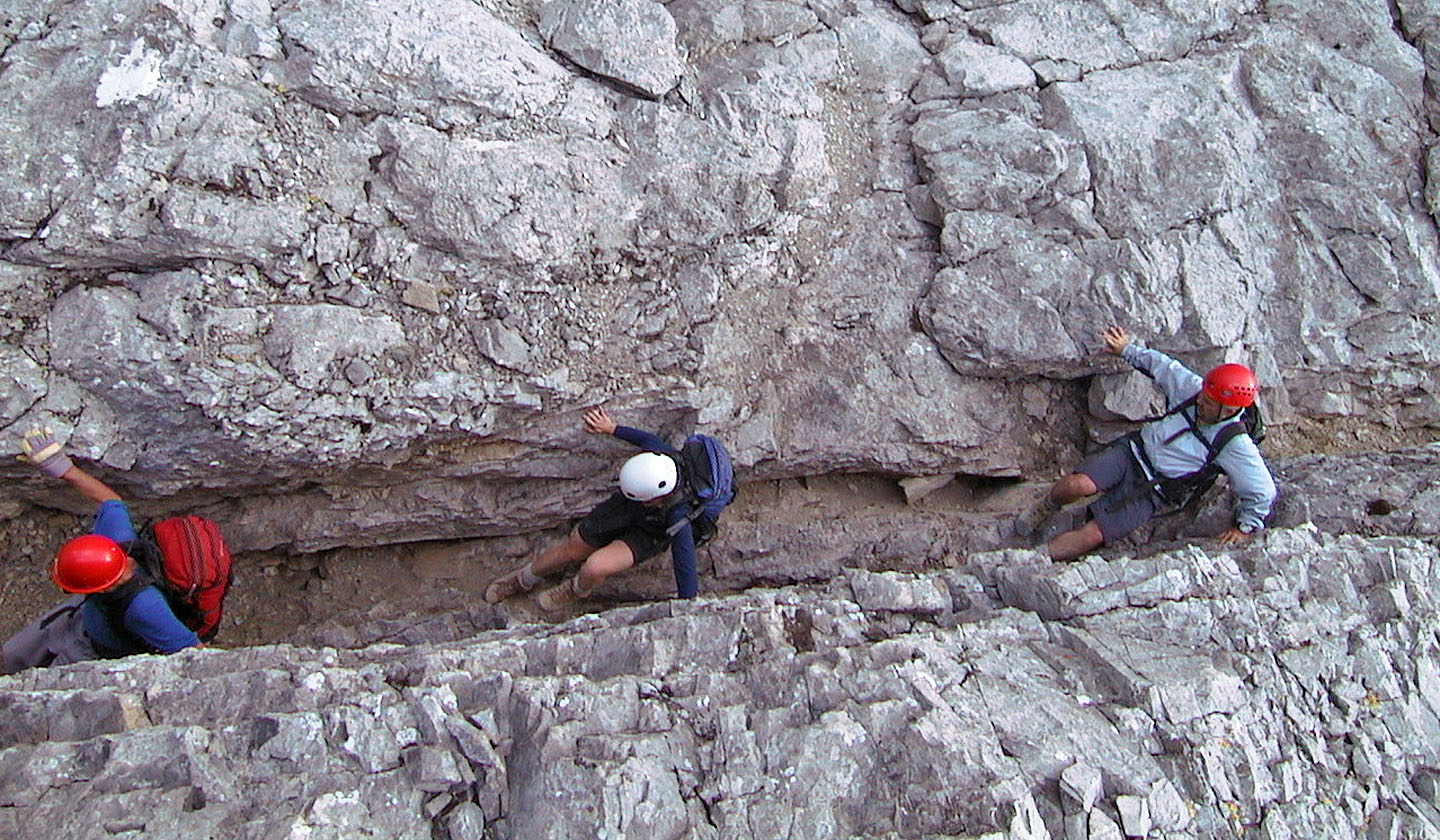 The photo is not turned around. I'm looking down as Gert, Dinah, and Wayne descended a crack.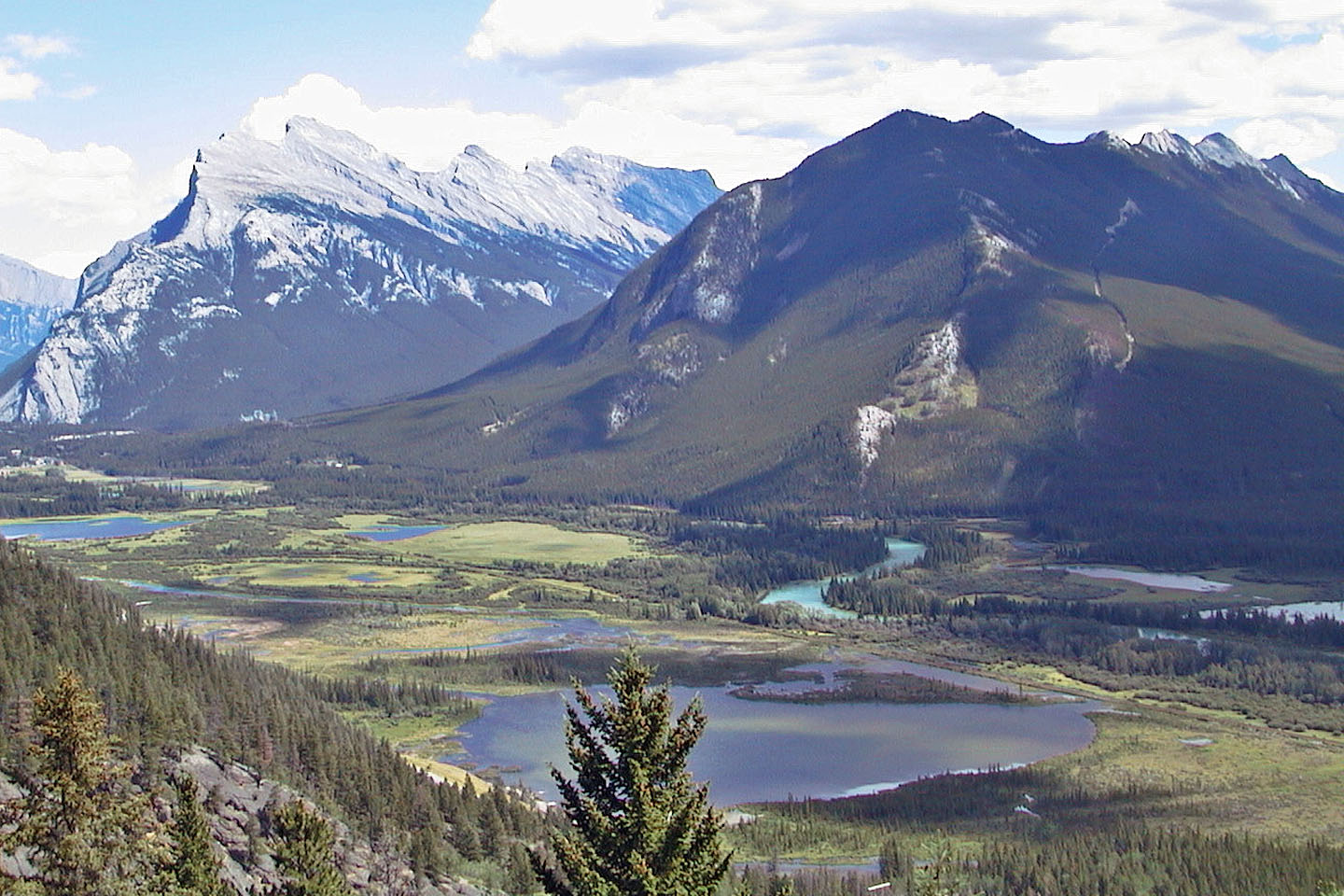 Mount Rundle on the left

82 O/4 Banff