Mount Bourgeau
Banff
June 28, 2003
Just a hike and a long one at that. The repeater station at the top spoils the view
and a cornice obstructed views to the east. We found better views when we walked
southeast to the end of the summit ridge.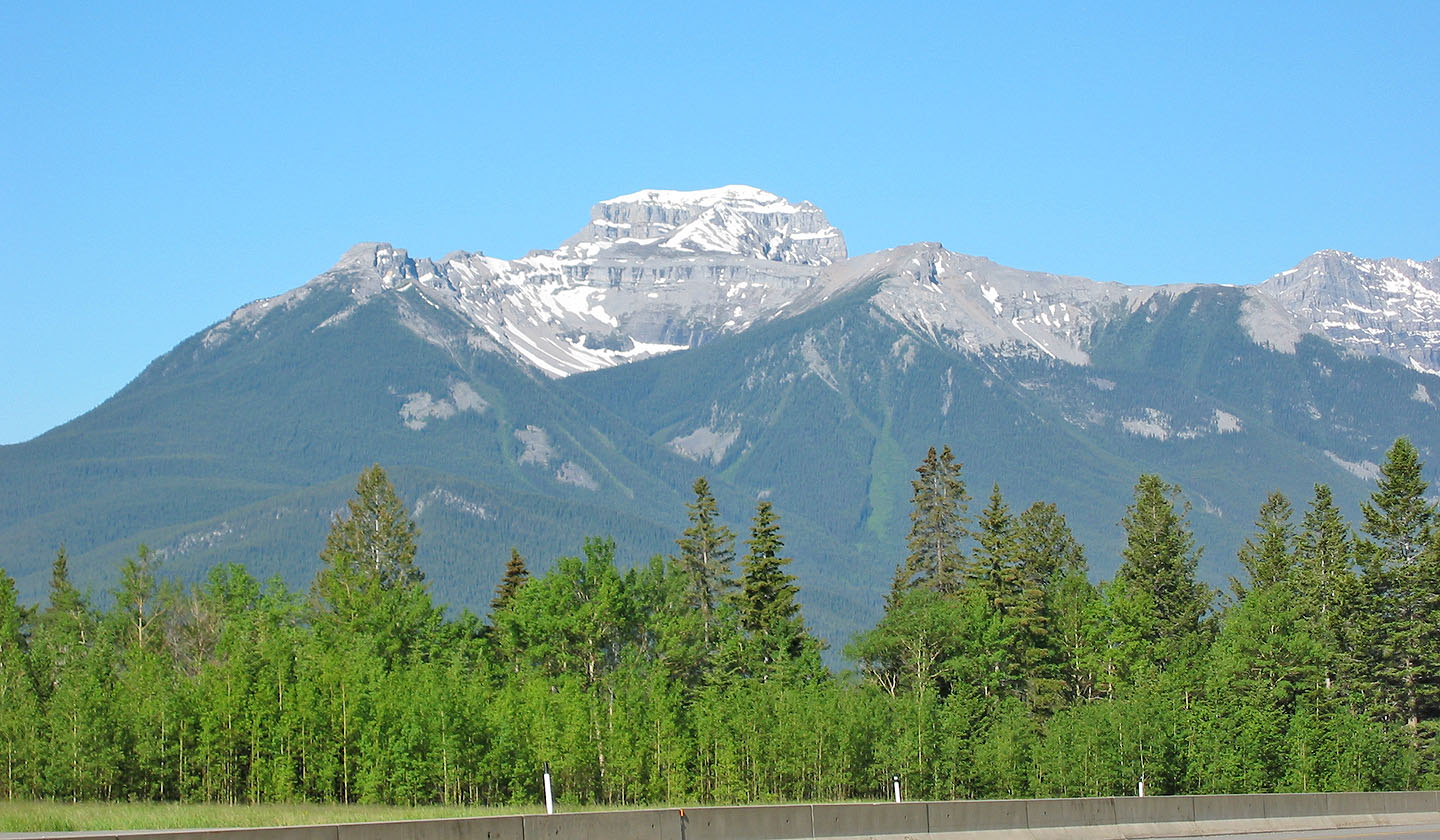 East side of Mount Bourgeau from the HWY 1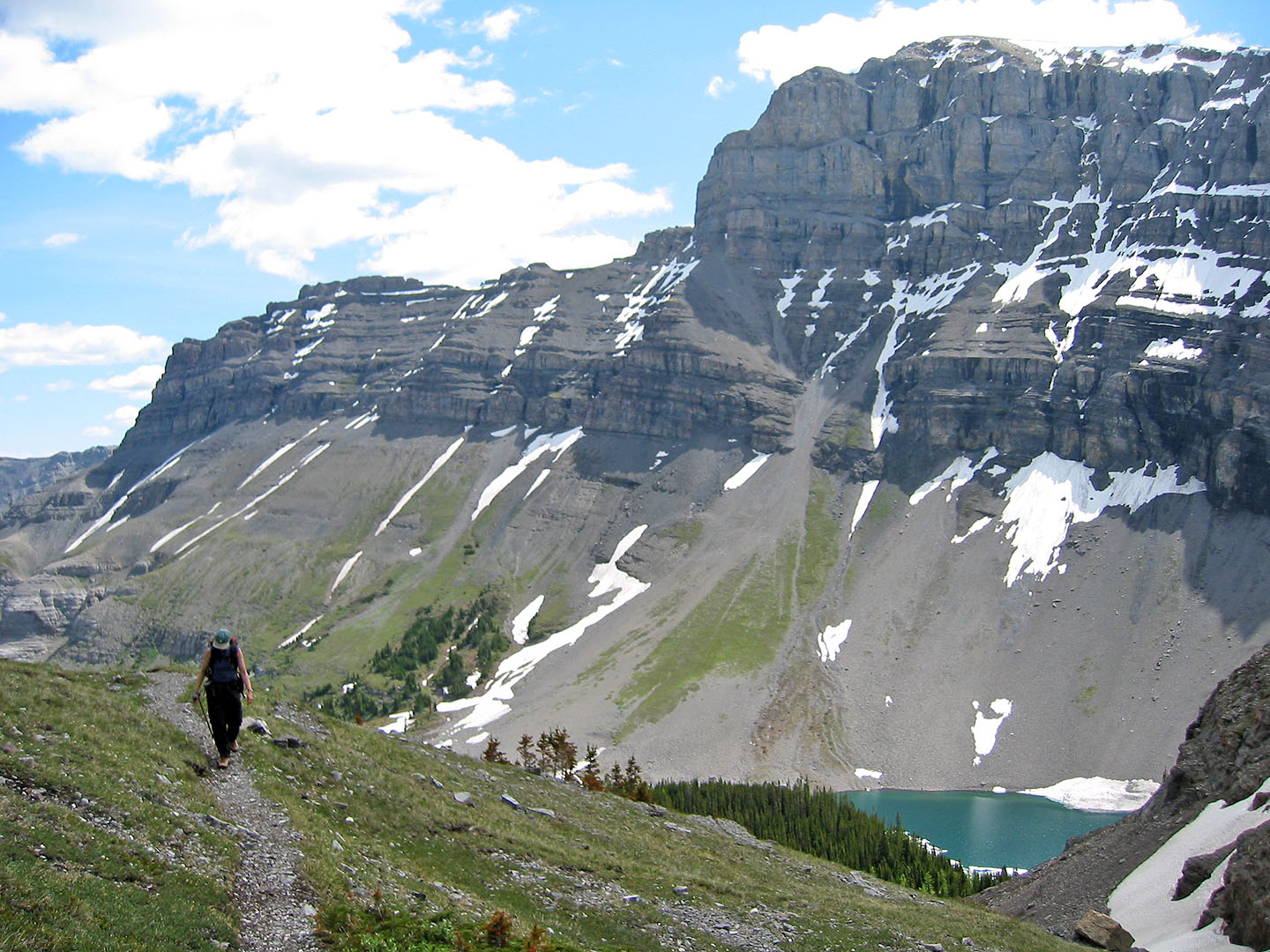 Hiking above Bourgeau Lake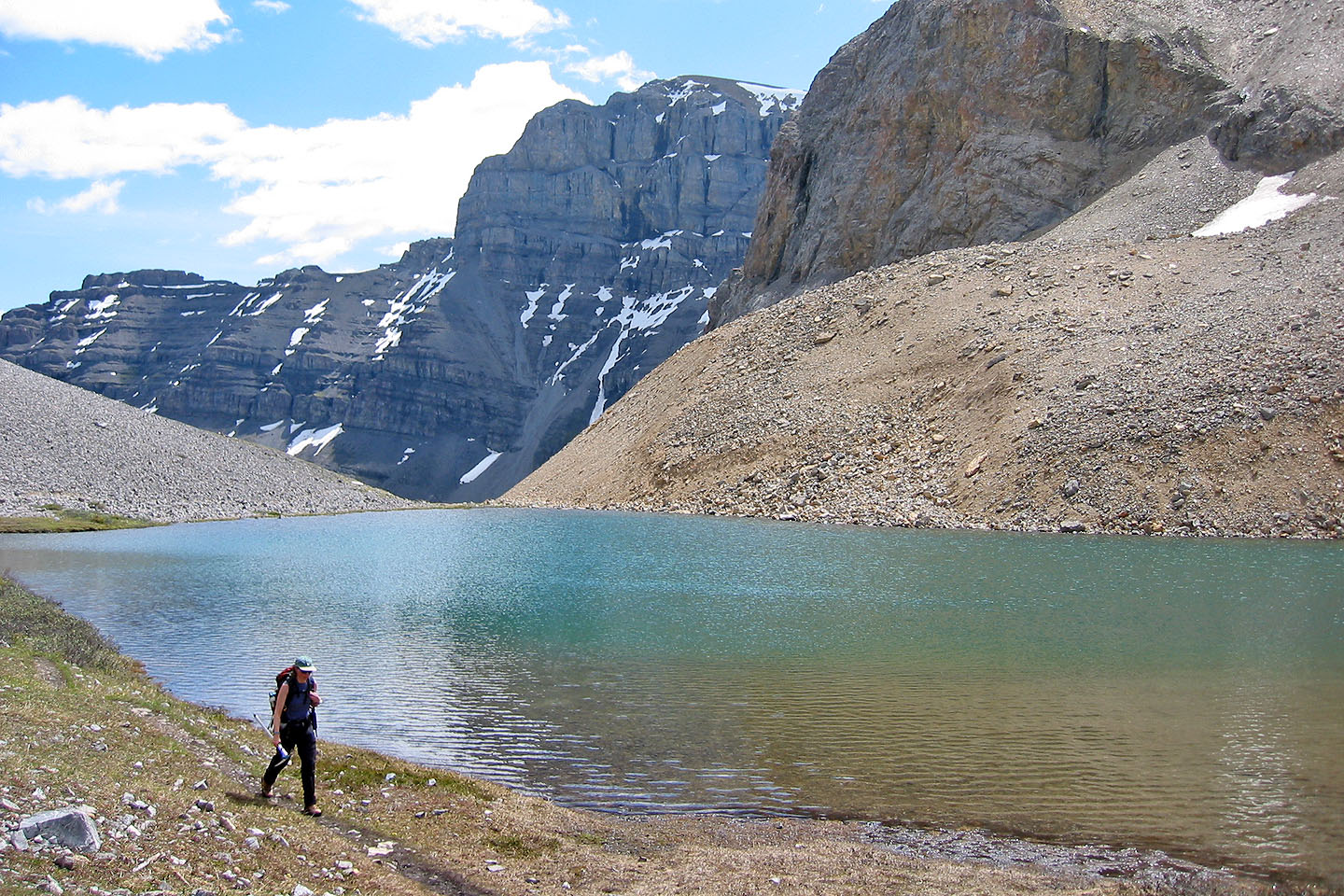 Tarn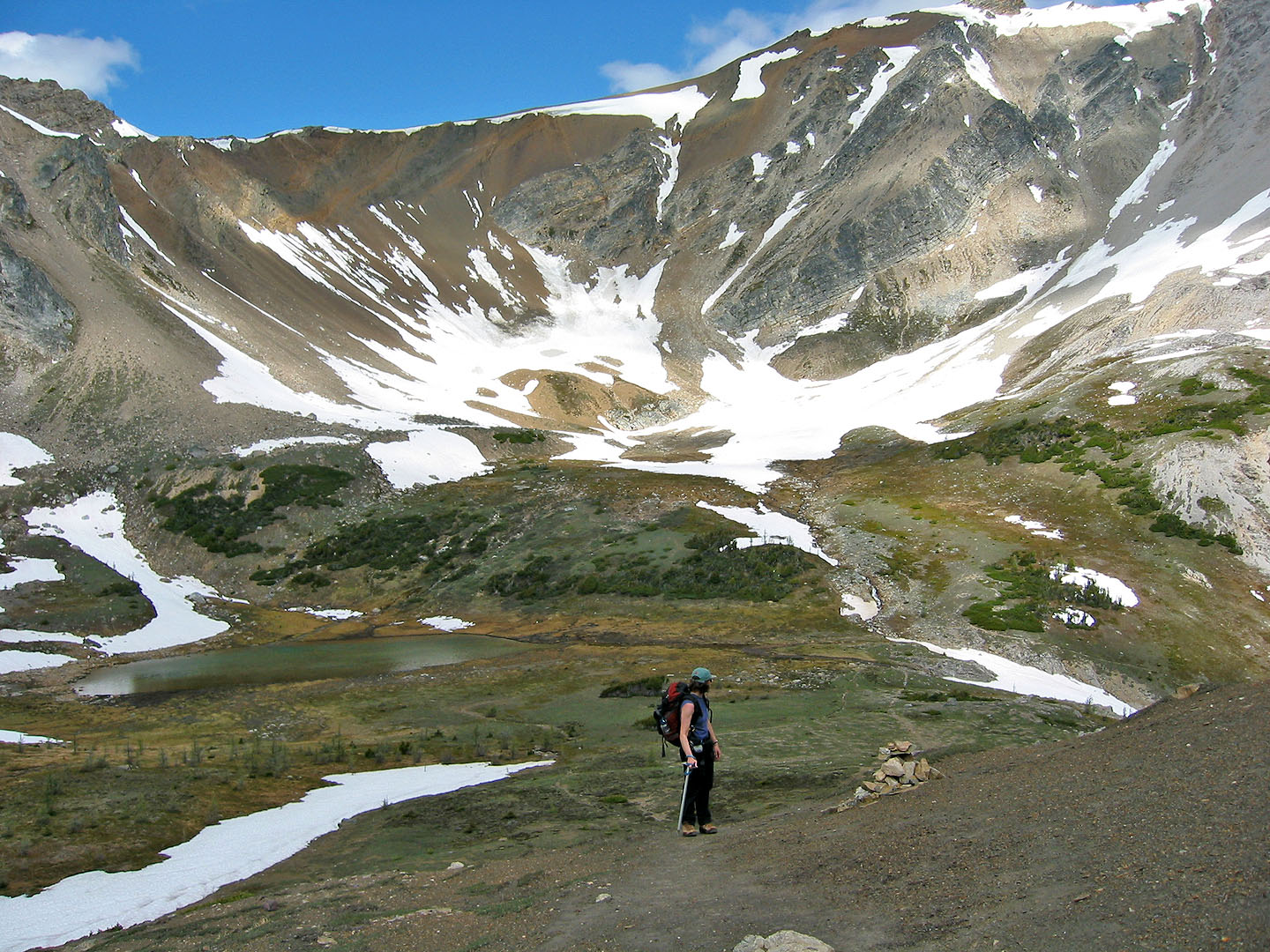 Basin before Harvey Pass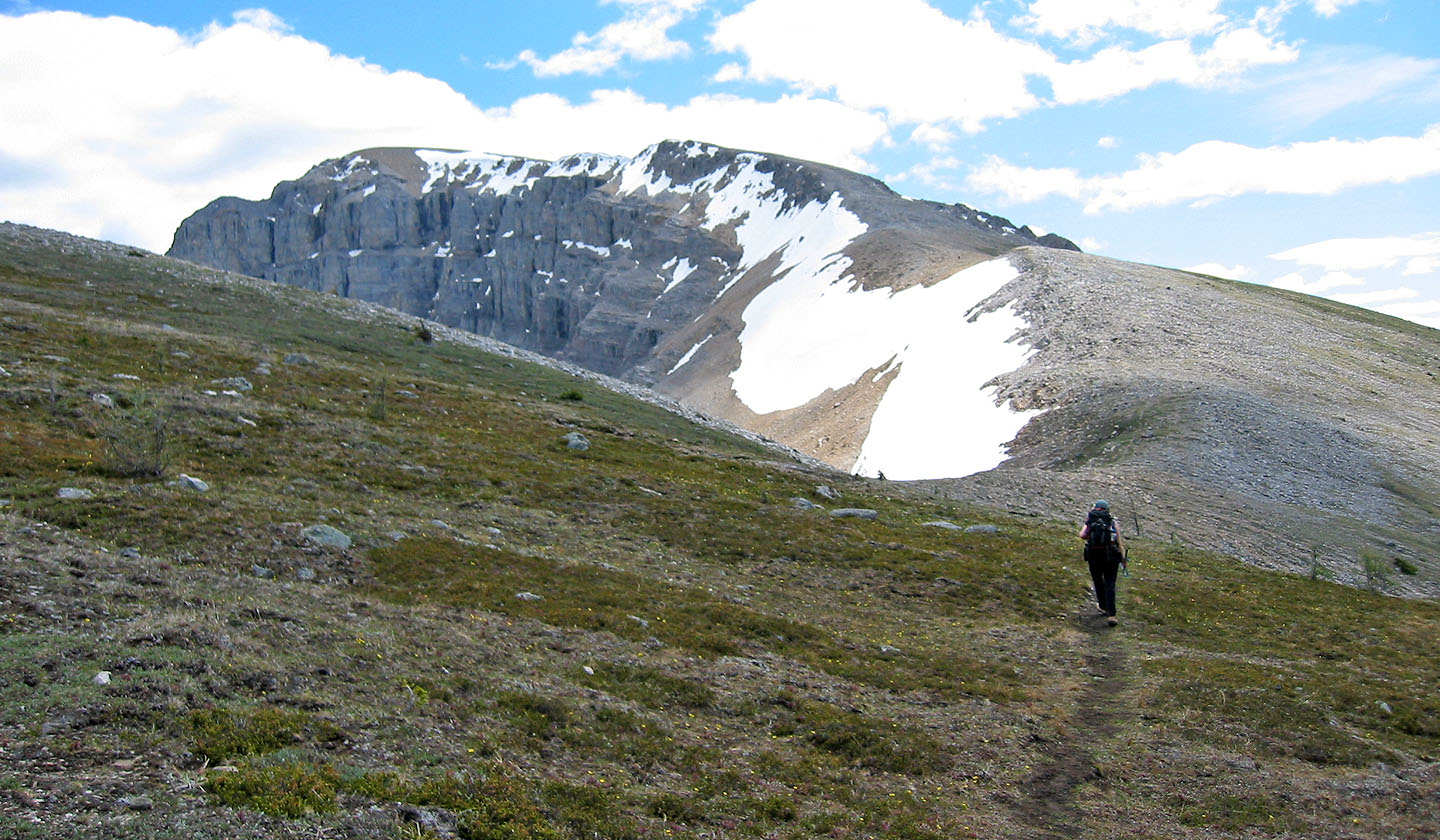 From the pass we hiked mostly offtrail to the summit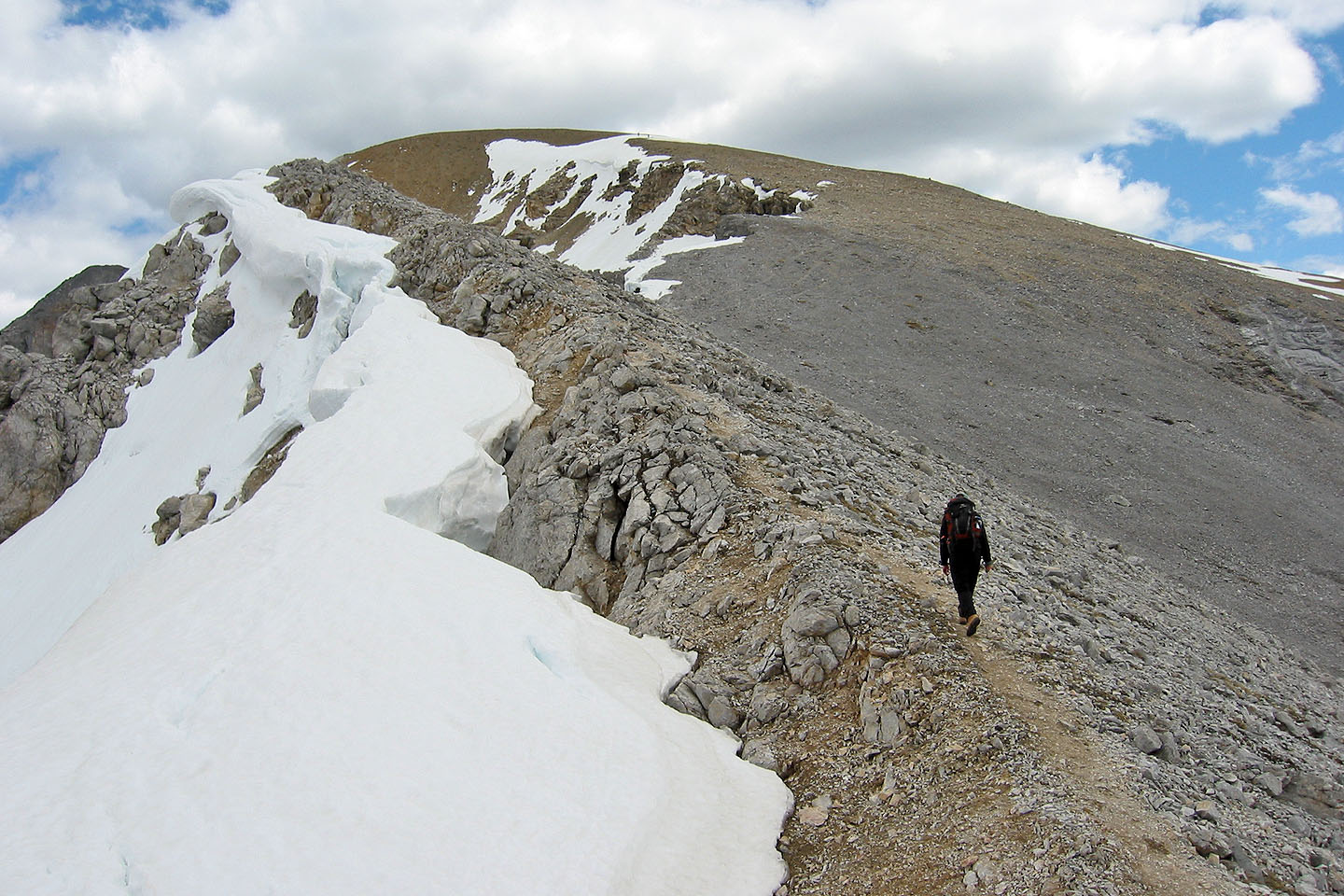 Maybe more like a trudge to the summit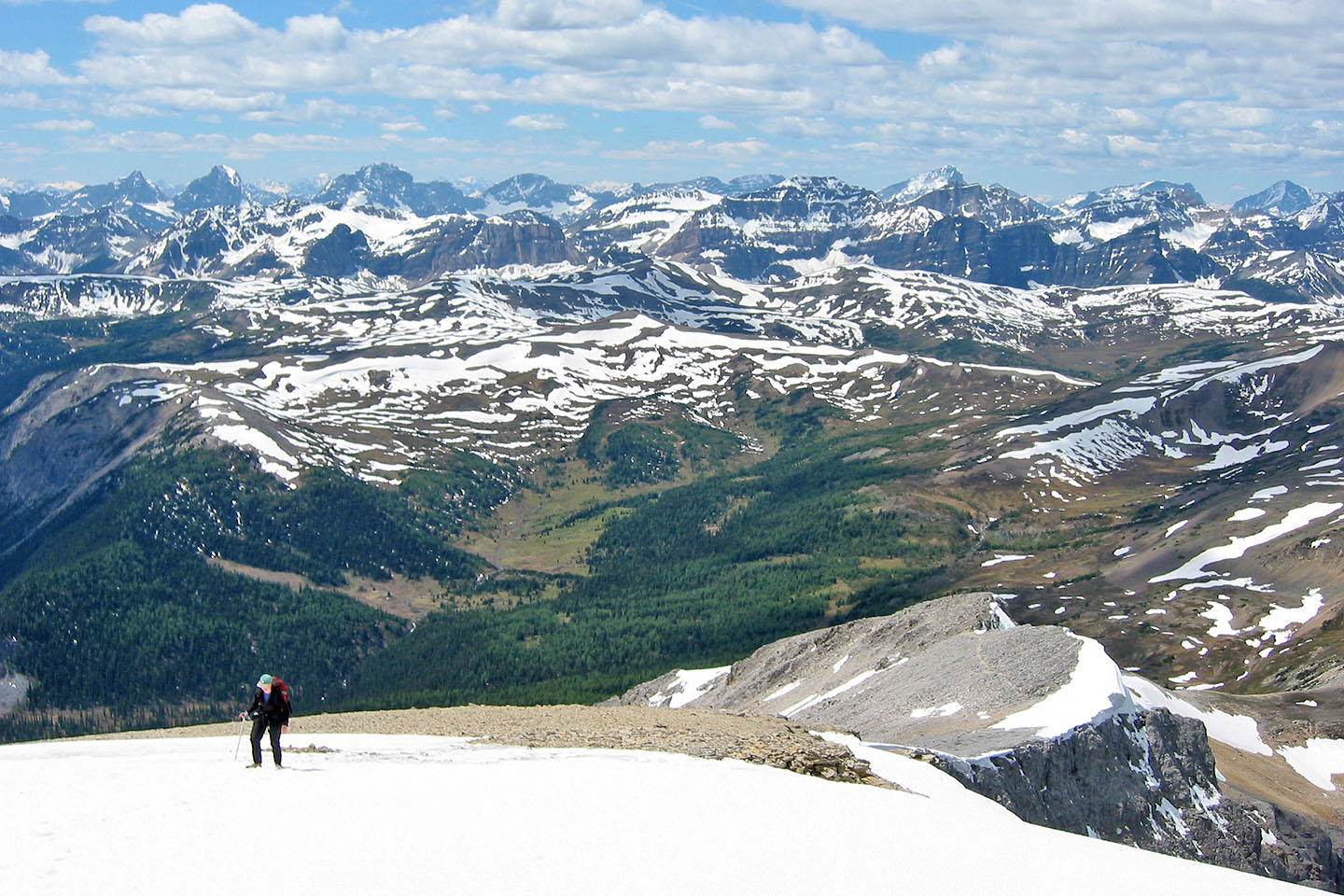 Looking southwest from the summit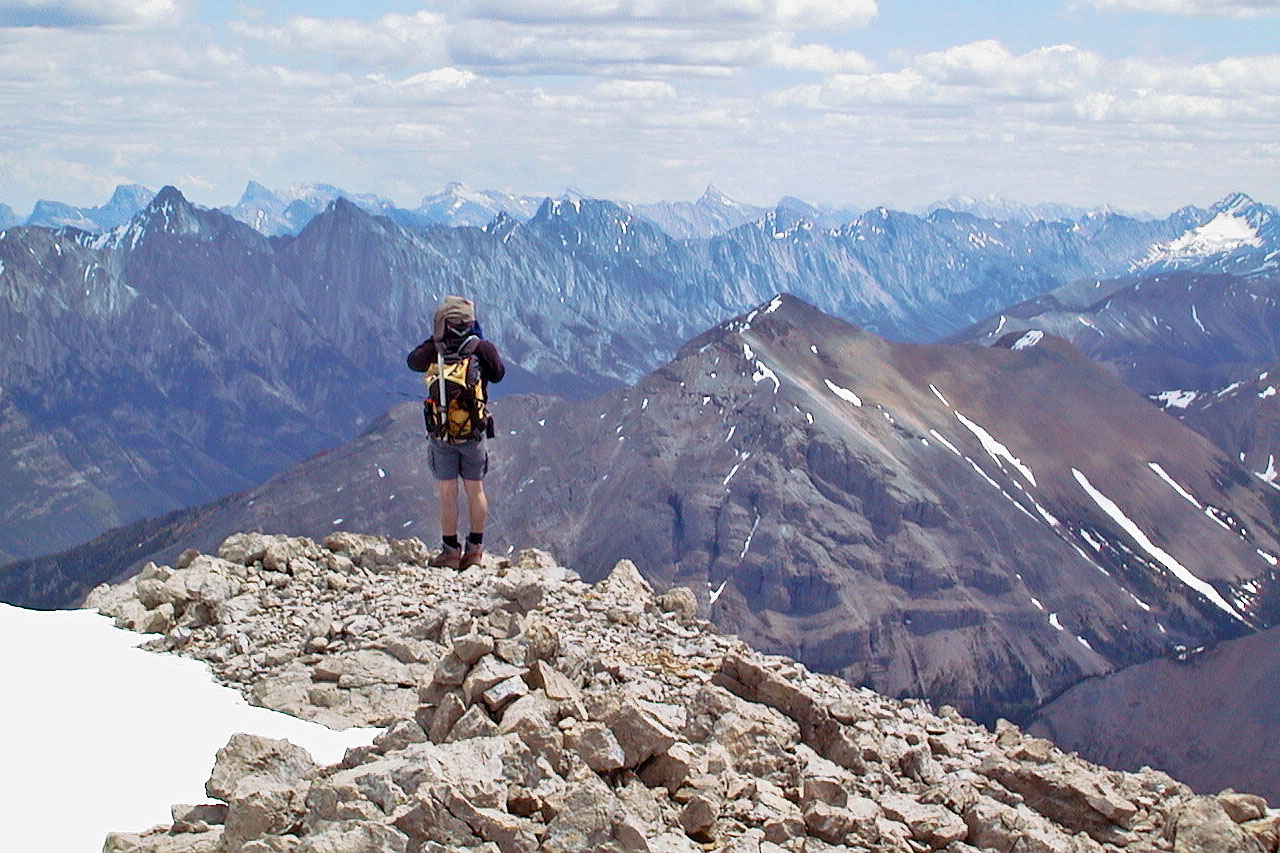 View to the Northeast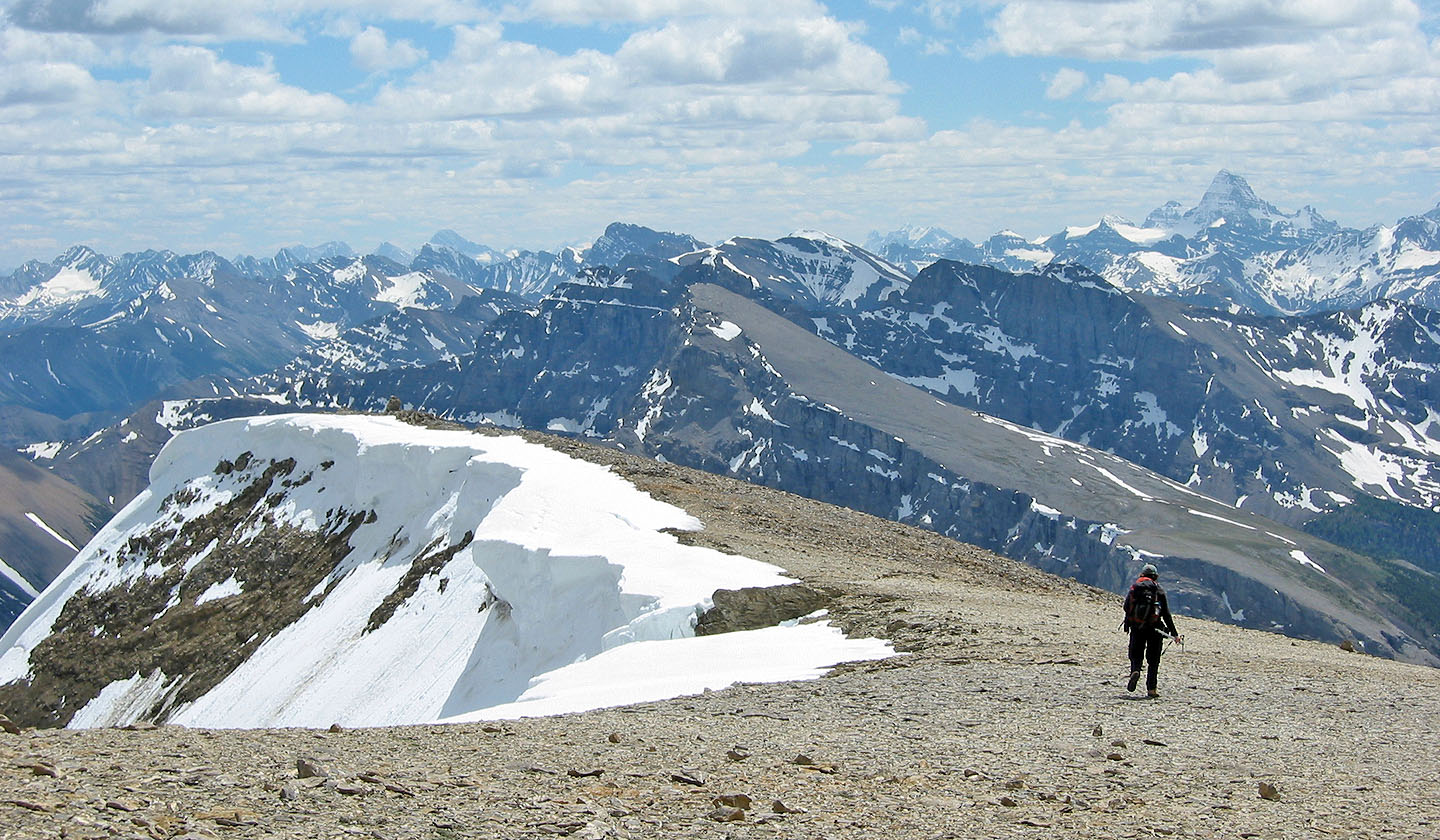 Heading to the southeast ridge to take panorama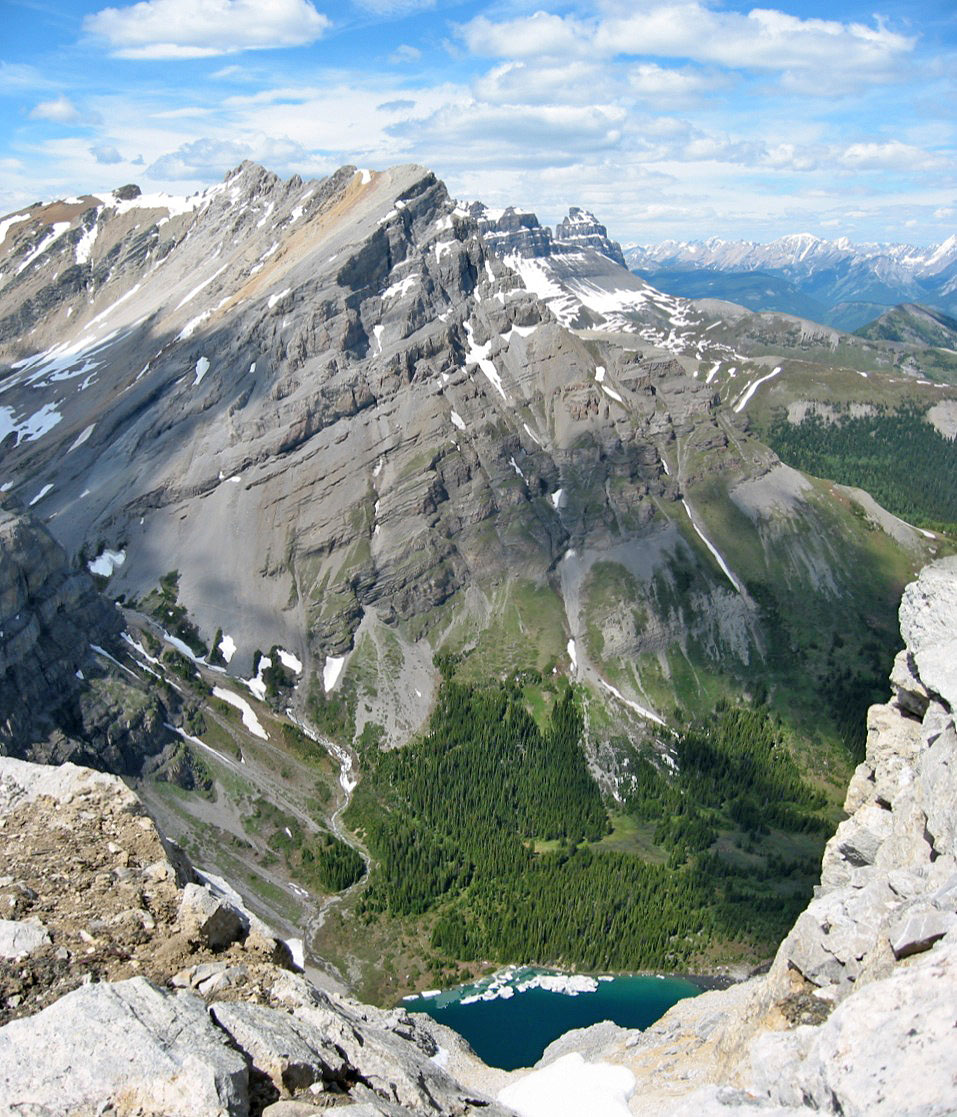 Looking down at Bourgeau Lake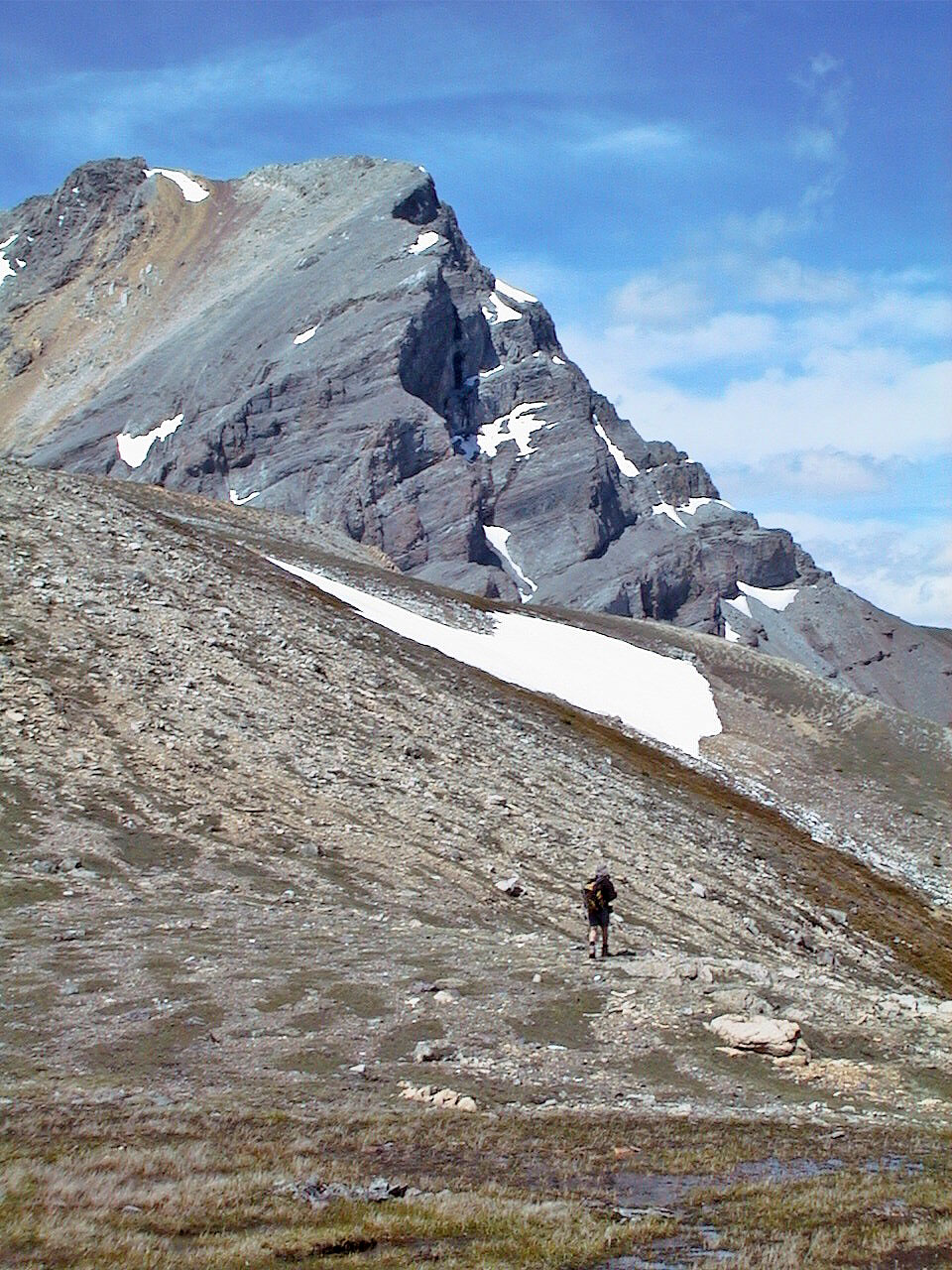 Heading back down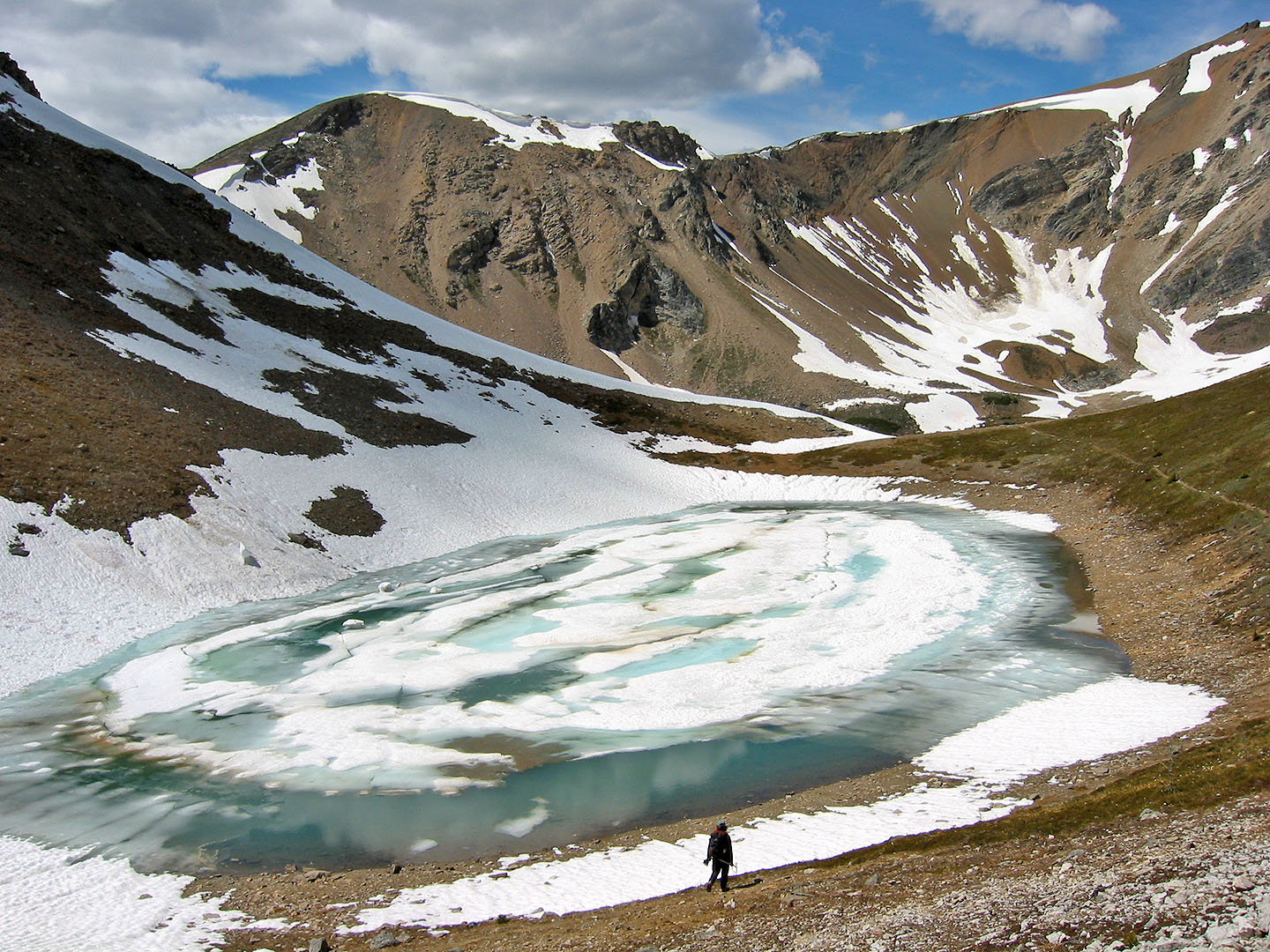 Tarn on Harvey Pass


360° view from the ridge near the top. Repeater prevented taking a panorama at the top.

82 O/4 Banff