bobspirko.ca | Home | Canada Trips | USA Trips | Hiking | Snowshoeing | MAP | About

Isabelle Peak
Banff National Park, Alberta
September 10, 2002
A long hike in and a long scramble on loose rock led to great views which we mostly missed because of poor weather. The coordinates in the book, however, were wrong. They should be 680624 for the bridge and 704631 for the cairn where you leave the trail.
A snow squall blew in when we arrived on the summit but cleared on the plateau under the summit block. That's where I took the panorama. The descent down the gully was hairy as the wet moss made it slippery.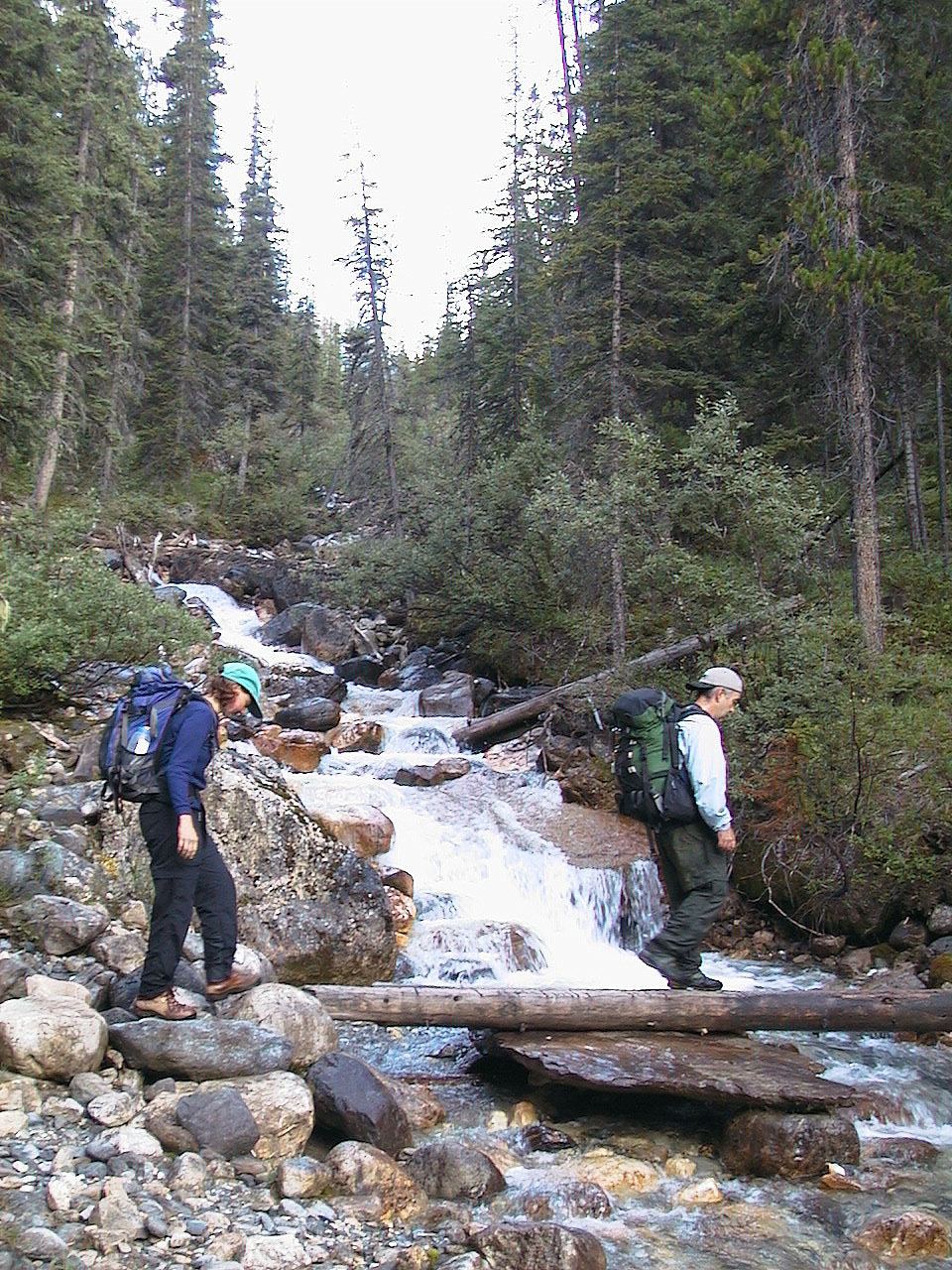 Crossing the bridge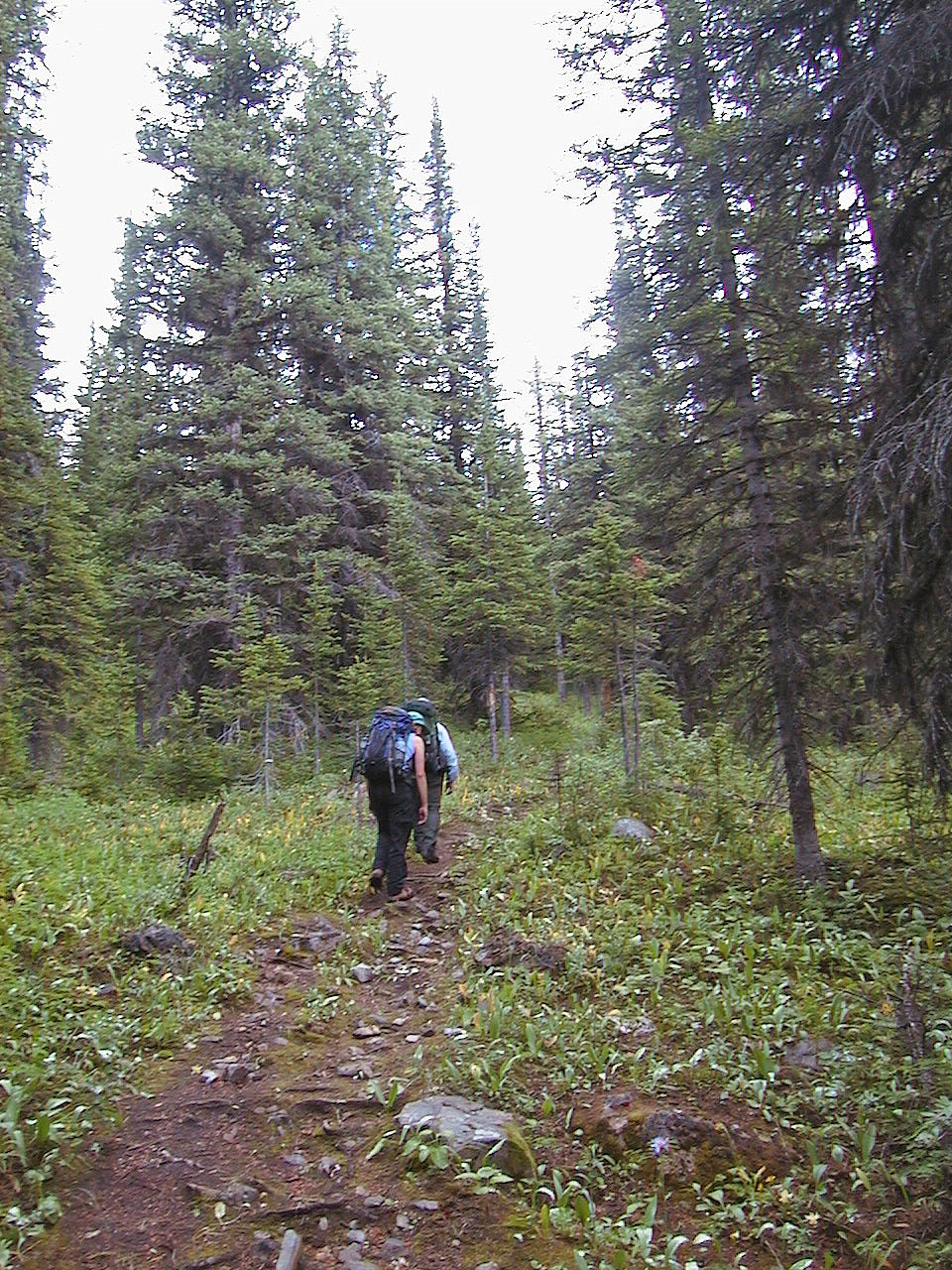 On the trail after the bridge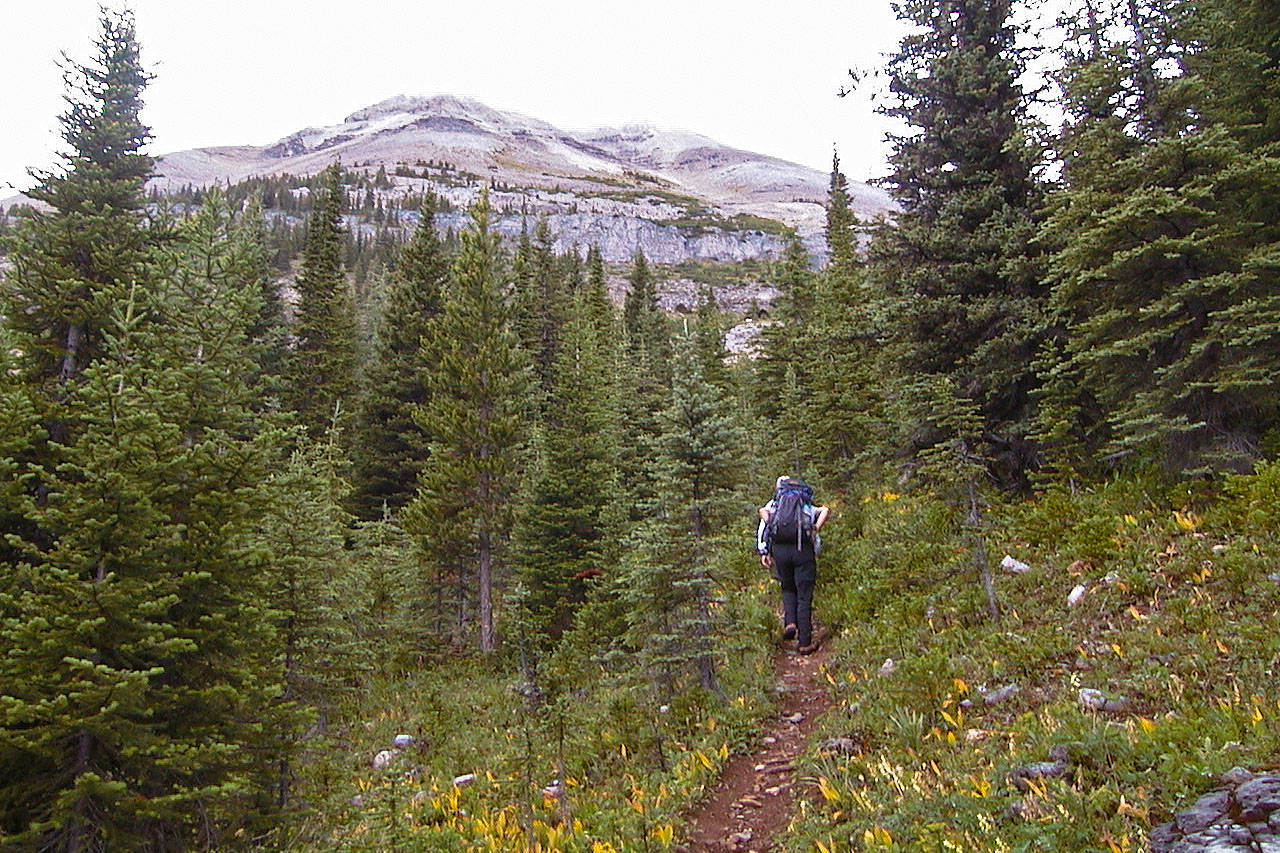 We'll soon leave the trail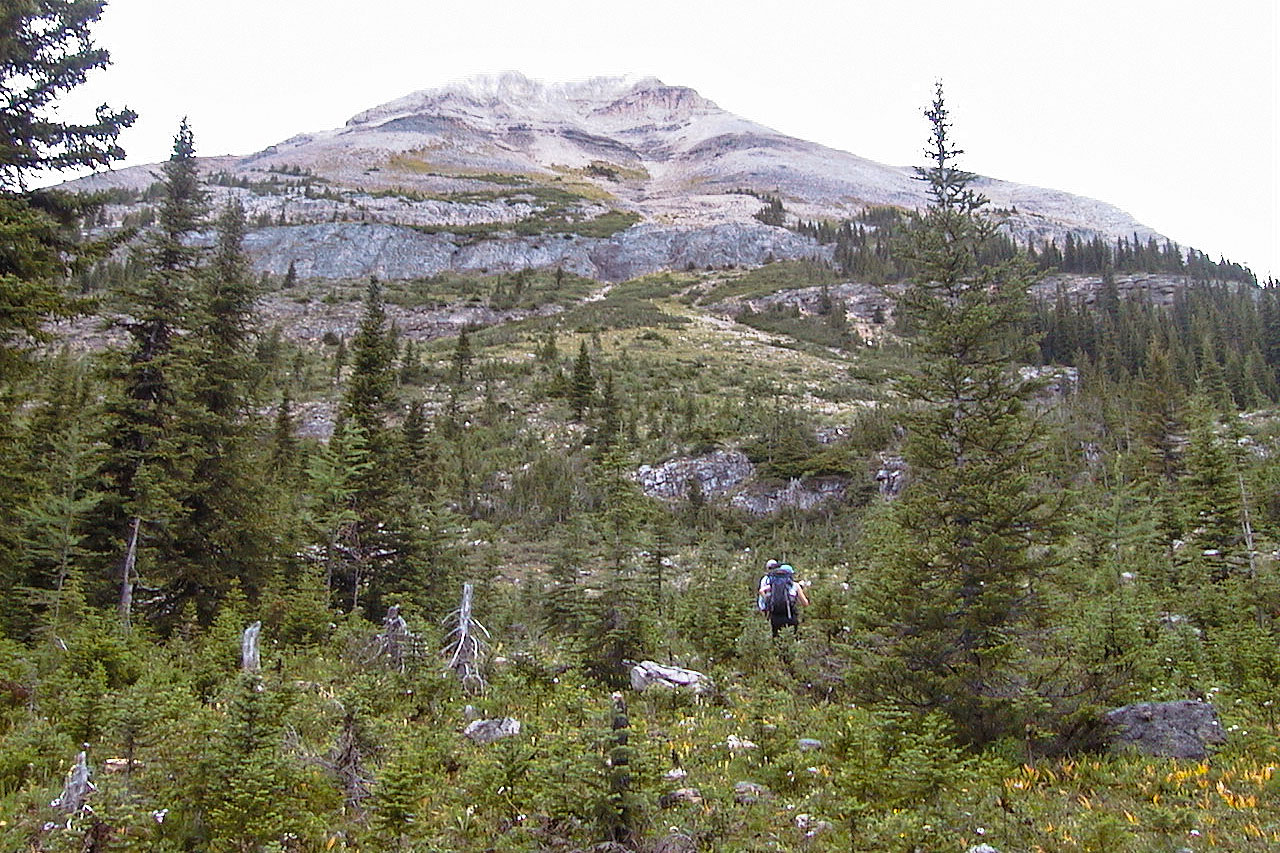 Isabelle Peak after hiking in 6.5 km and gaining 700 m

Starting up the lower slopes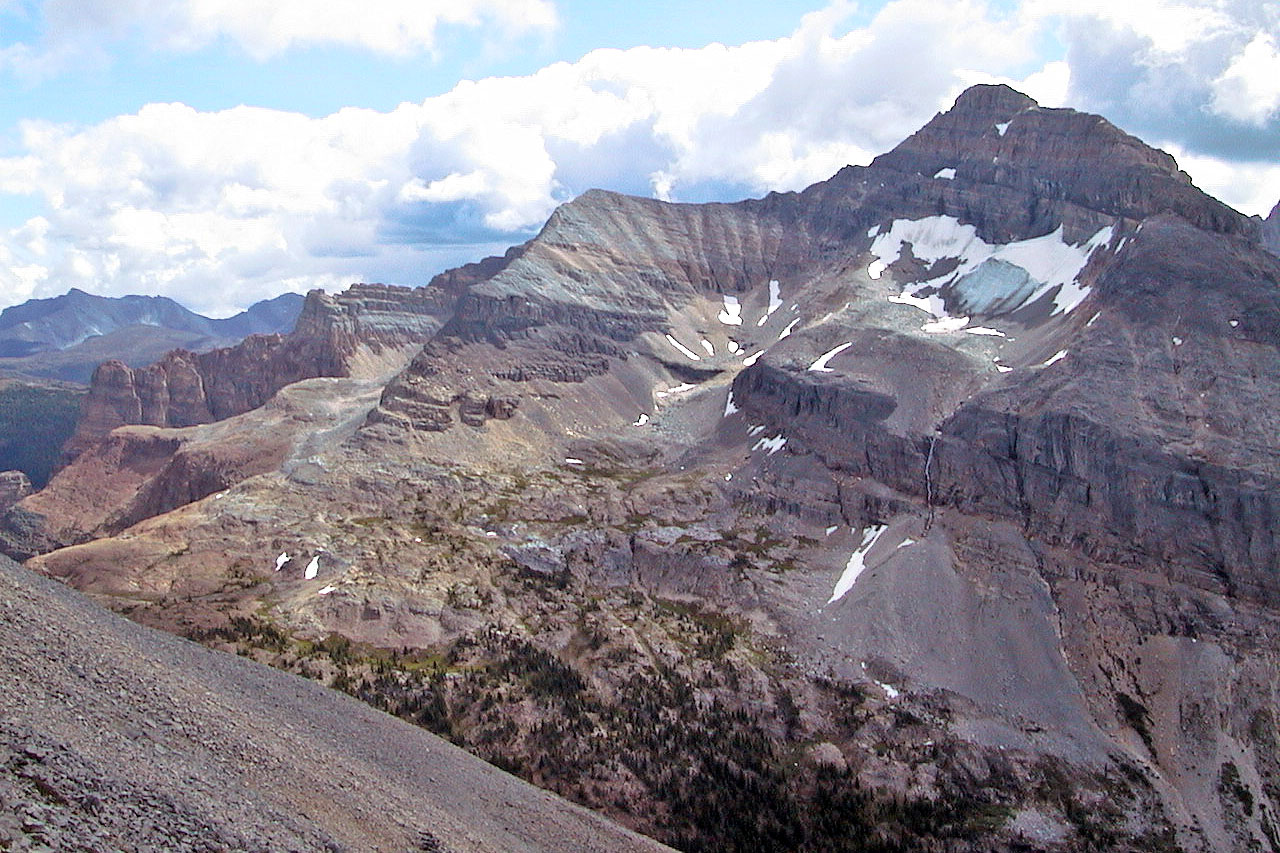 Unnamed peak to the southwest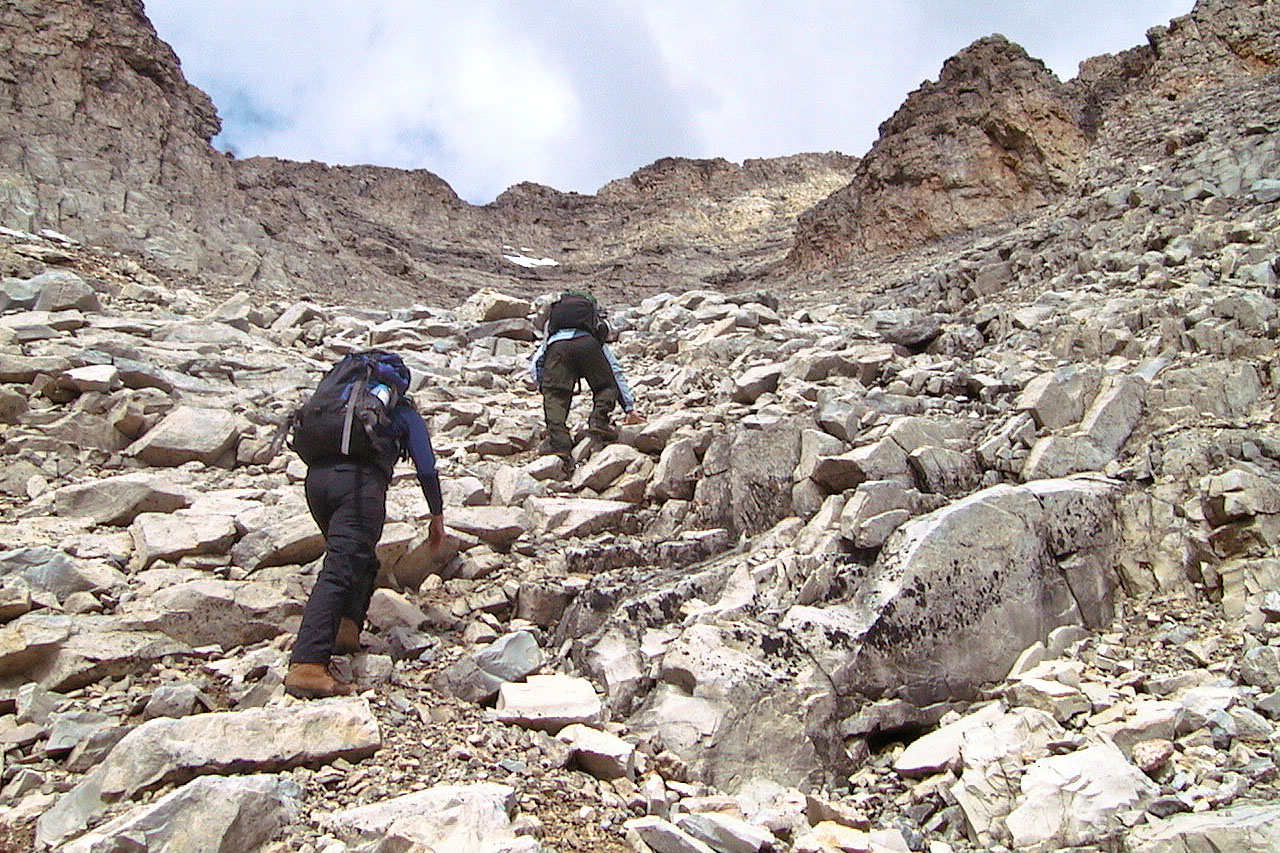 The first gully was an interesting, easy scramble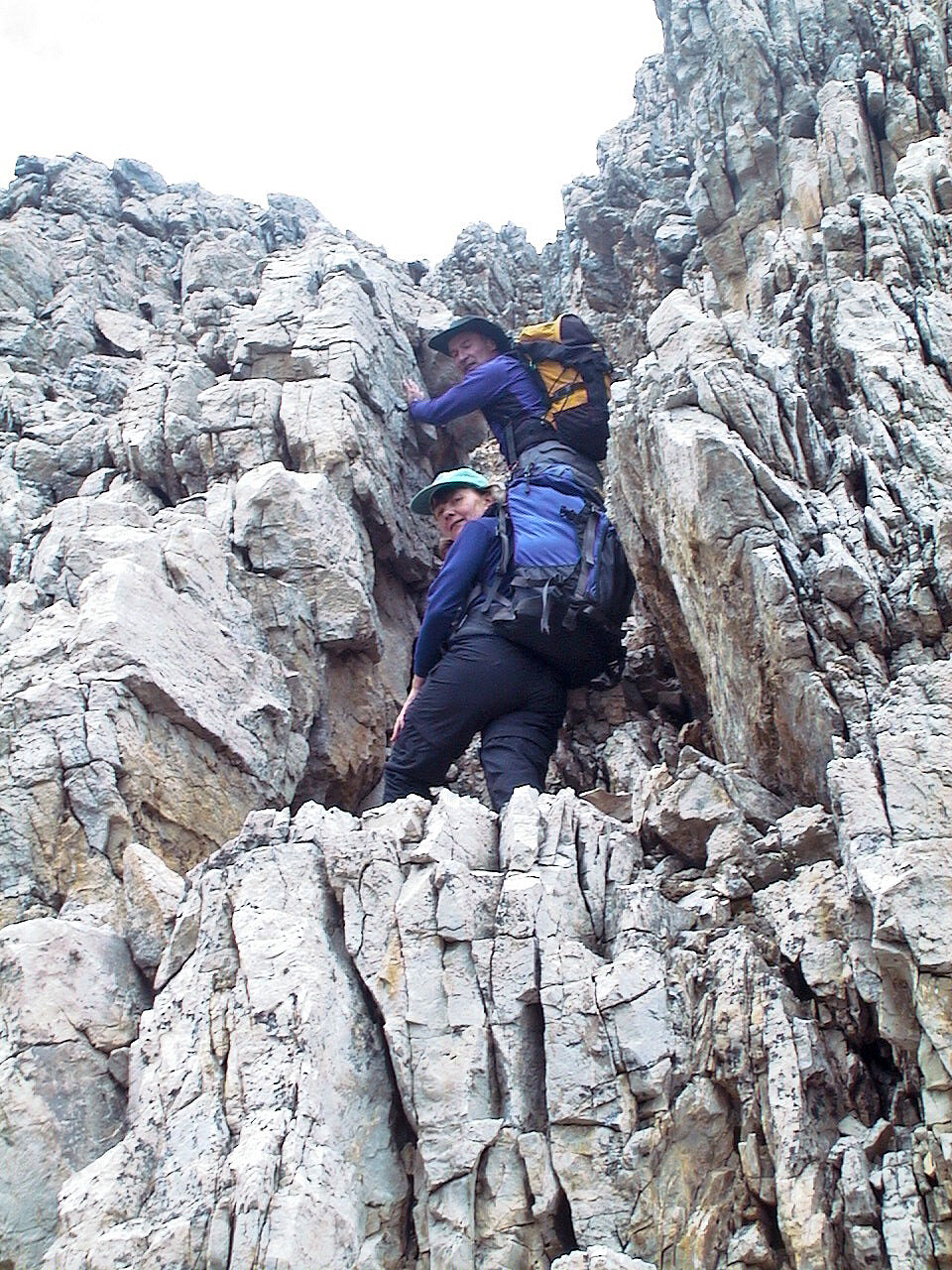 More scrambling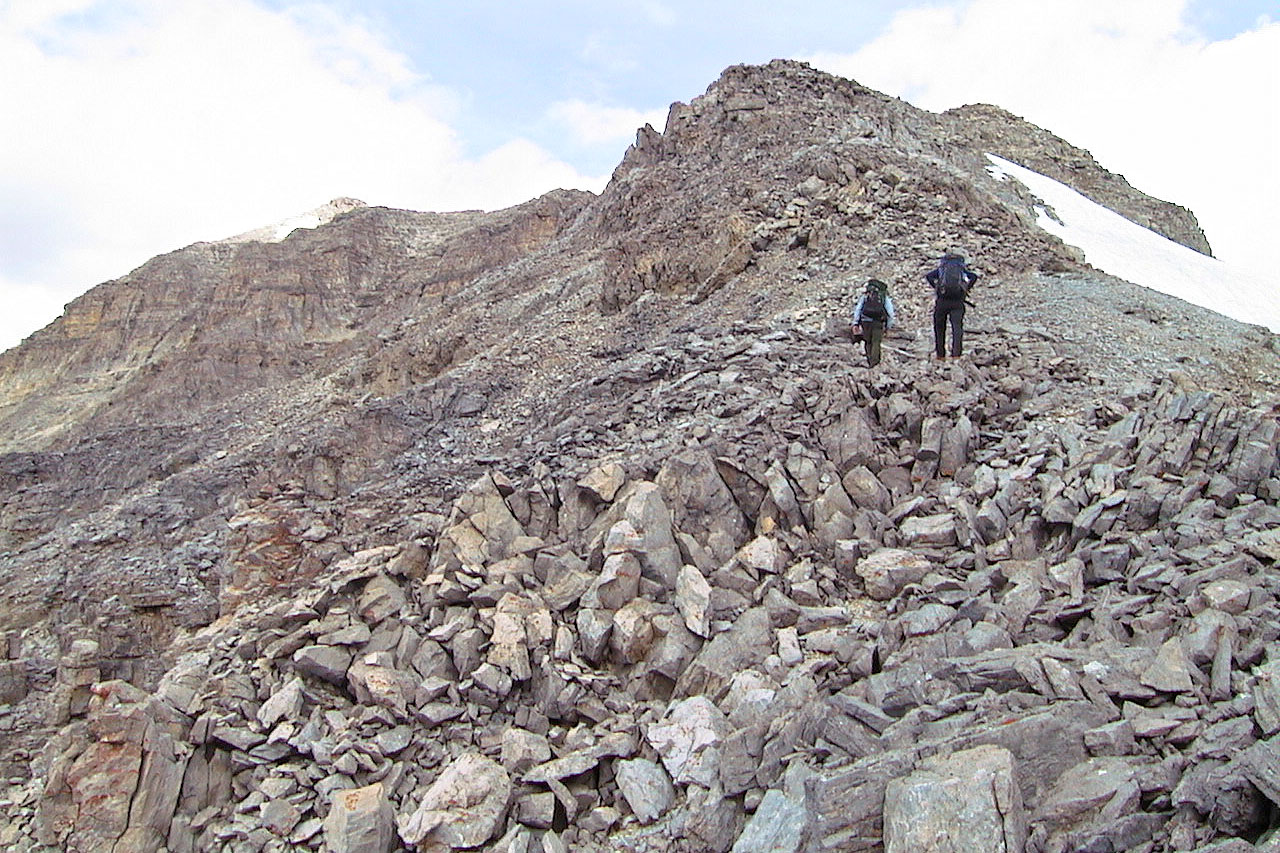 From here we work our way left below the ridge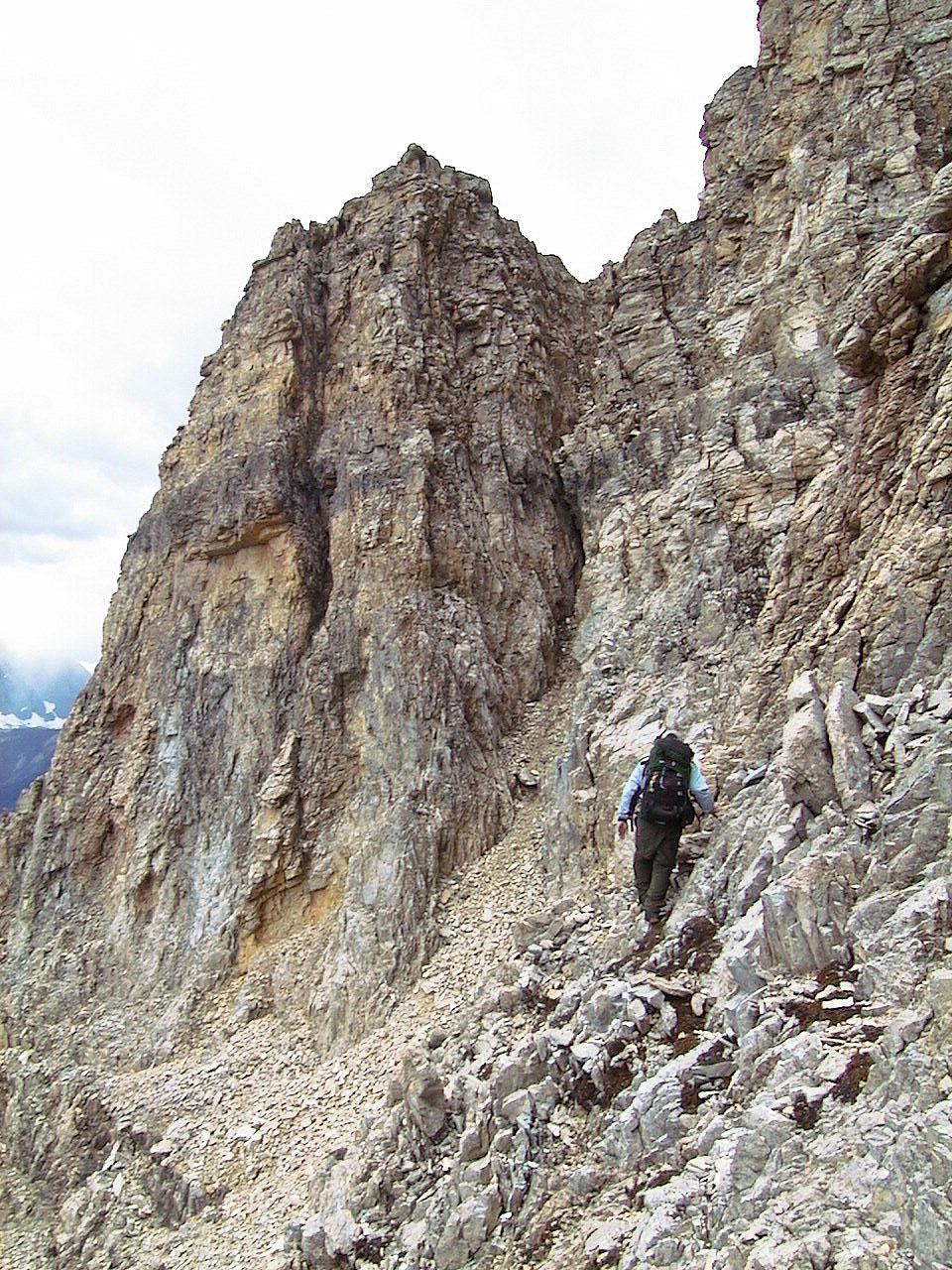 Almost at the gully leading to the summit block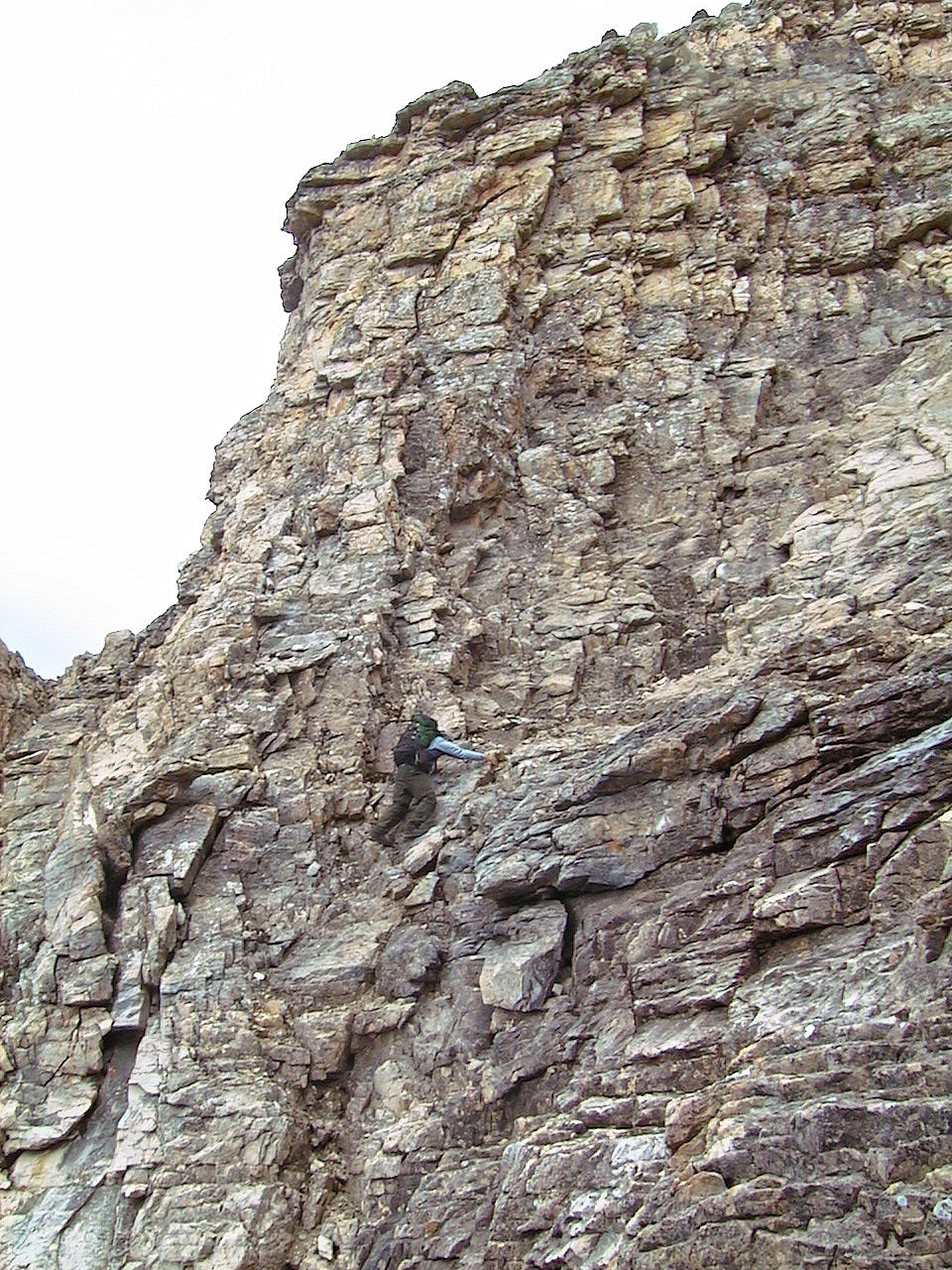 The crux: the gully below the summit is steep and exposed with loose rock.
Dinah and I kept in the middle but Wayne ventured left.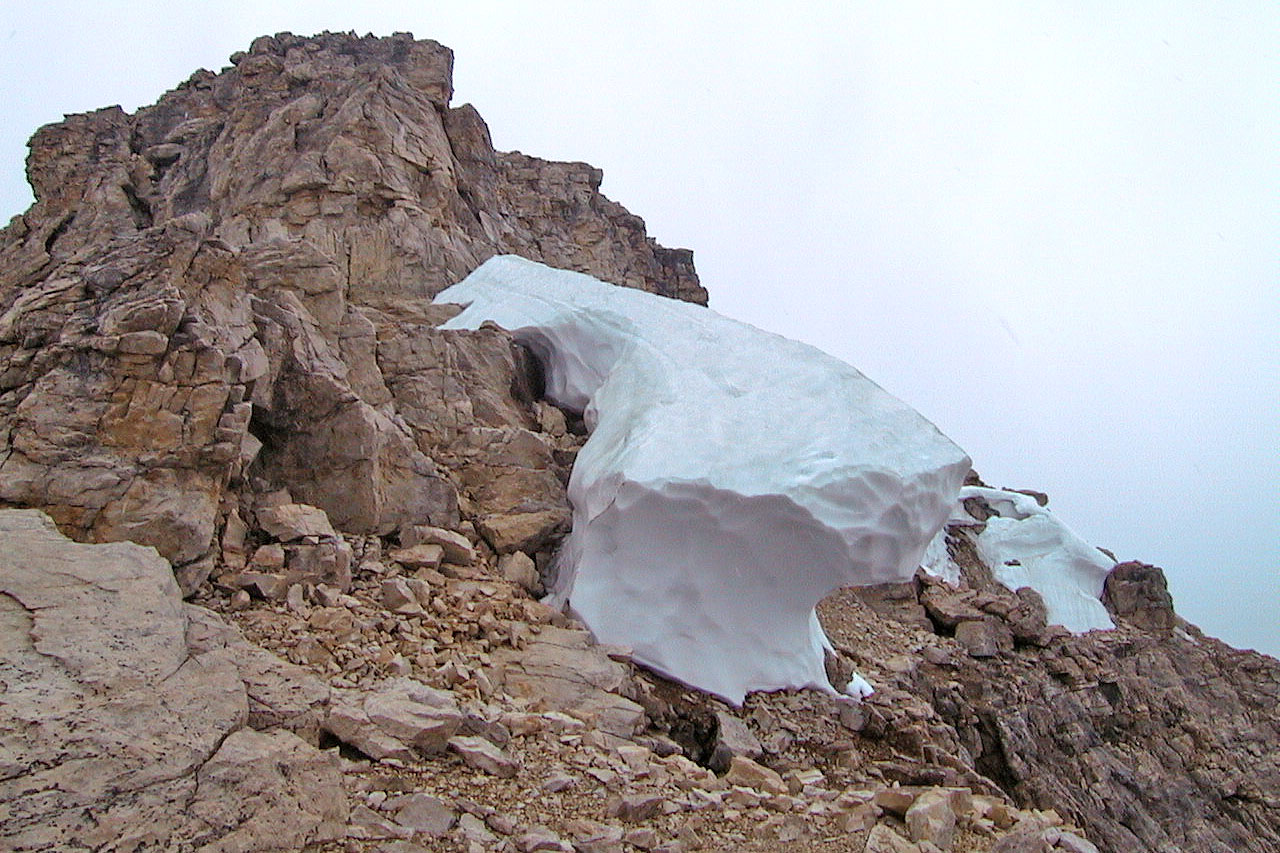 View of the summit block from the plateau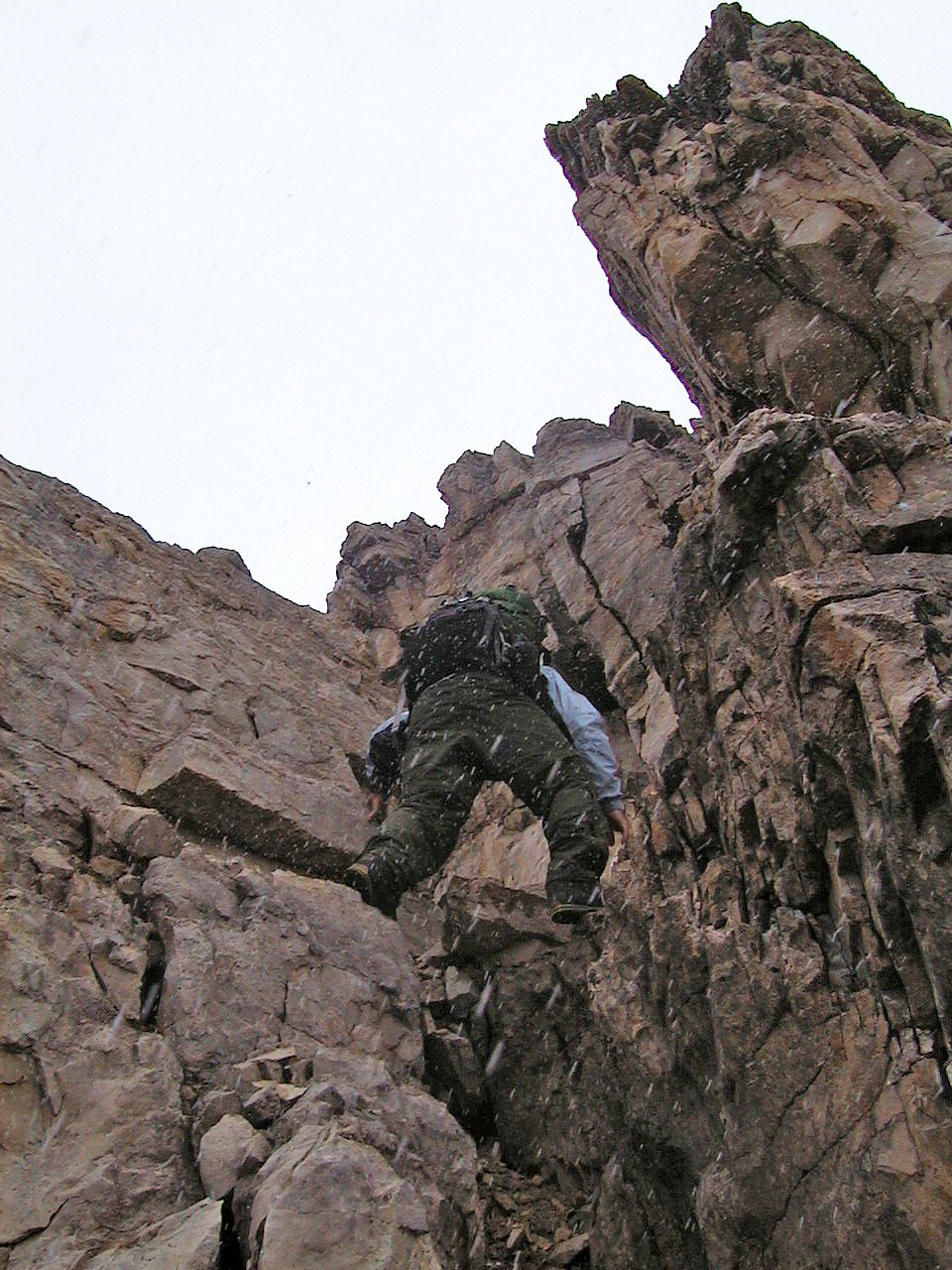 As we scrambled up the summit block, it began to snow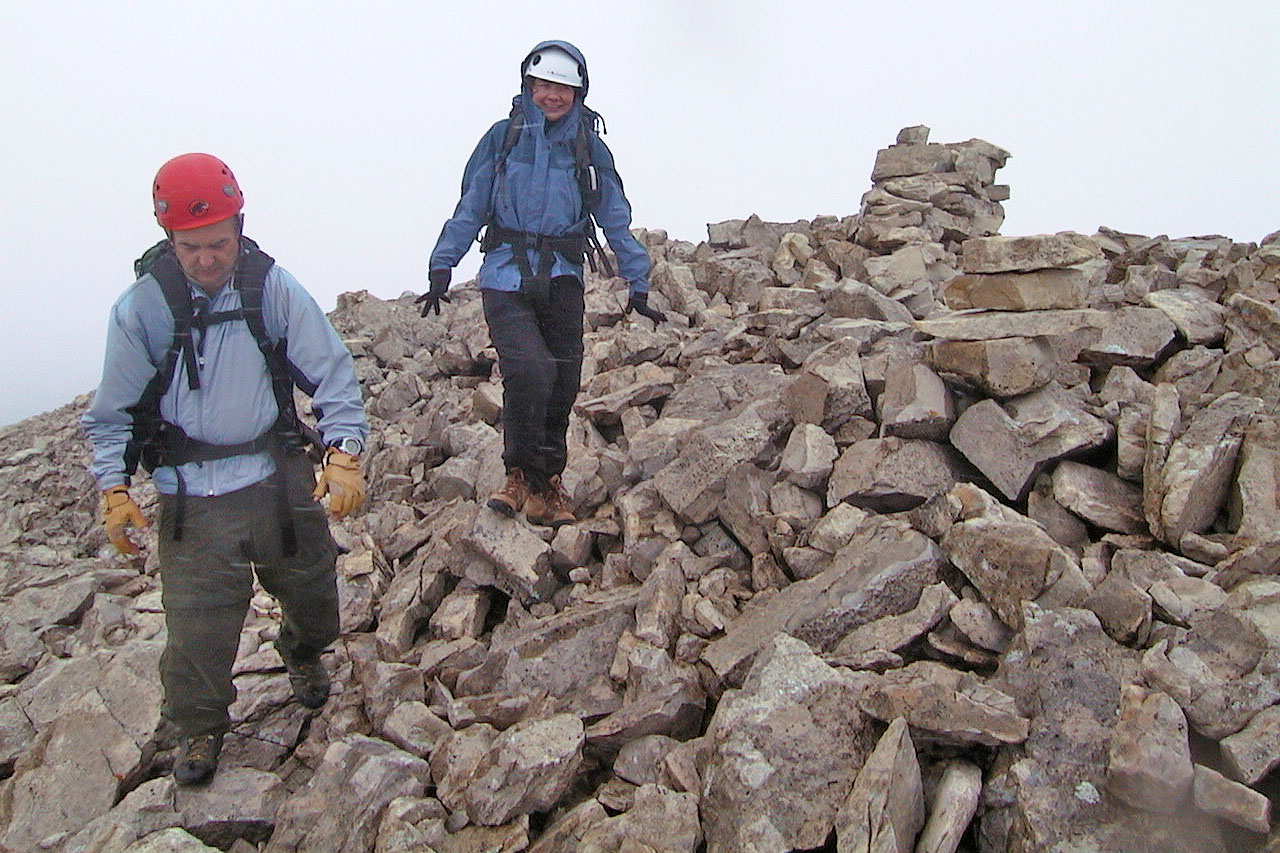 Wayne and Dinah leave the summit cairn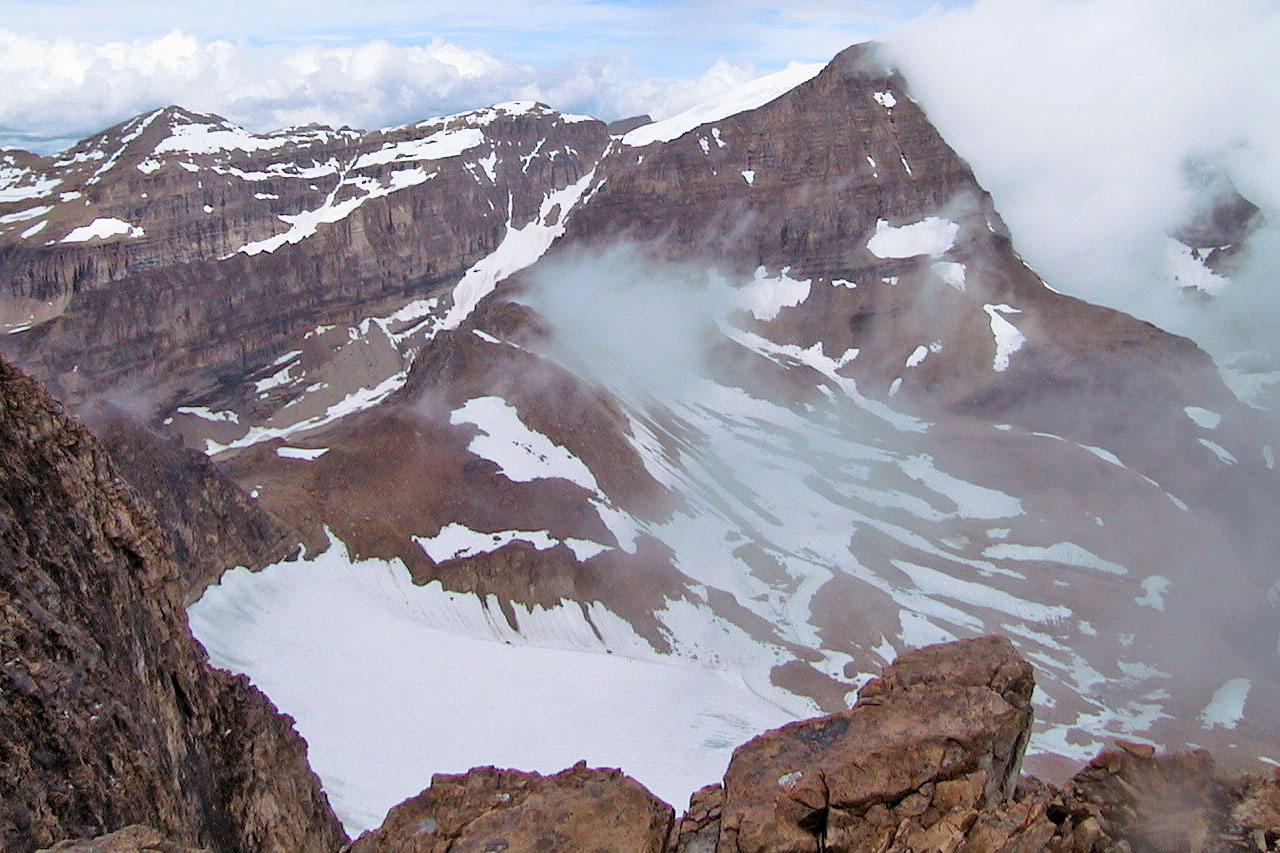 Mount Ball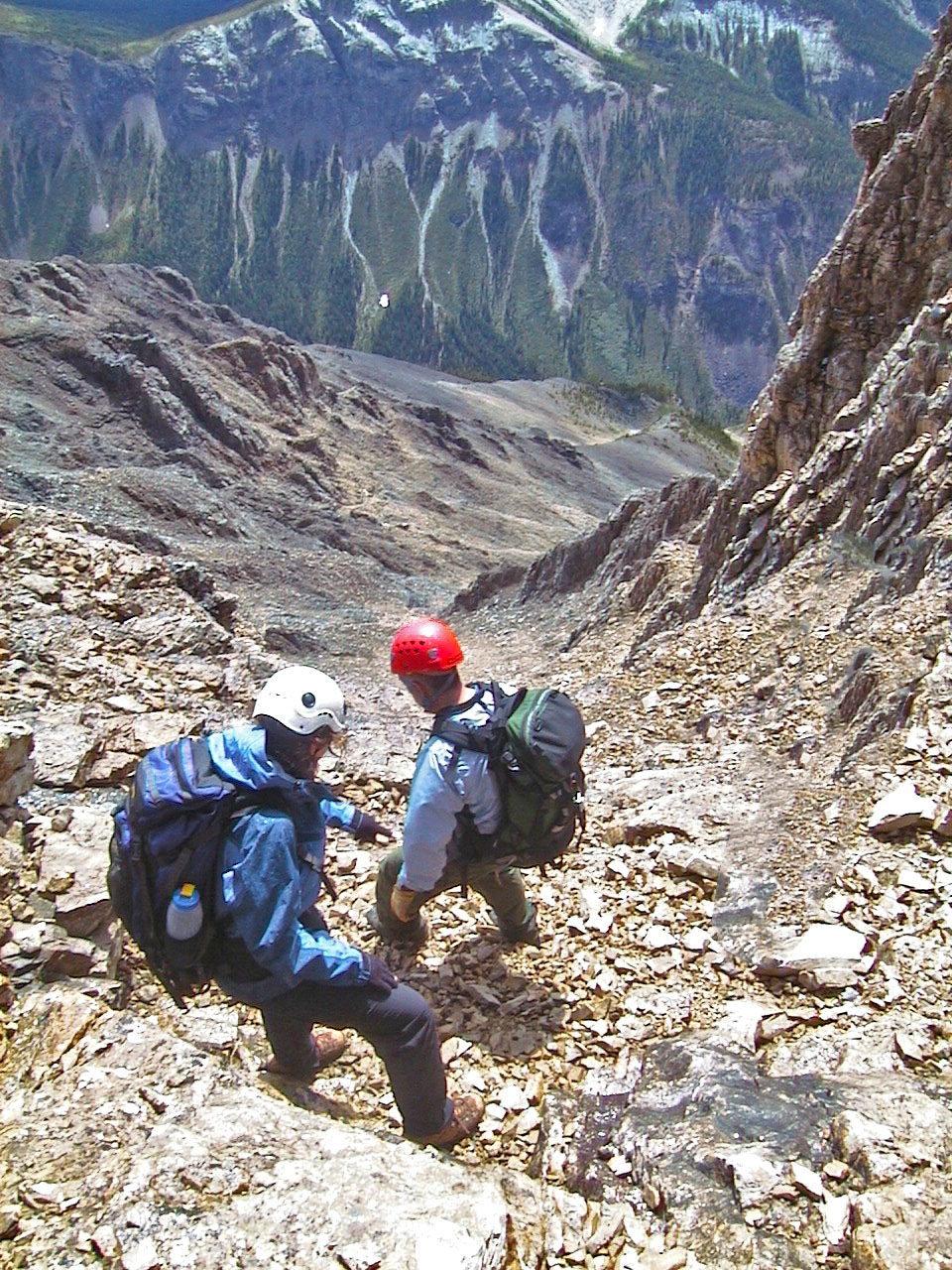 Descending the steep gully/crux was treacherous after it snowed. Wet
moss didn't help matters.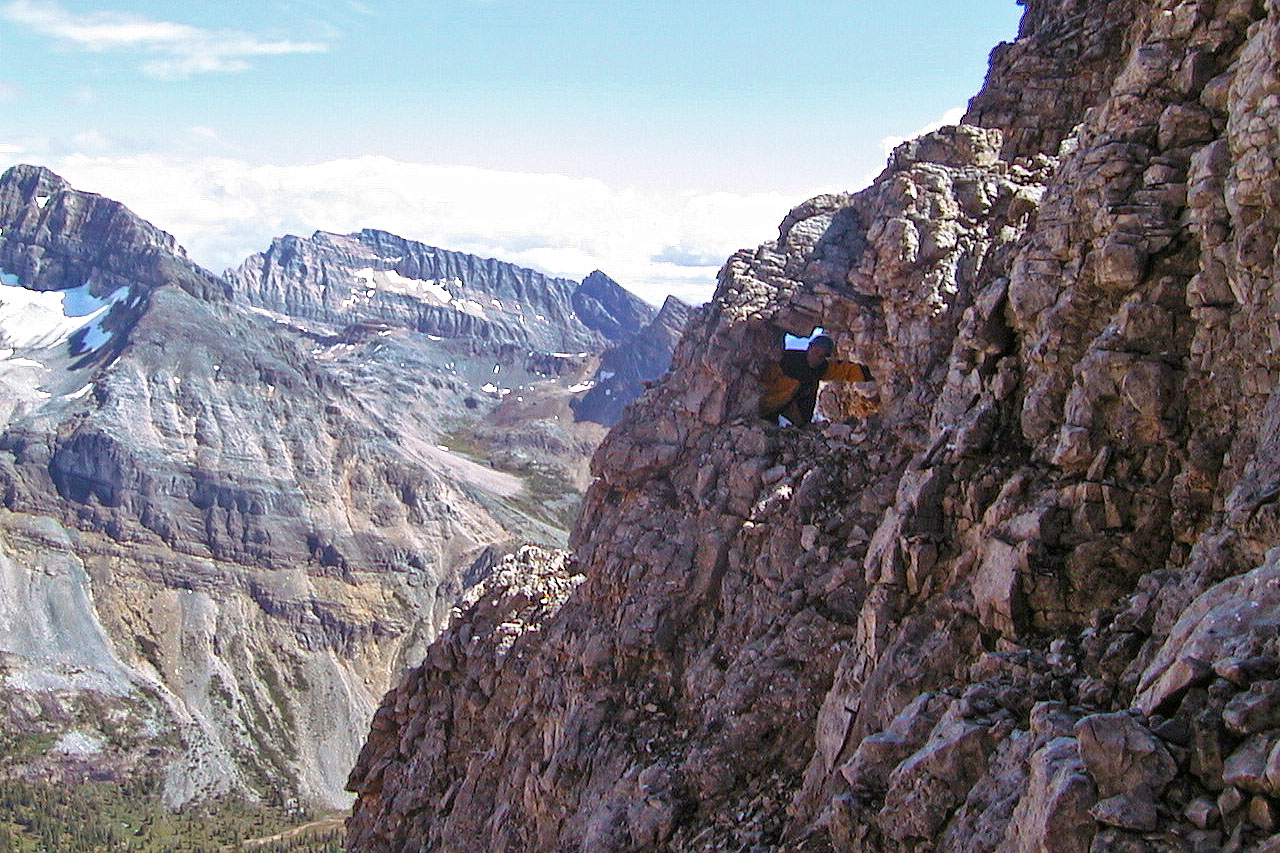 On our return I checked out a small window (mouse over for a close-up). Haiduk Peak in the background.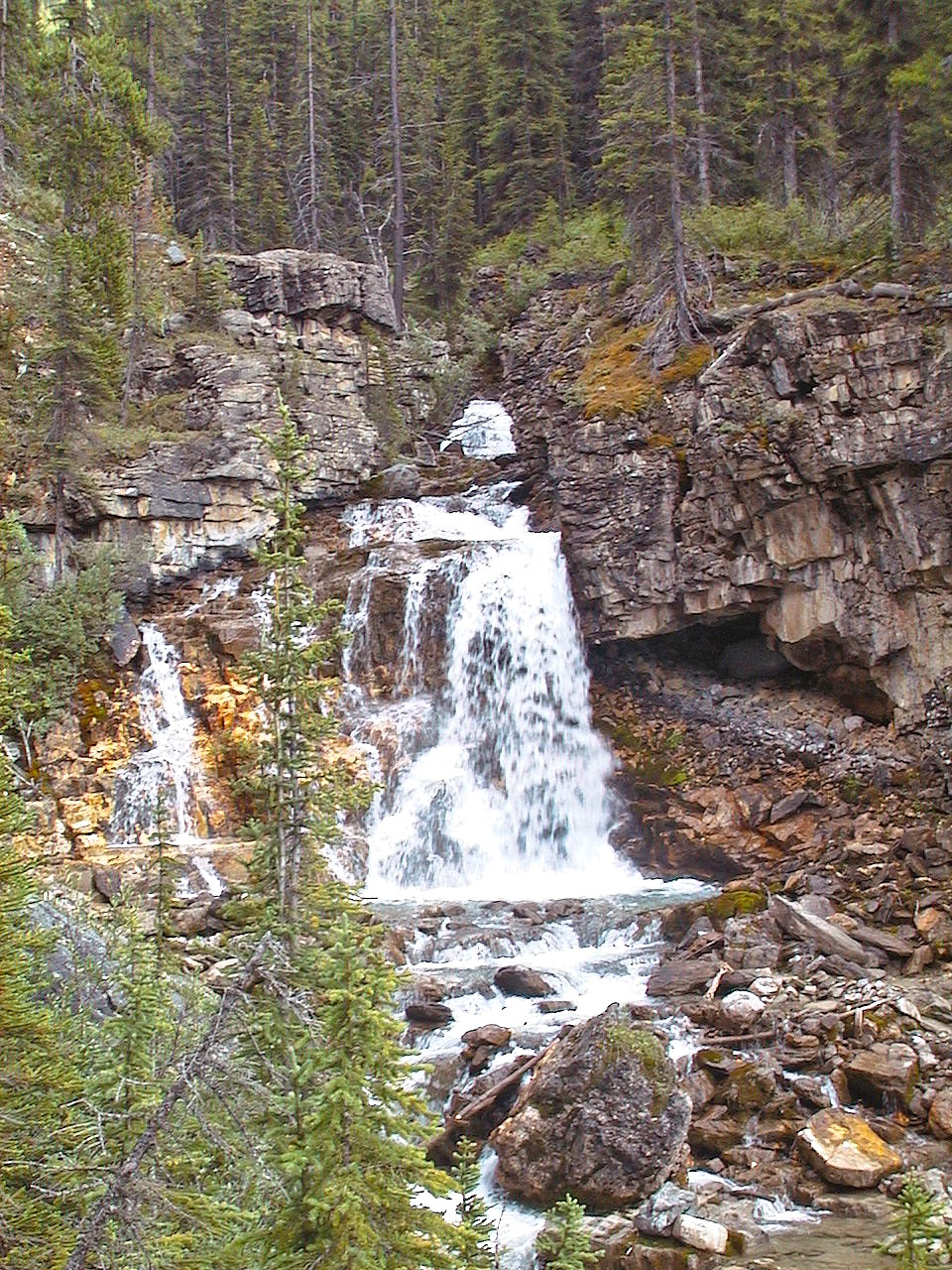 Waterfall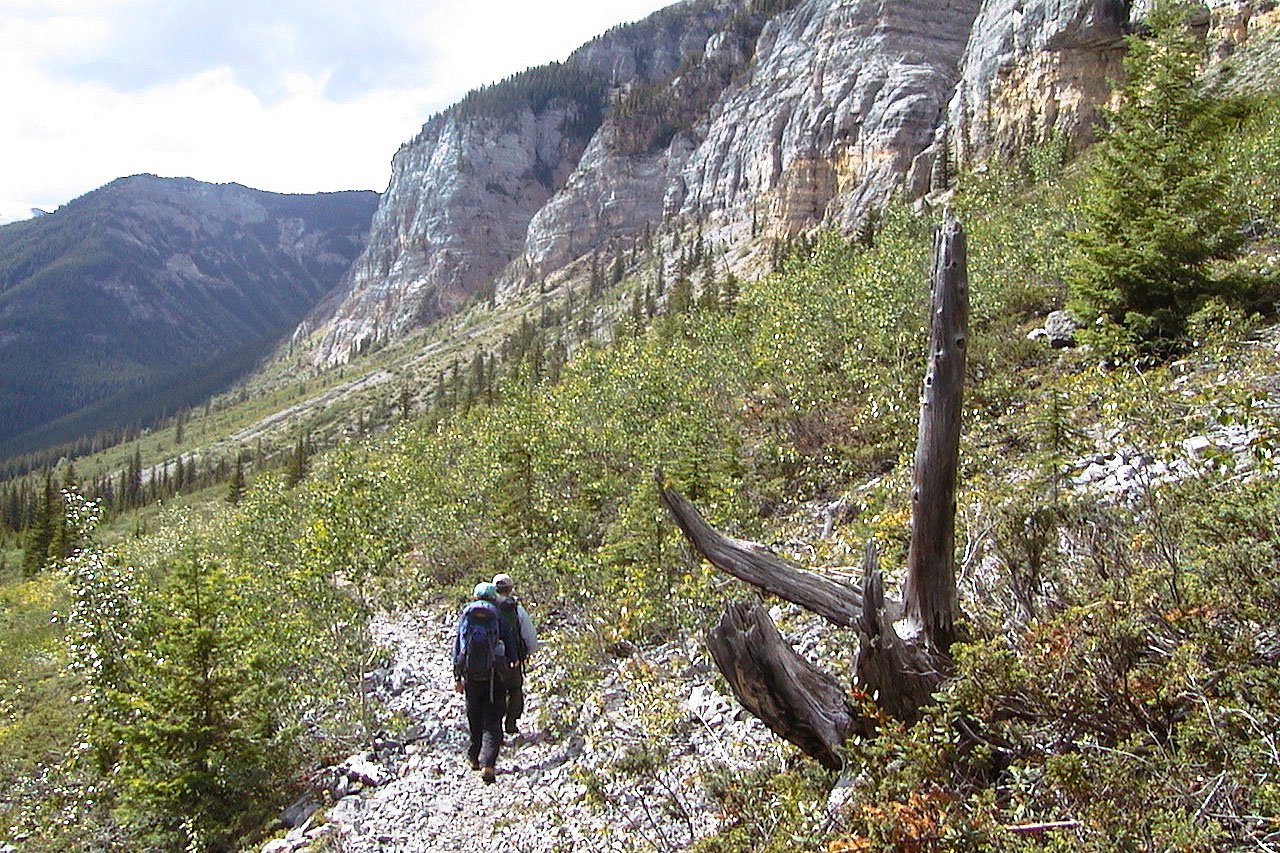 Heading back down the trail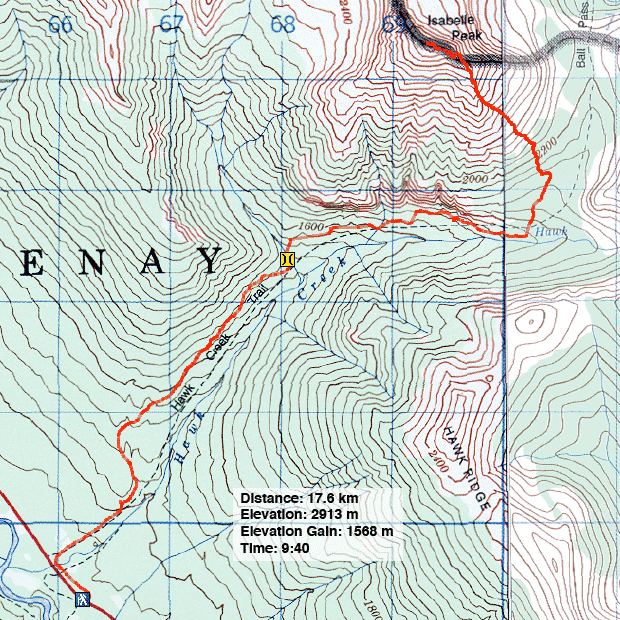 82 N/1 Mount Goodsir and 82 O/4 Banff