Cascade Mountain
Banff, Alberta
July 7, 2001
Cascade Mountain is a good trip, although be prepared to share the mountain with others. It draws many people, including the inexperienced and unfit. However, it's well worth it for the scenery.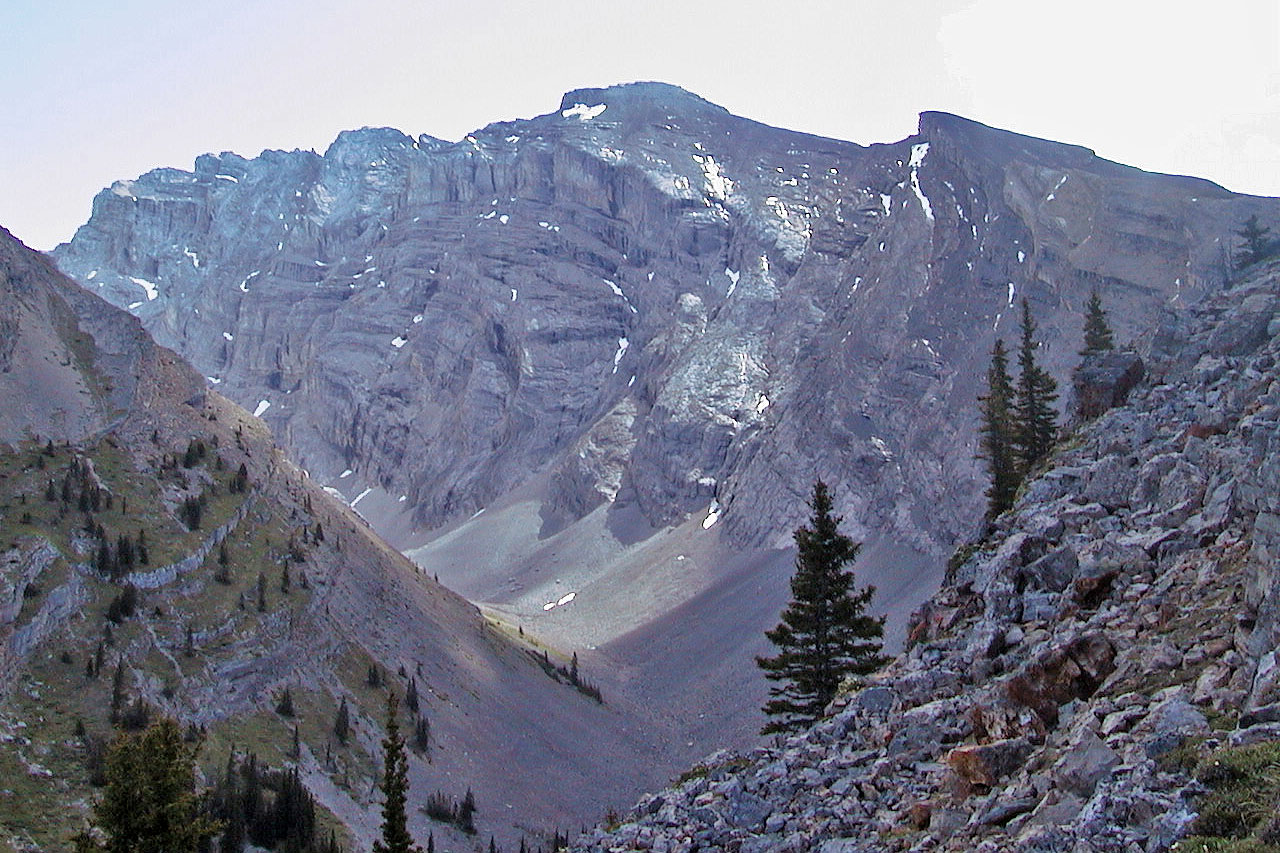 View from near the start of the ridge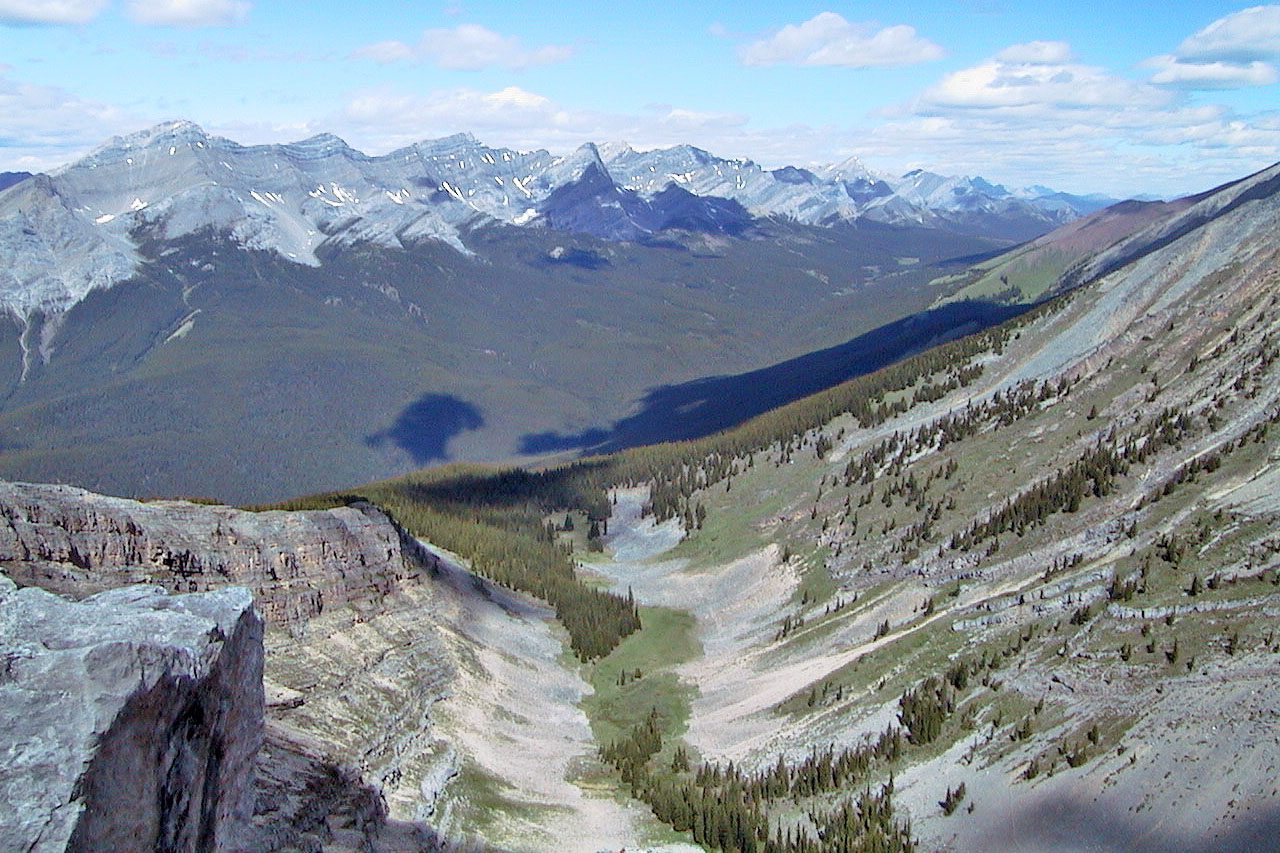 Amphitheater below Cascade Mountain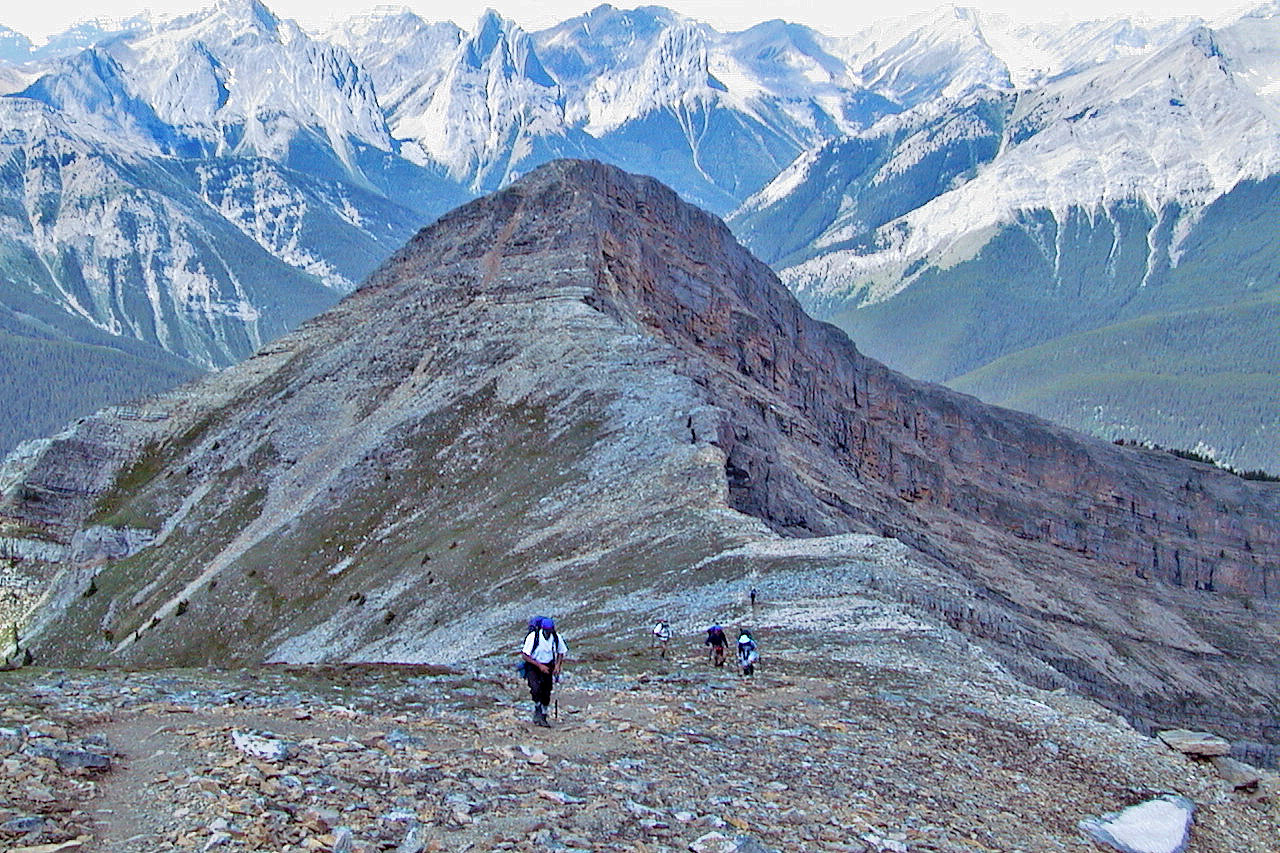 Following an obvious trail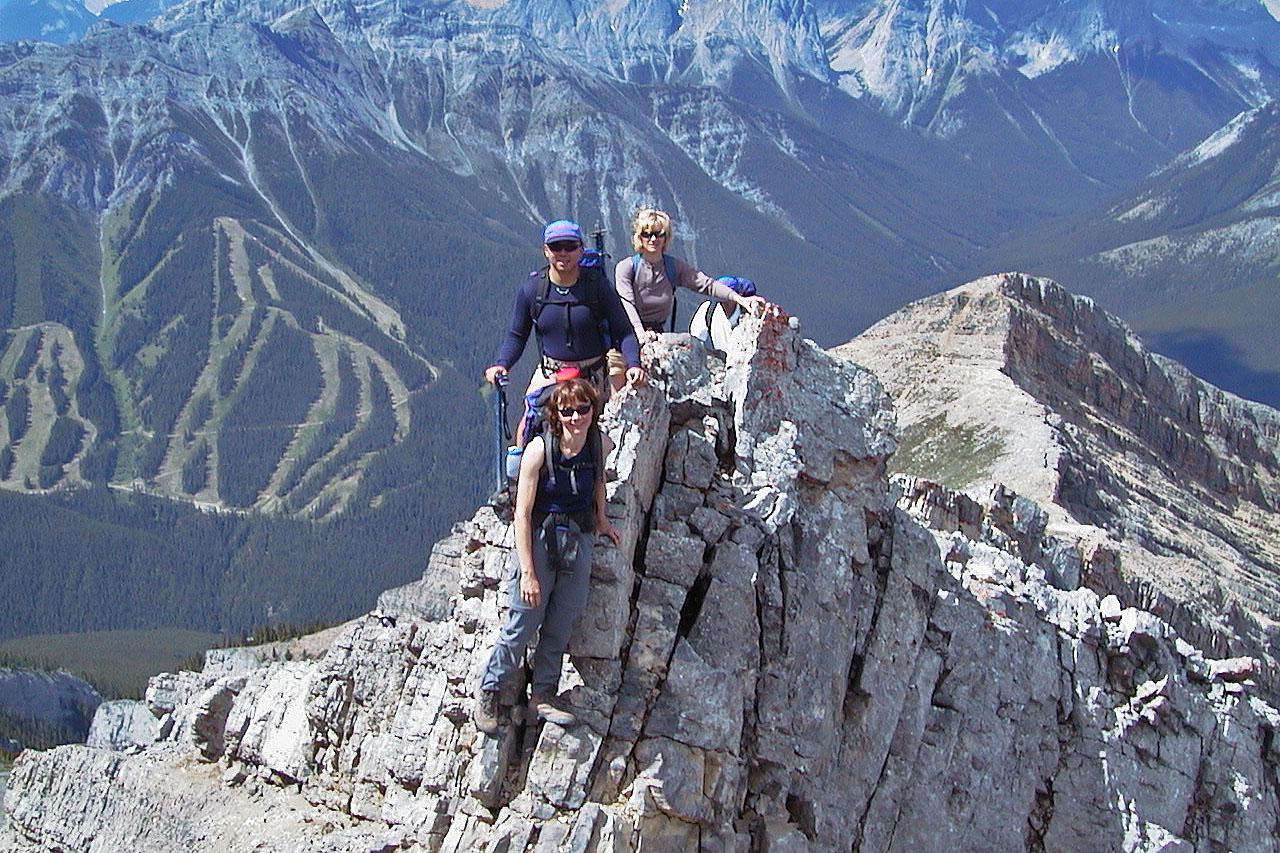 Scrambling on the lower ridge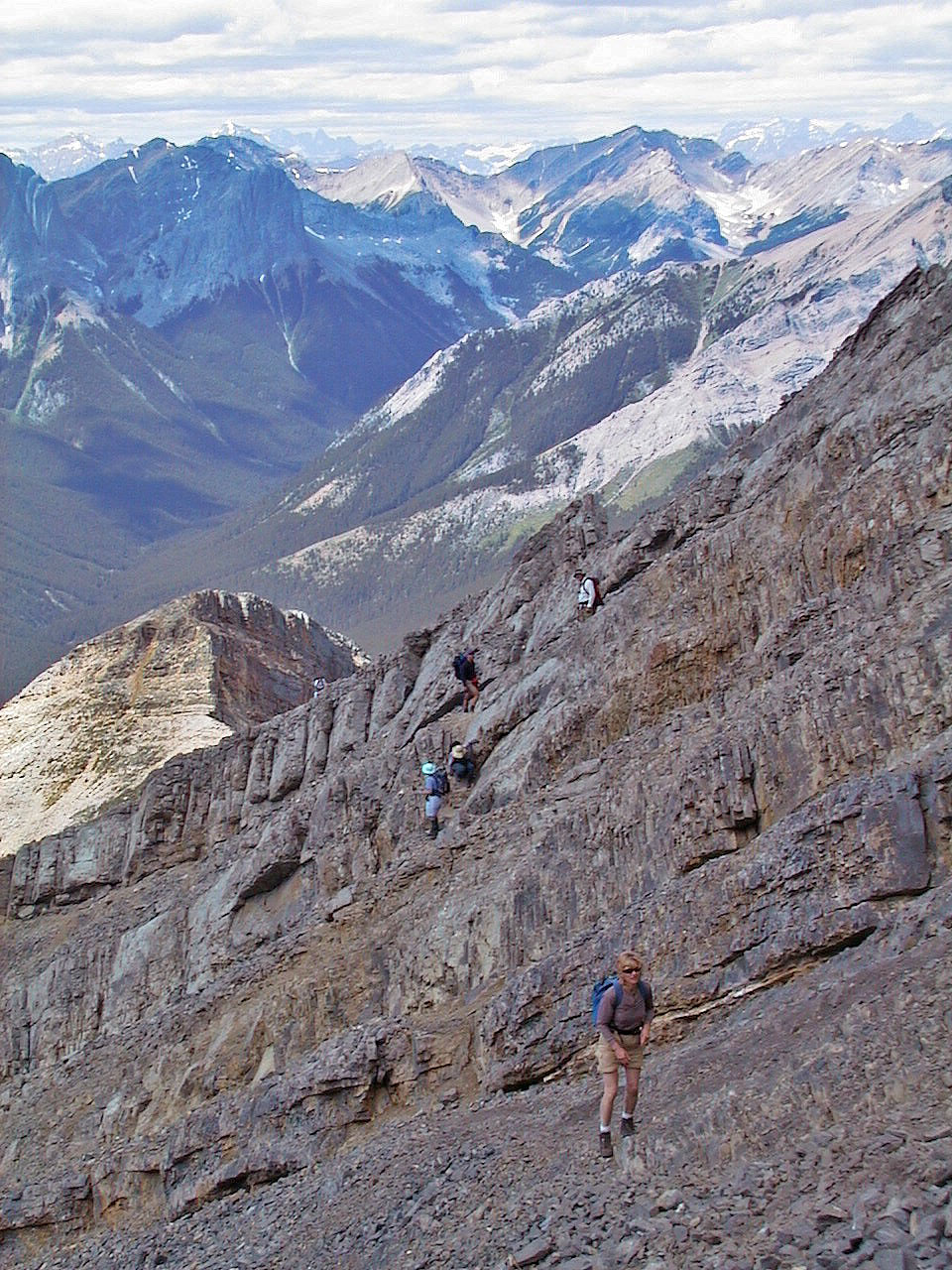 Typical of the scrambling on Cascade.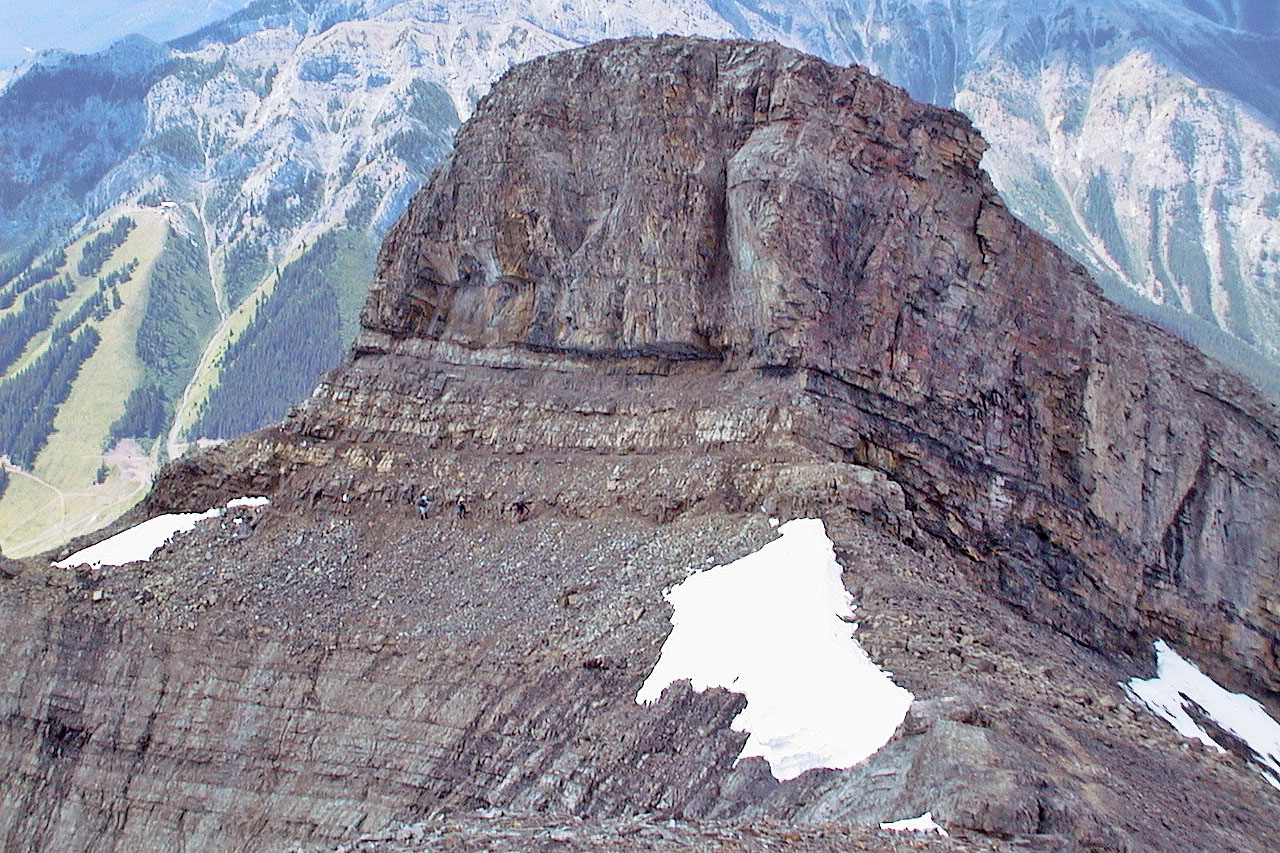 We traverse below this buttress (mouse over for a close up)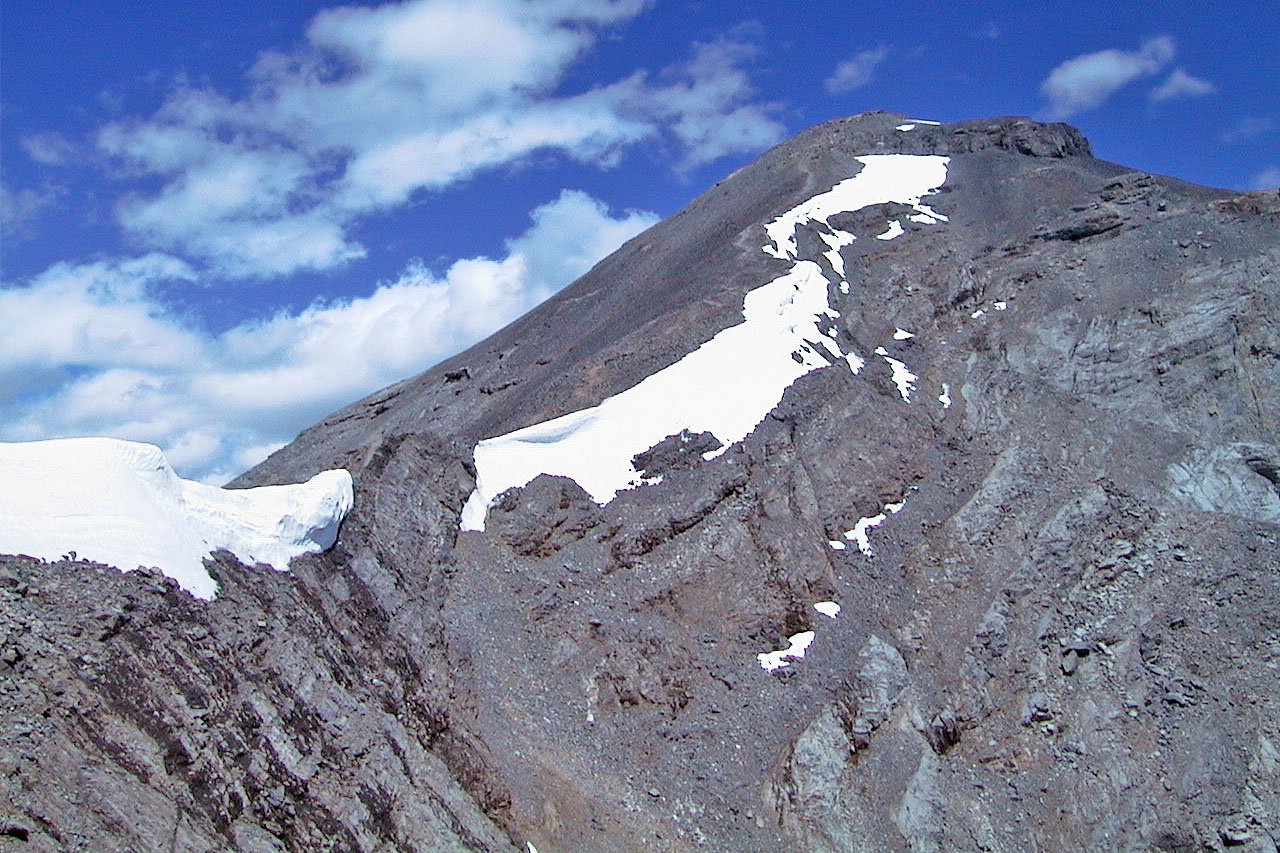 View of the summit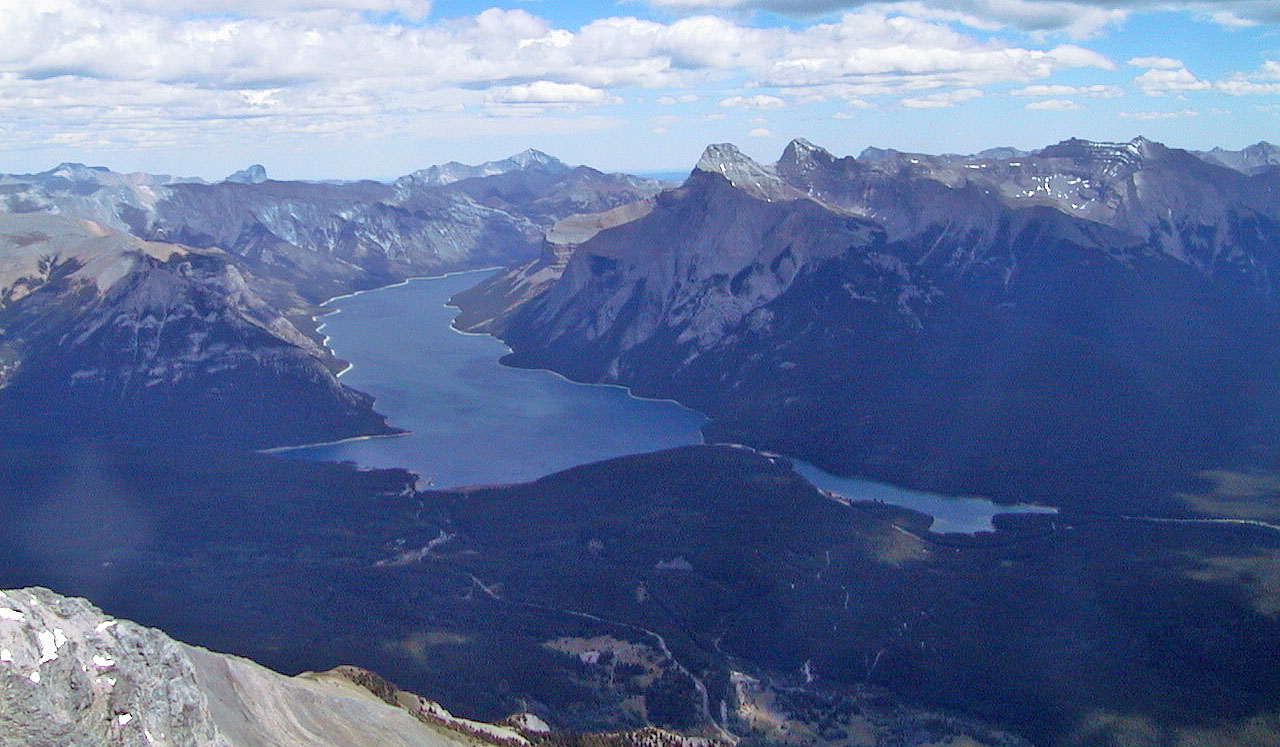 Lake Minniwanka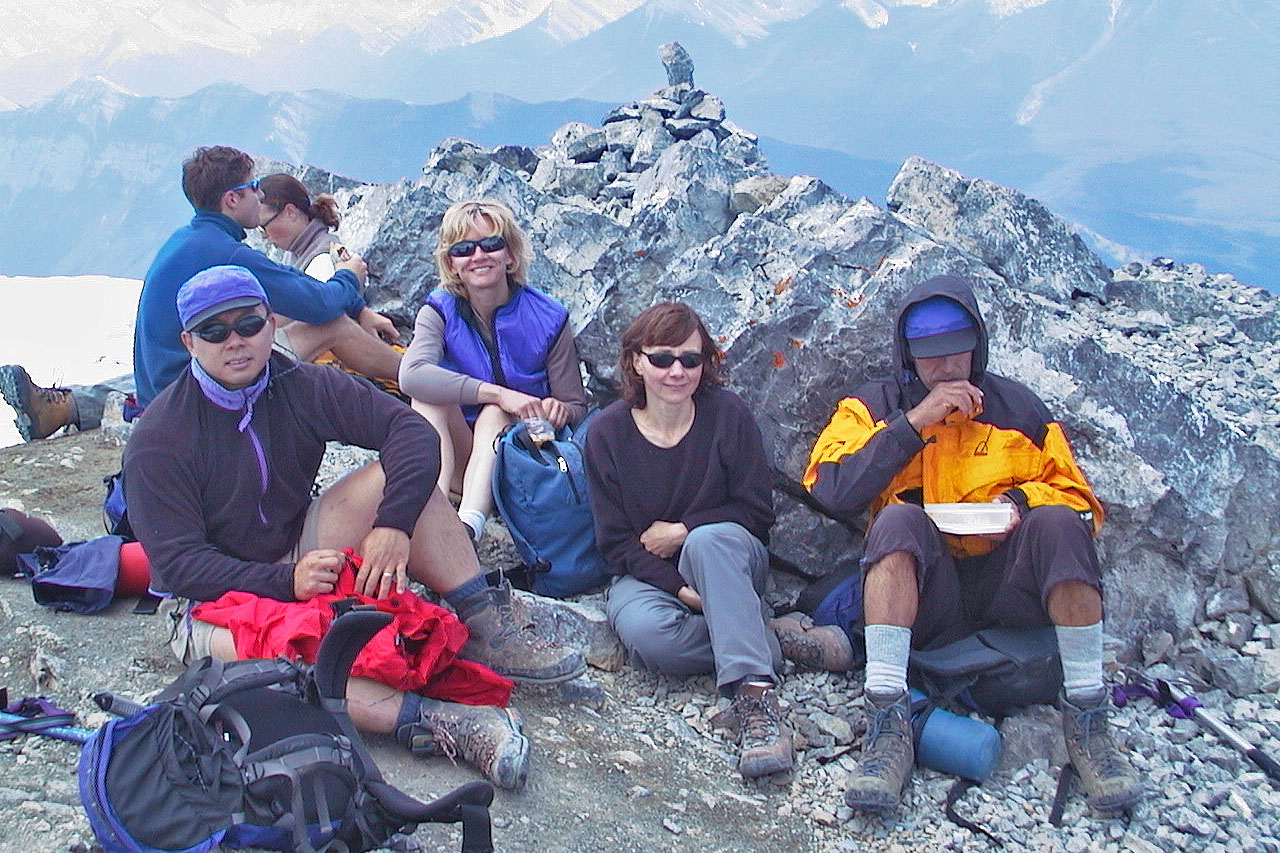 Relaxing on the summit

2 O/4 Banff