bobspirko.ca | Home | Canada Trips | USA Trips | Hiking | | Snowshoeing | MAP | ABOUT

South End of Livingstone
Crowsnest Pass, Alberta
September 1, 2019
Trip report to come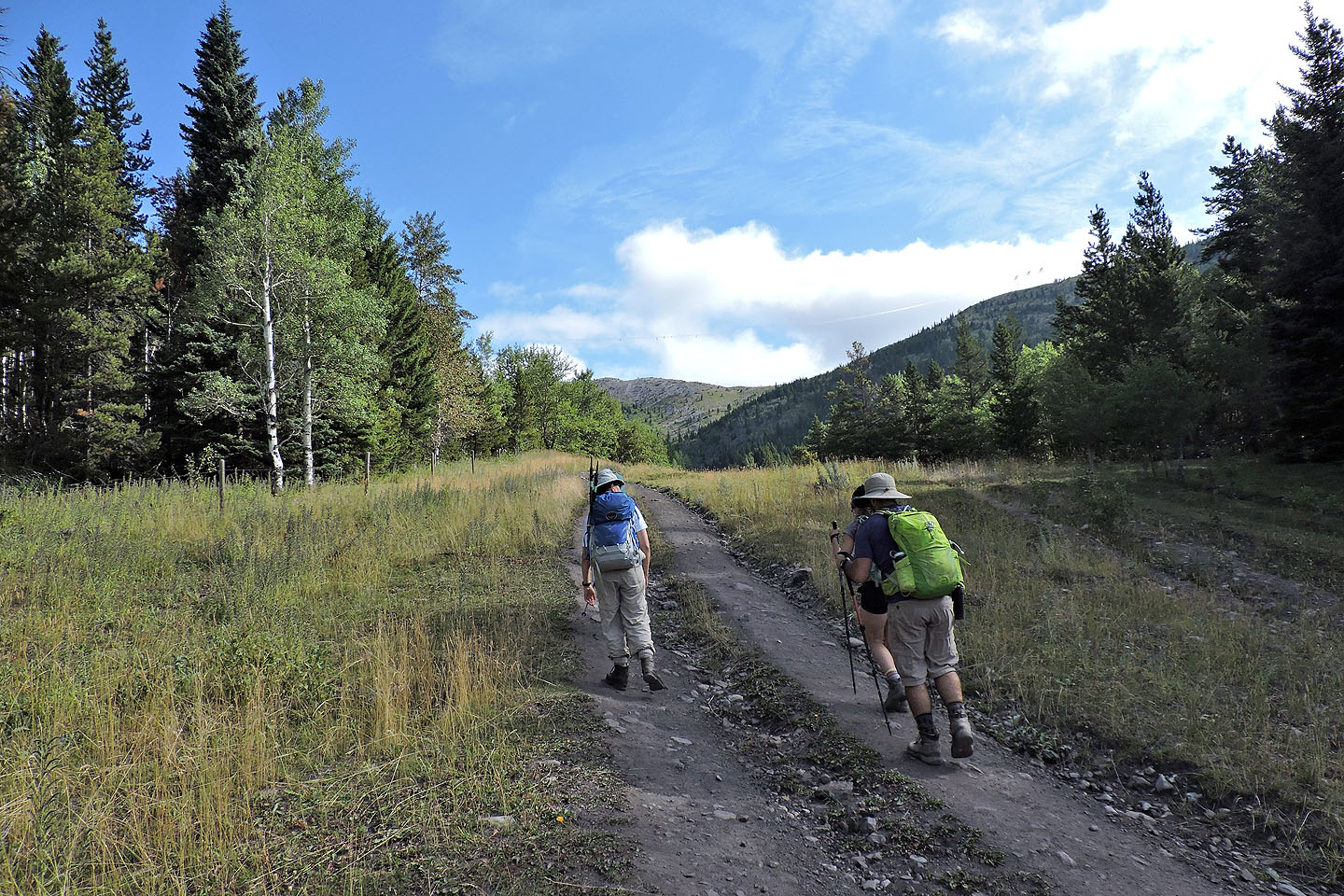 Starting up the road to the saddle ahead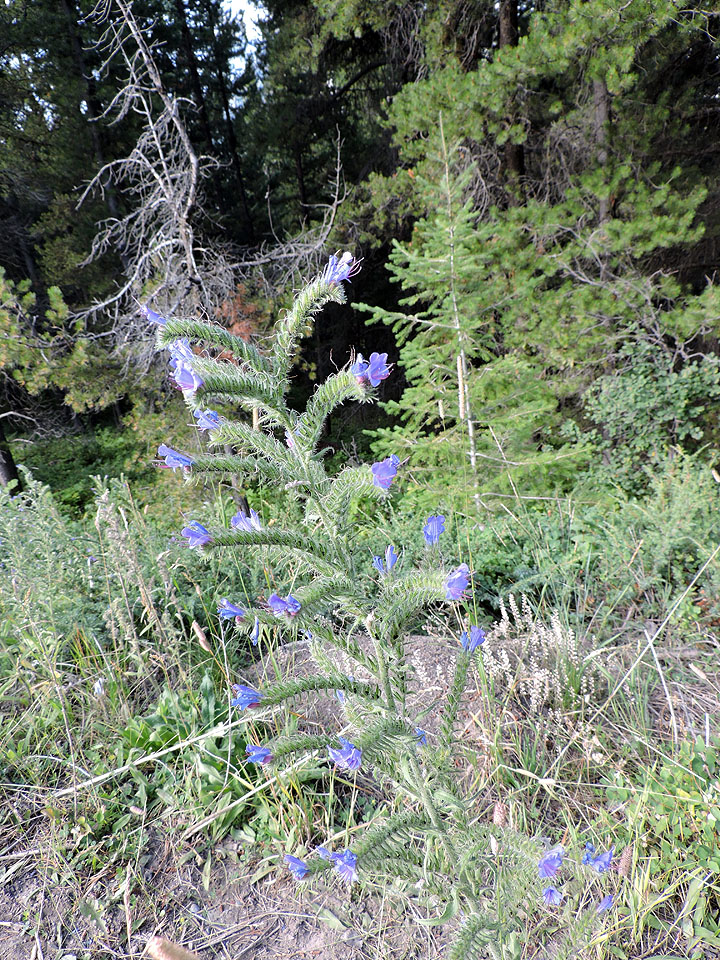 Lots of these distinctive wildflowers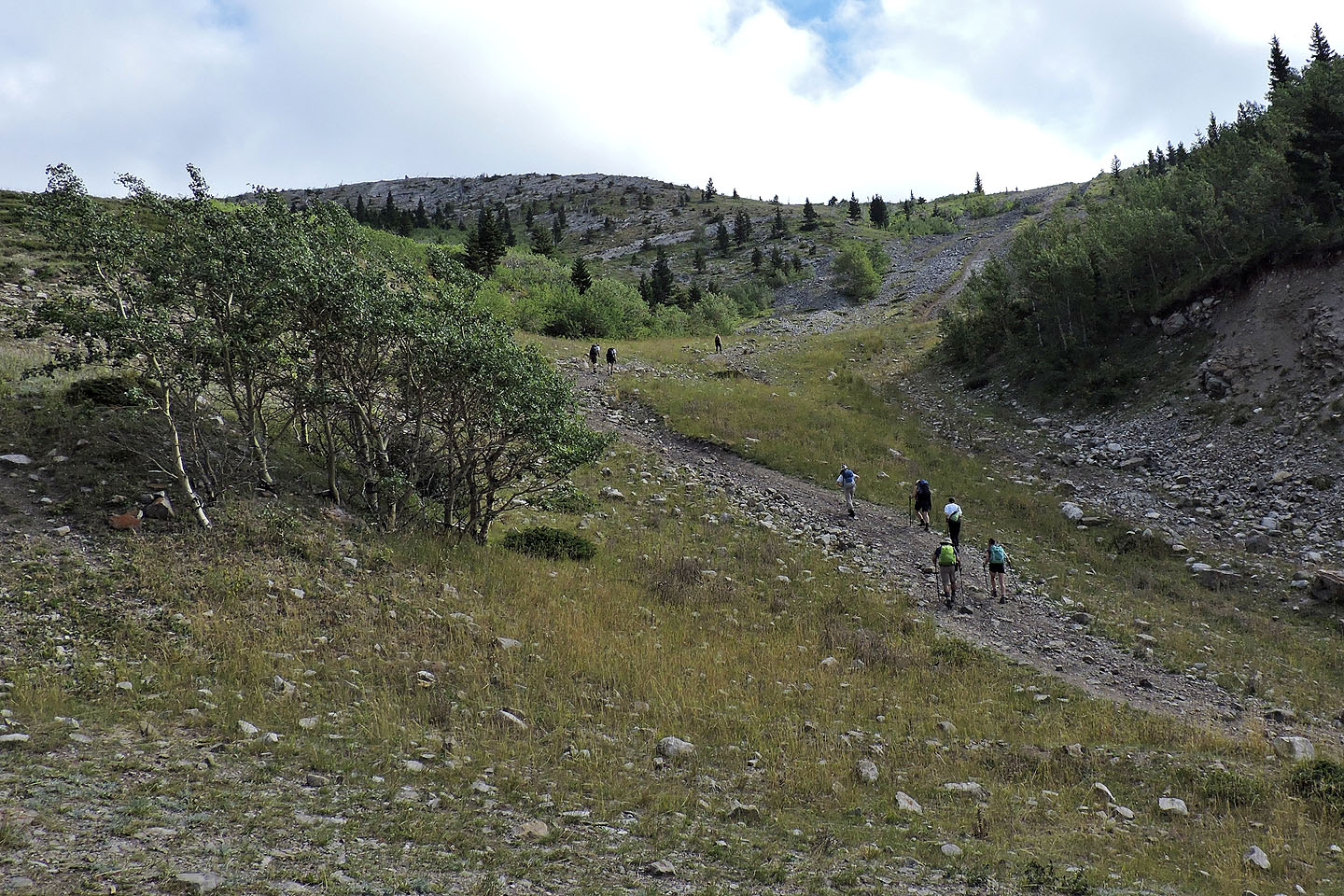 Ahead is a steep hike to the ridge crest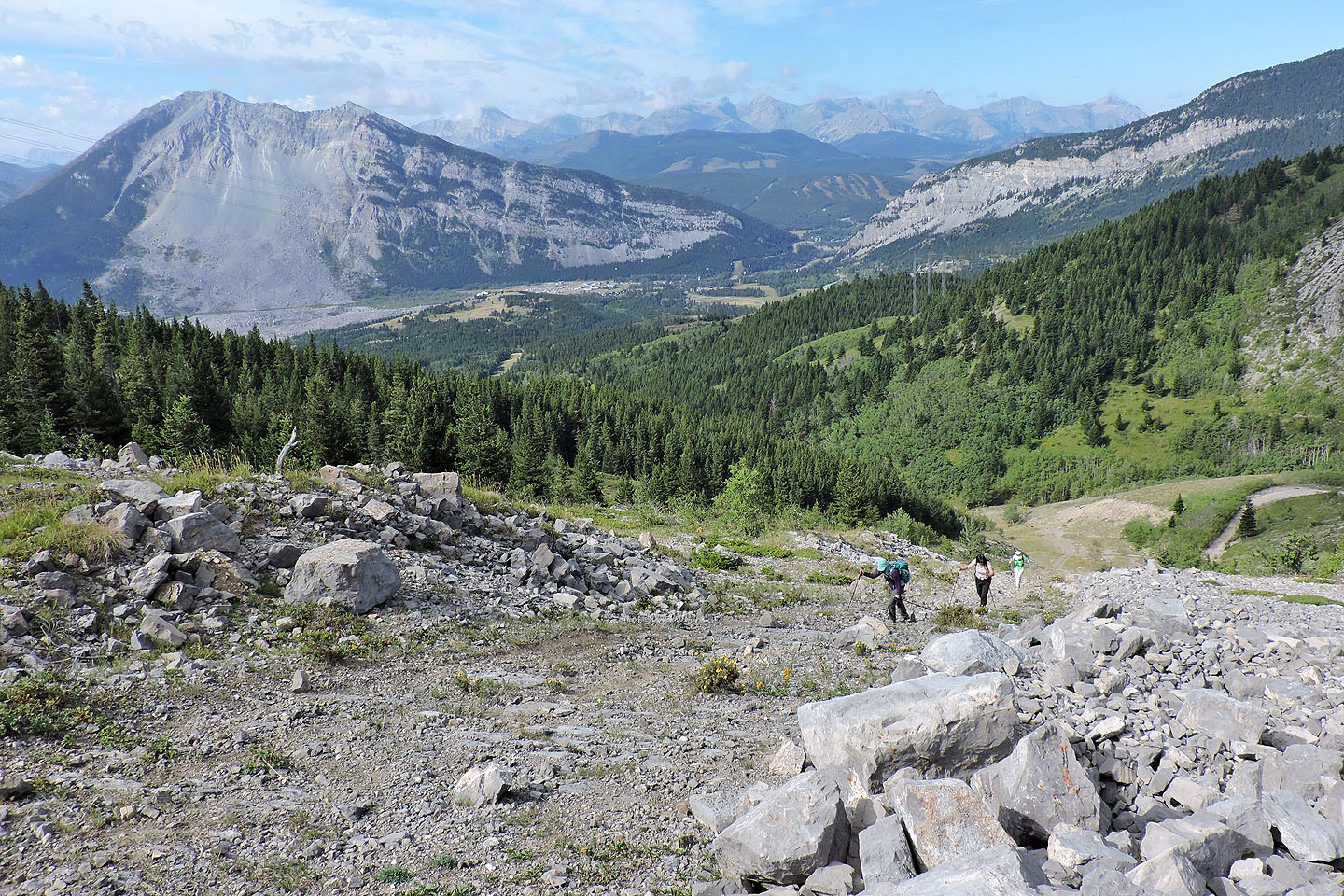 Looking back from near the crest. Left is Turtle Mountain.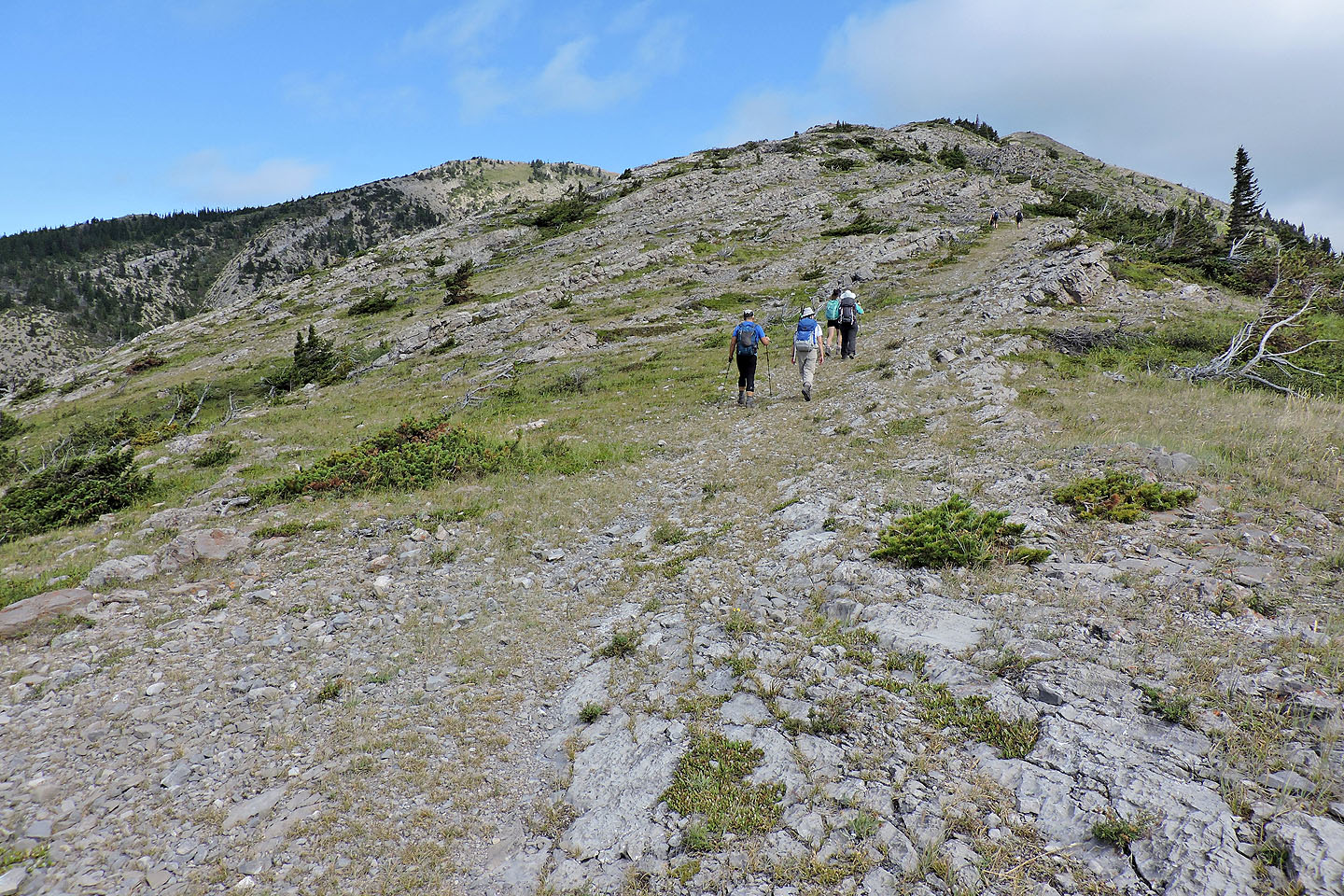 Starting up the ridge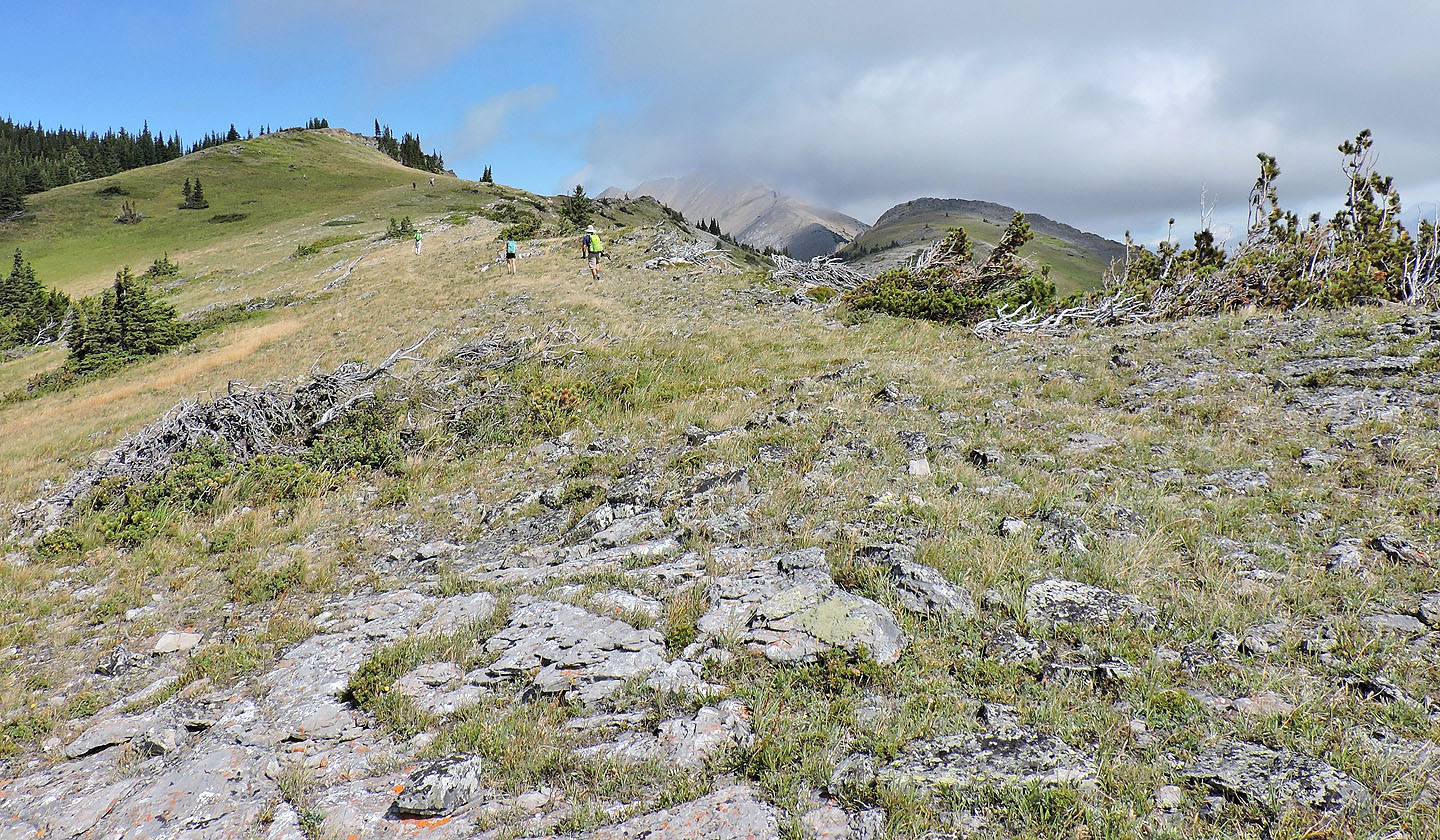 Our objective (centre) is half hidden in cloud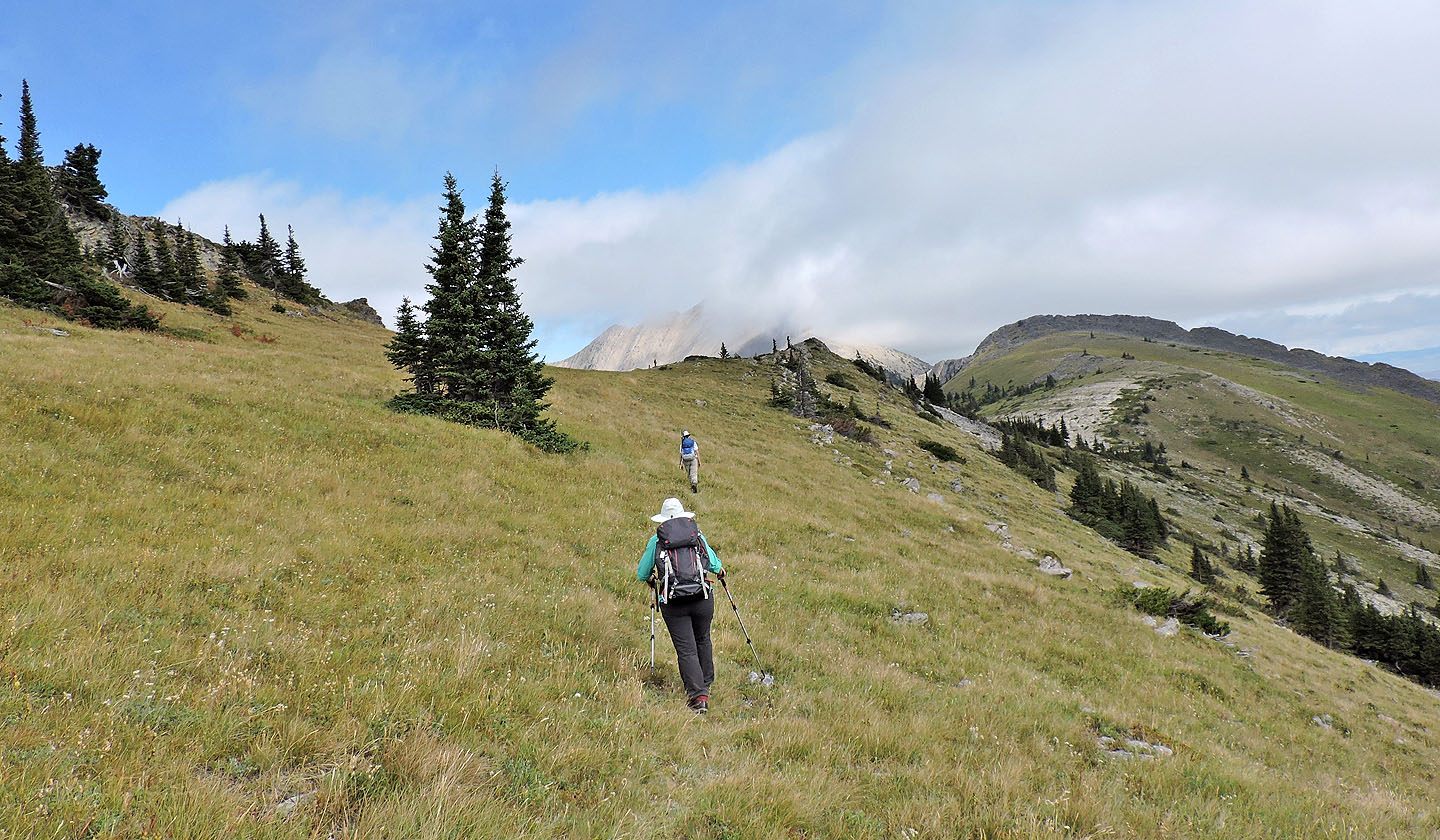 Dragon's Back is on the left. The black ridge is right.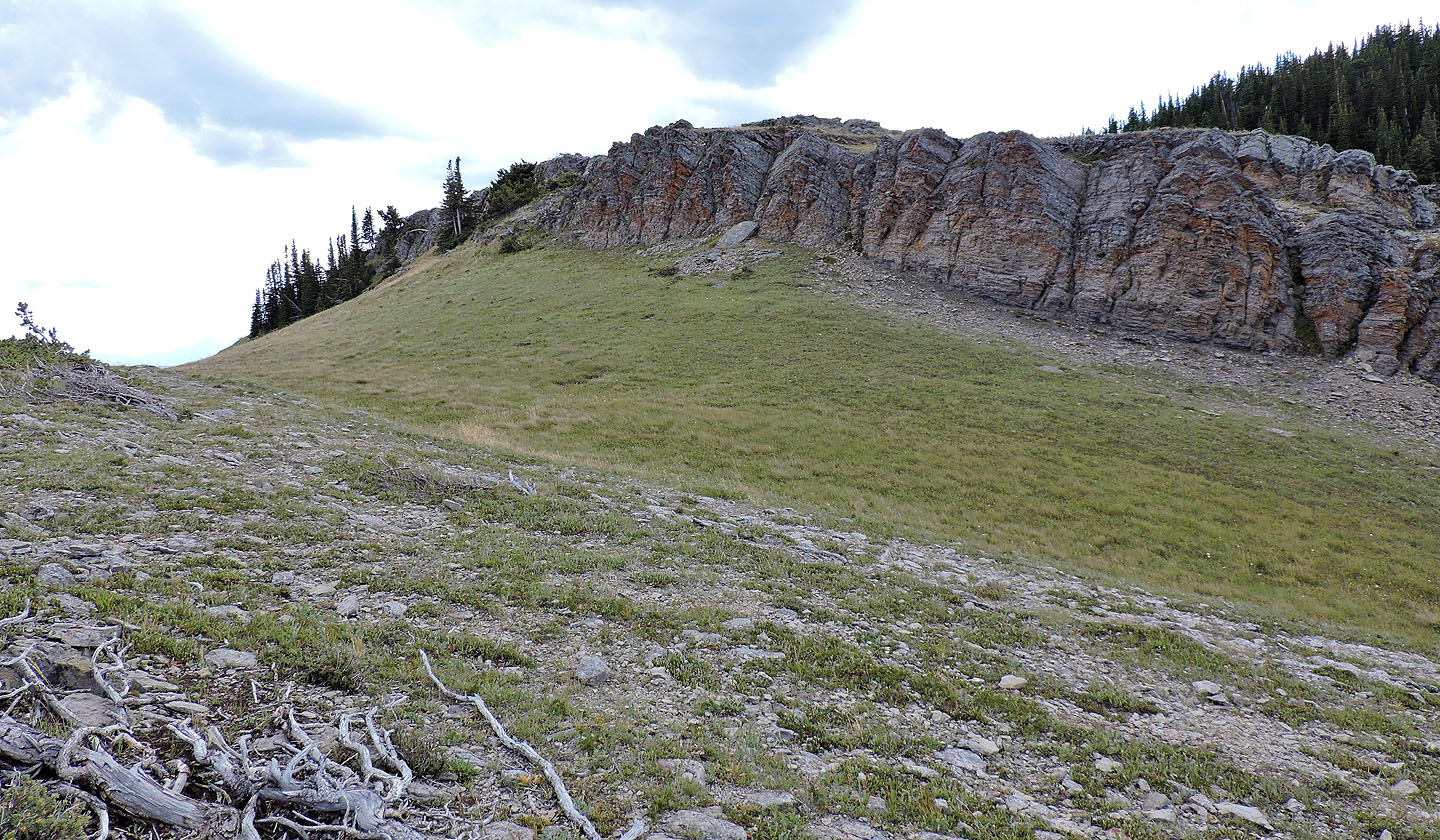 Looking back at the Dragon's Back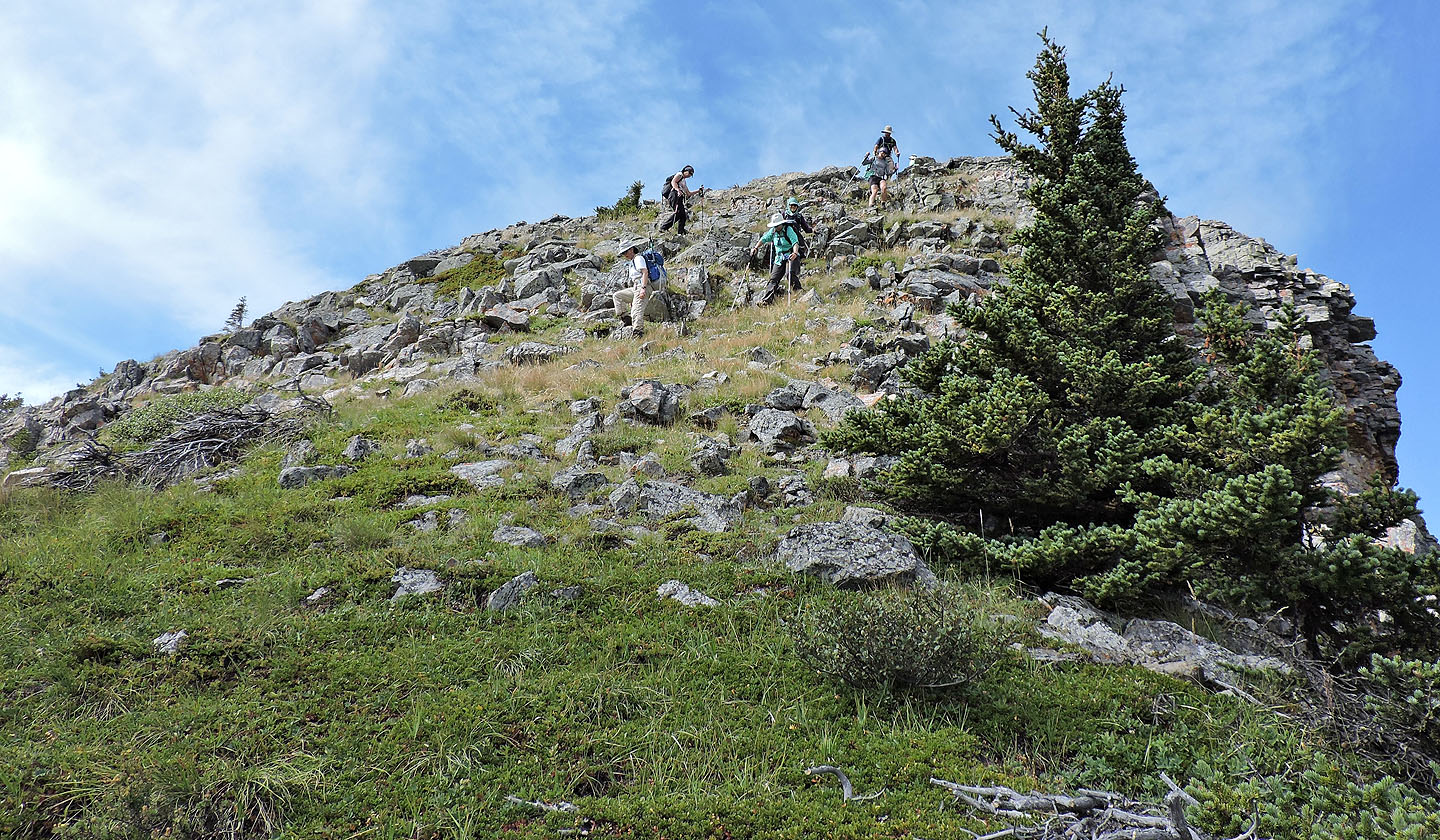 Dropping down from a bump on the ridge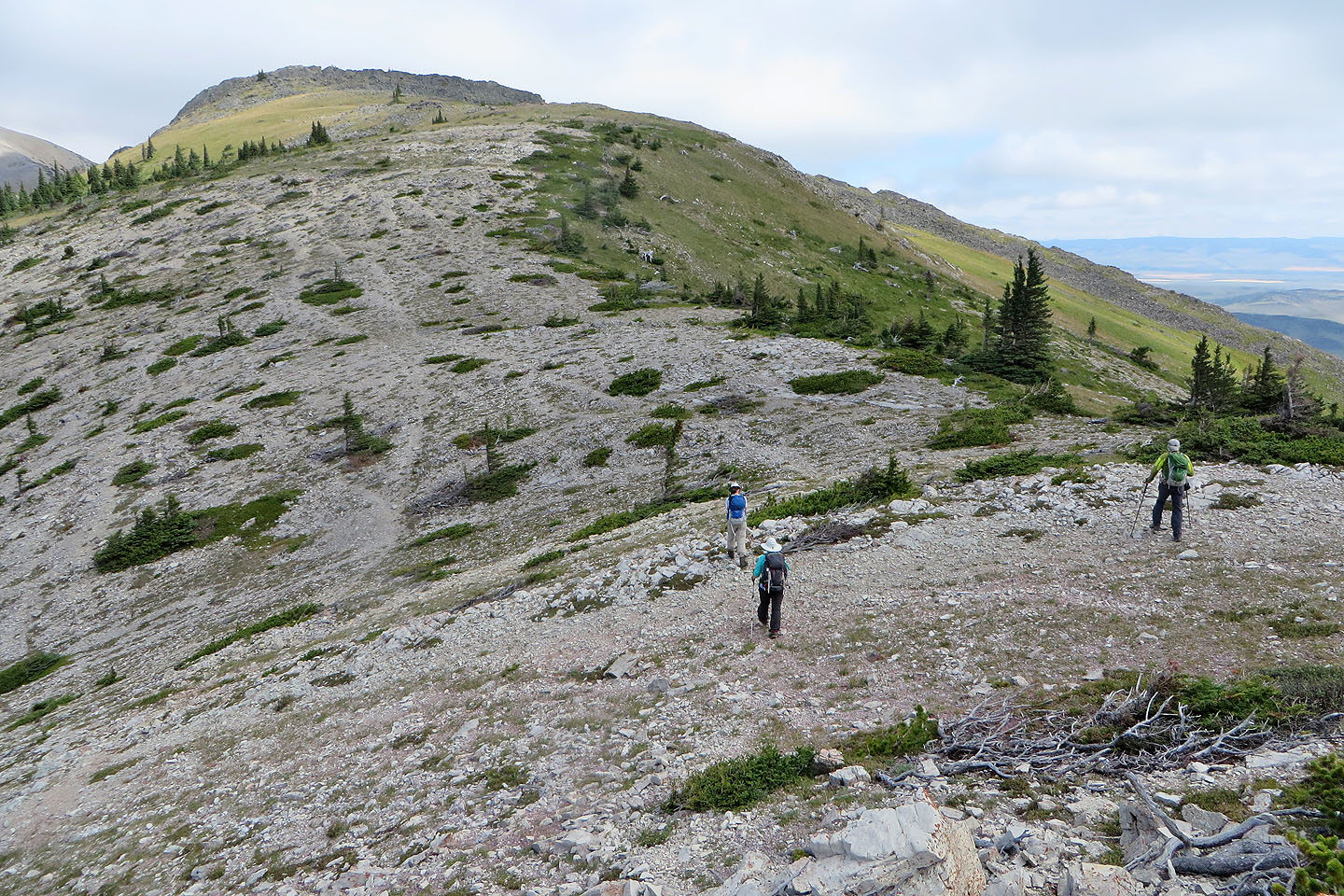 Heading to the black ridge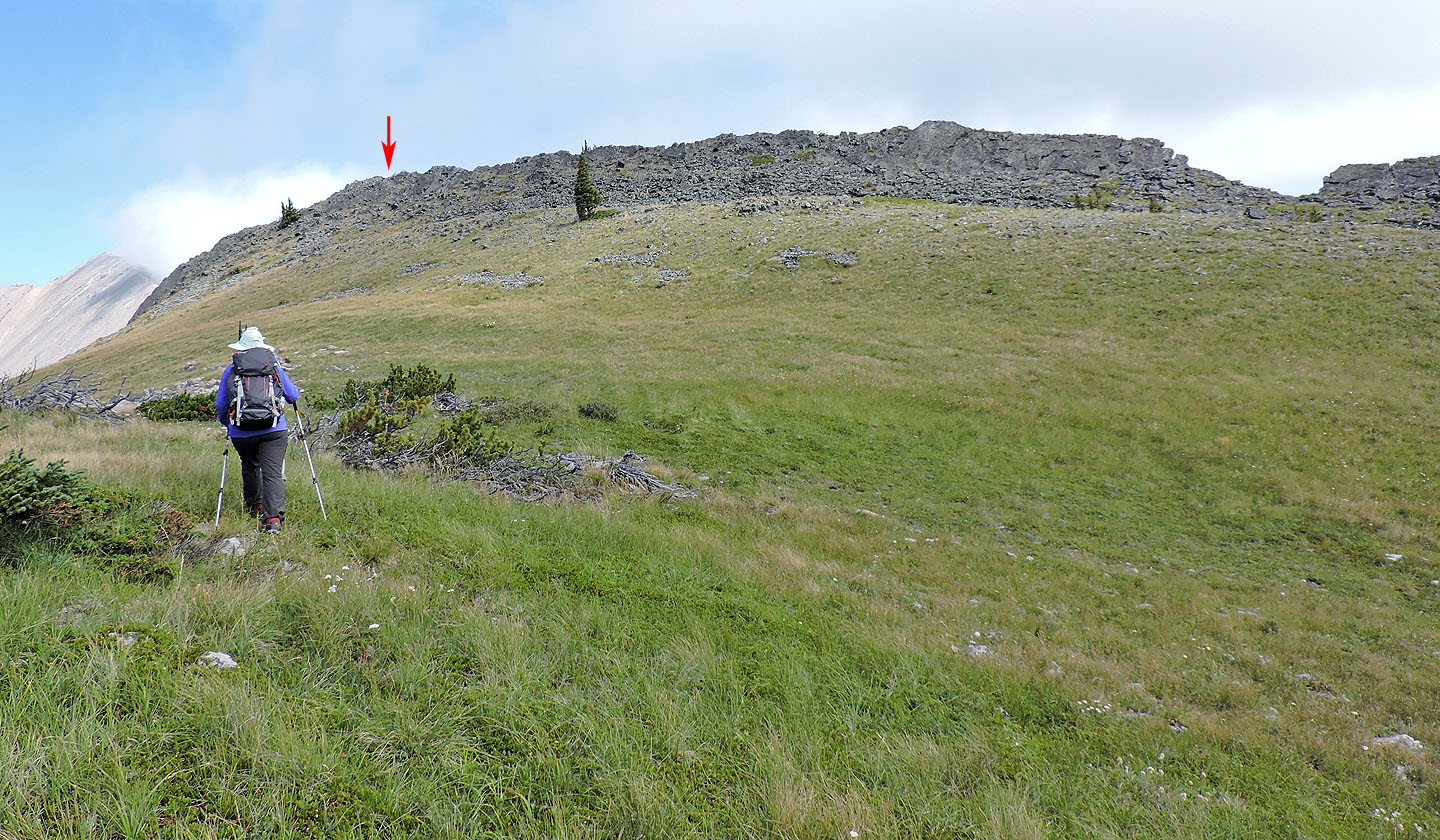 The big notch (right) is obvious but the hidden notch (arrow) not so much from this side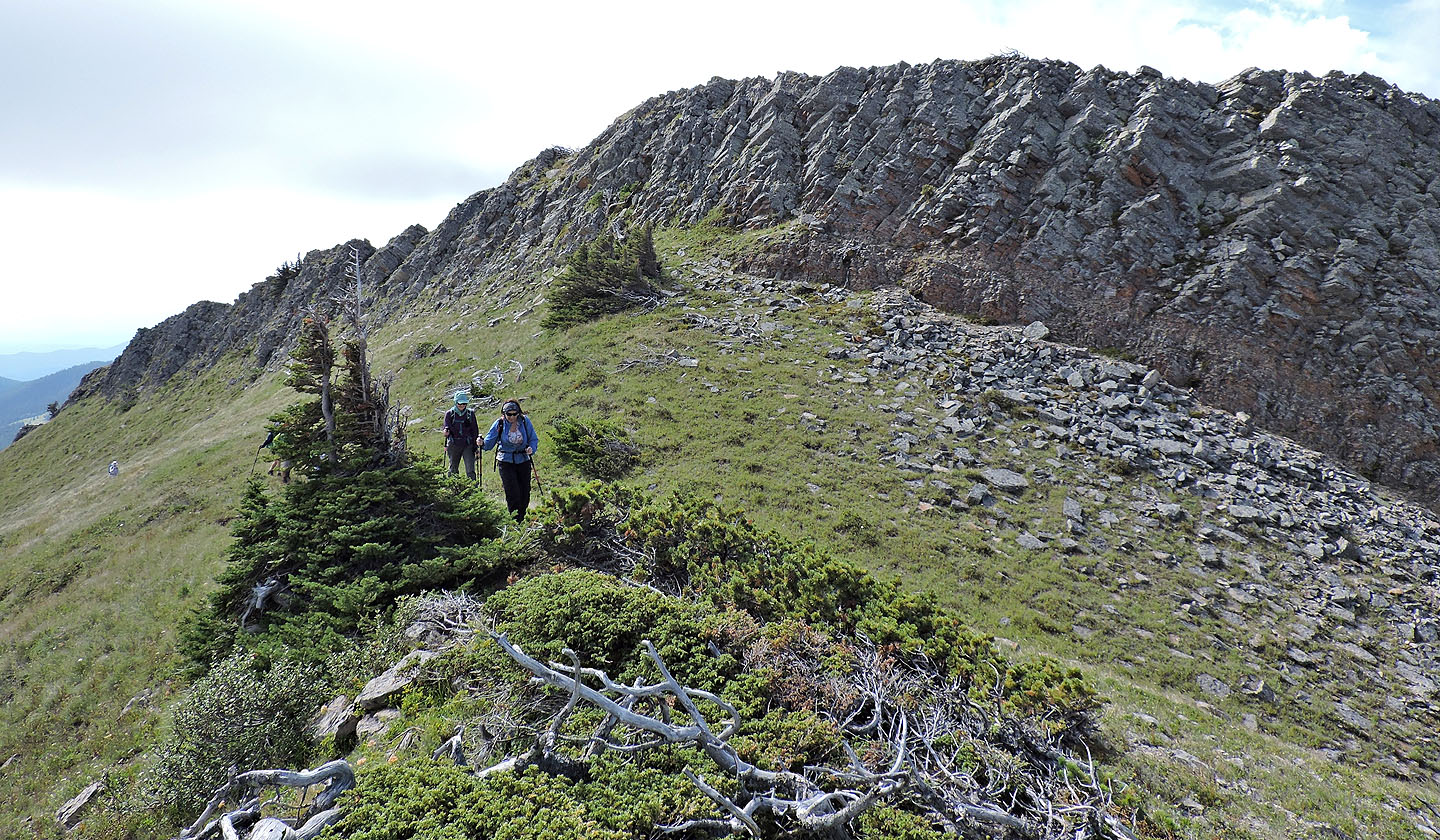 Continuing along the ridge after passing through the big notch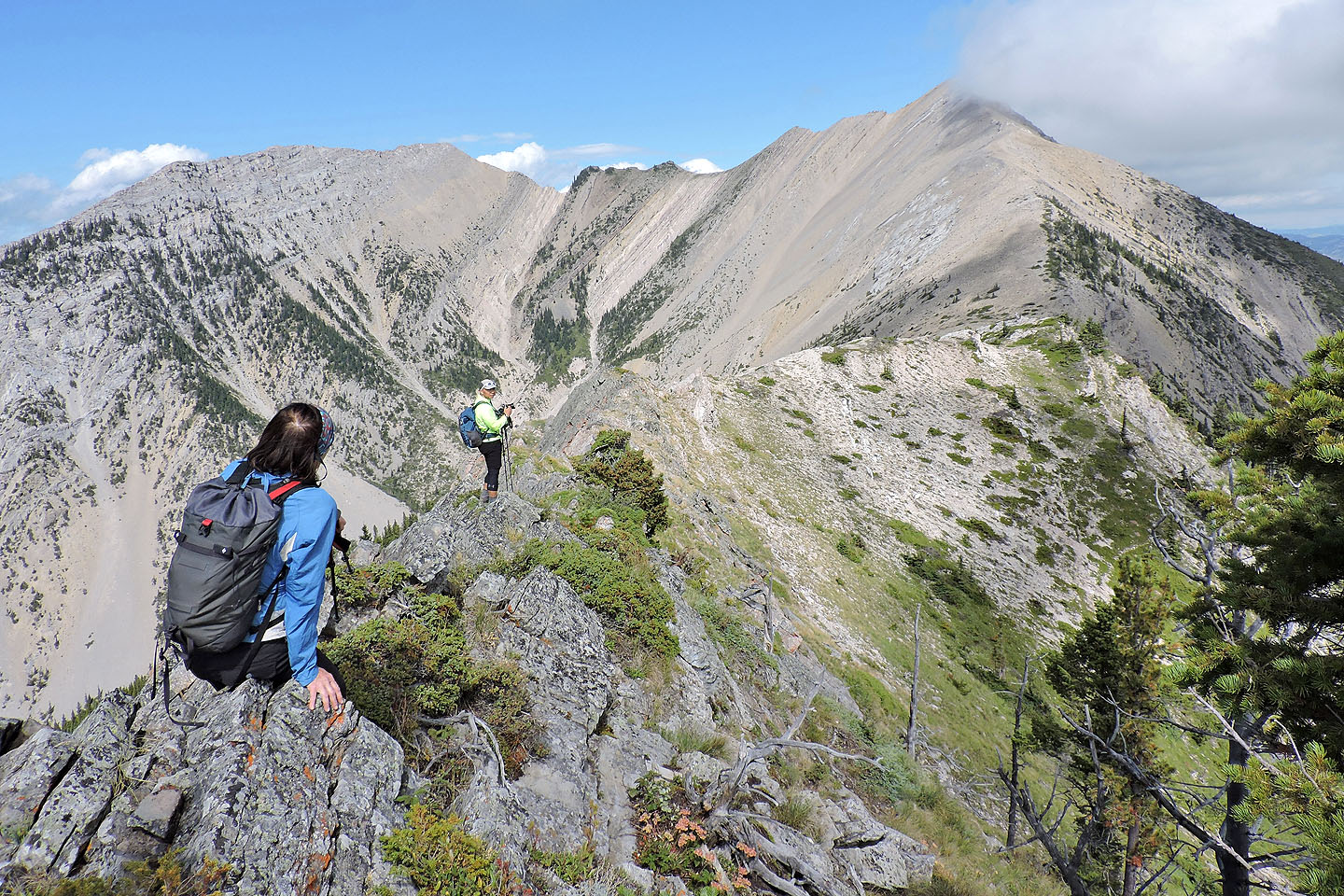 The ridge narrows although it's possible to drop down a bit on the right and follow a faint sheep track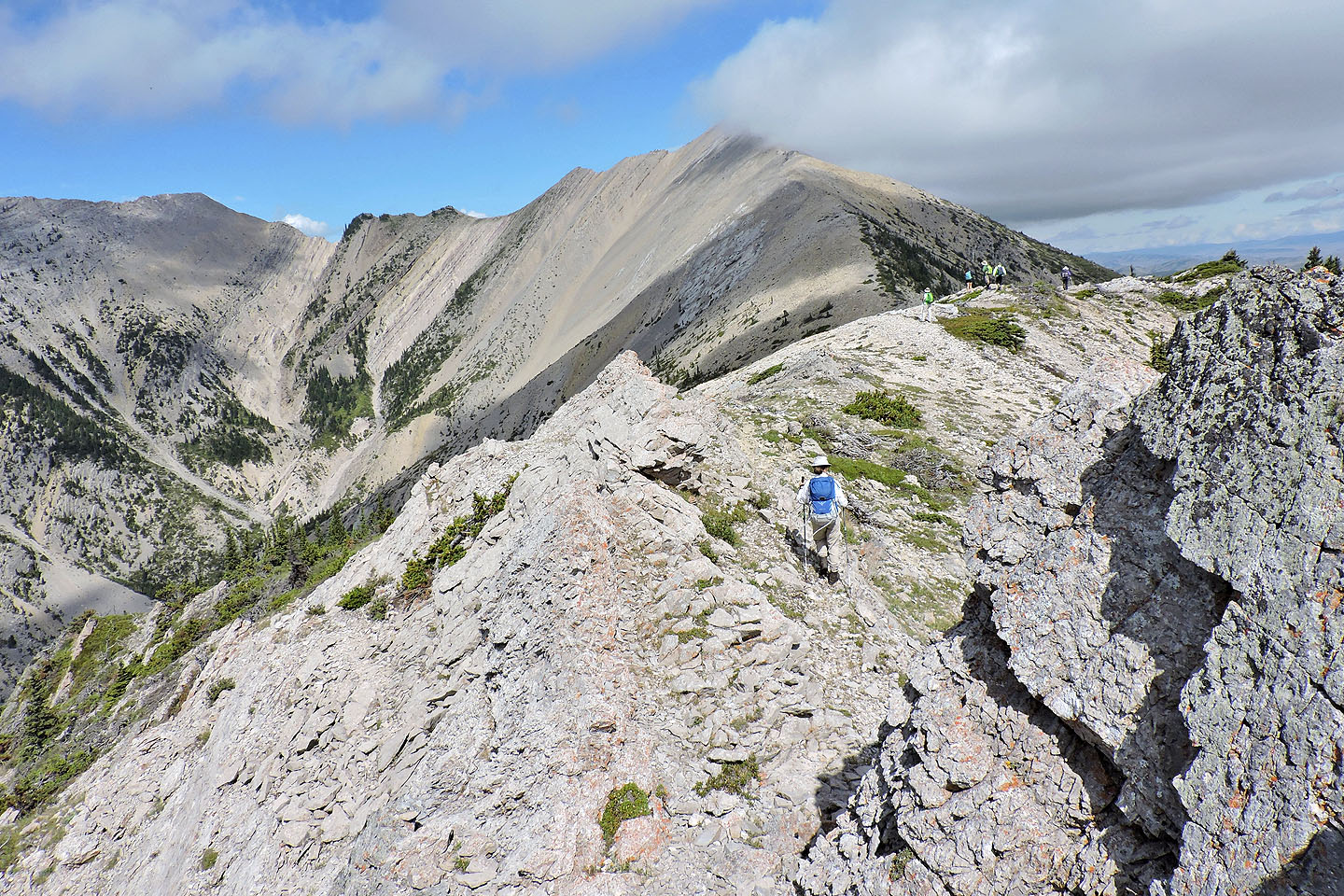 Continuing along the ridge we could see the summit was still obscured with a cloud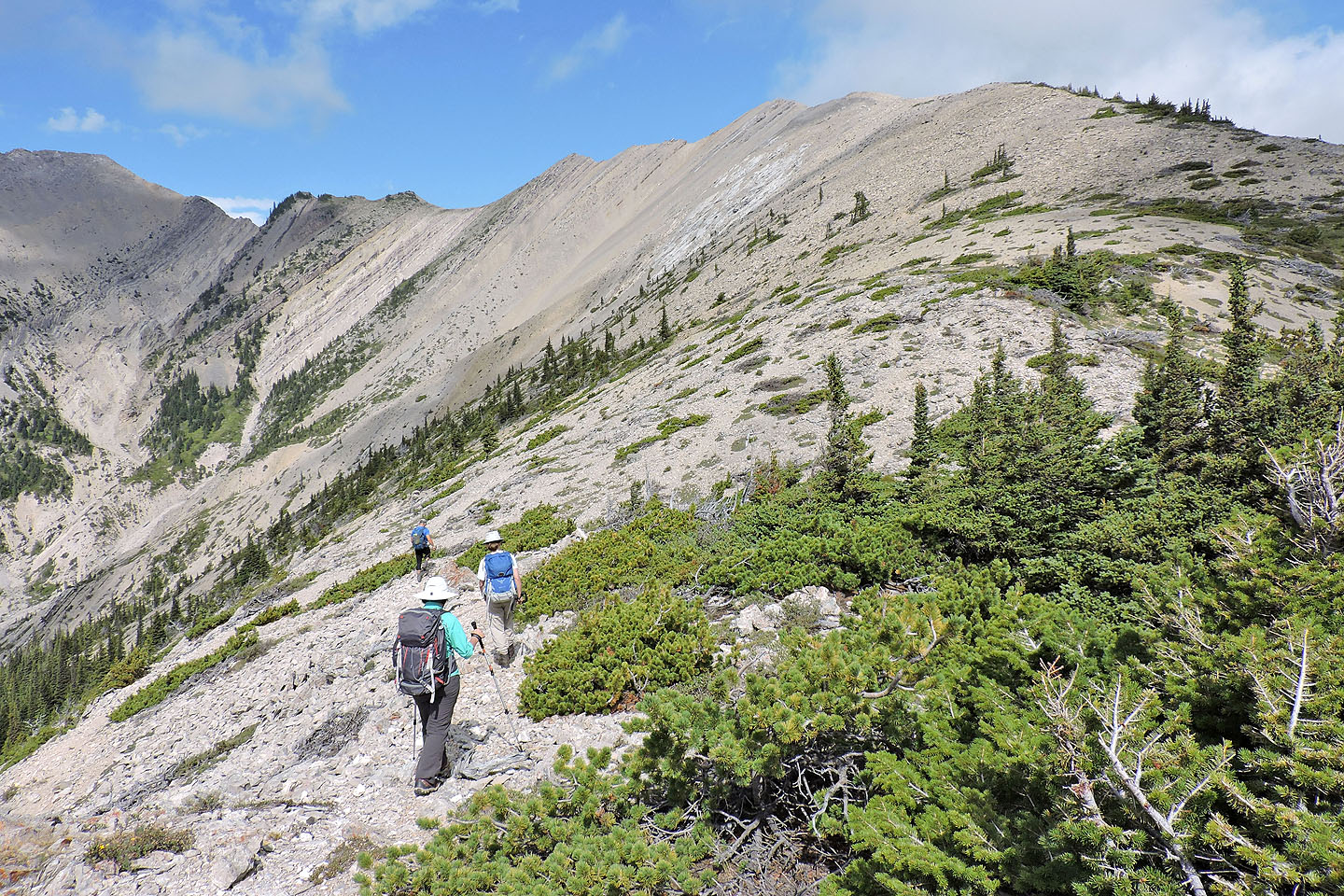 The summit (centre) is finally free of clouds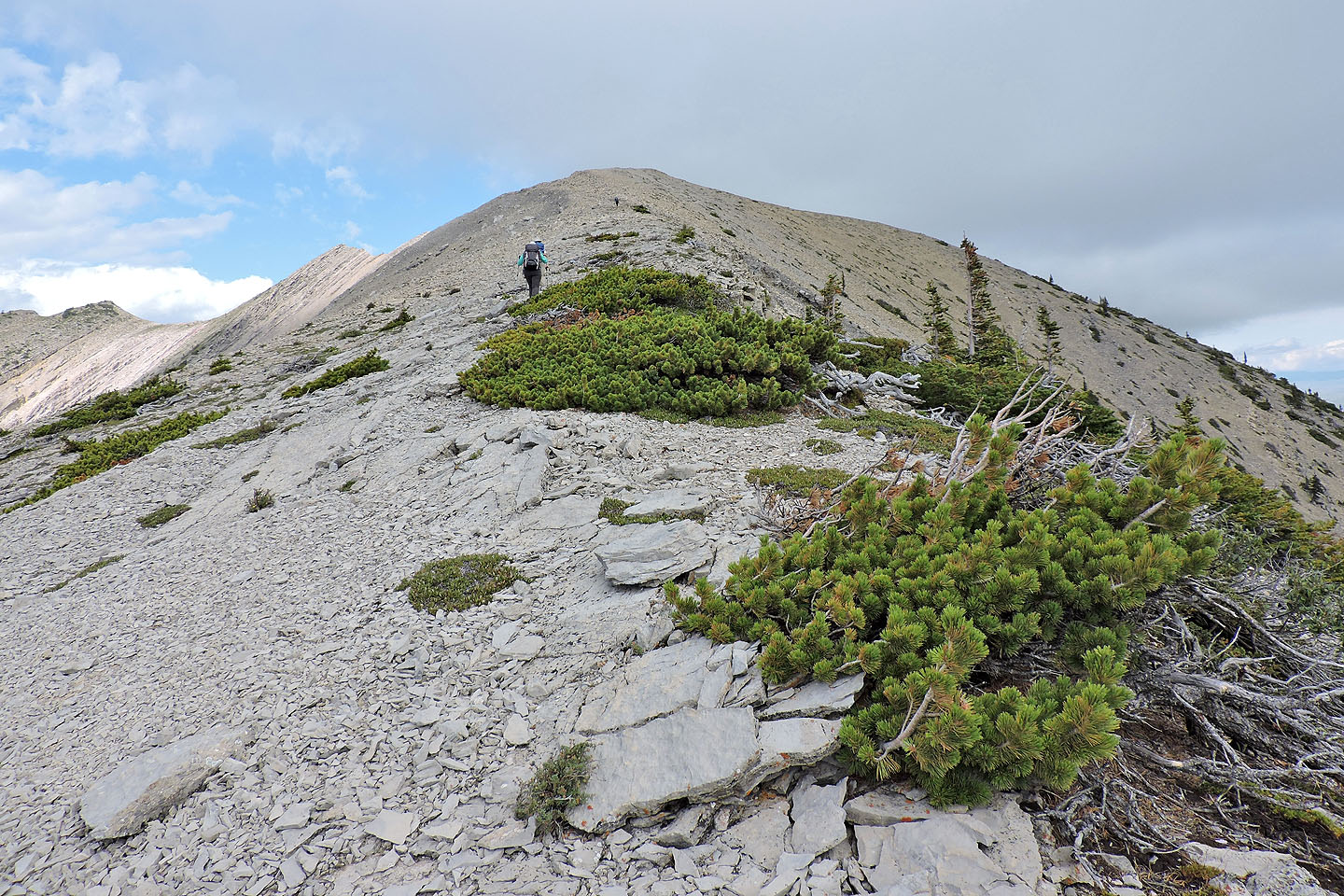 The finally climb to the summit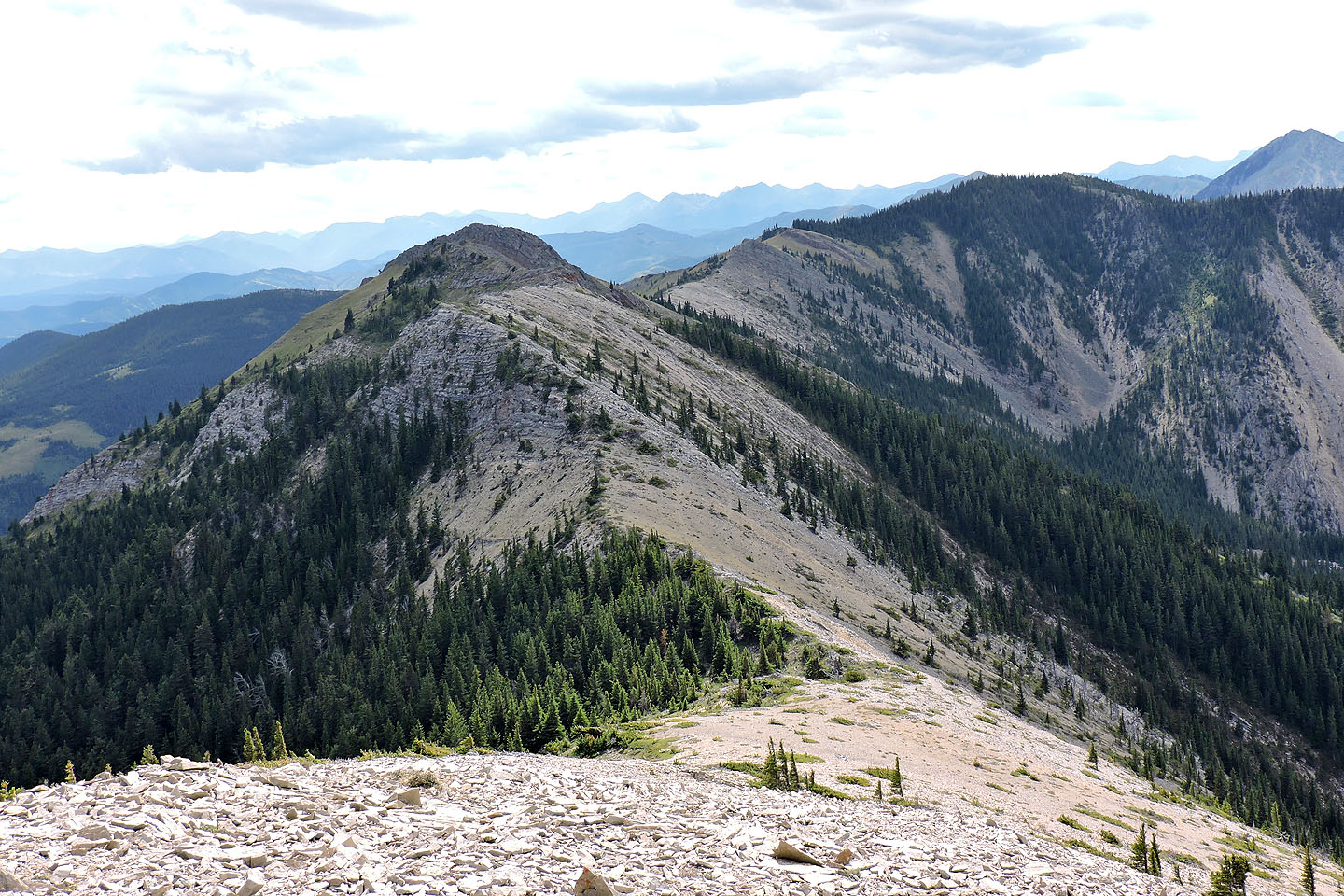 Looking back at the black ridge and Dragon's Back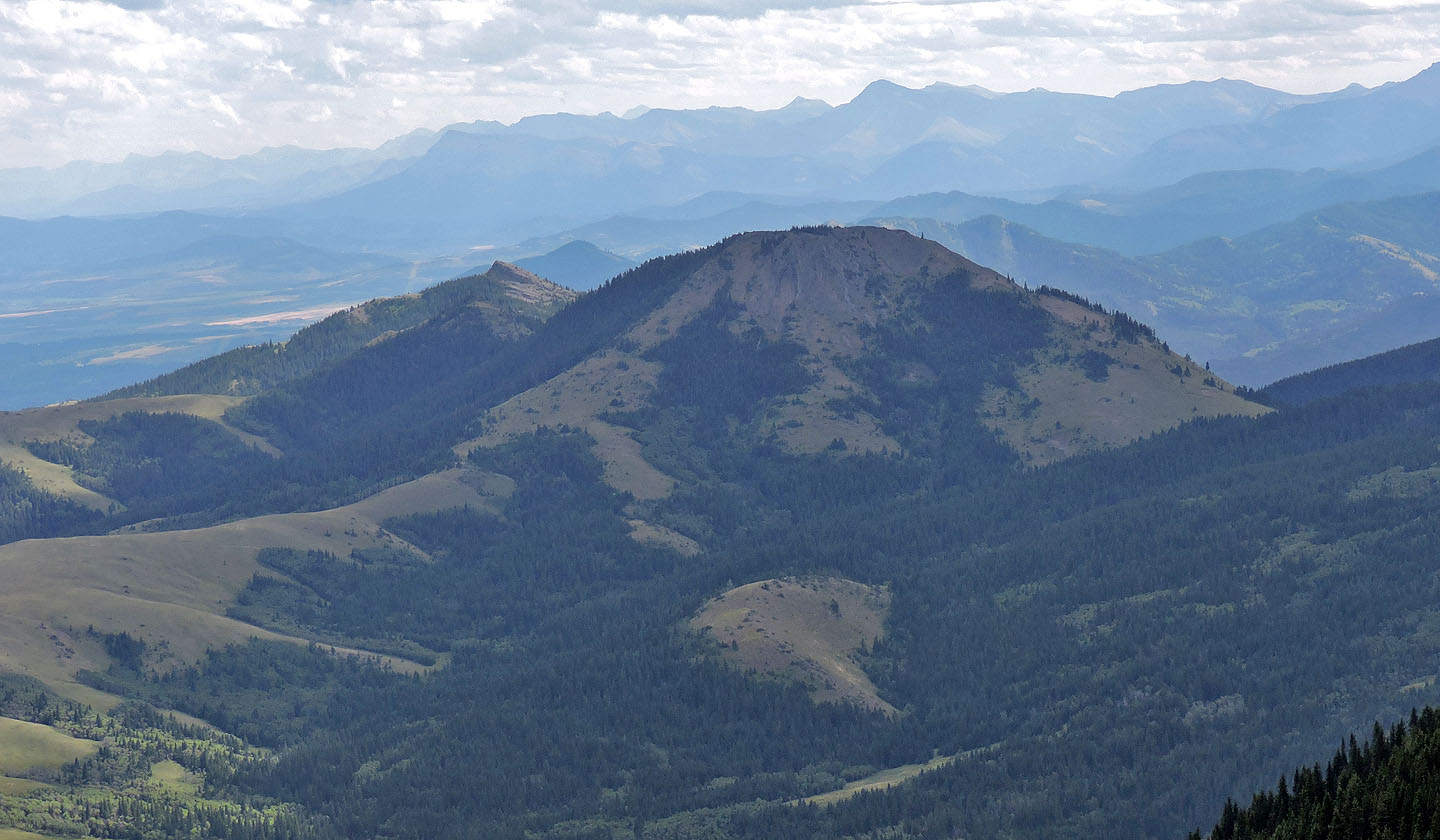 In the foreground are Tallon and Robertson Peaks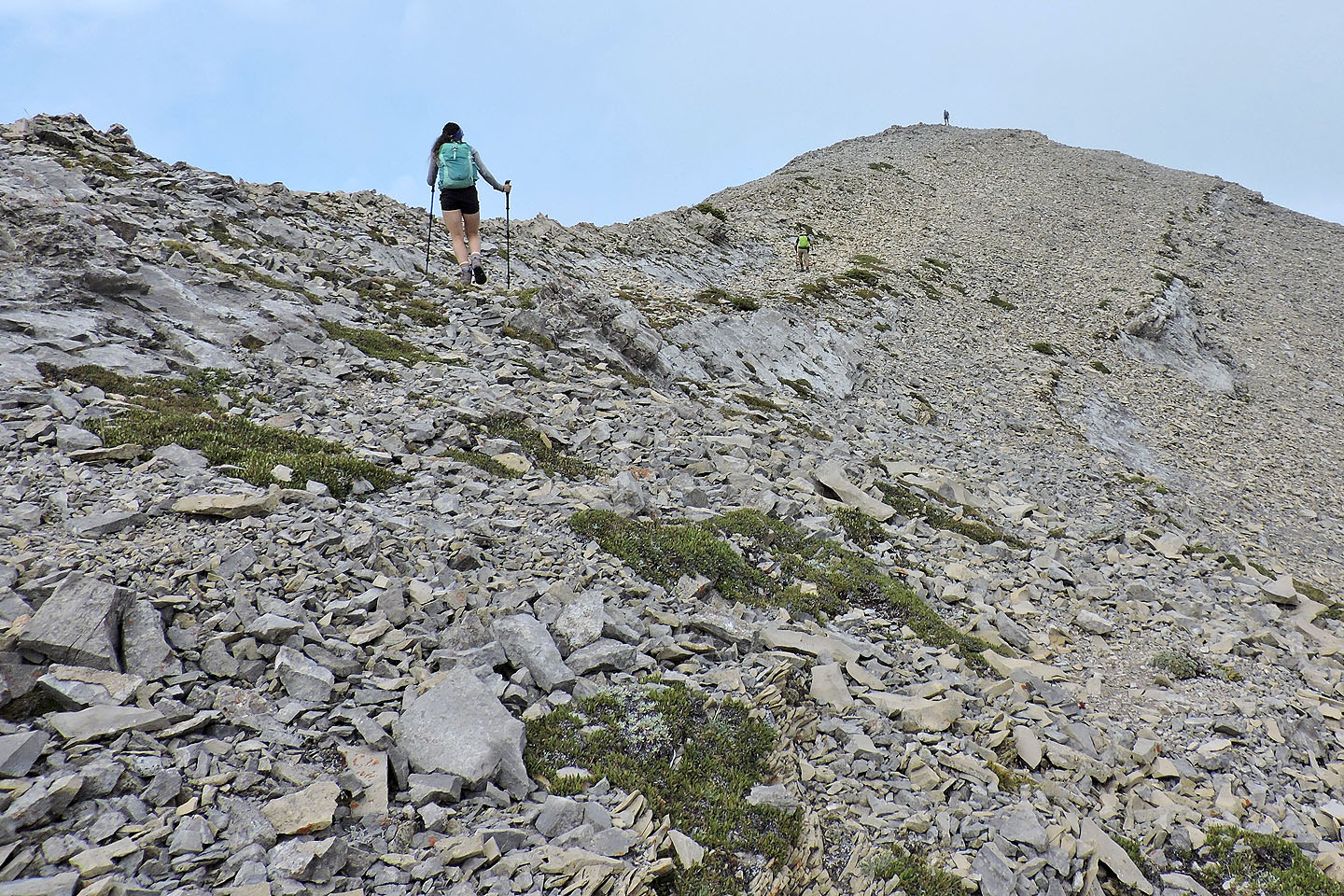 Jonathan waits on the summit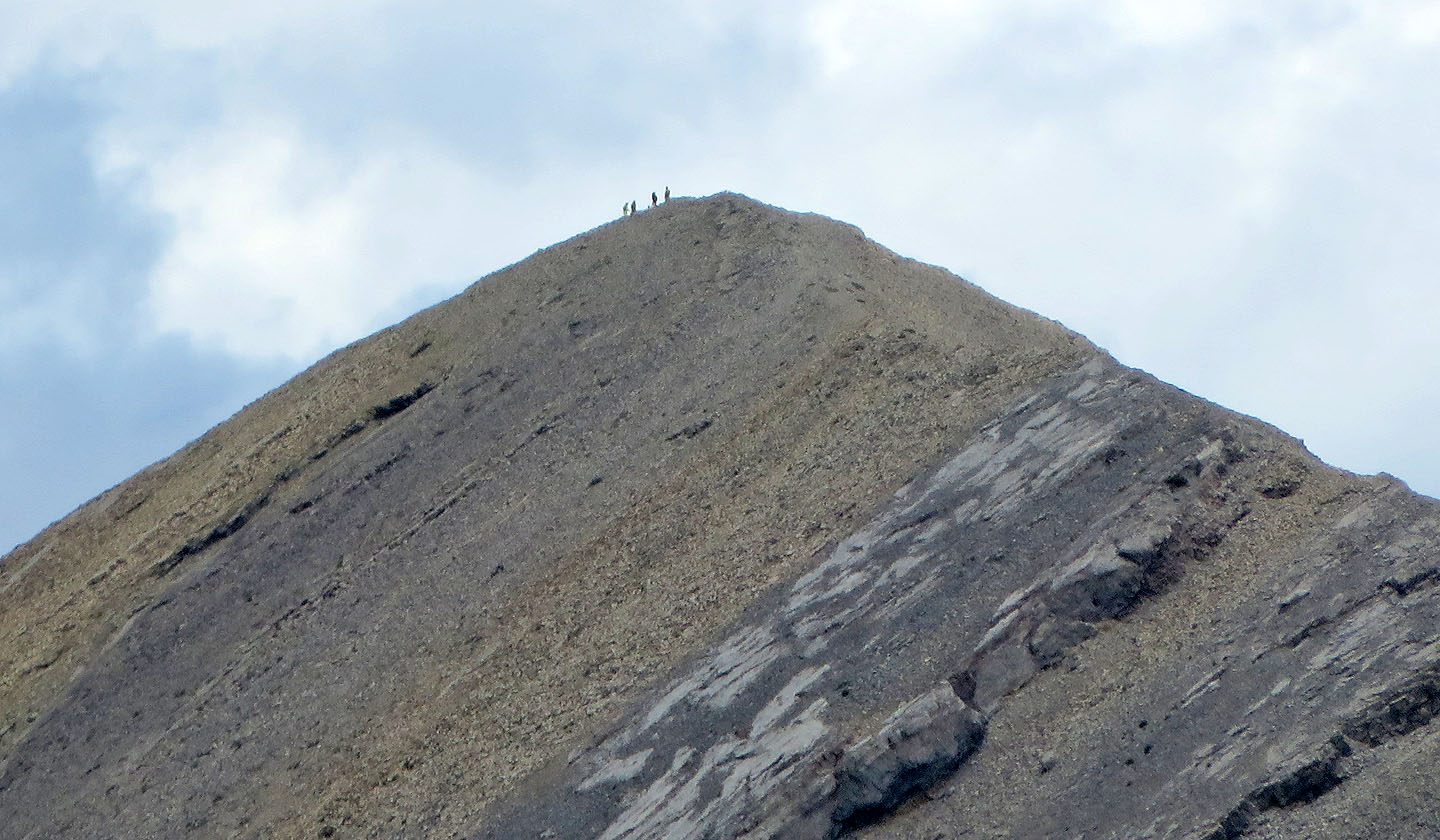 From Dragon's Back, Dinah zoomed in and took this shot of us on the summit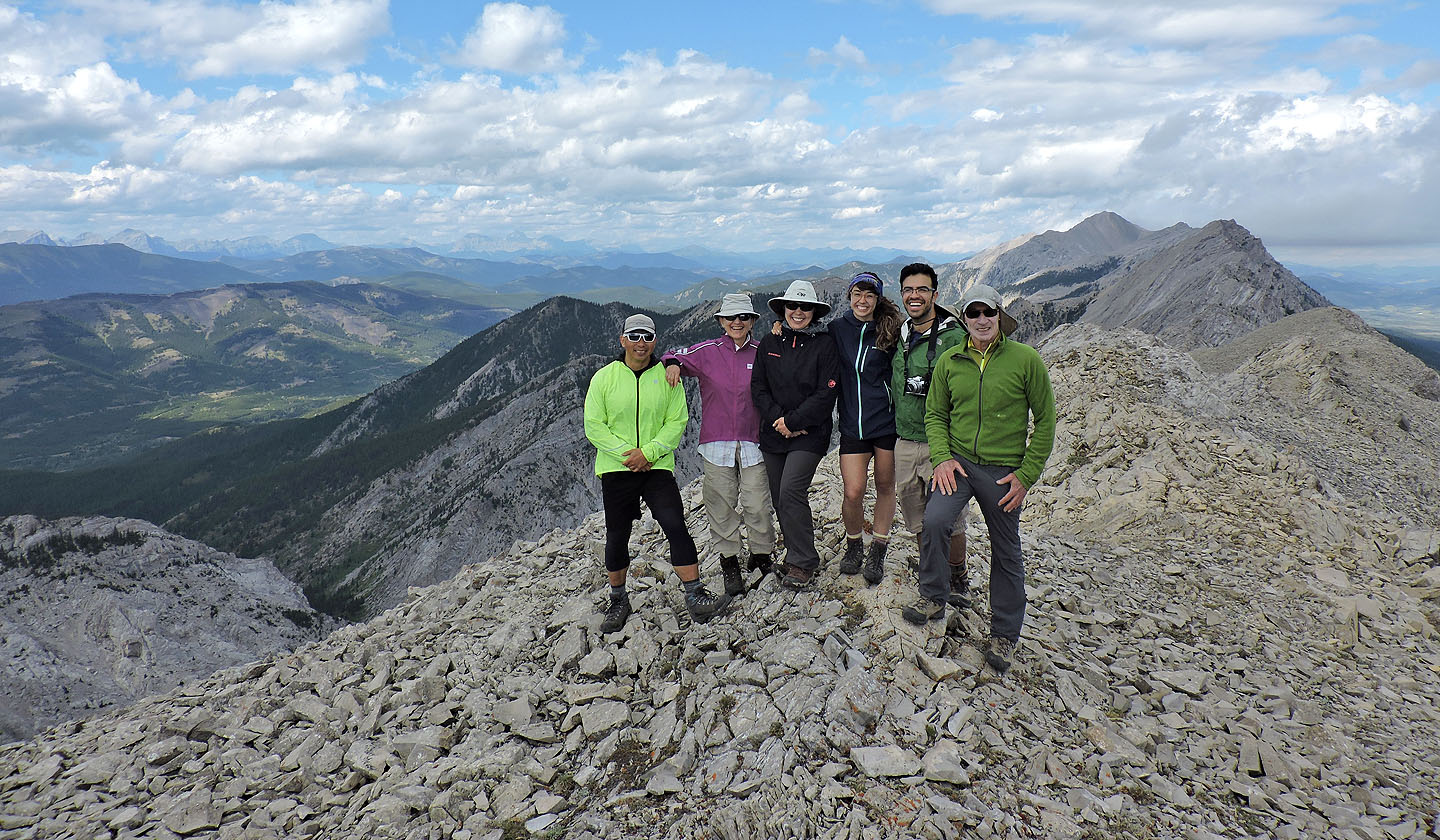 Jonathan, Zora, Goulfia, Alina, Michael and me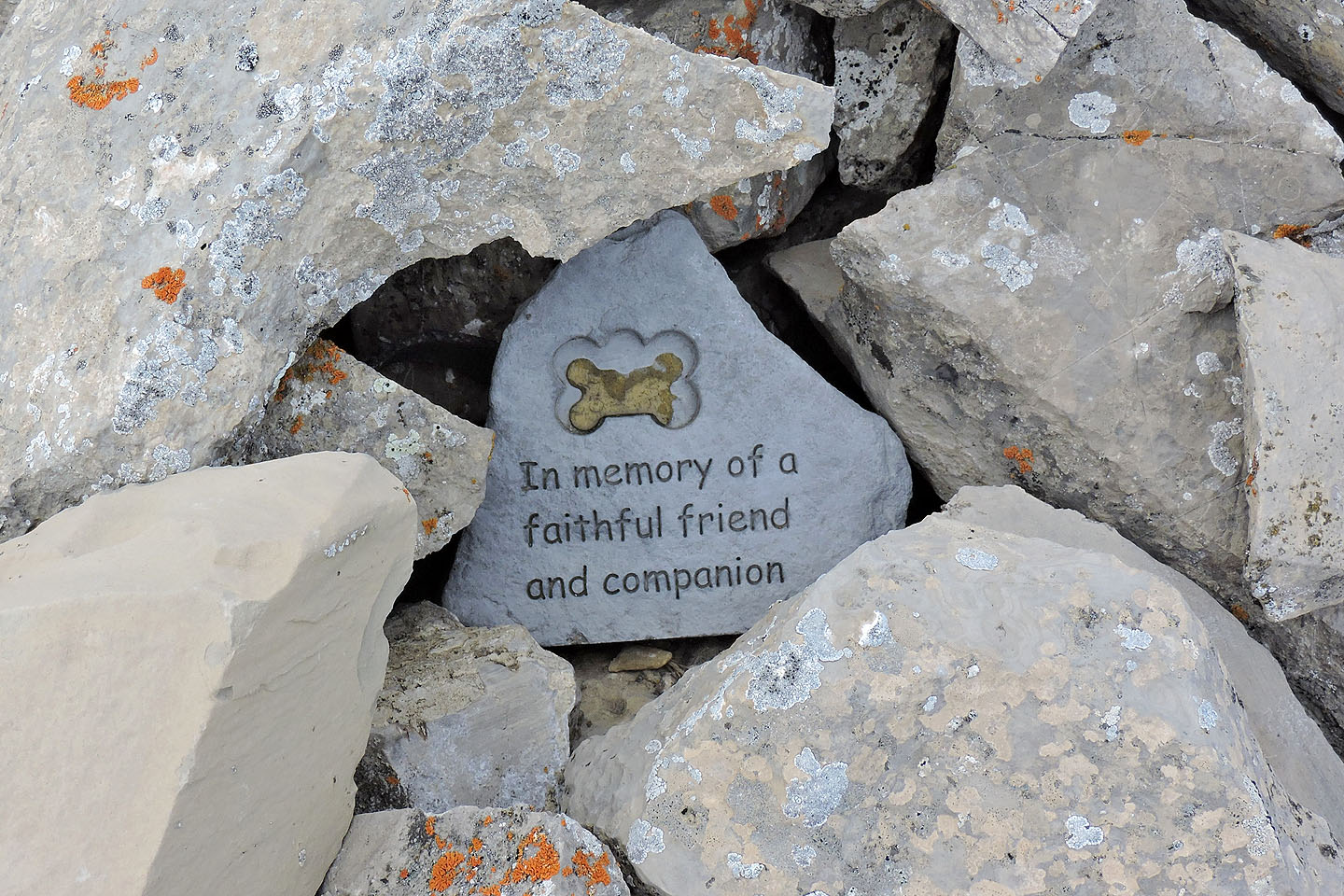 Memorial a few feet from the summit cairn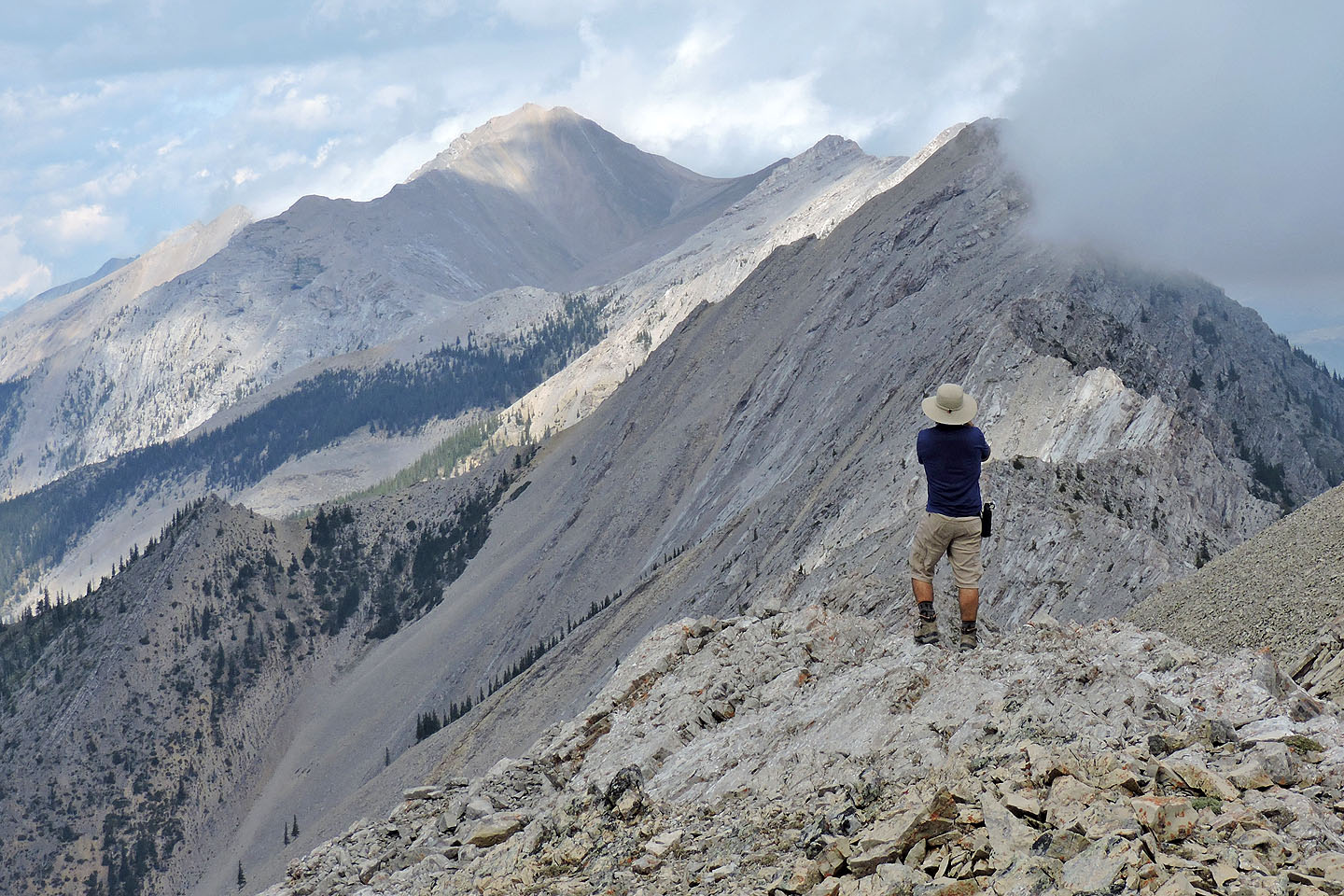 Centre Peak and Cauldron Peak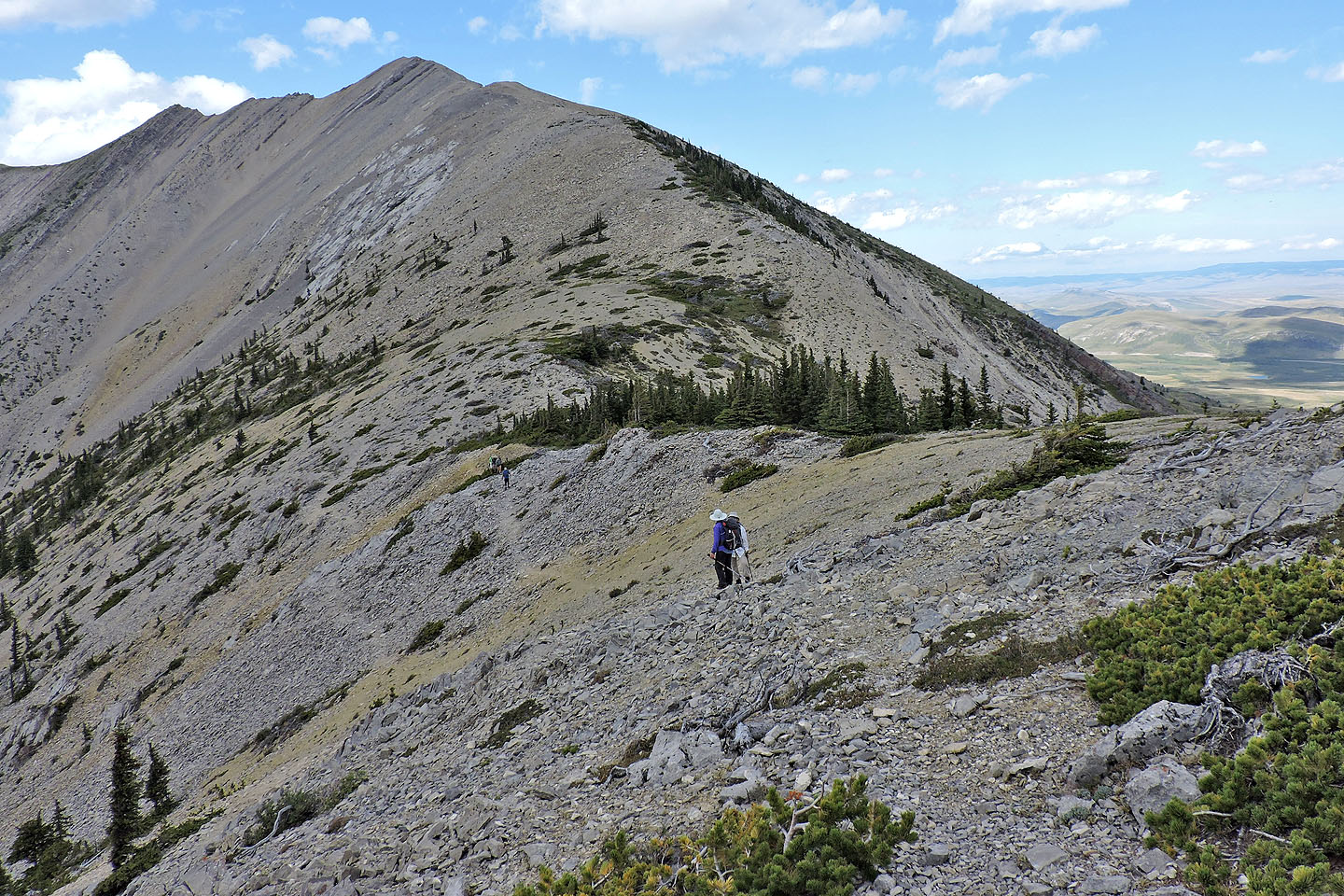 On our return at this point, we took this trail back instead following the ridge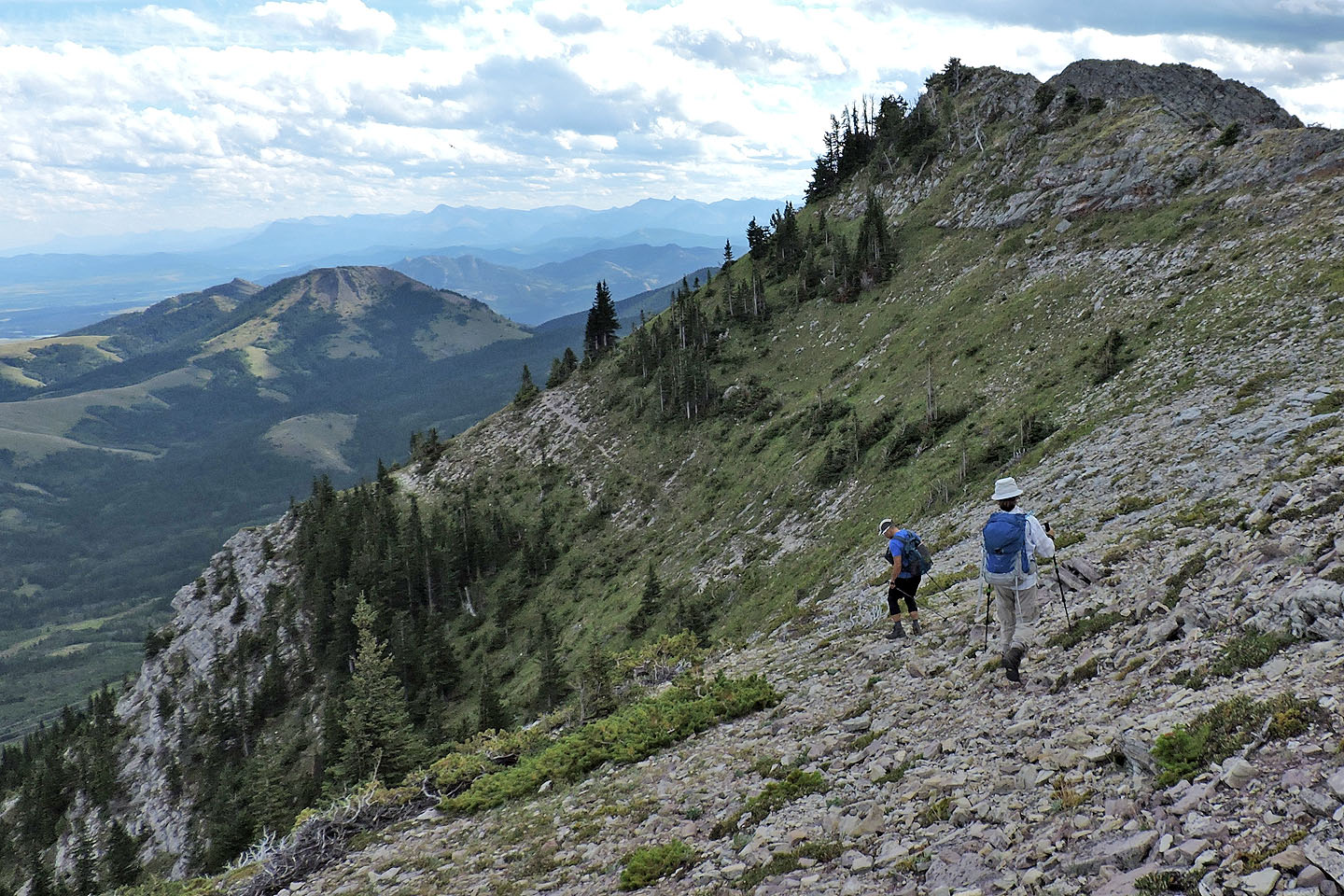 We avoided the crux by following a sheep track below it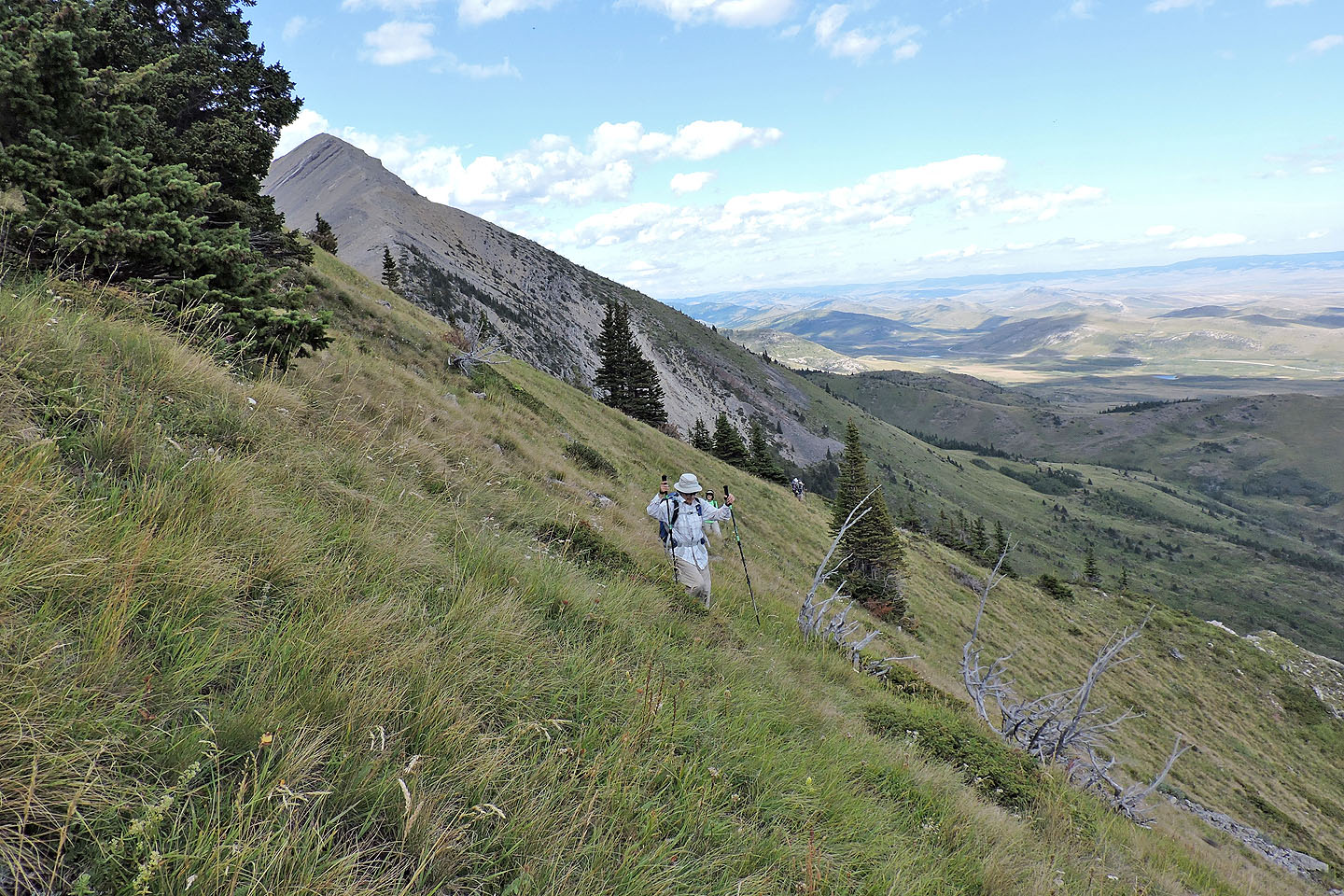 The track ends abruptly and we climbed the slope to the black ridge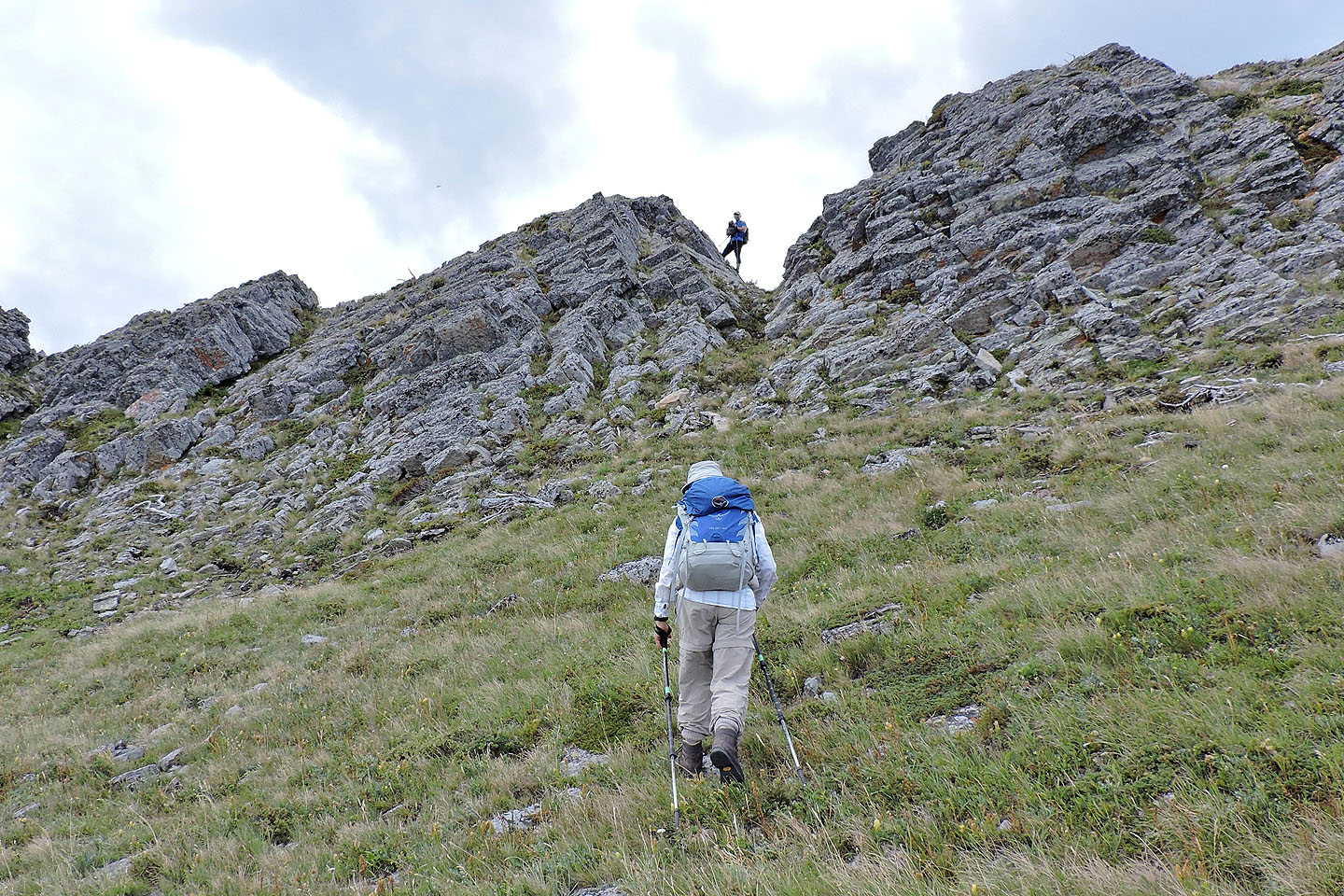 Going over the hidden notch instead of the big botch is much shorter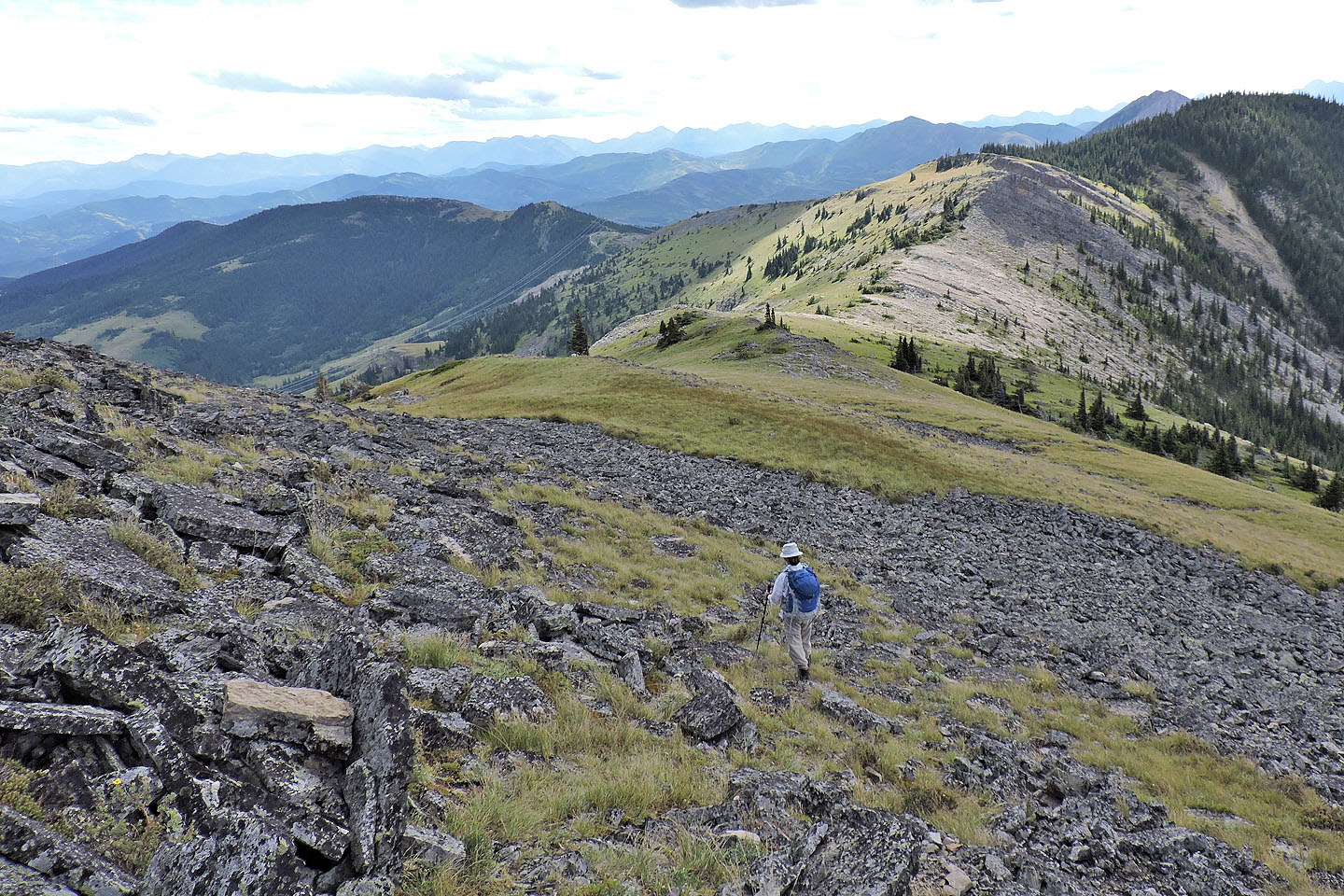 Heading back to Dragon's Back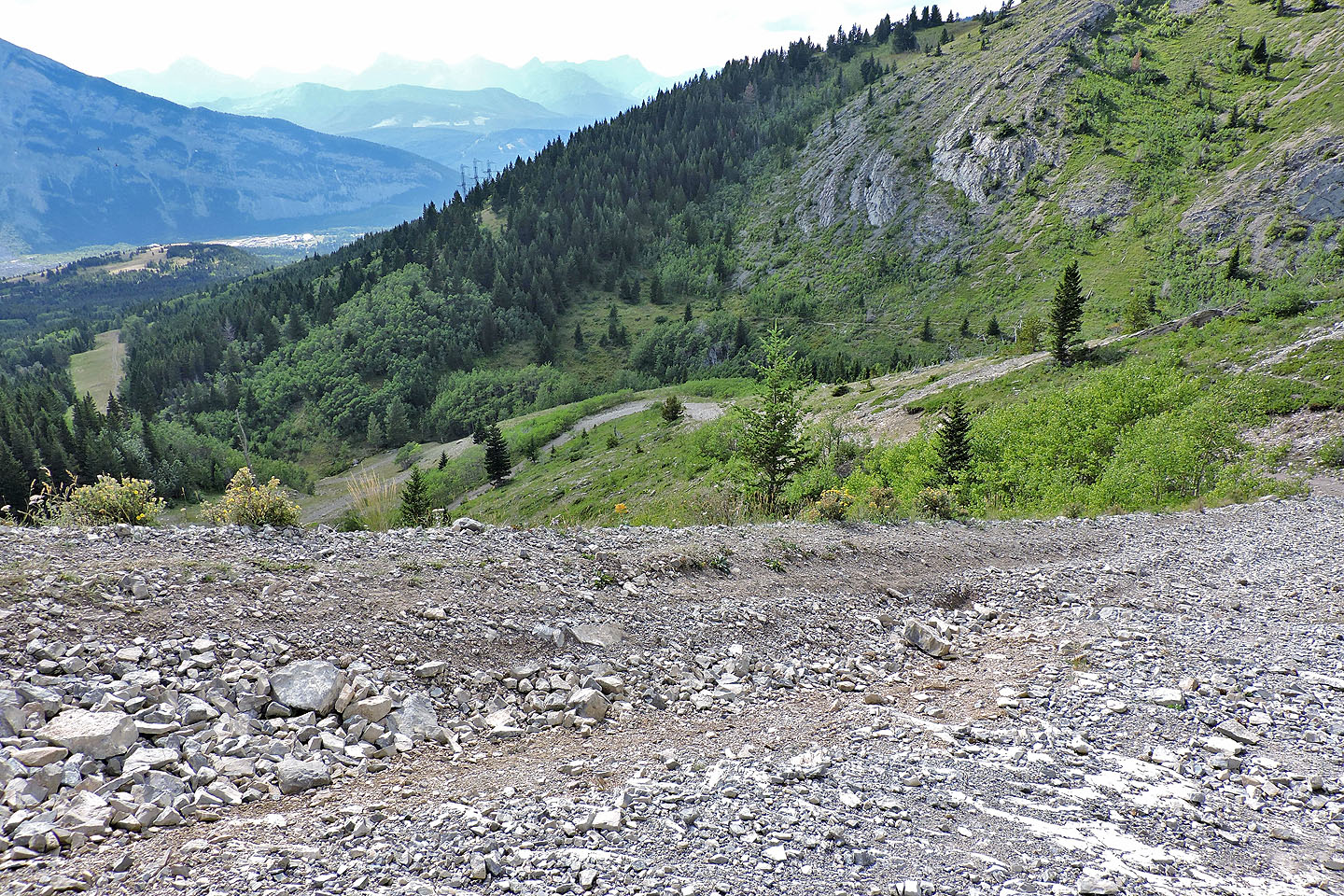 Instead following the cutline, we came down the road and found easier although it was longer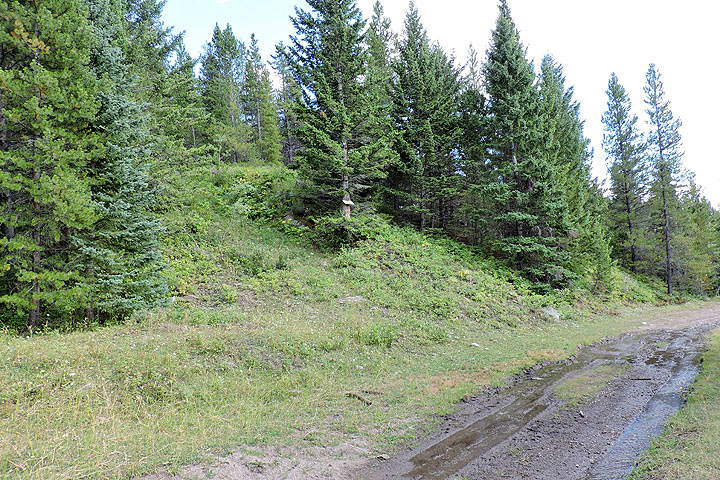 After taking a side road and the right fork, we climbed the slope by the sign (mouse over).

Jonathan stands next to the ventilation fan house (mouse over to see inside)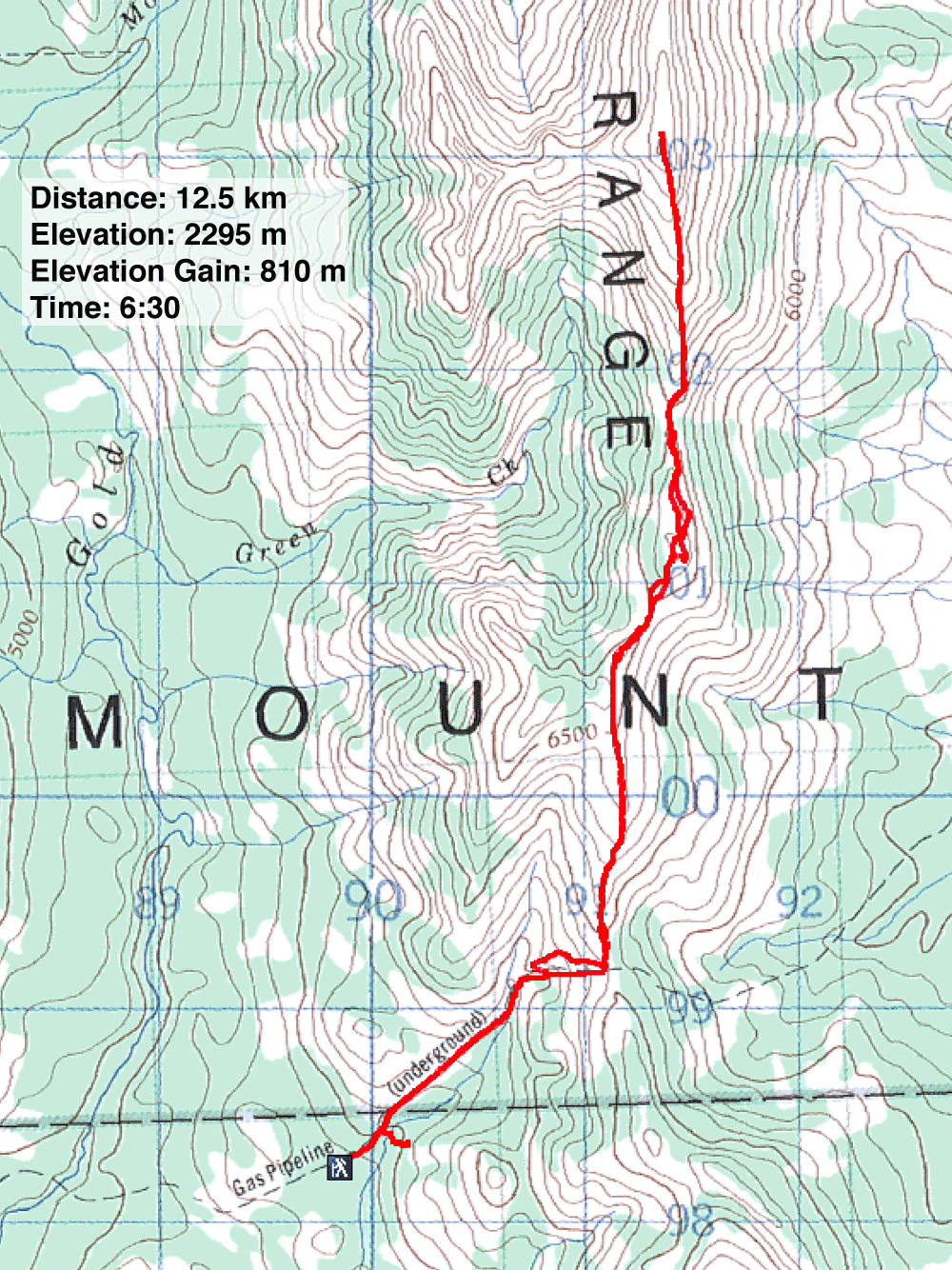 82 G/9 Blairmore